Solo traveling can be a very fulfilling experience. While visiting a new city or a foreign country by ourselves, we can sometimes immerse ourselves in its culture more than in a group. These activities can also push us out of our comfort zone, making us grow and allowing us to meet new friends. However, some destinations are better for a solo travel vacation than others. In this post, we'll talk about 10 places in Europe that are perfect for your first (or your next) solo trip.
The Top 10 Destinations in Europe for a Solo Travel Vacation
1. Flanders
For Outdoor Activities and Culture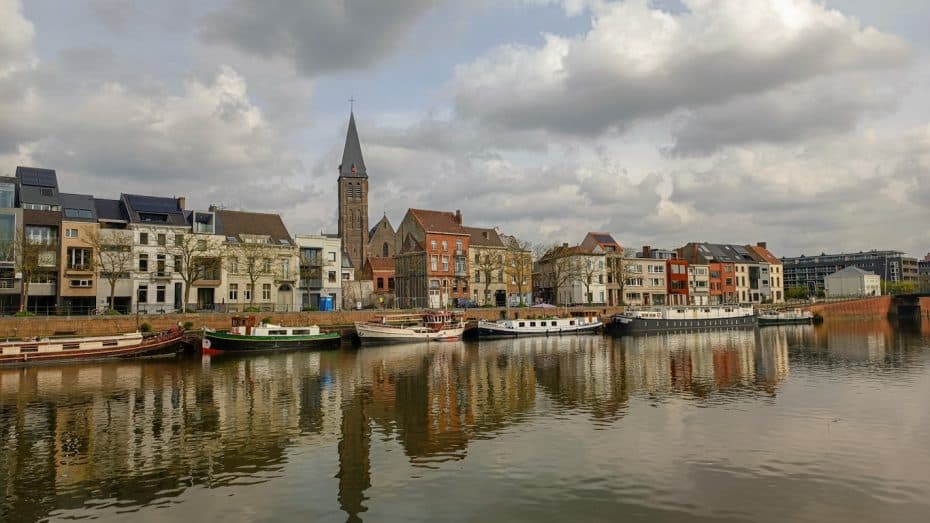 When it comes to the best places to travel alone in Europe, it doesn't get any better than Flanders. This Belgian region gathers some of the most breathtaking cities in the continent, like Antwerp, Ghent, and Bruges, within proximity of each other. As such, you can get a general overview of the region with only one week in Flanders. If you want to do outdoor activities, you could book a cycling tour of Bruges or have a picnic in one of its gorgeous parks. Having some of Europe's best beer and chocolate at your disposal doesn't hurt either!
---
2. Portugal
perfect for solo backpackers in europe
Portugal is the perfect destination for a solo trip for several reasons. It is a small country, so you can travel between cities like Lisbon and Porto in a few days. No wonder Time Out magazine refers to it as "a backpacker's dream." Portugal is also a more affordable destination than many other European countries. Plus, its delicious food, safety, beautiful landmarks, culture, and history make it a must-visit place all year round.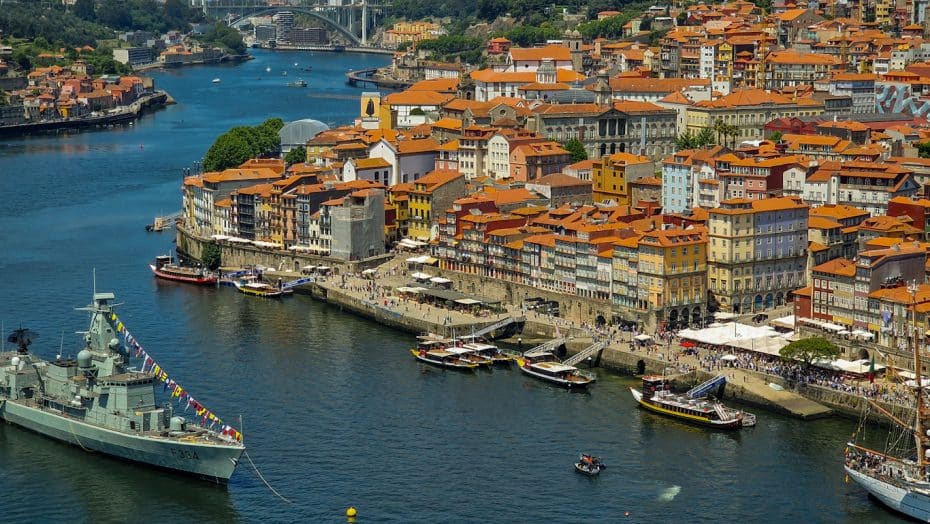 ---
3. Rome
For history aficionados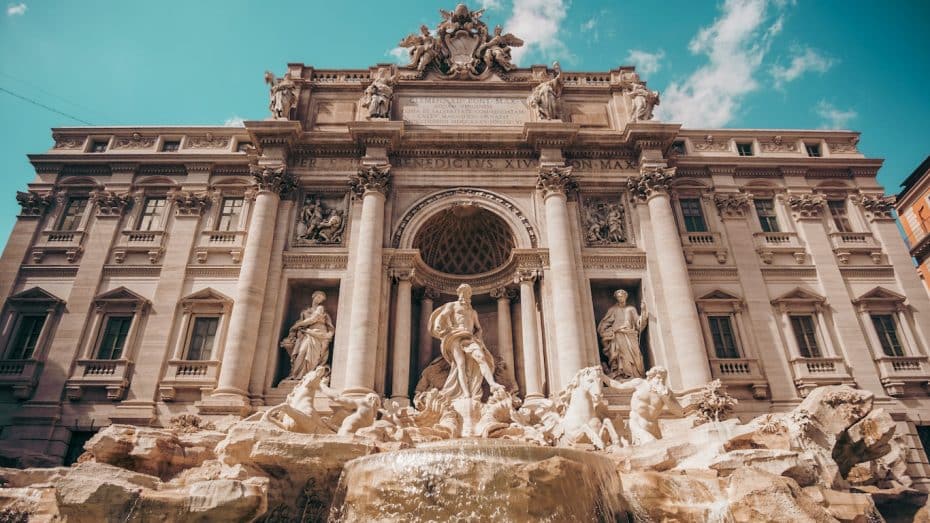 Rome is an impressive city with many things to see and do. Hence, I guarantee you won't be bored during your solo travel vacation in the Italian capital. Rome is the best spot for solo travelers interested in culture, according to Lonely Planet. With attractions like the Colosseum, the Vatican Museums, and many art galleries, you'll immediately see why all roads lead to Rome. Also, some of the top neighborhoods in Rome, like Trastevere, have restaurants with mouthwatering cuisine that will make the trip even more memorable.
See accommodation in Rome City Center.
---
---
4. Madrid
great for nightlife and to meet new people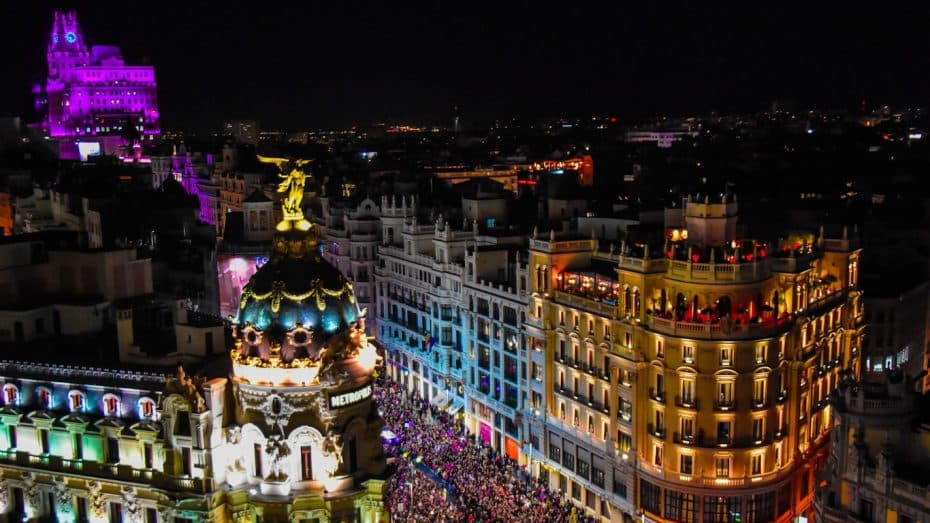 Madrid is a great place to visit for solo holidays. The Spanish capital stands out for its welcoming atmosphere and nightlife. Partying in Madrid, you'll feel right at home, with people from all over the world making conversation and dancing together. The city also has a great cultural scene, with museums like El Prado housing paintings by famous artists such as Goya and Velazquez. If you need more reasons to plan a first trip to Madrid, its tapas and beautiful parks such as Retiro should do the trick.
---
5. The Canary Islands
Nice Weather All Year Round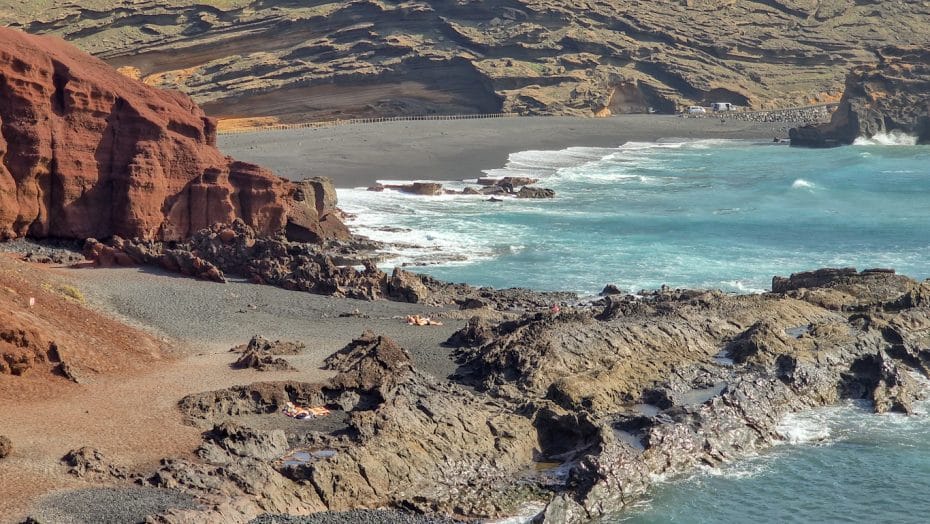 Although you can visit every destination on this list throughout the year, the Canary Islands have something none of the other entries can offer: warm weather all year round. These islands, which belong to Spain, are in the Atlantic Ocean. Thus, the average temperatures on the islands are between 18 and 24ºC (64-75ºF), no matter the season. Besides stunning beaches, islands like Lanzarote offer incredible landscapes, including volcanoes and caves. The Canary Islands are perfect for a solo travel vacation in Europe if you want to unwind and relax.
---
6. The Netherlands
To Cycle Between the Canals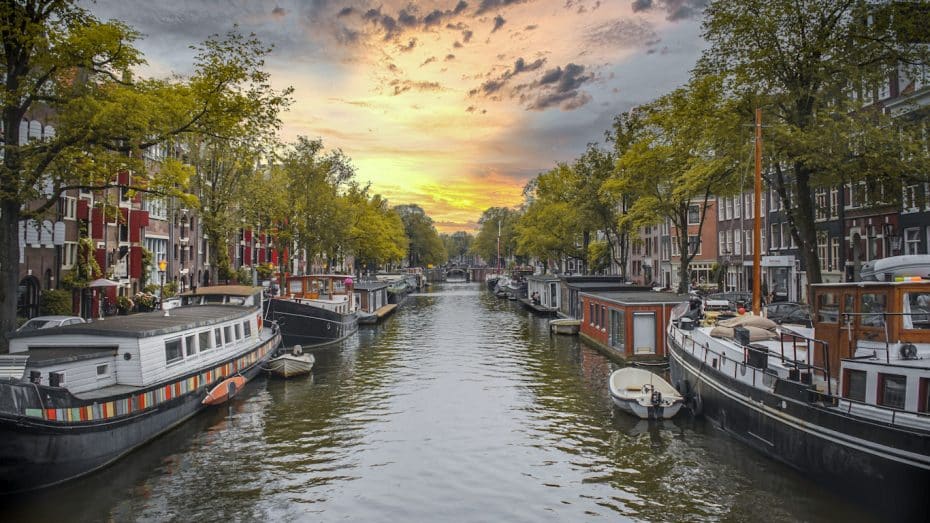 The main cities in the Netherlands, like the laidback Rotterdam or its capital, Amsterdam, are must-see destinations. In Amsterdam, you can visit iconic places like the Red Light District, the Anne Frank House, or renowned museums. The city is also famous for its canals, which you can explore by boat or see while walking or cycling. After all, cycling is a whole lifestyle in the Netherlands. Amsterdam's great nightlife and coffee shops where cannabis is legal also attract many solo travelers. Also known as Holland, the Netherlands is a small but super charming country. So, similar to Portugal and Flanders, you can visit several places in this country in a short time.
---
7. Prague
A Cheap Place for a Solo Vacation in Europe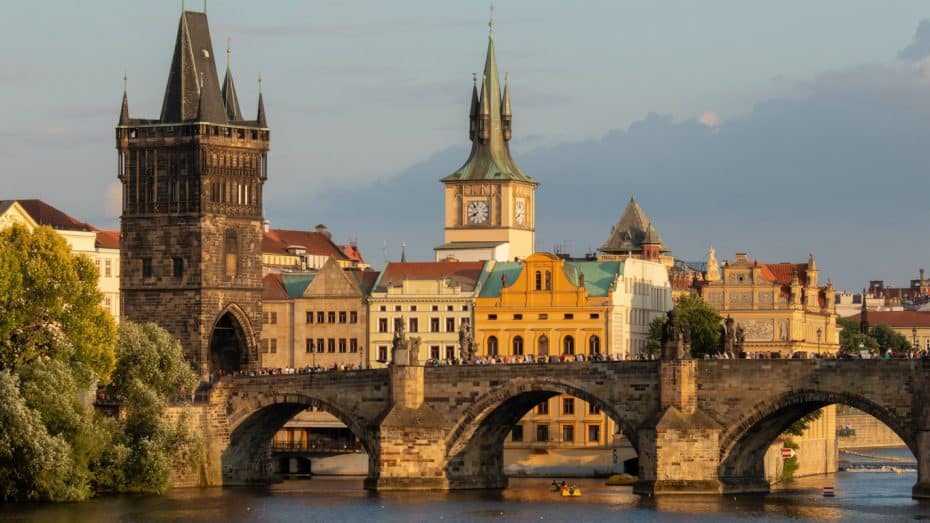 Prague, the capital of the Czech Republic, beautifully blends medieval architecture and Gothic churches with a lively nightlife. This city is a cheap place to visit in Europe, compared to other capitals like Rome or Paris. Not only are hotels in Prague very affordable, but the food and, especially, the beers tend to be cheaper. This fairtytale-like city has many historical attractions, including castles that will keep you busy on your solo adventure. Prague's charming cobblestoned streets house landmarks like the Astronomical Clock and the Charles bridge.
---
8. Tuscany
For Foodies and Wine Lovers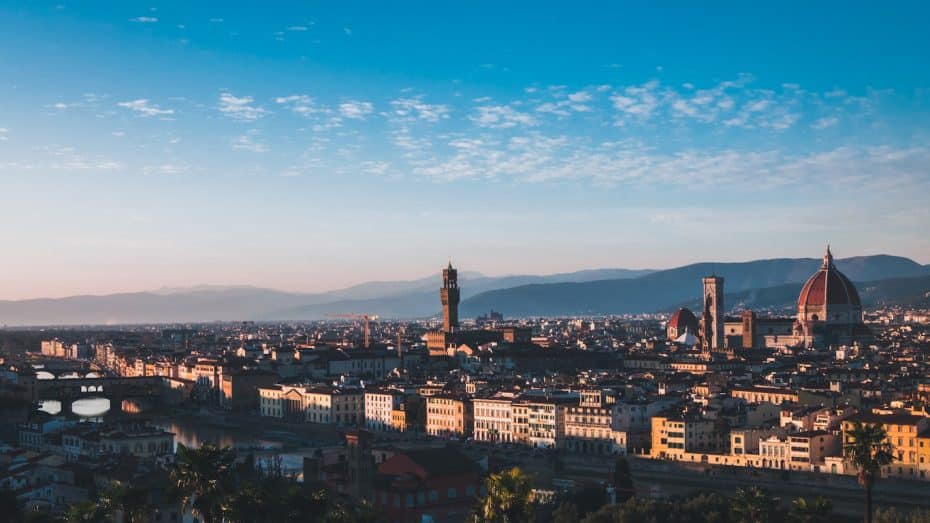 Although Italian cuisine is excellent in the entire country, the Tuscany region is exceptional. In Tuscany, located in the central part of the country, you can try some of the best wines in Italy. This region includes arguably the most beautiful city in Italy too: Florence. The city, called Firenze in Italian, houses art galleries like the Uffizi Gallery, home of The Birth of Venus by Botticelli. The Galleria dell'Accademia, where Michelangelo's David is displayed, is also in Florence. Though many associate Tuscany with romance, you can enjoy this region and its delicious pasta dishes by yourself.
---
9. Andalusia
to learn about authentic flamenco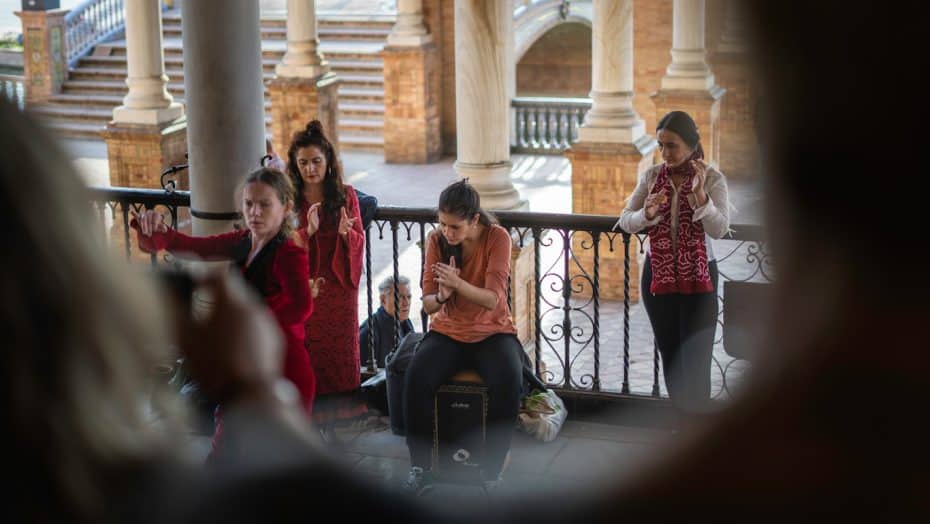 Andalusia, in southern Spain, has tons of history and culture. In particular, Andalusia is the birthplace of flamenco, the most famous form of Spanish dance and music. As such, cities like Seville and Cadiz have many traditional flamenco venues that welcome many solo travelers. Andalusia stands out for its impressive monuments dating from Moorish times, like the Alhambra in Granada. The food is Andalusia is also delicious and cheaper than in other cities in Spain like Madrid or Barcelona.
---
10. Berlin
A Great Place for Techno Music Fans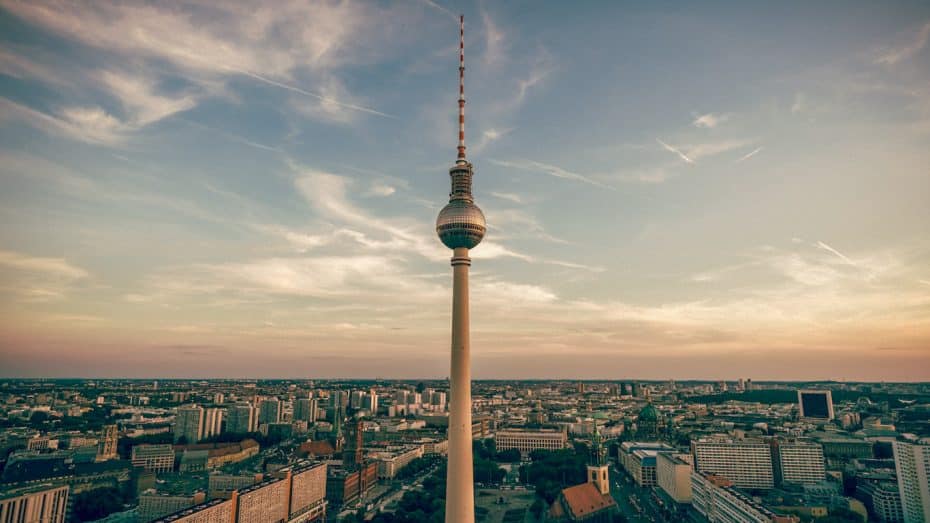 Berlin, the capital city of Germany, is a great place to travel to and party, even if you're friends can't make it. After all, the nightlife in Berlin is legendary. You'll find Berghain, the world's most famous techno club, in the city. The city has many other bars and clubs, including LGBTQIA+ venues. Another reason to travel alone to Berlin is that it is cheaper than other European cities. Hotels and food in Berlin are affordable for most solo travelers.