With its unique blend of history, culture, and vibrant city life, Berlin promises an unforgettable experience for first-time visitors. From iconic historical sites that echo the past to contemporary architectural marvels complementing the city's stunning skyline, there's no shortage of captivating must-see attractions for all types of travelers here in the German capital. In this blog post, we've curated a list of the top 21 must-see sights you can explore on your maiden voyage to this incredible city – from fascinating cultural institutions to mesmerizing outdoor escapades and unusual experiences you wouldn't want to miss!
---
---
Berlin WelcomeCard
The Berlin WelcomeCard is a famous all-in-one tourist pass designed to offer visitors an easy and affordable means of exploring the vibrant city of Berlin. With this card, tourists can enjoy complimentary access to various attractions, including iconic landmarks, museums, and galleries. Not only does it grant entry to these marvelous sites, but it also offers unlimited access to public transportation within the card's validity period.
---
Top Things to See in Berlin on a First Visit
1. Fernsehturm Berlin (TV Tower)
Panoramastraße 1A, 10178 Berlin, Germany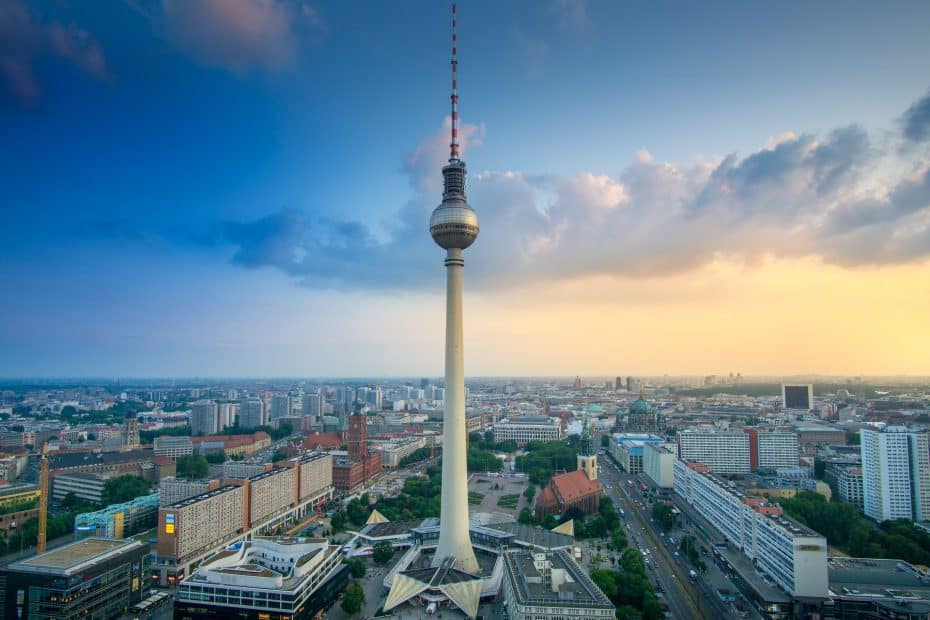 The Fernsehturm Berlin, also known as the TV Tower, is an iconic landmark in Berlin and a must-see attraction for first-time visitors. Standing at a height of 368 meters, it offers panoramic views of the city from its observation deck. Located in Alexanderplatz, the TV Tower is a symbol of both historical and modern-day Germany. Along with breathtaking views, you can also enjoy a meal at the Sphere Restaurant, which slowly rotates to provide a 360-degree view of Berlin.
---
2. Brandenburg Gate
Pariser Platz, 10117 Berlin, Germany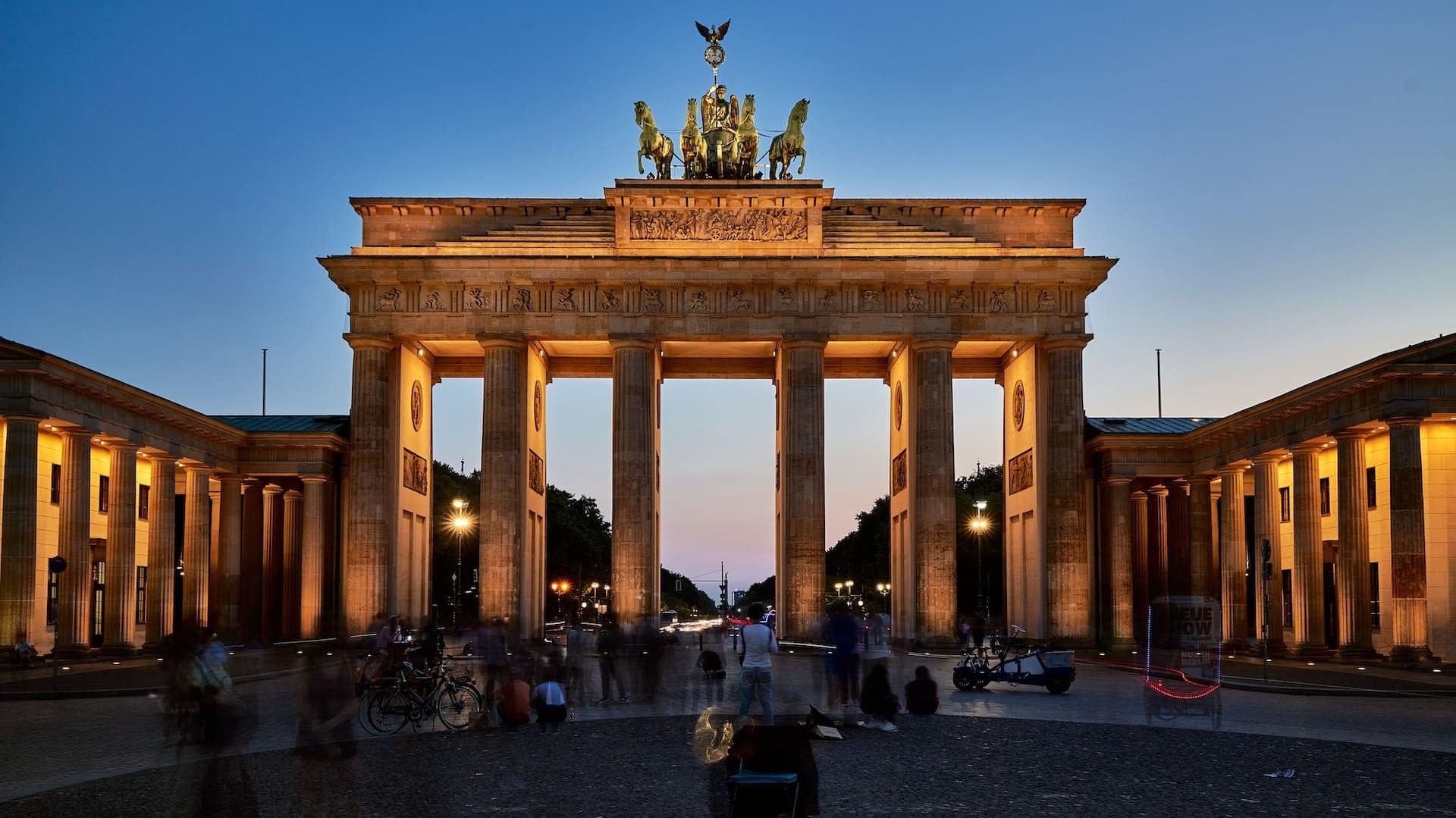 The Brandenburg Gate is one of the most iconic landmarks in Berlin and a symbol of the city's rich history. Constructed in the 18th century, it once stood as a symbol of division between East and West Berlin but has since become a symbol of unity and peace. Visitors can marvel at its impressive neoclassical architecture while taking in the bustling atmosphere at Pariser Platz. Be sure to snap some pictures and participate in one of the many guided tours to learn more about the gate's historical significance.
---
3. Reichstag Building
Platz der Republik 1, 11011 Berlin, Germany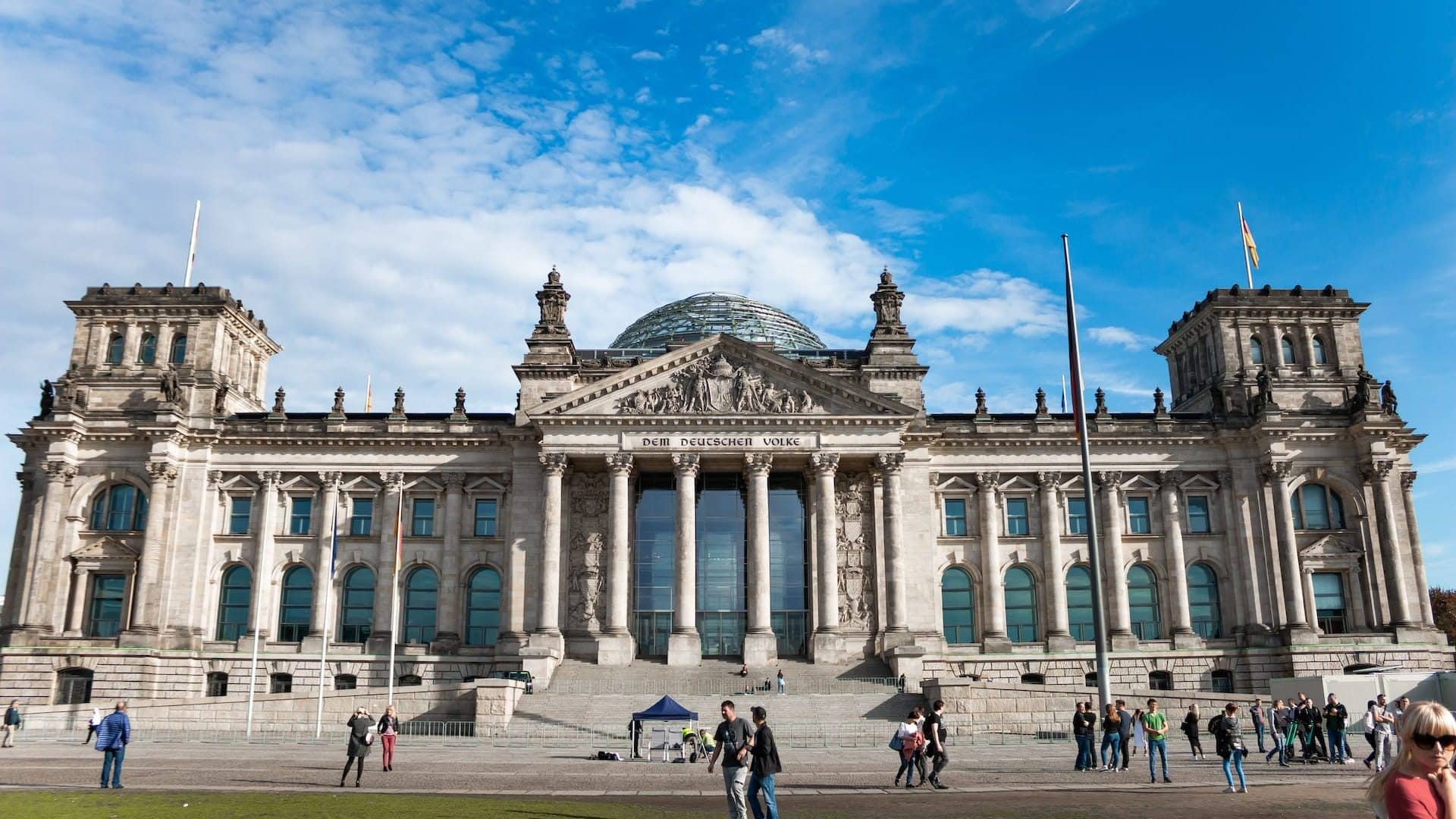 As the home of Germany's federal parliament, the Reichstag Building is an essential site for politics and history enthusiasts. Initially constructed in 1894, this grand building has since been renovated and now features a modern glass dome offering panoramic views of Berlin's cityscape. Visitors can book a tour to explore its interiors, including the plenary hall, or take in the stunning architecture from the outside. Don't forget to register beforehand, as visitor spots are limited.
---
4. East Side Gallery
Mühlenstraße 3-100, 10243 Berlin, Germany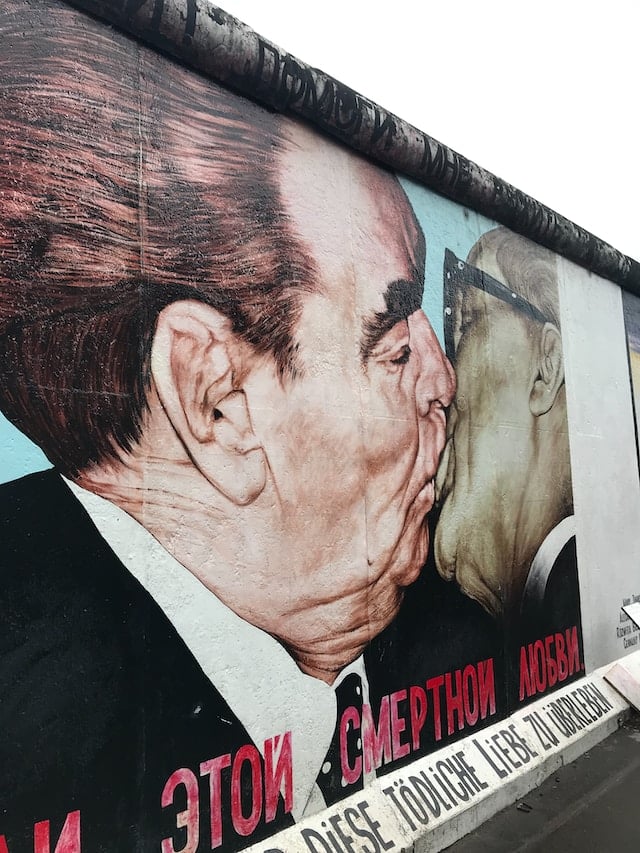 Stretching over 1.3 kilometers (0.8 miles) along the banks of the Spree River, the East Side Gallery is an open-air gallery displaying a collection of murals painted directly on a remaining section of the Berlin Wall. It is an international memorial for freedom and showcases unique artworks from over 100 artists worldwide. Take your time to explore this colorful tribute to freedom, creativity, and hope while reflecting on Berlin's turbulent past.
---
5. Museum Island
Museumsinsel Berlin, Germany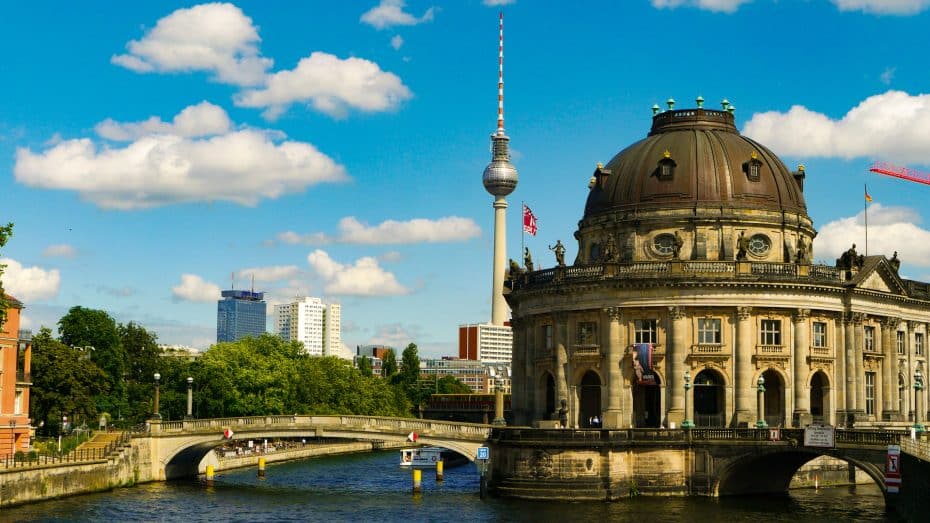 Museum Island is a must-see destination for first-time visitors to Berlin. This unique island is home to five world-renowned museums, including the Pergamon Museum, Bode Museum, Alte Nationalgalerie, Altes Museum, and Neues Museum. Each institution houses incredible collections of art, history, and cultural artifacts, ranging from Ancient Egyptian treasures to classical European sculptures and paintings. Visiting Museum Island offers a fascinating journey through various eras and civilizations, making it an essential stop on any Berlin itinerary.
---
6. Alexanderplatz
Alexanderplatz, 10178 Berlin, Germany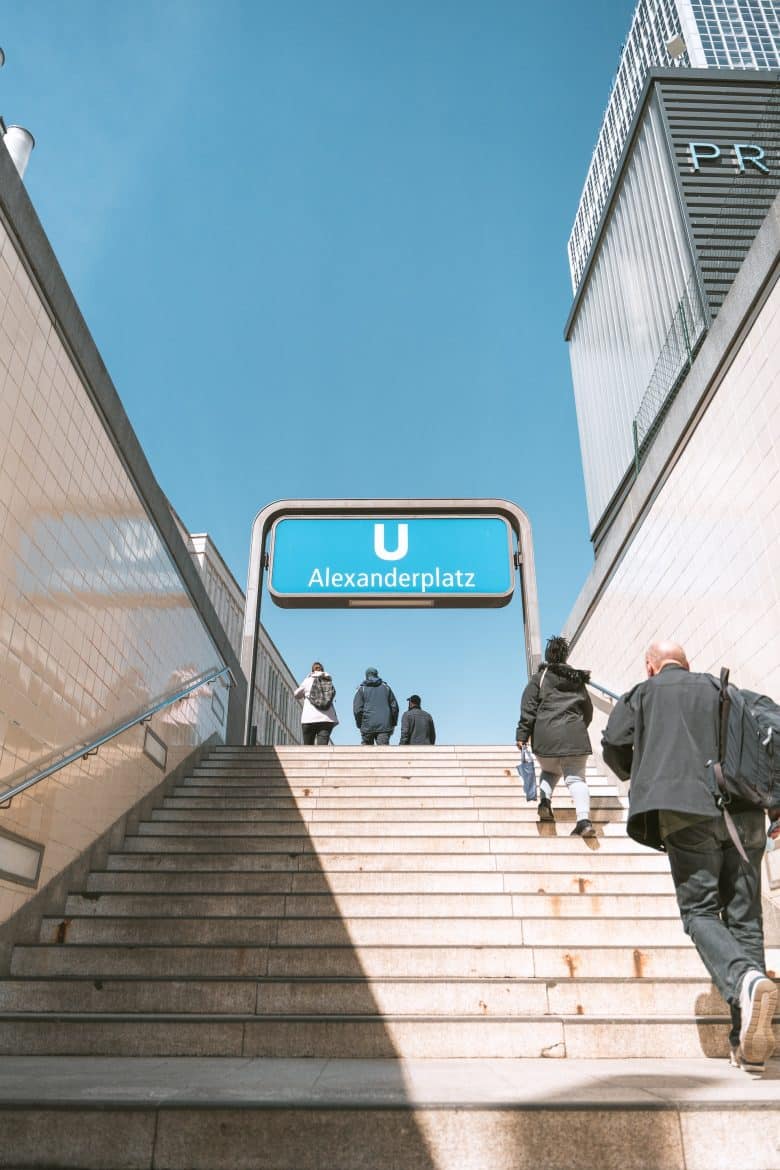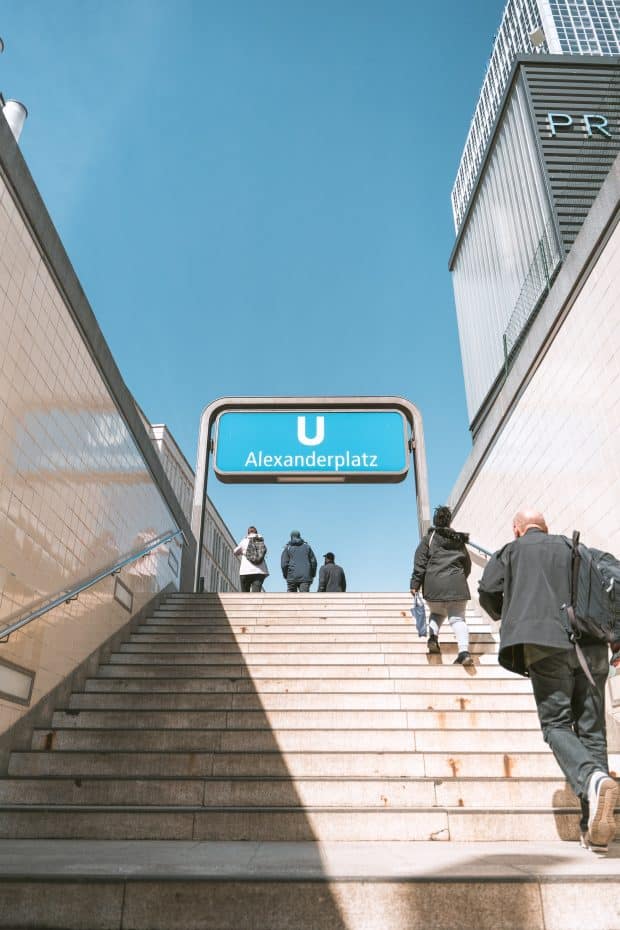 Alexanderplatz is a bustling square in the heart of Berlin, known for its iconic TV Tower (Fernsehturm), which offers panoramic views of the city from its observation deck. As a central transportation hub, Alexanderplatz connects various parts of the city through trains, trams, and buses. The square also features numerous shopping centers like Alexa Mall and Galeria Kaufhof, as well as dining options at surrounding cafes and restaurants. With its vibrant atmosphere and landmarks like the Neptune Fountain and World Clock (Weltzeituhr), Alexanderplatz is a must-explore area for first-time visitors.
---
7. Potsdamer Platz
Potsdamer Platz, 10785 Berlin, Germany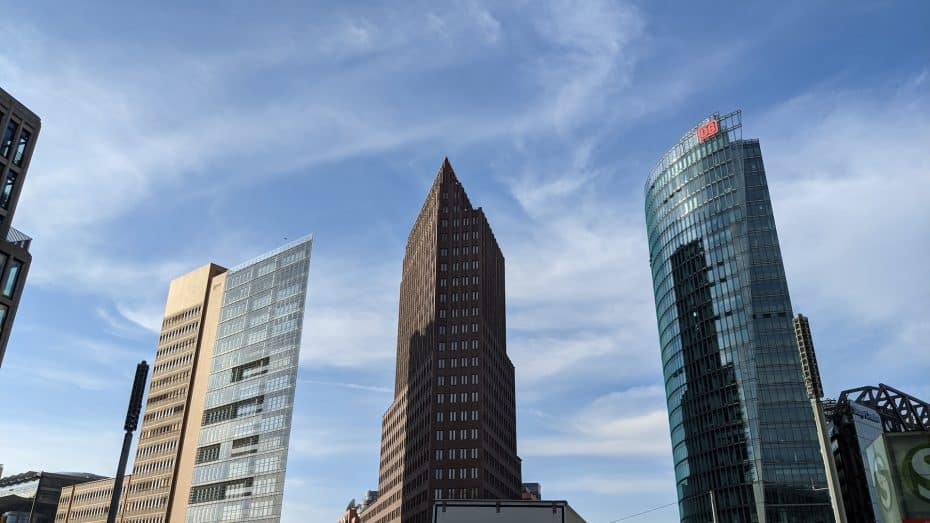 Potsdamer Platz is another top attraction in Berlin that no first-time visitor should miss. Once the epicenter of a divided Berlin during the Cold War era, Potsdamer Platz has been transformed into a dynamic urban space featuring modern architecture, entertainment venues, shopping centers such as the Mall of Berlin, and gourmet restaurants. Visitors can also explore cultural highlights like the Sony Center and Berlinale Palast or learn about German history at the nearby Topography of Terror Museum. Potsdamer Platz serves as a reminder of Berlin's incredible journey from division to unity.
---
8. Holocaust Memorial
Cora-Berliner-Straße 1, 10117 Berlin, Germany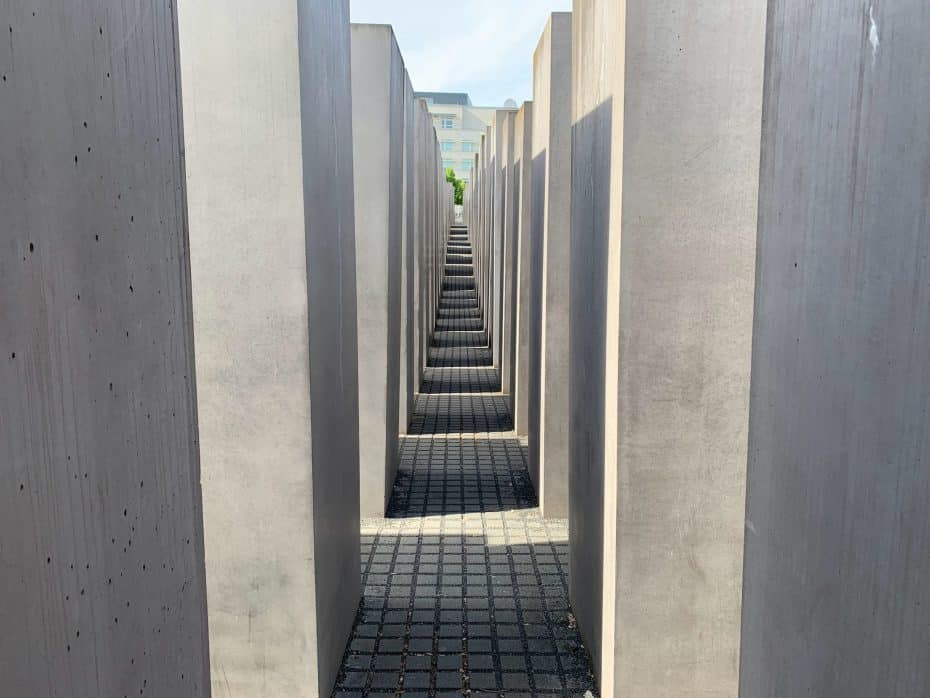 The Holocaust Memorial, officially known as The Memorial to the Murdered Jews of Europe, is an essential site for any first-time visitor to Berlin. Designed by architect Peter Eisenman, this immense memorial features 2,711 concrete slabs lined up across a vast field as a poignant tribute to the millions of Jews murdered during the Holocaust. While visiting this powerful memorial, it's important to reflect upon Germany's solemn history and pay respects to those who lost their lives.
Please note: When visiting the Holocaust Memorial in Berlin, it is essential to be respectful and mindful of the significance of the site. Please refrain from any behavior that may disrupt the solemn atmosphere or demonstrate insensitivity. It is advisable to maintain a quiet and reverent demeanor, refraining from any unnecessary noise, such as loud talking or excessive laughter. Additionally, please do not climb or sit on the memorial stelae, as it is intended to be viewed from a distance. Taking photographs is permitted, but it is important to do so without disrespecting the nature of the memorial or the visitors around you.
---
9. Tiergarten
Strasse des 17. Juni 100, 10557 Berlin Germany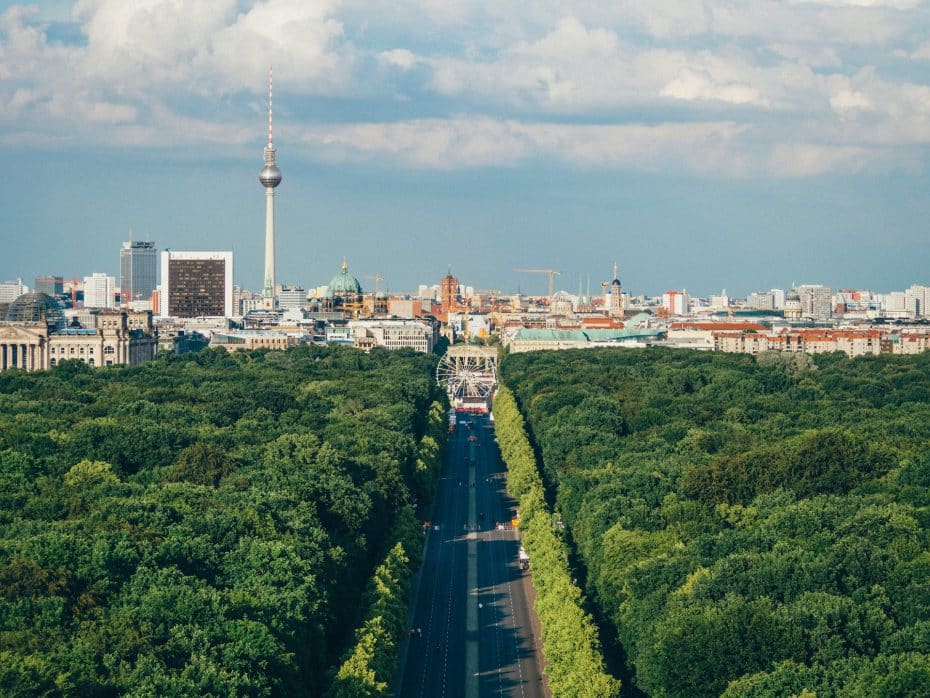 Tiergarten Park is a massive urban park in the heart of Berlin, offering a serene escape from the bustling city streets. The beautiful green space stretches over 520 acres and provides numerous opportunities for leisurely strolls, picnics, and some sunbathing during warmer months. Within the park, you'll find several monuments and statues, including the iconic Victory Column, Homo Monument and Bismarck Memorial. For families visiting Berlin, Tiergarten also offers several playgrounds and even a zoo.
---
10. Charlottenburg Palace
Spandauer Damm 10-22, 14059 Berlin, Germany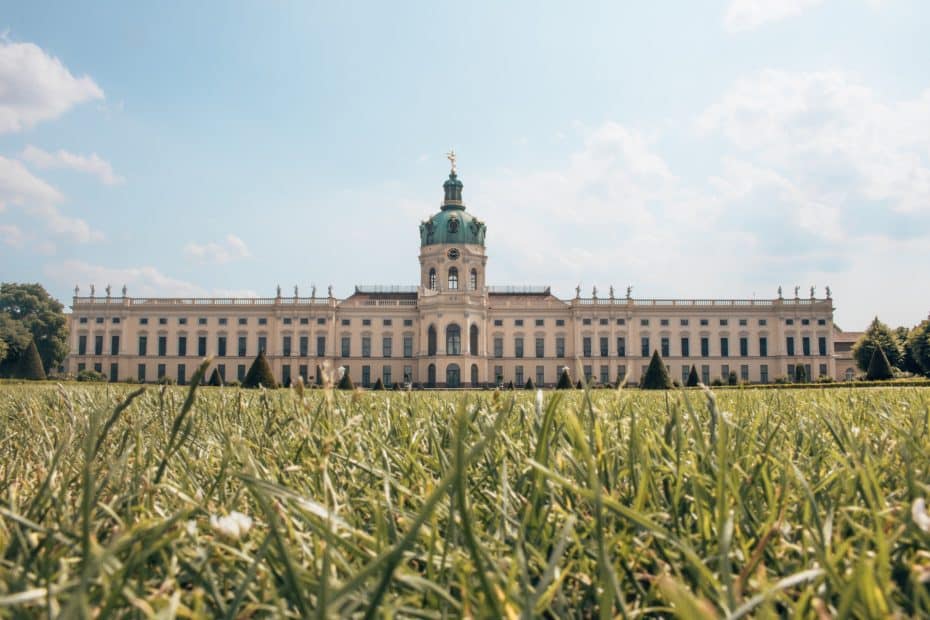 Charlottenburg Palace is a magnificent example of baroque and rococo architecture, which is an essential attraction for those seeking a glimpse into Berlin's royal past. Constructed in the late 17th century, it was once the primary residence for the Hohenzollern family, who ruled Prussia. Today, visitors can tour the opulent interior filled with antique furniture, paintings, and sculptures while enjoying the pristine palace gardens spread over 55 hectares. A visit to Charlottenburg Palace promises an incredible journey through history and an insight into royal life in Germany.
---
11. Gendarmenmarkt Square
Gendarmenmarkt, 10117 Berlin, Germany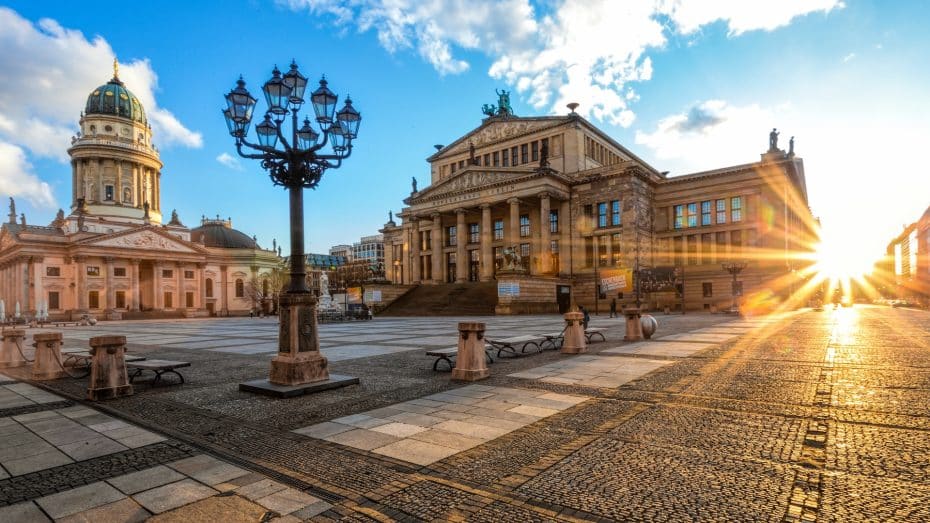 Gendarmenmarkt Square is a stunning historic site in the heart of Berlin, surrounded by beautiful 18th-century architecture. The square is home to two iconic buildings – the German Cathedral and the French Cathedral – and the elegant Konzerthaus, adding architectural grandeur to its surroundings. Gendarmenmarkt Square hosts numerous events throughout the year, including a renowned Christmas market during December. For first-time visitors to Berlin, a trip to this picturesque square is a must-see for its rich history and vibrant atmosphere.
---
12. Kaiser Wilhelm Memorial Church
Breitscheidplatz, 10789 Berlin, Germany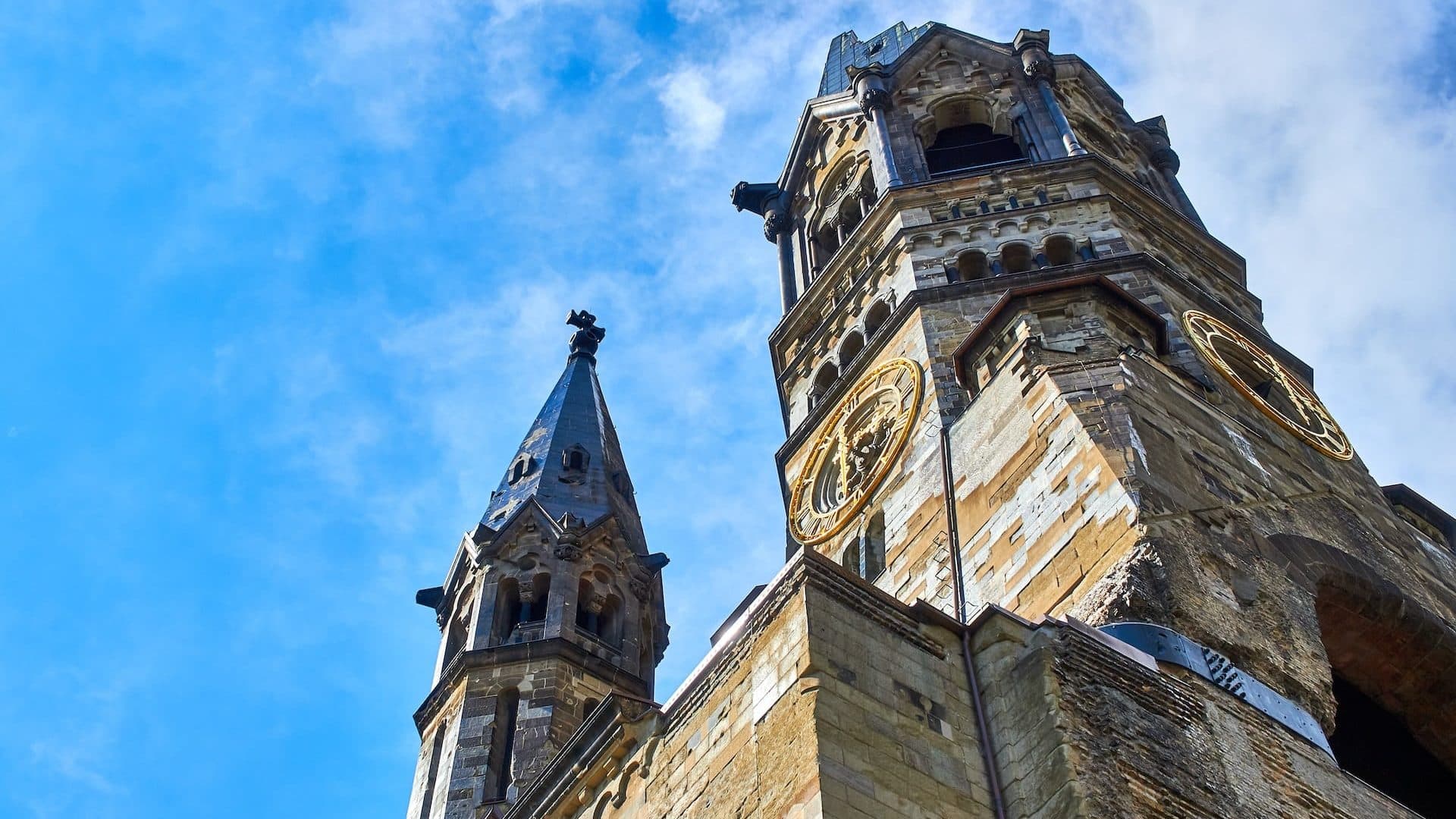 A symbol of peace and reconciliation following World War II, the Kaiser Wilhelm Memorial Church has become an essential attraction in Berlin. This historic site consists of the damaged bell tower preserved as a monument and a modern church constructed between 1959 and 1963. The church features striking stained-glass windows and various exhibitions documenting its tumultuous history. Its prominent location on Kurfürstendamm Boulevard makes it easily accessible and a must-visit attraction while exploring Berlin.
---
13. Kurfürstendamm Shopping Boulevard
Kurfürstendamm, Berlin, Germany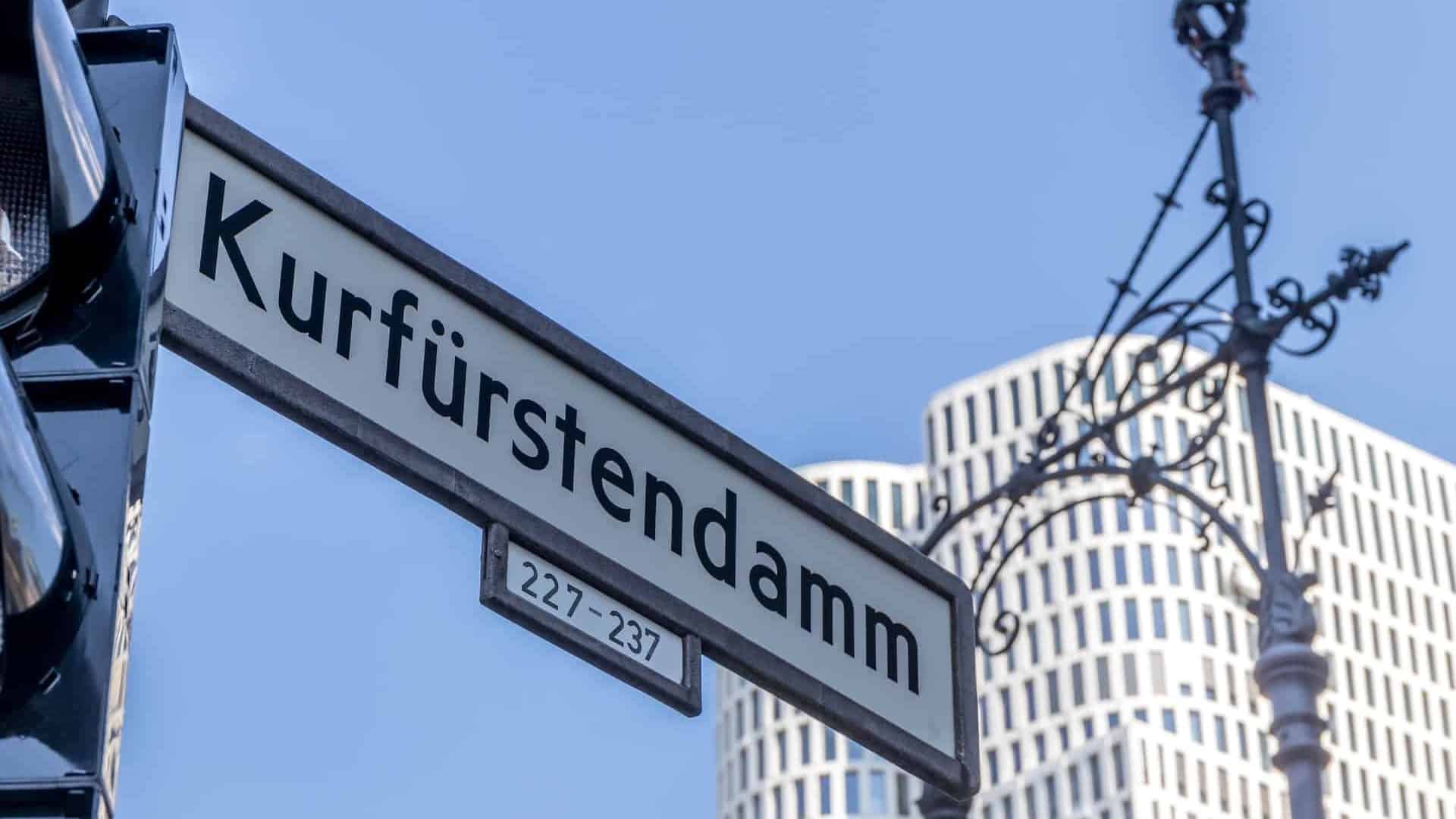 Known as "Ku'damm" by locals, Kurfürstendamm offers an unbeatable shopping experience at the heart of West Berlin. Stretching over three kilometers, Ku'damm is home to a wide range of luxury boutiques, department stores, and international brands. The boulevard also features numerous restaurants, cafes, and theaters, providing shopping, fine dining, and entertainment options.
---
14. Checkpoint Charlie
Friedrichstraße 43-45, 10117 Berlin, Germany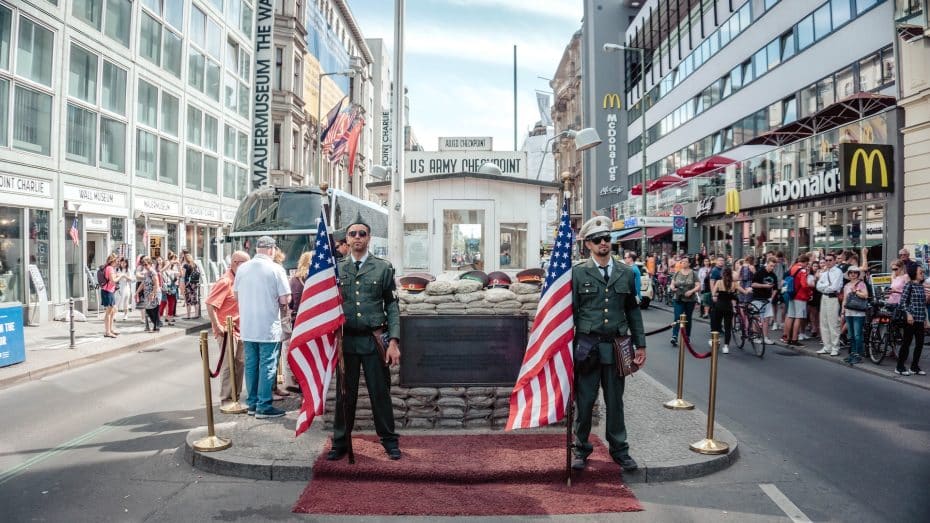 As a symbol of the Cold War, Checkpoint Charlie is a must-see attraction for first-time visitors to Berlin. This historic spot was once the main crossing point between East and West Berlin during the period of division. Today, Checkpoint Charlie serves as a reminder of the city's turbulent past and features an open-air exhibit with information on its history. There is also a museum nearby called the Mauermuseum, which provides an in-depth look at the stories of those who tried to escape East Berlin.
---
15. Berlin Cathedral (Berliner Dom)
Am Lustgarten, 10178 Berlin, Germany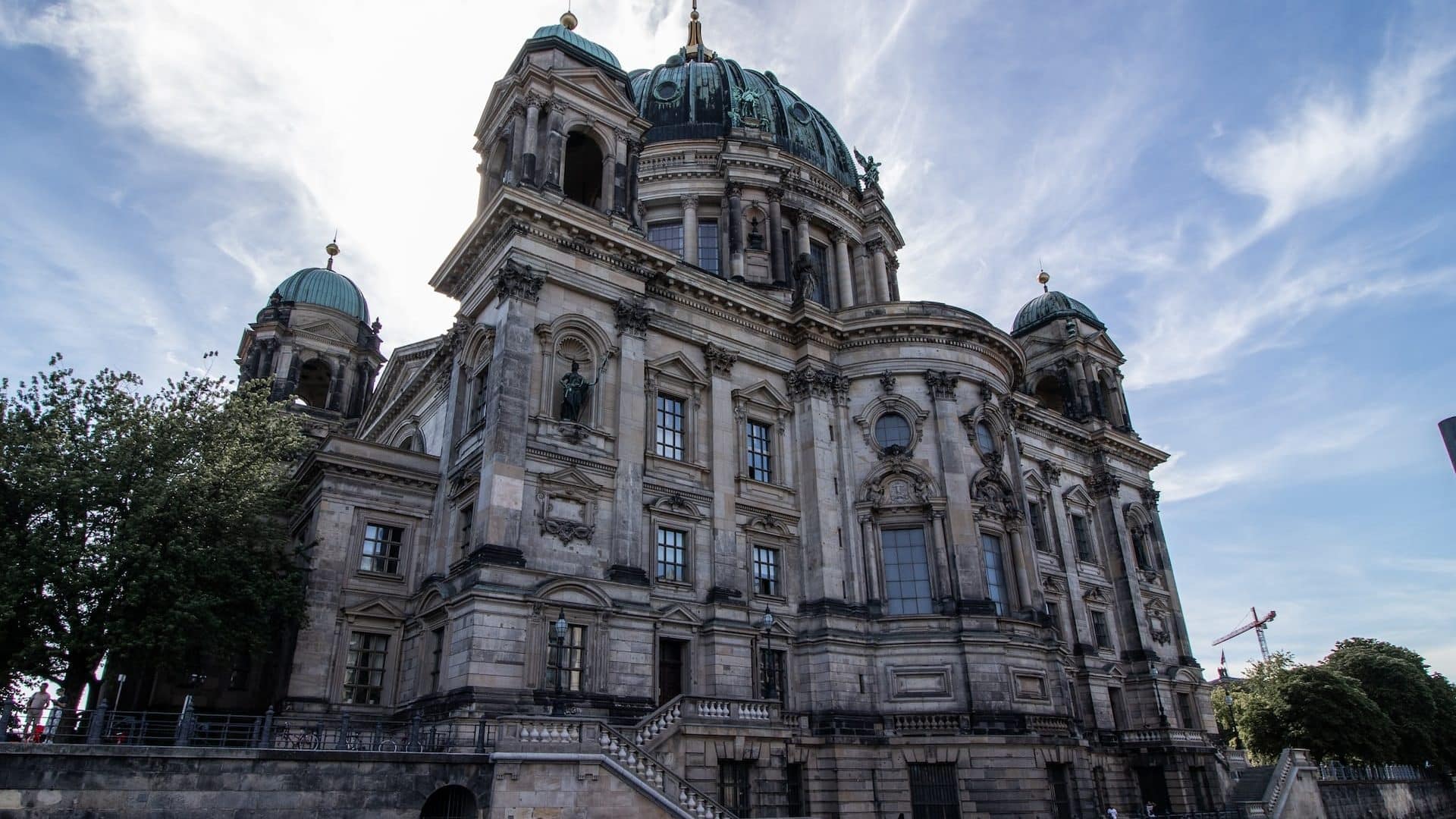 The Berlin Cathedral is an architectural masterpiece on the famous Museum Island in the city's heart. As one of Berlin's most fascinating historical sites, it attracts thousands of visitors annually. With its remarkable domed structure and intricate design, the cathedral is a testament to Germany's rich religious heritage. A guided tour through its opulent interior will reveal grand halls for ceremonies and events and stunning views from the dome gallery.
---
16. Berlin Wall Memorial
Bernauer Str. 111, 13355 Berlin, Germany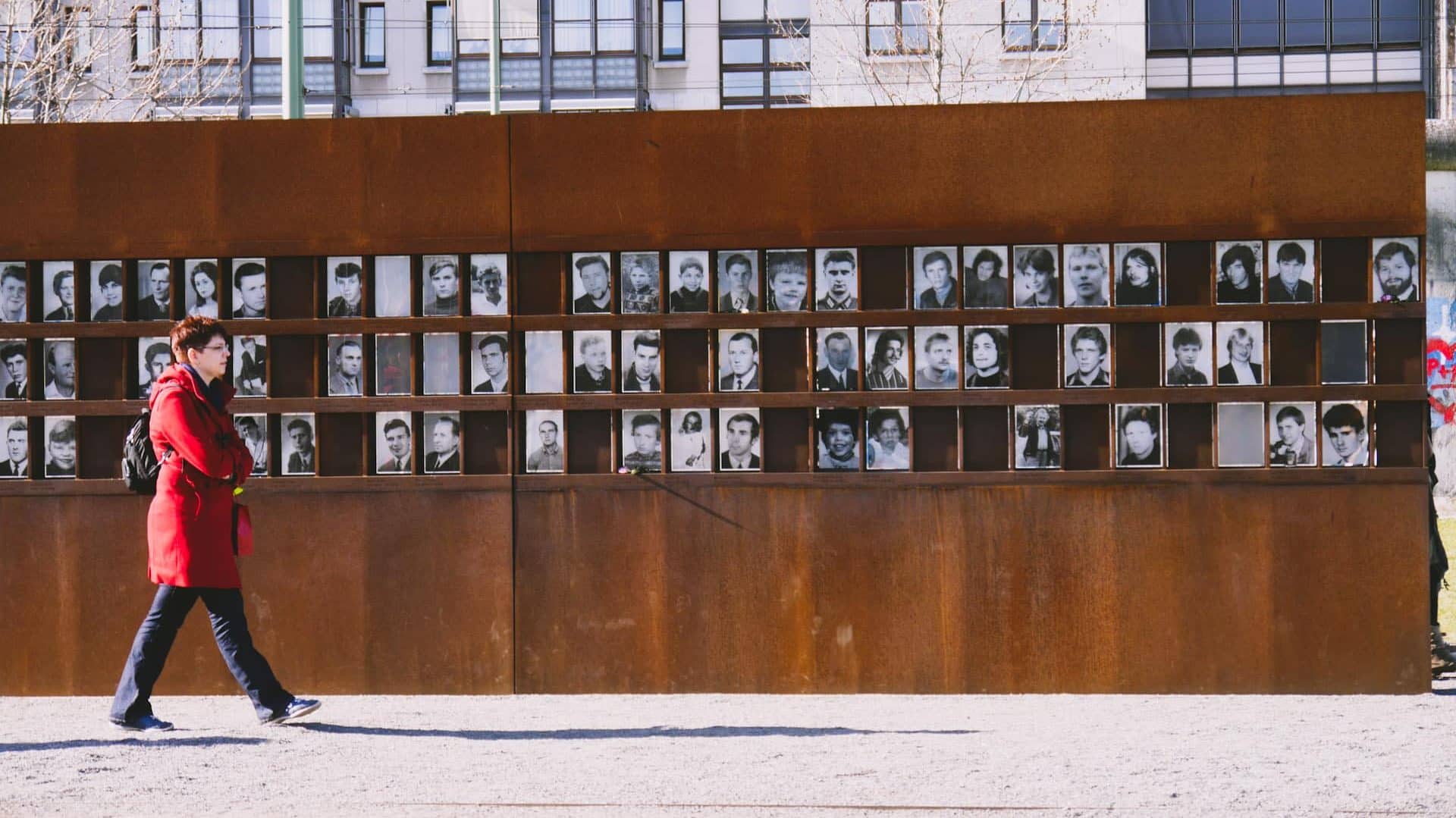 The Berlin Wall Memorial is dedicated to preserving the memories of those affected by the division between East and West Berlin during Germany's post-WWII period. This outdoor memorial spans 1.4 kilometers along what was once part of the boundary strip that separated families, friends, and communities. Visitors can walk through the remaining wall segments, explore multimedia exhibits at the Documentation Center, and learn about individual stories at Window of Remembrance.
---
17. Topography of Terror Museum
Niederkirchnerstraße 8, 10963 Berlin, Germany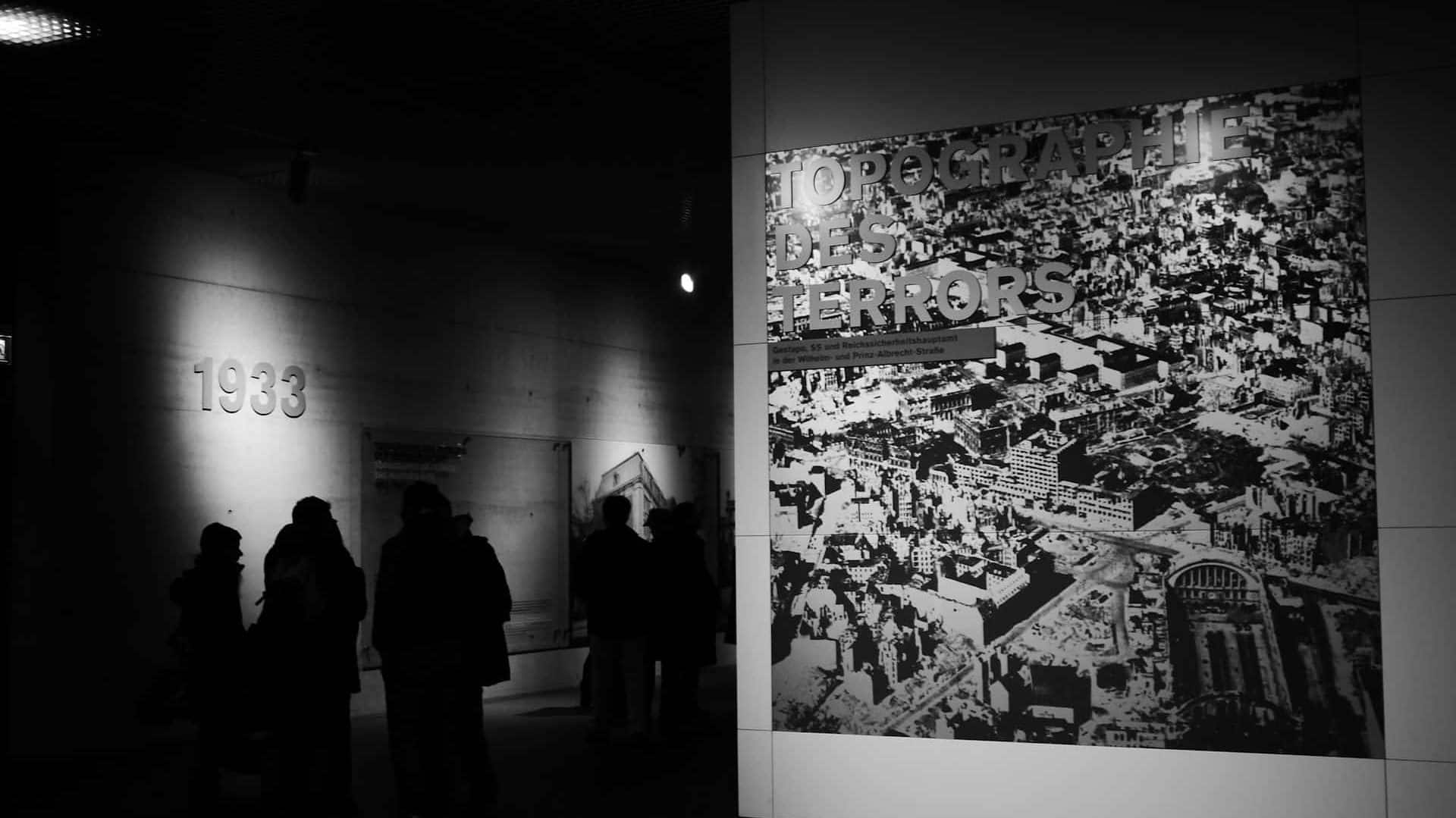 Located on the remains of where the Gestapo and SS headquarters once stood during World War II, the Topography of Terror Museum is another must-visit attraction for any first-time visitor to Berlin. This historical museum documents Nazi crimes against humanity with its thought-provoking exhibits, including photographs, documents, and personal belongings from victims. Topography of Terror Museum is an essential experience for individuals looking to delve deeper into Berlin's dark history.
---
18. Mauerpark Flea Market
Bernauer Str. 63-64, 13355 Berlin, Germany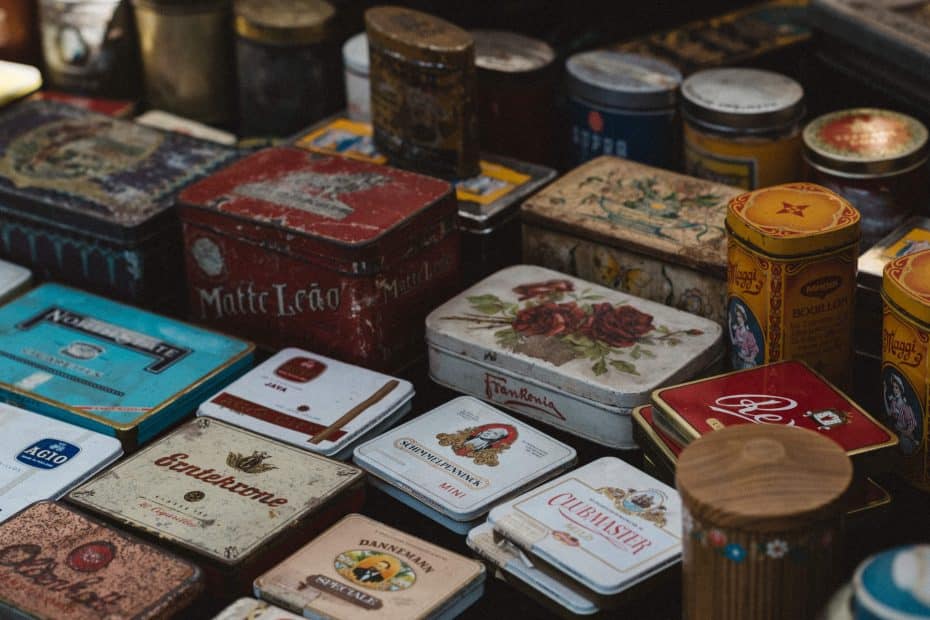 For a unique shopping experience in Berlin, head to Mauerpark Flea Market. Open every Sunday, this vibrant and bustling market has something for everyone. Alongside vintage clothes, antiques, and handmade crafts, visitors can also treat themselves to mouthwatering local and international street food. Additionally, Mauerpark hosts an open-air karaoke show called "Bearpit Karaoke," where brave souls can showcase their singing talent in front of a supportive crowd.
---
19. Jewish Museum Berlin
Lindenstraße 9-14, 10969 Berlin, Germany

The Jewish Museum Berlin, located in the Kreuzberg neighborhood, stands as a testament to the rich and complicated history of the Jewish community in Germany. This striking architectural marvel, designed by the renowned architect Daniel Libeskind, houses an extensive collection of artifacts and exhibits that narrate the diverse experiences of Jewish people in both triumph and adversity. Its permanent exhibition, "Jewish History and Culture in Germany," is complemented by numerous temporary exhibitions and engaging events that trace various aspects of Jewish life – from religion and tradition to art and cultural achievements.
---
20. Berlin Zoological Garden
Hardenbergpl. 8, 10787 Berlin, Germany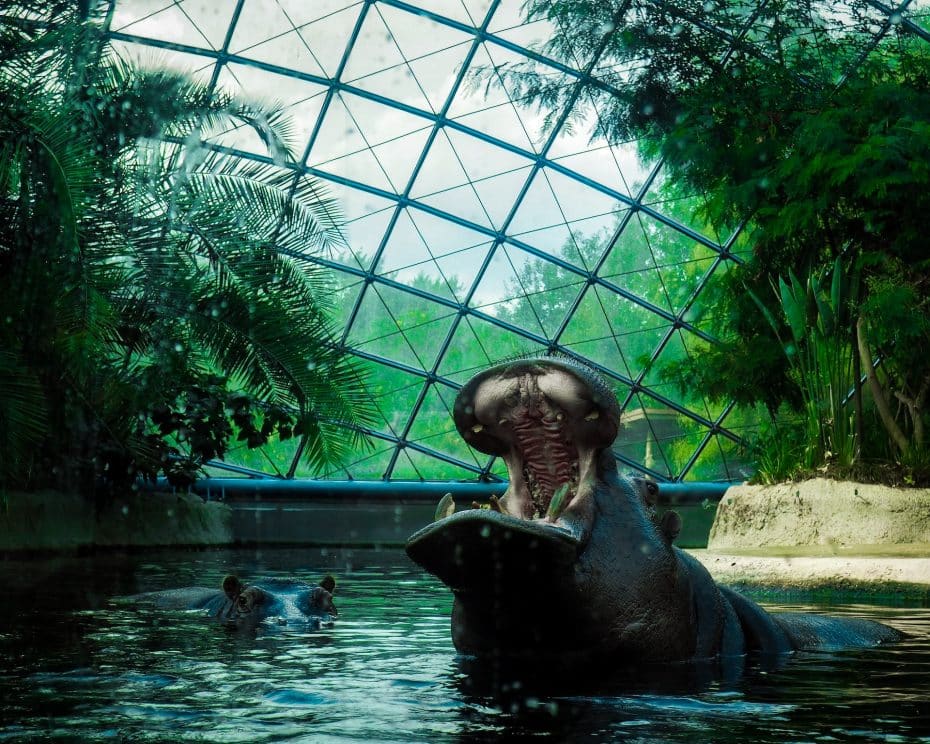 The Berlin Zoological Garden, one of the world's oldest and most prestigious zoos in the world, is a must-visit attraction for anyone touring the vibrant city of Berlin. Established in 1844, this expansive park covers an impressive 86 acres and is home to over 20,000 animals representing around 1,500 species. Visitors are captivated by the beautiful landscaping, intricate habitats, and pristine preservation efforts that create a truly immersive experience.
---
21. Unter den Linden Boulevard
Unter den Linden, Berlin, Germany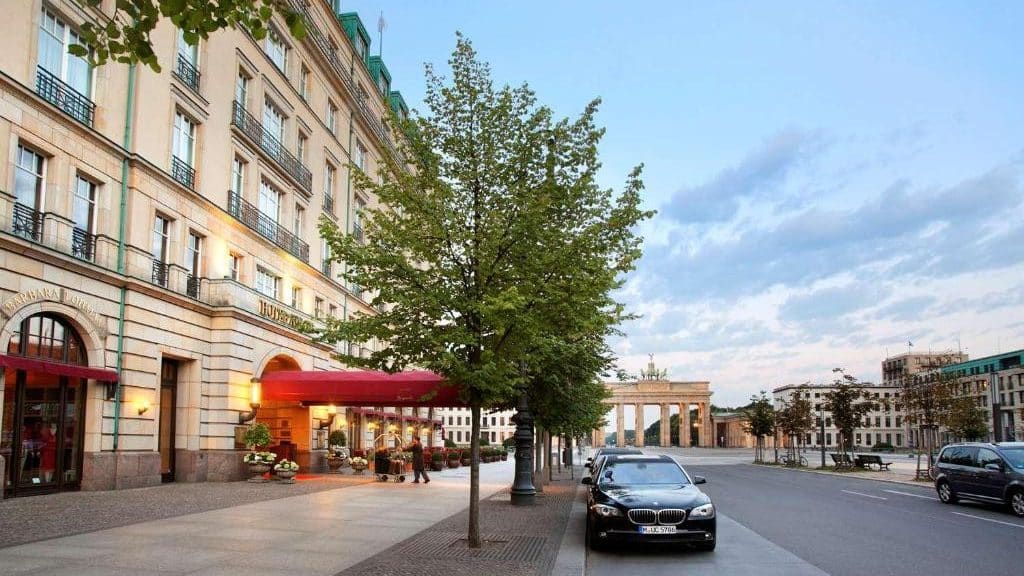 Unter den Linden Boulevard is one of Berlin's most iconic thoroughfares and an essential stop for all first-time visitors. This historic tree-lined boulevard stretches from the Brandenburg Gate to Alexanderplatz, offering stunning views of various landmarks, museums, and architectural treasures. As you stroll along Unter den Linden, you'll be immersed in the city's vibrant atmosphere while encountering significant sites such as Humboldt University and the Berlin State Opera House.
---