As the summer heat fades, you might think Europe loses its appeal, but that's far from the truth. In fact, once September rolls around, you'll find many delightful destinations to keep you warm all through the winter. Ditch the usual cold and gloomy winter season for sunshine and mild temperatures in these must-visit European destinations. The best part? Traveling to Europe during this time is usually cheaper and less crowded.
---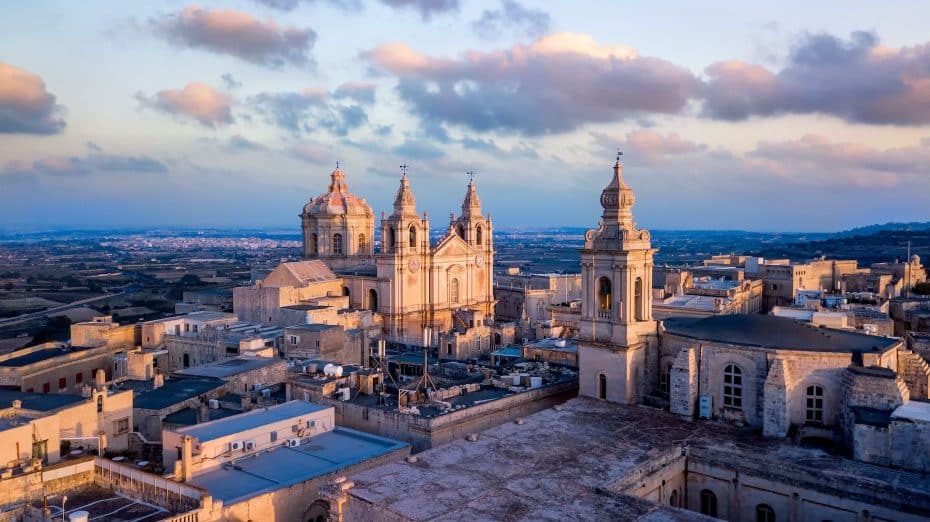 During this season, you will have the opportunity to explore breathtaking landscapes with comfortable climates. Many European destinations, particularly southern countries like Italy, Spain, and Greece, continue to maintain their warm temperatures as summer fades into autumn, providing an idyllic haven for those chasing the sun. Break free from your routine and let yourself bask in the warmth of these fantastic destinations.
Beyond being simply accessible, Europe during this time offers a great price point for budget-conscious travelers. As the high season comes to an end, you'll discover that transportation costs, accommodation rates, and other expenses quickly drop. Plus, with fewer people populating popular sites, you're more likely to encounter hidden gems in your travels. So pack your bags and treat yourself to a memorable trip that will help you conquer those winter blues!
---
6 Warm European Destinations to Visit this Winter
1. Málaga & Costa del Sol, Spain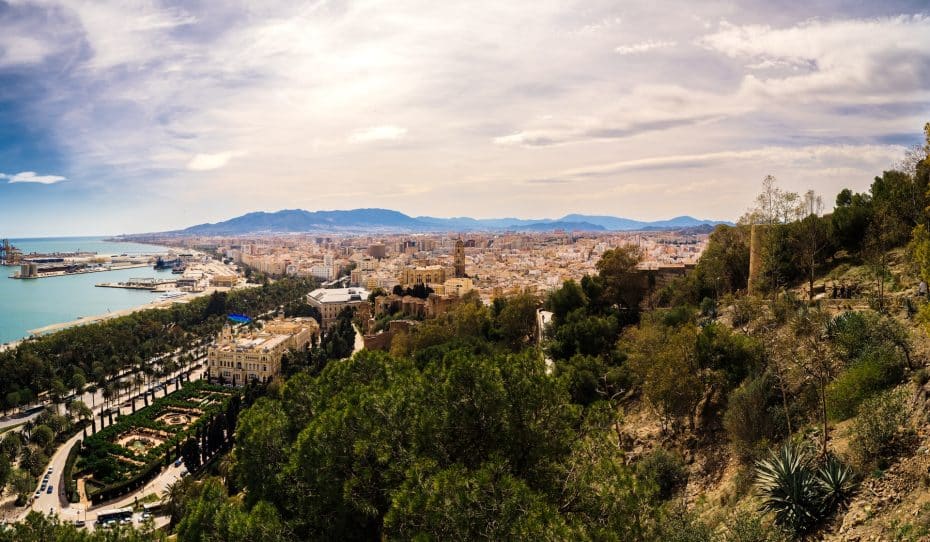 The moment you set foot in Málaga and Costa del Sol, you'll be welcomed by pleasant temperatures, accessible costs, and fewer tourists during the off-season. This coastal region typically sees temperatures around 20°C from September to November, keeping you warm in the colder months. As the crowds thin during this time, you'll have more opportunities to explore the area at your leisure, giving you time to interact with locals and get a taste of Spanish life.
While in Málaga and Costa del Sol, don't miss out on the striking Alcazaba fortress and the vibrant street art in the trendy Soho district. Stroll around the Picasso Museum, attend an authentic flamenco show at Sala Chelamar, golf at one of the many courses available, or unwind at a traditional tapas bar. For beach lovers, take a trip down to Playa de Burriana or relax in a hammock at El Chorro reservoir.
To reach Málaga from the UK or Ireland, consider low-cost airlines such as Ryanair, easyJet, or Vueling, with direct flights frequently available. From major US cities like New York or Los Angeles, look for airlines like American Airlines or Iberia through Madrid or Barcelona. As for accommodations, check out hotels like Room Mate Valeria or Gran Hotel Miramar.
---
2. Naples, Italy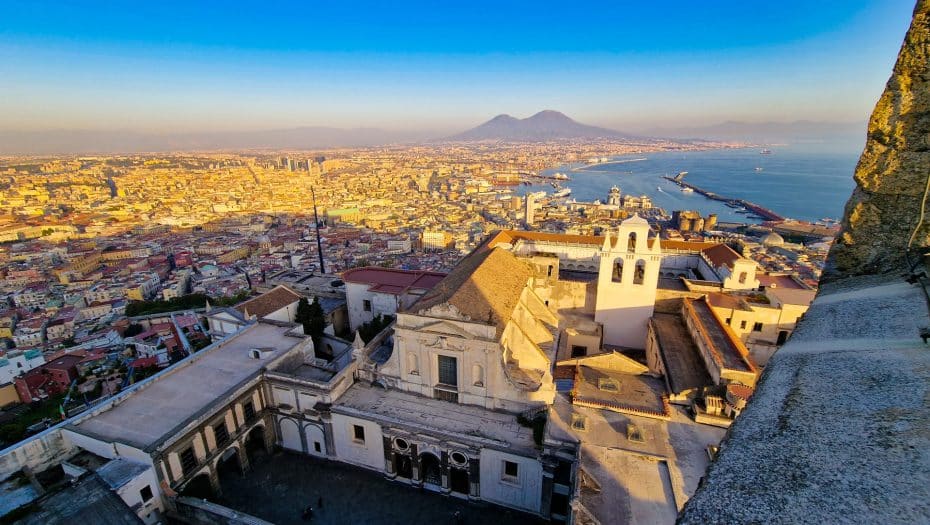 Surprisingly warm during the winter months, Naples enjoys a mild Mediterranean climate, making it an ideal destination for those looking to escape the cold. With temperatures generally ranging from 15 to 20°C, you'll be able to enjoy outdoor activities without feeling freezing. Since the city is less crowded post-September, accommodation and other expenses tend to be more affordable, providing you with a budget-friendly vacation spot. The off-season also comes with shorter lines at popular attractions.
During your visit, don't miss out on exploring the historic wonders of Pompeii and Herculaneum or admiring art at the Naples National Archaeological and Capodimonte Museums. Nature lovers shouldn't miss visiting Mount Vesuvius, walking around its crater, or taking a scenic hike on the Path of the Gods. For coastal views, head to Sorrento or Positano, while foodies should indulge in some authentic Neapolitan pizza in the city's bustling pizzerias. History buffs will also appreciate wandering through Caserta Palace or Castel dell'Ovo.
When it comes to traveling to Naples from the UK or Ireland, several direct flights operate out of London Gatwick and Dublin airports with airlines such as British Airways, EasyJet, and Ryanair. No direct flights are available for those in the US, but layovers in cities like London or Paris make it easily accessible. Once there, a great range of hotels can be found in various parts of town; consider staying in the historic center for easy access to many sights or choose a hotel near Lungomare Caracciolo for beautiful sea views.
---
3. Malta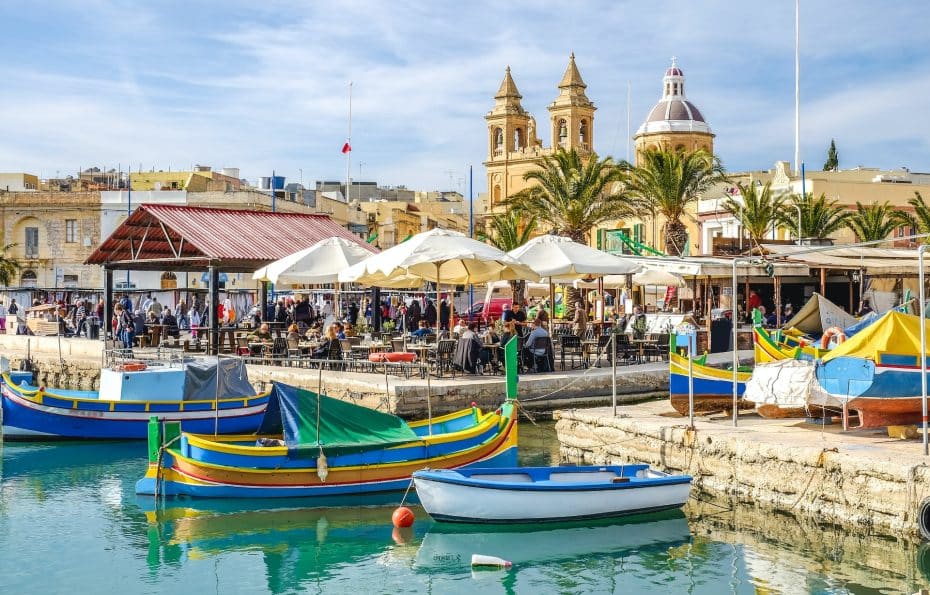 During the off-season, Malta boasts mild temperatures ranging from 15°C to 23°C, allowing you to enjoy a pleasant stay without facing extreme cold. Costs are relatively low after September, making it an affordable option for those looking to escape winter blues. The island is also less crowded during this time, offering you a more authentic experience.
When in Malta, don't miss out on exploring Mdina, the "silent city" with its captivating architecture. Head to the Blue Grotto for a magical boat ride or venture into St. John's Co-Cathedral for a glimpse of exquisite Baroque art. Additionally, visit the ancient Ħaġar Qim & Mnajdra temples, stroll in the Upper Barrakka Gardens overlooking the Grand Harbour, and immerse yourself in Maltese charm at Marsaxlokk Fishing Village. Lastly, do not forget to spend a day on Comino Island and relish the picturesque views from its turquoise waters.
You can find direct flights with carriers such as Ryanair and EasyJet from multiple cities to reach Malta from the UK or Ireland. From the US, connecting flights are available through major hubs in Europe like London, Amsterdam, or Rome with airlines like Delta and American Airlines.
---
4. Lanzarote, Spain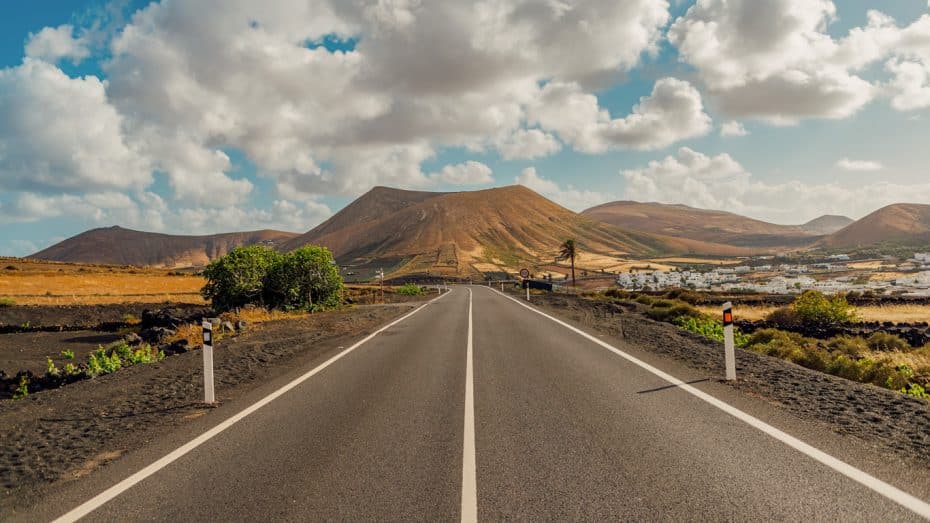 During the off-season, Lanzarote, one of the Canary Islands, enjoys warm weather with temperatures in the mid-20s Celsius, offering a perfect escape from winter. Traveling costs are generally lower during this time, and popular tourist spots are less crowded. Beaches are still warm enough to swim in, and you'll find great deals on accommodations.
In Lanzarote, you should visit Timanfaya National Park, Jameos del Agua caves, Cueva de los Verdes lava tunnel, Mirador del Rio viewpoint, and the Cesar Manrique Foundation art museum. There's also surfing or diving available for more adventurous travelers. If you're from the UK or Ireland, budget airlines like Ryanair and easyJet offer direct flights to Lanzarote's Arrecife Airport. If you're visiting from the US, major airlines like American Airlines or British Airways offer connecting flights through major European cities like London or Madrid.
---
5. Athens, Greece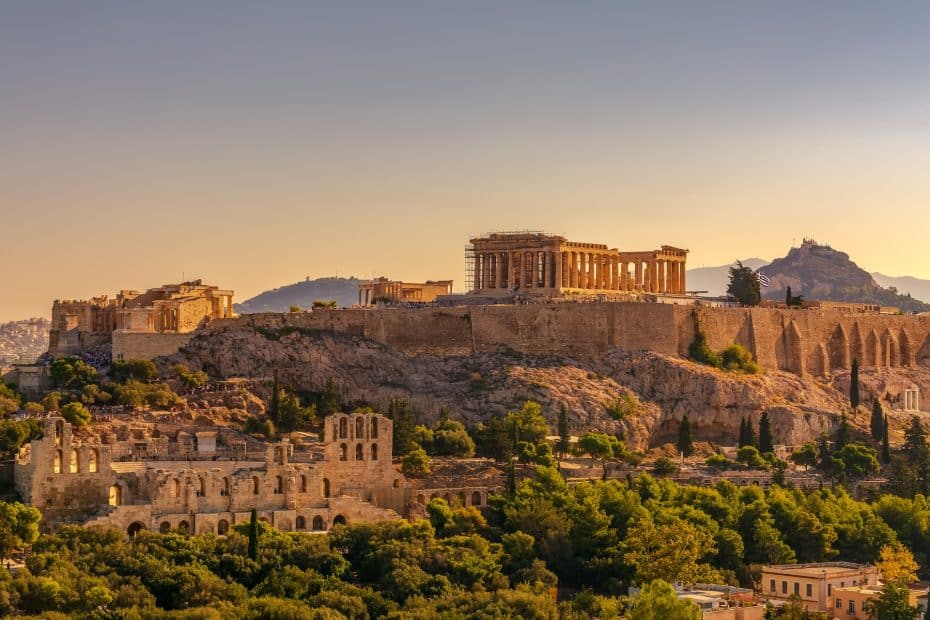 During the months following September, Athens offers travelers pleasantly mild weather with fewer crowds and more affordable accommodation options. The average temperature hovers around 18-22°C, warm and comfortable for exploring without the summer heat. Costs are generally lower during this time of year, making it an ideal time to find good deals on airfare, hotels, and food at local restaurants.
While in Athens, don't miss the opportunity to explore the ancient Acropolis and Parthenon, two iconic sites that define Greek history. Walk through the National Archaeological Museum for a glimpse into Greece's remarkable antiquities, and stroll around the charming Plaka neighborhood with its picturesque cafes and colorful shops. If you're feeling adventurous, hike up Mount Lycabettus for breathtaking panoramic views of the cityscape. A visit to Syntagma Square and exploring the Ancient Agora with the Temple of Hephaestus are also recommended for more historical insights.
To reach Athens from the UK or Ireland, direct flights are available from London's Heathrow Airport and Dublin Airport with carriers such as Aegean Airlines and British Airways. For those traveling from the United States, a layover may be required in cities like London or Frankfurt before continuing on to Athens. Accommodations in Athens range from budget-friendly hostels to luxurious hotels like Electra Palace Athens or Hotel Grande Bretagne if you're seeking upscale comfort.
---
6. Nice, France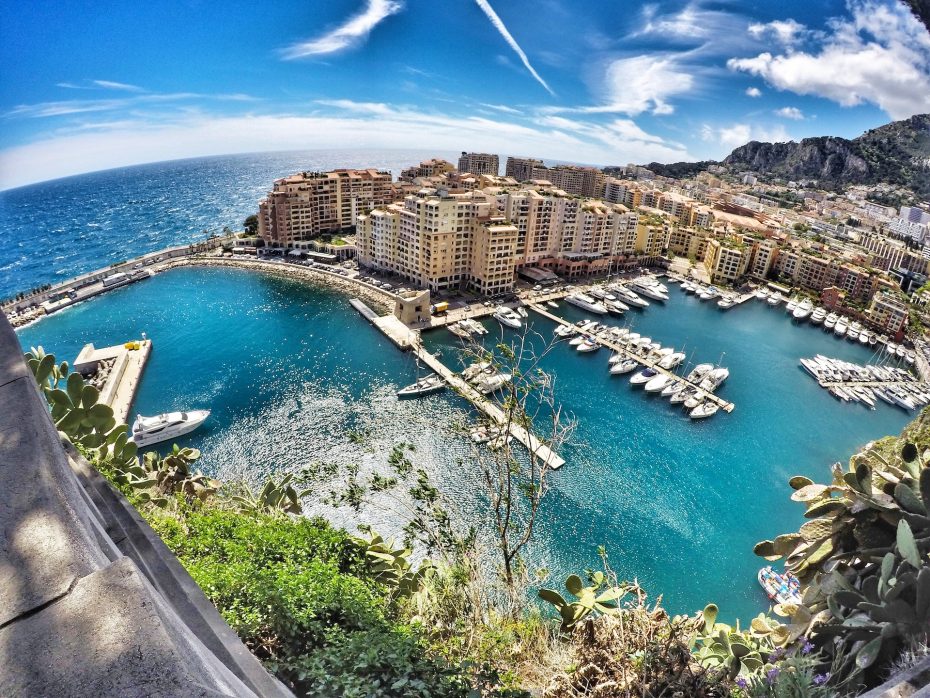 During the post-September months, you will appreciate the pleasant weather in Nice, with temperatures ranging from 16°C to 22°C. The cost of visiting this coastal city drops significantly in the off-season, so you'll find affordable accommodation and dining options. Moreover, the city will be less crowded, allowing you to explore it more comfortably. Make sure to pick up a French Riviera Pass, which gives you access to various attractions, museums, guided tours, and recreational activities at discounted prices.
While in Nice, don't miss out on exploring the beautiful Promenade des Anglais, taking a stroll in picturesque Castle Hill Park and visiting the Matisse Museum. Head to Cours Saleya Market for local produce and vibrant flowers before exploring the old town area (Vieux Nice). Art enthusiasts should visit Musée Marc Chagall and Musée d'Art Moderne et d'Art Contemporain, both of which house exceptional collections. Adventure seekers can try paragliding or simply enjoy water sports at nearby beaches.
Direct flights to Nice Côte d'Azur Airport are available from London, Dublin, and other major cities for those traveling from the UK or Ireland. There are no direct flights from the US, but connections through Paris or London are common options. To reach Nice by rail from within Europe, use Eurostar and SNCF's TGV services. When it comes to accommodation, consider hotels such as AC Hotel by Marriott Nice or Hotel Aston La Scala for a comfortable stay.
---
Resources for Your European Adventure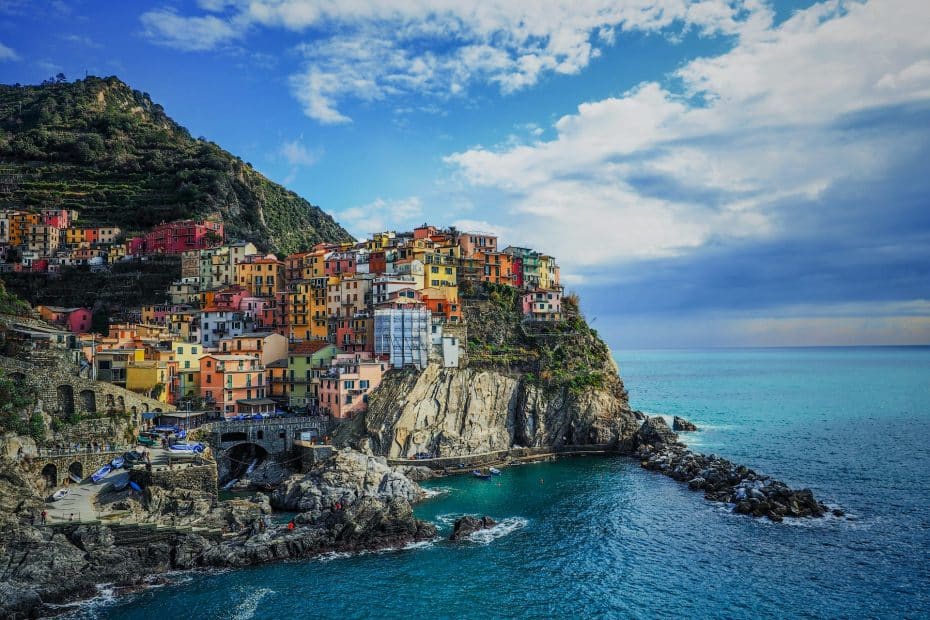 ---