Famous for its avant-garde architecture, luxury shopping and over-the-top way of life, Dubai has quickly become one of the most visited destinations in the world. In a few decades, Dubai went from a small fishing settlement to a cosmopolitan sprawling metropolis and a must-visit destination for leisure and business travellers from around the world. If you are looking for the best areas to stay in Dubai, you have come to the right place.
Located on the Persian Gulf, Dubai is the largest and most populated city in the United Arab Emirates and a world-leading financial and transport hub. From a tourist point of view, Dubai is famous for being home to Burj Khalifa, the tallest building in the world, as well as for its thriving shopping, restaurant and nightlife scenes. This Arab city is highly regarded as a luxury destination and it has the second-largest concentration of five-star hotels in the world with landmark properties including Burj Al Arab Jumeirah and Armani Hotel Dubai.
It doesn't matter whether it's your first time visiting Dubai or if you're looking for the best district for a business trip, keep reading to find out more about our selection of the best areas to stay in Dubai for every type of traveller.
---
Accommodation Options in Dubai
---
---
What's the Best Area to Stay in Dubai?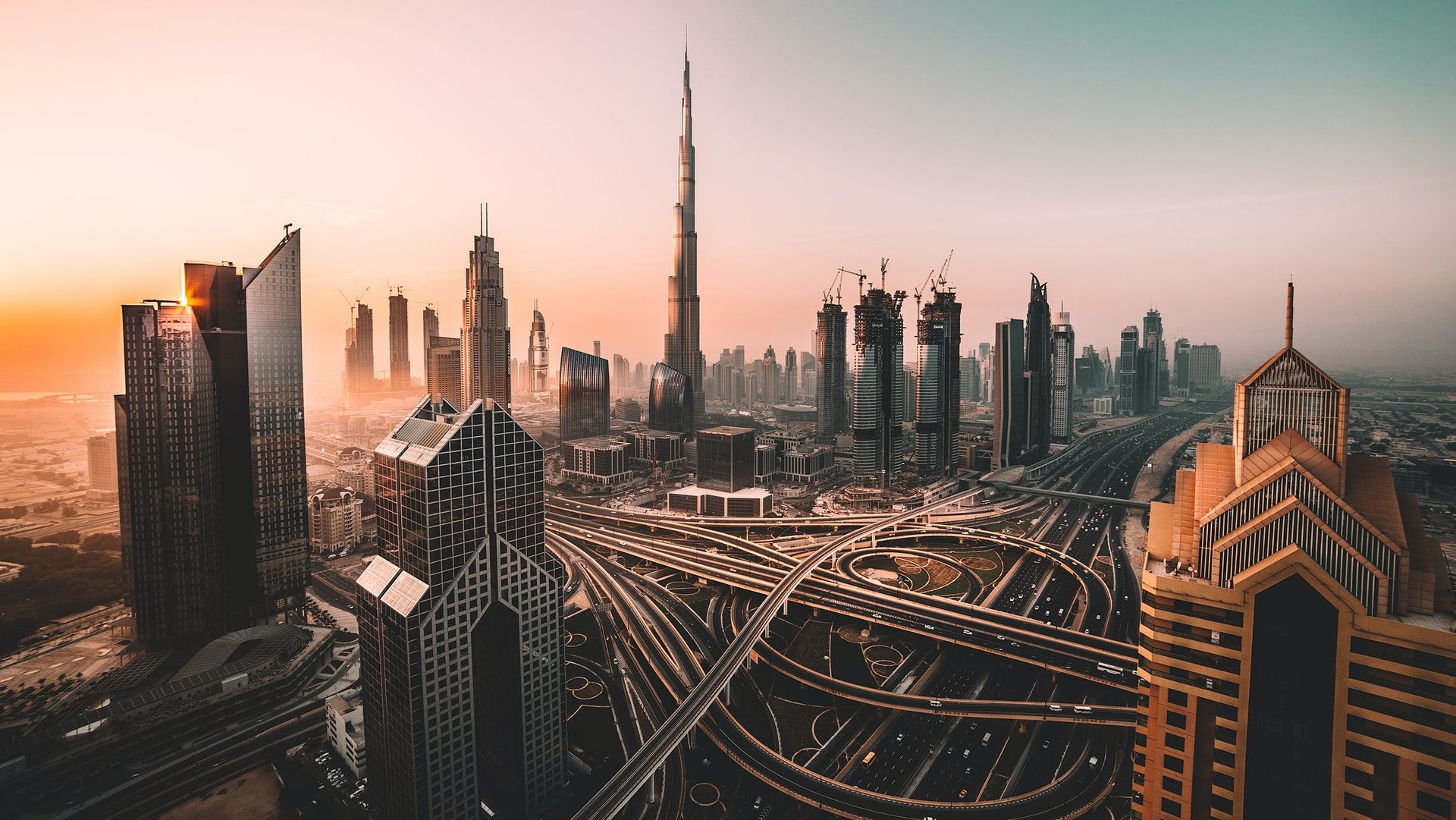 The best area to stay in Dubai is Downtown Dubai, especially if you are a first-time visitor or a business traveller. The Downtown district is home to several of Dubai's top attractions including Burj Khalifa, the Dubai Mall and the famous Dubai Fountain. While it is not the cheapest area in town, this centrally located neighbourhood offers some of the best hotels in the city and is relatively close to other must-see areas including Dubai Business Bay and Bur Dubai.
Find available accommodation in Downtown Dubai.
Best Hotels in Downtown Dubai
---
---
Where to Stay in Dubai for Sightseeing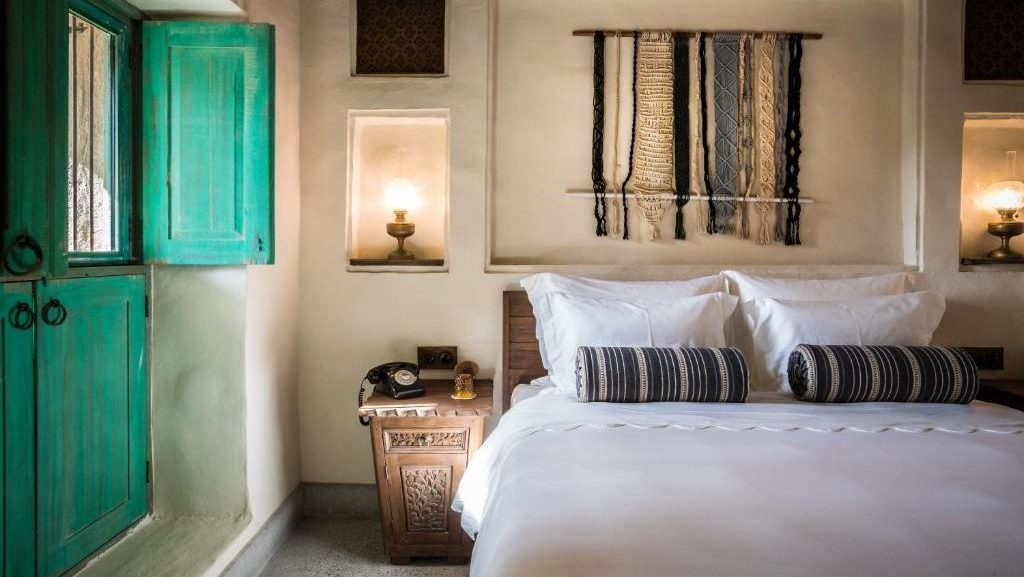 As one of the most popular tourist destinations in the world, Dubai is packed with attractions and things to do. Here are some of the best areas to stay in Dubai for tourists:
Downtown Dubai is, as mentioned above, the quintessential Dubai district for sightseeing and shopping. This massive skyscraper-clad area is home to the city's modern attractions including Burj Khalifa, the world's tallest building, as well as Dubai Mall and Dubai Fountain, the world's largest choreographed fountain. Some of the best places to stay in Downtown Dubai for tourists include the Sofitel Downtown Dubai, Rove Downtown and Address Boulevard.
Old Dubai, located on the western side of the Dubai Creek, is the best area for tourists interested in Dubai's more traditional side. This district offers several cultural attractions including the Al-Fahidi Historical District, the Dubai Museum, the Old and Textile souks and the Wall of Old Dubai. Some of the best-rated hotels in Old Dubai include the Al Seef Heritage Hotel Dubai, Hyatt Place Dubai Wasl District and budget-oriented Al Khoory Inn Bur Dubai.
Dubai's coastline is famous for its over-the-top developments, artificial islands and uber luxurious hotels. The Dubai Coast is home to the famous Palm Jumeirah Island, the Jumeirah Mosque, several high-end shopping centres and hotels that are an attraction in their own right like the Burj Al Arab Jumeirah.
---
The Best Areas for Tourists in Dubai: District by District
1. Downtown Dubai: Best Location for Tourists in Dubai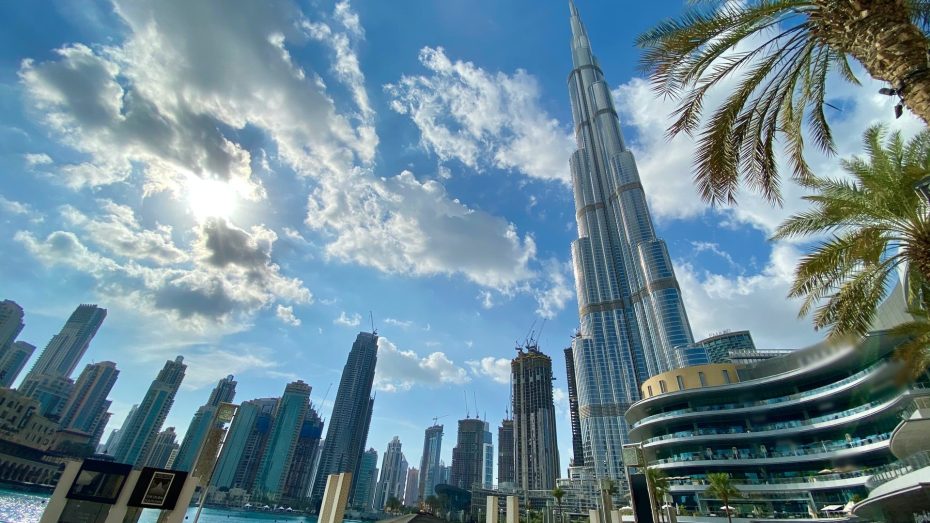 Why is this the best area to stay in Dubai:

City centre
Best area for sightseeing
Best area for nightlife
Close to the attractions
Dubai Mall & Dubai Fountain
Burj Khalifa
Great for business travellers
Although it is not Dubai's historical centre, Downtown Dubai is considered the heart of the city. The Downtown district is the best area in Dubai for leisure travellers as it contains most of the modern attractions including the Burj Khalifa Tower, Dubai Mall and Dubai Fountain.
This larger-than-life district is also the best choice for business travellers as it is home to the Dubai World Trade Centre, the largest event and exhibition centre in the country, as well as many of the city's skyscrapers and office towers. Downtown is also a great district to stay in for nightlife. Since alcohol consumption is very regulated, only high-end hotels are allowed to serve alcoholic beverages.
As a rule of thumb, hotels in the Downtown district are among the most expensive in the city and some of the most luxurious hotels in Dubai, including uber-chic properties like the Armani Hotel, are located here. There are a handful of cheaper alternatives, but they still tend to be pricier than in the surrounding neighbourhood of Bur Dubai.
Best Hotels in Downtown Dubai
---
2. Dubai Coast & Beaches: Best Location in Dubai for a Luxury Holiday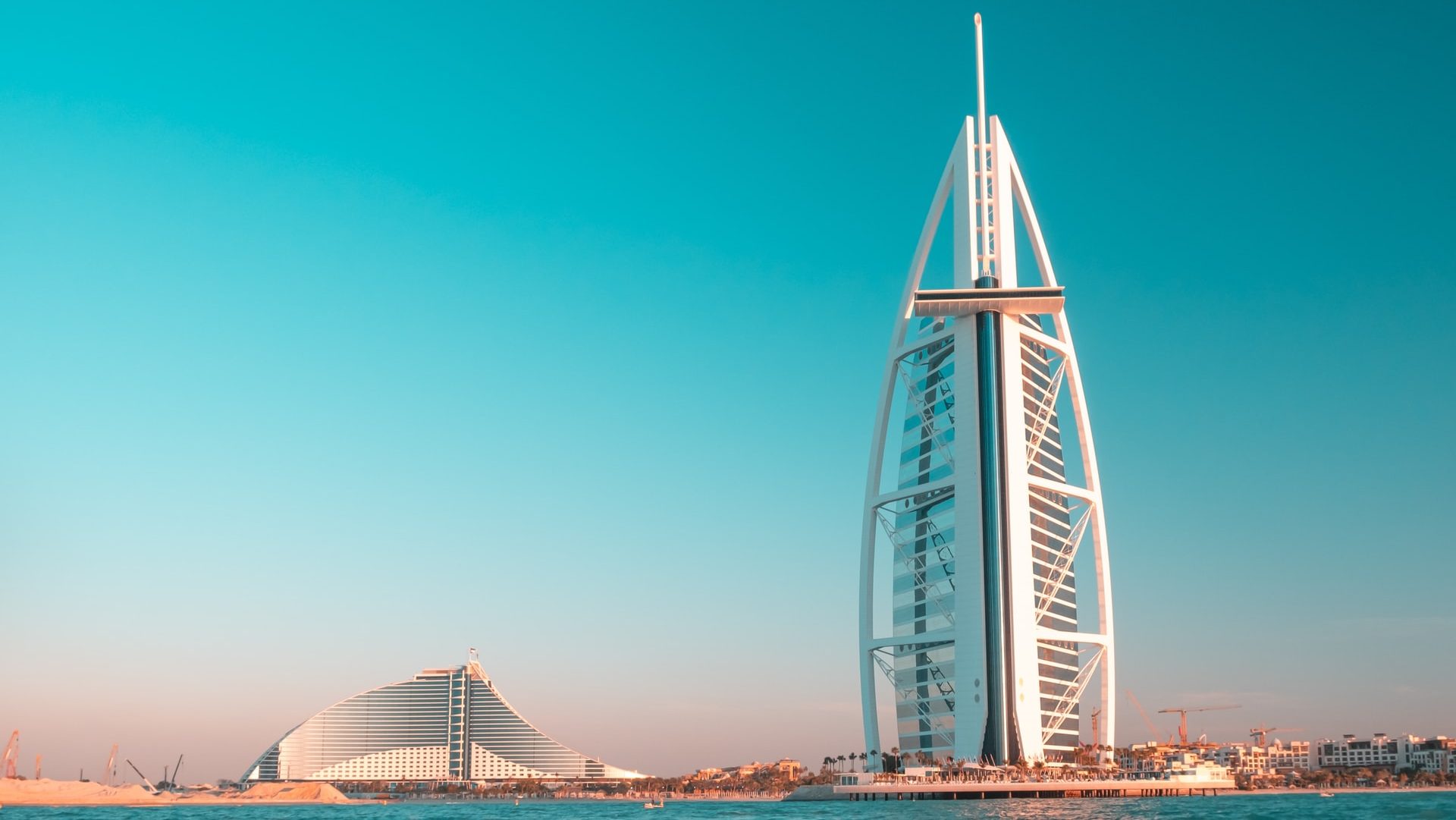 Why is this the best area to stay in Dubai:

Luxurious hotels
Exciting nightlife
Public and private beaches
Upscale shopping centres
Great for leisure travellers
Burj Al Arab
Palm Islands
Dubai has a privileged location by the sea and, going to the beach is on the top of the list for many of the millions of travellers who visit it every year. If you're one of them, then the Dubai Coast is the best area to stay in Dubai for you.
Bathed by the warm waters of the Persian Gulf and with temperatures that barely ever drop below 30ºC (86ºF), Dubai is a city where you can enjoy the beach any time of the year. The Dubai coastline is home to engineering wonders such as the world-renowned Palm Jumeirah.
Staying by the beach in Dubai is a great experience if you plan to visit the city for relaxation, or if you want to mix work with pleasure in one of the most luxurious hotels in the world.
Many coastal hotels in Dubai have private beaches and offer bar and restaurant services right on the beach.
Do keep in mind: You should always wear modest clothing at the public beaches and avoid thongs or bikinis. Topless sunbathing and swimming is prohibited in the United Arab Emirates.
Best hotels on the Dubai Coast
---
3. Old Dubai: Best Location in Dubai for History & Culture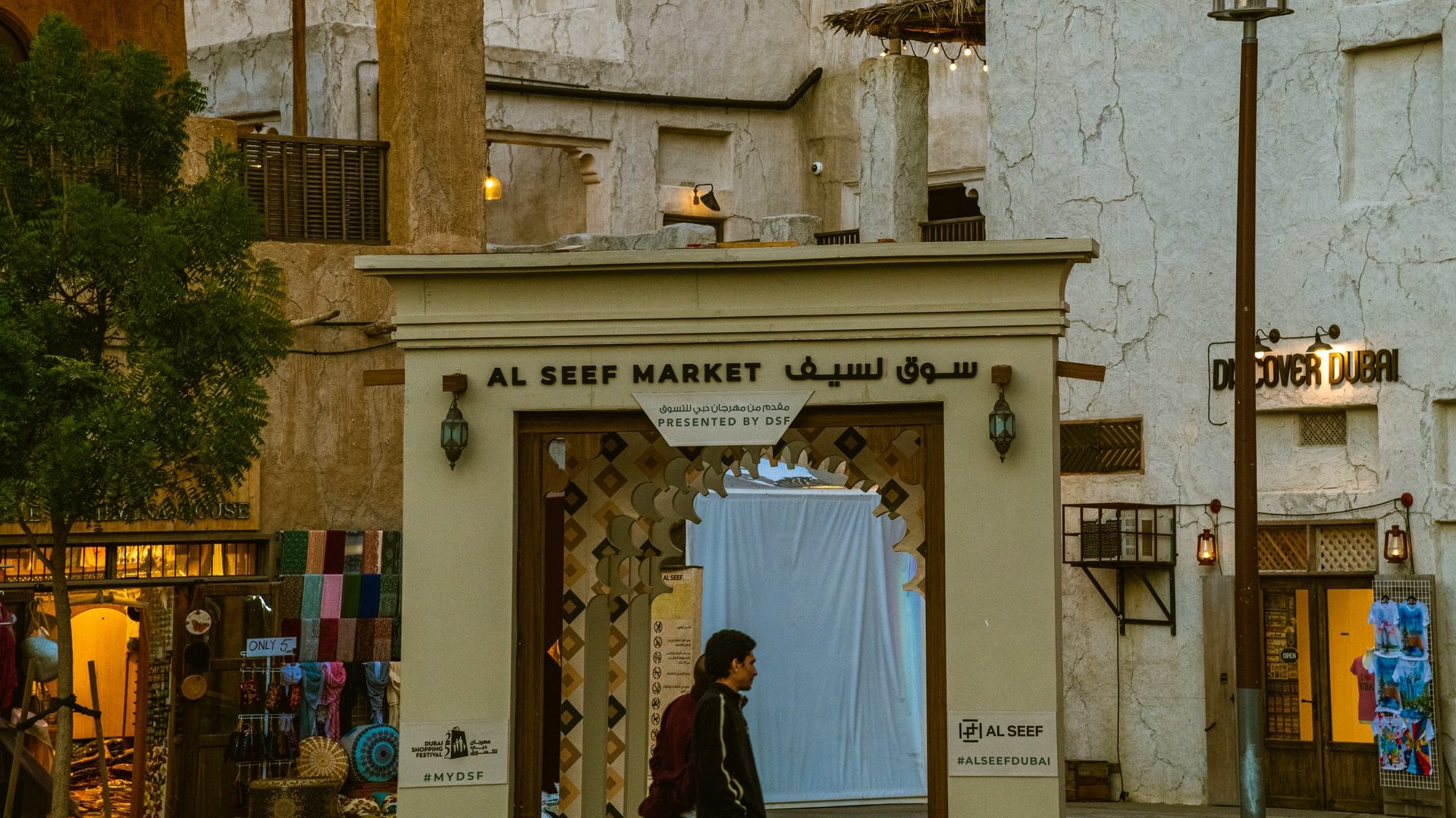 Why is this the best area to stay in Dubai:

Budget hotels
Traditional area
Historical landmarks
Souks & markets
Dubai Museum
Dubai Creek
Old Dubai is located on the west side of Dubai Creek, across from Deira.
This ancient neighbourhood is the traditional heart and historic quarter of Dubai and holds most of the city's historical buildings, markets and cultural attractions. Some of the most popular sights in Old Dubai include the Old Souk and Al-Fahidi Historical District.
The Dubai Museum, set in an 18th-century fort, has an interesting collection of local history focusing on life in the emirate before the oil industry boom, in addition to ancient artefacts.
Dubai's Old Town has an old feel to it and it is home to some budget accommodations, as well as some luxury boutique Arab-style guesthouses and hotels.
Old Dubai is a good area to stay if you are interested in history and the more traditional aspect of this city beyond its skyscrapers and artificial glitz.
Best Hotels in Old Dubai
---
4. Dubai Business Bay: Best Location in Dubai for Business Travellers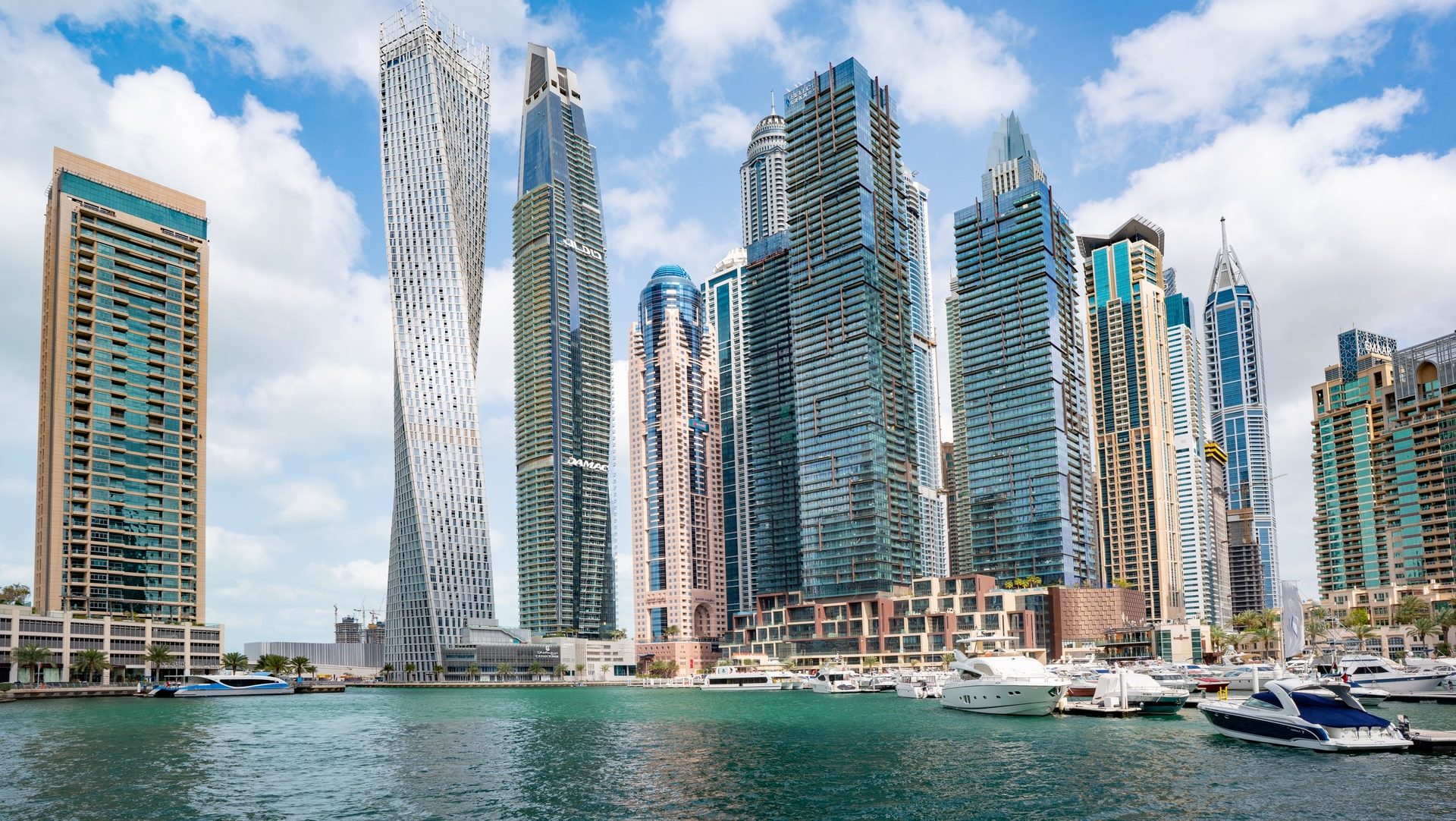 Why is this the best area to stay in Dubai:

Modern area
Skyscrapers & office buildings
Shopping centres
Luxury business-oriented hotels
Close to Downtown Dubai
Dubai Business Bay is a recently created area that, like most of Dubai, is still being built. It is located directly southwest of Downtown Dubai.
This mega-complex will include over 240 buildings, from office skyscrapers to shopping centres and residential towers, all surrounded by a network of parks and canals. Many of the buildings are already finished and it is an especially attractive area for business travellers.
Being one of the most sought-after new neighbourhoods in Dubai, most of the hotels in Business Bay cater to an upscale clientele.
Best Hotels in Dubai Business Bay
---
5. Bur Dubai: Best Location in Dubai for Budget Dining & Shopping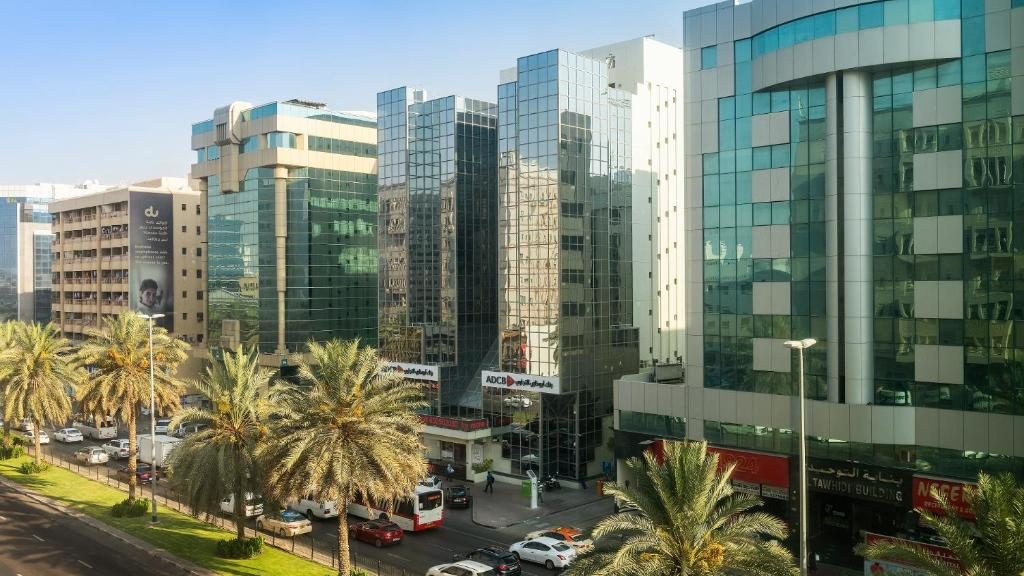 Why is this the best area to stay in Dubai:

Budget hotels
Great food scene
Commercial area
Centrally located
Bustling Bur Dubai encompasses the Old Town and the city's commercial heart. As such, it includes Dubai's historical landmarks, as well as a busy shopping and dining centre, especially along Al Dhiyafah Road.
By and large, Bur Dubai is a far less luxurious area than the Downtown or beach districts, but it also has more of the local charm that those areas lack.
Hotels in this area tend to be cheap compared to those in neighbouring Downtown Dubai, and are, at the same time, more centrally located than those of Deira.
Best Hotels in Bur Dubai
---
6. Deira: Cheapest Area to Stay in Dubai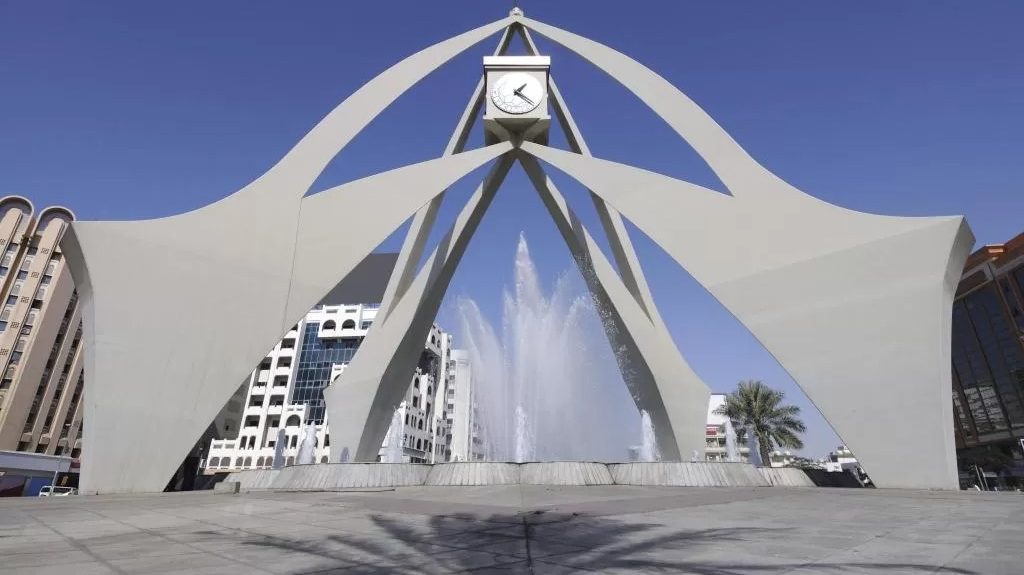 Why is this the best area to stay in Dubai:

Budget hotels
Cheap food
Commercial areas
Near the airport
Deira is located on the east side of Dubai Creek, across from Bur Dubai. It is one of the oldest neighbourhoods in Dubai and where the old port area was located.
Deira was one of the first business areas in town and still today it hosts the Deira Business Centre. It's the closest district to the airport and here we can find most of the cheap accommodation in Dubai.
The modern part of Deira is known as Al Rigga, a district with lots of dining and shopping options and some cheap hotels (for Dubai standards, that is).
It is by no means the most luxurious area in town, but if it's cheap accommodation you're after, then this is probably the top area to stay in Dubai.
Dubai Creek is one of the most important natural features of the city, and several landmarks, like the Deira Twin Towers or the Sheraton Dubai Creek, are located on both sides of it.
Best Hotels in Deira
---
7. Jumeirah: Best Location in Dubai With Children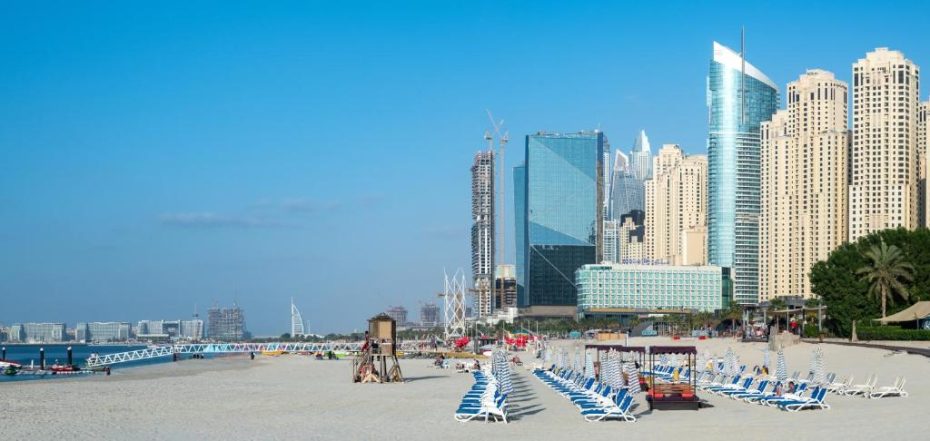 Why is this the best area to stay in Dubai:

Access to public & private beaches
Resorts & luxury hotels
Parks and attractions for kids
Malls and commercial areas
Jumeirah is an affluent area located directly on the beach. It is an upmarket district packed with art galleries, boutiques and beautiful parks.
There are also a lot of nice shopping centres and chic cafés and restaurants.
Jumeirah Beach Park is the best place to catch a tan and, if you're into sports, the whole area is surrounded by bike lanes.
If you're travelling to Dubai with children, Jumeirah offers sandy public beaches and is very close to the Mall of the Emirates, with dozens of kid-friendly attractions including an indoor ski centre.
Best Hotels in Jumeirah
---
How to Find Cheap Accommodation in Dubai
Accommodation in Dubai is usually very expensive, both for Middle Eastern and Western standards.
The cost of high-end hotels in Dubai is rarely below USD 150 per night and, although it is possible to find mid-range accommodation from USD 50, it is extremely difficult to find cheap hotels in the city and backpacker hostels are practically non-existent.
You will find cheaper rates during the months of July and August, but these months are not the best for a visit to Dubai due to its suffocating temperatures that can reach 48ºC.
The cheapest hotels in Dubai are mostly located in the areas of Bur Dubai and Deira, and the fares increase dramatically as you get closer to Downtown Dubai and the beach districts.
Best-Rated Budget Hotels in Dubai
Best Location in Dubai: Useful Information
Dubai International Airport is one of the busiest air terminals in the world and the main hub of Emirates Airlines, with connections to the six continents.
Staying near Dubai airport is a good idea for those who have little time to get to know the city or must take an early flight. See accommodation near Dubai International Airport (DXB).
When moving through the different areas, Dubai has a large transportation system that includes metro, tram, buses, water taxis, boats and rental cars.
The best time to travel to Dubai is in the winter, with mild temperatures that allow you to explore its attractions and attend the numerous events of the city.
Read this post in other languages: