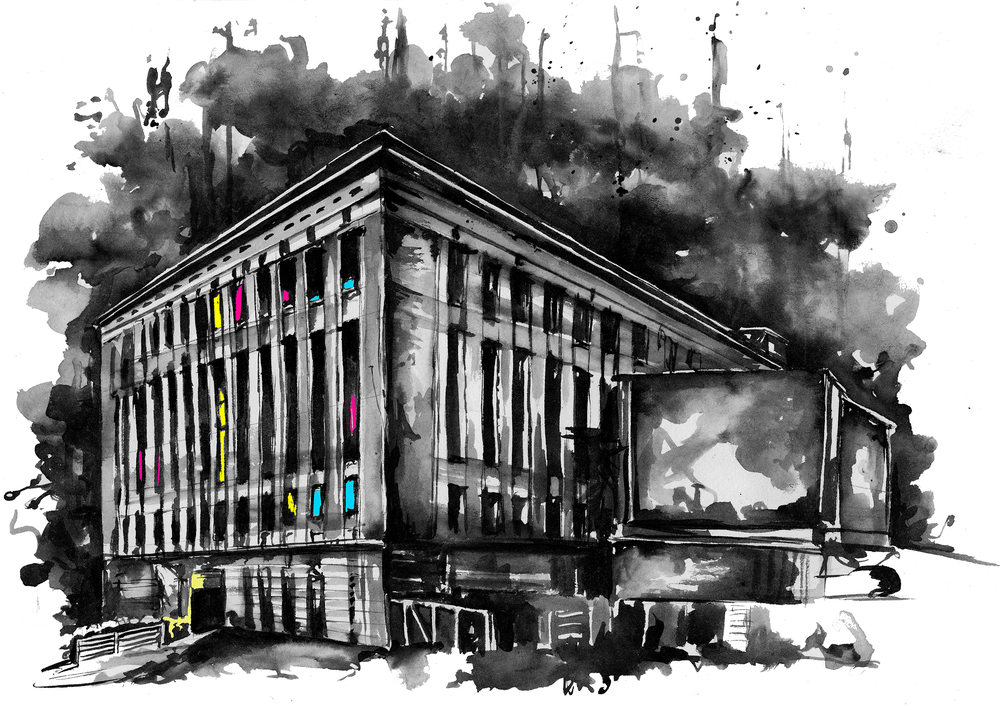 Brutal, crude, pulsating, freaky, exhausting, flamboyant and addictive, Berlin nightlife is capable of exhausting an entire dictionary of adjectives.
The German capital is probably the nightlife capital of Europe and, maybe even the whole world. In Berlin, clubbing culture is a religion, techno is gospel and God, is a deejay.
A multi-cultural metropolis of more than three million people, teeming with young people, with a very permissive night legislation and a recent history of tumultuous events have created the breeding ground for the perfect techno storm: nights that become full days of partying, world-famous deejays and a number and variety of venues to suit all tastes.
Any visitor who travels to Berlin may wonder how the nightlife is so intense and virtually every neighborhood in Berlin. The transformation of Berlin into the universal capital of techno is intrinsically linked to the German reunification and the fall of the Berlin Wall. As the wall cracked, so did all previous patterns of behavior. Berliners took advantage of their newly gained freedom, and the night scene developed in a unique way in a very short period of time. In abandoned factories, clubs began to mushroom and, seeking to express themselves, Berliners found in those clubs a new identity.
Berlin's night scene is unique in many ways, while clubs in most cities have dress codes that prohibit certain garments (tank tops, sneakers, jeans, etc.), Berlin clubbing culture favors less elaborate looks. But this does not mean that anything goes in the German capital: Berlin clubs are especially famous for their restrictive access policies. In Berlin, less is more.
If you're planning to visit this decadent city for clubbing until dawn, then choosing the best area to stay in Berlin for nightlife should be on the top of your planning list, up there with choosing the right shade of black leather harness to wear to Berghain.
The best areas to stay in Berlin for nightlife
Choosing the best area to stay in Berlin will depend on your clubbing style. While techno kids and ravers will find paradise in Friedrichshain, around legendary Berghain, low-key alternative bar-goers will probably love areas like Schlesisches Tor and the LGBT crew will find Nollendorf Platz is the closest thing to heaven.
Here's a list of the top areas to stay in Berlin for nightlife according to your clubbing (or lack of thereof) style.
1. Warschauer Strasse: Techno Paradise
Located in former East Berlin, Warschauer Strasse is the top nightlife area in the German Capital.
Club kids, techno fans and live music venue lovers will all agree; Warschauer has got it all!
During the weekends, hordes of club-goers pack the UBahn station on their way to their beloved discothèques. It's the gateway to Berghain, but also to other Berliner techno institutions such as Watergate and Trésor.
It has a grungy, industrial feel to it and most of the venues in this area are located in old warehouses and factories. There's nothing more Berliner than this.
One of its top features is that, while being an eclectic party district, it is also very well-connected to the rest of town thanks to its nearby UBahn and SBahn stations.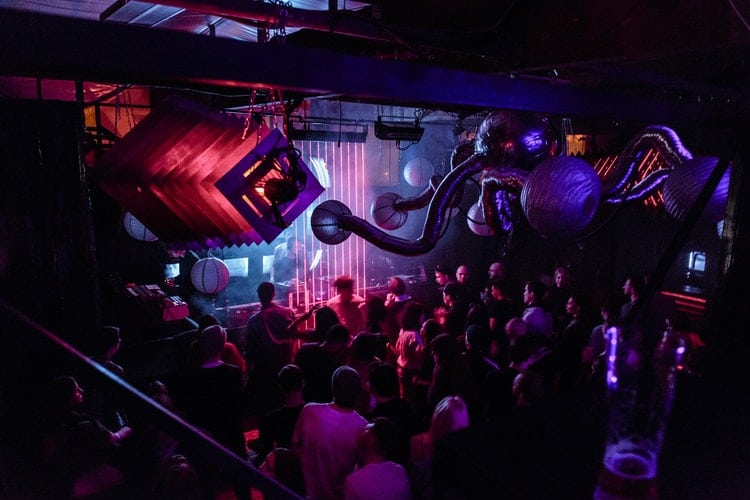 What makes this the best area to stay in Berlin for nightlife
Berghain
Tresor
Watergate
Ichiban Karaoke
Suicide Circus
Teledisco
Cassiopeia
Hand-Picked Hotels in This Area
---
2. Kreuzberg: Hipster Berlin at Its Finest
Kreuzberg, located in the south-central area of Berlin is synonymus with hipsters, alternative nightlife and party.
This multicultural neighbourhood has been a haven for counter-culture since before German Reunification and has remained home of weird Berlin ever since.
While there are some great clubs in Kreuzberg, the area is also known for its lower-key bar scene and its amazing food venues.
The top areas to keep in your radar if you decide to stay in this alternative party heaven are definitely Schlesisches Tor, a street full of alternative bars and Kottbusser Tor Tor where hipster, poor-but-sexy and the downright weird meet every night.
With regards to clubbing, you can't go wrong in Kreuzberg with places like KitKatClub, Watergate or Club der Visionaere.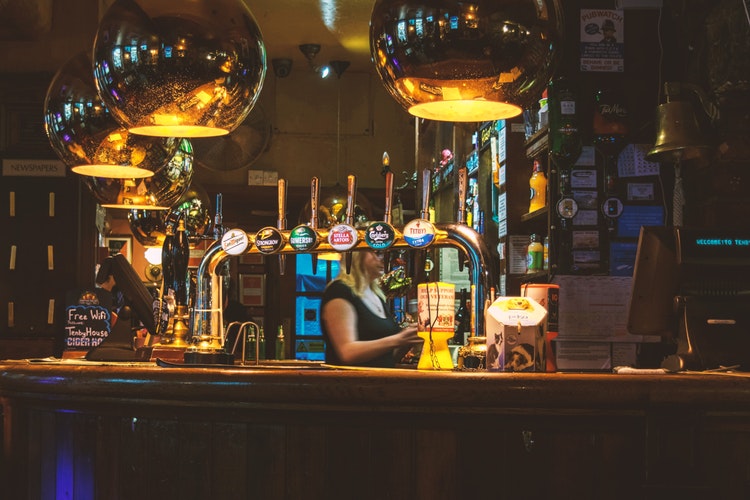 What makes this the best area to stay in Berlin for nightlife
Watergate
KitKatClub
Watergate
So36
Club der Visionaere
Roses Bar
LUX
Barbie Deinhoff
Hand-Picked Hotels in This Area
---
3. Mitte: For a Little Bit of Everything
Mitte is the heart of Berlin. It literally translates as "middle" and it's the best area to stay in Berlin for nightlife if you want to also do some sightseeing while in town, as it is the best connected area to see all the attractions the German capital has to offer.
Although for the most part this district was on the East Berlin side of things, German Reunification has been synonymus with German Gentrification and Mitte is the place to go for some classy partying.
Mitte is a large district, but from a nightlife perspective we can outline a few fun places to stay:
Alexanderplatz, the very center of Berlin, still offers some underground venues and lots of bars. Rosenthaler Platz is a hipster and trendy area with lots of bars and restaurants, and the area around Oranienburger Tor concentrates many of the youthful (and slightly touristy) venues.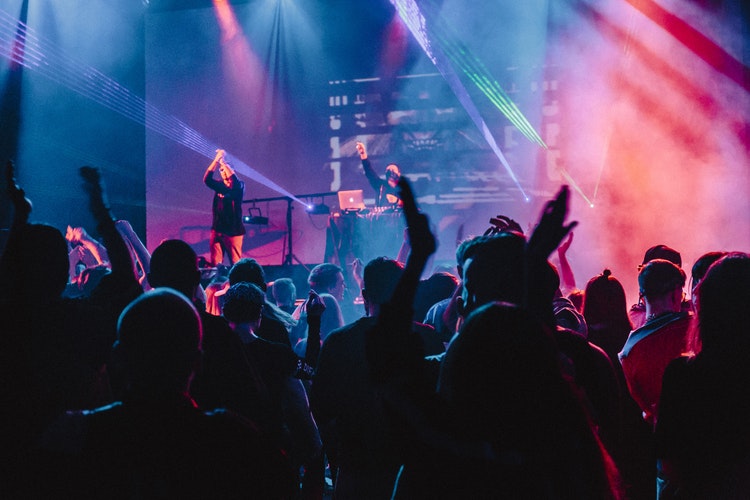 What makes this the best area to stay in Berlin for nightlife
Central Club Berlin
Partyhaus vom Nikolaus
KitKatClub
House of Weekend
Mein Haus am See
Schokoladen
Rizo
Lieblingstag
Jornalistenclub
Hand-Picked Hotels in This Area
---
4. Nollendorf Platz: The Gay Heart of Berlin
Nollendorf Platz and the whole district of Schöneberg have been the epicenter of gay life in Berlin since the 1920's.
Although LGBT nightlife is preset in every corner of the German capital; Schwuz, the big gay nightclub is in Neukölln, Berghain and Panoramabar are in Friedrichshain and Kreuzberg concentrates lots of the smaller LGBT-oriented bars. Schöneberg is by far the gayest district in Berlin.
With many of the venues located along Motzstrasse and Fuggerstrasse, this area has tons of bars, clubs, shops and sex-oriented venues. It even features a few of the gay hotels of Berlin.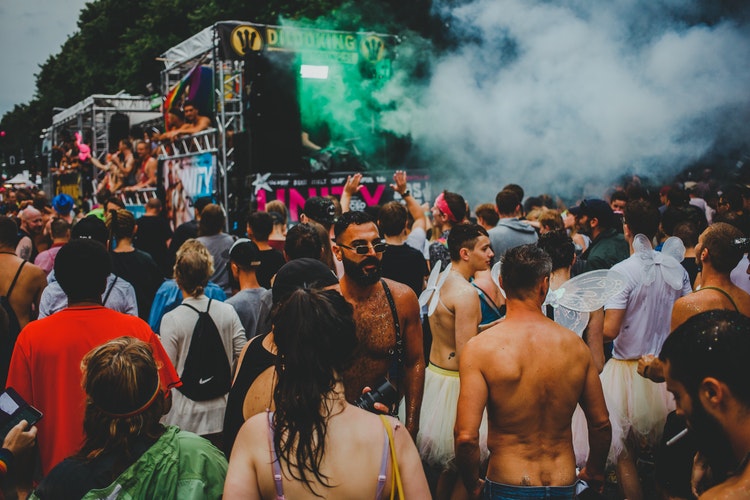 What makes this the best area to stay in Berlin for nightlife
Sally Bowles
Heile Welt
Tom's Bar
Prinzknecht
Woof
Blond
Hand-Picked Hotels in This Area
---
Read this article in other languages