Nicknamed the "Diamond City", Antwerp (Antwerpen in Flemish) is the largest city in Flanders and the second-largest in Belgium. Located on the banks of the Scheldt River, Antwerp is known for its rich cultural heritage, vibrant nightlife and status as a major port city. If you're looking for the best areas to stay in Antwerp, you've come to the right place.
---
The city is home to various famous attractions, from the bustling Grote Markt square to the impressive MAS Museum. Antwerp is also known for its many art galleries, vibrant nightlife, and famous Red Light District. With its unique blend of cosmopolitan flair and traditional charm, Antwerp is an ideal destination for a city break. Thanks to its incredible diversity of attractions, it is one of the most popular tourist destinations in the country. Here, you can find everything from world-renowned luxury and boutique hotels to budget-friendly hostels and cheap accommodations.
Antwerp's atmosphere is unique, and the city has something to offer everyone. From the bustling streets of the city centre to the tranquil parks and gardens, Antwerp is alive with energy and culture.
Whether you're looking for a romantic getaway or a cultural experience, keep reading this article to learn more about the best areas to stay in Antwerp, Belgium.
---
Accommodation Options in Antwerp
---
The Best Areas to Stay in Antwerp: A Summary
If you don't have time to read the article in full, this is a quick summary of our recommended areas in Antwerpen. Keep reading to find out more about each of these quarters.
---
What's the Best Area to Stay in Antwerp?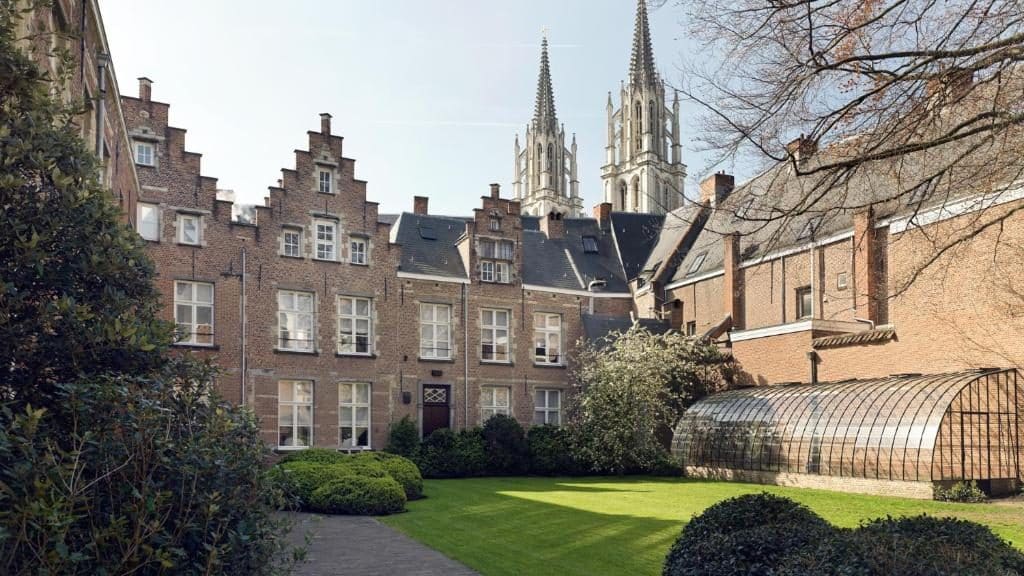 The best area to stay in Antwerp is the City Centre. Conveniently (and confusingly) named "Antwerp District", this is especially true if it's your first visit. Antwerp's City Centre has many attractions, including the Grote Markt, Ruben's House, and Museum aan de Stroom. This massive area is also where most of the best-rated hotels are located.
Find available accommodation in Antwerp City Centre.
Best Hotels in Antwerp District (City Centre)
---
Where to Stay in Antwerp for Sightseeing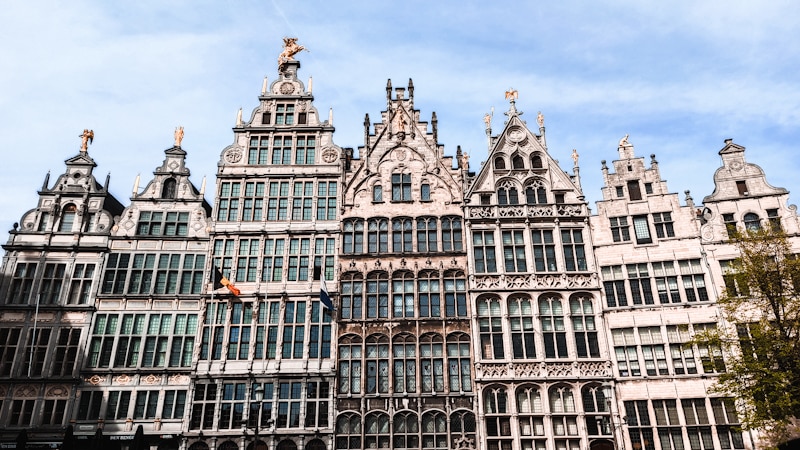 As mentioned above, Antwerp District is the best location for visitors to this Flemish city. That said, This is a massive area filled with quarters with different atmospheres and attractions. These are some of the most exciting areas to stay in Antwerpen:
---
The Best Areas for Tourists in Antwerp: District by District
Antwerp is divided into nine different deelgemeenten (districts), further subdivided into dozens of smaller quarters. From a tourist's standpoint, however, most attractions and hotels are found in the (confusingly named) aforementioned Antwerpen District, with few exceptions (unless you want to explore the surrounding natural area). Since the centermost quarters have different attractions and hotels, we decided to highlight a few areas within it separately. These are the best areas to stay in Antwerp:
(function(d, sc, u) { var s = d.createElement(sc), p = d.getElementsByTagName(sc)[0]; s.type = 'text/javascript'; s.async = true; s.src = u + '?v=' + (+new Date()); p.parentNode.insertBefore(s,p); })(document, 'script', '//cf.bstatic.com/static/affiliate_base/js/flexiproduct.js');
---
1. Historisch Centrum: Best Location in Antwerp for Sightseeing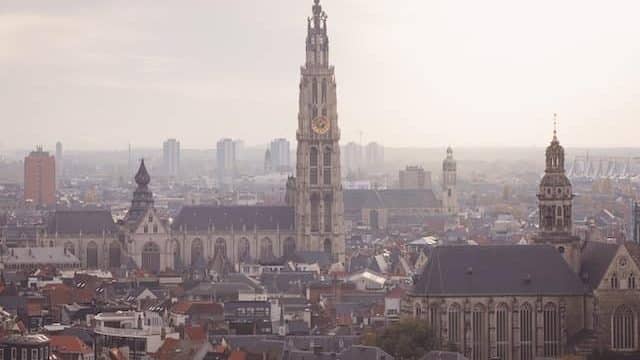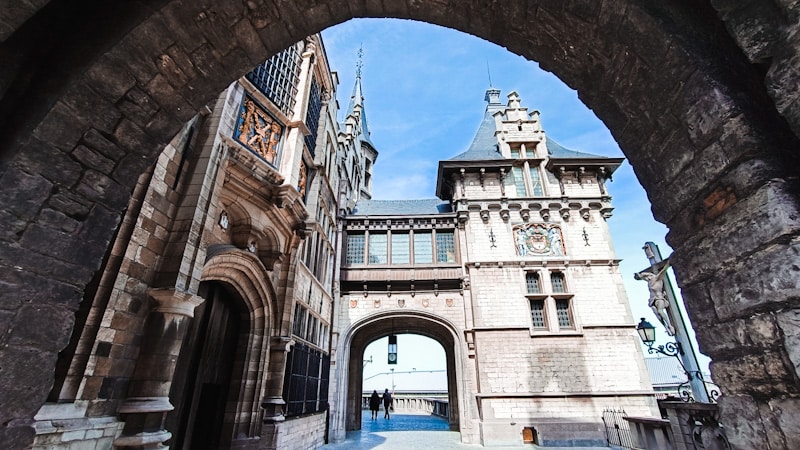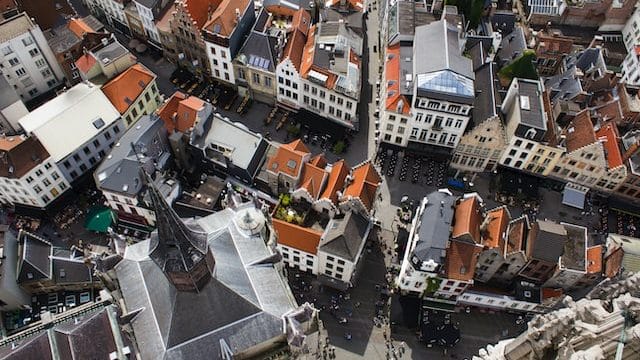 Located in the city's heart, the Historisch Centrum is the Flemish city's historic, cultural and commercial epicentre.
Why is this the best area to stay in Antwerp, Belgium:

Heart of the city
Grote Markt
Lovely architecture
Het Steen Castle
Cathedral of Our Lady Antwerp
Shopping and nightlife streets
Plantin-Moretus Museum
Pedestrianised streets
Ferry services
Best area for sightseeing
Best-rated hotels in the city
Antwerp's Historic City Centre is the perfect place to stay for first-time travelers to Antwerp. Its convenient location in the city's heart and next to the the Scheldt River makes it a great home base for exploring, dining, going out, and finding accommodation.
The whole area is centred around the Grote Markt, a lively market square dating back to the 13th century. It is home to the 16th century City Hall, a World Heritage Site by UNESCO, and many beautiful guild houses. In the middle of the square you can admire Brabo's fountain, which tells the story of the city's foundation myth.
Legend has it that a mythical giant called Antigoon lived near the Scheldt and would charge a toll from those trying to cross. Those who refused would get their hands cut off and thrown into the river. A local hero, Brabo, defeated the giant and threw his hand in the Scheldt. Hence the name Antwerpen from Dutch hand werpen (hand-throwing).
Antwerp's Grote Markt and its surrounding streets are lined with cafés, bars and restaurants with terraces, making it an excellent area for nightlife and food.
Not far, Het Steen fortress, a historical tourist attraction, is home to the city's main visitor's centre and a ferry terminal. Meanwhile, the Cathedral of Our Lady Antwerp is a 14th-century Gothic-style church home to an impressive collection of artwork by the likes of Peter Paul Rubens, Otto van Veen, Jacob de Backer and Marten de Vos.
Other attractions in the area include the Plantin-Moretus Museum, Museum Vleeshuis, Museum De Reede and the beautiful Saint Charles Borromeo Church.
As it couldn't be otherwise, Antwerp's Historisch Centrum is home to some of the best-rated hotels in town. While most of the properties around this historical area can be expensive, some deals can definitely be found, particularly in the low season.
Antwerp's Oude Stad is very pedestrian-friendly, as many of its small medieval streets are completely closed to traffic. To get to other districts (or the Central Train Station), several metro and tram stations can be reached within five minutes or less.
Best Hotels in Antwerp Historisch Centrum
---
2. Meir: Best Location for Shopping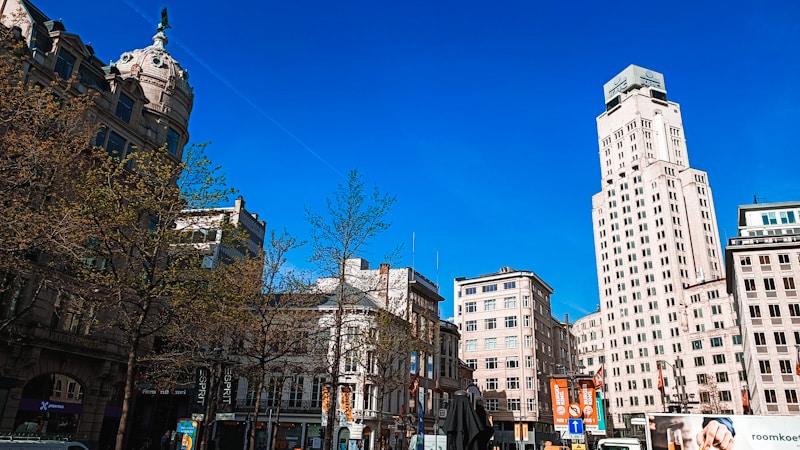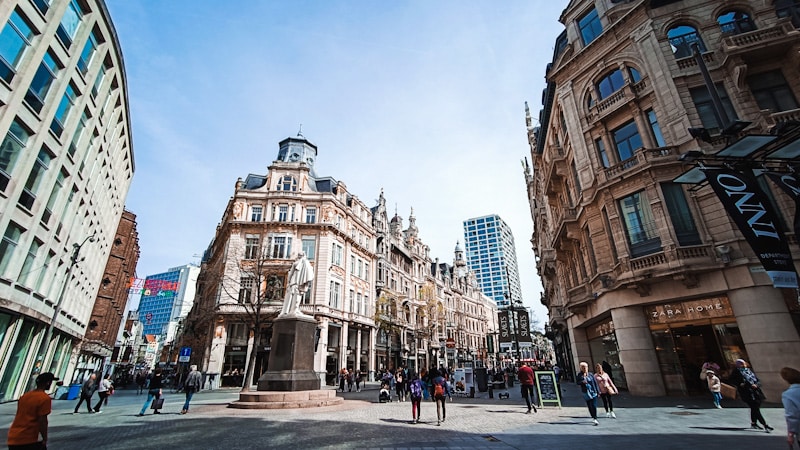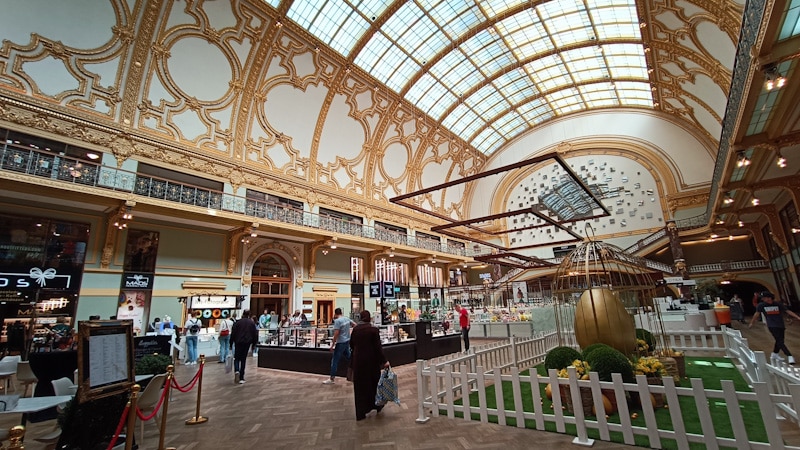 Meir, Antwerp's main shopping street, is also one of the city's liveliest spots and a great area for tourists.
Why is this the best area to stay in Antwerp, Belgium:

Very central location
Walking distance to attractions and Centraal Station
Shopping area
Great hotels
Entertainment & restaurants
Stadsfeestzaal
Great public transport connections
The beautiful Meir Quarter is one of the busiest and liveliest areas of the city. It's known as an excellent shopping destination which features both local stores and global brands.
With a bustling atmosphere and plenty of shops, restaurants and attractions, Meir is one of the best areas to stay in Antwerp.
Here, you can find shopping streets with plenty of opportunities to purchase Belgian chocolate or traditional Flemish lace. The Meir Quarter also boasts some of the best restaurants in the city, from top-rated Italian eateries to local seafood favorites.
Stadsfeestzaal is a unique landmark in the Meir area. Originally built in 1908, it suffered a devastating fire on December 27, 2000, leaving the building in ruins. However, after several years of renovations, the iconic venue is being brought back to its original grandeur. Since then, the building has been transformed into a shopping centre, with dozens of stores and cafés.
The Meir area is a great place to stay as it's close to many attractions and public transport options, making it an ideal base for exploring the rest of Antwerp.
Best Hotels in Meir, Antwerp
---
3. Theaterbuurt: Best Location for Entertainment & Nightlife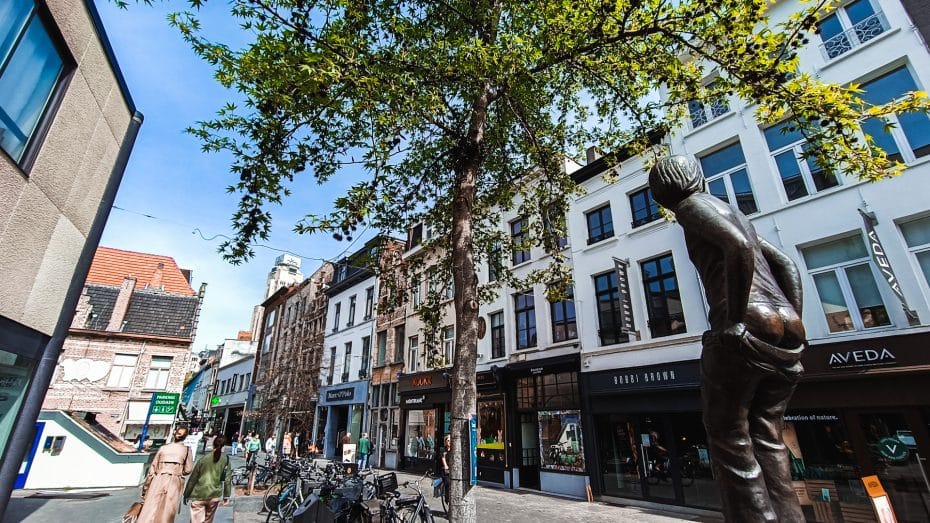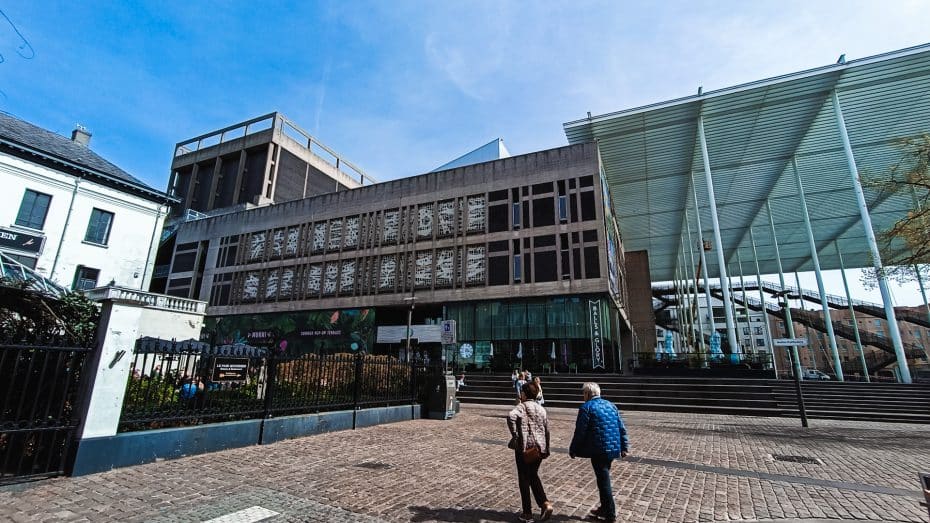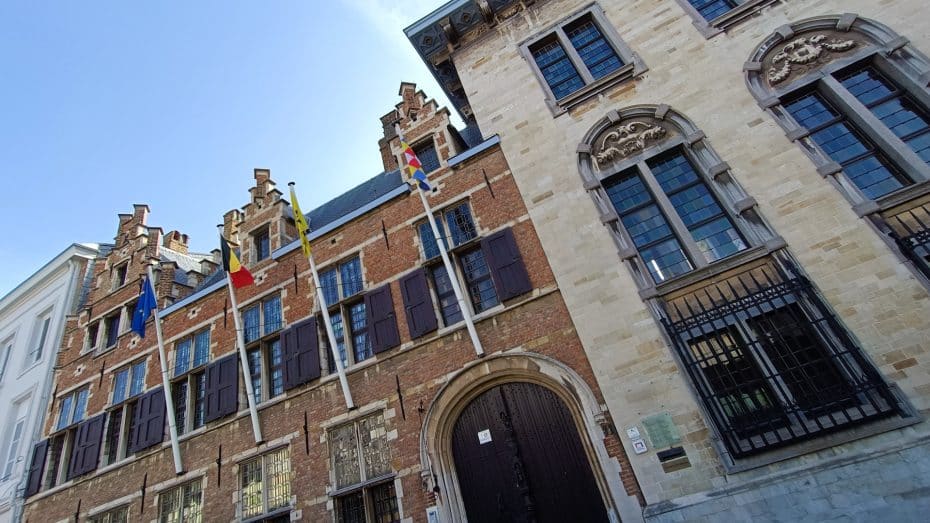 Enjoying a very central location, Theaterbuurt is one of the best areas to stay in Antwerp.
Why is this the best area to stay in Antwerp, Belgium:

Very central location
Walking distance to many attractions and Centraal Station
Ruben's Museum
Best nightlife
Theatres and entertainment venues
Cocktail bars & terraces
The Theaterbuurt (Theatre Quarter) is a great area to stay for anyone wanting to be near the action. This quaint but lively quarter is located south of the Old Town and offers a wealth of restaurants, bars, and, you guessed it, theatres.
Theaterbuurt is home to some of the city's most iconic buildings and attractions, such as the Maagdenhuis Museum, the Plantentuin Botanical Gardens, Museum Mayer van den Bergh, and the House of Rubens.
Located in the district's heart, Theaterplein is surrounded by cultural institutions, including the Stadsschouwburg and Arenberg concert venues and the Bourla, Elckerlyc and Hetpaleis theatres. Moreover, the square also hosts Antwerp's famous Saturday Market.
If it's high-end shopping you're after, Theaterbuurt, particularly around Leopoldstraat, is home to some of Antwerp's most upscale boutiques, including famous names like Louis Vuitton, Chanel and Longchamp.
The best part? Theaterbuurt is also ideally located halfway between Meir shopping street, the Diamond and Fashion districts, and the Old Town, making it a very convenient Antwerp area to stay.
Best Hotels in Theaterbuurt, Antwerp
---
4. Sint-Andries (Fashion District): Best Location for Fashionistas & Foodies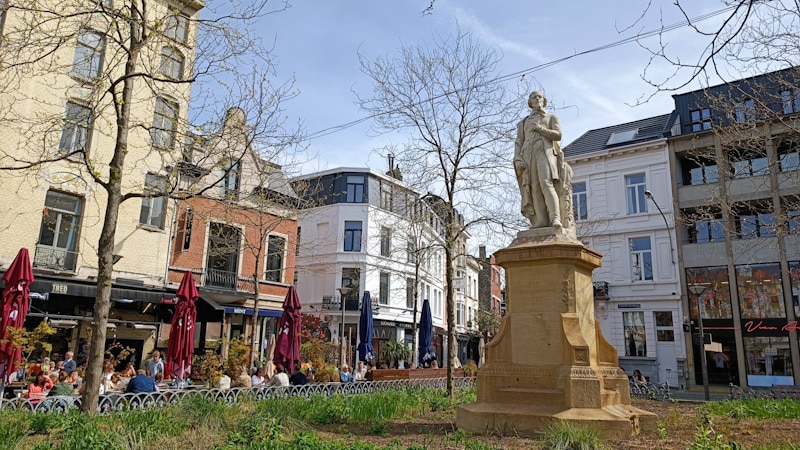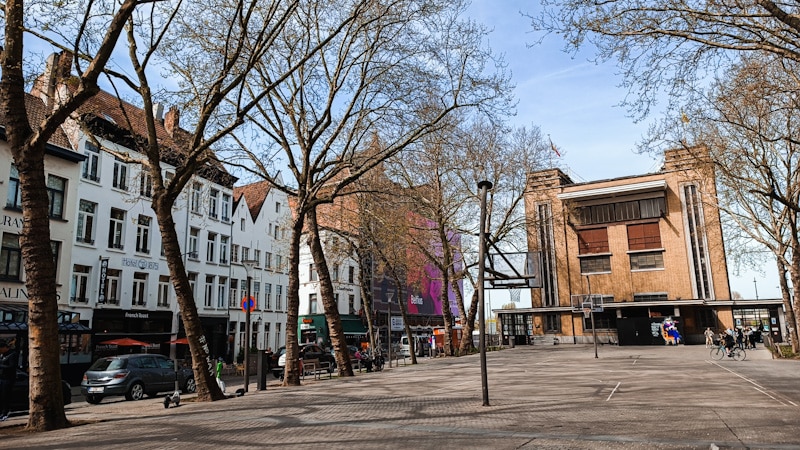 Home to the Fashion Museum and many designer boutiques, Sint-Andries is an upscale shopping destination in Antwerp.
Why is this the best area to stay in Antwerp, Belgium:

Very central location
Walking distance to most attractions
Fashion Museum
Flagship boutiques & local designer shops
Lovely restaurants
Upscale district
Cocktail bars & terraces
Besides its massive port and diamond industry, Antwerp is renowned as a major European fashion capital and has long inspired fashion designers and shopaholics.
In the 1980s, six unknown fashion design students from the Royal Academy of Antwerp made their mark in the fashion world with their ground-breaking designs. This group was later known as the 'Antwerp Six' and helped to catapult Antwerp into the international spotlight. They were celebrated for their bold and innovative designs that pushed the boundaries of fashion. The Antwerp Six consists of Ann Demeulemeester, Walter Van Beirendonck, Dirk Van Saene, Marina Yee, Dirk Bikkembergs and Dries Van Noten. Their work shaped the future of fashion and led to Antwerp becoming a major player in the fashion world.
The Sint-Andries Quarter is regarded as Antwerp's fashion district, and contains clothing stores, a fashion museum and several workshops.
This area is ideal for travellers to stay during their visit to the city. It has a vibrant atmosphere and is conveniently located near many of the major attractions and sights of the city. The narrow cobbled streets lined with boutique stores, quaint cafes and art galleries set the tone for a delightful sightseeing experience. It is easy to get lost in the street art and vibrant culture of Sint-Andries, providing some respite from the hustle and bustle of the city.
Sint-Andries is home to several boutique hotels and self-catering properties.
Best Hotels in Antwerp's Fashion District
---
5. Centraal Station: Best-Connected Area in Antwerp & Best Location for Families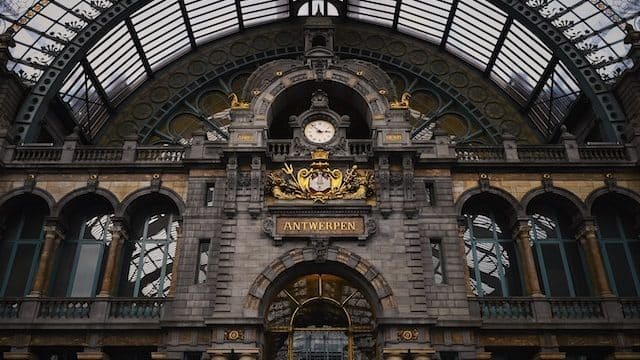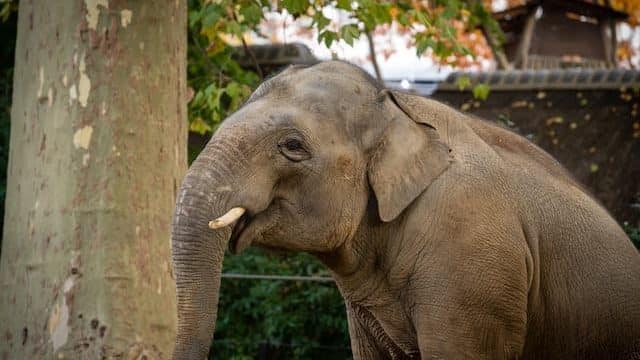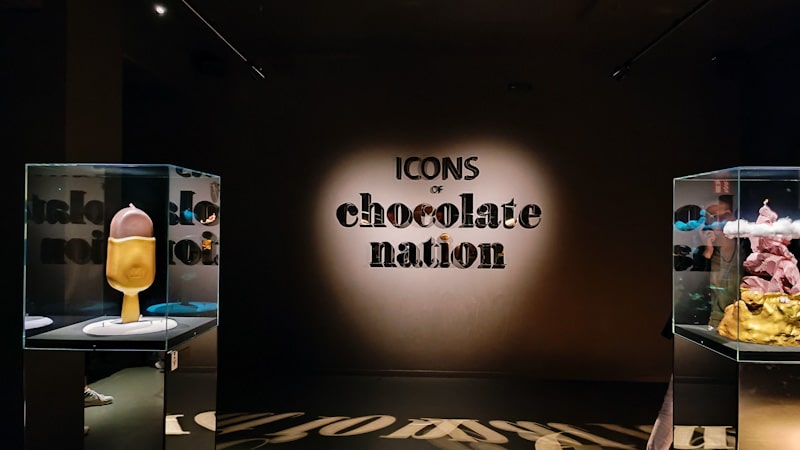 Antwerpen Centraal Station is one of the busiest railway hubs in the country and a very convenient location to stay in Antwerp, Belgium.
Why is this the best area to stay in Antwerp, Belgium:

Very central location
Walking distance to most attractions
Centraal Station
Chocolate Nation
Diamond District & Chinatown
Antwerp Zoo
Best public transport connections
Located in the city centre, Antwerpen Centraal Station is the hub of the region's public transportation system. This train hub connects Antwerp to most cities and towns in Belgium, as well as many places in Holland (including Amsterdam and Rotterdam) and Paris. The station is easily accessed from the Old Town by bus and tram, making it a very convenient place to stay in Antwerp.
Built in 1905, the building is a stunning example of Flemish Art Nouveau architecture; featuring ornately decorated vaulted ceilings and an intricately designed facade, the station has been topping the list of the most beautiful railway stations in the world for years. It is a tourist attraction in its own right.
Right next to the station, the Antwerp Zoo is one of the oldest zoos in Europe, dating back to 1843. It is home to over 7,000 animals from all over the world, including polar bears, giraffes, tigers, and gibbons. The zoo is renowned for its conservation efforts, and it has its research and education facilities.
Across the square lies Chocolate Nation. Considered the largest museum dedicated to Belgian chocolate, the interactive attractions offers a journey through the history of chocolate. Visitors can learn about the production of chocolate and its various uses and sample different types of Belgian chocolates.
Thanks to attractions such as Chocolate Nation and the Zoo, the Antwerp Centraal Station area is the best location for families travelling with children.
Best Hotels near Antwerp Central Station
---
6. Het Eilandje Docklands: Best Location for Long Stays in Antwerp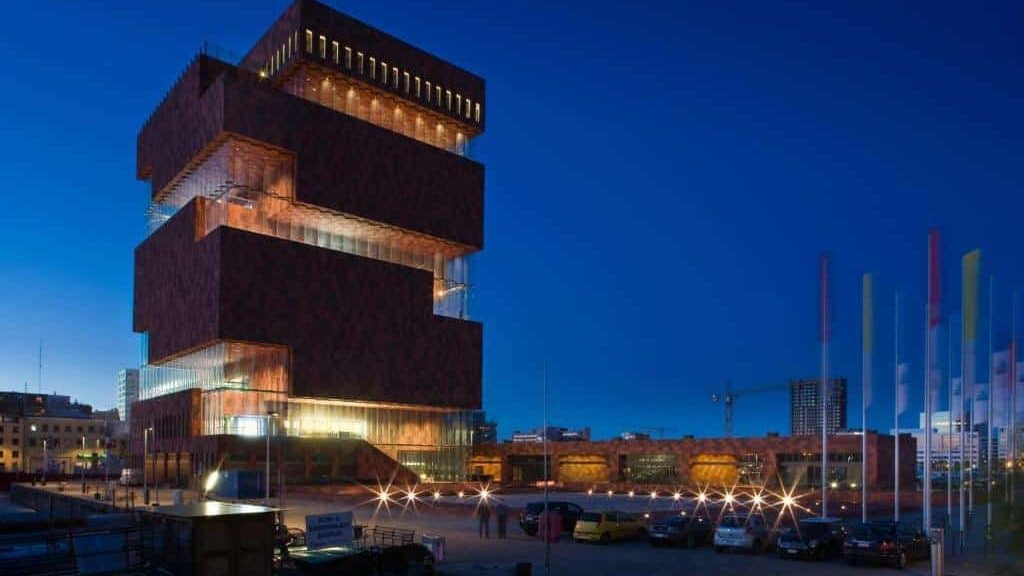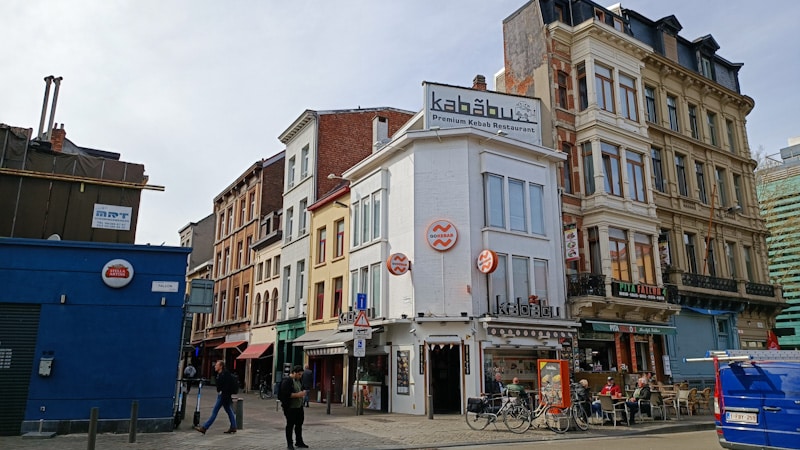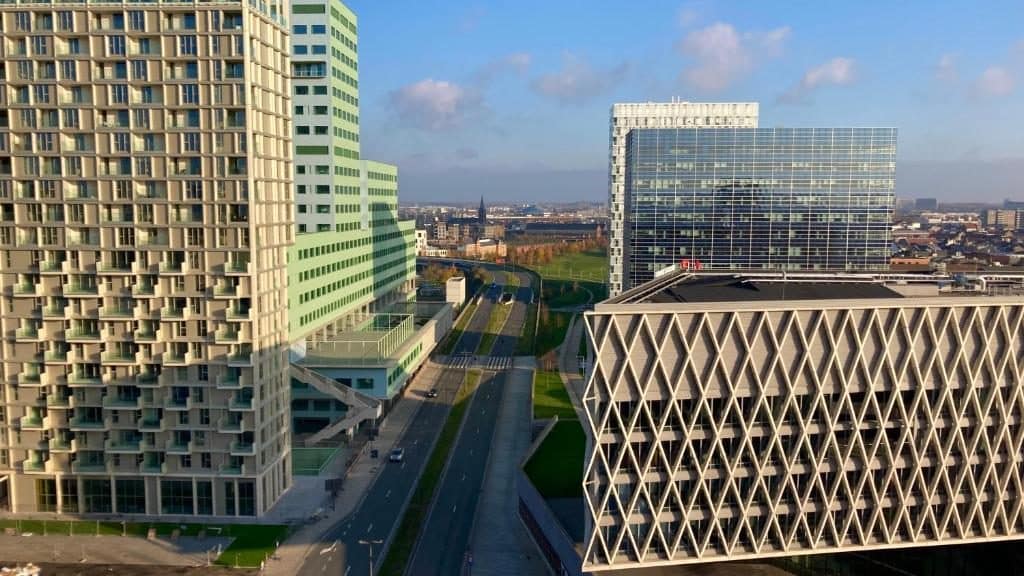 Located north of the city centre, the Eilandje district mixes striking modern architecture and old harbour charm.
Why is this the best area to stay in Antwerp, Belgium:

Fairly central
Antwerp's bohemian quarter
MAS Museum
Red Star Line Museum
Budget accommodation
New business district
Lots of self-catering accommodation
Best area for long stays
Located on the banks of the Scheldt River, Het Eilandje is considered one of the city's most desirable areas to stay in.
This area has a distinct maritime tradition that sets it apart from much of the rest of the city. Home to the city's port, the district has gone through a transformation in the past few decades to see it become one of the city's most modern neighbourhoods.
Het Eilandje is located in the northwest corner of Antwerp and is known for its vibrant atmosphere, breathtaking views of the river, and many attractions. Among the must-see sites in Het Eilandje are the MAS Museum and the Red Star Line Museum.
Besides its maritime and cultural landmarks, Eilandje has become one the city's business hubs, with several modern office and residential highrises built along its docks and canals, particularly around Londenstraat.
While this area is slightly less central than the ones mentioned above, it is still reachable on foot from the city centre in just 20 to 30 minutes. It is also well-connected to the rest of the city by Tram line 24.
When it comes to accommodation, Het Eilandje has a few budget and mid-range hotels to choose from, as well as dozens of self-catering accommodations and serviced apartments.
Best Hotels in Het Eilandje, Antwerp
---
Read this post in other languages:
|ES| Dónde dormir en Amberes: Mejores zonas y hoteles.