Rome, the Eternal City, is famous for its history, awe-inspiring architecture, and delicious food. But choosing the perfect base can be challenging with so many different neighborhoods in Rome. That's why we came out with this guide featuring our picks for the best five neighborhoods in Rome for tourists. From quaint cobblestoned streets to bustling local markets, these areas blend culture and mouthwatering cuisine perfectly.
The 5 Best Neighborhoods in Rome for Tourists
1. Trastevere
Trastevere is southwest of Rome's city center. Its position extends across the River Tiber, between Vatican City to the north and Janiculum Hill to the south.
Trastevere's attractions include Santa Maria in Trastevere, which dates back to 340. As such, this temple is one of the oldest churches in Rome. And, as you may imagine, that title is challenging to get.
The Orto Botanico is also in Trastevere. The University of Rome takes care of this botanical garden and has many plant species.
There are several options to go from Trastevere to some of Rome's famous attractions. Tram line number 8 connects Trastevere to Piazza Venezia, while bus H takes you from Trastevere to the Roma Termini railway station. Moreover, Pedestrian bridges such as Ponte Sisto and Ponte Garibaldi will allow you to reach popular sites like Piazza Navona, Campo de' Fiori, and Pantheon on foot.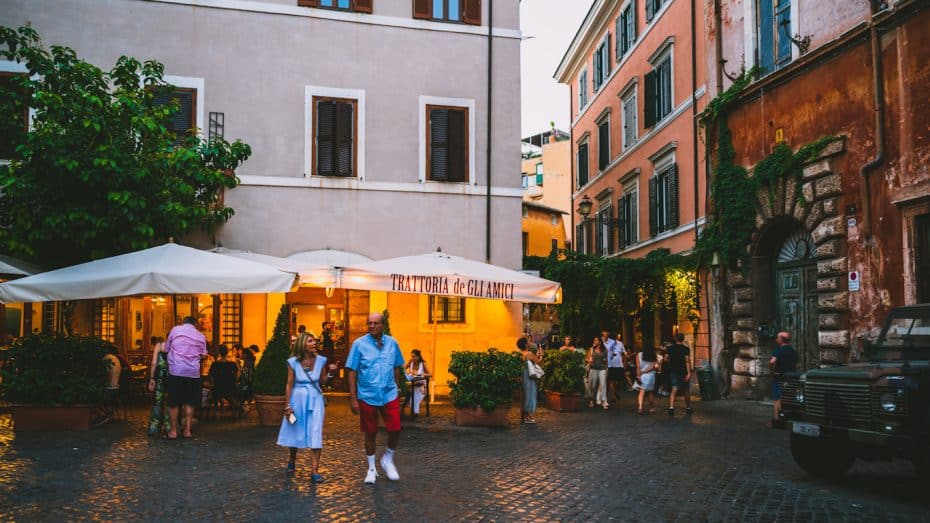 Where to Eat in Trastevere, Rome
Yet, Trastevere stands out as one of the best neighborhoods for tourists in Rome because of its incredible gastronomic offer. The cobblestone streets of Trastevere host some of the top restaurants in Rome. Hence, this neighborhood is popular among the locals since there are fewer tourist trap places.
So, keeping its reputation in mind, it can be challenging to choose where to eat in this neighborhood. That said, Antica Pesa and Seu Pizza Illuminati are among the best places to eat in Trastevere. These places are also among the best in Rome.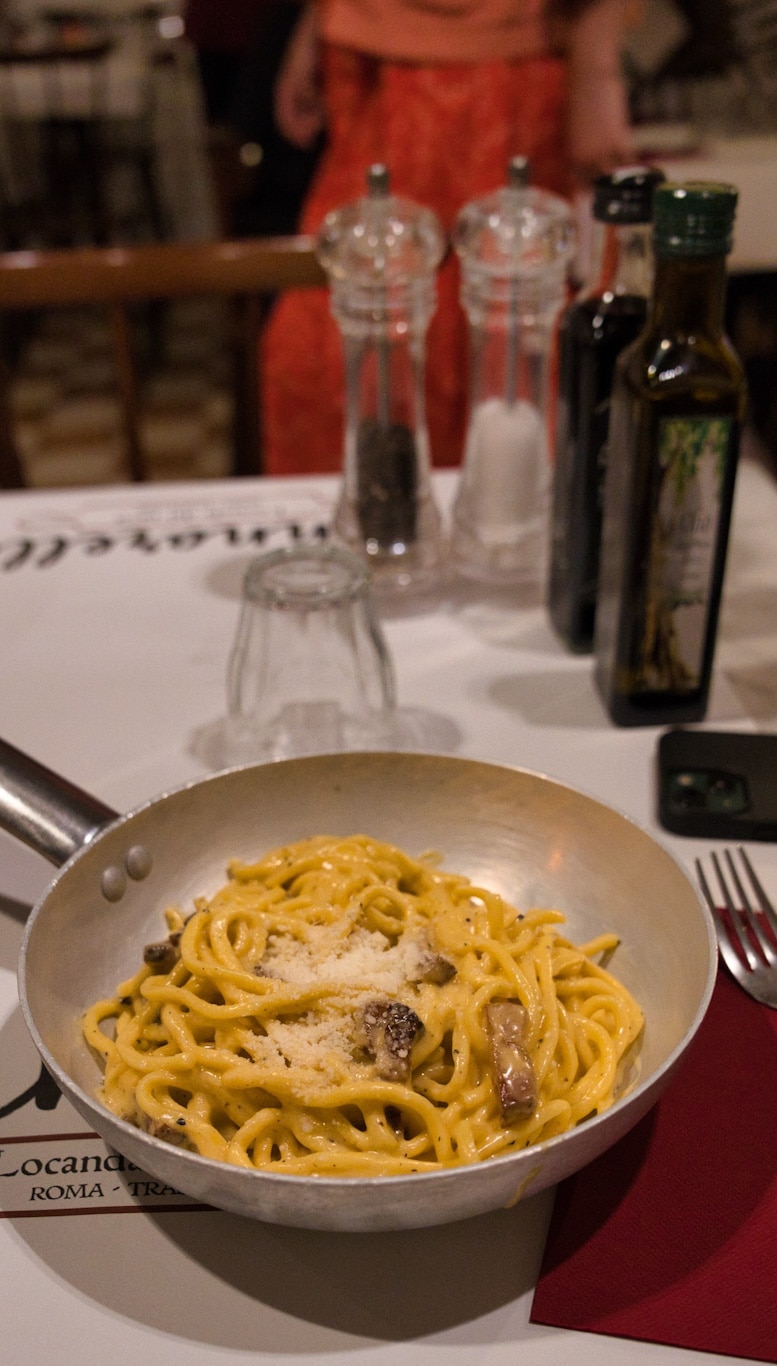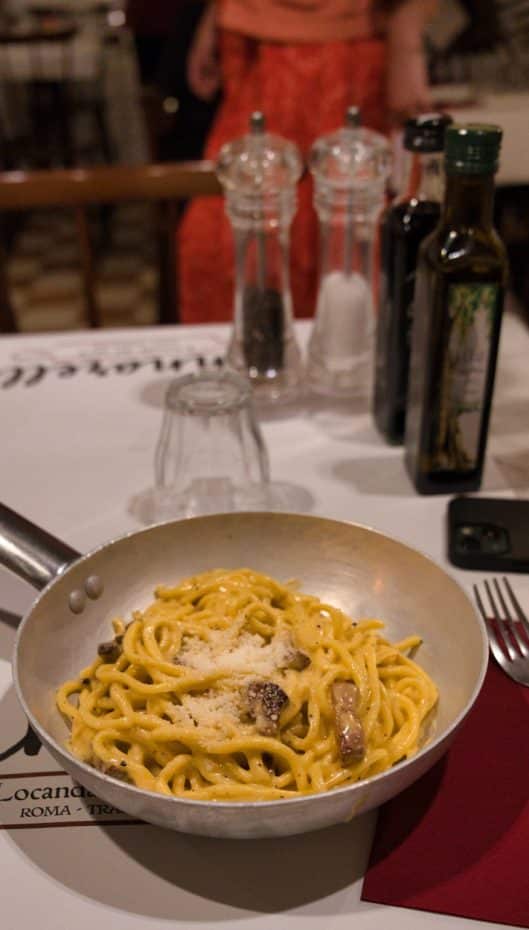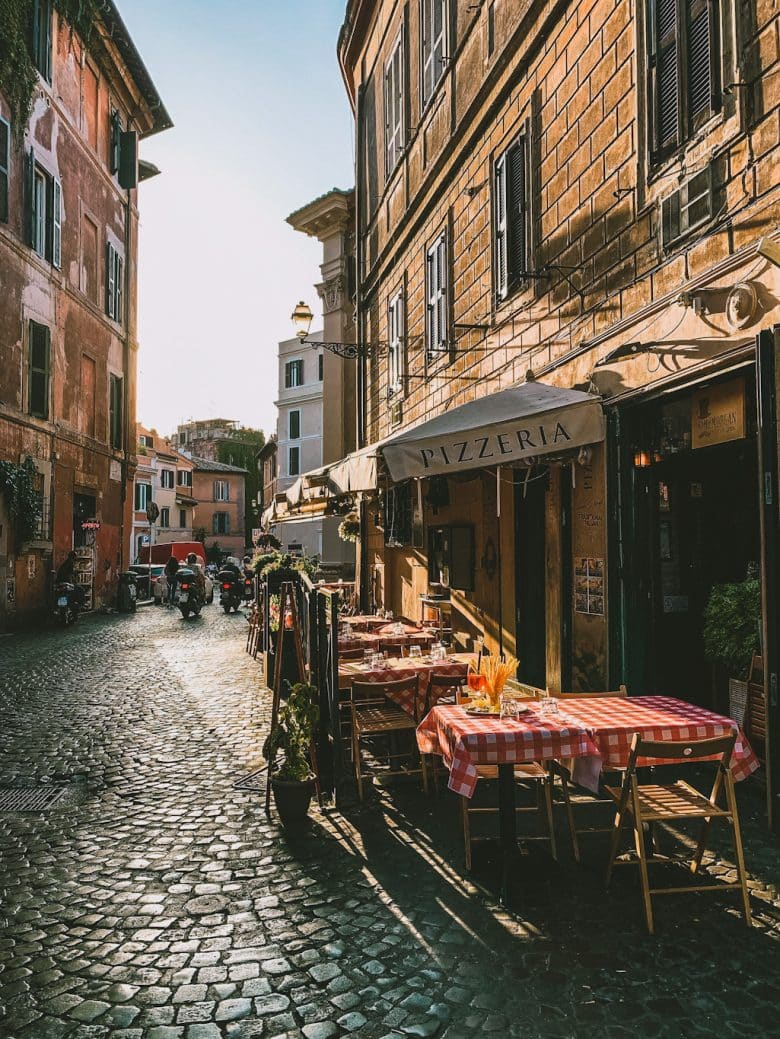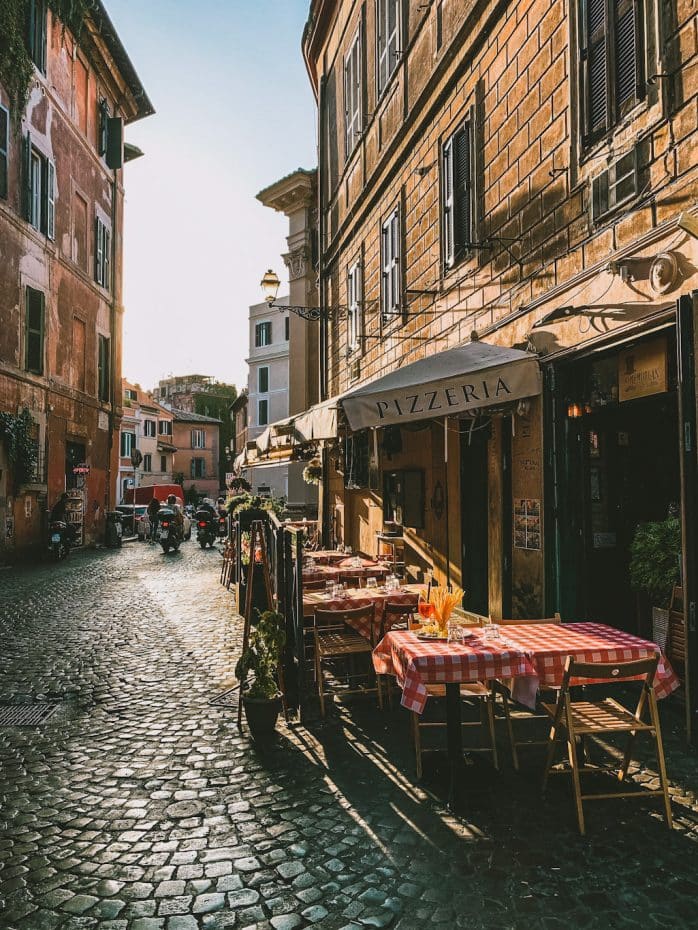 Antica Pesa, located at Via Garibaldi 18, has a history dating back to 1922. It specializes in traditional Roman cuisine, with recommendations such as cacio e pepe pasta and saltimbocca.
Seu Pizza Illuminati, at Via Angelo Bargoni 10-18, is a contemporary pizzeria that opened in 2016. The restaurant is famous for its creative pizzas like the Gamberita, a pizza topped with prawns marinated in vermouth and zesty citrus.
Best Hotels in Trastevere, Rome
---
---
2. Monti
Monti is in the central part of Rome, Italy. This neighborhood lies between Via Nazionale and Via Cavour and stands out for its cultural heritage.
The Colosseum, one of Rome's most iconic landmarks, is on the southern edge of Monti. Built in 70-80 AD, it is a testament to Roman engineering and architecture. Towards the east of Monti lies the Basilica of Santa Maria Maggiore, a significant papal basilica dating back to 431 AD. The basilica is considered a UNESCO World Heritage Site.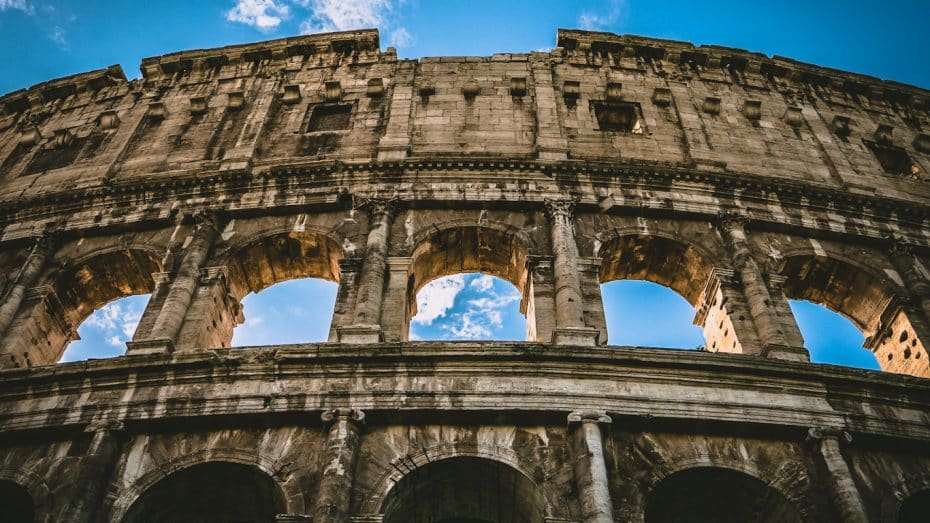 Monti is well-connected to other areas in Rome. The Rome Metro line B runs through the neighborhood, with stops at Cavour and Colosseo stations. Additionally, multiple bus routes serve Monti.
Monti has an artsy Bohemian atmosphere mixed with an authentic Roman charm. The neighborhood features narrow cobblestone streets with boutiques selling handmade crafts, vintage clothing, and antique shops. Likewise, Monti also houses art galleries with works from local artists. Therefore, this is one of the best neighborhoods in Rome for tourists interested in art.
Where to Eat in Monti, Rome
Like Trastevere, Monti's restaurants and bars serve high-quality dishes and drinks.
Ai Tre Scalini is a wine bar founded in 1895 at Via Panisperna 251. This bar has a great selection of Italian wines and cheese. The tagliere di salumi e formaggi, a local platter of cold cuts and cheese, is a must from their menu. You can also have a glass of red wine from their extensive list with the platter.
Osteria 1883 is at Via Giovanni Lanza 161 and has served regional cuisine since 1900. This osteria specializes in Roman dishes such as pasta carbonara and saltimbocca alla Romana but also offers seasonal specials. For dessert, their panna cotta infused with lemon zest is highly praised.
La Casetta is at Via della Madonna dei Monti, 62, and dates back to 1926. It is an Italian restaurant famous for its homemade gnocchi with gorgonzola sauce and house-special pizzas named after Roman emperors.
Best Hotels in Monti, Rome
---
3. Prati
Prati is in the northwestern part of Rome. It was officially established in 1921 and is bordered by the Tiber River to the south and east, Monte Mario to the north, and Vatican City to the west. Prati sticks out for its wide streets and elegant buildings.
Attractions in the area include Castel Sant'Angelo, a fortress built between 135 and 139 AD by Emperor Hadrian. Another attraction is Piazza Cavour, an important square that features Palazzo di Giustizia, the courthouse constructed from 1888 to 1910. Piazza del Risorgimento, situated near Vatican City, hosts a handful of cafes and shops.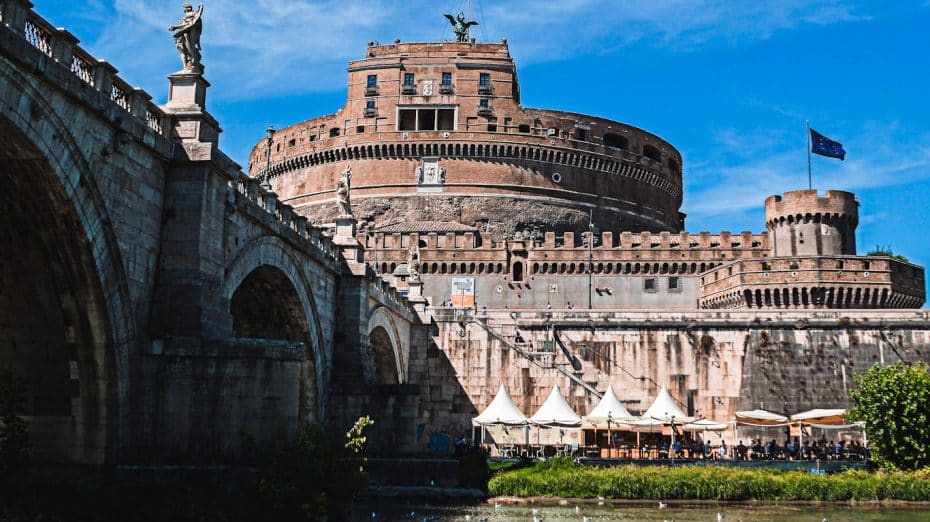 Prati has multiple connections to other areas of Rome. Rome Metro Line A connects this neighborhood with two main stations: Lepanto and Ottaviano-San Pietro-Musei Vaticani. Additionally, numerous bus lines operate within Prati.
Prati's significant contribution to Rome's cultural landscape is its art galleries and antique shops concentrated on Via Cola di Rienzo. These galleries include Galleria Domus Romane, which showcases ancient Roman artifacts, and Chiostro del Bramante, an art center with exhibitions focused on Renaissance architecture.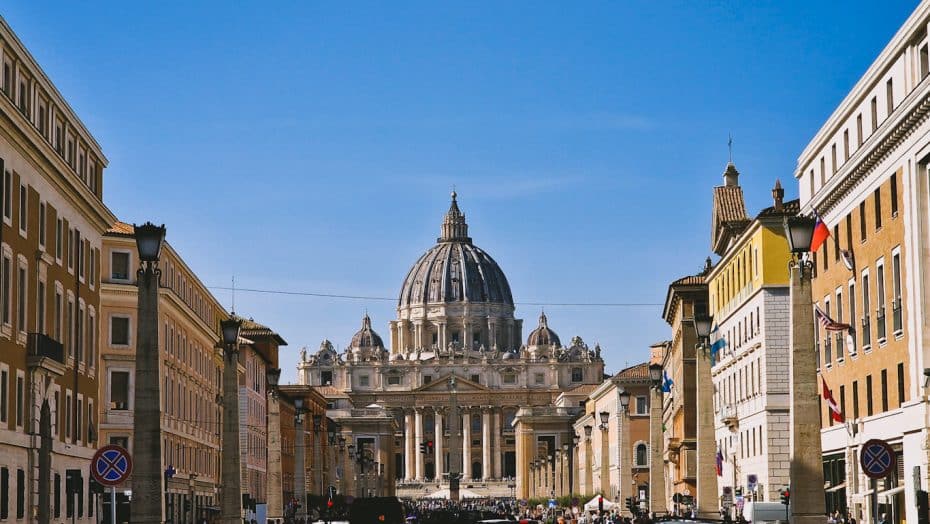 Where to Eat in Prati, Rome
There are two notable restaurants in the area where tourists can find high-quality food.
Osteria dell'Angel, in Via G. Bettolo, 24, is a traditional Italian restaurant operating since 1979. Specializing in authentic Roman cuisine, this eatery offers a variety of seafood dishes featuring fresh ingredients. One popular option is their calamari alla griglia (grilled squid), served with crispy vegetables and a zesty lemon sauce.
Al Ceppo, on Via Panama, 2, is another well-regarded restaurant in Prati that dates back to the 1960s. Run by two sisters, this eatery consistently delivers mouth-watering dishes showcasing a more contemporary take on Italian cuisine. The menu includes fettuccine ai funghi porcini (pasta with porcini mushrooms) and sformatino di zucca e ricotta (pumpkin and ricotta flan).
Best Hotels in Prati, Rome
---
4. Testaccio
Testaccio is south of Rome's historical center and near the Tiber River's eastern bank.
The area is known for its industrial past. In Ancient Rome, Testaccio was a trade and transportation hub for goods arriving at the port of Ripa Grande.
Historically significant sites within Testaccio include the Protestant Cemetery, which opened around 1738, and the Pyramid of Cestius, a 37-meter-high pyramid built about 18–12 BC. Another standout is Mattatoio di Roma, the former slaughterhouse complex that now houses the Macro Museum of Contemporary Art. This art complex is a must-see in Rome for tourists who want to see a more alternative face of the Italian capital.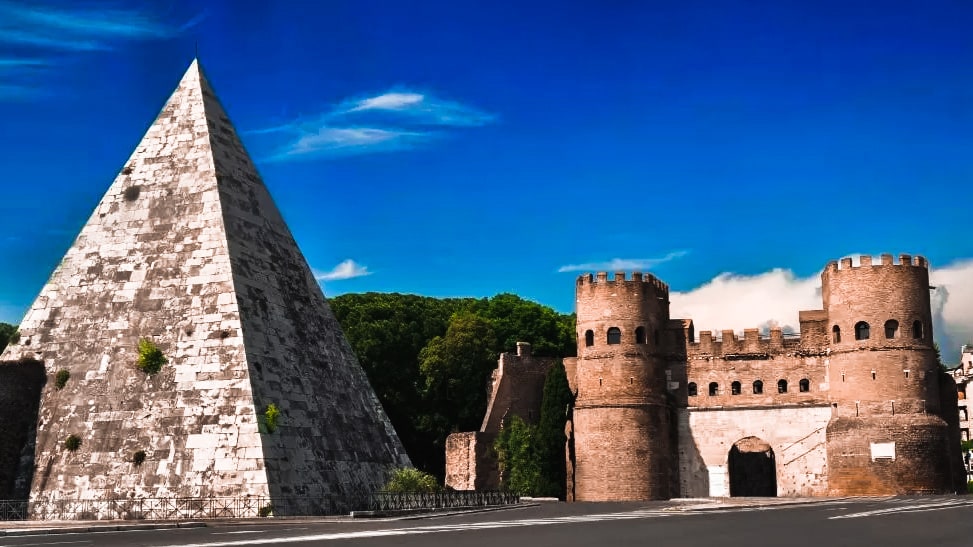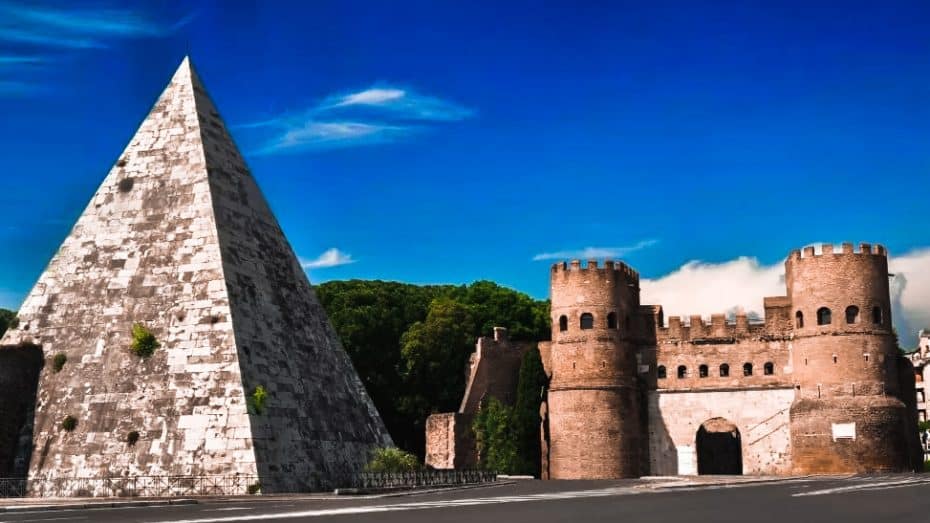 Testaccio connects to other parts of Rome via several bus lines and Metro Line B. The Piramide Station in particular has both Metro Line B and regional trains.
Where to Eat in Testaccio, Rome
The first restaurant to consider in the areaa is Trattoria Da Oio a Casa Mia, located on Via Galvani. This traditional Italian eatery, founded in 1923, offers distinctive Italian dishes such as Coda alla Vaccinara (oxtail stew), Tortino di Broccoli (broccoli flan), and Tiramisú.
Birra+ is another excellent choice to eat (and drink) in Testaccio. Located on Via Amerigo Vespucci, this modern gastropub focuses on pairing artisanal Italian beer and gourmet burgers made from locally sourced ingredients. Birra+'s specialties include the B+ Burger, made from high-quality beef served with truffle mayonnaise.
Best Hotels in Testaccio, Rome
---
5. Campo de' Fiori
Campo de' Fiori is among the most popular squares in Rome. This square is between the Tiber River and Corso Vittorio Emanuele II to the west and south, respectively. The Piazza Navona is situated to the east, and the Ponte Sisto is to the north.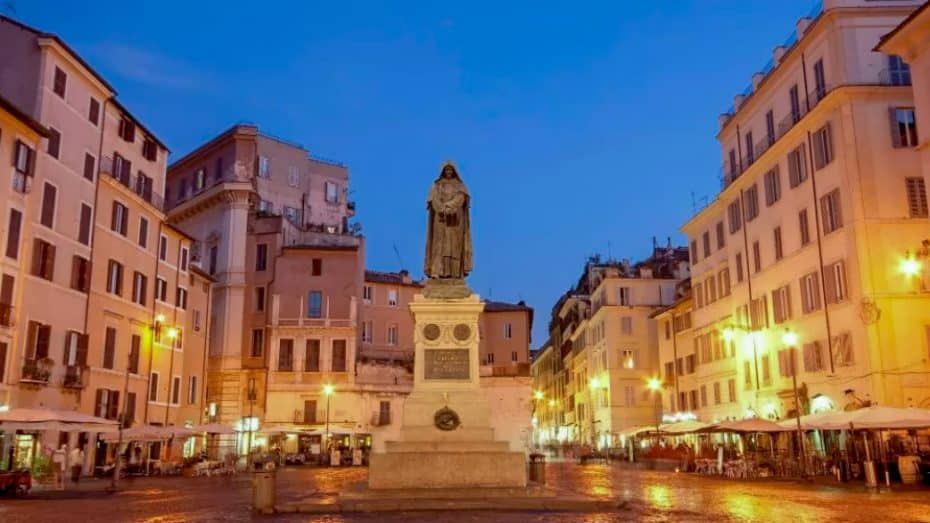 The area connects with other top neighborhoods in Rome for tourists via buses and trams. A notable transportation hub near Campo de' Fiori is Largo di Torre Argentina.
Campo de' Fiori houses several attractions. One is the daily market held in the square since 1869, where you can get fresh produce and flowers. Another significant attraction is the statue of Giordano Bruno, a philosopher burned at the stake by the Roman Catholic Church for heresy in 1600.
Moreover, some architectural highlights include the Palazzo della Cancelleria, built during the late 15th century by Cardinal Raffaele Riario, and Arco degli Acetari, an archway leading to one of Rome's remaining medieval courtyards from the 13th century.
This is one of the best areas in Rome for tourists because it shows a more authentic side of the city.
Where to Eat in Campo de' Fiori, Rome
Roscioli, located near Via dei Giubbonari, is among this neighborhood's best places to eat. Established in 1972, this family-run bakery and pizzeria sells delicious pizza al taglio (pizza by the slice) made with high-quality ingredients. Additionally, the bakery offers an extensive selection of artisanal breads and pastries.
Best Hotels in Campo de' Fiori, Rome
---
Rome for Tourists: An Overview
Rome, the capital city of Italy, is a popular tourist destination with tons of attractions that hold historical importance.
As a European capital, visiting Rome can be expensive. The average price for a daily meal ranges from 25 to 50 euros per person, while entrance fees for major attractions like the Colosseum and the Vatican Museums cost around 16-30 euros per adult.
Regarding public transportation, bus and metro tickets cost 1.50 euros for a single ride or 7 euros for a daily pass. Taxis are available but can be costly and less efficient due to traffic.
The climate in Rome varies throughout the year, with hot summers averaging around 28-32ºC (82-89ºF) from June to August and mild winters between 7 and 14ºC (44-57ºF) from December to February. Also, rain is common in the autumn (fall) and winter.
As a tourist hotspot, Rome welcomes big crowds throughout the year. However, peak season runs from April to October, when visitors significantly increase. So, you should try an off-peak season to avoid long queues in museums and sites.