Italy is a country in Southern Europe known for its rich history, beautiful art, and delicious cuisine. The country has many famous cities, such as Rome, Pisa, and Florence. However, there are also some exclusive destinations away from the reach of mass tourism.
In a previous article, we discussed some Italian budget-friendly destinations. This time, we will explore some of the most exclusive destinations to visit in Italy, providing a more luxurious and exceptional travel experience to those who seek premium accommodations, fine dining, and tailor-made experiences.
---
The Most Exclusive Destinations to Visit in Italy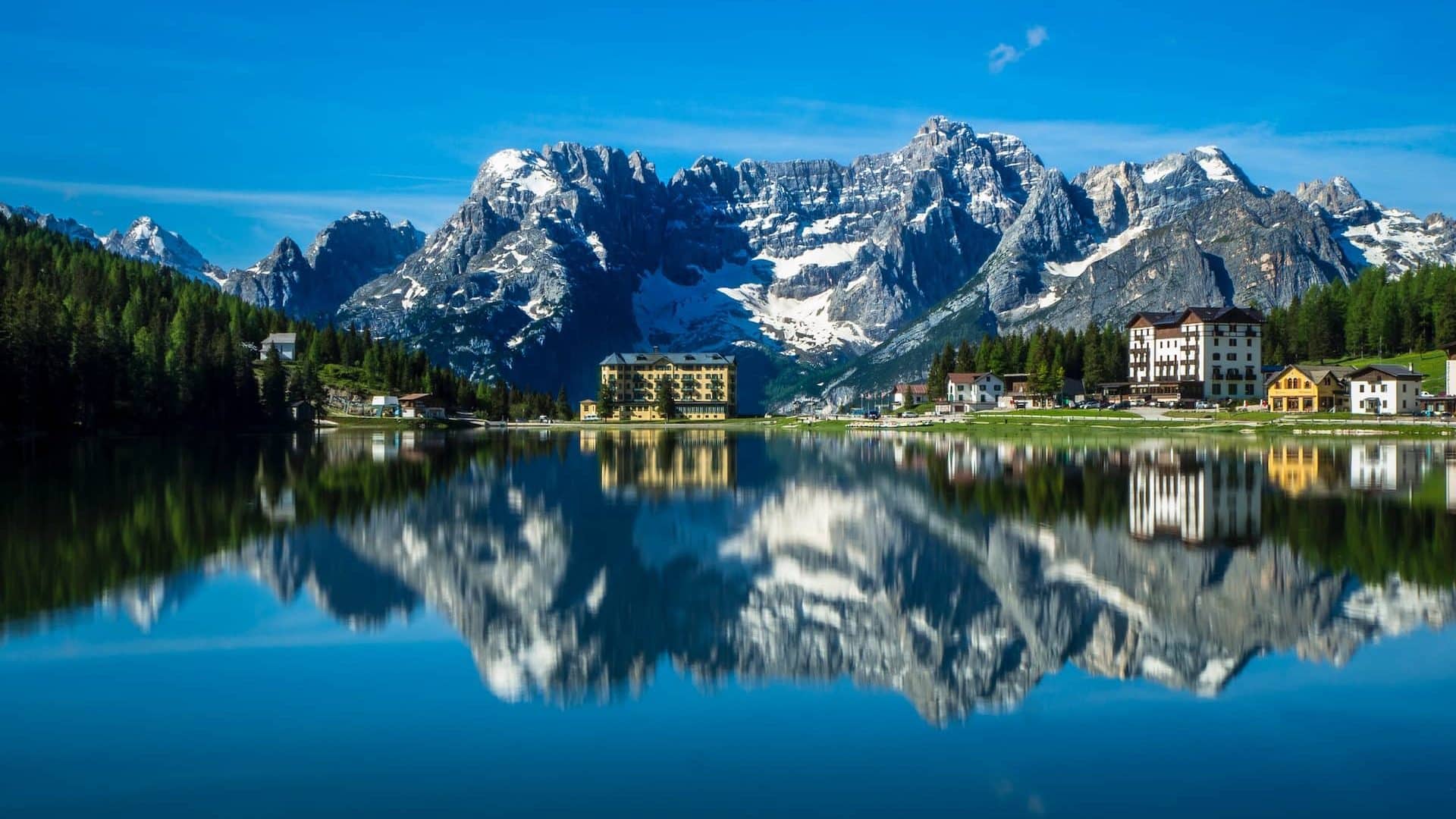 Prominent locations such as Lake Como, the Amalfi Coast, and Portofino offer some of the most picturesque views and opulent travel opportunities found only in Italy's most prestigious destinations.
1. The Amalfi Coast: A Mediterranean Jewel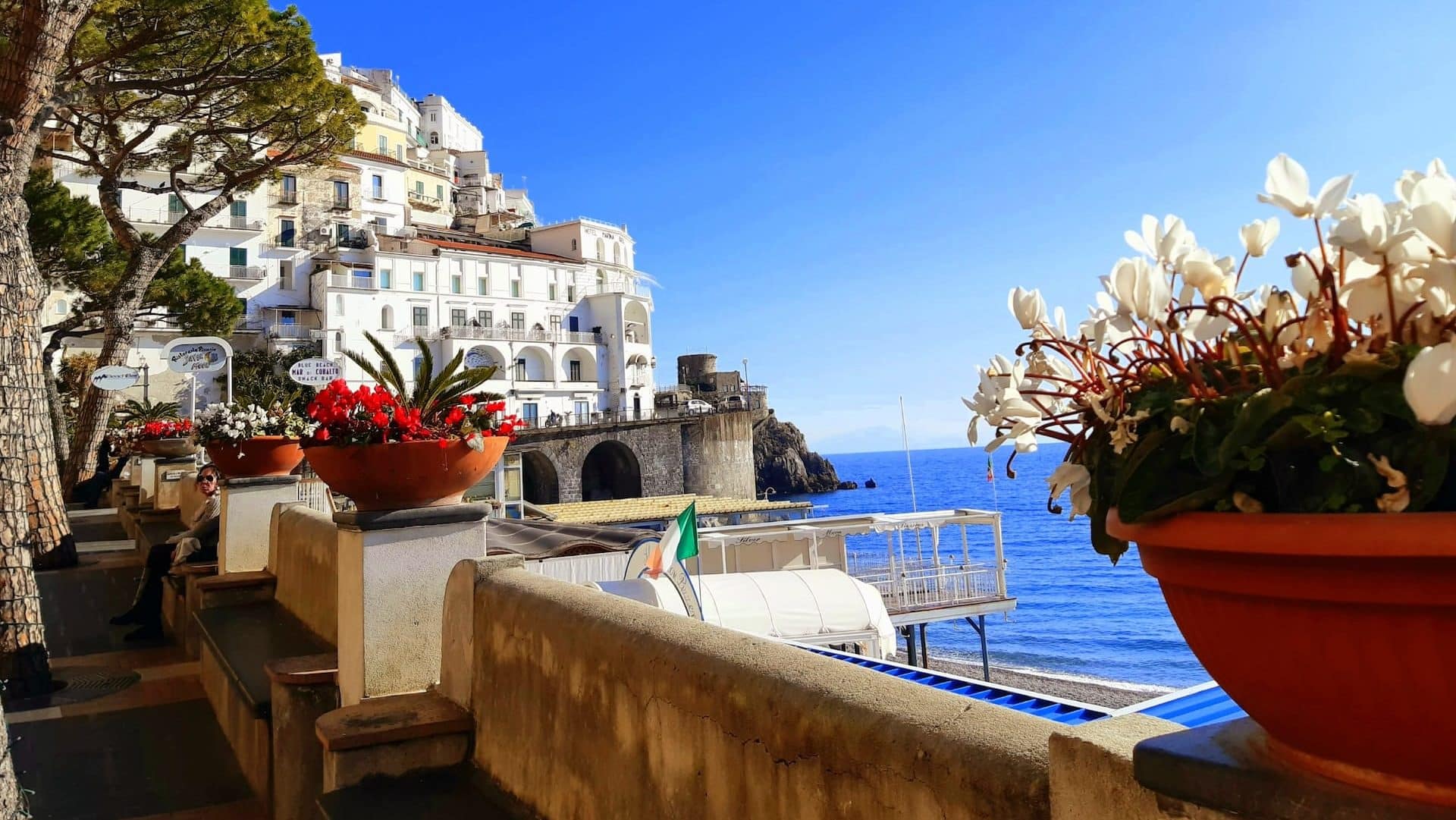 The Amalfi Coast is a true gem nestled in the southern region of Italy. With its picturesque towns, stunning cliffs, and crystal-clear waters, it is no wonder that the Amalfi Coast is considered one of the best destinations to visit in Italy. The colorful houses perched on the hillside create a charming and romantic ambiance that enchants visitors.
Each stop along the Amalfi, from the beautiful town of Positano to the historical city of Amalfi, offers its unique charm and beauty. Whether relaxing on the golden sandy beaches, exploring hidden caves, or indulging in delicious local cuisine, a trip to the Amalfi Coast is an unforgettable experience.
With numerous high-end activities to indulge in and several prominent 5-star hotels, this coastal jewel of Italy will surely satisfy even the most discerning traveler.
One of the factors contributing to the Amalfi Coast's reputation as a premium destination is its array of exclusive activities. Chartering a private yacht or a helicopter tour are two popular options among discerning travelers. The coast is known for its exquisite cuisine and fine dining establishments, with many restaurants boasting Michelin stars.
Getting there: To get to the Amalfi Coast, you must first fly into Naples International Airport. Once you arrive in Naples, there are several options. You can rent a car and make the scenic drive yourself. Alternatively, you can take local transportation like trains, buses, or ferries to your desired destination on the Amalfi Coast. Another option is booking a private transfer from the airport directly to your accommodation. Travel times vary depending on your chosen mode of transportation and final destination, but expect a journey of approximately two to three hours.
Best Luxury Hotels on the Amalfi Coast
---
2. Portofino: Italian Riviera's Luxury Harbor
Portofino, located on the Italian Riviera, is a harbor town known for its luxurious charm. This exclusive destination has long been a playground for the rich and famous, attracting celebrities and jet-setters from around the globe. Portofino's colorful buildings lining the harbor offer a stunning backdrop for a relaxing getaway.
Portofino offers many activities for those seeking upscale entertainment. The crystal-clear waters of the Italian Riviera are ideal for yachting and sailing experiences. Visitors can rent private boats or join luxury yacht charters for an extravagant day at sea. Water sports, such as scuba diving and snorkeling, are also available for those who wish to explore the beautiful undersea life around Portofino.
In addition to water-based activities, tourists can explore the charming village by foot or bicycle. Elegant boutique shops line the narrow streets, offering luxury fashion, jewelry, and art pieces from both local and international designers. High-end dining options also abound in Portofino, with Michelin-starred restaurants serving exquisite Italian and Mediterranean cuisine. Some notable eateries include Ristorante Puny and La Terrazza, both offering delicious dishes and idyllic views of the harbor.
Nature lovers can enjoy Portofino's lush landscapes by visiting the nearby Regional Natural Park of Portofino. The park offers well-maintained hiking trails through diverse flora with breathtaking vistas of the Mediterranean Sea at various points along the routes. Guided tours are available for a more cultured and exclusive experience, where visitors can learn about the area's history and wildlife.
How to get to Portofino: To get to Portofino, you have several options. If traveling by air, the nearest airport is Genoa Cristoforo Colombo Airport. Upon arrival, you can rent a car or a private transfer. You may also travel by boat from Santa Margherita Ligure or Rapallo; both towns offer regular ferry services that will take you directly to Portofino's charming harbor.
Best Luxury Hotels in Portofino
---
3. Lake Como: Serenity and Glamour Combined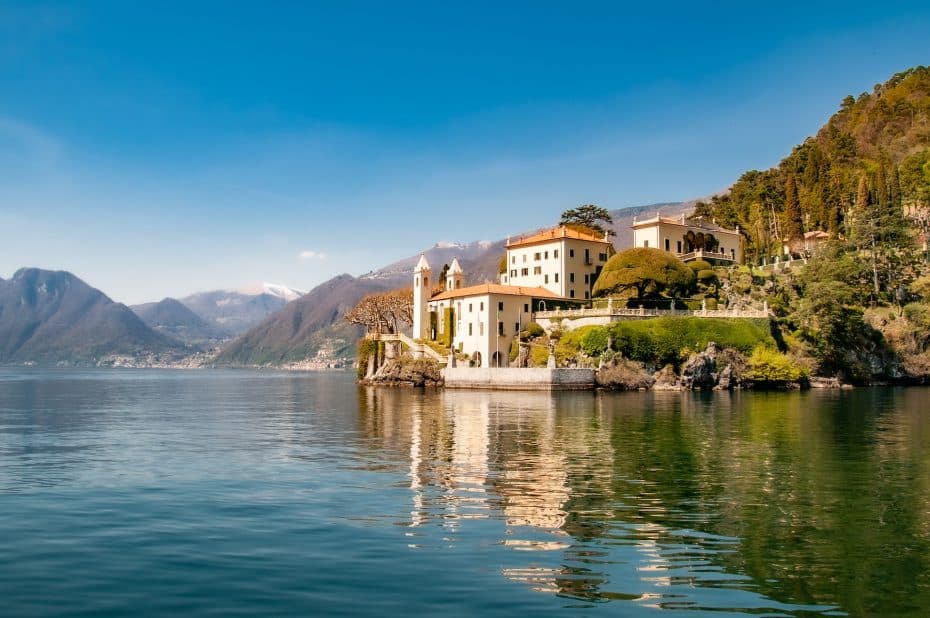 Nestled in the Lombardy region, Lake Como is often called the playground of the rich and famous. Surrounded by majestic mountains and dotted with elegant villas, Lake Como exudes a sense of serenity and glamour. The dazzling blue waters of the lake are complemented by lush gardens and picturesque villages that line the shores. Take a leisurely boat ride to explore the enchanting towns of Bellagio, Varenna, and Menaggio, or relax in one of the many luxurious resorts that offer panoramic views of the lake.
Lake Como's exquisite villas and high-end accommodation options set it apart as a luxurious destination. The lake's shoreline is dotted with elegant and opulent villas and mansions, many of which have been converted into luxurious hotels or private residences. These villas boast grand architecture, lush gardens, and breathtaking lake views, exuding sophistication and indulgence.
Visitors to Lake Como can partake in various high-end activities that further enhance the luxurious experience. Sailing on the lake's serene waters is popular among those seeking a peaceful retreat. Luxury yacht charters are also available, allowing the opportunity to explore the lake leisurely while enjoying the utmost comfort and privacy. For those seeking adventure, helicopter tours offer a unique perspective of the lake and its environs.
Lake Como is also renowned for its fine dining scene, with many upscale restaurants showcasing the best Italian cuisine. Guests can indulge in delectable dishes prepared with locally sourced ingredients while enjoying sweeping lake views. The region is known for its freshwater fish and freshly caught lake prawns.
In addition to its luxurious offerings, Lake Como holds cultural significance and historic charm. The area is dotted with charming towns and villages, each unique. Bellagio, often called the "Pearl of the Lake," is renowned for its cobbled streets, elegant promenades, and beautiful gardens.
Getting there: You have several options depending on your starting location and preferred mode of transportation. If you are traveling by air, the nearest major airport is Milan Malpensa Airport. From there, you can rent a car, take a or transfer, or use public transportation. There are trains with frequent connections from Milan Central Station to Como. Once there, you can explore the surrounding towns and villages by ferry or bus. Alternatively, you can rent a car and enjoy the scenic routes along the lake's shores if you prefer driving.
Best Luxury Hotels on Lago di Como
---
4. Capri: The Island of Dreams and La Dolce Vita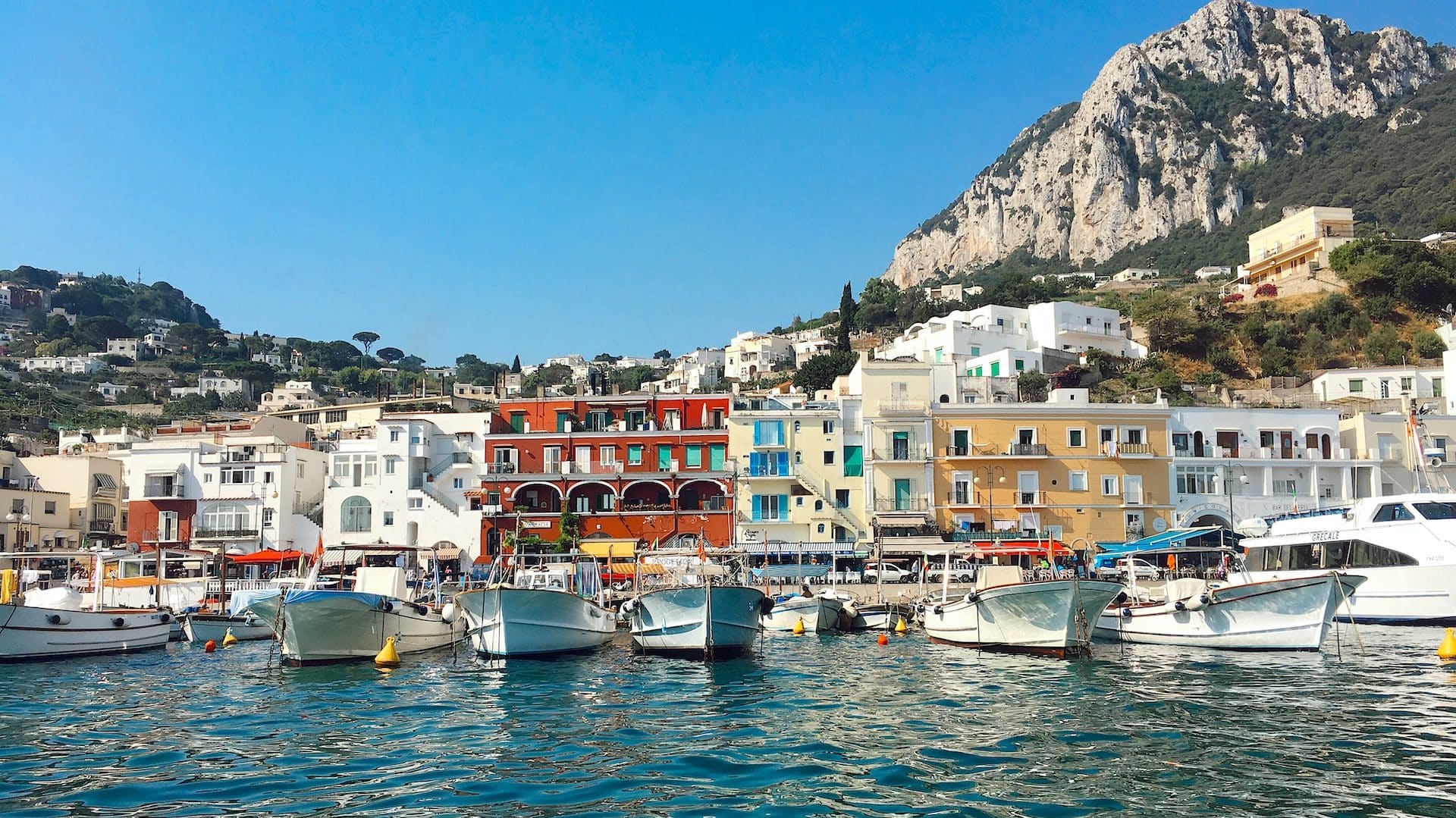 Located in the Bay of Naples, Capri is a small island that has long captured the imagination of travelers. It is where dreams come to life, and the dolce vita lifestyle is celebrated. With its rugged coastlines, hidden caves, and turquoise waters, Capri is a paradise waiting to be explored. Stroll through the enchanting streets of Capri Town, indulge in shopping at high-end boutiques, or enjoy a leisurely boat ride to the mesmerizing Blue Grotto. Take a chairlift to the top of Monte Solaro or visit the iconic Faraglioni rock formations for breathtaking views.
In addition to its natural beauty, Capri offers many high-end activities for discerning travelers. From luxury yacht tours to private helicopter rides showcasing panoramic views, there is no shortage of opulent experiences. Furthermore, Capri boasts a variety of high-end boutique shops featuring world-renowned fashion brands, making it a haven for fashion enthusiasts.
Capri provides a range of upscale spa retreats and wellness centers for those seeking relaxation. Visitors can pamper themselves with rejuvenating treatments and indulge in the ultimate in self-care. Capri's idyllic setting and serene atmosphere provide the ideal backdrop for a tranquil and luxurious vacation.
When it comes to dining, the island is home to many Michelin-starred restaurants, where skilled chefs create exquisite dishes using the freshest local ingredients.
In terms of accommodations, Capri offers a wide array of luxurious options. From opulent five-star hotels to lavish private villas on the hillside, there is no shortage of lavish accommodations. Visitors expect impeccable service, lavish amenities, and stunning views, ensuring a memorable stay.
Getting there: If you're looking to get to the beautiful island of Capri, book a flight to Naples International Airport, as it's the closest airport to Capri. Once you arrive in Naples, you'll want to take a taxi to the city's ferry terminal. From there, there are several ferry and hydrofoil services to Capri. The journey typically takes 40 minutes to an hour. Upon arriving at Marina Grande, Capri's main port, you can explore the island by foot, bus, taxi, or even rent a scooter for a more exhilarating experience.
Best Luxury Hotels in Capri
---
---
5. Venice: City of Canals and Romance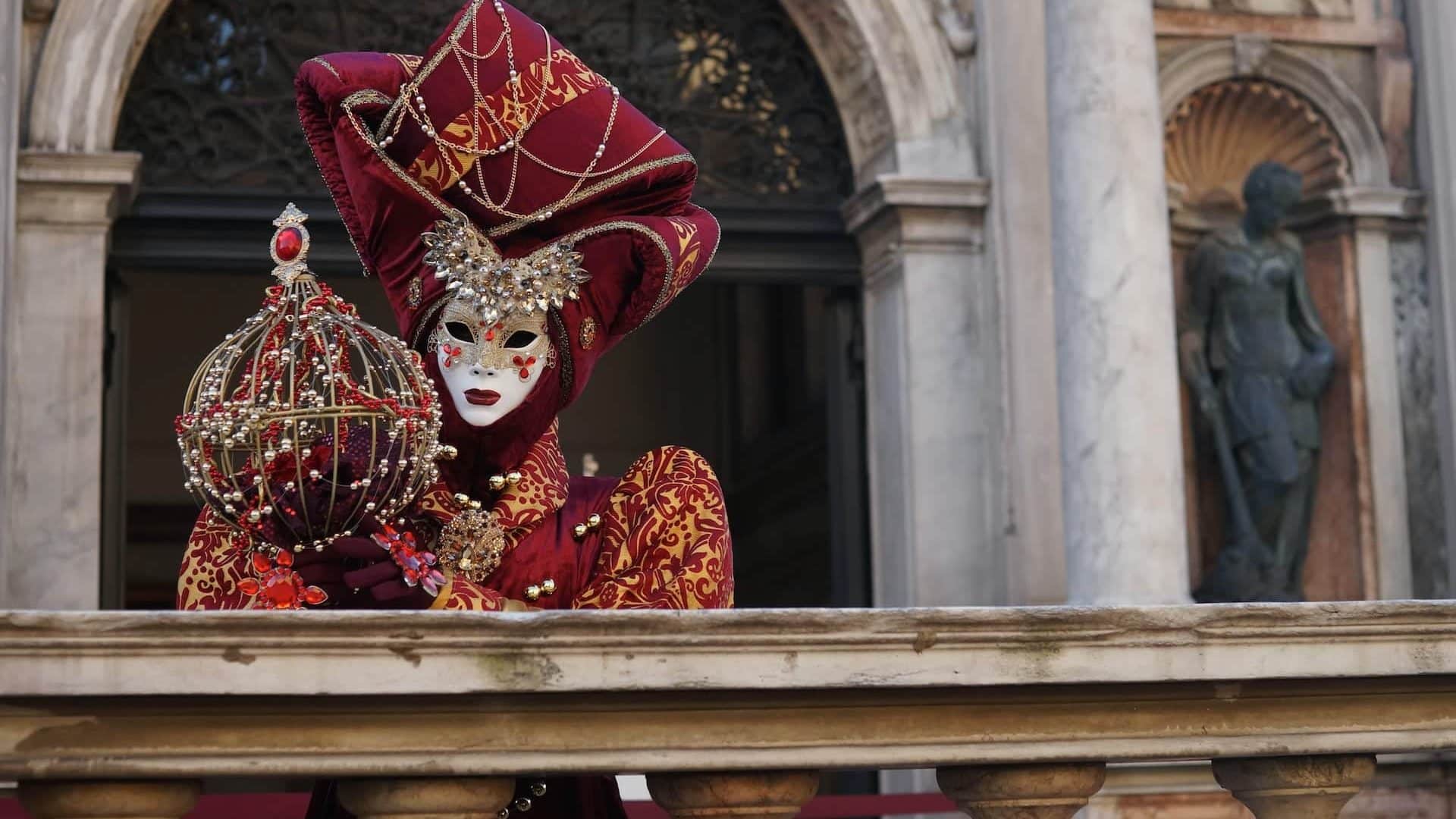 Venice, known as the City of Canals, is one of the world's most romantic and captivating destinations. Built entirely on water, this unique city offers a truly enchanting experience. Explore the famous canals aboard a gondola, meander through the narrow alleys, and discover hidden squares filled with charming cafes and boutiques. Admire the architectural marvels of Saint Mark's Basilica and the Doge's Palace on a private tour, or get lost in the maze-like streets of this magical city. Venice also hosts the world-famous Carnival, a vibrant event that showcases elaborate costumes and masquerade balls. Whether you visit during the iconic carnival or any other time of the year, Venice promises an unforgettable journey filled with romance, history, and architectural wonders.
Despite its popularity, Venice remains an upscale vacation spot, attracting high-end travelers from all over the world. The city is renowned for its luxurious atmosphere. Here, visitors can indulge in luxury accommodations, offering breathtaking views of the city's historic landmarks and picturesque canals.
Getting there: To get to Venice, book a flight to Venice Marco Polo Airport (VCE), the primary international airport serving the city. Upon arrival, take a water bus or private water shuttle into the city center. Alternatively, you can reach Venice by train via Venezia Santa Lucia railway station, which connects to major Italian and European cities.
Best Luxury Hotels in Venice
---
---
6. Taormina: Luxury 'White Lotus' Style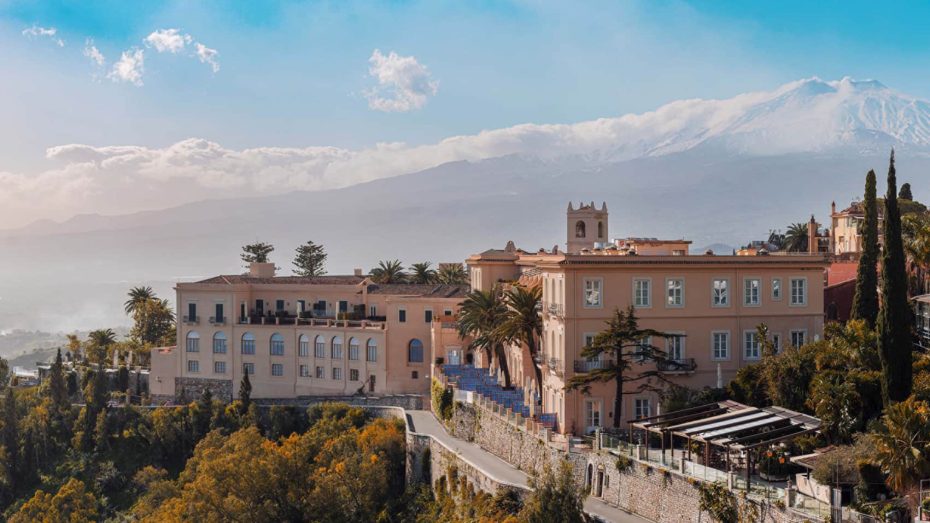 Taormina, located on the east coast of Sicily, is a captivating destination where ancient history meets modern chic. Known for its stunning panoramic views of the Mediterranean Sea and the iconic Mount Etna, Taormina has been a favorite destination for artists, intellectuals, and celebrities for centuries. Visitors can explore the ancient Greek Theater, stroll along the elegant Corso Umberto, and relax in the picturesque town square, Piazza IX Aprile. Taormina is also renowned for its luxury hotels, Michelin-starred restaurants, and exclusive boutiques. Whether savoring Sicilian cuisine, visiting ancient ruins, or simply enjoying the breathtaking scenery, Taormina is a destination that combines history, beauty, and modern elegance.
This picturesque town's popularity grew even more after the filming of season 2 of the hit television show The White Lotus. The season was shot primarily at the luxurious San Domenico Palace Hotel, where fans of the show can recognize many scenes and enjoy its beautiful surroundings.
Getting there: To get to Taormina, start by booking a flight to the nearest airport, Catania-Fontanarossa Airport. Upon arrival, you can choose between various transportation options, such as renting a car, taking a bus, or using a taxi or private shuttle service to reach Taormina.
Best Luxury Hotels in Taormina
---
7. Tuscany's Wine Country: Vineyards and Fine Dining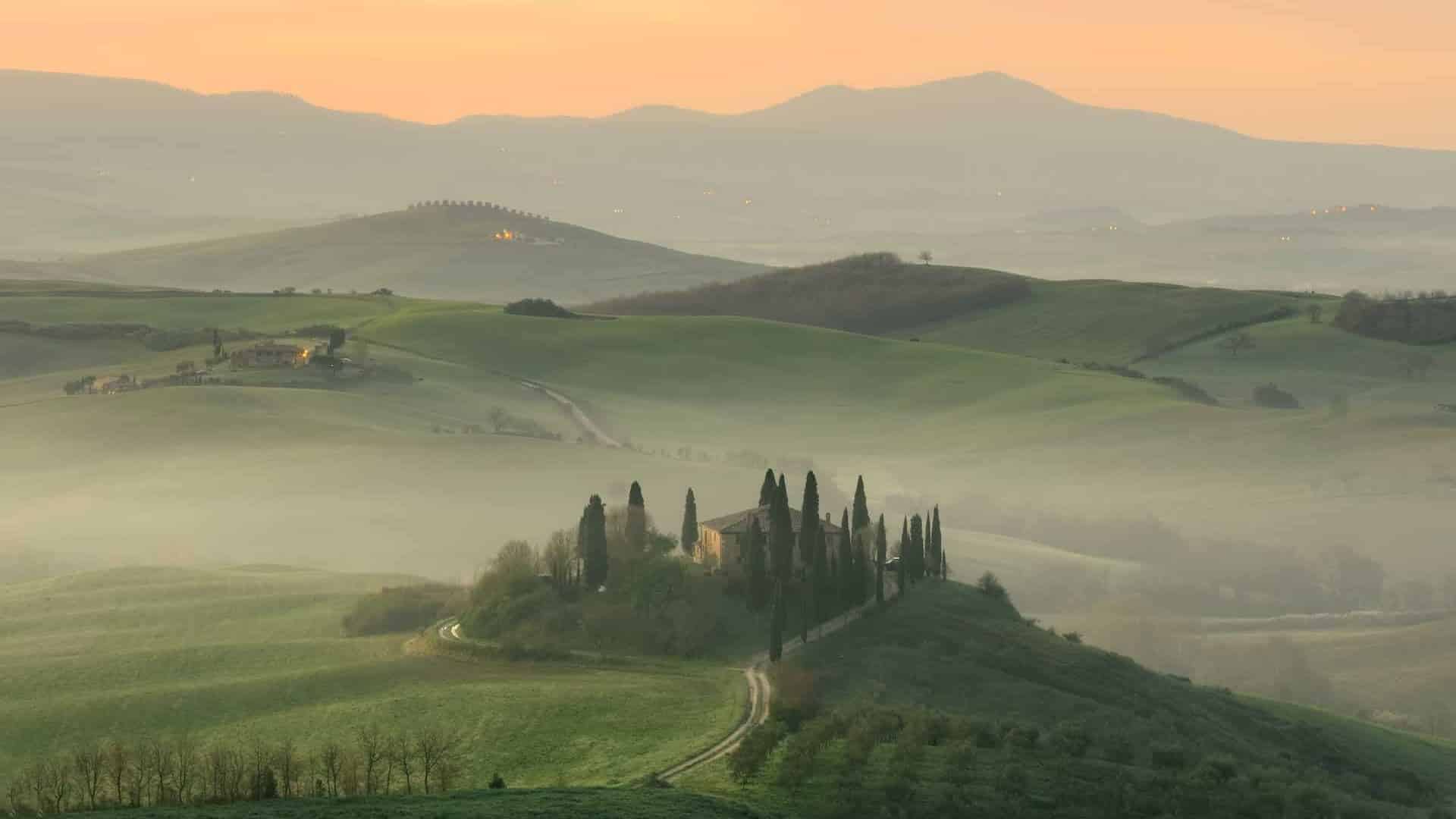 Tuscany's wine country is a must-visit destination for wine lovers and food enthusiasts. This region is famous for its rolling hills, picturesque vineyards, and world-renowned wines, such as Chianti and Brunello di Montalcino. Visitors can explore the picturesque towns of Montepulciano, Montalcino, and Greve in Chianti, where they can sample the region's delicious wines and indulge in farm-to-table dining experiences. Tuscany's wine country is also home to many historic wineries and charming agriturismos, where visitors can stay and immerse themselves in the authentic Tuscan lifestyle. Whether sipping wine, touring vineyards, or enjoying a leisurely meal overlooking the vineyards, Tuscany's wine country offers a truly enchanting experience.
Best Luxury Hotels in Tuscany's Wine Country
---
---
8. Cinque Terre: Five Charming Villages on the Coast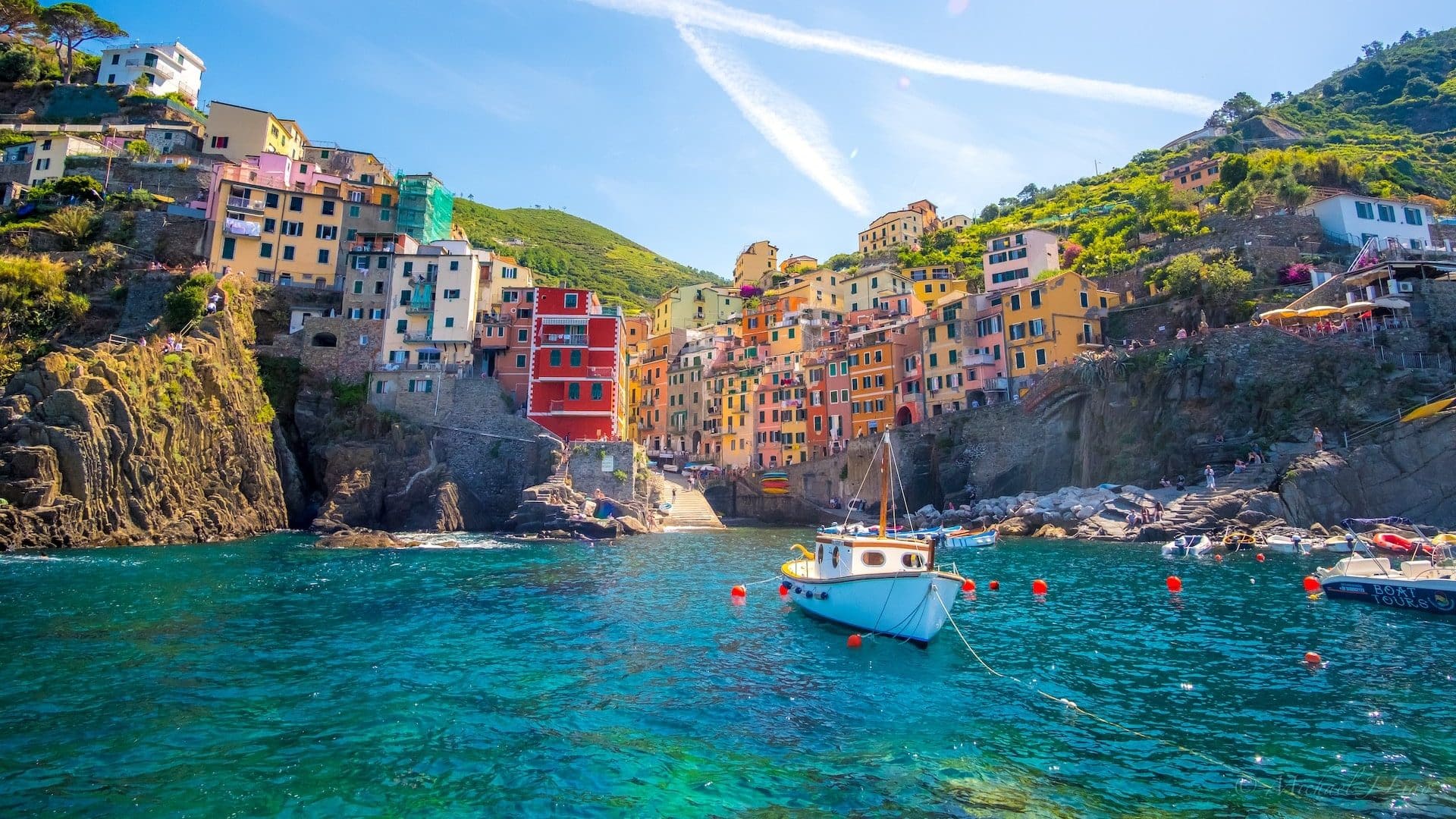 Cinque Terre, a UNESCO World Heritage Site, is a picturesque coastal region in Italy known for its five charming villages. Perched on the cliffs overlooking the Ligurian Sea, these villages – Monterosso al Mare, Vernazza, Corniglia, Manarola, and Riomaggiore – are connected by scenic hiking trails and colorful pastel houses that create a postcard-worthy scene. Each village has its own unique character, with narrow streets, quaint shops, and waterfront cafes serving up delicious seafood. Visitors can spend their days hiking along the breathtaking coastal paths, exploring ancient churches and castles, or simply relaxing on the rocky beaches. Cinque Terre offers a peaceful and idyllic escape from the hustle and bustle of everyday life.
To get to Cinque Terre, you need to fly to either Pisa or Genoa. From there, take a train to La Spezia Centrale train station, where you can connect to the regional train service, Cinque Terre Express. This train service runs frequently and takes you to all five villages of Cinque Terre. Ensure you purchase a Cinque Terre Card, which grants access to the village centers and provides unlimited train travel between them.
Best Luxury Hotels in Cinque Terre
---
---
9. Costa Smeralda: Sardinia's Enchanting Emerald Coast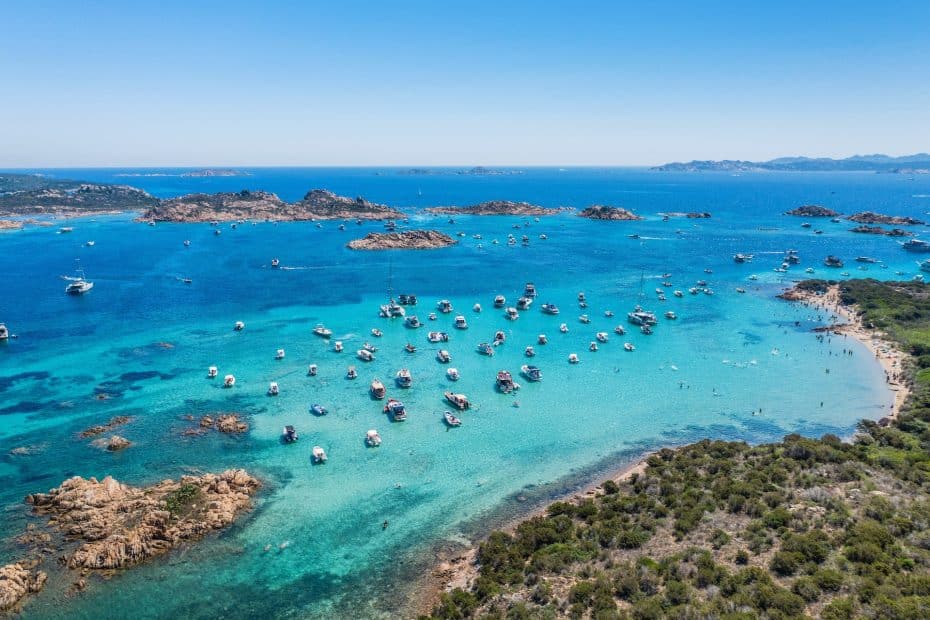 Costa Smeralda is the luxurious gem of Sardinia, boasting stunning beaches with crystal-clear waters and vibrant nightlife. This glamorous destination attracts the rich and famous looking for a Mediterranean paradise to unwind and enjoy the finer things in life. The Emerald Coast offers exquisite cuisine in upscale restaurants, designer boutiques, and exclusive clubs.
The area stretches approximately 20 kilometers along the coast and includes famous resorts like Porto Cervo and smaller villages like San Pantaleo. Costa Smeralda is also famous for its high-end activities. These include golfing at the prestigious Pevero Golf Club, engaging in water sports such as sailing, snorkeling, and scuba diving in the clear waters surrounding the island, and exploring beautiful beaches like Spiaggia del Principe and Capriccioli Beach. There are also exclusive designer boutiques nearby for those interested in shopping.
Getting there: To get to Costa Smeralda, you can fly into Olbia Costa Smeralda Airport (OLB) on the northeast coast of Sardinia. From the airport, you can rent a car, take a taxi, or use a shuttle service to reach your hotel or resort. The journey time varies depending on your location in Costa Smeralda but generally takes 30-45 minutes.
Best Luxury Hotels on Costa Smeralda
---
10. Milano: Fashion Capital and Architectural Marvels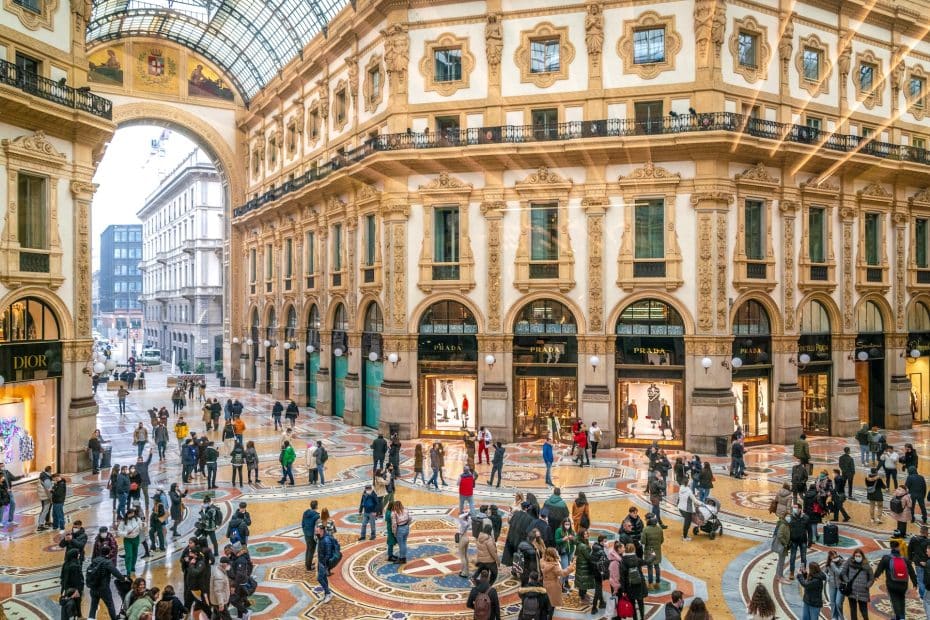 Renowned as a global capital for fashion and design, Milan is a cosmopolitan city that boasts centuries of history and culture. Visitors can experience a lively fashion scene with high-end shopping districts like Via Monte Napoleone or admire iconic landmarks such as the Gothic-style Duomo di Milano. In addition to its modern allure, Milan hosts masterpieces like Leonardo da Vinci's Last Supper, offering a fascinating blend of contemporary glamour and historical intrigue. Milan's vibrant atmosphere, delicious cuisine, and breathtaking architecture make it a must-see Italian destination.
The city is often called the "Fashion Capital of the World" because it houses prominent fashion houses such as Gucci, Dolce & Gabbana, Armani, Versace, and Prada. The celebrated Quadrilatero della Moda shopping district offers an upscale shopping experience where visitors can find exclusive boutiques and high-end designer stores. Additionally, Galleria Vittorio Emanuele II, one of the world's oldest shopping malls, attracts visitors with its beauty and luxurious shopping options.
Another aspect that enhances Milan's appeal as a luxury travel destination is its abundant selection of high-end hotels. Many of these hotels offer amenities tailored to the needs of upscale travelers, like Michelin-starred restaurants on-site and personalized services.
Best Luxury Hotels in Milan
---
Share on Pinterest