In This Post, You'll Learn…
Where to Stay in Naples: What You Need to Know
Looking for the best areas to stay in Napoli? It does not matter if you visit this Italian city to take a cruise on the Mediterranean, a ferry, or as the beginning of your adventure in Campania. We got you covered!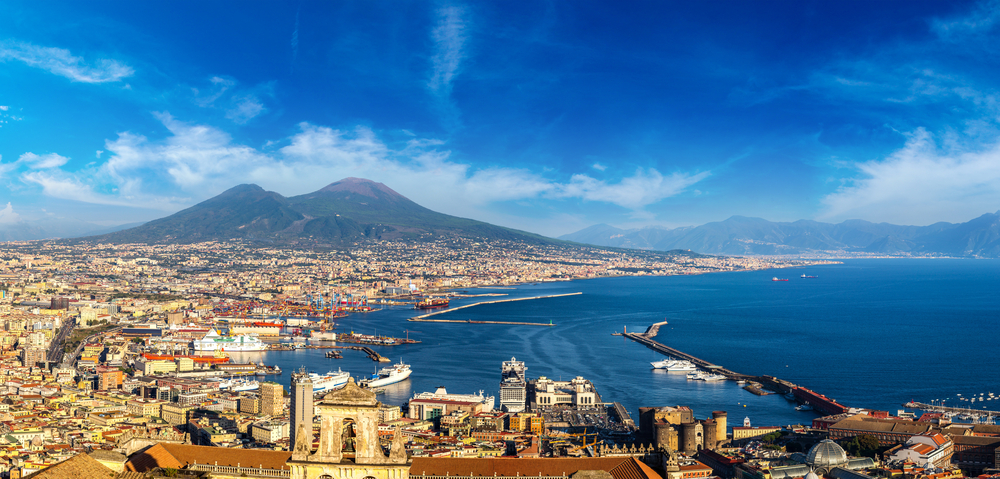 This is especially true when we talk about food, there is no better pizza on earth than the one coming from a Neapolitan oven. They say it is simply impossible to get a single bad pizza in Naples.If there is a place in Italy where chaos becomes art, it is in Naples. The Southern Italian city boasts a wild, mistic beauty that will charm every visitor who walks its streets.
In addition to pizza, local chefs do not stop reinventing themselves. "Scialatielli ai frutti di mare", "Struffoli" and "Sfogliatelle" delight the palates of patrons. On each place, there's a delicious and different experience to be had.
With an old town over 2500 years old, and a collection of plazas, churches, museums, galleries and more, Naples has as many places to visit as people on its streets. Thanks to the beauty and strategic position of the city, both Greek and Roman, Spanish and Byzantine, basically all Mediterranean civilisations have come and left its stamp in Naples, the city where the old ones feel young, and the young, themselves.
It should be noted that being such a touristy place, Naples is not as cheap as other Italian towns. Even so, depending on how far away from the center of Naples you are willing to stay, the prices can be up to about 50% more affordable.
The rate of double rooms per night in the city centre is around € 90 for 3-star hotels, € 140 for 4-star hotels and €250 or more for 5-star hotels.
In the following list you will find the best areas to stay in Naples, along with a small explanation of what which area has to offer and a select list of the best options to stay in each quarter.
Best Areas to Stay in Naples: A Map
Accommodation Options in Naples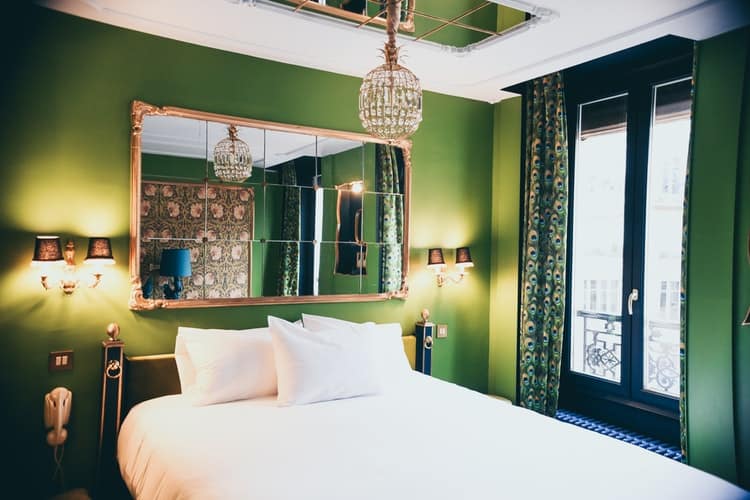 Hotels in Naples
The best hotels to stay in Naples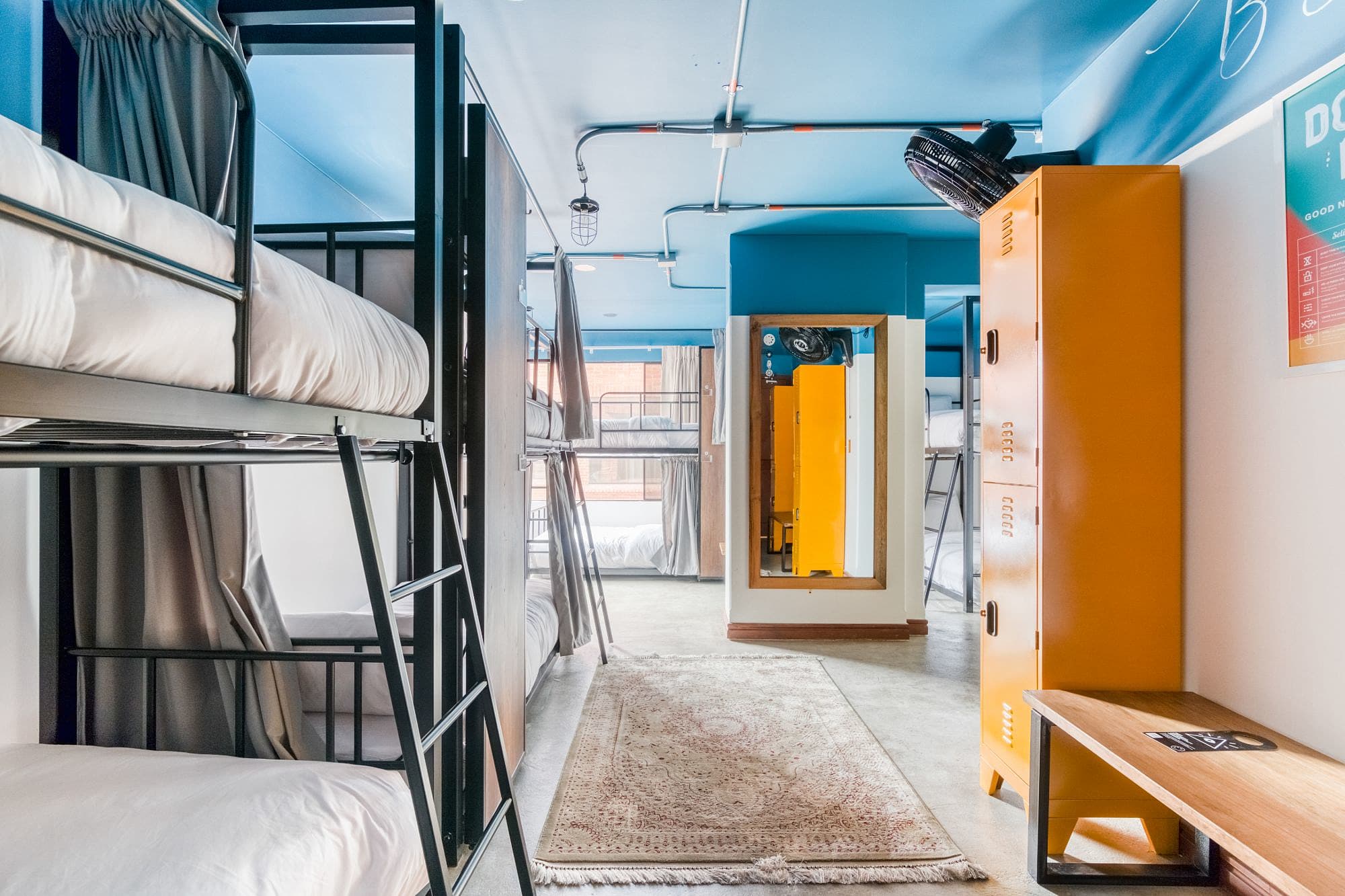 Hostels in Naples
Hostels and cheap stays in Naples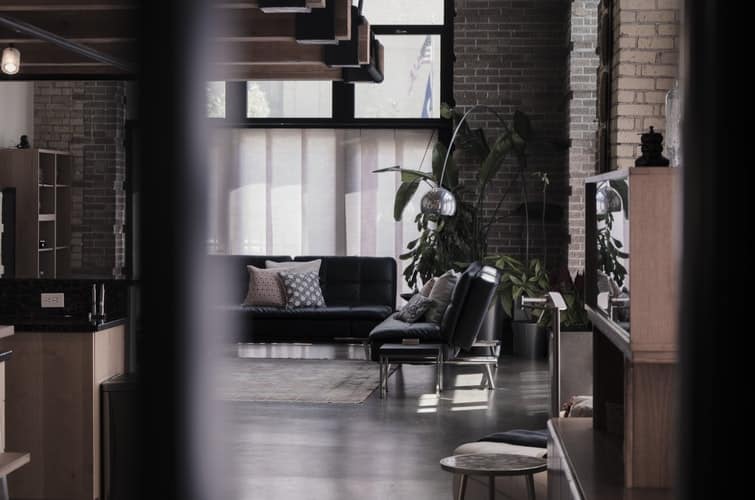 Apartments in Naples
Would you like independence? Book an apartment in Naples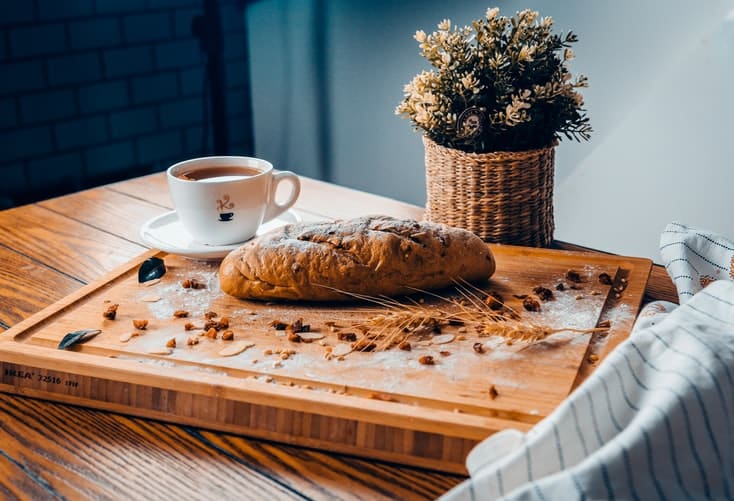 Bed & Breakfast in Naples
Inns, B&Bs and guest houses in several areas around Naples
---
The Best areas to stay in Naples, Italy
1. Best Area Napoli Centro Storico
The Historic Centre of Naples is, as its name suggests, the heart of the city.
It is a district of incredible historical value, listed as a World Heritage site by UNESCO in 1995.
The historic center of Naples is undoubtedly one of the best preserved and most impressive in Europe.
It consists of more than 300 sites of interest. Each paving stone, "scalinata" and alley has more history than many countries in the world.
Whether you are travelling with a guide or exploring everything on your own, you will discover that the soul of the city resides here.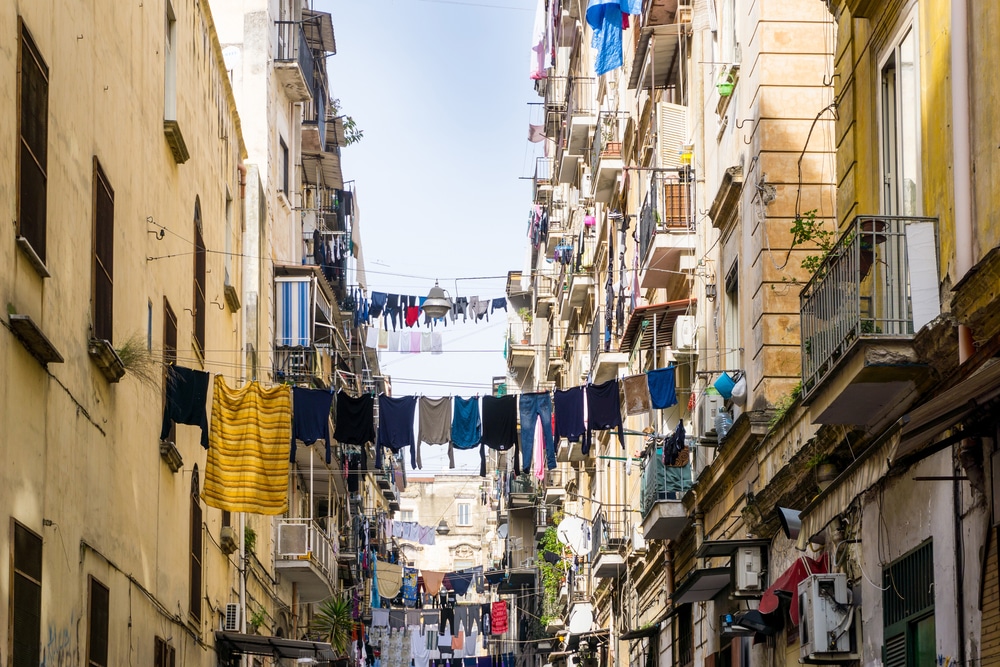 What makes this the best area to stay in Naples
Super central
Medieval layout and architecture
Narrow streets
Beautifull squares
Markets
World Heritage Site
Hand-picked hotels in this area
---
2. Napoli Centrale Railway Station
Napoli Centrale is the transport hub of the city for rail, metro and bus transport.
More than 30 national and international trains arrive at Naples Central Station every day, in front of it it's the spacious piazza Garibaldi, a modern square dedicated to commerce, entertainment and arts, as well as the Garibaldi metro station.
It is the best area to stay in Naples for a short visit, as it offers great flexibility and transportation options.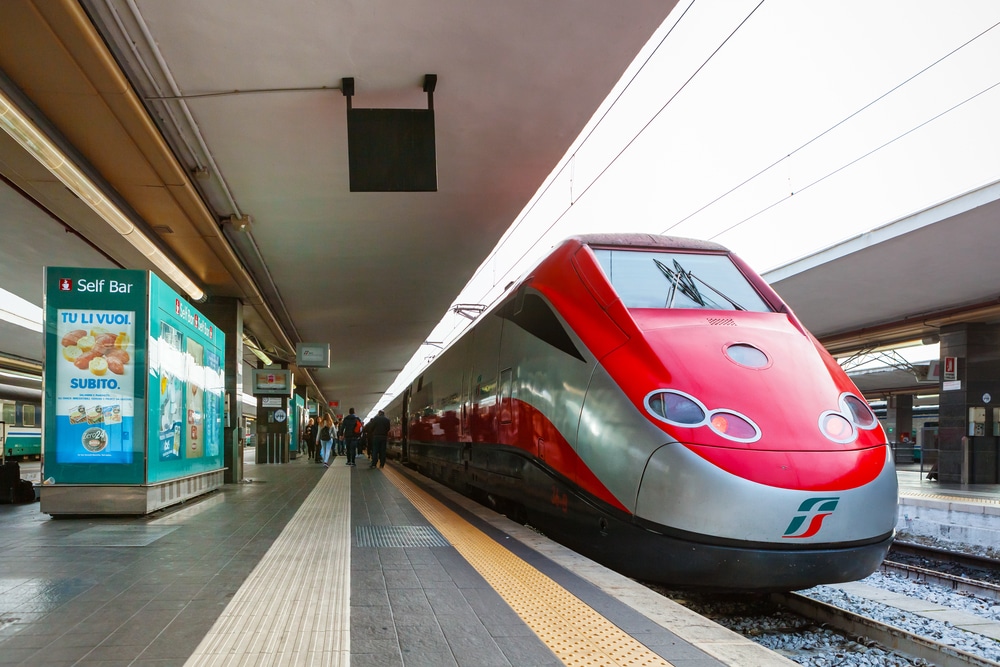 What makes this the best area to stay in Napoli
Very central
Great connectivity
Best area for a short stay
Shopping options
Hand-picked hotels in this area
---
3. Naples Harbour
Naples Harbour is one of the busiest ports in the entire Mediterranean. It receives a lot of passenger traffic with ferries connecting the city to destinations in Italy, France and Spain and it's also one of the most important cruising harbours in Southern Europe.
It is located south of Central Station and the Historical Center.
The port of Naples area offers a perfect mix of water, history and people, as it is one of the busiest commercial spots in Naples. It is also one of the coolest areas to stay in the summer, thanks to the Mediterranean breeze.
Among its tourist attractions, you can find the Castel Nuovo (New Castle).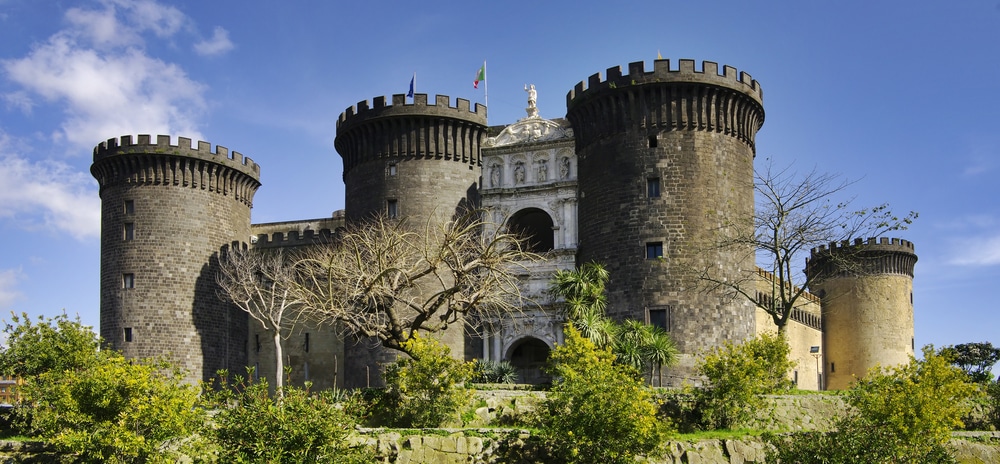 What makes this the best area to stay in Naples
Best area for cruise and ferry passengers
Good connections
Restaurants and bars
Castel Nuovo
Hand-picked hotels in this area
---
4. Chiaia
Chiaia (pronounced "Ki-aya") is the most important fashion and couture retailers of Naples, birthplace and residence of some of the great world-renowned Italian fashion brands.
It is a middle-upper and upper class area and this is noticeable when walking through its streets.
This area has a beautiful promenade and the largest concentration of shops, art galleries and retailers in the city, as well as the marina.
It is somewhat removed from the Historic Quarter to the Northeast, but it offers a bit of everything Naples has to offer.
The area is home to some of the city's finest hotels.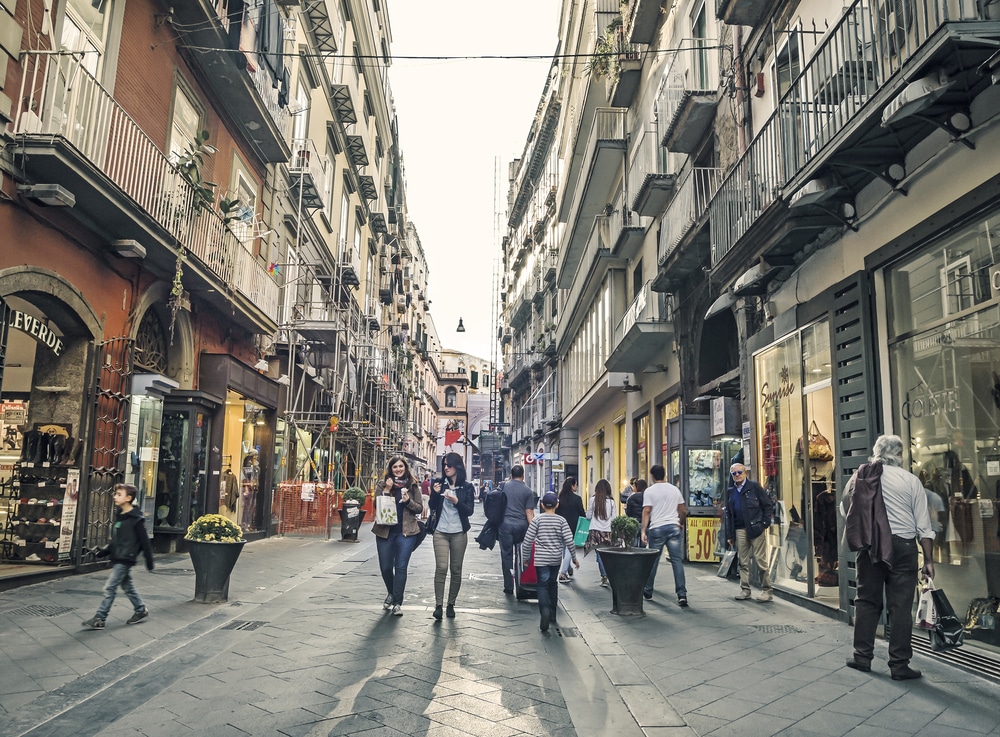 What makes this the best area to stay in Naples
Upscale area
Luxury shopping
Bars and restaurants
Great hotels
Hand-picked hotels in this area
---
5. Piazza del Plebiscito
It is the busiest public square in Naples. Lots of concerts, meetings, fairs and events take place here.
It is definitely the best area to stay in Naples for sightseeing and enjoying the city.
Plebiscito is the site of great events, with an exciting cultural vibe and it definitely offers Naples in a nutshell. It is the best place for people-watching.
It is an area to enjoy the vibrant atmosphere. Just one thing: watch out for the motorbikes!
Something is always happening in the Piazza del Plebiscito.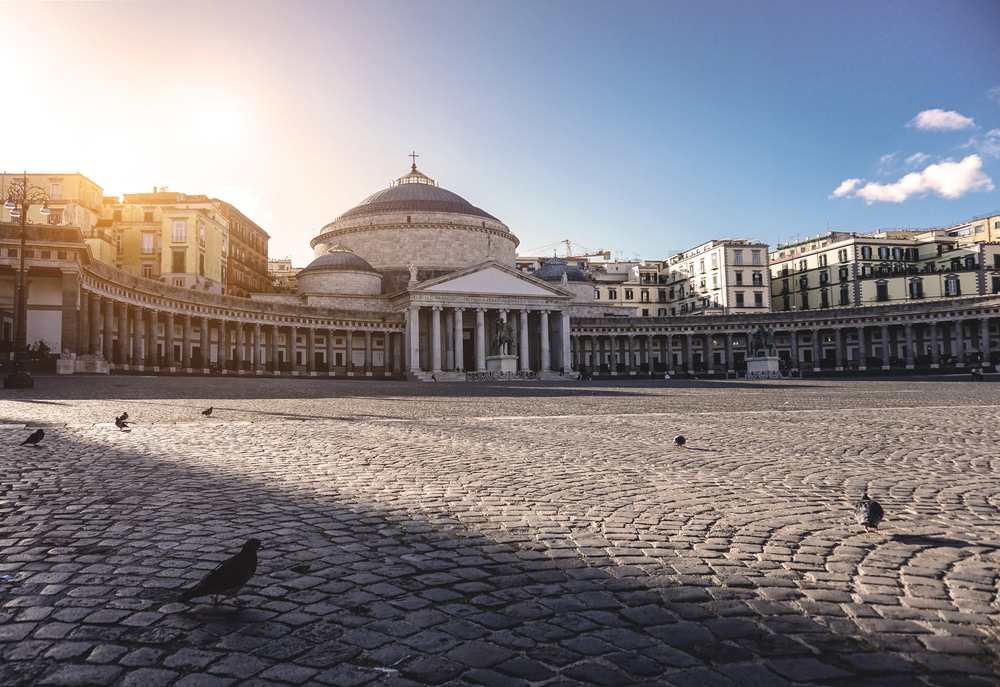 What makes this the best area to stay in Naples, Italy
Accessible by foot
Naples social hub
Naples Royal Palace
Saint Francis of Paola Basilica
Nightlife
Hand-picked hotels in this area
---
6. Lungomare Caracciolo
Lungomare Caracciolo is the seaside promenade of Naples.
It has a vibrant atmosphere all year round. Street vendors, street music, excellent view of the gulf of Naples and the best oyster and seafood restaurants in the city.
There is no place more romantic throughout Naples, and it is normal to find newly married couples on their honeymoon.
It has a bike lane and is a perfect visit in the afternoon to watch the sunset.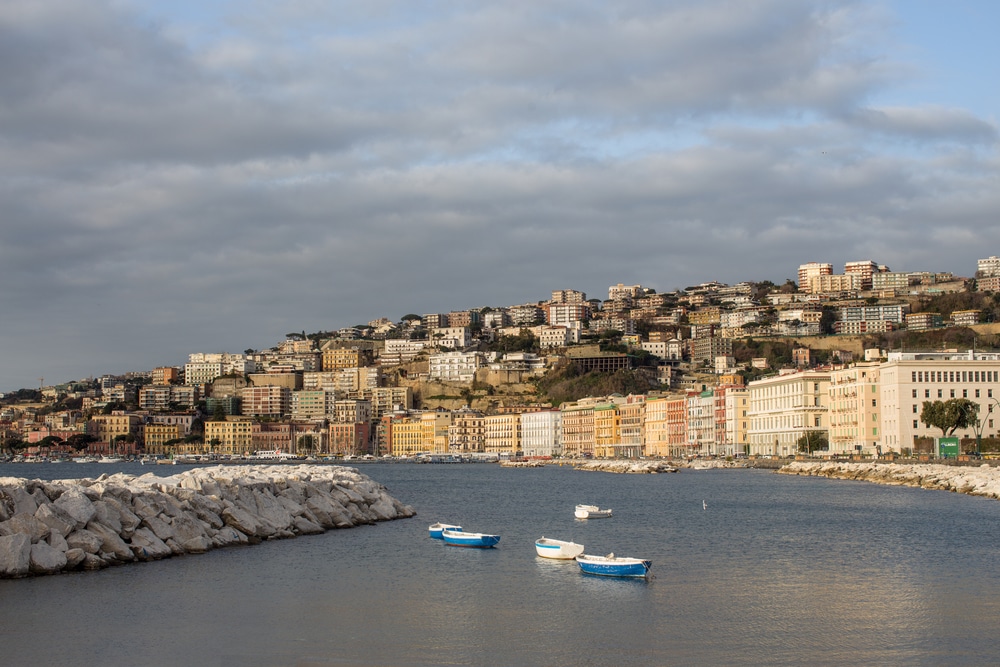 What makes this the best area to stay in Naples
Most romantic area
Sea views
Best sunsets
Hand-picked hotels in this area
---
7. Vomero
Vomero is one of the most elegant neighborhoods in Naples.
Vomero is a vibrant area that is full of theaters, prestigious shops, cinemas and upscale residences.
It is one of the best places to stay in the city if you are searching for an active and constant nightlife. Whatever your reason for visiting Naples, a visit through Vomero is advisable, as it is one of the nicest neighborhoods of the city and will allow you to enjoy the contrasts of Naples.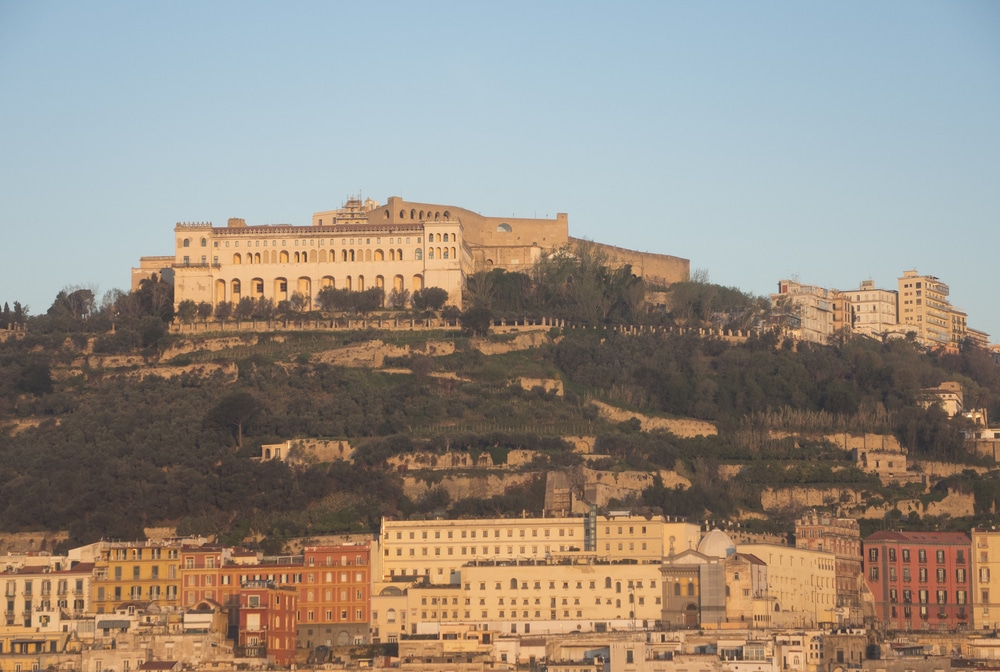 What makes this the best area to stay in Naples
Upscale area
Great nightlife
Luxury hotels
Hand-picked hotels in this area
---
8. Fuorigrotta
Fuorigrotta, literally "out of the cave", is a neighborhood located north of Posillipo.
Fuorigrotta is home to the San Paolo stadium, S.S.C. Napoli and the large convention center venue "Mostra d'Oltremare", and for this reason it has one of the best transport infrastructure in the city. This area is a hub for several bus lines and it also has metro connections.
It also has the university campus of the University of Naples and one of the entrances to the Catacombs of the city.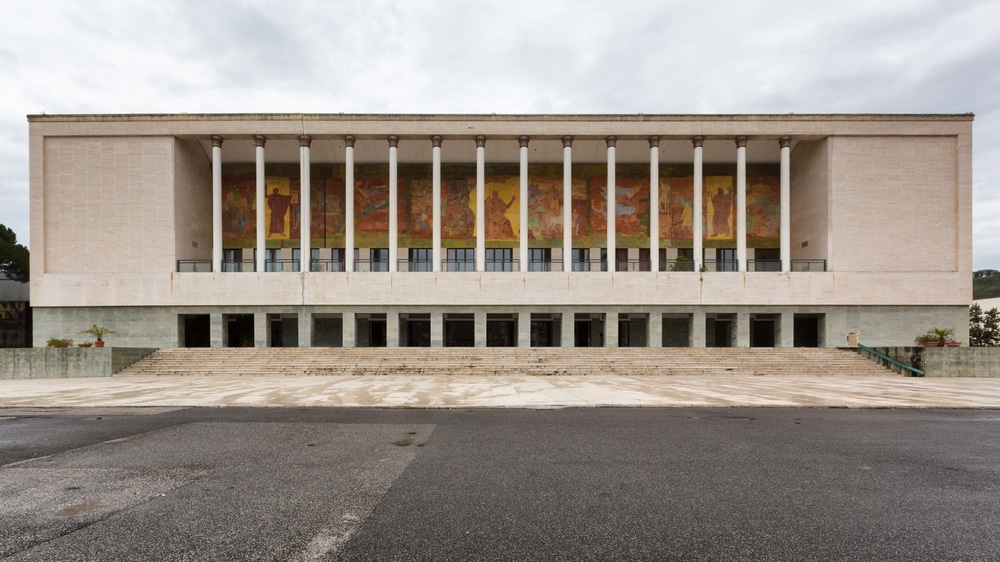 What makes this the best area to stay in Naples
Great transportation
Best area for business travellers
Catacombes
Hand-picked hotels in this area
---
9. Posillipo
It is the most southerly neighborhood of Naples.
Via Posillipo is undoubtedly one of the most beautiful in the city, especially at night time.
The entire neighborhood is dotted with Roman villas in different states of conservation, which give it a romantic and intimate feel.
Because of its geographical position by the sea on the hills of Naples, it is; without a doubt, the neighbourhood with the best view of Mount Vesuvius and the whole gulf of Naples.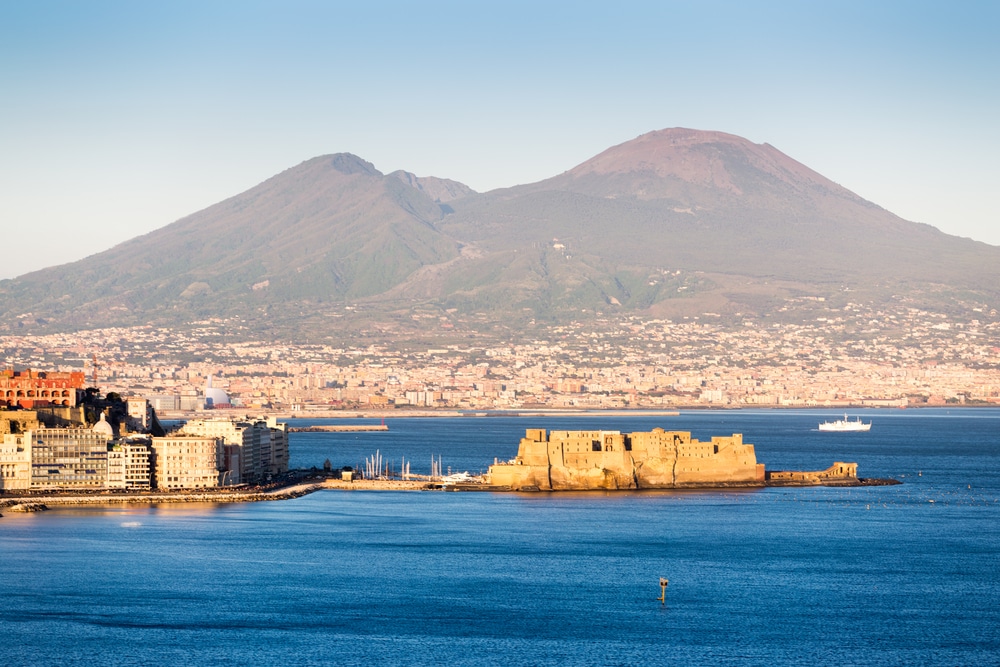 Hand-picked hotels in this area
---
Read this post in other languages