It may not be the capital of Andalusia, but it sure packs the punch of a city several times its size. Málaga is known as the birthplace of Pablo Picasso and epicentre of the Costa del Sol. But as one of the oldest cities in Spain, Málaga is no stranger to reinvention. In the past few years, shiny new museums have been added to its already extensive offer, its port has undergone a massive improvement plan, and smaller-scale cultural projects are reshaping its core. Combine all this with a vibrant nightlife and food scene, an interesting old town, and miles of urban beaches and you'll get one of the most exciting cities in Europe.
Located in the south of the Iberian peninsula, on the shores of the Mediterranean Sea, Málaga is the second-largest city in Andalusia. Founded by the Phoenicians some 2,800 years ago, this city is home to a wide range of Roman, Moorish and 21st-century attractions, and it is one of the most visited tourist destinations in Spain. Some of its most popular sights include the Roman Theatre, the Alcazaba, the Picasso Museum and Málaga Cathedral. Considered the capital of the Costa del Sol, Málaga has a large number of hotels for all tastes and budgets. In recent years, the city has also seen a surge in boutique accommodation, especially in the old town.
It doesn't matter if you're visiting Málaga for the beach, the culture or the tapas, keep reading this article to learn more about our selection of the best areas to stay in Málaga for tourists.
Accommodation Options in Málaga
---
The Best Areas to Stay in Málaga, Spain: A Summary
If you don't have the time or the patience to read this article in full, here is a quick summary of our recommended quarters to stay in Málaga. Keep reading to find out more information about each of these areas.
---
What's the Best Area to Stay in Málaga, Spain?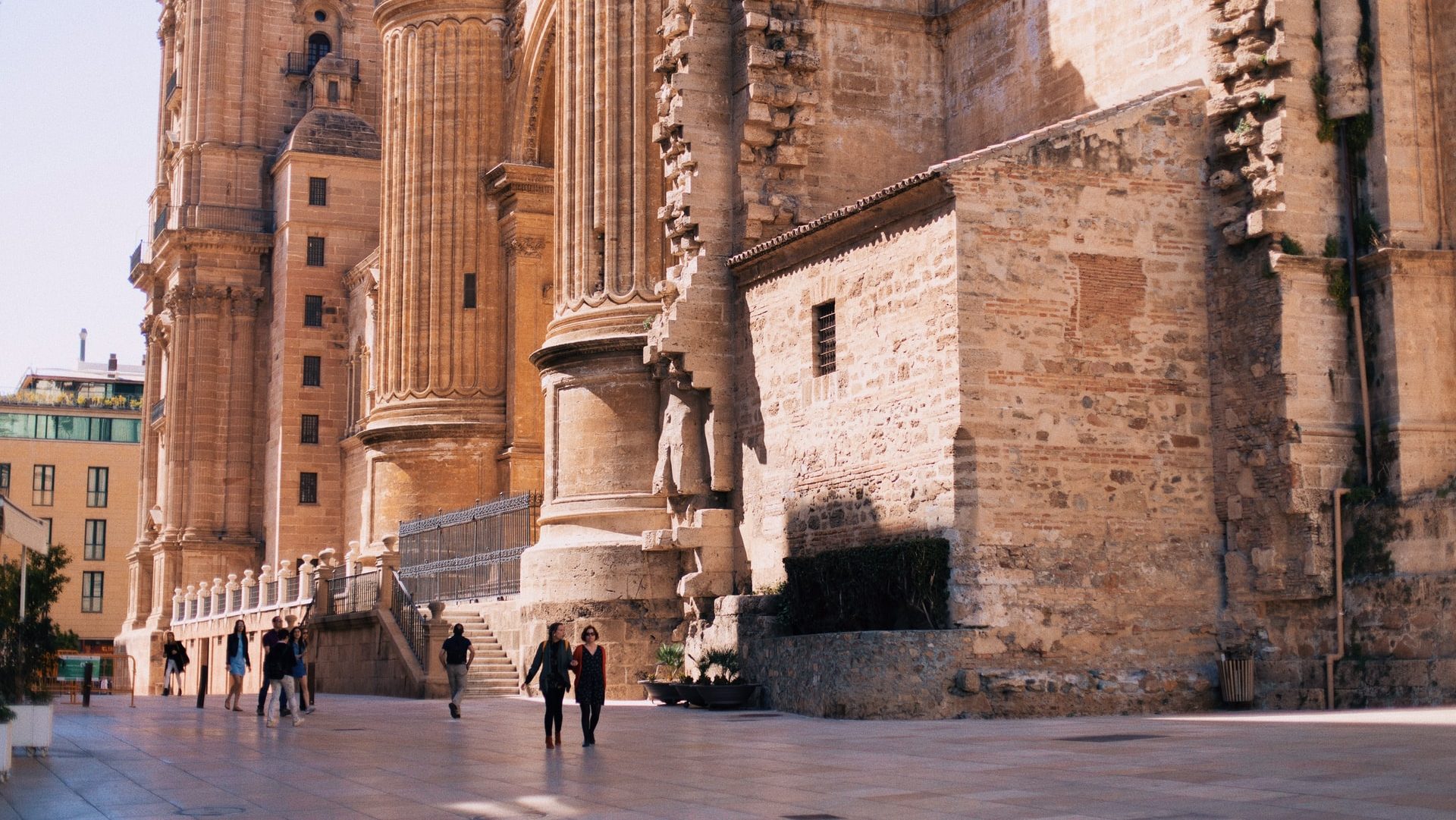 The best area to stay in Málaga is Centro Histórico, especially if you're a first-time visitor to the city. Málaga's Old Town, located between the Guadalmedina River and Mount Gibralfaro, contains the city's top attractions and museums, including the Cathedral, the Roman theatre, the Moorish Alcazaba, and the Picasso and Thyssen museums. This ancient and central district is also home to some of the best-rated hotels in Málaga.
Find Available Accommodation in Málaga Centro.
Best Hotels in Málaga's City Centre
---
Where to Stay in Málaga for Sightseeing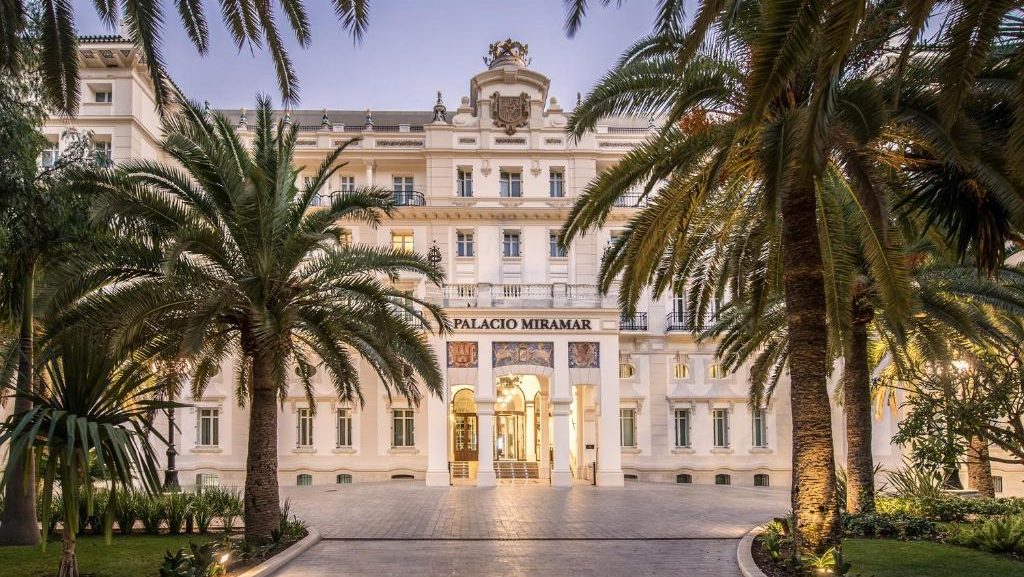 As we've mentioned before, Centro is the best location for tourists in Málaga. But Málaga's centre is divided into different barrios, each with a different personality and attractions. These are some of the most interesting areas:
---
The Best Areas for Tourists in Málaga: District by District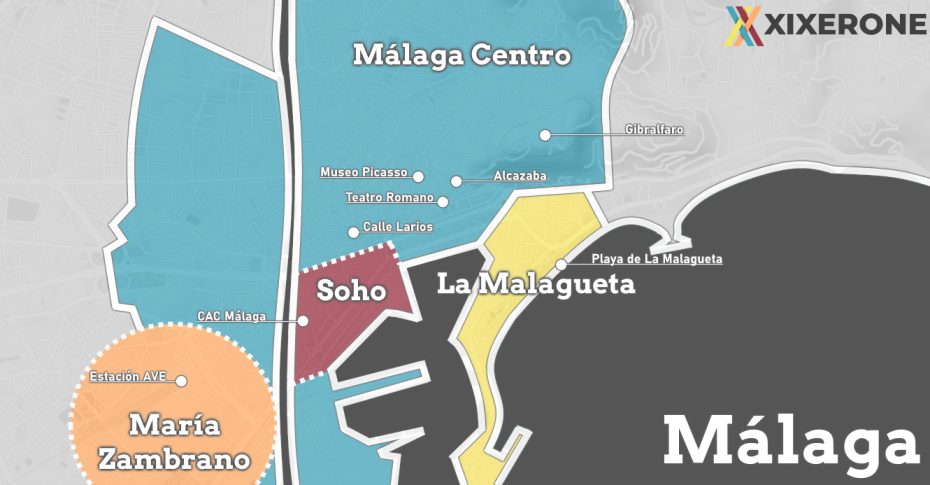 1. Málaga Centro: Best Location for Sightseeing & First-Time Visitors to Málaga
Home to the city's most visited tourist attractions, Centro is the the best area to stay in Málaga to be near the action.
Why is this the best area to stay in Málaga:

Heart of the city
Best area for sightseeing
Charming medieval streets
Catedral de Málaga
Picasso & Thyssen Museums
Calle Larios
Roman Theatre & Alcazaba
Great nightlife & food scene
With Larios Street as its main hub, Málaga Centro is by far the best area to stay in Málaga. Its small medieval streets are full of charm. Roman and Phoenician ruins, Mozarabic buildings, Baroque churches and Renaissance-style, modernist, and Art Deco palaces account for the rich and long history of this Andalusian city. Its squares, adorned by sculptures and fountains, and the imposing Málaga Cathedral complete the urban landscape in this quaint historical area.
The Historic Centre of Malaga is also home to wonders such as the Alcazaba, the Gibralfaro Castle, the Roman Theatre, and the famous "Art Mile", which includes the Picasso Museum, the Centre Pompidou and the Carmen Thyssen Museum.
This neighbourhood is full of accommodation of all kinds, as well as tapas bars, breweries, nightlife, shops, galleries and everything you need for a perfect first visit to Málaga.
Best Hotels in Málaga Centro
---
2. Calle Larios: Best Location for Shopping in Málaga
The heart of Málaga's Old Town, Calle Larios is an elegant and lively shopping and entertainment area.
Why is this the best area to stay in Málaga:

Extremely central location
Pedestrian-friendly
Near all attractions
Shopping, nightlife & food
Interesting architecture
Boutique hotels
Larios Street is considered one of the most beautiful pedestrian promenades in Spain. Officially called Calle del Marqués de Larios, this nineteenth-century street, one of the most expensive and sought-after commercial thoroughfares in the country, is a monument to elegance.
Totally pedestrianised in 2002 as part of the rehabilitation works for Malaga's Historic Center, this central street is flanked by symmetrical curved-corner buildings inspired by the late 19th century Chicago architectural style.
On Larios, you will find the largest concentration of fashion shops, restaurants, boutique hotels and cocktail bars in Málaga. Furthermore, its central location means you can easily explore the city on foot.
Best Hotels on & around Calle Larios
---
3. Soho Málaga: Best Location for Nightlife & Young Travellers
Probably the coolest neighbourhood in the city, Soho is Málaga's hipster district and new creative hub.
Why is this the best area to stay in Málaga:

Best area for nightlife
Cool street art
CAC Málaga
Near the port & train station
Very central
Hipster bars and shops
Soho is the trendiest area in Malaga. Located south of the Old Town, between the Guadalmedina River and the sea, this alternative district was born as an initiative to rehabilitate the section south of La Alameda, a previously regal area packed with lovely buildings that had fallen into disrepair.
Now reinvented as a cultural district renamed "Soho," this lively portion of Málaga Centro offers a wide variety of leisure, cultural, shopping, nightlife and business opportunities.
This alternative and bohemian district is also very well-connected, La Alameda has a commuter train station and is served by many bus lines, Muelle de Heredia is home to the intercity bus station (with connections to all towns on the Costa del Sol).
Best Hotels in Soho Málaga
---
4. La Malagueta: Best Location for a Beach Holiday in Málaga
La Malagueta is a beachside district with a typical Andalusian atmosphere.
Why is this the best area to stay in Málaga:

Very central
Beaches
Paseo de La Farola
Beachside bars
Centre Pompidou Málaga
This old industrial and fishing district still retains its typical coastal essence. La Malagueta is located southeast of the city centre, on a triangular stretch of land that goes into the sea between the port and La Malagueta Beach. At the apex of this triangle lies La Farola lighthouse.
The recently renovated Paseo de la Farola, a pedestrian street with shops, recreational spaces and spectacular views of the sea, connects the lighthouse with the Centre Pompidou Málaga, a contemporary art museum.
Other than the Pompidou, the most visited attraction in this area is La Malagueta Beach. Over a kilometre long, La Malagueta is the most popular beach in Málaga and one of the most famous urban beaches in Spain. Its restaurants and chiringuitos (beach bars) are an institution, and you cannot leave the city without having tried "pescaíto frito" (fried whitefish) in one of the bars next to the beach.
Best Hotels in La Malagueta
---
5. Around Málaga María Zambrano Station: Best Location for Business Travellers
Málaga María Zambrano Station is one of the busiest railway hubs in Spain.
Why is this the best area to stay in Málaga:

Great connections
AVE station
Business-oriented hotels
Mid-range and budget accommodation
Málaga María Zambrano is the main railway station in the city. It is located west of the Historic City Centre and it's the point of origin and terminus for a large number of long-distance and regional trains. In 2007 the AVE (high-speed train) service was inaugurated, connecting the Andalusian city with Madrid in 2.5 hours and Barcelona in 5.5 hours. Cercanías (commuter trains) system and the train to the airport also stop here.
The area around the station is full of accommodation options, including many business-style hotels and cheap, family-owned properties.
Best Hotels around Málaga María Zambrano Station
---
Where to Stay in Málaga: Useful Info
Málaga is the sixth-largest city in Spain and the second in the Autonomous Community of Andalusia. It is located on the southern end of the Iberian Peninsula.
Bathed by the Mediterranean, the city is considered the "Capital of the Costa del Sol".
However, Malaga is completely different from the typical beach resorts of the Costa del Sol, it is a provincial capital with a long history and amazing cultural wealth that, until not long ago, had lived in the shadow of other Andalusian cities like Granada, Cordoba and Seville.

As for accommodation, there's a wide variety of hotels, hostels and hostels. From luxury five-stars to family pensions or boutique-style establishments.
However, in recent years the city has undergone a renaissance, gaining a reputation as a capital for culture thanks to its "Art Mile" and a newfound dynamism in the gastronomic and leisure fields.
Prices for accommodation in Malaga are usually lower than those in Madrid or Barcelona and the quality of the properties is generally quite high. For your peace of mind, all hotels mentioned on this list have a rating of 75/100 or higher.
About the best areas to stay in Malaga, the City Centre is definitely the top choice for a cultural visit with a dash of nightlife. For a business visit, you should probably have a look at the area around Malaga's high-speed train station, where business-style accommodation is abundant.
On this list with the best areas to stay in Malaga we'll give you all the details.
Keep in mind that Malaga's mild Mediterranean climate makes it a year-round tourist destination, which means that rates remain relatively stable even in winter. If you can, avoid travelling to the city around Christmas, Easter or any major sporting events or concerts.
---
Read this post in other languages: