Germany is well-known as a top travel destination in Europe, attracting millions of visitors from all over the world. While many travelers flock to places like Berlin, Frankfurt, and Munich to bask in the culture and sights, these popular cities only offer a glimpse of what Germany truly has to offer. By venturing out to lesser-known cities and towns, you can uncover the hidden gems that lie off the beaten path.
---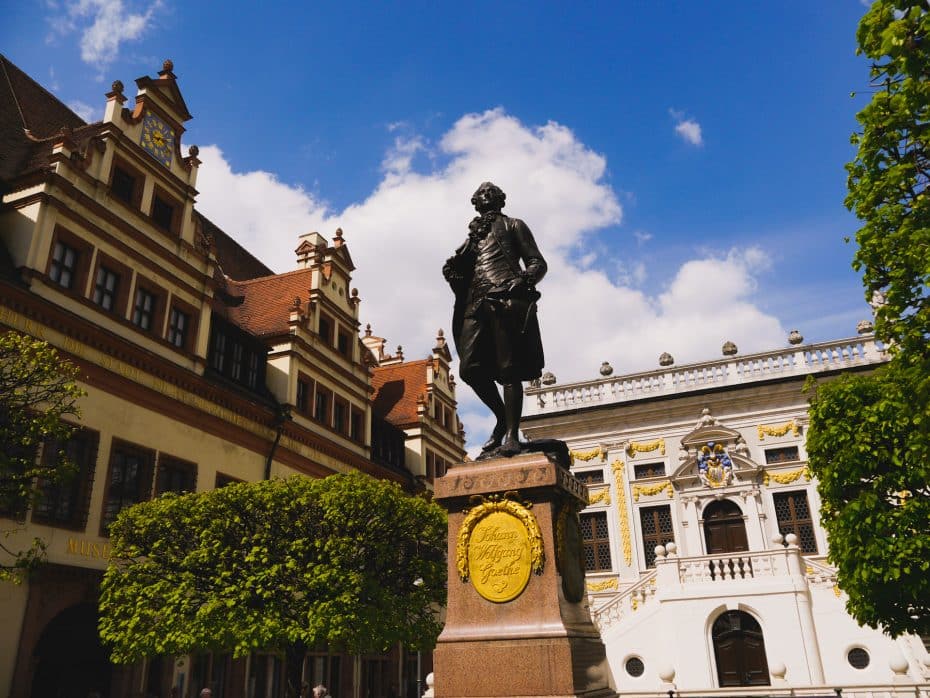 Boasting a population of over 83 million inhabitants and 16 distinct states, Germany stands proud as a diverse nation. Each region showcases its distinct culture, history, and traditions waiting to be explored. From quaint medieval towns to bustling modern cities, the true essence of Germany's beauty lies beyond its most famous destinations.
Embark on an unforgettable journey as you wander through the welcoming streets of these underrated German cities.
---
1. Leipzig
A Hidden Gem near Berlin
Leipzig, situated in the German state of Saxony, is often overlooked despite being a regional capital. Boasting a rich history that dates back to the Holy Roman Empire, this city is a fantastic destination within close proximity to Berlin. Leipzig's tourist industry is notably smaller when compared to other well-known German cities, providing a less crowded and more authentic experience.
The main attractions in Leipzig are culturally and historically significant. The Monument to the Battle of the Nations commemorates the defeat of Napoleon in 1813 and offers panoramic views from its platform. St. Thomas Church is an architectural masterpiece and the final resting place of Johann Sebastian Bach and home to the world-famous St. Thomas Choir. Leipzig Zoo is one of the oldest zoos in Germany and houses more than 850 animal species. The Museum of Fine Arts showcases works by German and European masters, while the Grassi Museum complex covers a variety of artistic fields, including applied art, ethnography, and music history. Lastly, Spinnerei, once an extensive cotton mill, has been transformed into a lively cultural center exhibiting contemporary art and hosting workshops and events.
Reaching Leipzig is convenient via train or air travel. The city's central train station connects with major lines like ICE (InterCity Express), IC (InterCity), and RE (Regional Express) trains serving Berlin, Munich, and Frankfurt. Leipzig-Halle Airport offers flights from Lufthansa, Eurowings, and Ryanair, connecting domestic and international locations.
---
2. Bremen
The Undiscovered Northern Star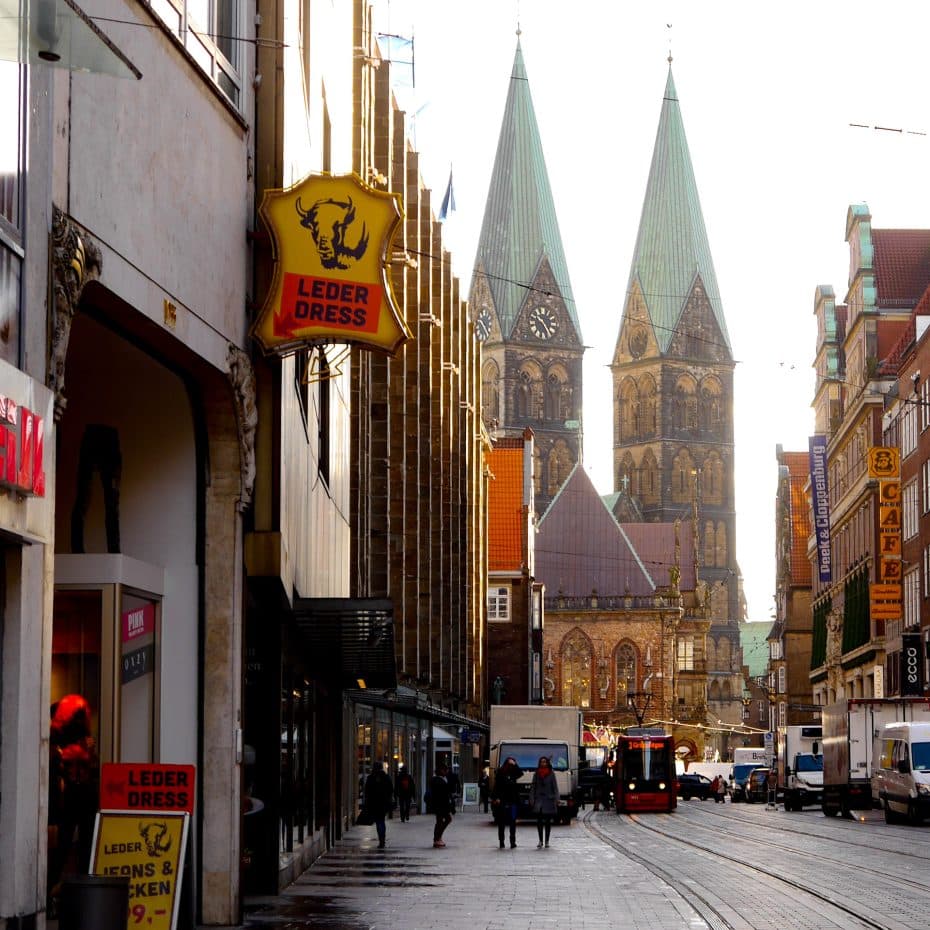 Bremen, a city located in Northern Germany, is often overshadowed by its larger and more famous neighbors, Hamburg and Berlin. Bremen has a rich history, being one of the oldest cities in Germany. This Hanseatic city retains a relatively small tourist scene and offers travelers an opportunity to discover an underrated destination with beautiful architecture, history, art, and culture.
The main attractions to explore in Bremen include the historic Market Square, which houses the medieval Town Hall, a UNESCO World Heritage Site. Nearby, visitors will find St. Peter's Cathedral, a Gothic church with stunning views from its towers. Within Bremen's old town center lies the Schnoor Quarter, a picturesque medieval neighborhood with narrow streets lined with well-preserved houses. The Böttcherstraße is an impressive street with beautiful architecture, including the iconic Glockenspiel House. The Universum Science Center allows visitors to engage in interactive exhibits spanning various scientific disciplines. Lastly, don't miss the opportunity to rub the legs of the famous bronze statue of the Town Musicians of Bremen for good luck.
Bremen is mainly accessible via train; Bremen Hauptbahnhof (central railway station) is well-connected to various German cities, including Frankfurt (4h), Hamburg (1h), Munich (7h), and Berlin (3h), making it easy for visitors to include Bremen as part of their overall German itinerary.
---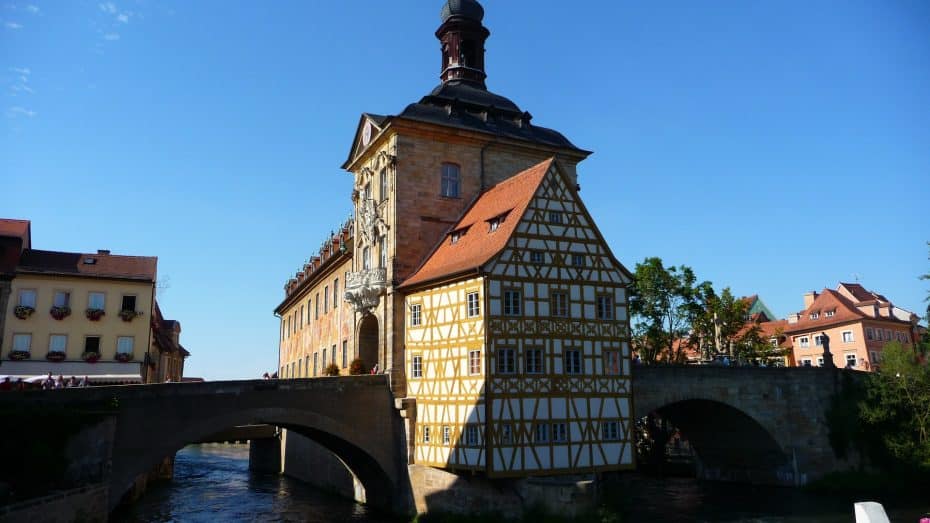 Bamberg, a hidden treasure in the picturesque state of Bavaria, often goes unnoticed by travelers. Known as the "Franconian Rome," this small city is a UNESCO World Heritage Site and boasts a rich history dating back to the 10th century. Bamberg offers travelers an intimate and serene environment that is largely unaffected by mass tourism, allowing for an authentic experience of German history and culture.
Notable sites include the Bamberg Cathedral with its four impressive towers; the Alte Hofhaltung, which showcases an intricate mix of Gothic and Renaissance architecture; and St. Michael's Monastery, once home to Benedictine monks. In addition, visitors can marvel at the Altenburg Castle perched high above the city or admire the beautiful Old Town Hall, uniquely built in the middle of a river. Little Venice provides a quaint collection of picturesque fishermen's houses along the Regnitz River for those seeking a relaxed atmosphere.
Bamberg is accessible via train, with Deutsche Bahn's main lines connecting it to major cities such as Munich, Nuremberg, Cologne, and Berlin.
---
4. Ulm
Home to the World's Tallest Cathedral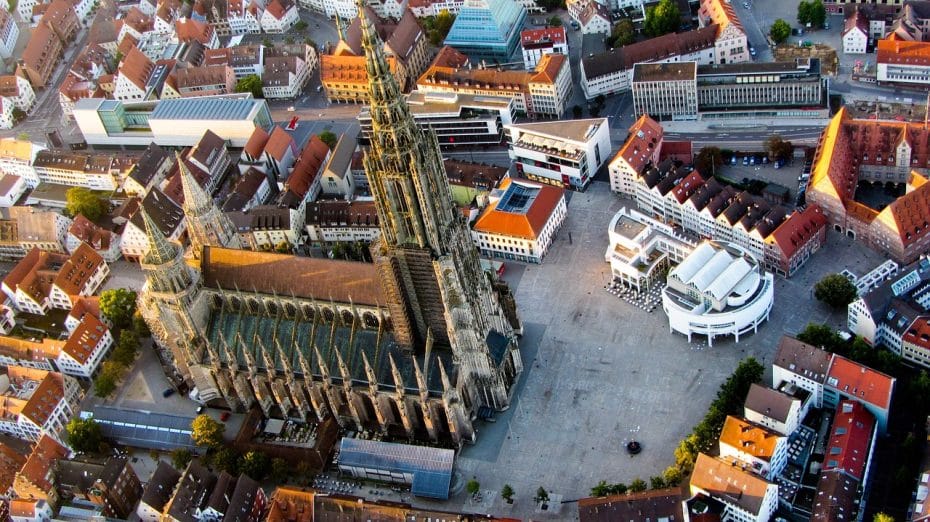 The charming city of Ulm is located in the state of Baden-Württemberg in southern Germany. It holds historical importance as the birthplace of Albert Einstein and is renowned for having the tallest church steeple in the world. Ulm is an underrated travel destination with less crowded tourist attractions than larger German cities. Its quaint and cozy atmosphere attracts those looking for hidden treasures in Germany.
The city boasts several attractions. The Ulm Minster, with its record-breaking 161.53-meter steeple, offers breathtaking panoramic views of the city. Explore Fishermen's Quarter, a picturesque neighborhood created in the 14th century with half-timbered houses, cobblestone streets, and lovely bridges over the canals. The Ulmer Museum features art and local history exhibits spanning from prehistoric times to the present-day Ulm. Visit Albert Einstein's birthplace and learn about this prominent theoretical physicist's life at the Einstein House Museum. Wander through Glacis Park, where you can appreciate expansive greenery and stunning fortress walls while strolling along serene paths. Finally, marvel at the ancient engineering feat that is the Blau River Aqueduct, a must-see attraction for history buffs.
Trains provide direct connections to major destinations such as Munich, Stuttgart, and Frankfurt via Deutsche Bahn's network—mainly on InterCityExpress (ICE) and Regionalzug services.
---
5. Lübeck
The City of Seven Spires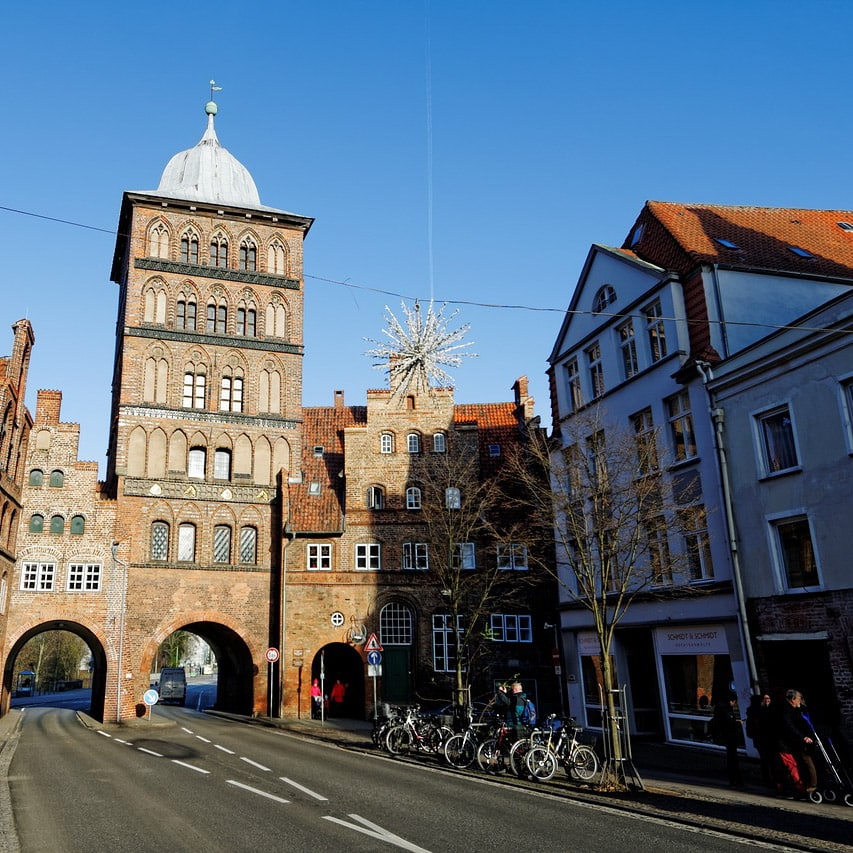 Lübeck, located in Schleswig-Holstein, stands as an underrated city in Germany. This city earned its nickname, "The City of Seven Spires," due to its magnificent Gothic churches. Formerly a capital of the Hanseatic League, Lübeck has played a significant role in shaping European history. The city's rich past and architectural beauty make it a must-visit destination away from the usual tourist hotspots.
Lübeck's main attractions include the Holstentor, a medieval city gate and symbol of Lübeck. St. Mary's Church is the epitome of Gothic architecture and houses one of the world's largest mechanical organs. Buddenbrookhaus takes you into the world of novelist Thomas Mann and his famous work "Buddenbrooks." Meanwhile, at the European Hansemuseum, you can discover the economic history and importance of the Hanseatic League. Willy Brandt House pays homage to the life and achievements of this notable German statesman. Lastly, Günter Grass House celebrates the Nobel Prize-winning author through exhibits showcasing his works and life.
Train connections to Lübeck are available from major German cities such as Hamburg and Berlin; these trains are operated by Deutsche Bahn (DB) and serve both regional and long-distance destinations.
---
6. Münster
Westfalia's Hidden Treasure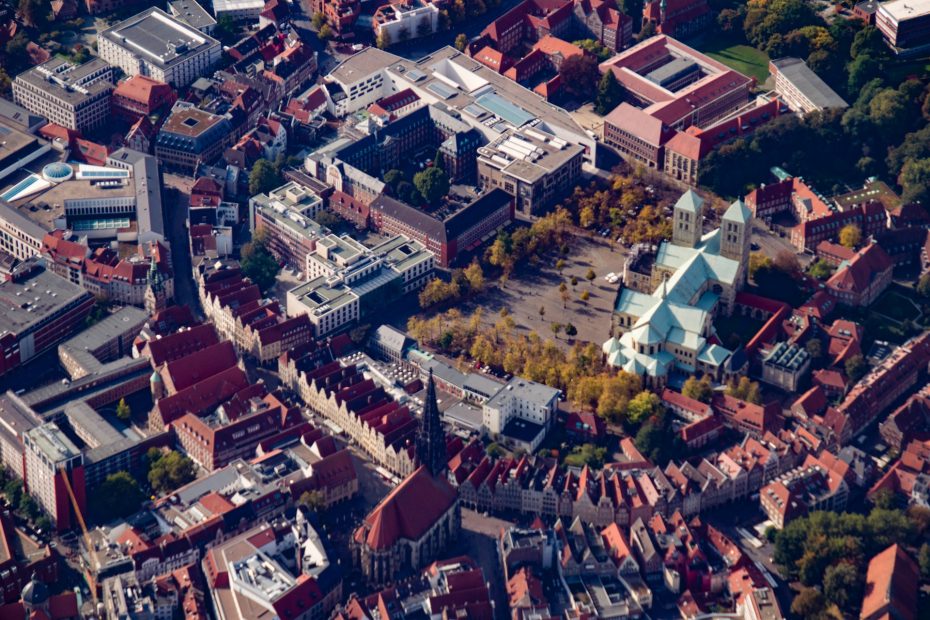 Münster is situated in North Rhine-Westphalia and is an important cultural hub of this German state. Nicknamed "The Bicycle Capital of Germany," Münster's history dates back to the medieval period, making it a fascinating yet underrated destination.
Among Münster's multitude of attractions, the Prinzipalmarkt stands out as a stunningly beautiful historical site characterized by its gabled houses. The Gothic St. Paulus Dom is another must-visit destination where you can marvel at its ornate architecture. For art connoisseurs, the Picasso Museum displays a significant collection of lithographs by the world-famous artist. Münster's scenic Aasee Lake offers an idyllic spot for picnicking and waterside relaxation, while botanical lovers will find solace in the beautiful Münster Botanical Garden. Finally, immerse in local history at the Erbdrostenhof Palace, an exquisite baroque-style structure designed by Johann Conrad Schlaun.
The city is connected to major German cities such as Frankfurt, Hamburg, and Cologne via Deutsche Bahn ICE and IC trains.
---
7. Freiburg
Gateway to the Black Forest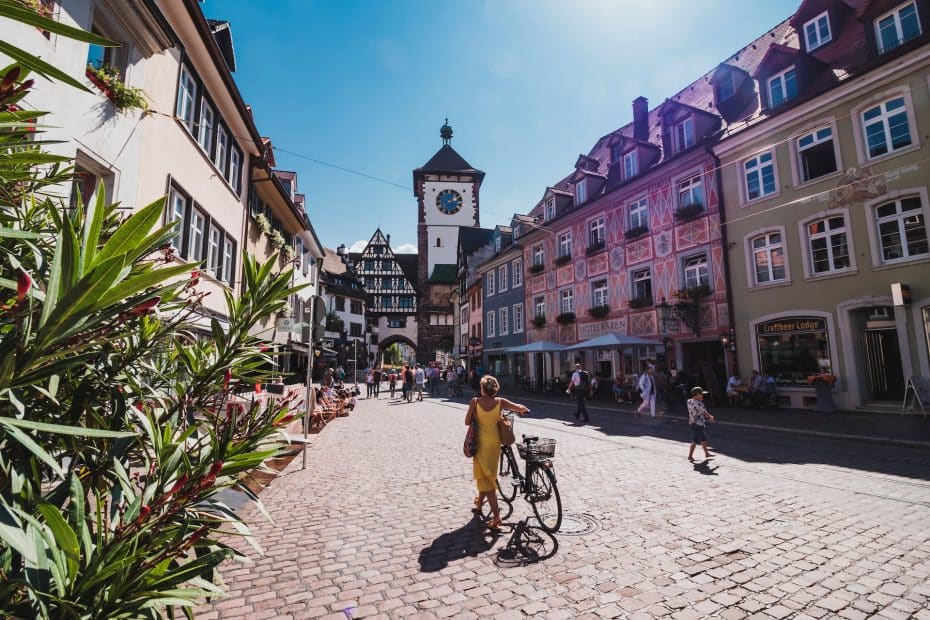 Freiburg is situated in the southwestern state of Baden-Württemberg and is often known as the "sunniest city in Germany." As the main city in the Black Forest region, this idyllic destination boasts stunning natural landscapes and a vibrant cultural heritage.
There are plenty of attractions that make Freiburg so special. Among these is the Freiburg Cathedral, a beautiful Gothic structure with a tower offering breathtaking views of the surrounding landscapes. Next, you have the historic Old Town, with narrow cobblestone streets lined with colorful buildings and quaint shops. The Augustinerplatz is a lively square surrounded by picturesque half-timbered houses, perfect for relaxed afternoons. Nature lovers can hike or bike through Schlossberg Hill or head to Seepark for its lake and lovely gardens. Two notable museums to visit include the Augustiner Museum, with its impressive collection of medieval art and sculptures, and Museum Natur und Mensch, which focuses on local ecology and anthropology.
Freiburg is quite well-connected by ICE trains from major German cities like Frankfurt, Munich, and Stuttgart. For international connections, EuroCity trains connect Freiburg directly to Switzerland and France. If you prefer flying, EuroAirport Basel-Mulhouse-Freiburg serves as the closest airport.
---