Forget Paris! There is genuinely no city in Europe more iconic than Berlin. The German capital is renowned for its vibrant culture, unique history, and cosmopolitan atmosphere. It is, in many ways, unlike any other city in Germany. If you're looking for the best areas to stay in Berlin, you have stumbled upon the right article.
Berlin is home to an impressive array of museums and galleries, particularly on Museumsinsel. Famous Berliner attractions include Brandenburg Gate, the Berlin Wall, the Reichstag Building, and the East Side Gallery. Thanks to its thriving tourist industry, Berlin has plenty of places to stay, from the most luxurious hotels to hostels and budget accommodations.
From the moment you step foot in Berlin, you'll be met with an atmosphere of wonder and excitement. The streets are alive with diverse cultures and cuisines, while the music, art, and fashion scenes leave no stone unturned. David Bowie referred to Berlin as "the greatest cultural extravaganza one could imagine." Its unique mix of beauty, culture, and energy makes it an unmatched travel destination.
As the cultural capital of Europe, Berlin is a unique and exciting city for young travelers. But age is no barrier to enjoying this thriving metropolis. Whether you're visiting for the history and culture or to spend a weekend of debauchery at a techno club, keep reading to discover the best areas to stay in Berlin.
Accommodation Options in Berlin
---
The Best Areas to Stay in Berlin: A Summary
If you don't have time to read the full article, here is a quick summary of our recommended areas for tourists in Berlin. Keep on reading to find out more information about each of these neighborhoods.
---
What's the Best Area to Stay in Berlin?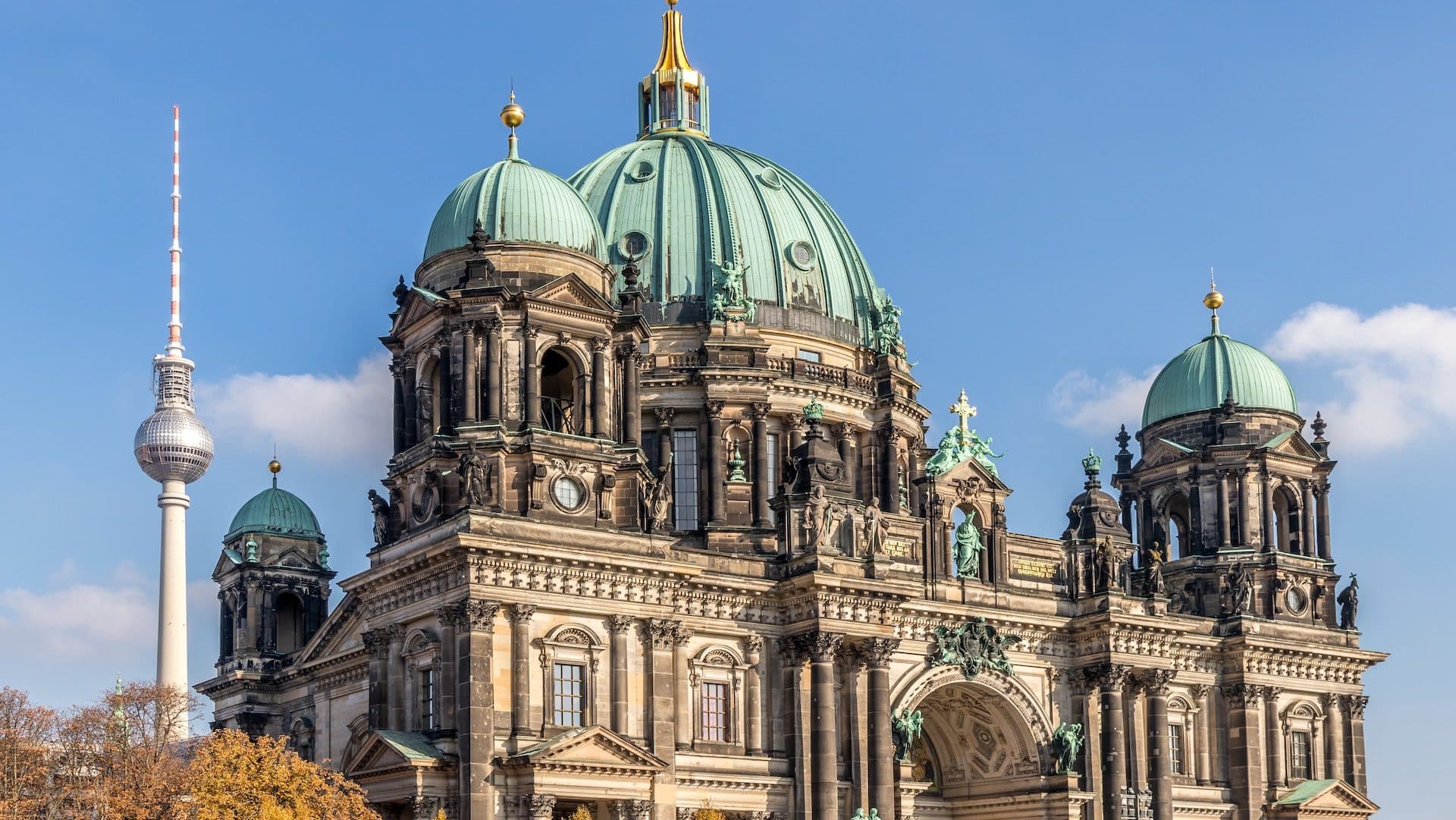 The best area to stay in Berlin is Mitte, especially if it's your first time visiting the city. Berlin's City Centre (Mitte literally means "middle" in German) is home to many attractions, including Alexanderplatz, Friedrichstrasse, and Museum Island. The Mitte district is also where some of the best-rated hotels in Berlin can be found.
Find available accommodation in Mitte.
Best Hotels in Mitte, Berlin
---
Where to Stay in Berlin for Sightseeing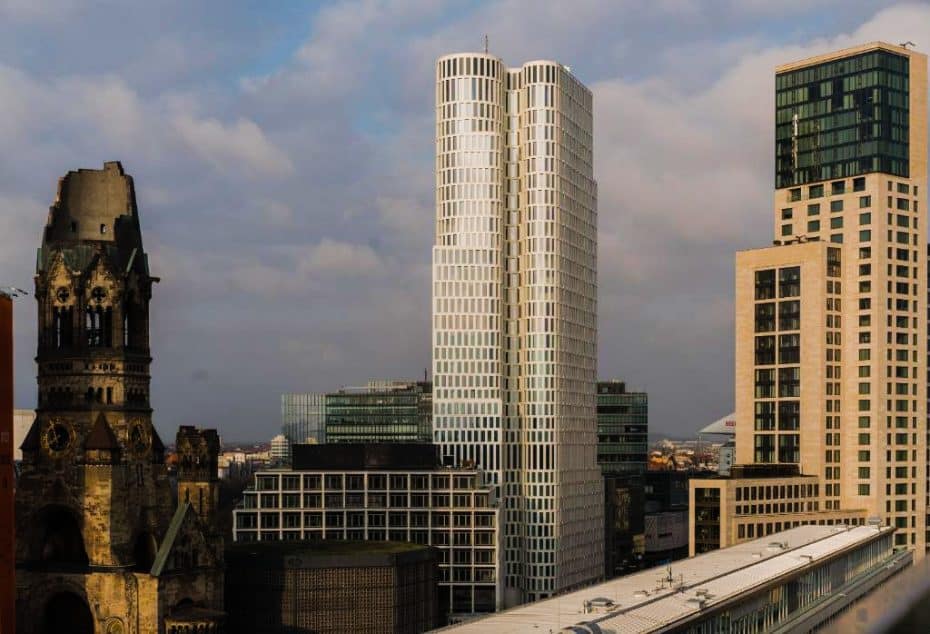 As mentioned above, Mitte is the best location for visitors to the German capital. That said, each district has a distinct atmosphere and different attractions. While the city's turbulent recent history hasn't made it easy to definitively answer the question, "where should I stay in Berlin?" After three years of living in the city, we will show you some of the most exciting quarters to stay in central Berlin:
---
The Best Areas for Tourists in Berlin: District by District
Berlin is divided into 12 different Bezirke (districts), further subdivided into dozens of smaller Ortsteilen (quarters). From a tourist's standpoint, these are the districts to keep in mind when trying to find out the most convenient location to stay in Berlin: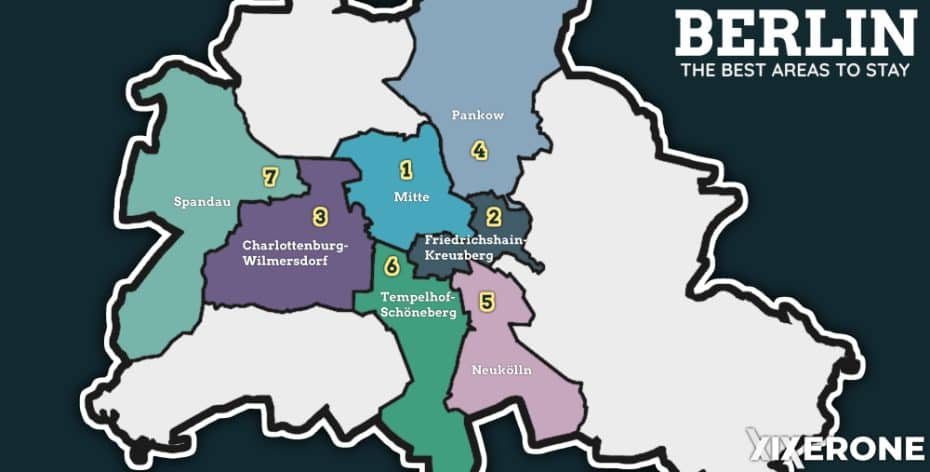 While most of Berlin's sights can be found in and around Mitte and Friedrichshein-Kreuzberg, with a few notable exceptions, including Charlottenburg Palace, Kudamm, and the Berlin Zoo, which are located in Charlottenburg-Wilmersdorf.
Berlin Neighborhood Guide Part I: Where to Stay in Central Berlin
Since the quarters in the centermost Berlin districts have different flavors, personalities, and hotels, we decided to highlight a few areas, especially in the Mitte district. These are the best areas to stay in Berlin City Center: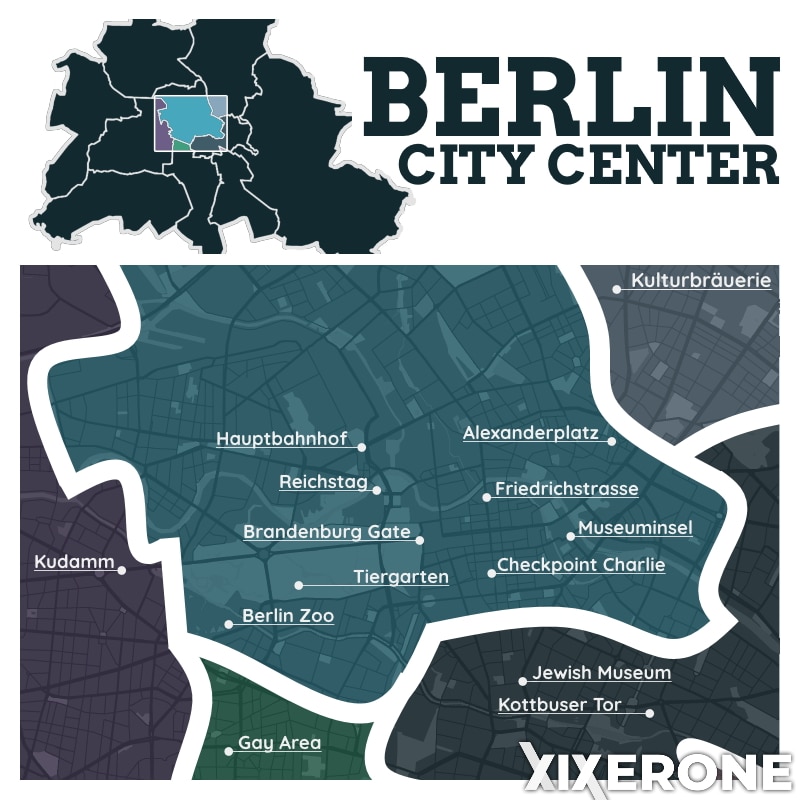 1. Mitte: Best Location in Berlin for Sightseeing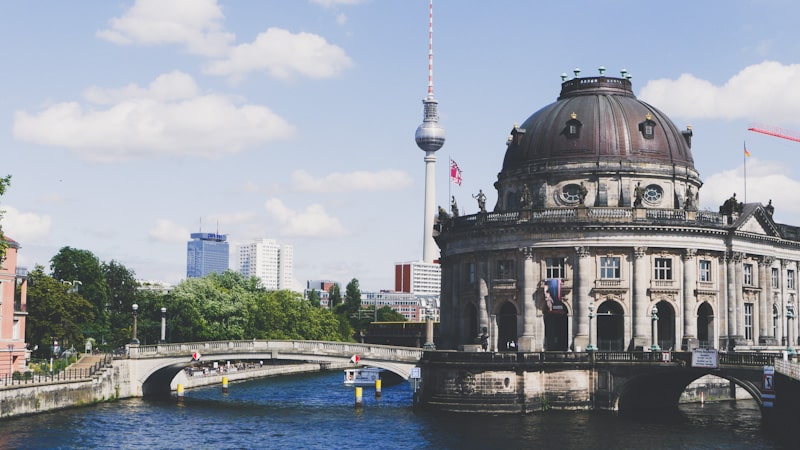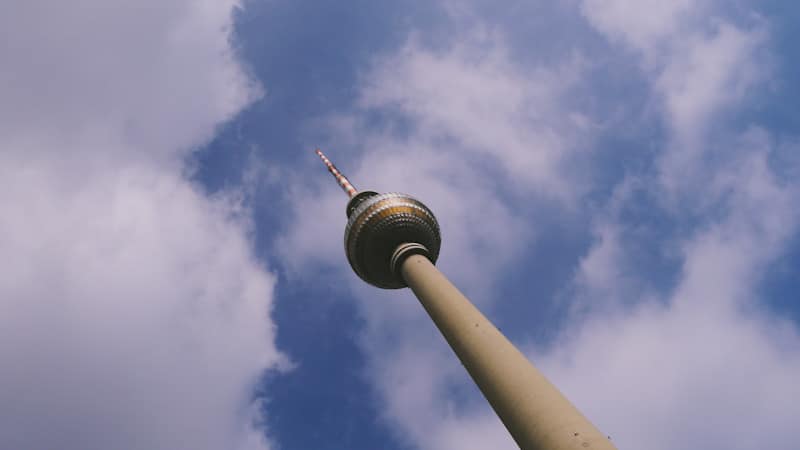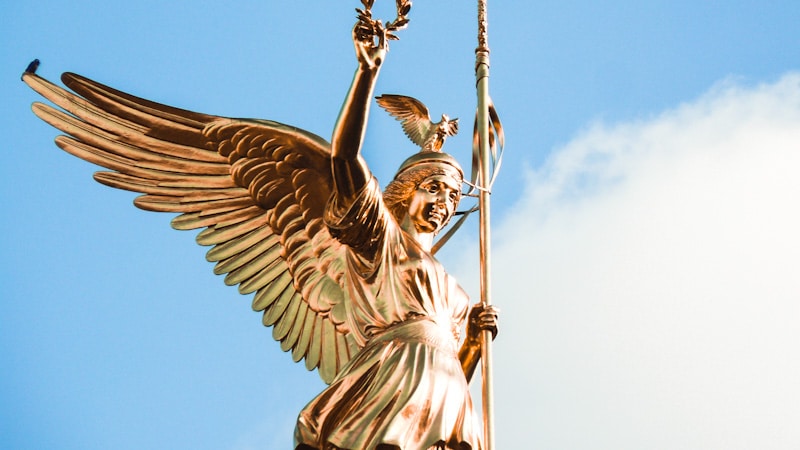 Located in Berlin's heart, Mitte is the German capital's historic, political and commercial epicenter.
Why is this the best area to stay in Berlin:

Heart of the city
Connected by several U-Bahn and S-Bahn lines
Alexanderplatz
Friedrichstrasse
Museum Island
Shopping streets
Brandenburg Gate & Reichstag
Tiergarten
Best-rated hotels in the city
Mitte is the perfect place to stay for first-time travelers to Berlin. Its convenient location at the heart of the city makes it a great home base for exploring, dining, and going out.
It is also the oldest district in Berlin. Nikolaiviertel (St. Nicholas Quarter) is a small area near the river dating back to the 11th century. While it was heavily bombed during the Second World War, it was rebuilt during the 1950s and 60s.
The whole district is centered around Friedrichstraße, a shopping and entertainment area home to the famous Checkpoint Charlie. It was the most important street in East Berlin and is full of theaters, restaurants, and cafes. Friedrichstraße has some great stores with high-end designer labels for those going shopping.
Alexanderplatz is one of the city's most iconic locations, home to the Fernsehturm (TV Tower); standing at 368 meters (1,207.45 feet), it is one of the most recognizable landmarks in Germany. The surrounding area has a distinct socialist flavor and offers plenty of shops and restaurants. In contrast, the nearby Gendarmenmarkt displays a melange of French and Germanic styles.
Not far, Museum Island is worth a visit. Home to five of the most important museums in Germany, Museuminsel is a UNESCO-listed site. On it, the Pergamon Museum houses an impressive collection of ancient artifacts from the Middle East. There is also the Neues Museum which is full of Egyptian artifacts, and the Alte Nationalgalerie which is filled with 19th-century paintings.
From Brandenburg Gate to the Tiergarten and the Reichstag, Mitte is packed with iconic sights and attractions. A few steps away is the Jewish Memorial, a sobering reminder of the tragedy of the Holocaust. The memorial honors the suffering and courage of those killed in this dark period of Germany's history.
Mitte is home to excellent accommodations, from budget-friendly hostels to luxury hotels and midrange boutique options.
Regarding transportation in Berlin, Mitte is the perfect place to be. Berlin Hauptbahnhof, the city's central train station, is located in the district and serves as the terminus for many regional and long-distance (including ICE high-speed) lines. Several U and S-Bahn lines run throughout the district, and large hubs such as Friedrichstraße and Alexanderplatz make it easy to get around the city.
Best Hotels in Mitte, Berlin
---
2. Potsdamer Platz: Best Location in Berlin for Entertainment & Business Travelers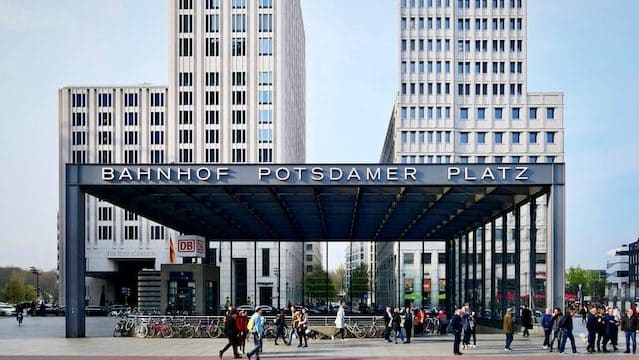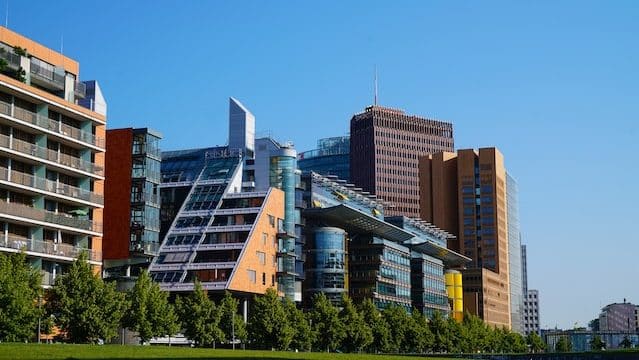 Once the border between East and West Berlin, Potsdamer Platz has become the city's most important business hub.
Why is this the best area to stay in Berlin:

Very central
Potsdamer Platz S-Bahn station
Sony Center
Mall of Berlin
Berlin Wall
Modern architecture
Upscale & business hotels
Near Tiergarten & Brandenburg Gate
Potsdamer Platz is among the most popular areas of the city; located in the heart of central Berlin, it is home to a wide range of attractions, shops, and restaurants.
The square is on the site of a former Prussian fortress. During the GDR period, Potsdamer Platz was largely neglected. The area was cut off from the rest of the city by the Berlin Wall and became a no man's land. After the fall of the Berlin Wall, the area became a symbol of reunification and was completely rebuilt with modern architecture. Today, it is a modern and bustling neighborhood filled with soaring skyscrapers and luxury hotels.
Potsdamer Platz is home to the iconic Sony Center, a modern-day entertainment complex with various attractions. Visitors can explore Sony Center's many shops, restaurants, cinemas, and the adjacent Mall of Berlin.
Another popular attraction in the area is the Topography of Terror. This museum on the Nazi SS and Gestapo headquarters allows visitors to learn more about German history. Potsdamer Platz is also just a short walk away from some of Berlin's most iconic sights, such as Brandenburg Gate and Checkpoint Charlie.
For those staying in the area, Potsdamer Platz S-Bahn station offers easy access to the rest of the city and its many attractions. Visitors can use the S-Bahn to get around Berlin quickly and access other modes of transportation, including buses, trams, taxis, and Uber. Those looking to explore further afield can easily take a regional train.
With its central location, modern architecture, and easy access to Berlin's many attractions, Potsdamer Platz is ideal for first-time visitors, business travelers, and families.
Best Hotels around Potsdamer Platz
---
3. Alexanderplatz: A Super Central and Well-Connected Location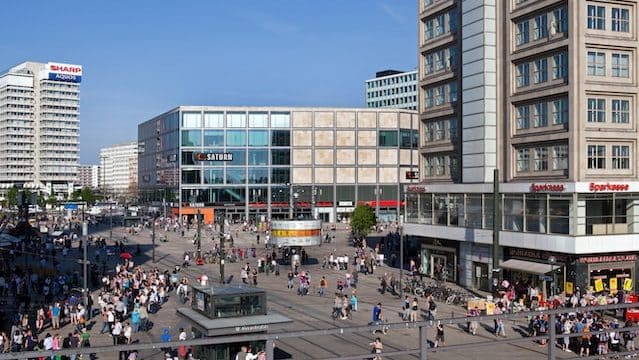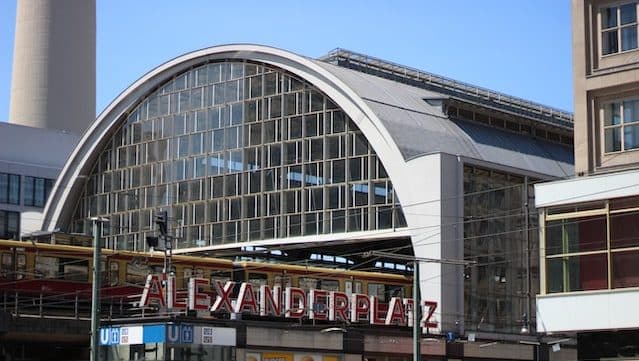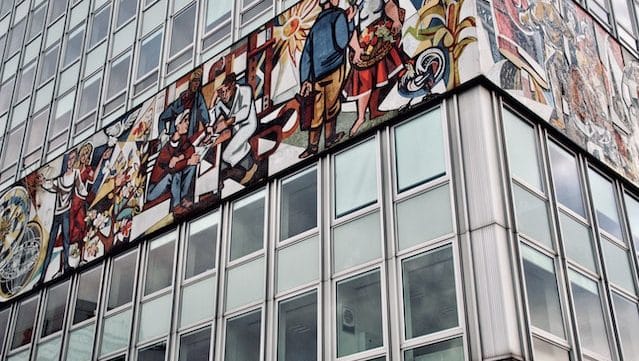 With the Fernsehturm as its defining feature, Alexanderplatz is Berlin's most iconic square.
Why is this the best area to stay in Berlin:

Very central
Very well-connected by public transport
TV Tower
Malls and shops all around
Walking distance to the Museum Island
GDR-era architecture
All kinds of hotels
Hackescher Markt
Alexanderplatz is one of the most famous areas in Berlin.
During the GDR period, the square was the center of the city. The Fernsehturm (TV Tower) was a symbol of the GDR's power and its ever-watchful eye over Berlin. Today, the tower is a popular tourist attraction and offers a panoramic viewing platform 200 meters (650 feet) above the ground and a revolving restaurant.
Like other parts of Mitte, Alexanderplatz's architecture is a mix of old and new, with historic buildings like the Marienkirche and the Rotes Rathaus alongside modern structures. There are plenty of attractions to explore nearby, such as the Berlin Dungeon, the DDR Museum, and the Berlin Cathedral.
Just a few minutes away from Alexanderplatz is Hackescher Markt. This area is known for its vibrant nightlife, with plenty of bars, clubs, and restaurants. It is also a great place to shop for unique souvenirs.
Alexanderplatz is conveniently located close to many of Berlin's top attractions. It's only a 20-minute walk from the Brandenburg Gate, the iconic symbol of Germany, and a 10-minute walk from Museum Island.
Several U-Bahn, S-Bahn, and tram lines stop at Alexanderplatz, making it easy to get around Berlin. The U-Bahn line is especially convenient, with a station located directly beneath the square.
Staying in Alexanderplatz is surprisingly affordable for travelers on a budget. There are a variety of hotels, hostels, and apartments available to suit any budget. For a more luxurious stay, the area also offers plenty of upscale options.
Best Hotels around Alexanderplatz
---
4. Kreuzberg: Best Location in Berlin for Nightlife and Young Travelers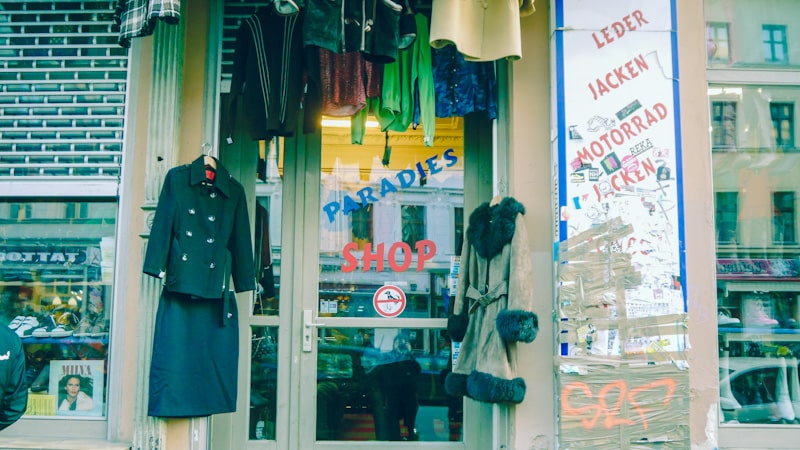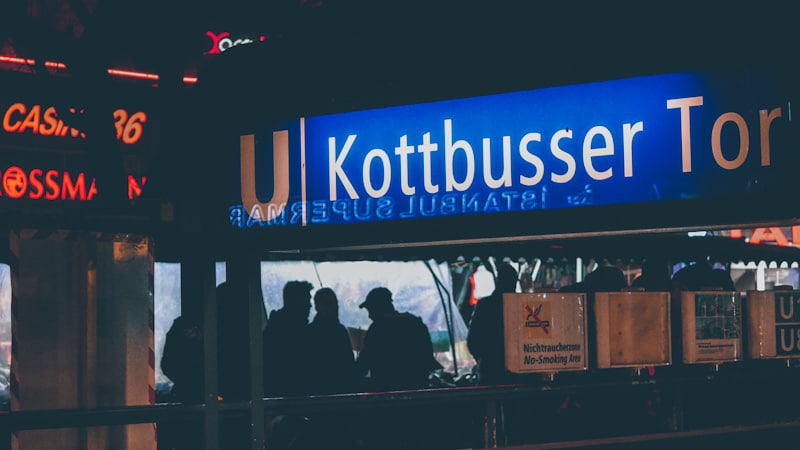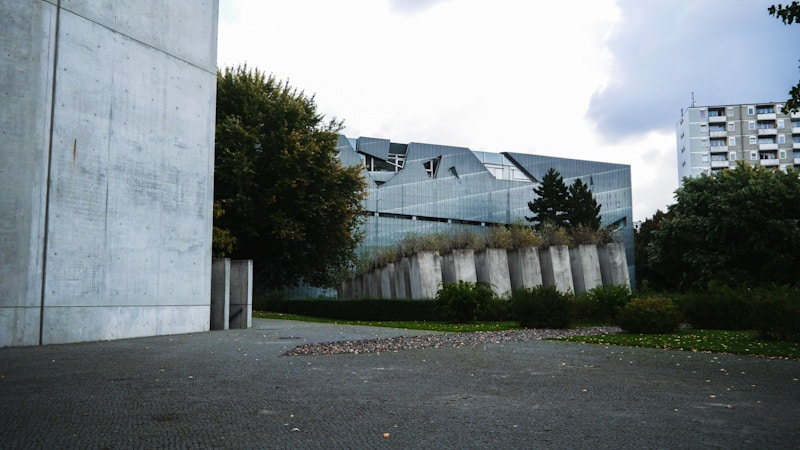 Berlin's hipster heart, Kreuzberg is a nightlife hub & one of the best areas to stay in Berlin for young party-goers.
Why is this the best area to stay in Berlin:

Very central
Very well-connected by U-Bahn
Berlin's main hipster neighborhood
Best location for nightlife
Jewish Museum Berlin
Cheap restaurants & kebab joints
Boutique hotels & budget accommodation
Kreuzberg is one of the trendiest neighborhoods in Berlin.
This quarter is located in the heart of Berlin, southeast of Mitte. It's known for its vibrant nightlife and diverse cultural attractions, with various bars, cafes, and nightclubs. Its many independent boutiques, galleries, and second-hand shops make it an all-time favorite among local hipsters, artsy types, and young travelers. The neighborhood is also home to several budget-friendly hotels and hostels, making it an excellent option for first-time travelers on a budget.
Kreuzberg has a long and colorful history. It first became a popular destination for immigrants in the 19th century, a tradition that continues today. It's one of the most ethnically diverse neighborhoods in the city.
When the sun sets, Kreuzberg transforms into an exciting nightlife destination. The area, particularly around Kottbuser Tor, is full of bars, pubs, and clubs that cater to all tastes. Head to SO36 for a dose of punk rock and cheap beer or Kater Blau for dancing and techno music. For a more relaxed atmosphere, head to the cozy bars along Schlesische Straße, where you can find live music and craft beers.
In addition to its numerous bars and clubs, Kreuzberg is also home to several cultural attractions, such as the Jewish Museum Berlin. This museum explores the history of Jews in Germany from the Middle Ages through the Holocaust and up to the present day. The building is an impressive architectural feat. Designed by renowned architect Daniel Libeskind and opened in 2001.
Kreuzberg is well-connected to the rest of the city via the U-Bahn. The U1, U2, and U8 lines run through the district, connecting it to other popular Berlin neighborhoods such as Mitte, Neukölln, and Prenzlauer Berg.
Best Hotels in Kreuzberg
---
5. West Berlin: Best Location for Shopping & Luxury Hotels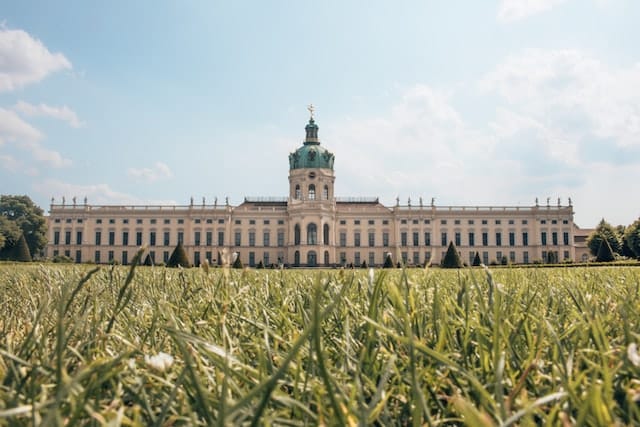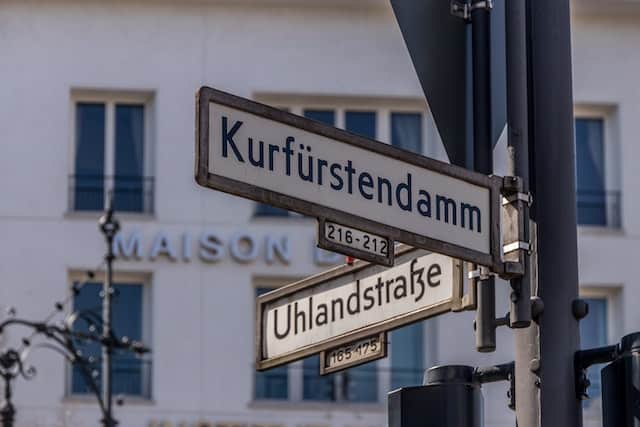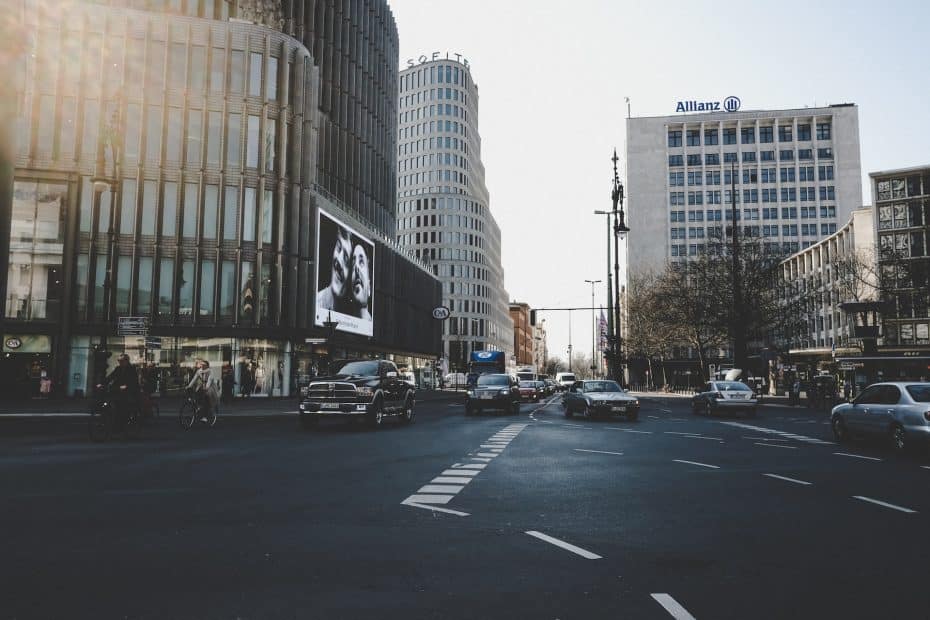 Comprising the upscale Charlottenburg & Wilmersdorf quarters, West Berlin is a fashion shopping destination and a great area to stay in the German capital.
Why is this the best area to stay in Berlin:

West Berlin City Center
Very well-connected by U-Bahn & S-bahn
Upscale area
Best location for shopping
Luxury hotels
Kaiser Wilhelm Memorial Church
Berlin Zoo
Berlin Messe
Charlottenburg Palace
After World War II, Berlin was divided into East and West Berlin, with East Berlin becoming part of the German Democratic Republic and West Berlin becoming part of the Federal Republic of Germany. West Berlin was a unique city during the Cold War, as it was surrounded by East German territory and was considered an island in the Communist bloc. It was divided into American, French, and British sectors from 1945 to 1989.
These three sectors allowed for the free passage of goods and people, and West Berliners were allowed certain freedoms that other East Germans were not. As such, West Berlin was a capitalist microcosm within the communist world.
The heart of West Berlin is Charlottenburg-Wilmersdorf. This city area is home to attractions such as the historic Kaiser Wilhelm Memorial Church. Built in 1895, the church was heavily damaged during WWII and was preserved as a reminder of the destruction caused by war. Other West Berlin Attractions include the Botanical Gardens, Berlin Zoo, and the Deutsche Oper.
With that in mind, the most famous attraction in Charlottenburg-Wilmersdorf is Schloss Charlottenburg. This stunning palace is the largest in Berlin and was commissioned by Sophie Charlotte, the wife of Friedrich I, in the 17th century. It is a Baroque-style palace with beautiful gardens, grand halls, and an exquisite art collection. Visitors can learn about the palace's history, from its construction to its various renovations, and take a tour of the rooms inside.
Shopping buffs will be delighted to visit Kurfürstendamm, or "Kudamm" as it is affectionately called. This is the main shopping stretch of Berlin and features designer shops, high-end stores, and everything in between. Nearby, the Europa Center offers plenty of eateries, cinemas, and arcades, making it a great place to spend an evening.
Berlin Messe is also located in Charlottenburg-Wilmersdorf and is one of Europe's most important trade fairs. Businesses from around the world come to this exhibition center to showcase their products and services, while industry professionals can attend lectures and seminars. Themes range from technology and innovation to transport and travel.
For convenience, many visitors stay near the Zoologischer Garten station. This station is one of the city's main train hubs and is easily accessible from all parts of the city. It is also within walking distance of many attractions in Charlottenburg-Wilmersdorf, making it a great option if you want to explore the area on foot.
There are plenty of hotels in the area, ranging from budget options to luxury accommodations, ensuring something for everyone.
Best Hotels in West Berlin
---
6. Friedrichshain: A Great Location for Nightlife in East Berlin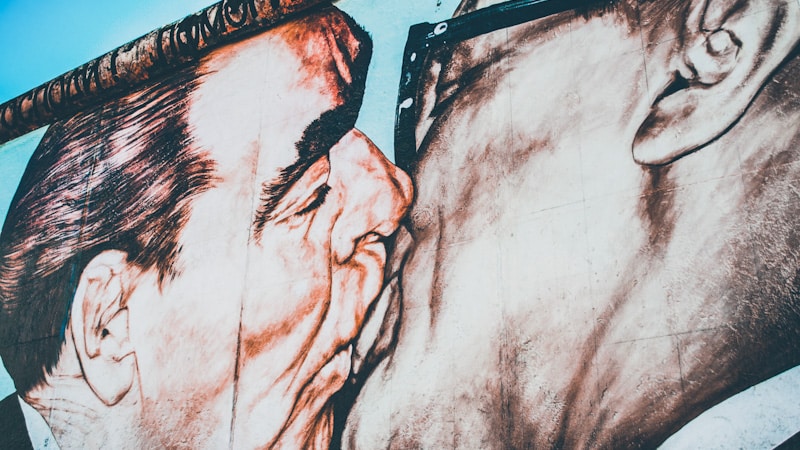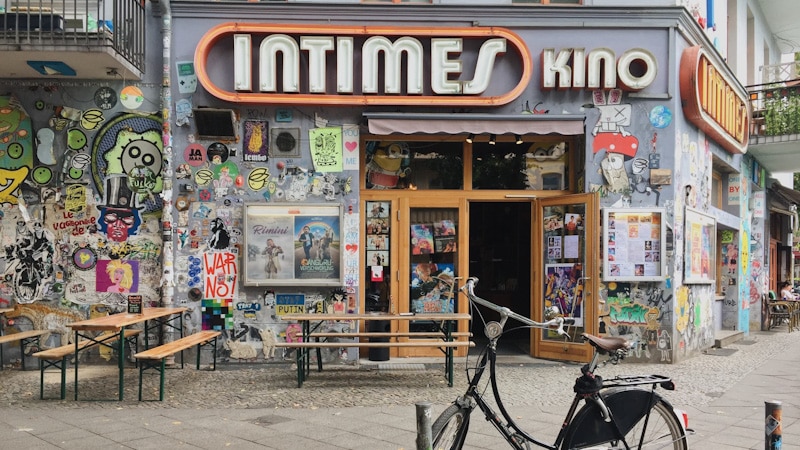 Connected to Kreuzberg by the famous Oberbaumbrücke, Friedrichshain is one of the liveliest neighborhoods in Berlin.
Why is this the best area to stay in Berlin:

Relatively central location
Well-connected by U-Bahn
Hipster area
All kinds of accomodation
Vintage markets
Lots of nightlife venues
East Side Gallery
For a fun and eclectic neighborhood to stay in, Friedrichshain is an ideal spot. This bohemian district is full of cafes, bars, and art galleries that reflect its vibrant culture.
This neighborhood features some of Berlin's most iconic architecture, a mix of GDR and post-war buildings. The Ostbahnhof, a former GDR station, is now a bustling marketplace where tourists and locals shop for vintage finds, street food, and souvenirs. Oberbaum Bridge, built in the late 1800s, is a stunning example of engineering, with its distinctive red brick arches and intricate stonework. A walk around the area reveals many more examples of local architecture, colorful graffiti, and street art.
Friedrichshain is also a great place to explore Berlin's nightlife scene. The neighborhood is full of famous techno clubs that open well into the early morning. Perhaps the most iconic of all, Berghain has become legendary for its huge crowds, energetic atmosphere, and cutting-edge music. It is one of the most famous European clubs and is known for its strict door policy.
If you're looking for more of a low-key scene, there are plenty of bars and pubs to explore that offer an intimate atmosphere. Night transportation is convenient, so getting back to your accommodation after a night out is easy.
Regarding attractions, the East Side Gallery is the most famous place to visit in Friedrichshain. This open-air gallery consists of a stunning collection of artwork painted directly onto the remaining stretch of the Berlin Wall. The gallery features many styles, from abstract art to humorous cartoons.
Friedrichshain is centered around Karl-Marx-Allee. The boulevard was built during the GDR era and features many sculptures and monuments dedicated to the country's communist past.
Boxhangenerplatz offers antique and second-hand markets that are a must-see if you're looking for a great place to shop. Every Saturday and Sunday, locals and tourists flock to the market to browse the selection of fresh produce, flowers, trinkets, and souvenirs.
Transportation in Friedrichshain is very convenient. S-Bahn stations, including Ostbahnhof and Ostkreuz, provide easy access to the city center and the Ringsbah. Meanwhile, U-Bahn line 5 crosses the district, and several tram and bus lines are also available.
Best Hotels in Friedrichshain
---
7. Prenzlauer Berg: A Great Central Option in East Berlin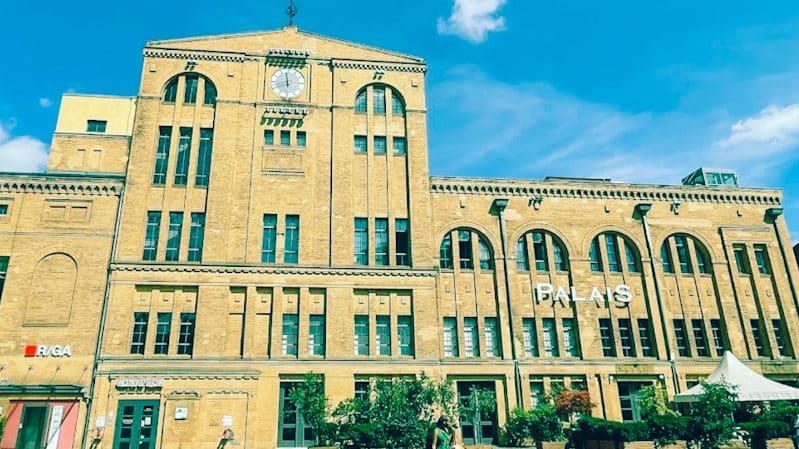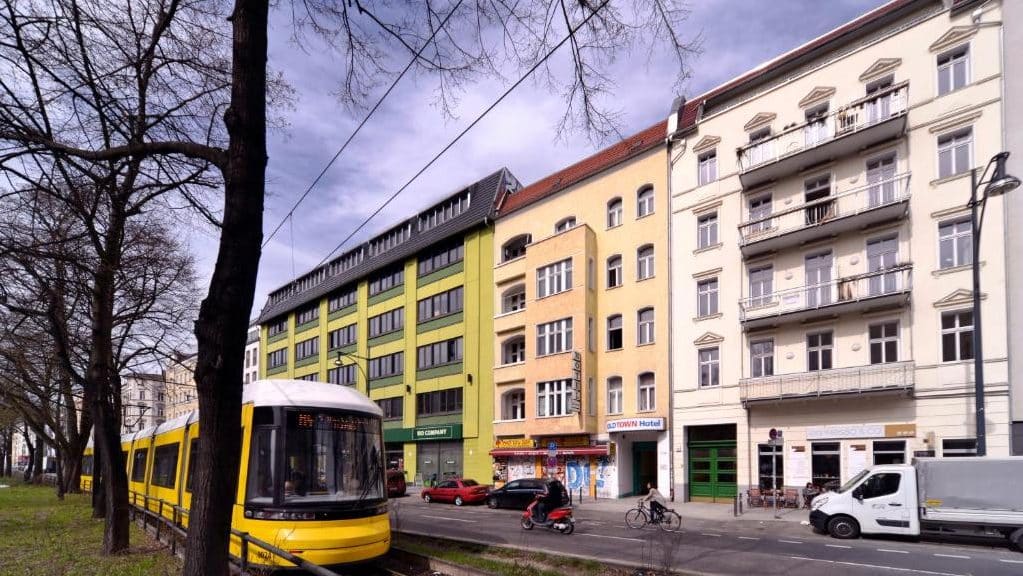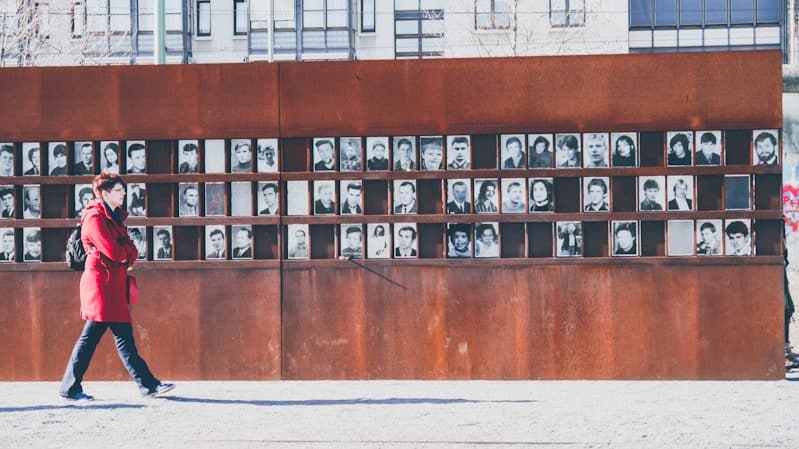 In former East Berlin, Prenzlauer Berg is a relatively quiet and alternative area and one of the best areas to stay in Berlin.
Why is this the best area to stay in Berlin:

Very central location
Well-connected by Tram & S-bahn
Charming area
Mid-range & budget accomodation
Kulturbräuerie
Mauerpark
Berghain
Nightlife spots
Prenzlauer Berg is one of the most popular neighborhoods in Berlin for first-time travelers. It is located in the eastern part of the city and offers a wide selection of hotels, restaurants, and bars.
For those looking for more of an authentic experience, there are plenty of quaint cafes and independent shops to explore. It's also close to Alexanderplatz and Museum Island, making it an ideal base for sightseeing.
Prenzlauer Berg was one of the traditional Jewish areas of Berlin before WWII. Many of the buildings here have preserved their original facades and offer a glimpse into what Berlin used to look like before the war.
The Kulturbräuerei, a former brewery turned into a cultural center, is the perfect place to spend an evening in Prenzlauer Berg. There are often special events throughout the year, such as beer festivals, art installations, and concerts.
One of the most popular spots in Prenzlauer Berg is Mauerpark. This large green space was once part of the Berlin Wall and is now home to a famous Flea Market where you can find reasonably priced vintage and second-hand items. It's also a great spot to take in some live music and enjoy a picnic with friends.
While public transportation in this area is not as comprehensive as in other central parts of Berlin, Prenzlauer Berg offers plenty of options to get around, including trams, buses, and a few U-Bahn and S-Bahn stations.
Best Hotels in Prenzlauer Berg
---
8. Schöneberg: Best Location for LGBTQ+ Travelers to Berlin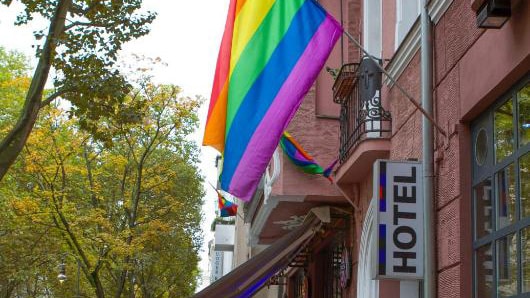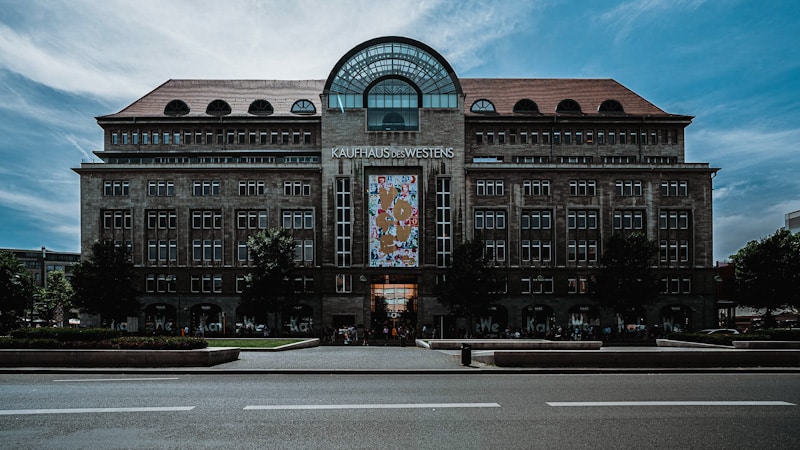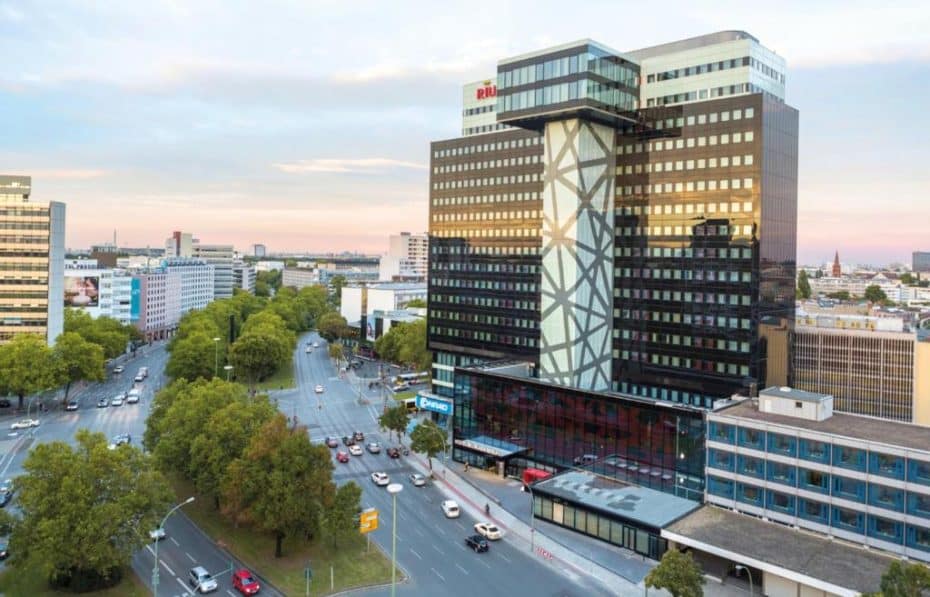 Berlin's Gay Village since the 1920s, Schöneberg is an upscale and central district packed with LGBTQ+ nightlife.
Why is this the best area to stay in Berlin:

Berlin Gay Area
Well-connected by U-Bahn
KaDeWe department store
Lots of nightlife venues
Walking distance to Kudamm & Zoologischer Garten station
Upscale atmosphere
Schöneberg is one of the most popular destinations for first-time visitors to Berlin, especially among the LGBT crowd.
Nestled in the southwest of the city, close to several renowned attractions, it is a great neighborhood to get acquainted with the German capital.
The Schöneberg district is mainly known as the epicenter of Berlin's gay and lesbian scene. Since the 1920s, this area has been home to a sizeable queer community with much to offer regarding LGBTQI+ bars and clubs.
Some places worth visiting around the area include Kaufhaus des Westens (KaDeWe), the largest department store in mainland Europe that draws in visitors from all over the world. Kurfürstendamm (Kudamm) is also nearby and offers an extensive selection of stores and restaurants.
The excellent public transportation network makes getting in and around Schöneberg easy and convenient. U-Bahn lines U1, U2, U3, and U4 have several stops in the area, including Platz der Luftbrucke, Nollendorfplatz, and Viktoria-Luise-Platz. The S-Bahn network is also easily accessible and runs through several important stations, such as Yorckstrasse and Gleisdreieck. Moreover, the area has several bus lines.
Best Hotels in Schöneberg
---
9. Neukölln: An Up-and-Coming Alternative District in Berlin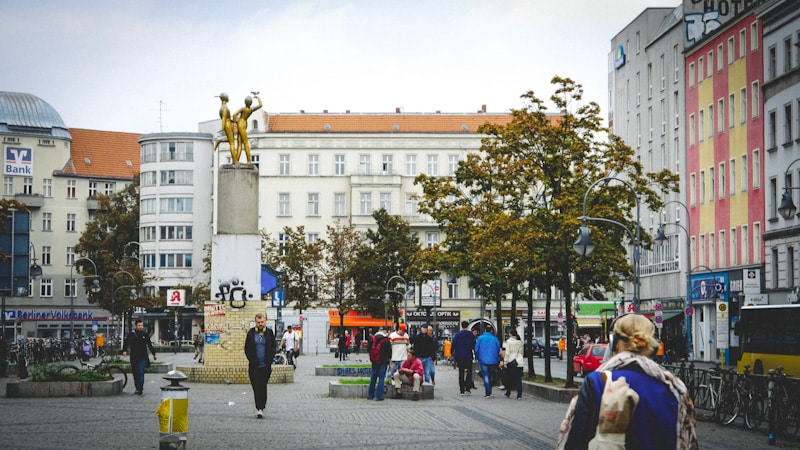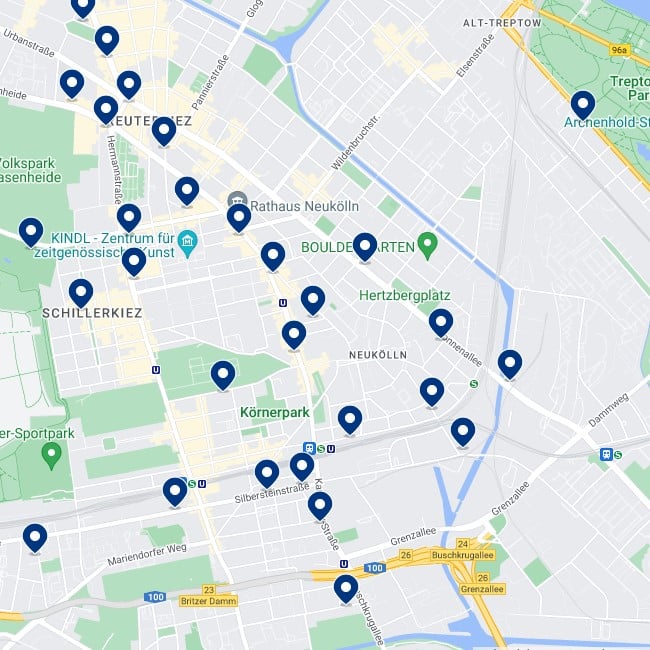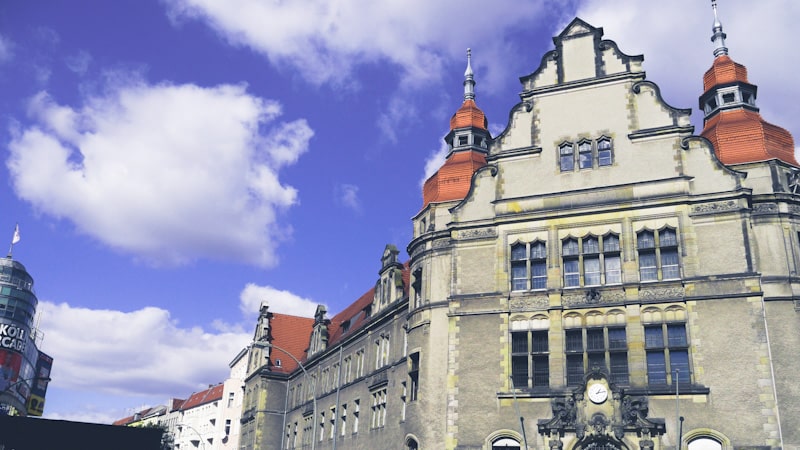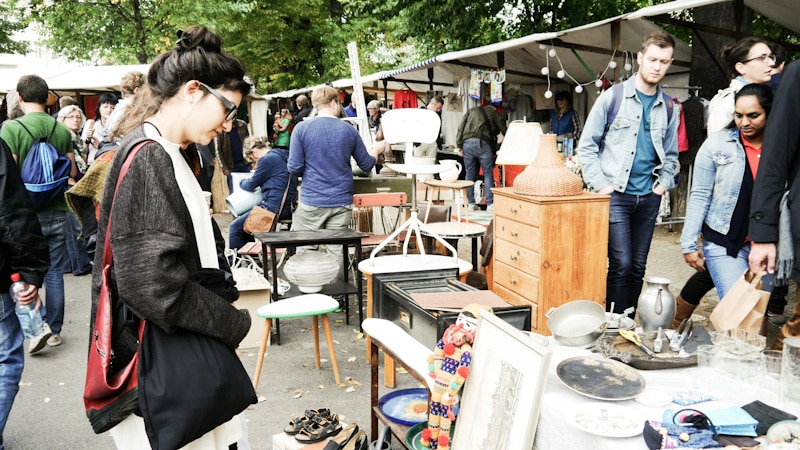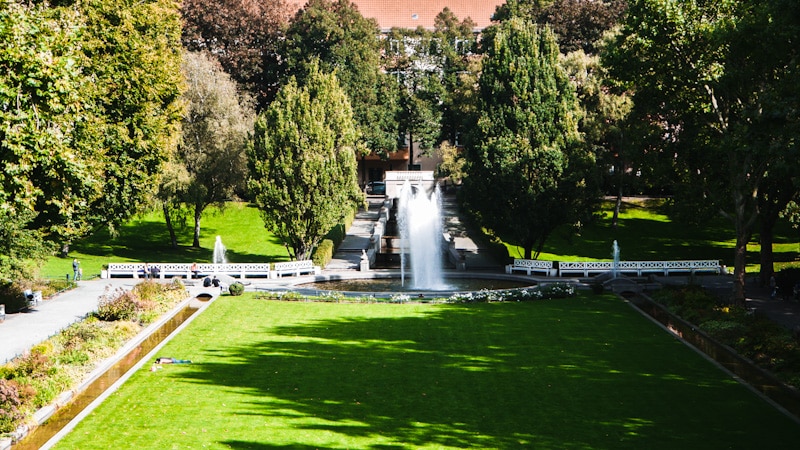 Located in Southeast Berlin, Neukölln is one of the most exciting and multicultural districts in the city.
Why is this the best area to stay in Berlin:

Kreuzkölln hipster area
Well-connected by U-Bahn & S-Bahn
Rixdorf historical area
Mid-range & budget accomodation
Horseshoe Estate
Lots of parks
International food
Berlin's Neukölln district is an up-and-coming area perfect for first-time travelers wanting to explore the city.
Its tree-lined streets and vibrant art scene give it a unique charm, and its diverse range of cafes, restaurants, and nightlife options means there's always something new to discover. Plus, it's a great place to stay if you're looking for budget accommodation.
Neuukölln is a huge district, so it's worth having a good idea where you want to stay. Kreuzkölln, for example, is located on the district's north end, on the border with Kreuzberg. It's quickly becoming one of the most popular areas for travelers looking for a hipster vibe. It's full of trendy bars, vintage stores, and a diverse range of eateries, from vegan joints to alternative pubs and cafés.
Apart from bars and eateries, there are plenty of other attractions in Neukölln. Be sure to visit the beautiful Tempelhofer Feld, a former airport turned urban park, Neukölln Arcaden, a shopping center with unique shops and a weekly farmers' market, and the Maybachufer Flea Market.
Another great area in Neukölln is Rixdorf, a former village with cobblestone streets and 19th-century architecture. Relatively spared by the Allied raids during WWII, this area is full of cafés, pubs, and restaurants.
For those wanting to explore Neukölln's cultural side, the Hufeisensiedlung (Horseshoe Estate) is a UNESCO-listed site and a must-visit. Situated in the heart of Neukölln's Britz neighborhood, this architectural wonder is a perfect example of 1920s garden city planning.
Neukölln offers convenient transportation links to the city center thanks to the Ringbahn and U-Bahn lines U7 and U8.
Best Hotels in Neukölln
---
10. Tiergarten: Best Location for Families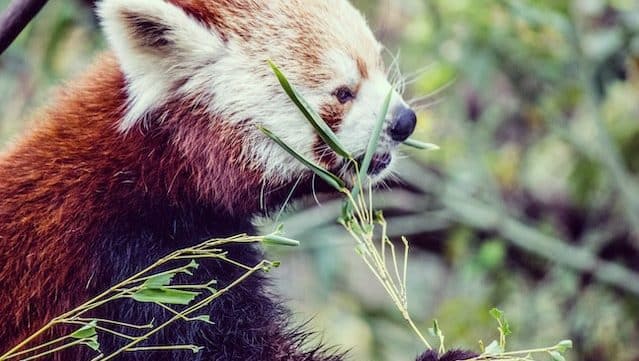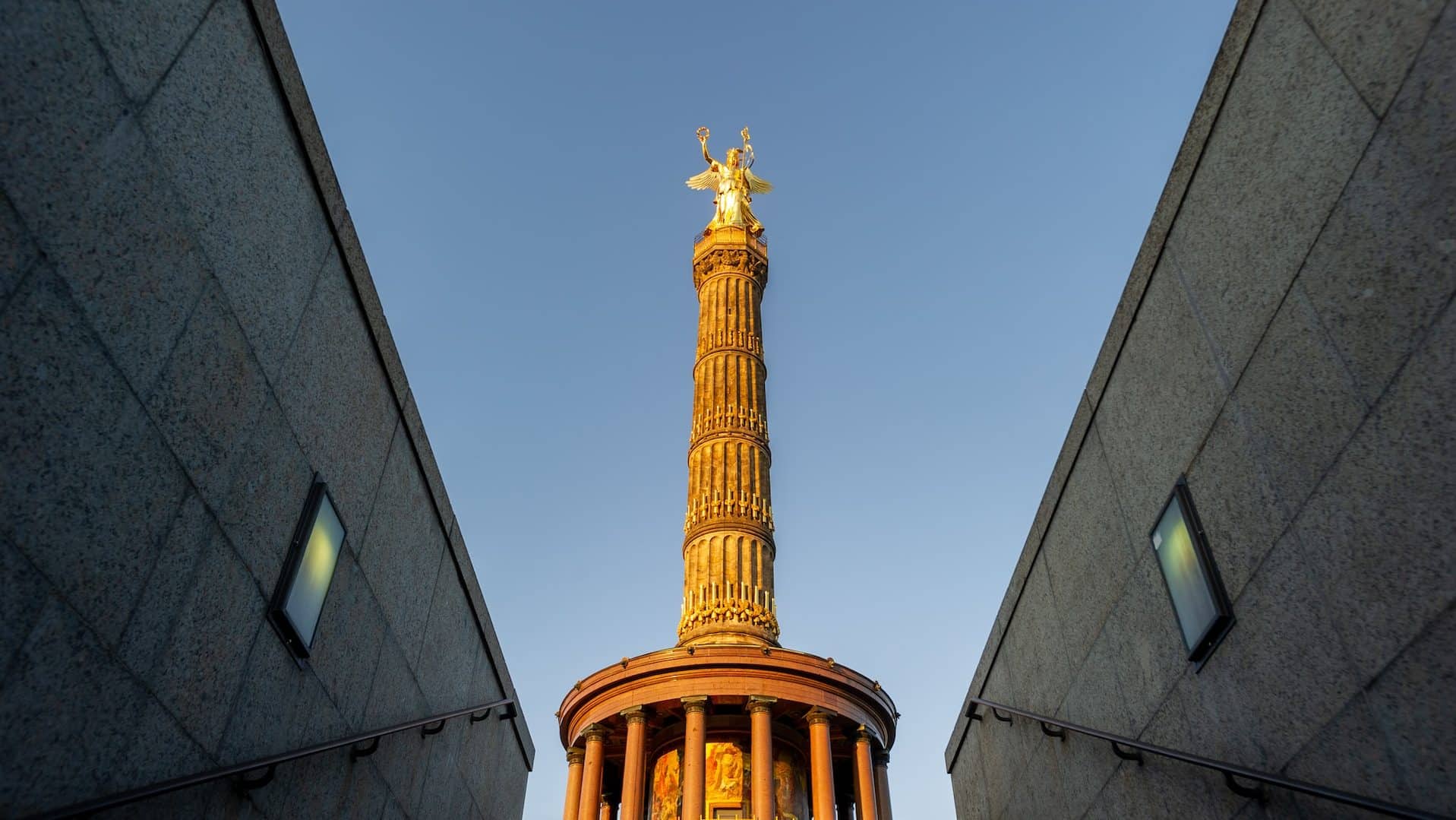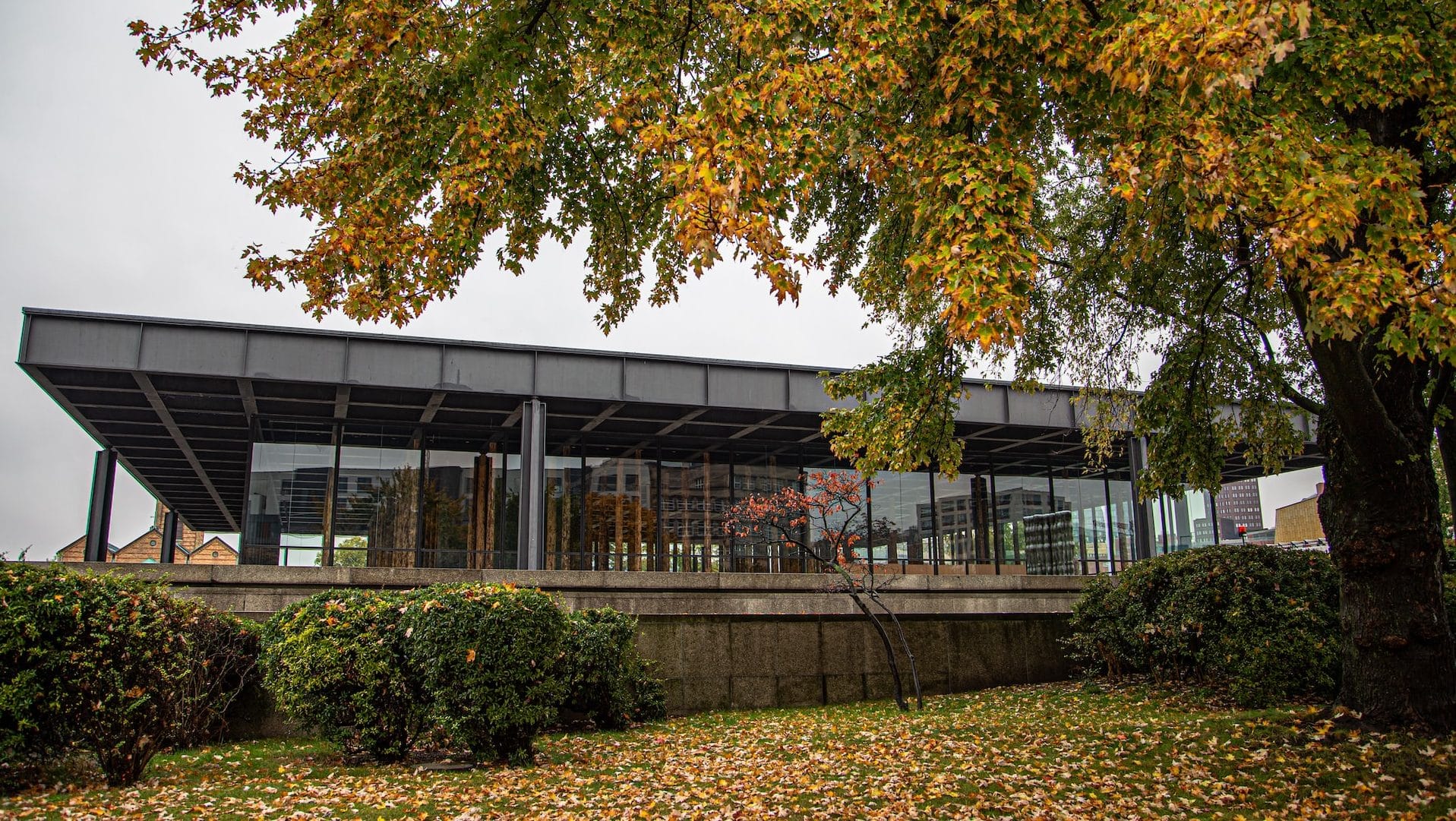 Quiet & upscale, the Tiergarten area is home to Berlin's most famous park and several other attractions.
Why is this the best area to stay in Berlin:

Tiergarten Park
Well-connected by public transport
Walking distance to Brandenburg Gate
Berlin Zoo
Several museums
Upscale hotels
Foreign embassies
Located in the city's geographical center, the Tiergarten neighborhood is a great (and extremely green) area to stay in Berlin for travelers looking for family-oriented attractions and an upscale and quiet neighborhood.
The most prominent attraction in this quarter is, of course, the expansive Tiergarten. Berlin's largest inner-city park, Tiergarten, was initially built in the 16th century and later redesigned in the Romantic style in the 19th century. It has been a popular destination for locals and visitors ever since.
In addition to its vast green spaces, the park boasts several monuments and memorials, notably the Victory column, the Homo Monument, and the Tiergartenwässer. The park's vast open spaces offer plenty of opportunities for the perfect picnic spot or a stroll.
On the park's eastern edge lies Brandenburg Gate and the Holocaust Memorial. Meanwhile, its western portion is dominated by the Berlin Zoo.
The famous Reichstag and prominent government buildings are just north of the Tiergarten. At the same time, the area to the south is home to many international embassies, consulates, and diplomatic missions.
Many museums, including the Nationalgalerie, the Neue Nationalgalerie, the Gemäldegalerie, the German Resistance Memorial Center, and the Gay Museum, are located around the park.
While the area doesn't offer much in terms of nightlife, it's a recommended area for those traveling with kids. Many luxury and boutique hotels can be found in this charming corner of Berlin.
Best Hotels in Tiergarten
---
Berlin Neighborhood Guide Part II: Alternative Places to Stay in Berlin
11. Tempelhof: A Great Option in South Berlin
With Tempelhofer Park as its main attraction, Tempelhof is an excellent choice for longer stays in Berlin.
Why is this the best area to stay in Berlin:

Tempelhofer Park
Quiet area
Close to Neukölln and Schöneberg
Mid-range accommodation
Tempelhof is located south of the city center, between Schöneberg and Neukölln.
Most of the district is dominated by Tempelhofer Park, one of Berlin's historic landmarks. It was opened in 1923 as Berlin's first commercial airport. During the Cold War, Tempelhof Airport played a crucial role in the Berlin Airlift, also known as Lüftbrucke. This operation delivered essential supplies to West Berliners otherwise isolated by Soviet forces. More than 200,000 flights carrying millions of tons of food and other necessities were made during the Airlift to sustain the population.
Today, the airport is open to visitors who can explore the former hangars and stroll through the park.
Tempelhof is considered to be a very livable neighborhood. It is known for its large green areas, numerous cultural attractions, and easy access to the city center. Thanks to its diverse population, there is an eclectic mix of restaurants, cafes, bars, and shops to explore.
The area is served by several S-Bahn and U-Bahn (lines U6 and U7) stations.
Best Hotels in Tempelhof
---
12. Gesundbrunnen: The Quiet Side of Mitte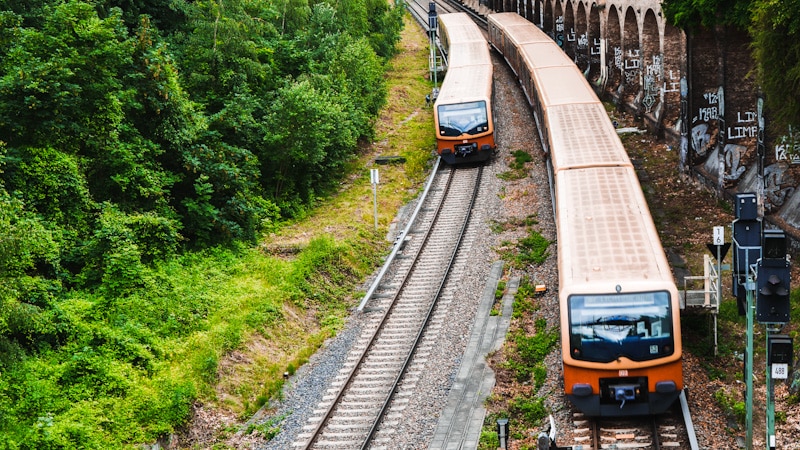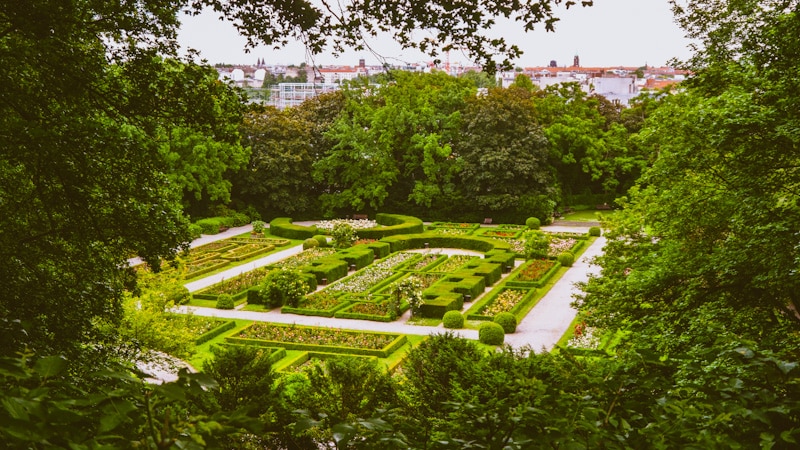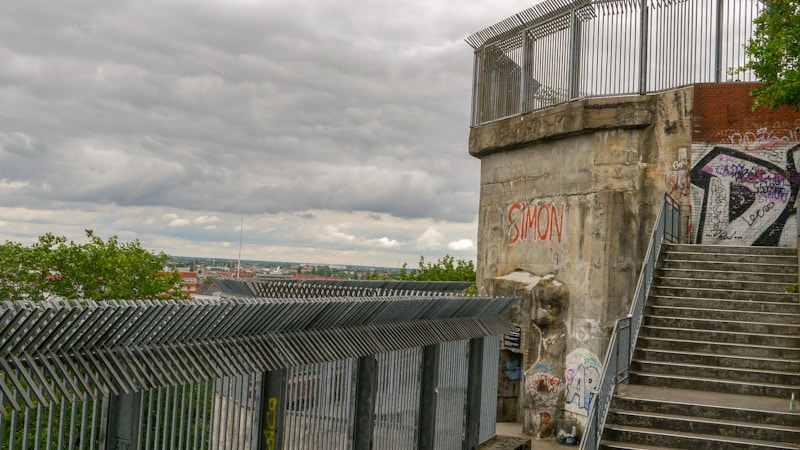 Located north of Mitte, Gesundbrunnen is an edgy & multicultural area with excellent transport connections.
Why is this the best area to stay in Berlin:

Quiet area
Humboldtpark
Guesundbrunnen Center
Great S-Bahn and U-Bahn connections
Budget accommodation
Excellent Turkish & Middle Eastern food
Gesundbrunnen is a Berlin neighborhood located just north of the city center. While it's technically within Mitte, the area has a distinct atmosphere.
This mainly working-class area is home to a large Middle Eastern and Southeast European population and, like many other districts in Berlin, has undergone a process of gentrification in recent years.
Gesundbrunnen's main tourist attraction is Humboldthain Park, an ample green space featuring a rose garden and a WWII-era bunker. The park's artificial mound offers excellent views of the city.
Gesundbrunnen Shopping Center, adjacent to the train station, is a popular shopping destination for locals. It has a wide range of high-street shops and a few restaurants.
Regarding transportation, this neighborhood is a great place to stay close to everything. Gessunbrunnen station provides access to the city center and other areas via the U8 line, S-Bahn, and Ringbahn services. Meanwhile, U-Bahn line U9 links Osloer Strasse to the Tiergarten and West Berlin.
Best Hotels in Gesundbrunnen
---
13. Spandau: Best Location for Hiking & Nature Lovers
Spandau is known for its lovely Old Town & many parks and waterways.
Why is this the best area to stay in Berlin:

Quiet area
Lots of parks and lakes
Charming old town
Good S-Bahn and U-Bahn connections
All kinds of accommodation
Spandau borough is in the western part of the city and offers easy access to public transport, a wide variety of attractions, and plenty of good hotels.
The quaint cobble-stoned streets of Spandau Old Town are bordered by traditional half-timbered houses, German restaurants, and bars, making it a great place to stroll.
Spandau offers much to do and see, such as the nearby Olympic Stadium and the Spandau Citadel, a fortress dating back to the 16th century, and the beautiful Havel riverbank and surrounding green spaces. The Spandauer Forest and Grünewald are some of the most popular places for hiking in Berlin, especially in the summer.
While Spandau is, by no means, the most central district to stay in, it is conveniently located for access to public transportation, including several S-Bahn (city rail) lines and the U-Bahn line U7. Furthermore, some Regional and Long Distance trains (including ICE services) also stop at the Spandau station.
Best Hotels in Spandau
---
14. Berlin-Brandenburg Airport : Best Location for a Stopover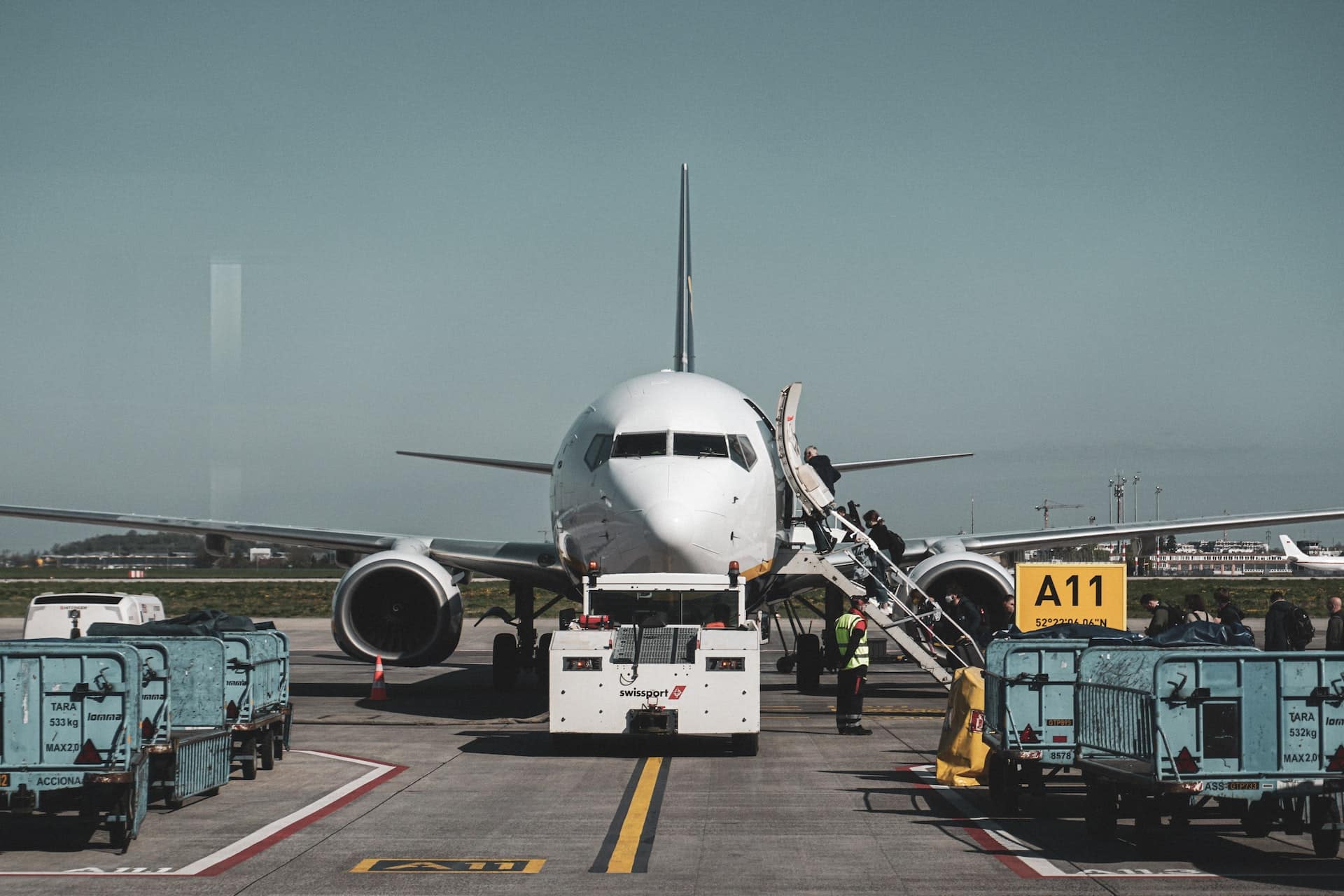 Located southeast of the city, hotels near Berlin Brandenburg International Airport are convenient during a long stopover in the German capital.
Berlin Brandenburg Airport (BER) is the primary airport serving Berlin, Germany.
It is the third-busiest airport in Germany and is a hub for easyJet and Eurowings. As well as a focus city for German flagship carrier Lufthansa.
Getting from Berlin Brandenburg Airport to the city center is relatively easy. Public transportation options include the S-Bahn, which connects the airport directly to central Berlin in about 25 minutes. Buses and taxis are also widely available.
Best Hotels near Berlin Airport
---
Read more about accommodation in Berlin:
Read this post in other languages:
---