Madrid is a beautiful and exciting city. The Spanish capital is known for its beautiful architecture, world-class museums, vibrant cultural life, and legendary nightlife. That said, if one thing captivates locals and visitors alike, it is this city's incredible atmosphere and energy. This electrifying spirit has much to do with Madrid's barrios, each with its own distinct style. Here is our list of the coolest neighborhoods in Madrid not to miss when visiting this great city.
If you are looking for the coolest areas in Madrid to plan your visit to the Spanish capital, or you are looking for the best areas to stay in Madrid, you have come to the right place.
---
Find out more…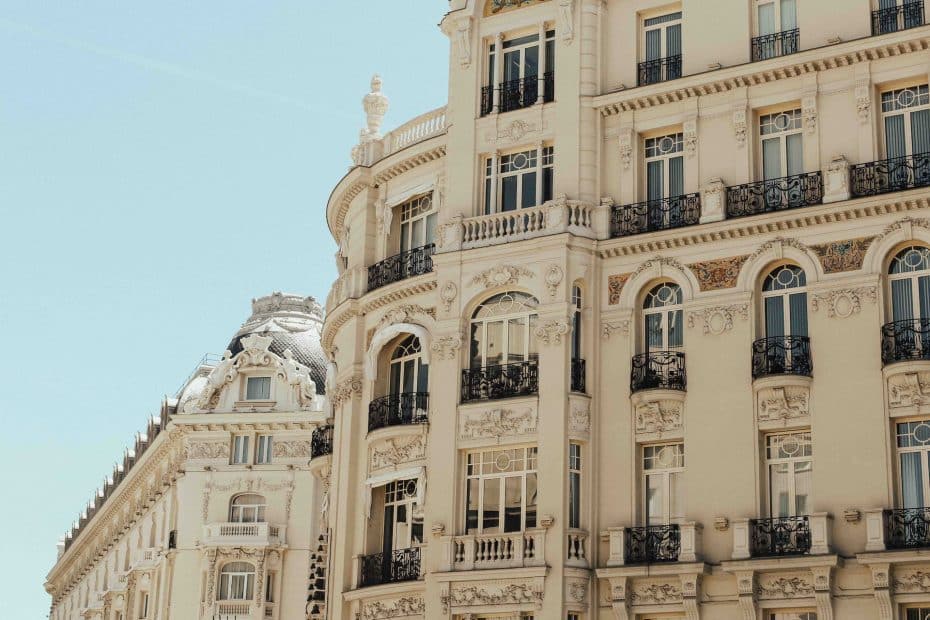 ---
The 9 Coolest Neighborhoods in Madrid for an Unforgettable Visit
1. Sol & Madrid de los Austrias
The Sol Quarter is located in the heart of Madrid's Centro district.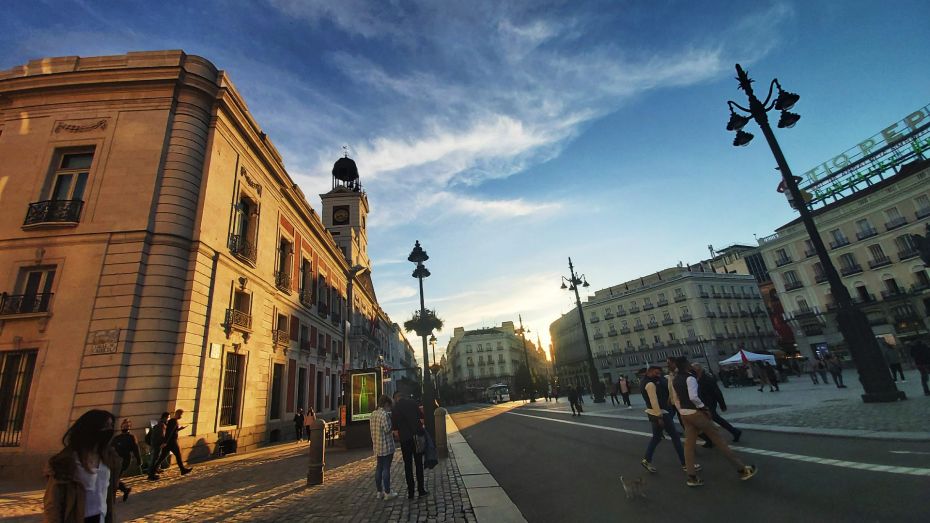 This area is centered around Puerta del Sol, Madrid's political, commercial, and transport hub. Puerta del Sol is located at the confluence of San Jerónimo Alcalá, Montera, Carmen, Preciados, Arenal, Mayor, Correo, and Carretas streets.
This vibrant square is home to some of the city's most recognizable icons, such as the "El Oso y el Madroño" sculpture, Tío Pepe's neon sign, "Kilometro Cero" ( a brass plaque from which all of the Spanish roads originate), the monument to Carlos III and the modern glass domes giving access to the metro and commuter train station.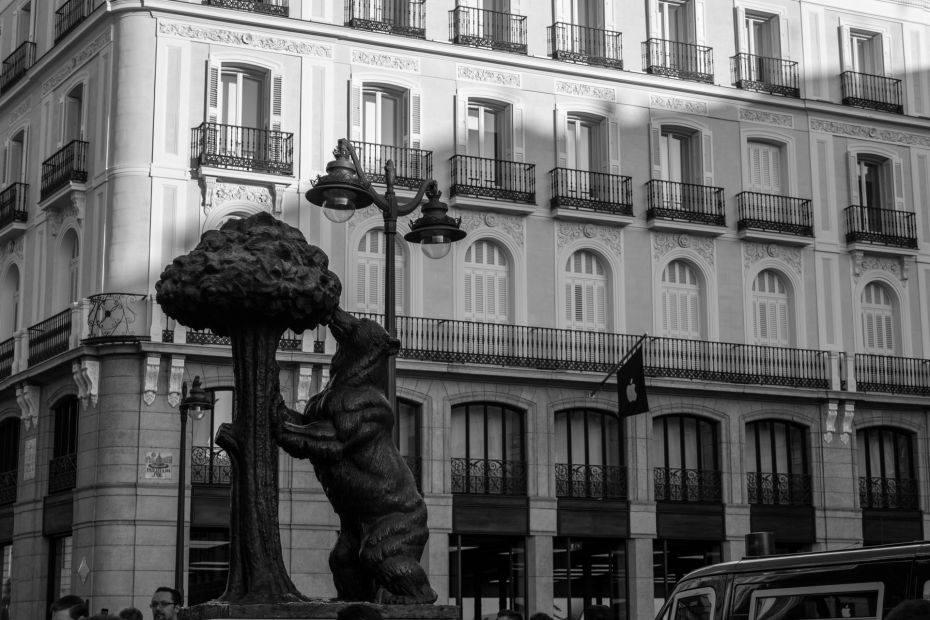 On the south side of Puerta del Sol is the Real Casa de Correos, an eighteenth-century building built to serve as the headquarters of the postal service company, now the regional government's central office.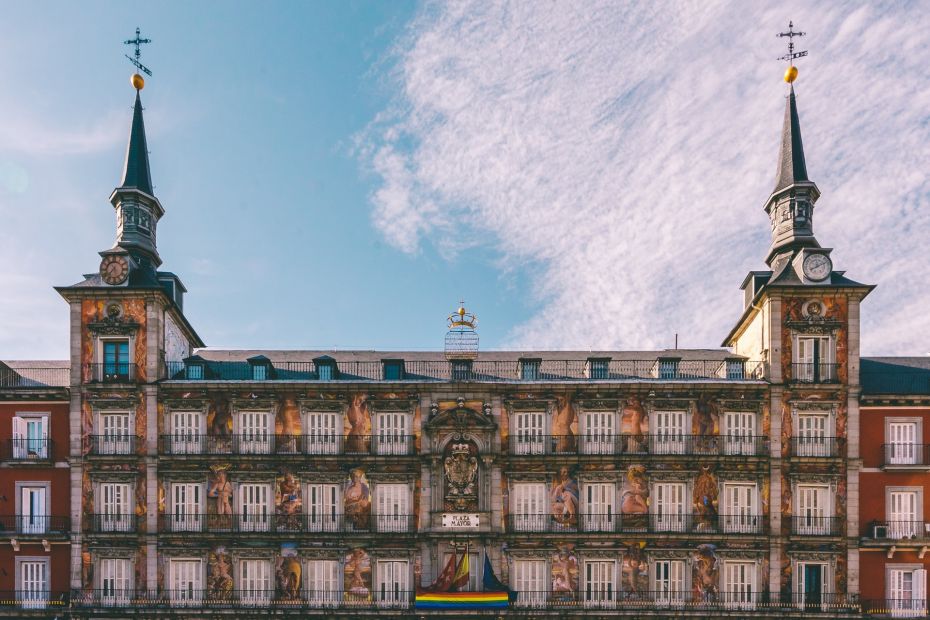 A few hundred yards southeast of Puerta del Sol lies Plaza Mayor, a majestic arcaded square presided over by the statue of Philip III. Surrounding it is the historic area known as "Madrid de los Austrias", probably the most charming neighborhood in Madrid.
The historic Art-Nouveau Mercado de San Miguel has recently been renovated into a gastronomic center with stalls and restaurants serving local food and various delicacies. Nearby, the Plaza de la Villa is home to some of the oldest buildings in the city.
To the north of Puerta del Sol, between the square and Gran Vía, you can find beautiful shaded squares, ancient convents and churches, theaters, bars, restaurants, and vibrant shopping promenades. Preciados Street is a pedestrian street full of stores of all kinds. It is one of the most expensive streets in Spain.
Sol station is the busiest subway, and commuter stop in Madrid. It offers connections to lines 1, 2, and 3 of the metro and C3 and C4 of the suburban train.
The Sol neighborhood is the first stop for all first-time visitors to Madrid and an excellent area to stay close to everything. See accommodations in the Sol neighborhood.
Must-see attractions in Barrio de Sol
Puerta del Sol
Plaza Mayor
Plaza de la Villa
San Miguel Market
Preciados Street
Best tours and activities in Sol & Madrid de los Austrias
---
---
2. Barrio de la Universidad (Malasaña & Conde Duque)
Universidad, formerly known as the Barrio de Maravillas (Wonders Quarter), comprises several historic areas of the city center, including Malasaña, Conde Duque and Triball.
This lively area of Madrid occupies the northeast portion of the Centro district, framed by Gran Vía, Princesa, Alberto Aguilera, Carranza and Fuencarral streets.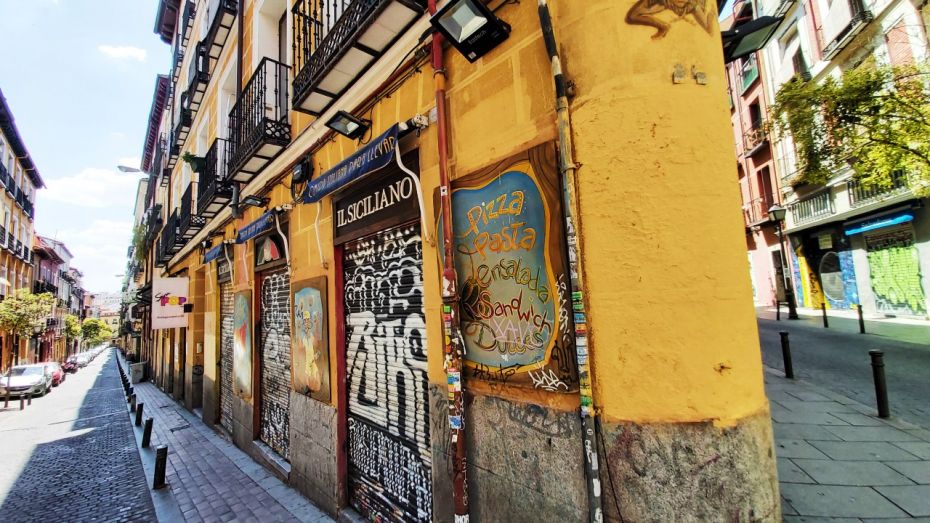 Malasaña is especially known for having been the epicenter of the famous Movida Madrileña, a cultural movement that was born after the death of dictator Francisco Franco and that would send shockwaves through every imaginable artistic field. Some of the most recognized representatives of La Movida are Mecano, Alaska, Pedro Almodóvar, Antonio Villa-Toro, Fabio McNamara, and Agatha Ruiz de la Prada.
From humble origins, Malasaña has become one of the most sought-after areas of Madrid, especially among young people, artists and bohemians. Malasaña remains the nightlife district par excellence of the Spanish capital, with hundreds of bars, nightclubs, restaurants and terraces for all tastes. Read more about where to stay in Madrid for nightlife.
Malasaña is also the best neighborhood in Madrid to wander, its narrow semi-pedestrianized streets offer surprises on every turn. This is a must-see district on a first trip to Madrid.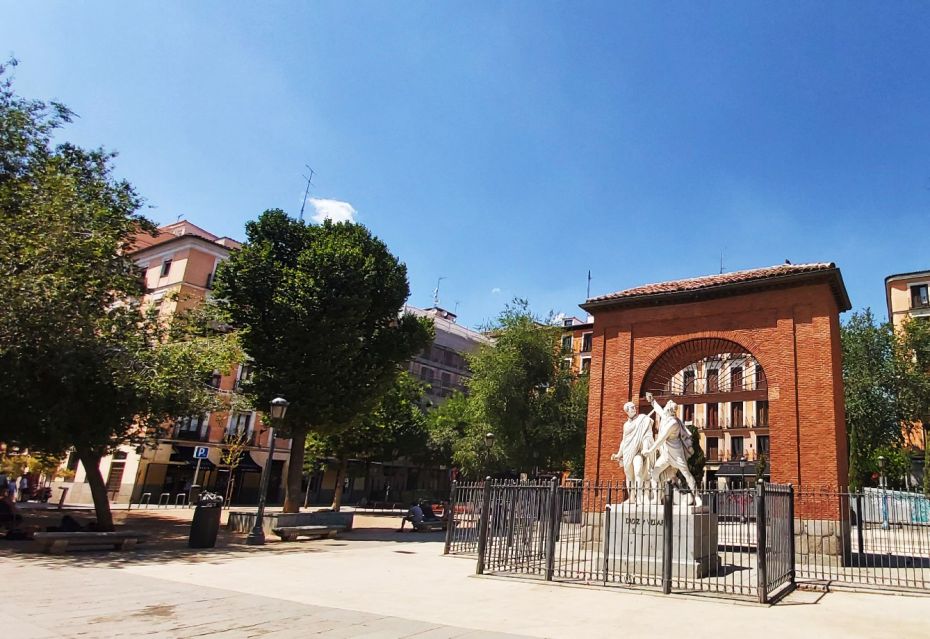 The main tourist attractions in Malasaña include its shopping streets such as Gran Vía, Fuencarral, Corredera de San Pablo, San Bernardo, and Pez, the spectacular church of San Antonio de los Alemanes, the palace of Liria, the CondeDuque Contemporary Culture Center, and squares such as La Luna, Dos de Mayo or San Ildefonso.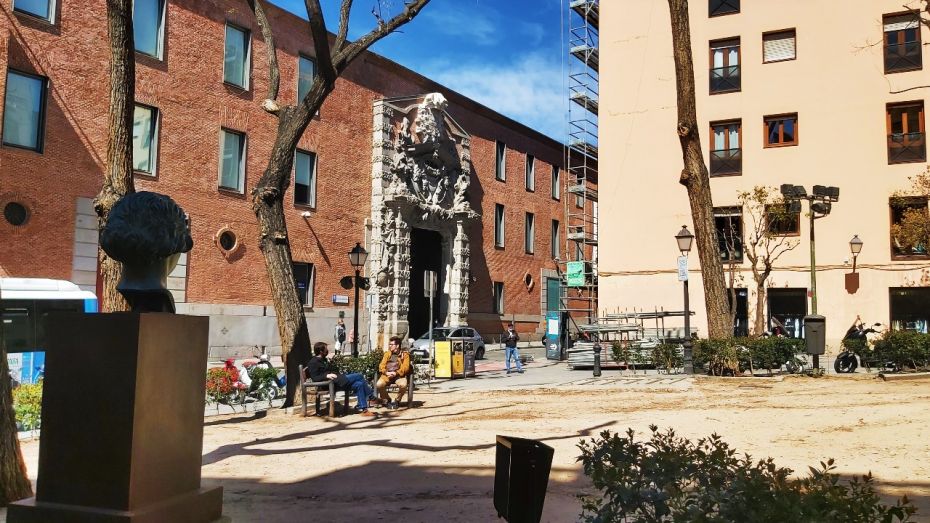 As the epicenter of alternative culture in the Spanish capital, Malasaña is also the best neighborhood in Madrid for thrift shopping. It has quirky local trade galleries, vintage boutiques, and record stores.
Its central location and proximity to the main metro lines make Malasaña an excellent area to stay in Madrid. The main metro stations to access Malasaña are Noviciado, Tribunal, Bilbao, San Bernardo, Plaza España, Callao, and Gran Vía. See accommodation in the Universidad neighborhood (Malasaña).
Must-see attractions in Malasaña
San Antonio de los Alemanes Church
Center of Contemporary Culture CondeDuque
Fuencarral Street
Dos de Mayo Square
Liria Palace
Best hotels in Malasaña
Best tours and activities in Malasaña
---
3. Barrio de Justicia (Chueca & Las Salesas)
Separated from Universidad by Fuencarral Street, the Justicia neighborhood is one of the most vibrant and coolest neighborhoods in the Spanish capital.
Within the Justicia neighborhood is the historic area of Chueca, the epicenter of LGBTIQ+ life in Madrid (and the rest of Spain). Plaza de Chueca, in the heart of the district, is home to a good portion of the capital's gay nightlife venues.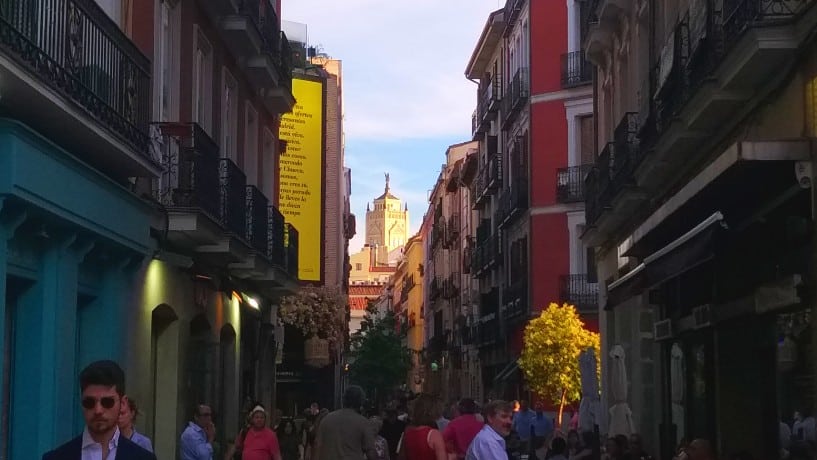 As it could not be otherwise, the Justicia neighborhood is the main stage of Madrid's Orgullo celebrations. This massive LGBT Pride festival is held every year in early July and is one of the most important in Europe.
Very close to the Plaza de Chueca lies Mercado de San Antón, one of Madrid's gastronomic and leisure spaces par excellence.
In addition to legendary nightlife and renowned restaurants, Chueca offers several cultural attractions and museums such as the Museum of Romanticism, the Museum of History of Madrid, the Supreme Court building, the Madrid Wax Museum, the Mapfre Foundation, and beautiful squares such as the Villa de Paris, the Salesas, Santa Barbara, Chueca, and Pedro Zerolo.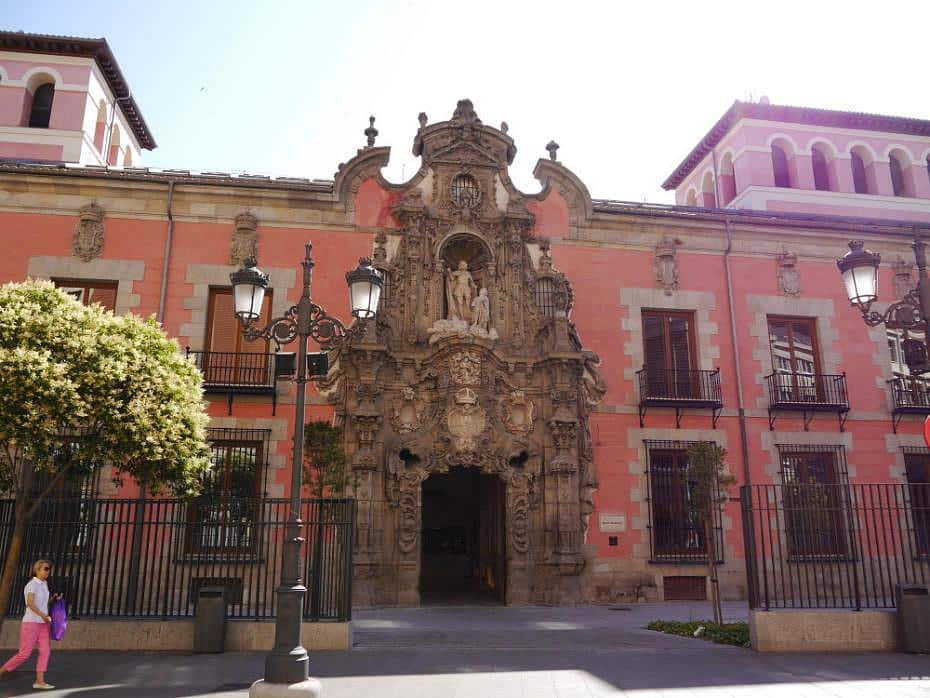 The Justicia neighborhood also has excellent public transport connections thanks to the metro stations of Chueca, Gran Vía, Tribunal, Bilbao, Alonso Martínez, and Banco de España. The Recoletos commuter train station is also very close by. See accommodation in Justicia (Chueca).
Must-see attractions in Chueca
Chueca Square
Museum of History of Madrid
Romanticism Museum
San Anton Market
Mapfre Foundation
Best hotels in Chueca
Best tours and activities in Chueca
---
4. Cortes & Las Letras
Barrio de las Letras, also known as Huertas, has been the literary quarter of Madrid for centuries.
This area of the Cortes neighborhood was home to great literary icons such as Miguel de Cervantes, the playwright Lope de Vega, and Ernest Hemingway.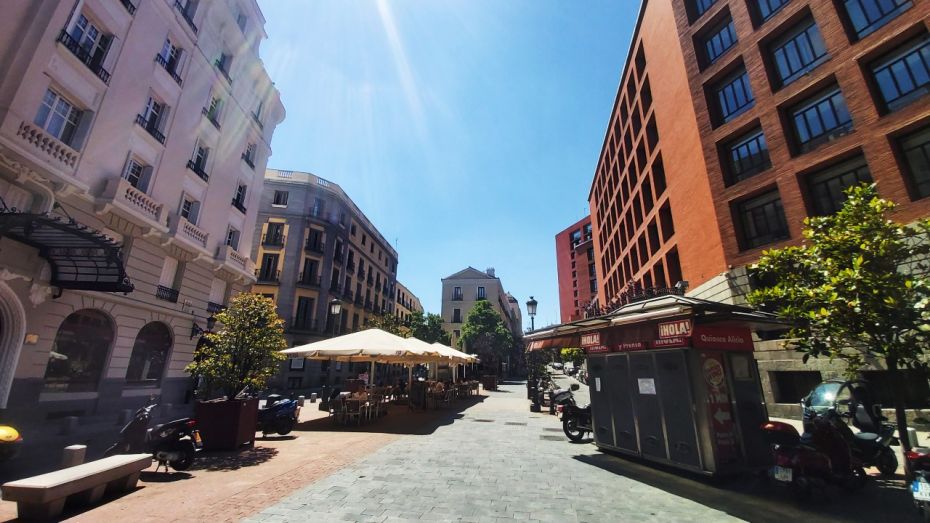 Today, Barrio de Las Letras is a beautiful area packed with tapas bars, restaurants, and interesting shops. Plaza de Santa Ana, considered one of the most beautiful squares in Madrid, is an excellent place to spend the afternoon on a terrace.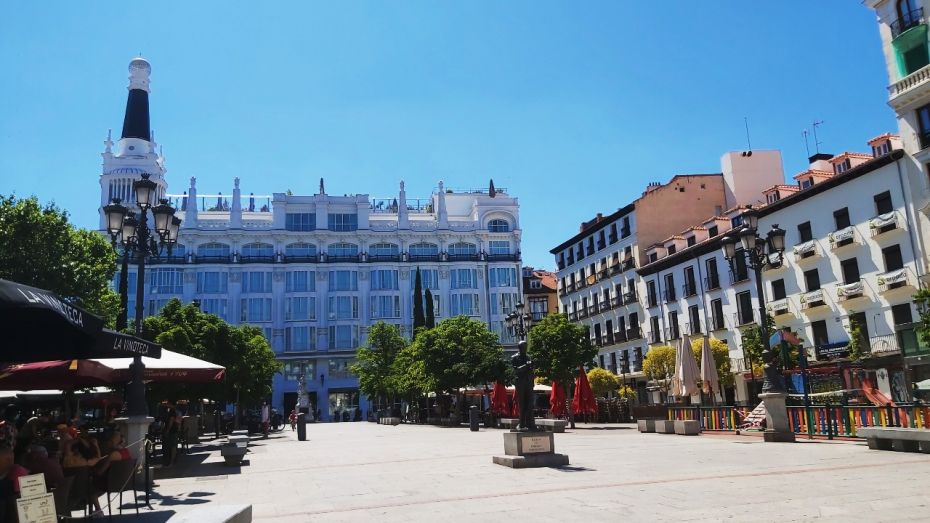 At the eastern end of the Cortes neighborhood is the Paseo del Prado. This beautiful tree-lined avenue is famous for hosting Madrid's leading museums, the Prado Museum, the Reina Sofia Art Center, the Thyssen-Bornemisza Museum, and the CaixaForum Madrid.
Madrid's "Art Triangle" is one of the main cultural corridors in the world.
Other must-see attractions in this beautiful neighborhood include the Círculo de Bellas Artes, Plaza de Cibeles, the Neptuno Fountain, and the Metrópolis Building.
The Cortes neighborhood is connected to the rest of Madrid through the metro stations of Sevilla, Banco de España, Antón Martín, and Estación del Arte. See accommodation in the neighborhood of Las Letras.
Must-see attractions in Las Letras
Santa Ana Square
Lope de Vega's house
Thyssen-Bornemisza Museum
Paseo del Prado & Art Triangle
Fine Arts Circle
Best hotels in Las Letras
Best Tours and Activities in Cortes & Las Letras
---
5. La Latina
La Latina is one of the oldest areas of Madrid. This neighborhood in the Centro district of the Spanish capital is located south of the Sol district and is famous for its many tapas bars, restaurants, and street art.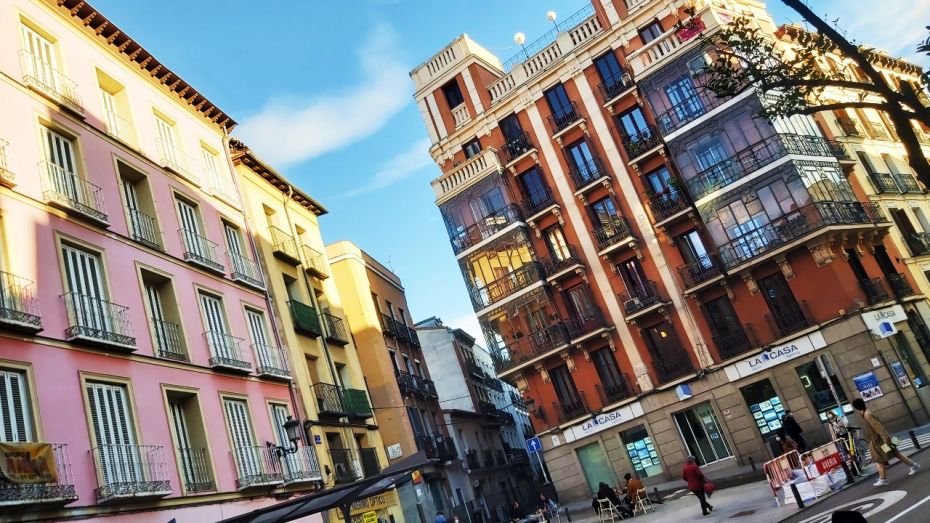 Calle de la Cava Baja runs between Plaza de Puerta Cerrada and Plaza del Humilladero. This lively Madrid thoroughfare is famous for having one of the highest concentrations of bars in the country; it is 300 meters long and hosts more than 50 bars and restaurants.
La Latina is also an excellent place to explore Madrid's fascinating history. The San Isidro Museum has interesting interactive exhibits that trace Madrid's growth over the years, and the Basilica of San Francisco el Grande is decorated with paintings by Goya.
The Mercado de la Cebada is a bustling two-level market with stalls and stores selling fruit, meat, seafood, clothing, and art.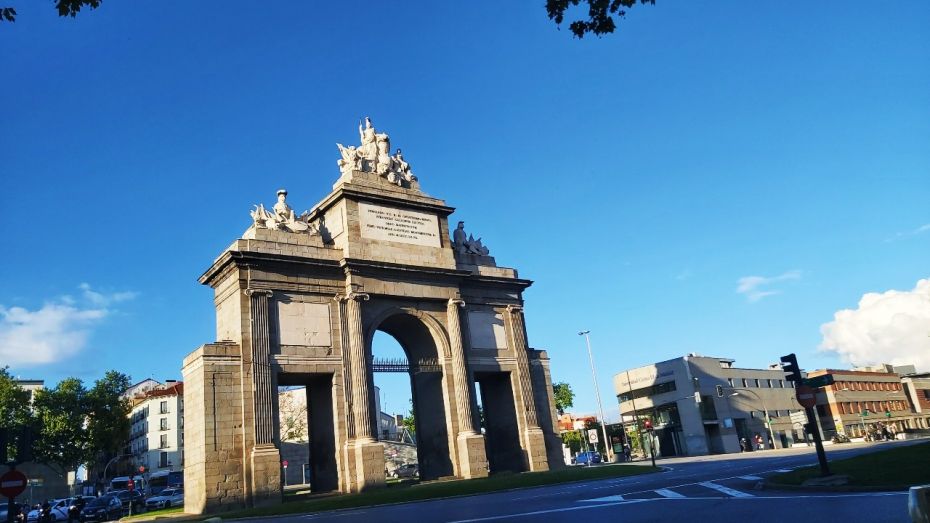 This area of Madrid has the metro stations of La Latina, Puerta de Toledo and Tirso de Molina. See accommodation in La Latina.
Must-see attractions in La Latina
Cava Baja Street
Cebada Market
Basilica of San Francisco el Grande
El Rastro
Toledo Gate
Best hotels in La Latina
Best tours and activities in La Latina
---
6. Palacio
The Palacio neighborhood is located directly west of Sol.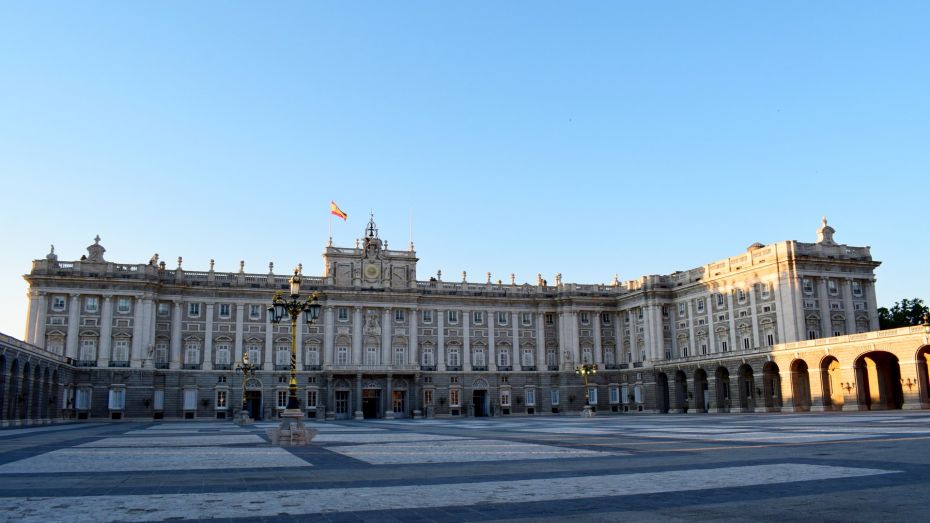 As its name suggests, the main monument in this area is the immense Royal Palace of Madrid, the largest palatial complex in Western Europe and one of the largest in the world. Although it is the official residence of the Spanish monarchs, it is only used for state ceremonies. The current palace was begun in 1735 on the ruins of the old Alcazar, destroyed by fire.
The Royal Palace is surrounded by two beautiful parks, the Sabatini Gardens, and the Campo del Moro, one of the best parks in Madrid. The palatial Plaza de Oriente and the Royal Theater are on its eastern facade. The Almudena Cathedral is located to the south.
Plaza de España and a section of Gran Vía are at the northern end of Madrid's majestic district.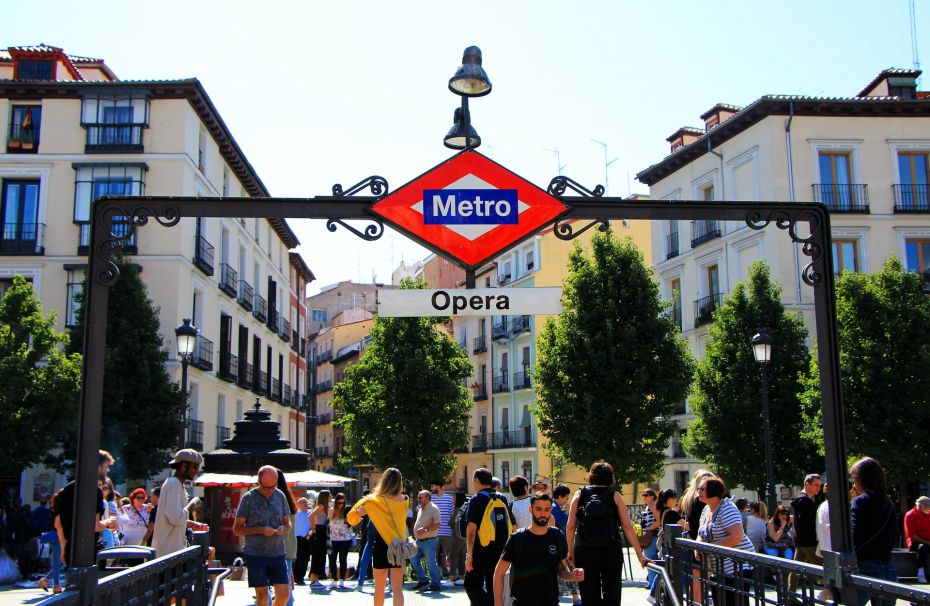 This neighborhood of Madrid is connected by the metro stations of Opera, Santo Domingo, Plaza de España, and Principe Pio. See accommodation in Palacio.
Must-see attractions Palacio
Royal Palace
Royal Theater
Sabatini Gardens
Campo del Moro
Almudena Cathedral
Best hotels in Palacio
Best tours and activities in Palacio
---
7. Lavapiés
Lavapiés is Madrid's new trendy neighborhood full of international cuisine restaurants, street art, and alternative bars and cafés.
This multicultural area located south of the center of the Spanish capital is fast becoming one of its cultural and gastronomic poles.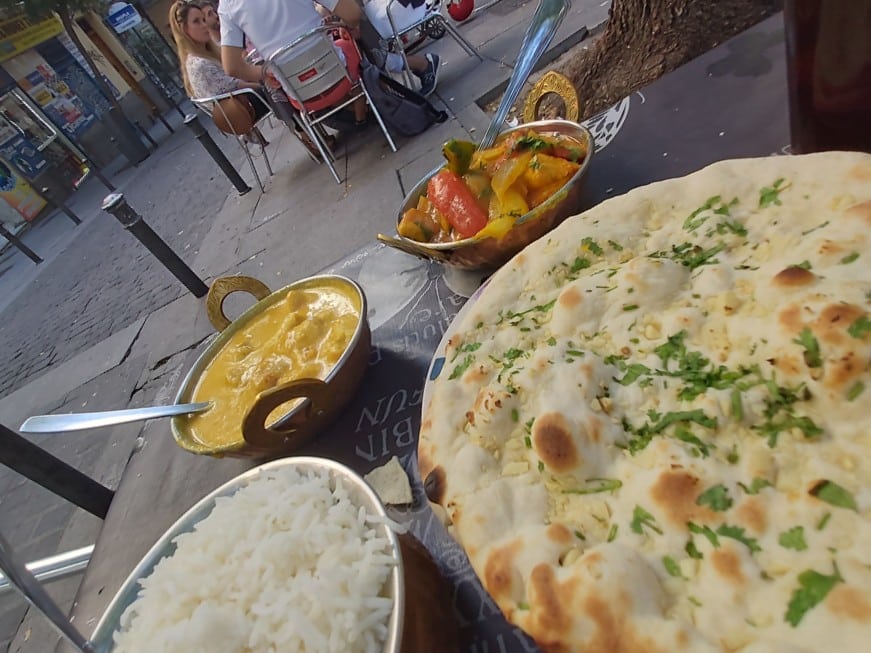 Lavapiés also has a growing cultural movement, including places like La Casa Encendida and La Tabacalera, a former tobacco factory converted into a visual arts center.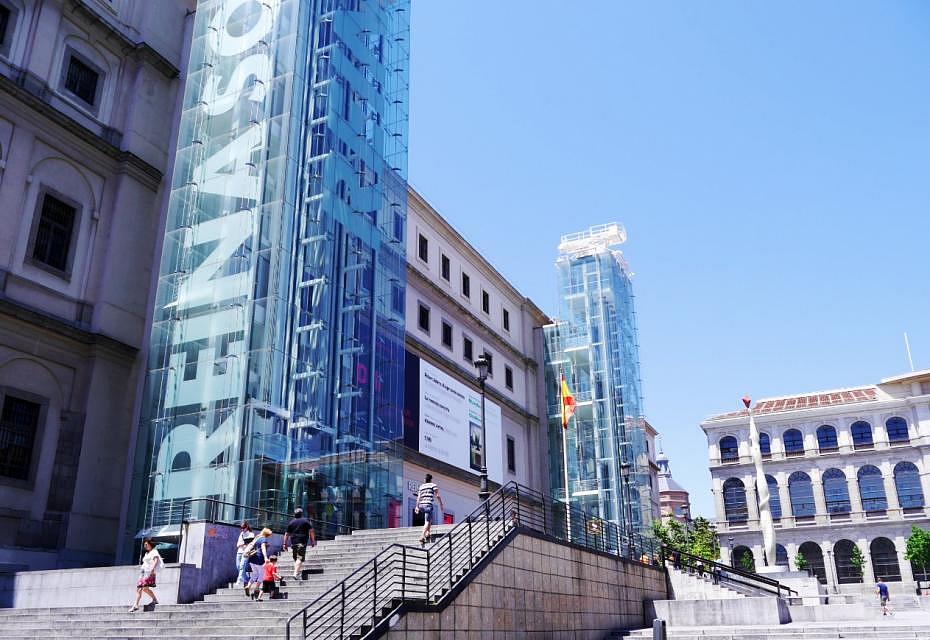 In addition to its alternative art centers and ethnic restaurants, Lavapiés is also home to the Centro de Arte Reina Sofía. This important museum has an extensive modern and contemporary Spanish and international art collection.
The metro system connects Lavapiés through the Lavapiés, Tirso de Molina, and Embajadores stations. See accommodation in Lavapiés.
Must-see attractions in Lavapiés
Reina Sofia Museum
La Tabacalera
La Casa Encendida
Lavapiés Square
Best hotels in Lavapiés
Best tours and activities in Lavapiés
---
8. Salamanca neighborhood
The Salamanca district of Madrid is synonymous with luxury and glamour.
This elegant area of Madrid is located north of Retiro Park and east of the Justicia neighborhood.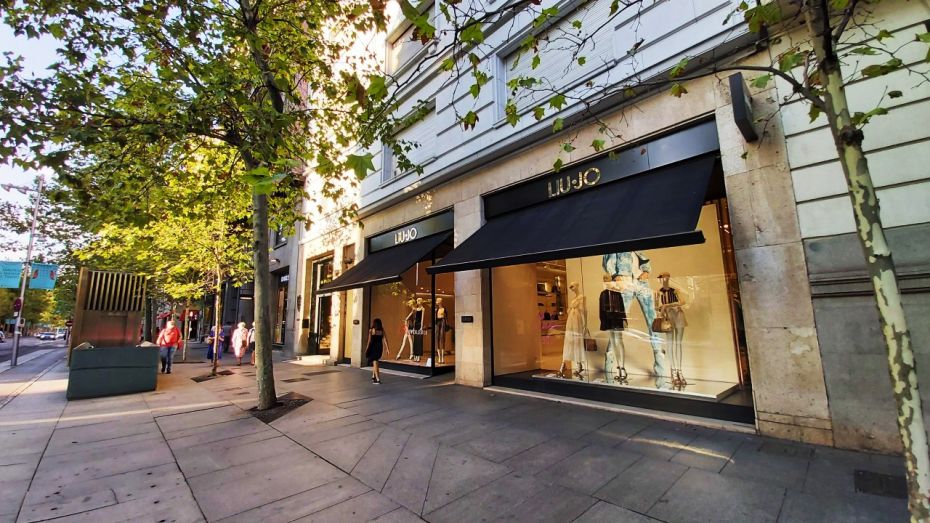 The pinnacle of luxury shopping in Madrid can be found in Serrano Street. Known as the "Golden Mile of Madrid," you can find boutiques of the world's most recognized brands and upscale shopping malls here.
But not everything is shopping in Salamanca. This exclusive neighborhood is also home to significant cultural institutions such as the Archaeological Museum, the National Library, and the Lázaro Galdiano Museum. See accommodation in the Salamanca neighborhood.
Must-see attractions in Salamanca neighborhood
National Archaeological Museum
National Library
Serrano Street
Lázaro Galdiano Museum
Alcalá Gate
Best hotels in the Salamanca neighborhood
Best tours and activities in the Salamanca district
---
9. Chamberí
Chamberí is a district of Madrid located immediately north of the neighborhoods of Universidad and Justicia.
This vast area combines a residential atmosphere with several shopping and nightlife areas. Chamberí is considered "the most Madrilenian neighborhood in the center of Madrid."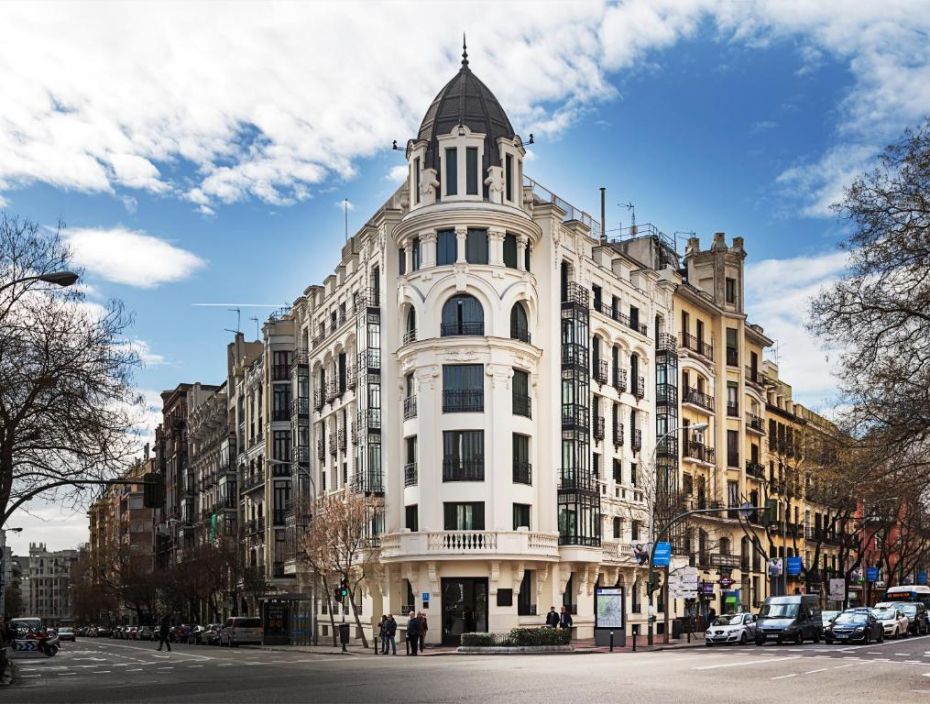 Designed in the mid-nineteenth century as an extension of Madrid, this elegant area has wide grid streets and beautiful palaces.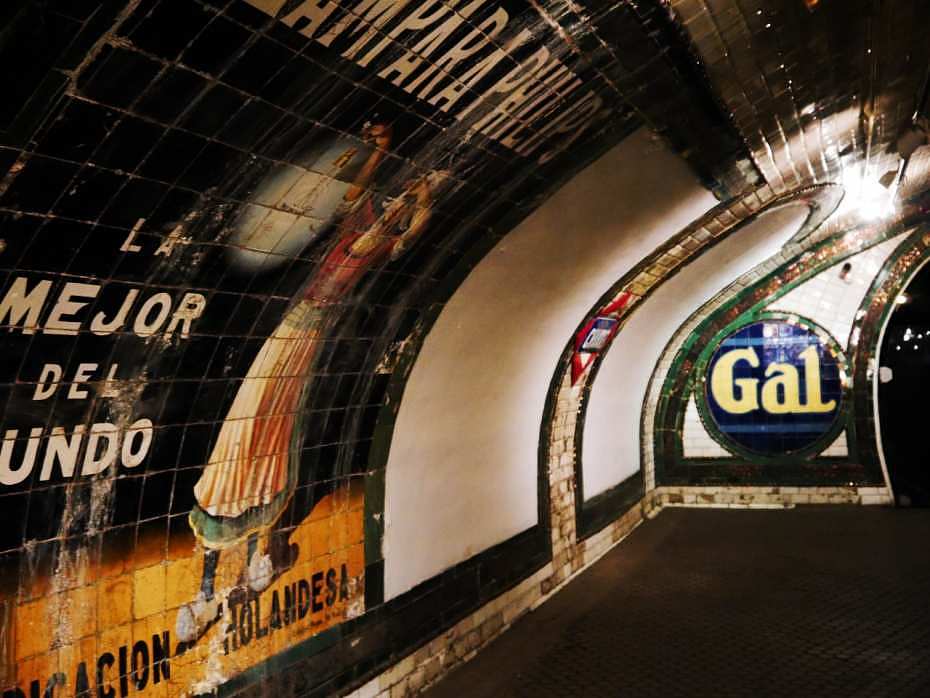 An obligatory stop for those visiting Chamberí is Andén 0, Madrid's abandoned metro station. The Chamberí station, which in the early 20th century was a stop on Line 1, closed its doors in the 1960s. Today, it is an interactive museum showcasing the fascinating history of the Spanish capital's subway.
Other attractions in Chamberí include the Sorolla Museum, the Palafox Cinema, the Canal de Isabel II, Plaza de Olavide, and Calle Fuencarral.
Calle del Cardenal Cisneros is an excellent place to have a vermouth or a beer in a more local and less touristy atmosphere. See accommodation in Chamberí.
Must-see attractions in Chamberí
Platform 0 – Chamberí Station
Sorolla Museum
Palafox Cinema
Olavide Square
Fuencarral and Cardenal Cisneros Streets
Best hotels in Chamberí
Best tours and activities in Chamberí
---