Where to stay in La Spezia – What you need to know
La Spezia is a small town located in southern Liguria, in northern Italy.
This city, the second in population after Genoa, is known for its important port and for being the venue for major water sports competitions, but above all, for being the main gate Entrance to the Cinque Terre National Park, one of the most scenic and beautiful natural sites in Italy.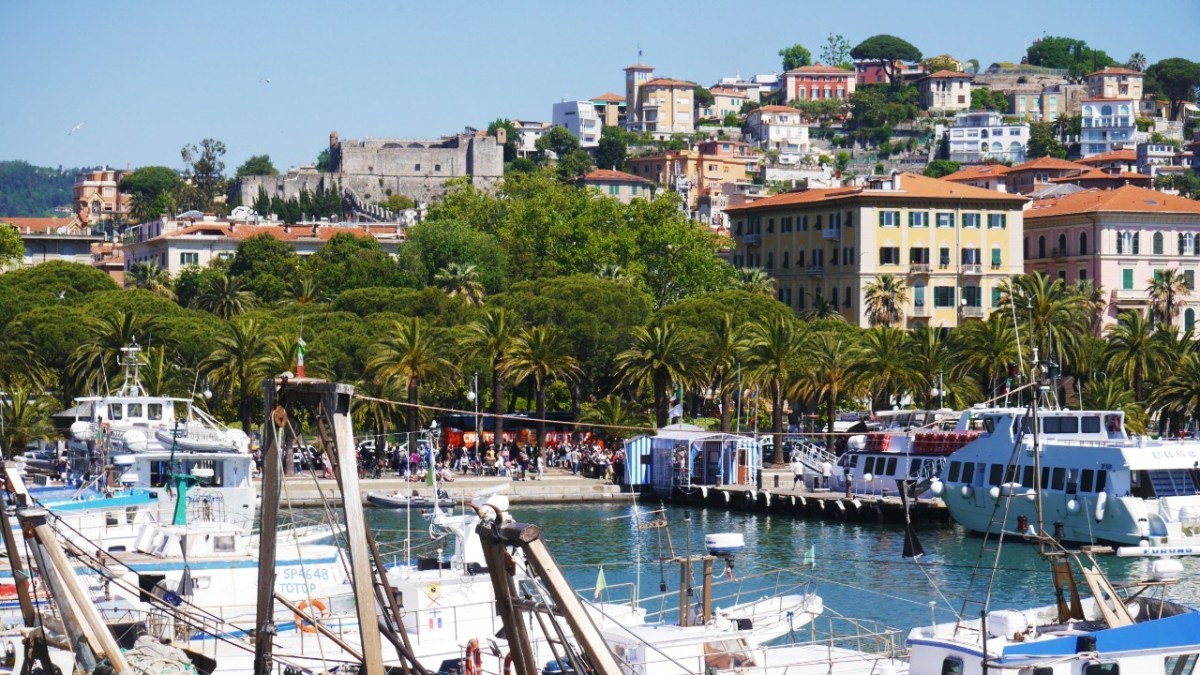 Cinque Terre, which can be translated as Five Lands, is the name given to the coastal region west of La Spezia, comprising five colorful villas located on impressive cliffs on the sea. These small towns are the main tourist attraction of the province and were declared, among with the surrounding mountains, World Heritage Site by UNESCO.
La Spezia is halfway between Genoa and Pisa and, although it does not have its own airport, it has excellent rail connections with both cities and the five towns that make up the Cinque Terre . It also has frequent ferry connections with the national park.
The high season in the province of La Spezia goes from mid-May to September, when the cruise season is in full swing and La Spezia, Cinque Terre and the surrounding villages are filled with tourists. In terms of climate, like much of Italy, the weather in this region is usually more stable at the end of spring and during the summer. The winters are temperate and rainy, so during this time some trekking trails in the national park may be closed.
When it comes to the best areas to stay to visit Cinque Terre, the best option is inside the park, particularly in Manarola, probably the most beautiful of the villas. If you're on a budget, La Spezia is the best area to stay. See accommodation in La Spezia.
Accommodation Options in La Spezia
Hotels in La Spezia
The best hotels to stay in La Spezia
Hostels in La Spezia
Hostels and cheap stays in La Spezia
Apartments in La Spezia
Would you like independence? Book an apartment in La Spezia
Bed & Breakfast in La Spezia
Inns, B&Bs and guest houses in several areas around La Spezia
Best areas to stay in La Spezia, Italy
1. Recommended area: La Spezia – Harbour and City Centre
La Spezia is the main access point from where to visit the Cinque Terre National Park by train or ferry.
Although the city is small, it is an excellent place to stay if you are looking for a more urban environment than the small villas of Cinque Terre can offer.
If this is not enough reason to choose La Spezia as a place to stay to visit Cinque Terre, accommodation in the city is significantly cheaper than in the park.
The La Spezia Centrale train station offers direct connections to Pisa, Genoa and all the Cinque Terre villages, which can be accessed without restrictions with the railway ticket Cinque Terre Card.
In addition, La Spezia has a cruise harbour and several ferry services that also transport tourists to the national park.
Although La Spezia is rather sparse in tourist attractions, the naval museum, the San Giorgio castle or the Amedeo Lia museum offer alternatives for those who want to discover more of this city beyond Cinque Terre.
Hand-picked hotels in this area
Our Top Pick

NH La Spezia offers a restaurant and rooms with free Wi-Fi and is in front of the Ligurian Sea. The hotel is located 150 meters from the historic center and a 5-minute walk from the harbor, with connections to the Cinque Terre.

Budget Option

Albergo Teatro is located in the center of La Spezia, 1.2 km from La Spezia Port and 2.7 km from Le Terrazze Shopping Center. This 1-star hotel offers luggage storage.

Midrange Option

Hotel Firenze e Continentale occupies a restored historic building and offers elegant rooms with air conditioning. Just 50 meters away is the train station La Spezia Centrale, where trains leave for the Cinque Terre National Park.
---
2. East La Spezia
The eastern part of La Spezia is a more modern and quiet area than the centre of the city.
This area, which limits on its southern side with the harbour, offers a less touristy and more "neighbourhood" environment than its central counterpart.
The eastern end of La Spezia is connected by buses and the Migliarina station, with direct connections to the Stazione Centrale, but also to some towns in the Cinque Terre park, as well as Parma and Pisa.
In addition to some parks and shopping streets, this area also hosts the mall Le Terrazze, with a multitude of fashion and electronics stores, restaurants and entertainment venues.
As it is not a historic or tourist area, the east of La Spezia offers more pocket-friendly accommodation prices than any of the other sleeping areas in Cinque Terre and La Spezia.
Hand-picked hotels in this area
Our Top Pick

Mediterranean Concept House is located in La Spezia, 2.8 km from La Spezia Port and 1.3 km from Le Terrazze Shopping Center.
---
3. Cinque Terre
Cinque Terre is probably one of the most stunning natural landscapes in all of Italy.
This small region, composed of five small and colourful villages anchored in spectacular cliffs by the Ligurian Sea, has become in recent years one of the biggest tourist attractions in the region and an obligatory stop for cruise passengers.
The five villas that make up Cinque Terre are Riomaggiore, Manarola, Corniglia, Vernazza y Monterosso al Mare.
If you are deciding in which of the towns to stay in Cinque Terre, the five are quite similar, all are connected by train and ferry and offer, in general, the same services to visitors.
That said, the most scenic of all is Manarola, while Monterosso and Vernazza are the only ones who have a beach.
The offer of accommodation to stay in Cinque Terre is rather limited, being a remote place (you can not access the national park by car or bus) rates are usually high, especially in high season.
All villages have small hotels and tourist apartments.
Keep in mind: Moving from the station or the harbour and the centre of the villas almost invariably involves climbing many stairs, so it is recommended to avoid carrying bulky luggage.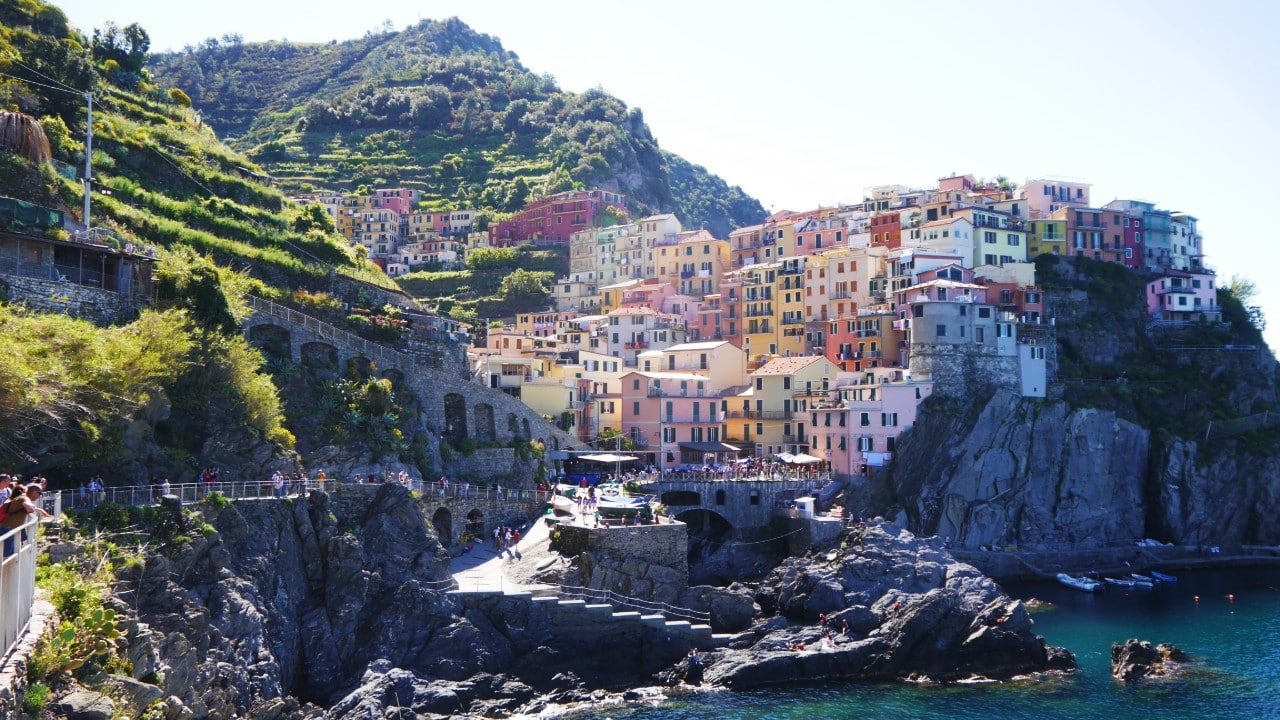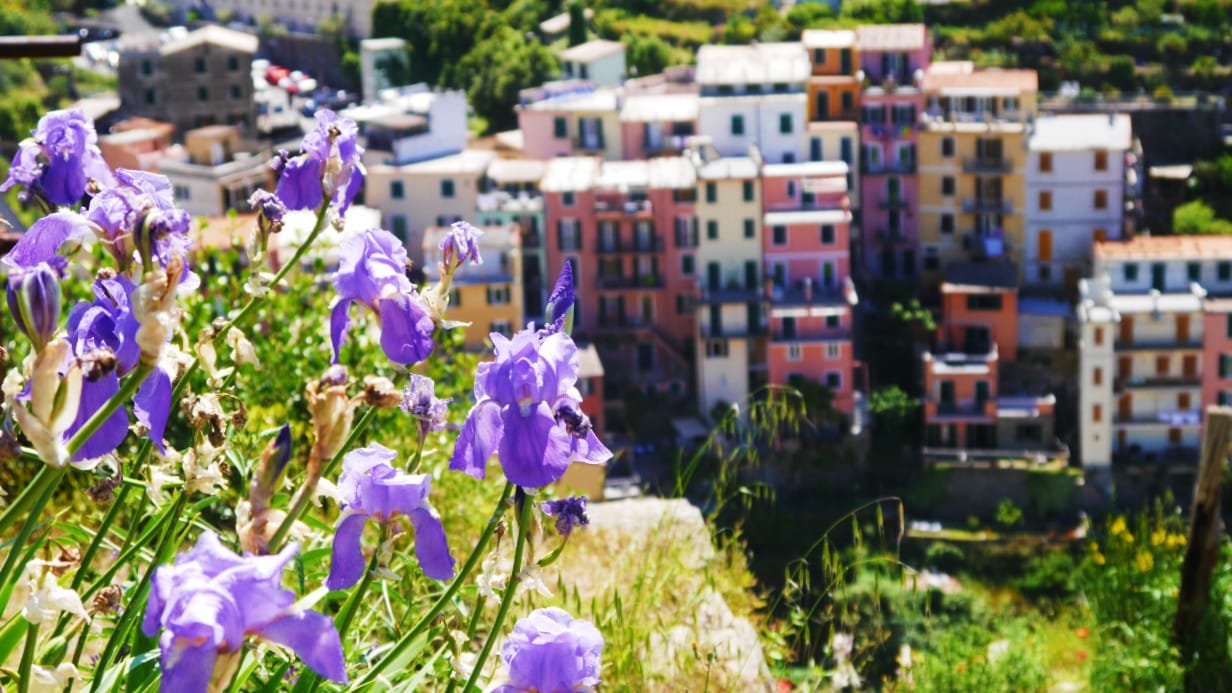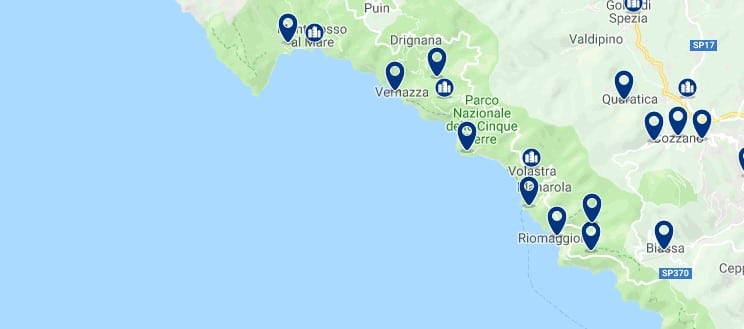 What makes this the best area to stay in La Spezia
Romantic atmosphere
Beautiful views
Nature and culture
Connected by ferry and train
Cinque Terre
Charming hotels
Hand-picked hotels in this area
Our Top Pick

Alla Marina Affittacamere is located in a building from the mid-13th century, renovated in 2011 and located next to the small port of Riomaggiore, one of the Cinque Terre towns.

Budget Option

La Locanda Dalla Compagnia is located in the centre of Riomaggiore and the Cinque Terre National Park, and has rooms and studios with bathrooms located in different buildings.

Midrange Option

Hotel Villa Argentina is located in the Cinque Terre National Park, a 10-minute walk from Riomaggiore Train Station. The rooms are equipped with a flat-screen satellite TV, a private bathroom and air conditioning.
---
Read this post in other languages:
|ES| Dónde dormir en La Spezia – Mejores zonas y hoteles.