The City of Light is one of those destinations that every person should visit at least once in a lifetime. The ultimate travel bucket list topper, Paris at the same time romantic and bustling, cosmopolitan, modern and traditional and full of cultural attractions, beautiful cityscapes and a unique world-famous food scene, so it comes as no surprise that Paris is one of the most visited cities in the world. If you are looking for the best areas to stay in Paris, you have come to the right place.
Located in north-central France, on the banks of the River Seine, Paris is the largest and most populated city in the European Union. It is divided into twenty numbered arrondissements (districts) arranged in the form of a clockwise spiral. From a tourist point of view, Paris is famous for being home to the Eiffel Tower, a 300-metre-tall wrought-iron tower, the Louvre Museum, home to world-renowned works of art, including Da Vinci's Monalisa and the medieval Gothic Notre-Dame Cathedral. By and large, Paris is highly regarded as a luxury destination and it has the second-largest concentration of five-star hotels in Europe. That said, the sheer size of its tourism industry means there are also budget alternatives to be found.
It doesn't matter whether it's your first time visiting Paris or if you're looking for that special area for a romantic trip, keep reading to find out more about our selection of the best quarters to stay in Paris for every type of traveller.
To make things simple for you, and contrary to every other Paris neighbourhood guide out there, we will try to avoid using numbered arrondissements (which mean nothing to a first-time visitor to the city). In some cases, we'll include the number PLUS the district's name or its main attraction as the title for each area.
---
Accommodation Options in Paris
---
The Best Quarters to Stay in Paris: A Summary
If you don't have the time or the patience to read the full post, here is a quick summary of our recommended areas to stay in Paris. Read on to discover more information about each of these quarters.
---
What's the Best Area to Stay in Paris?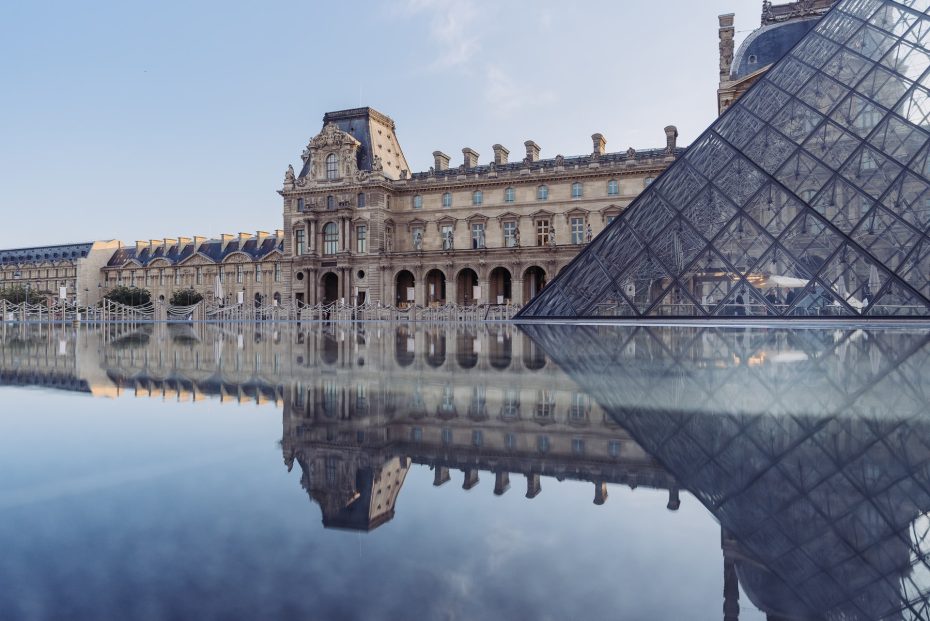 The best area to stay in Paris is around the Louvre Museum, especially if you are a first-time visitor to the city. This area is located in the heart of the 1st arr. and is the quintessential Parisian district, home to the Louvre, the Royal Palace and Tuileries Garden. One of the most exclusive quarters in town, this centrally-located area offers some of the best-rated hotels in Paris and is within walking distance of other must-see attractions, including Notre Dame, the Centre Pompidou and Palais Garnier.
Find available accommodation near the Louvre Museum.
Best Hotels in the 1st arr.
---
---
Where to Stay in Paris for Sightseeing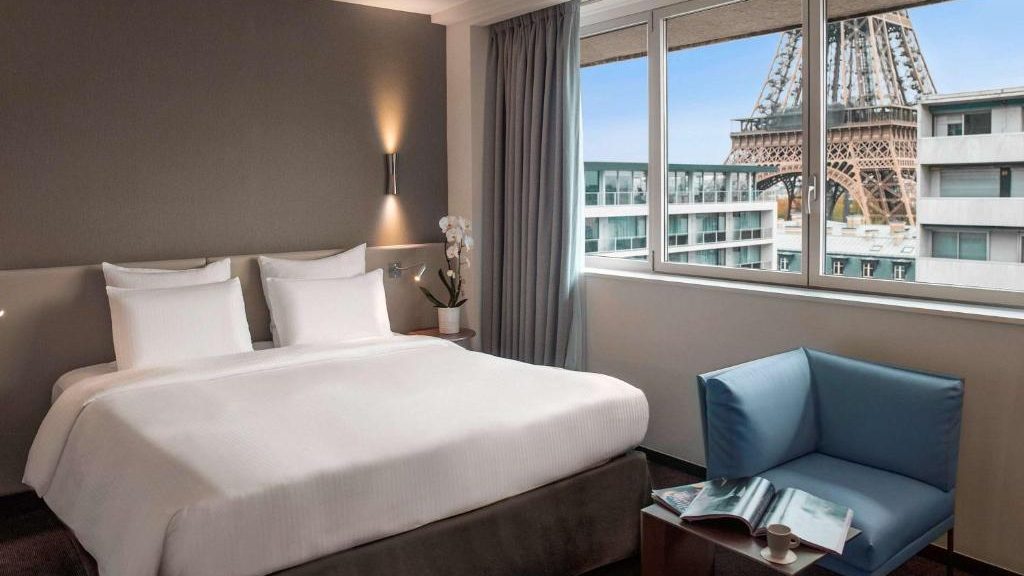 As one of the most popular tourist destinations globally, Paris is packed with attractions and things to do. Here are some of the best areas to stay in Paris for tourists:
---
Where to Stay in Paris for Nightlife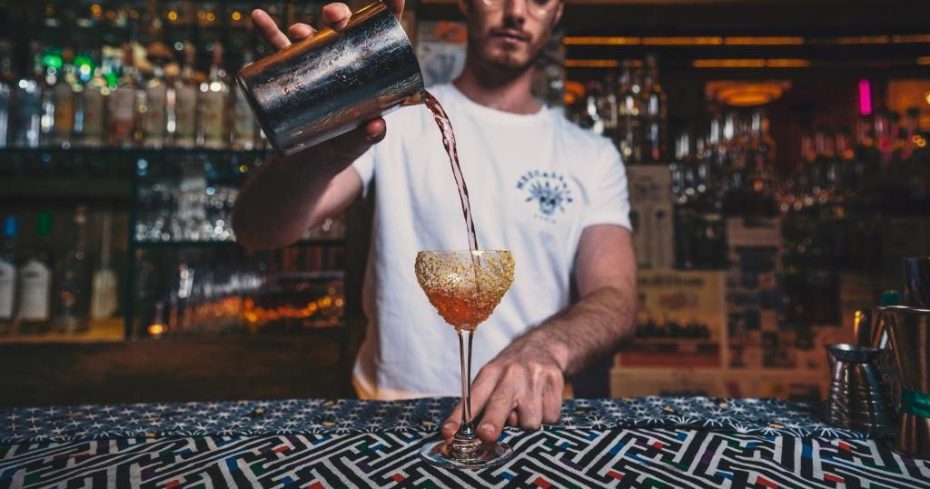 If we had to describe the Parisian party scene in one word, it would be: legendary. These are some of the best districts in Paris for nightlife:
---
The Best Areas for Tourists in Paris: District by District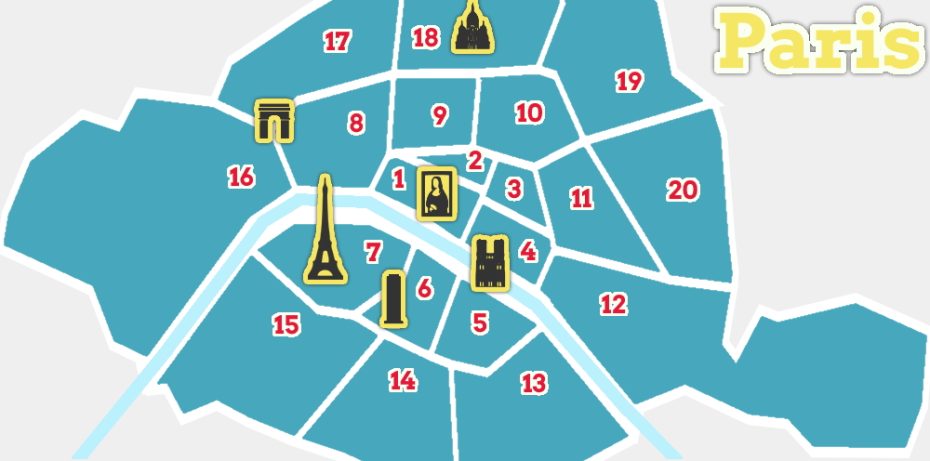 Paris has 20 arrondissements (districts) divided into individual quarters. In this post, we offer you an overview of the best areas to stay in Paris.
1. 1st arrondissement of Paris (Louvre & Les Halles): Best Location for First-Time Visitors
Attracting culture buffs, shopaholics, and luxury travellers, the 1st arrondissement is number one (pun intended) when it comes to Paris attractions.
Why is this the best area to stay in Paris:

Heart of the city
Best area for sightseeing
Louvre Museum & Royal Palace
Place Vendôme & Rue Saint Honoré
Madeleine church
Châtelet-Les Halles railway & metro station
Luxury hotels
Located on the north bank of the Seine, the 1st arr. concentrates a generous amount of museums, with the Musée du Louvre being the most important of them all. The world's most-visited museum and a historic monument in its own right, the Louvre is known primarily as the home of the Mona Lisa. In addition to Leonardo da Vinci's masterpiece, it hosts items from antiquity to the 19th century, including the Venus de Milo, an impressive Egyptian section, a newer wing dedicated to the Islamic world, and the impressive apartments of Napoleon III.
Other attractions in the 1st arrondissement include L'Orangerie Museum, Tuileries Garden, the Palais-Royal Garden, the Pinault Collection at the old stock exchange and the Sainte-Chapelle.
The 1st arrondissement of Paris is also one of the central shopping districts in the city. Luxury retailers can be found along rue St Honoré, place Vendôme, rue Rivoli and in the Forum des Halles.
The 1st is also the best-connected area in Paris. It is home to the Châtelet–Les Halles station, the city's busiest intermodal transportation hub. It is crossed by several metro and commuter lines, making it easy to move around town.
Best Hotels in the 1st Arrondissement of Paris
---
2. Latin Quarter: The Most Romantic Area to Stay in Paris
Paris is the most romantic city in the world, and the Quartier Latin is the best location for a romantic getaway, honeymoon or to fall in love with the city.
Why is this the best area to stay in Paris:

Great food
Panthéon
Featured in movies
Very central location
Iconic cafés & bars
Bohemian vibe
Boutique hotels
Featured in films such as Amélie, Midnight in Paris, Julie & Julia, and La La Land, the famous Latin Quarter is located in the 5th arrondissement of Paris, south of the Seine and across from the Île de la Cité and Notre Dame Cathedral.
The most common gateway to the Latin Quarter is Place de Saint Michel. From there, a maze of café-lined streets packed with lovely bookshops and boutiques lead to beautiful squares and gardens. The district's main street is Rue Huchette.
Mainly known for its bohemian atmosphere, the Latin Quarter is home to a few faculties of Sorbonne University. The area's name originated in the Middle Ages, as Sorbonne students who lived in the neighbourhood used Latin as their study language.
The Jardin des Plantes, located on its eastern end, is home to the National Museum of Natural History and La Ménagerie zoo. Not far lies the Grande Mosquée de Paris.
But perhaps the most important tourist attraction in the Latin Quarter is the Panthéon. This 18th-century neoclassical mausoleum is the final resting place of many notable French citizens, including Voltaire, Victor Hugo, Marie Curie, Antoine de Saint-Exupery and Louis Braille.
Other attractions in the Latin Quarter of Paris include the Cluny and Curie museums, The Shakespeare and Company bookstore and the Rue Mouffetard Market.
Quartier Latin is connected to the rest of Paris through metro lines 7 and 10 and RER line B.
When it comes to accommodation, the 5th arr. offers a great mix of boutique and luxury properties, budget hotels and tourist apartments.
Best Hotels in the Latin Quarter of Paris
---
3. Around the Eiffel Tower (7th & 16th Arrondissements): Great Location for Sightseeing
If you travel to Paris and don't see the Eiffel Tower, have you even been to Paris at all? By staying in this area, you might even be able to see it from your hotel room!
Why is this the best area to stay in Paris:

Eiffel Tower
Champs de Mars
Hotels with views
Charming cafés and restaurants
Hôtel des Invalides
Trocadero
Connected by metro
Most Eiffel Tower hotels are scattered around arrondissements 7th and 16th.
Located on the south bank of the Seine, the 7éme arr. is, by and large, a quiet, sophisticated and predominantly residential district.
Although it is not located in what we can consider the city centre, the 7th is home to the Eiffel Tower, the most famous attraction in Paris– Europe, even. Furthermore, its quarters enjoy great metro connections to the rest of the city.
The section near Rue du Bac, packed with restaurants and shops (such as the Le Bon Marché department store and the Grande Epicerie delicatessen), is one of the best areas to stay in Paris.
Here, you can find accommodations with excellent views (including rooms with views of the Eiffel Tower) and loads of luxury and boutique hotels.
On the other hand, the 16th arr. is an upscale residential area north of the Seine. It is home to attractions such as the Trocadéro Gardens and the expansive Bois de Boulogne city park.
Best Hotels near the Eiffel Tower
---
4. Le Marais: Best Location for Nightlife & LGBTQ+ Travellers
Located in the heart of the city, The Marais district is the gay quarter of Paris. This regal area is also home to several museums and an exciting food & nightlife scene.
Why is this the best area to stay in Paris:

Centre Pompidou
Best area for nightlife
Gay district
Exciting food scene
Paris Jewish quarter
Very centrally-located
Connected by public transport
This vibrant neighbourhood, traditionally the aristocratic district of Paris, is packed with restored grand mansions, many of which have been turned into museums. Some of the main museums in The Marais include the Picasso Museum, the Paris Historical Museum, the Cognacq-Jay Museum and the Musée d'Art et d'Histoire du Judaïsme.
However, perhaps the most well-known attraction in Le Marais is the Centre Pompidou, France's National Museum of Modern Art and one of the world's most important cultural institutions. The controversial building was completed in 1977, and its collection includes some 100,000 works of art by artists including Pablo Picasso, Joan Miró, Brancusi, Modigliani, Matisse, Francis Bacon and Jean Dubuffet.
Le Marais has been the gay district of Paris since the 1980s. Known for its great offer of LGBT nightlife venues, mainly around Rue des Archives, there's always excitement to be had in this area.
The southern part of Le Marais, around Place Saint-Paul, is home to Paris's Jewish Quarter. Known as the Pletzl, this neighbourhood became predominantly Jewish after an influx of immigrants in the late 19th and early 20th centuries. This lovely section of the 4th arr., between Rue des Rosiers and Rue Rivoli, is the place to go for the best falafel and kosher food in town.
When it comes to accommodation, this upbeat and central area is no shortage of boutique hotels and design tourist apartments. The Marais may not be the cheapest area to stay in Paris, but its perfect combination of location, nightlife and attractions are well worth those extra euros.
Best Hotels in Le Marais
---
5. Champs-Élysées & the 8th Arrondissement: Best Location for Luxury Shopping
Stretching from Place de la Concorde to the Arc de Triomphe, Avenue des Champs-Élysées is famous for its luxury shopping and upscale hotels.
Why is this the best area to stay in Paris:

Upscale hotels
Luxury shopping
Close to the Louvre
Place de la Concorde
Arc de Triomphe
This world-famous 2-kilometre-long, 70 metres wide avenue is primarily known as an exclusive shopping destination, and it's packed with luxury retailers, department stores and upscale shopping centres.
Around it, the 8th arr. of Paris is characterised by its many commercial office and residential areas and being home to a few art museums, including the Grand Palais.
Fashionistas from around the world come to the 8th for luxury shopping and to visit the Musée Yves Saint Laurent Paris, a chic museum featuring the legendary designer's life and works.
As expected, the accommodation found in this area is aimed at an upscale clientele, and the 8th is home to a high concentration of 5 and 4-star hotels.
Best Hotels in the 8th Arrondissement
---
6. Île de la Cité & Paris Old Town (4th Arrondissement): Best Location for History and Views of the Seine
Home to some of the oldest landmarks in Paris, the 4th arrondissement is the Historic City Centre of Paris.
Why is this the best area to stay in Paris:

Notre Dame Cathedral
Great transport connections
Rue de Rivoli
Close to the Louvre
Historic attractions
Great variety of hotels
Situated on the north bank of the Seine, across from the Latin Quarter, the 4th arrondissement of Paris includes some of the city's most exciting neighbourhoods like Beaubourg, St Gervais, Arsenal and the Cité and Saint Louis islands, as well as a portion of Le Marais and the Jewish Quarter.
As such, this district is home to some of Paris's most beloved historical attractions, such as Notre Dame Cathedral, Saint-Jacques Tower, the Hôtel de Ville, Rue des Barres and Place de la Bastille.
Rue de Rivoli crosses the 4th east to west, connecting it to the Louvre and Place de la Concorde. This major commercial street features dozens of high-end and high street fashion retailers, offices, cafés and restaurants.
Its perfect central location and wealth of tourist attractions make the 4th arr. one of the best areas to stay in Paris for first-time visitors and those interested in the history of the French capital. Furthermore, the area is very well-connected to the rest of the city thanks to its proximity to the Les Halles-Châtelet metro and railway station, which provides easy access to most other districts and airports.
The 4th also offers a wide selection of accommodations of all kinds, including boutique and mid-range hotels and a few budget options.
Best Hotels in the Old Town of Paris
7. Montmartre & the 18th: Cheap Area to Stay in Paris
Charming and vibrant, Montmartre offers breathtaking views of Paris and a bohemian atmosphere. It is also home to a wealth of budget accommodation.
Why is this the best area to stay in Paris:

Cheap accommodation
Charming streets
Bohemian vibe
Moulin Rouge
Basilica of the Sacré-Cœur
Located about 8 km north of the city centre, Montmartre is a former artists' village where geniuses such as Monet, Renoir, Degas, Toulouse-Lautrec, Mondrian, Picasso or Van Gogh lived and worked.
The area's most prominent landmark is the Basilica of the Sacré-Cœur. Built on Montmartre's hilltop from 1876 to 1919, the church features a white dome and is highly visible from several points around the city. Both the basilica and its lookout are popular tourist attractions.
Home to the infamous Red Light District, this quarter is known for its legendary cabarets, such as the Moulin Rouge. Its picturesque narrow streets are packed with small shops, restaurants and cafés.
While the 18th is one of the outer districts of Paris, the area is well-connected by the city's metro lines 2 and 4 and getting to the centre shouldn't take longer than ten minutes.
Montmartre is home to the broadest offer of budget and mid-range accommodation in the city, so it's a great quarter to stay in Paris for backpackers.
Best Hotels in the the Old Town of Paris
8. 6th Arrondissment (Jardins de Luxembourg & Saint Germain): A Chic & Central Location in Paris
The 6th arrondissement of Paris is a central area full of charming hidden gems.
Why is this the best area to stay in Paris:

Jardin du Luxembourg
Luxembourg Palace
St-Germain-des-Prés
Centrally-located
Near the Latin Quarter
Situated between the Latin Quarter and the Hôtel des Invalides, on the south bank of River Seine, the 6th district is both charming and chic, bourgeois and down-to-earth, bustling and quiet.
At its heart, St-Germain-des-Prés is one of the most picturesque neighbourhoods in the city. This old quarter, set around the namesake church, is packed with fine food shops, restaurants, markets and quaint narrow streets lined with cafés and restaurants.
Further south lies the magnificent Jardin du Luxembourg, one of the most beautiful parks in Paris. The gardens were commissioned in 1612 for the Luxembourg Palace, today the seat of the French Senate. It covers 23 hectares and is known for its octagonal Grand Bassin and the picturesque Medici Fountain.
As a centrally-located palatial district, the 6th is no shortage of luxury accommodation, with an incredible selection of new boutique properties and trendy tourist apartments.
Best Hotels in the 6th Arrondissement
9. Canal Saint-Martin & 10th Arrondissement: Coolest Location in Paris for Young Travellers
Located in the heart of the 10th arr., Canal Saint-Martin is packed with cool bars, international eateries and hipster cafés.
Why is this the best area to stay in Paris:

Hipster area
Budget and mid-range accommodation
Young atmosphere
Gare du Nord and Gare de l'Est
The 10th arrondissement is an up-and-coming district with a distinctly youthful and alternative vibe. It is centred around Canal Saint-Martin, a quaint tree-lined waterway packed with hip bars, restaurants and cafés.
The northwestern portion of the 10th is dominated by the presence of Gare du Nord and Gare de l'Est, two of the city's main railway stations. This area is also home to a thriving South Asian community, and it's the place to go for great Indian and Sri Lankan food.
Many of Paris's budget hotels and backpacker hostels are located in the 10th, particularly near the railway stations. On the other hand, the section closer to Place de la République is home to more upscale properties.
Best Hotels in the 10th Arrondissement
10. 19th Arrondissement (La Villette & Buttes-Chaumont): A Quiet Area to Stay in Paris
The 19th arrondissement is an off-the-beaten-path district in northeastern Paris.
Paris's 19th arrondissement is a symbol of urban regeneration.
This area, located in northeastern Paris has some great parks such as Parc des Buttes-Chaumont and Parc de la Villette, the latter home to the Cité des Sciences et de l'Industrie and concert venues.
While it is not the most central district in Paris, the area has good connections to the city centre thanks to the city's metro system.
Best Hotels in the 19th Arrondissement
Where to Look for Accommodation in Paris: Useful Info
Paris is a huge metropolis formed by a series of neighbourhoods, each different from the next in style and rhythm of life. Each of the areas of Paris has its own essence. You can find bohemian neighbourhoods and modern areas, luxurious quarters, commercial districts and even some cheap, no-frills areas.
Choosing the best area to stay in Paris will depend a lot on your personal tastes, where you feel most comfortable and of course, your budget.

One of the best things about Paris as a tourist destination is that its metro system is extremely efficient and reaches almost every corner of the city, so you don't need to stay in the centre of the city to have a great holiday.
That said, Paris is not a cheap city, in fact, it is one of the most expensive cities in terms of accommodation. However, with an incredible variety of accommodation options, it will not hard to find budget-friendly alternatives.
This is a list of the best areas to stay in Paris, with selected hotels in each quarter for a perfect visit to the City of Light.
---
Where to Stay in Paris: Frequently Asked Questions
What is a nice part of Paris to stay in?
The Marais district, situated in the 3rd and 4th arrondissements, is an excellent place to stay while visiting Paris. The area is known for its narrow streets, historic architecture, and charming atmosphere. Visitors can enjoy numerous boutiques, art galleries, cafés, and restaurants. Furthermore, the Marais district is centrally located, making it easy to access many of Paris's most popular attractions.
Where should I stay in Paris to walk everywhere?
Staying in the Saint Germain des Prés area in the 6th arrondissement is ideal for travelers seeking a walkable neighborhood. This lively part of Paris boasts historic streets lined with cafes and boutiques and is within walking distance of major landmarks like Notre Dame Cathedral. Famous museums such as the Louvre and Musée d'Orsay are also accessible from this picturesque neighborhood on foot.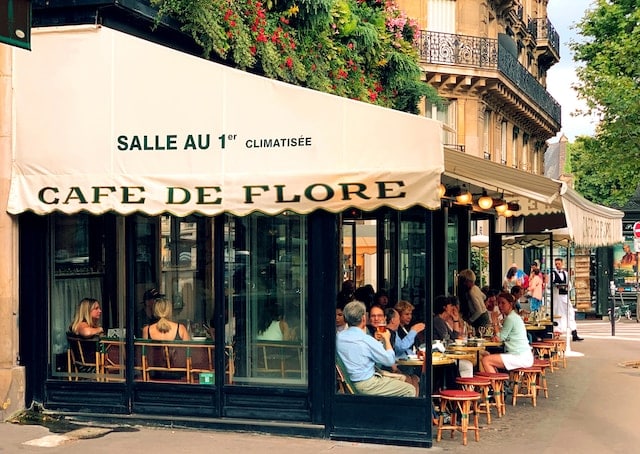 Where is the most convenient area to stay in Paris?
The 1st arrondissement, home to the Louvre Museum and Jardin des Tuileries, offers a central location for tourists with easy access to many of the city's main attractions. Its proximity to transportation hubs like Châtelet-Les Halles makes getting around the city effortless. With plenty of shopping options along Rue de Rivoli and various dining spots throughout, this area provides both convenience and enjoyment during your Parisian getaway.
What area in Paris is best for first-time visitors?
For first-time visitors to Paris, staying near Île de la Cité and Île Saint-Louis is recommended. These islands in the city's heart provide easy access to attractions such as Notre-Dame Cathedral and Sainte-Chapelle. The surrounding areas have scenic river views, quaint streets, charming shops, and numerous restaurants.
Where to avoid staying in Paris?
It's best to avoid staying in some neighborhoods in the northeastern parts of Paris, such as Barbès and La Chapelle, as they might feel less safe and less appealing compared to central areas of the city. While still home to locals and various attractions, these areas are generally less inviting for tourists, particularly at night.
What is the most walkable area to stay in Paris?
The Marais district is considered the most walkable area to stay in Paris, as it is centrally located and has a high concentration of historic buildings, shops, cafes, and museums. Its narrow cobblestone streets are perfect for strolling and discovering the city's hidden gems. Additionally, the Marais is well connected to other parts of Paris through public transportation, making it an ideal base for your visit.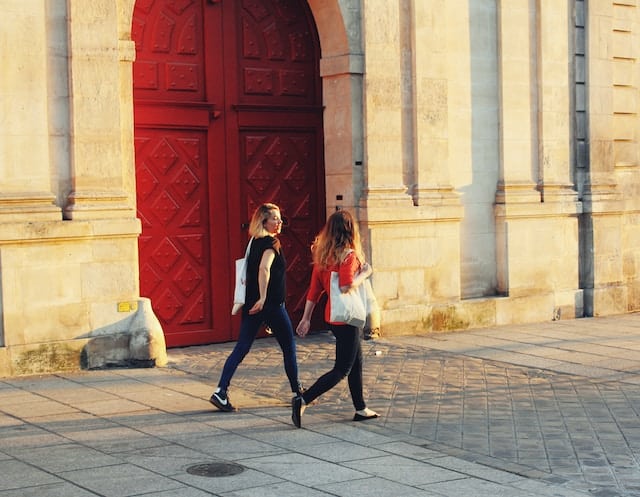 What is the safest arrondissement to stay in Paris?
The 6th arrondissement, also known as Saint-Germain-des-Prés, is one of the safest areas to stay in Paris. It has a reputation for affluence and is home to a mix of stylish boutiques, cafes, and galleries. The area is also known for its charming atmosphere and historic architecture. With easy access to landmarks such as Luxembourg Gardens and the Sorbonne, this trendy neighborhood makes an excellent choice for visitors.
How many days do you need in Paris?
Ideally, you should spend at least four to five days in Paris to have enough time to explore its main attractions, museums, and neighborhoods. This will allow you time to enjoy leisurely walks along the Seine River, sample French cuisine at local bistros, visit world-renowned museums like the Louvre and Orsay, and soak in the cultural richness of this iconic city.
Is Champs Elysees a good area to stay in Paris?
Staying near Champs Elysees can be a good option for visitors who want to experience luxury shopping and dining while being close to popular attractions such as Arc de Triomphe and Place de la Concorde. However, the area can be relatively expensive when compared to other neighborhoods. For those seeking a more authentic Parisian experience or budget-friendly options, consider staying in neighborhoods like Montmartre or Le Marais.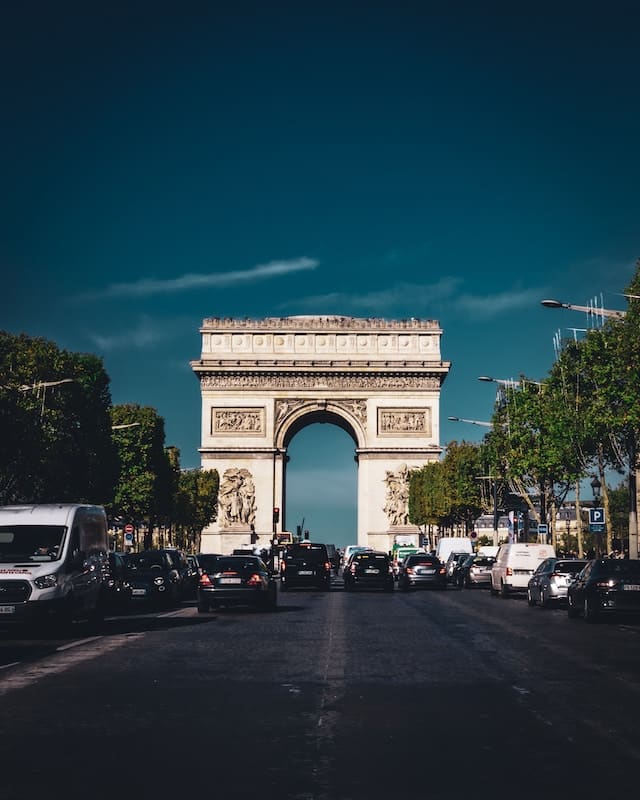 Is Champs-Elysées safe at night?
The Champs-Elysées, a prestigious avenue in Paris, is generally considered safe at night. The area is well-lit, frequently patrolled by police, and filled with high-end shops and restaurants that attract a more upscale crowd. Visitors should still exercise caution and be aware of their surroundings, as pickpocketing can occur in busy tourist areas.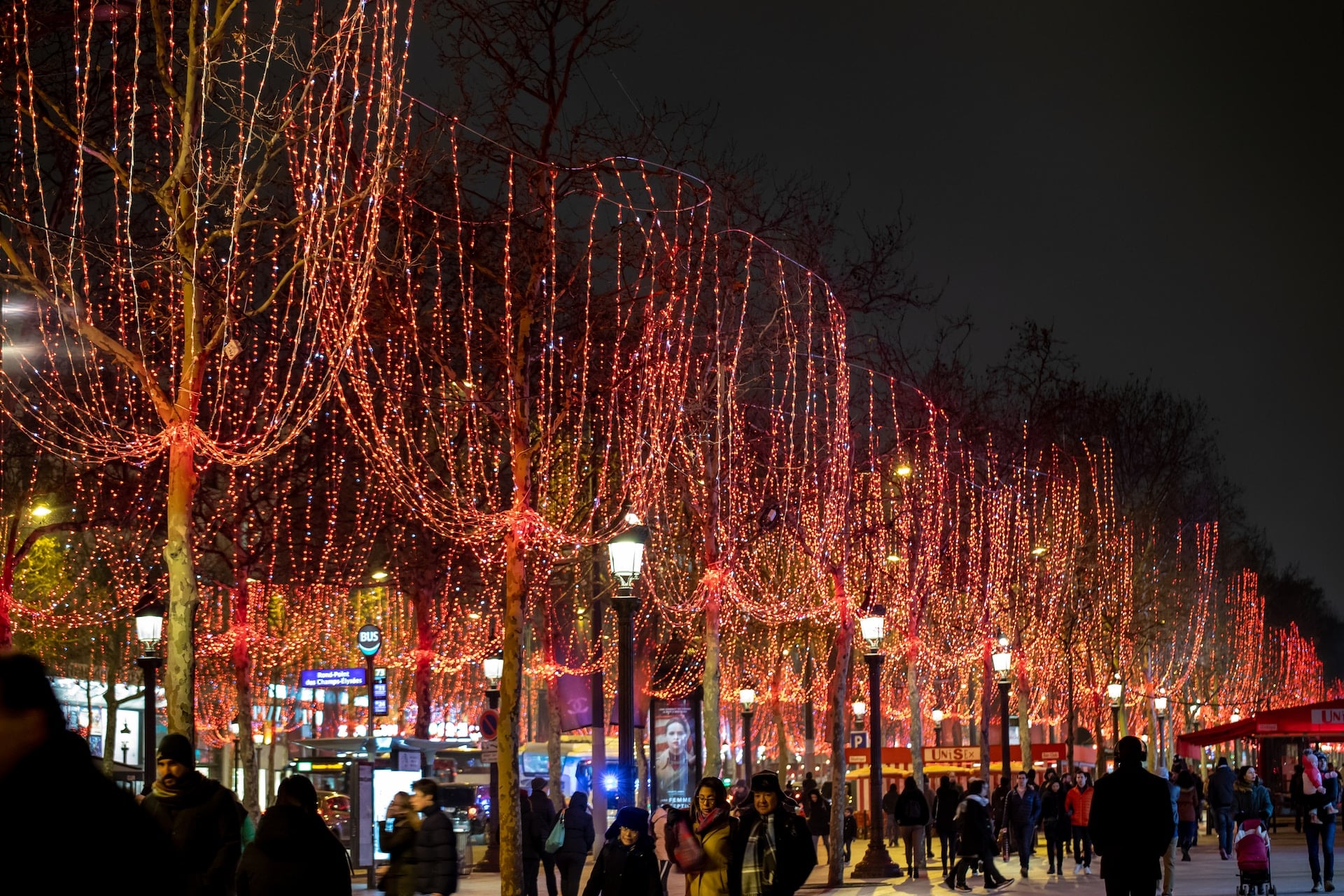 What is the loveliest street in Paris?
Among the many charming streets in Paris, Rue Crémieux stands out as one of the loveliest. Located in the 12th arrondissement, this cobblestoned pedestrian street is lined with pastel-colored houses adorned with flower boxes and ivy. Both Instagram-worthy and enchanting, Rue Crémieux offers a quiet respite from the bustling city streets.
What is the most trendy neighborhood in Paris?
Le Marais is undoubtedly one of the trendiest neighborhoods in Paris. Located in the city's heart, this vibrant district is home to many fashionable boutiques, art galleries, and trendy cafes. The historic area also boasts stunning architecture and picturesque cobblestone streets, making it a popular destination for tourists and locals. Le Marais is also known for its diverse and inclusive atmosphere, hosting a thriving LGBTQ+ community.
What is the most hipster neighborhood in Paris?
Canal Saint-Martin is often considered the most hipster neighborhood in Paris. With its eclectic mix of street art, vintage stores, and indie coffee shops, this area attracts a creative and bohemian crowd. The scenic canal that runs through the neighborhood offers picturesque views, perfect for strolls or picnics on sunny days. Canal Saint-Martin comes alive at night as locals flock to fashionable bars and restaurants.
What is the most posh street in Paris?
Avenue Montaigne is undoubtedly the most posh street in Paris. Lined with luxury boutiques like Chanel, Dior, and Louis Vuitton, it's a shopping haven for fashion-savvy individuals. The prestigious avenue is located in the elegant 8th arrondissement and offers a luxurious feel with its Haussmann-style architecture. Additionally, several high-end hotels and fine dining establishments can be found here, offering an exclusive experience to visitors.
Where is the rich side of Paris?
The 16th arrondissement is known for being one of the wealthiest areas in Paris. This upscale residential district boasts impressive mansions known as hôtels particuliers and tree-lined avenues. Home to many diplomats and wealthy locals, this part of Paris exudes sophistication and elegance. Some notable attractions include the Trocadéro gardens, with views of the Eiffel Tower and the Musée Marmottan Monet, showcasing the works of French Impressionist artists.
What is the funnest neighborhood in Paris?
If you're looking for a lively and entertaining neighborhood in Paris, look no further than Le Marais. This historic district is known for its trendy boutiques, vibrant nightlife, and charming cobblestone streets. The area has something to offer everyone, from art galleries and museums to cozy cafes and mouth-watering restaurants. Le Marais is the perfect place to stay if you want to experience the excitement of Paris and enjoy an immersive cultural experience in the heart of the city.
What are the no-go areas in Paris?
While Paris is considered relatively safe for tourists, a few areas should be avoided or visited with caution. Northern neighborhoods such as La Chapelle, Goutte d'Or, and parts of Saint-Denis are known for having higher crime rates than other parts of the city. Additionally, some suburban areas, like Seine-Saint-Denis and Clichy-sous-Bois may not be ideal for tourists due to safety concerns. When visiting Paris, it's always best to research your destination thoroughly and exercise common sense and situational awareness while exploring the city.
---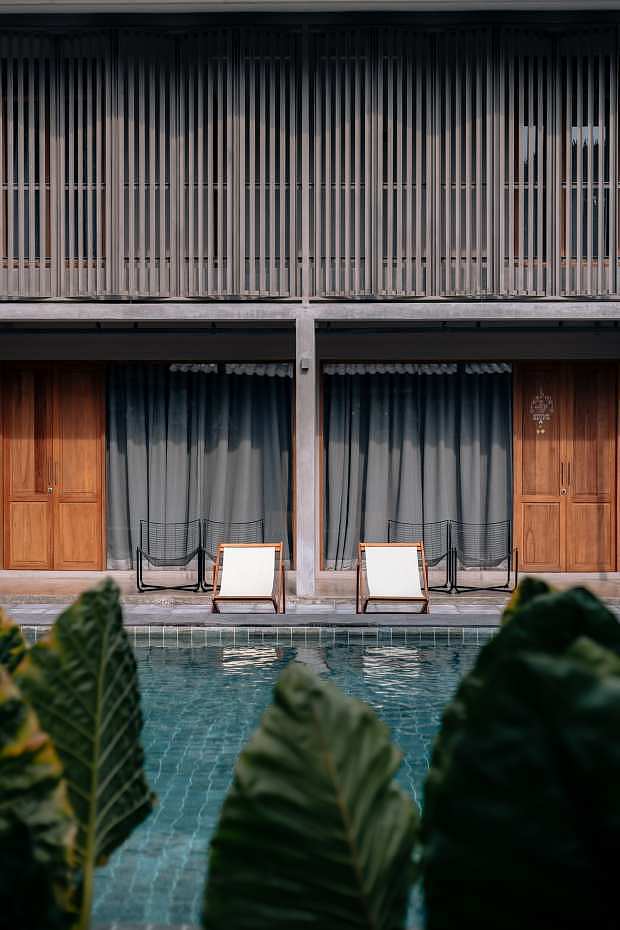 ---
---