Madrid has many monuments and attractions, but it wasn't until 2021 that UNESCO recognized the "Landscape of Light" (officially "Paseo del Prado and Buen Retiro, a landscape of Arts and Sciences") in its prestigious list of World Heritage Sites.
Surprisingly, it took a very long time. Especially when you consider that Spain has the third highest number of World Heritage Sites in the world after Italy and China, and there are already four other sites within the Madrid region on the list.
But what does being a World Heritage Site mean to the city? Where is it, and which monuments in Madrid belong to this group? In this article, we explain everything.
---
---
Is Madrid a World Heritage Site?
The "Landscape of Light" encompasses the area between Retiro Park and Paseo del Prado, including some of the most famous and beautiful corners of Madrid's neighborhoods.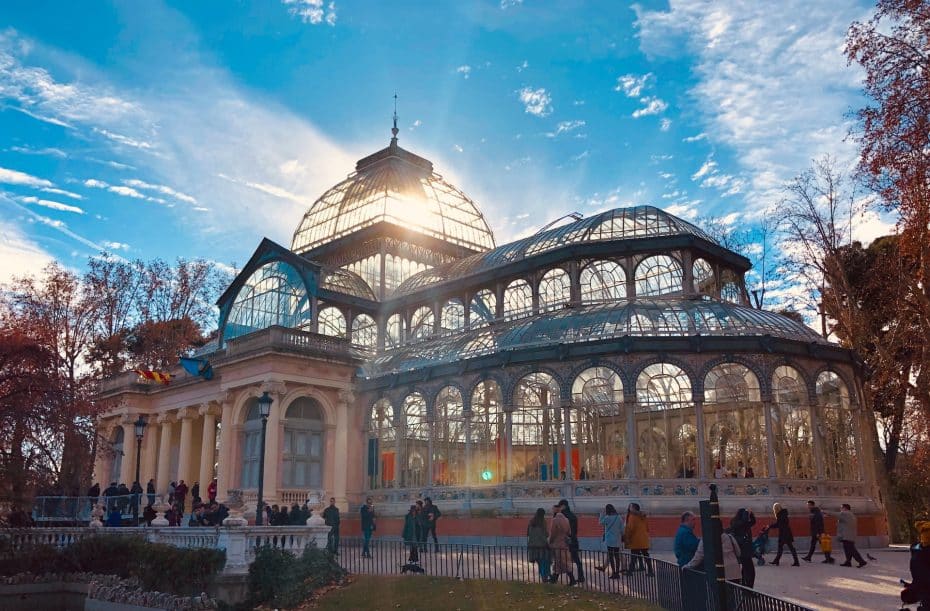 Many squares, fountains, monuments, and museums in Madrid are part of the city's UNESCO area. The many attractions in Paseo del Prado and El Retiro helped make it a World Heritage Site.
For example, Paseo del Prado is home to the famous Cibeles Fountain on its north end. Real Madrid soccer fans meet here when their team wins. On its south end lies Plaza de Atocha, officially called Plaza del Emperador Carlos V; it's where the beautiful and important Atocha station is found.
Buen Retiro Park, or just "El Retiro," is a lovely public park with many things to see. It has a lake, gardens, sculptures, fountains, and more.
The Paisaje de la Luz is, undoubtably, a place you need to see during your first trip to Madrid.
---
---
Museums & Cultural Centers in Madrid's UNESCO Area
Along the tree-lined sidewalks of Paseo del Prado, you'll find some of Spain's most important and well-known museums, including those of the so-called Art Triangle: the Prado Museum, the Reina Sofia Museum, and the Thyssen-Bornemisza Museum.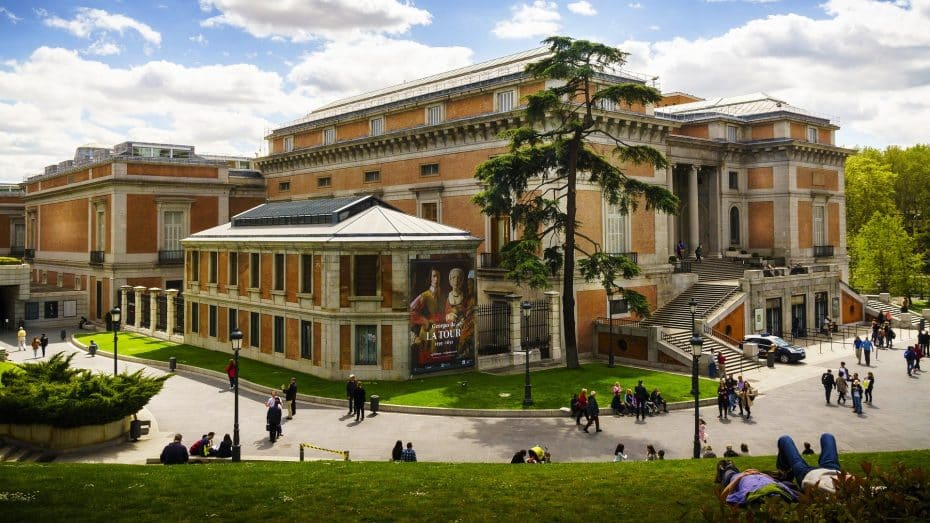 The Prado Museum is undoubtedly the most renowned museum in Madrid, also one of the most important in Spain, Europe, and the world. This neoclassical building has an impressive collection of 1,000 sculptures and more than 7,000 paintings by renowned Spanish artists such as Velázquez and Goya and international figures such as El Bosco, Rubens, and Caravaggio.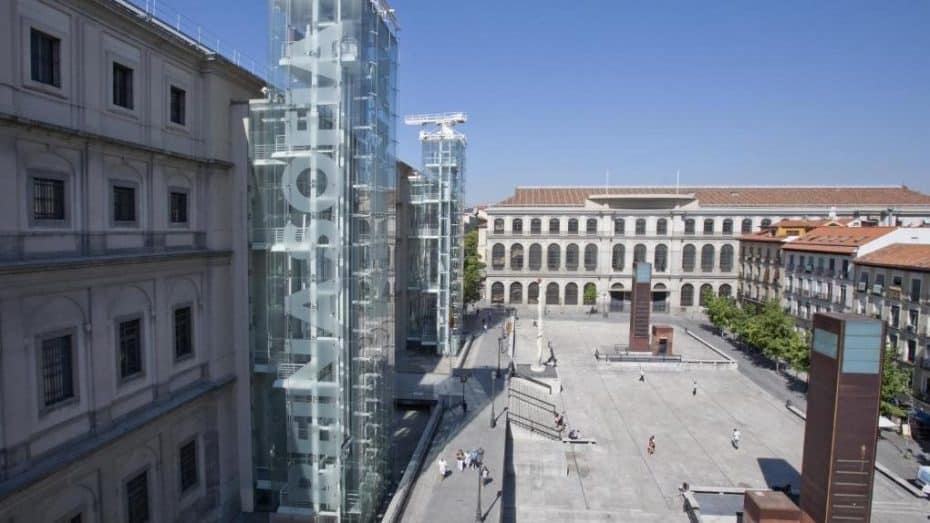 While the Prado combines works from the 12th century to the early 20th century, the Reina Sofía Museum is focused on 20th-century Spanish art, with works by Salvador Dalí, Joan Miró, and Picasso, including the iconic Guernica, a painting from 1937. The Thyssen-Bornemisza has a collection that spans eight centuries of European paintings, with styles as diverse as Renaissance, Baroque, Rococo, and Impressionism.
But the museums in Madrid's UNESCO zone go beyond the Art Triangle.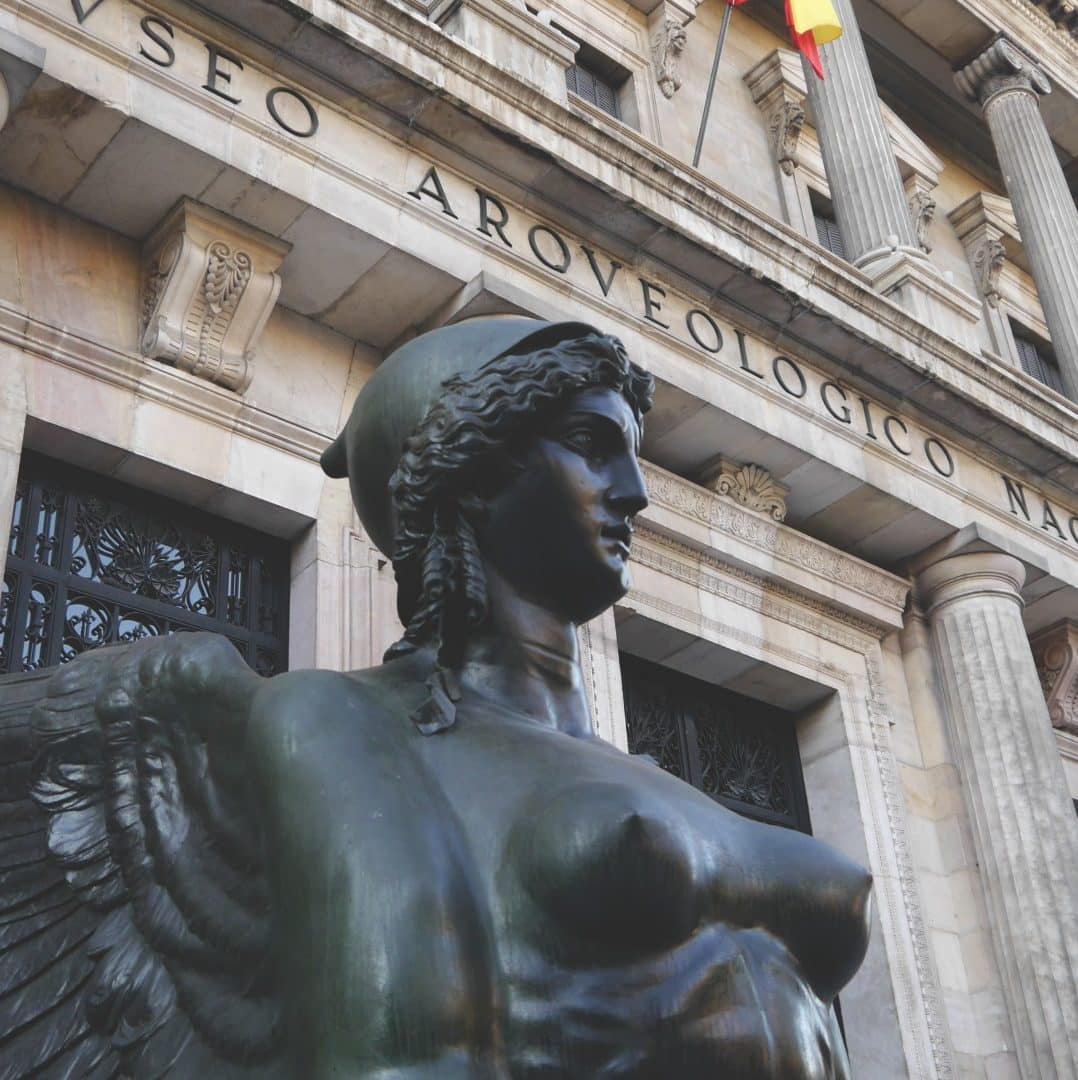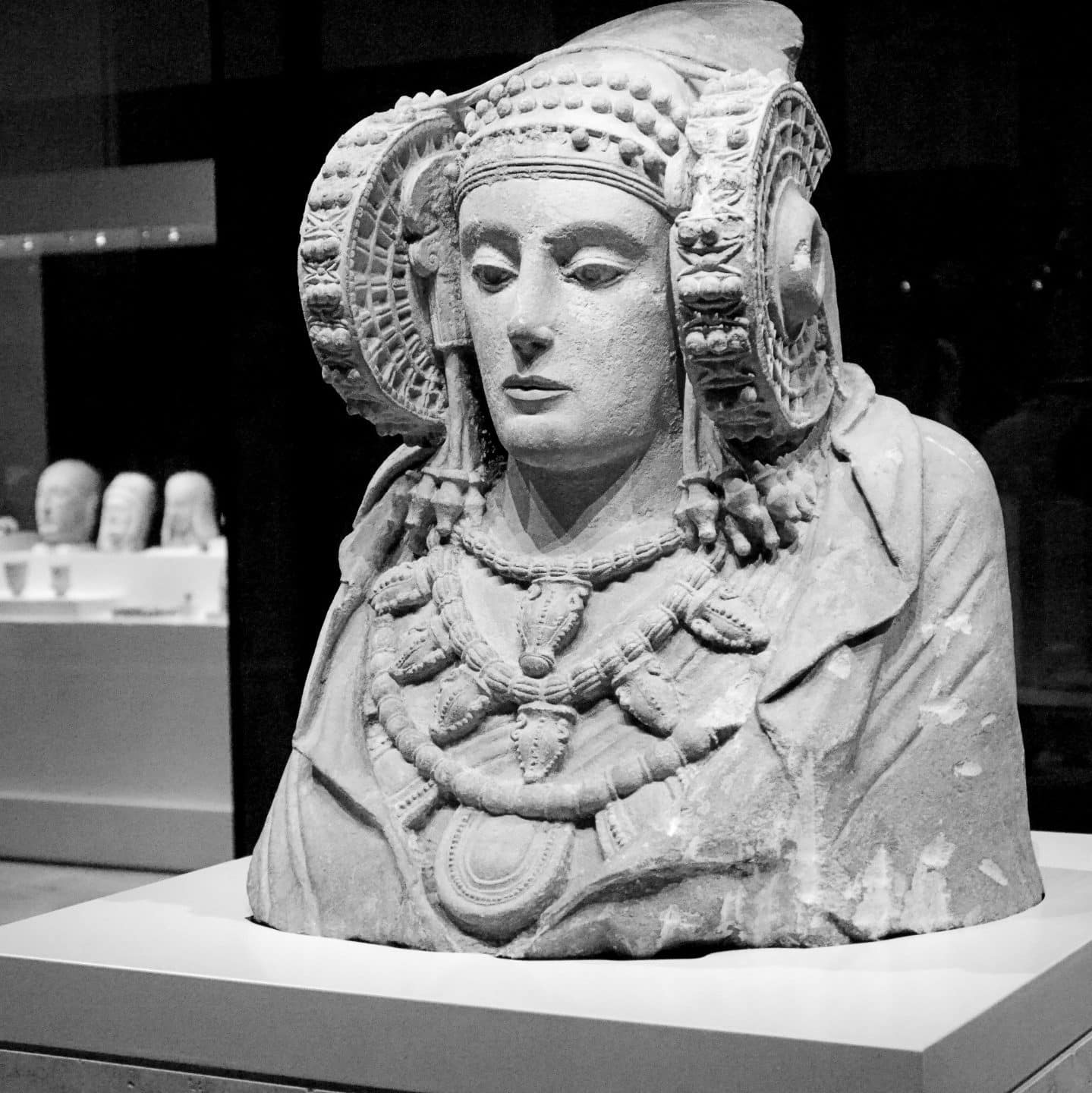 Next to the Plaza de Colón is the National Archaeological Museum (MAN), which shares a building with the National Library. The museum, with a neoclassical facade, has a collection of artifacts and objects, mostly of Spanish origin, ranging from prehistoric to early modern times. Among the most outstanding pieces in the MAN is the sculpture of the Lady of Elche, a limestone bust from the 5th or 6th century BC that is striking for its detail and perfection.
Other museums in the UNESCO Zone include the Naval Museum and the National Museum of Decorative Arts.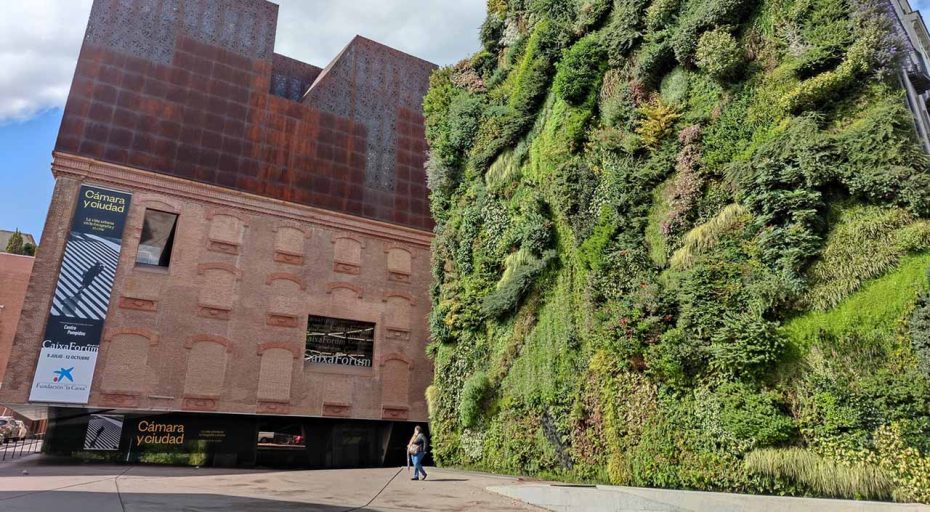 Regarding cultural centers, the Paseo del Prado is also home to CaixaForum, with a facade that mixes industrial and neo-Mudejar and a huge vertical garden. In this cultural center, events and temporary art exhibitions are held constantly.
The Círculo de Bellas Artes (CBA) is another of the most important cultural centers in the city and is also located in this area, on Calle de Alcalá, very close to the Gran Vía. While the CBA building is already an attraction, there is also the Azotea del Círculo, one of the best viewpoints in the center of Madrid. The exhibitions at the Círculo de Bellas Artes are temporary and multidisciplinary, ranging from visual arts to literature, music, and performing arts.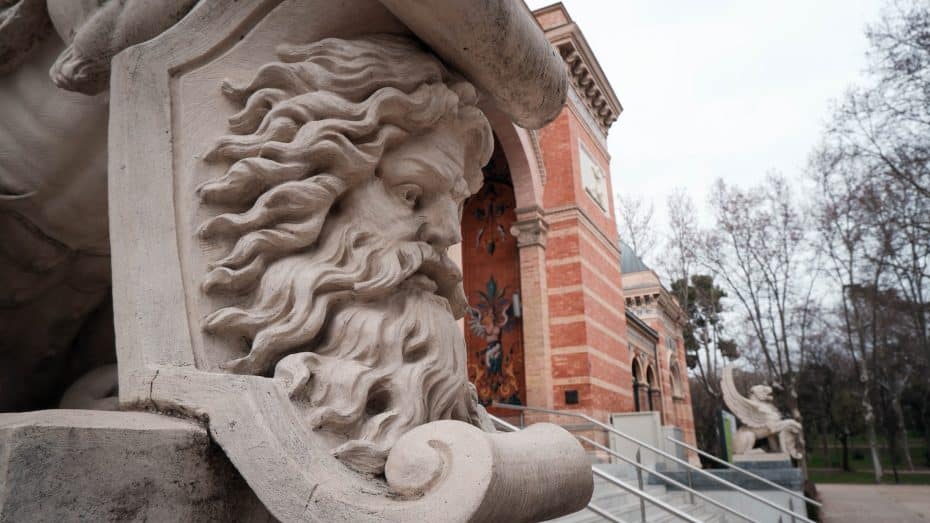 For its part, the Retiro Park houses several spaces for temporary exhibitions. One of them is the Crystal Palace, a former greenhouse currently one of Madrid's most photographed corners.
Within the park are also the Palacio de Velázquez and the Casa de Vacas Cultural Center, which, as its name suggests, was reserved for cows when El Retiro was a recreational residence of the royal family. El Retiro is one of the best parks in Madrid.
---
---
Monuments of Madrid's Landscape of Light.
In addition to palaces and museums, the "Landscape of Light" includes many monuments, such as the Fuente de Cibeles.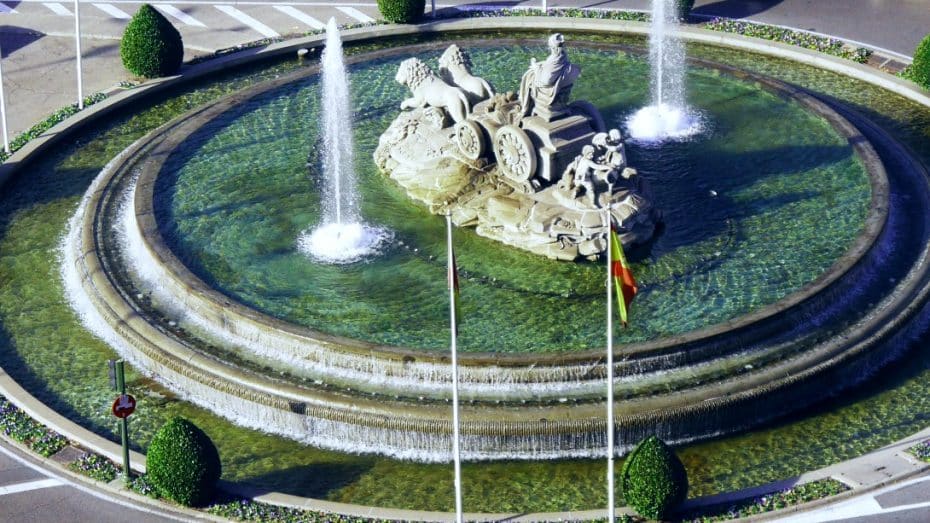 The Cibeles was designed by the architect Ventura Rodríguez in honor of the goddess of the earth and fertility. This fountain is part of a project by Ventura Rodríguez that also includes the Fountain of Neptune, the Fountain of Apollo, and the (now) Four Seasons hotel, all located on Paseo del Prado.
In El Retiro, you can see many fountains, such as the Galapagos, the Artichoke, and the most famous: the Fountain of the Fallen Angel, representing the expulsion of Lucifer from paradise.
Next to the western façade of the Prado Museum is a sculpture in honor of Diego Velázquez, one of the most renowned Spanish painters throughout history. Also, next to the northern façade, the main entrance to the museum today, is a sculpture of the painter Francisco de Goya, another icon of Spanish art.
Meanwhile, El Retiro Park is home to many sculptures and monuments honoring figures such as General Martínez Campos, King Alfonso XII, the Álvarez Quintero brothers, and Queen María Cristina, to name just a few.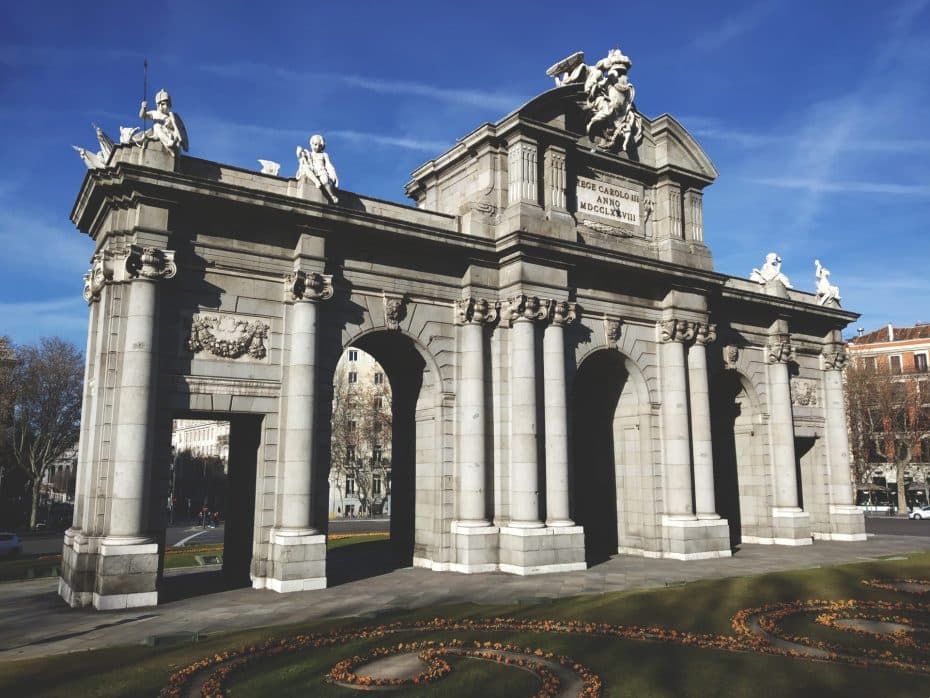 Another emblem of Madrid located in the Landscape of Light is the Puerta de Alcalá, built in the 18th century as a triumphal arch inspired by those of the city of Paris. Ventura Rodríguez also presented five rejected projects for this monument, the final design being the work of Francisco de Sabatini. Puerta de Alcalá commemorates the arrival of Carlos III as king of Spain.
Important buildings in Madrid's Landscape of Light.
Beyond those mentioned above for being home to museums or cultural centers, in Madrid's landscape of light, there are a group of buildings of great importance both for their architectural value and beauty as well as for their function.
The Bank of Spain, for example, is located at the intersection of Calle de Alcalá and Paseo del Prado, was built in 1891, and occupies an entire block.
On the other hand, the Palacio de Cibeles is located, as expected, next to the Fuente de Cibeles and is since 2010 the headquarters of the City Council of Madrid. This building, which was initially created to bring together everything related to telecommunications, still has today the city's main post office, a restaurant with a viewpoint, and a cultural center called CentroCentro. The impressive facade of the Palacio de Cíbeles is often illuminated in different colors to commemorate dates and events such as Women's Day and LGBT Pride.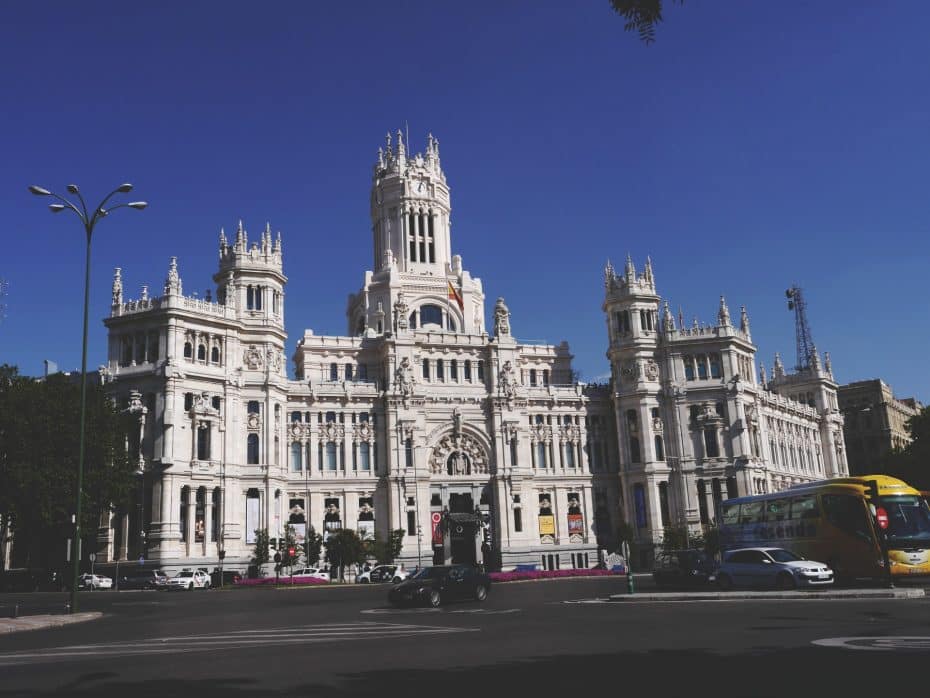 Madrid Puerta de Atocha Station, the main rail link between the city and the rest of the Iberian Peninsula, is another must-see in Madrid's Landscape of Light. Both its massive 1851 headquarters that mixes iron, brick, and stone and the tropical garden that awaits inside make this building transcend its use and become an icon.
Other outstanding buildings in the UNESCO area of Madrid are:
Madrid Stock Exchange
Spanish Congress
Ministry of Health
San Jerónimo el Real Church
Royal Observatory of Madrid
Church of San Manuel and San Benito
San José Church
Official Chamber of Commerce, Industry, and Services of Madrid
Ministry of Agriculture, Fishing and Food
---
Map of "Paseo del Prado and Buen Retiro, a landscape of Arts and Sciences"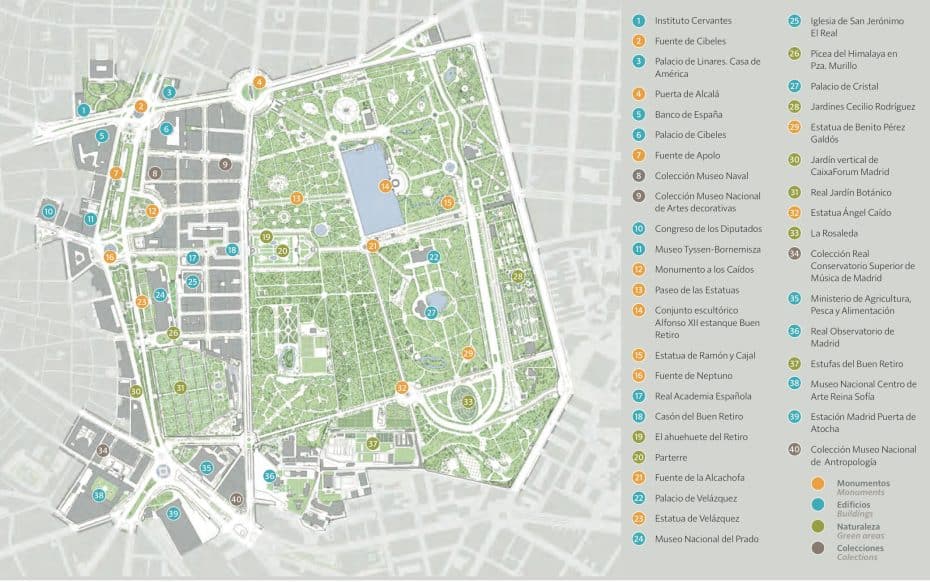 ---
---
Designation of Madrid's "Landscape of Light" as a UNESCO World Heritage Site.
Unesco declared on July 25, 2021, the Landscape of Light of Madrid as a World Heritage Site, being the first in the Spanish capital and the fifth in the Community of Madrid.
This decision was made at the XLIV session of the UNESCO World Heritage Committee following the official presentation of the candidacy of this cultural landscape by the Madrid City Council, with the support of. Government of the Community of Madrid and the Ministry of Education, Culture, and Sport of Spain.
The nomination was presented under the title "Paseo del Prado and Buen Retiro, Landscape of Arts and Sciences."
The other properties considered World Heritage Sites in the Community of Madrid are the Cultural Landscape of Aranjuez, the Monastery and Site of El Escorial, and Alcalá de Henares.
---
Where to stay near Madrid's UNESCO Area
The UNESCO Zone of Madrid is home to some of the most prestigious hotels in Spain. Some of the luxury hotels in this district, which is one of the best places to stay in Madrid, are:
---
How to get to the Madrid UNESCO Area
By metro
The metro stations close to the UNESCO area of Madrid are Banco de España 2, Retiro 2, Estación del Arte 1, Colón 4, and Atocha-Renfe 1 C REG LD AVE.
To reach Paisaje de la Luz from Adolfo Suárez Madrid Barajas Airport to Paisaje de la Luz by metro, it is necessary to use line 8, direction Nuevos Ministerios. This is the only metro line with two stops inside the airport, one in T2 8 and one in T4 8 C.
Then, you can get off at Mar de Cristal 4 8 stations, where you will change to line 4 towards Argüelles. If you get off at Colón 4 station, you will have arrived at Paisaje de la Luz. The estimated time for this trip from the airport is 40 minutes.
To go from Chamartín 1 10 C REG LD AVE Station to Paisaje de la Luz, you can take metro line 1 towards Valdecarros and get off at Estación del Arte without transfers. This journey takes approximately 32 minutes.
By bus
From Barajas airport, the bus line 203 Exprés Aeropuerto will take you directly to Paisaje de la Luz de Madrid. You can take the bus in the arrivals area of T4 or the departures area of T1 and T2 and get off at Cibeles. The duration of this trip is 32 minutes when there is little traffic.
Other bus stops near Madrid's Landscape of Light are Museo del Prado – Botanical Garden, Alfonso XII – Botanical Garden, Prado – Atocha.
By train
The closest train stations to the UNESCO area of Madrid are Recoletos and, of course, Atocha. The Renfe commuter train lines that connect with these stations are C1, C2, C3, C3A, C4, C5, C7, C8, and C10.
---
Madrid UNESCO Area: Frequently Asked Questions
What UNESCO Heritage Sites are near Madrid?
There are several UNESCO World Heritage Sites located near Madrid, the capital city of Spain. The most prominent sites include the Monastery and Royal Site of El Escorial, the University and Historic Precinct of Alcalá de Henares, and the Aranjuez Cultural Landscape. These sites represent rich historical, cultural, and architectural significance and are popular attractions for Madrid visitors.
How many UNESCO World Heritage Sites are in Spain?
Spain has an impressive number of UNESCO World Heritage Sites, with 49 recognized locations. These sites span various categories, such as cultural, natural, and mixed properties. Spain boasts a rich history with remarkable architecture, historic cities, unique landscapes, and landmarks steeped in cultural significance. This wealth of heritage makes Spain one of the countries with the world's highest number of World Heritage Sites.
Is Madrid a World Heritage Site?
Recently, a part of Madrid has been inscribed on the UNESCO World Heritage List under "Madrid's Paseo del Prado and Retiro Park: Landscape of Light." This title comprises a cultural landscape that blends nature with urban elements. It includes landmarks like the Prado Museum, El Retiro Park, Atocha train station, and iconic fountains like Cibeles and Neptune. This area reflects the city's unique history, artistic heritage, and stunning design, making it a beloved destination for visitors from around the globe.
What UNESCO Heritage Site is nearest to Madrid?
The historic city of Toledo is the nearest UNESCO World Heritage Site to Madrid. Located just around 70 kilometers south of the Spanish capital, Toledo boasts a rich history that dates back to Roman times. The city is famous for its stunning architecture, which showcases a mix of Christian, Muslim, and Jewish influences. As you wander through its narrow streets, you'll encounter medieval churches, mosques, synagogues, and impressive city walls. Toledo's fascinating history and beautiful surroundings make for a perfect day trip from Madrid.