Traveling through Northwestern Italy, from the Leaning Tower of Pisa to the bustling city of Turin, is an adventure you'll cherish forever. This impressive region is home to several iconic landmarks, stunning cities, quaint villages, and breathtaking coastal vistas. This comprehensive travel itinerary encompasses a few of Italy's world-renowned destinations, allowing you to visit places like Pisa, Florence, La Spezia & Cinque Terre, Genoa, Milan, and Turin.
---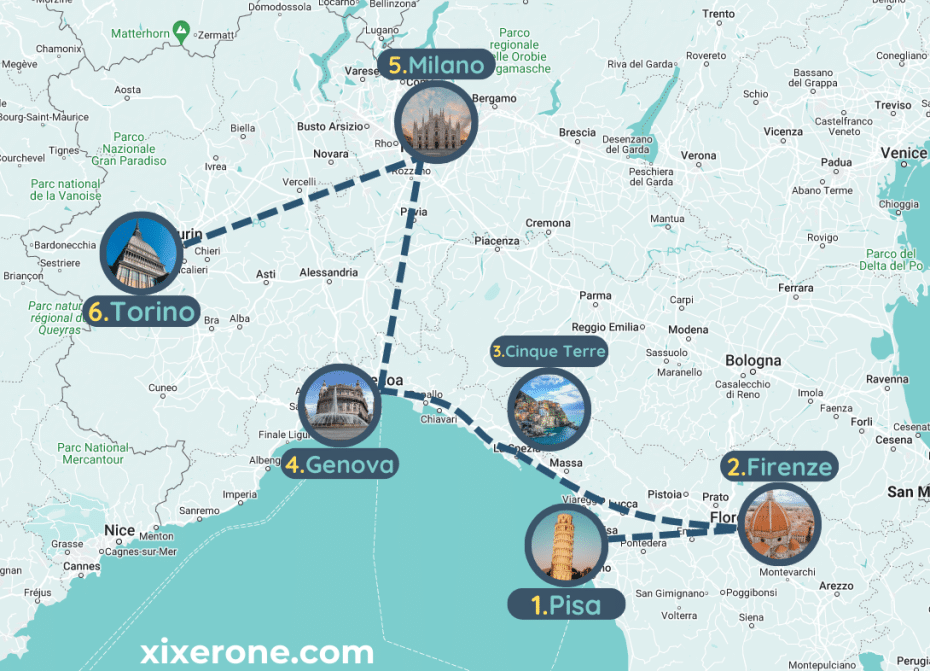 In this itinerary, we will only be using trains. Fortunately, Italy, particularly its northern portion, boasts a well-developed train network, which includes Regional, Regionale Veloce, and high-speed services like Frecciarossa and Italo. Find convenient train tickets here.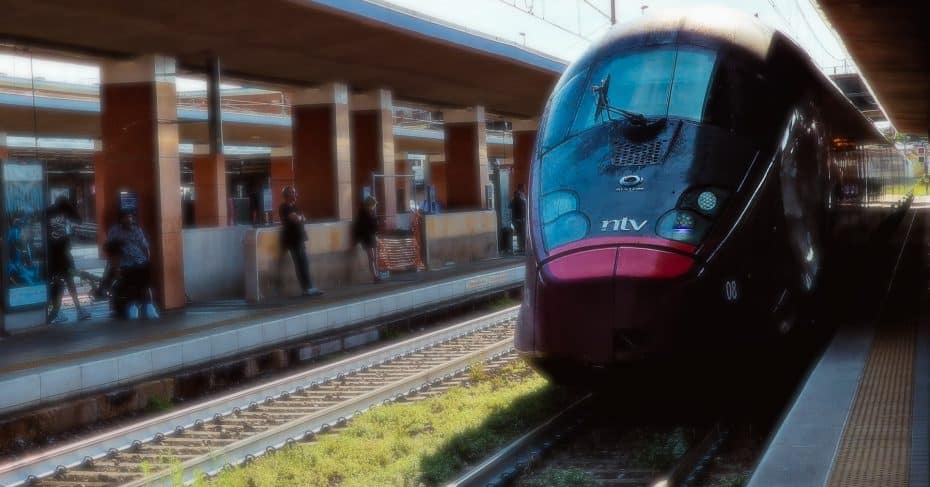 We start in Pisa, where we admire the famous Leaning Tower and soak in the historic atmosphere. Then, we'll head to the art-filled city of Florence, immersing ourselves in the Renaissance culture and exploring artistic masterpieces at renowned museums and galleries. Next, we'll make our way to La Spezia & Cinque Terre for breathtaking coastal views and picturesque hikes through colorful villages. Moving on to Genoa, we discover its rich maritime history and vibrant Old Port area. We then continue to Milan, Italy's fashion capital, marveling at iconic architecture like the Duomo di Milano and indulging in world-class shopping. Finally, we arrive in Turin, soaking up the city's elegant atmosphere and delving into its fascinating history, impressive royal palaces, and museums.
---
1. Pisa
Home of the world-famous Leaning Tower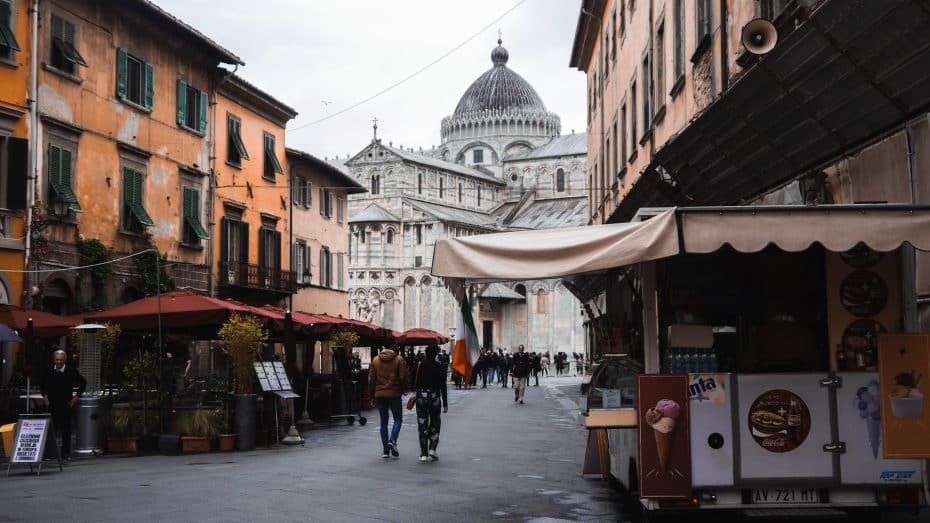 Our incredible journey through Northwestern Italy begins in the charming city of Pisa. Known for its cultural and historical attractions, Pisa is a perfect starting point for travelers looking to explore this breathtaking region. With easy access to international flights and convenient train connections, it's truly a gateway to Italy's wonders. Additionally, since the city has a manageable size, it's a good place to spend one night and rest well (or shake off your jetlag) without being overwhelmed by its size.
For those arriving by air, Pisa International Airport is extremely convenient to the point where you can even walk to the city center if you don't have too much luggage. The airport operates flights from major European airlines, including ITA, EasyJet, Vueling, and Ryanair. If you reach Pisa by train, the central station (Pisa Centrale) serves multiple regional and high-speed routes.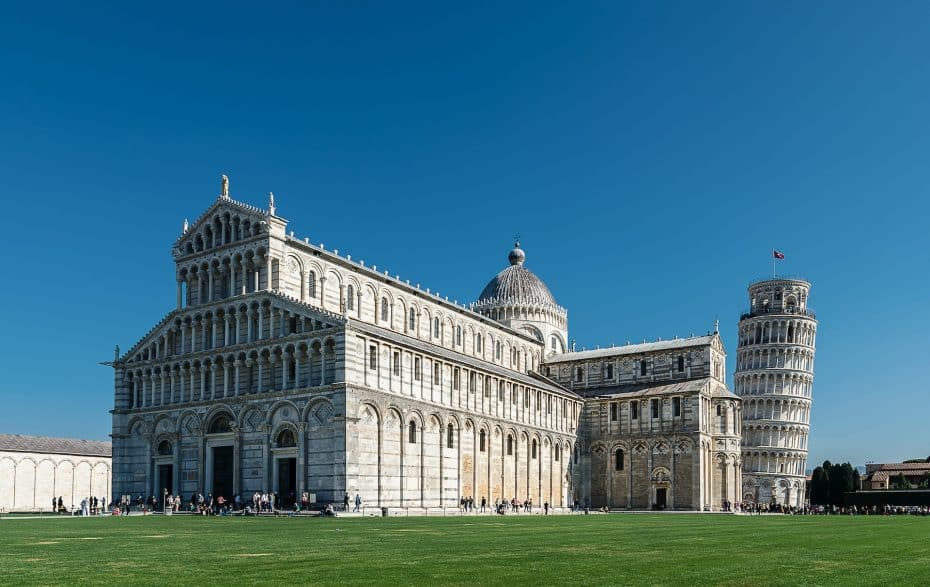 As we spend one night in this fascinating city, let's delve into its must-see attractions. The iconic Leaning Tower of Pisa is an architectural marvel and one of the world's most famous landmarks. Climb its 294 steps for a breathtaking view over Piazza dei Miracoli. This stunning square is another essential stop, boasting immaculately manicured lawns and impressive medieval structures, including the Baptistery and Camposanto Monumentale.
A visit to Pisa would not be complete without exploring its magnificent Cathedral. This 11th-century masterpiece dazzles visitors with its marble facade, ornate bronze doors, and exquisite interiors embellished with frescoes and gold detailing. Don't miss out on lesser-known treasures like the Church of Santa Maria della Spina or the Palazzo Blu art museum.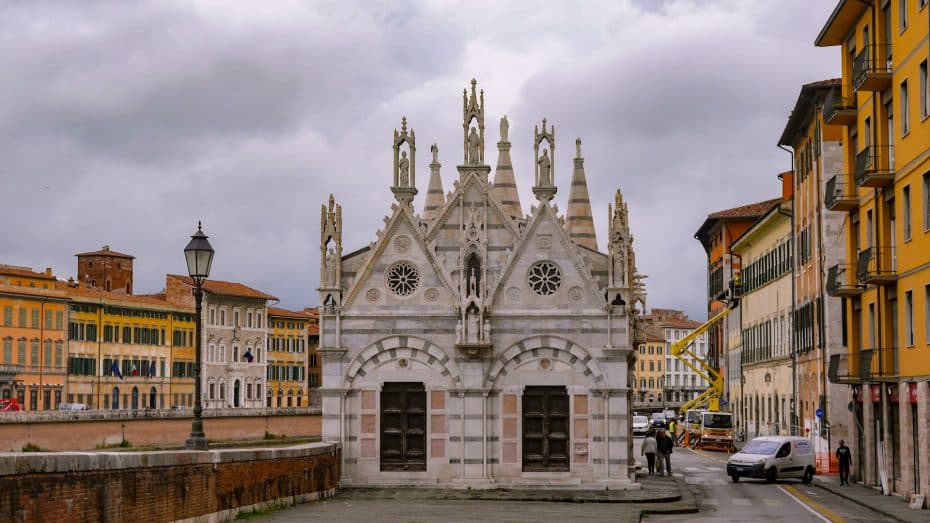 Cuisine is undoubtedly among the top reasons to visit Italy, and Pisa does not disappoint. Local dishes include cecina (chickpea flatbread) and pappardelle with wild boar sauce. When it comes to accommodation, you'll find many accommodation options for various budgets. For a luxurious stay, choose the elegant Grand Hotel Duomo, while the 3-star Hotel Di Stefano offers comfortable accommodation at a mid-range price. For a budget-friendly option, consider the 2-star Hotel Amalfitana.
---
2. Florence
One of the most beautiful cities in Europe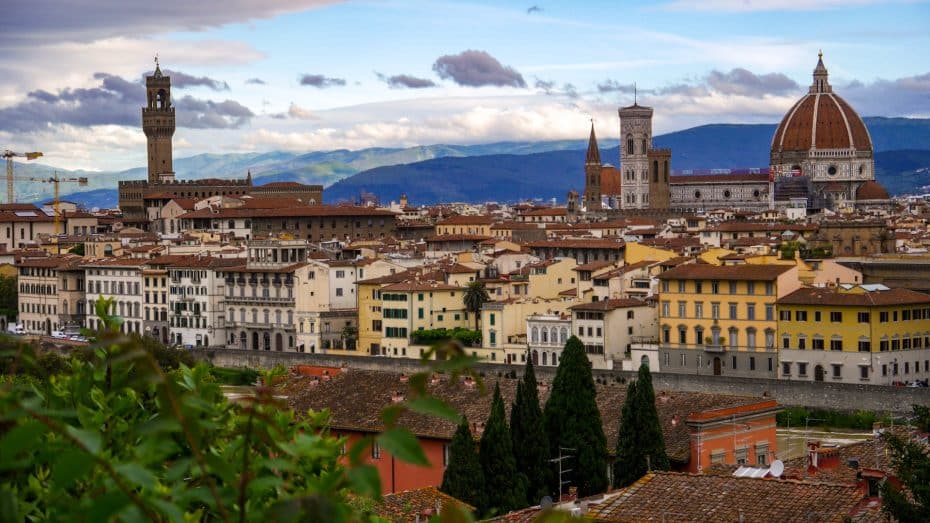 Florence, the second city on your Northwestern Italy itinerary, is a true treasure. Rich in culture, art, and history, the Tuscan capital is a must-visit destination to experience the essence of Italy.
Arriving at Florence's main train station, Santa Maria Novella, is simple if you're coming from Pisa. Several regional trains run between the cities and take roughly one hour to make the journey.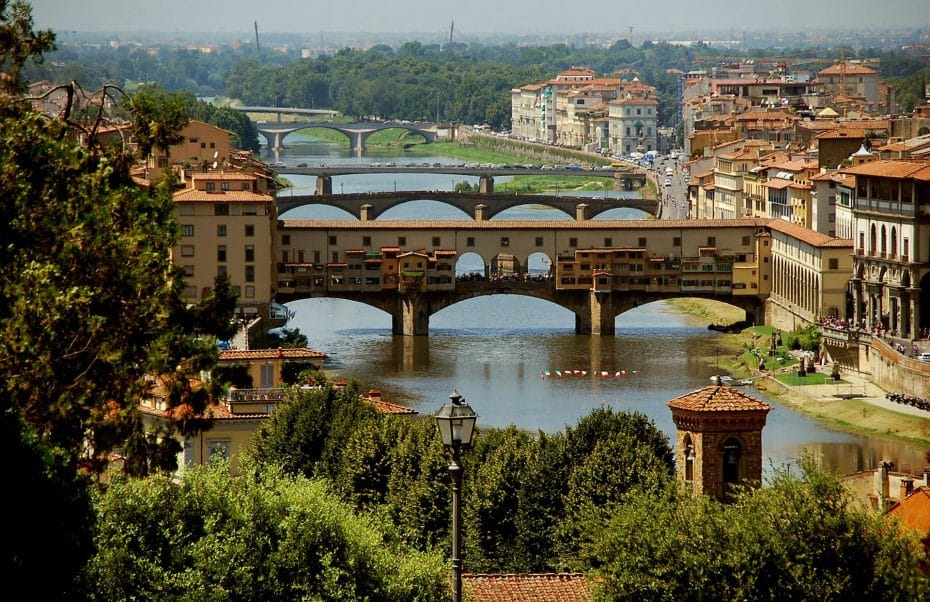 You'll spend two nights exploring this marvelous city's sites and attractions. Delve into the world of Renaissance art at the Uffizi Gallery, where masterpieces by Botticelli, Michelangelo, and Leonardo da Vinci await. Then, head to the iconic Cathedral of Santa Maria del Fiore to marvel at Brunelleschi's famous dome and its stunning views of the cityscape. Stroll along the historic Ponte Vecchio bridge, admiring the artisan jewelry shops glittering with gold. Discover Medici history in the lavish rooms of Palazzo Vecchio before ending your day at Piazza della Signoria – a beautiful square adorned with sculptures from some of history's most revered artists.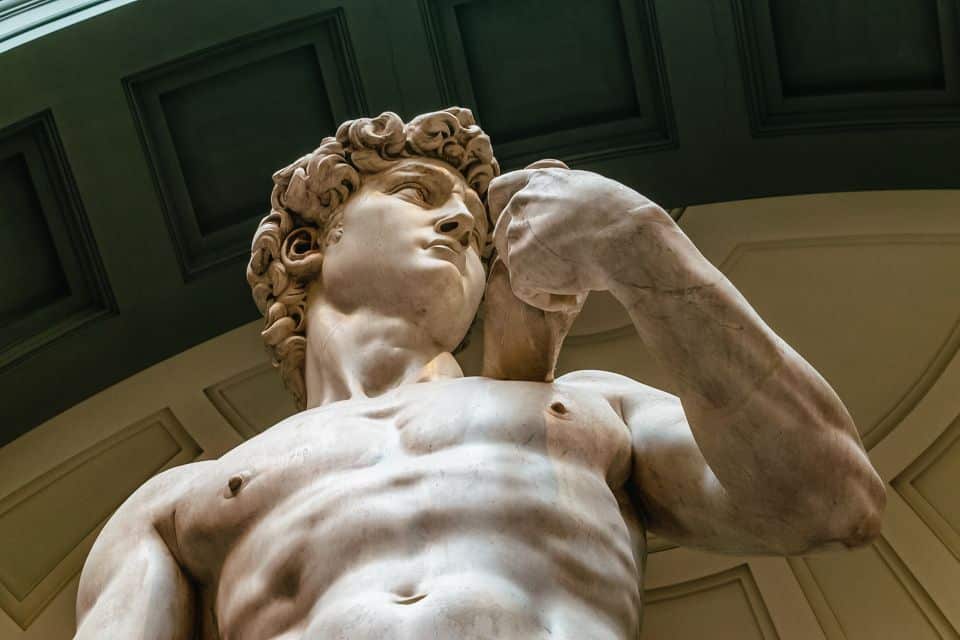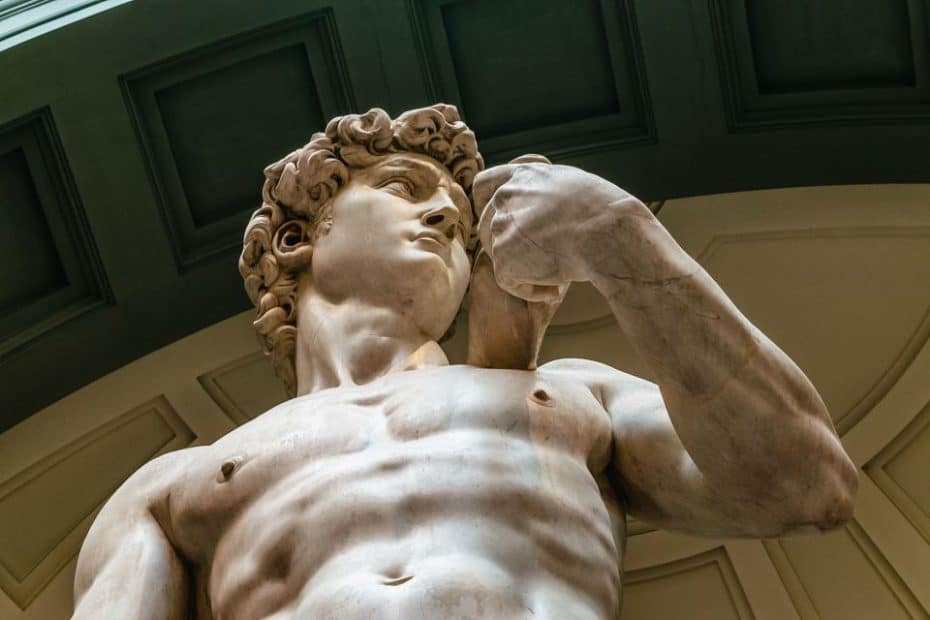 Traditional Tuscan cuisine you can try in Florence includes ribollita soup or bistecca alla Fiorentina. For accommodations, consider staying at the Four Seasons Hotel Firenze for opulence and luxury or 4F Boutique Hotel Florence for a comfortable midrange option; budget travelers may appreciate the affordability of Hotel Nella.
---
3. La Spezia & Cinque Terre
Jaw-dropping coastal beauty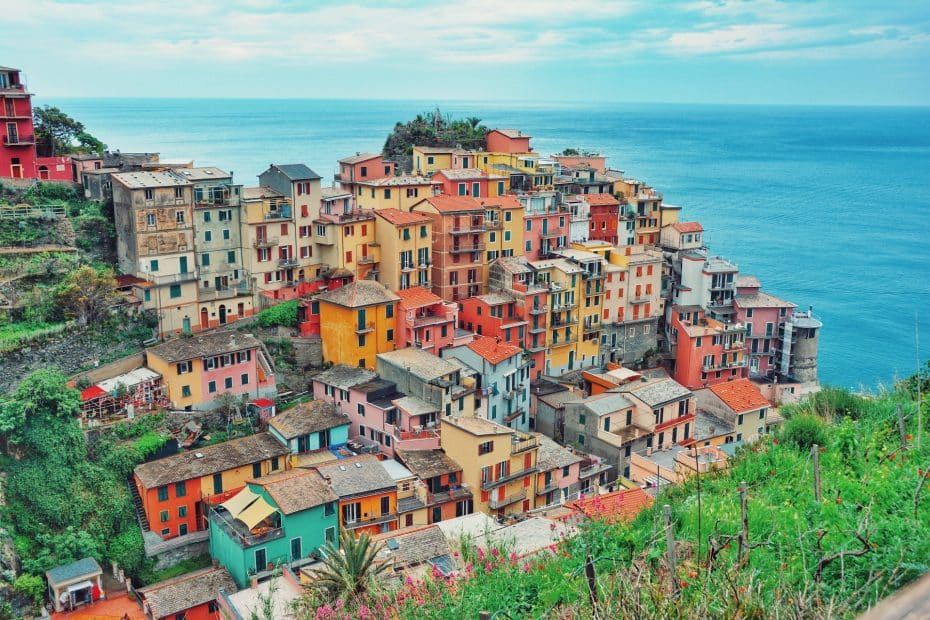 Arriving in La Spezia from Florence, you're entering the gateway to the breathtaking Cinque Terre region. This coastal city is an ideal base for exploring the five stunning towns that make up the Cinque Terre while offering its own beautiful views and charming atmosphere.
La Spezia Centrale is the main train station that links this picturesque destination to various cities. As you're coming from Florence, you'll likely take the Trenitalia Intercity or Frecciabianca trains, which usually have a journey time of about 2 hours and 30 minutes. The train ride will take you on a scenic route through Tuscany.
During your two-night visit, make sure to explore all five towns of Cinque Terre: Riomaggiore, Manarola, Corniglia, Vernazza, and Monterosso al Mare.
Riomaggiore's colorful houses perched on steep cliffs make it an unforgettable sight. Meanwhile, Manarola is famous for its vibrant buildings and hiking paths among vineyards and terraced gardens. Corniglia's high position above sea level offers some of the most incredible vistas in Cinque Terre. Vernazza's small harbor provides a truly picturesque scene with colorful boats dotting the clear blue waters. Finally, Monterosso al Mare is known for its sandy beaches and fascinating old town separated by a rocky outcrop.
By staying in La Spezia, you can easily access these Cinque Terre towns as trains frequently shuttle between them and La Spezia Centrale.
---
4. Genoa
Stunning maritime heritage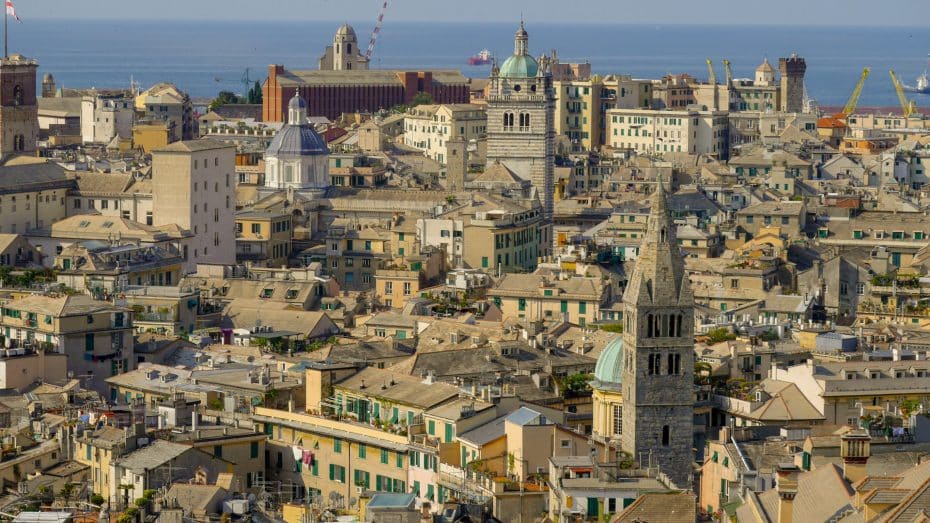 Genoa, known for its maritime history and vibrant culture, is an unmissable stop on your Northwestern Italy itinerary. As the gateway to the Italian Riviera, Genoa is adorned with palaces, museums, and architectural masterpieces.
Upon arriving in Genoa from La Spezia via a Trenitalia Regionale Veloce or Intercity, you'll find yourself at Genova Piazza Principe railway station. This centrally located main station offers convenient access to destinations, such as Milan, through regional and high-speed trains.
Staying in this charming city for one night allows you to delve into its artistic splendor. Begin your adventure by stepping into Genoa's historic center at Via Garibaldi, where you'll witness a beautiful collection of Renaissance-era palaces now turned into museums known as Palazzi dei Rolli. Continue by visiting the magnificent Cattedrale di San Lorenzo, adorned with its Gothic columns and intricately designed black-and-white striped façade. Next, make your way to the Aquarium of Genoa, the largest aquarium in Italy. As you wander through its narrow streets, discover Christopher Columbus' birthplace and learn more about Genoa's famous explorer before ending your day with a gentle ascent on the Zecca-Righi funicular, enjoying panoramic views of the city.
If you wish to extend your stay for one more night, do not miss exploring Portofino and/or Nervi – two idyllic coastal towns easily reachable from Genoa. In these picturesque destinations, you will immerse yourself in vibrant landscapes adorned with brightly colored houses.
While in Genoa, you must try some delicious culinary specialties like pesto-topped trofie pasta or farinata, a savory chickpea pancake perfect for a quick bite. Some of the region's sweet treats include pandolce genovese or canestrelli cookies.
---
5. Milan
Italy's fashion & economic capital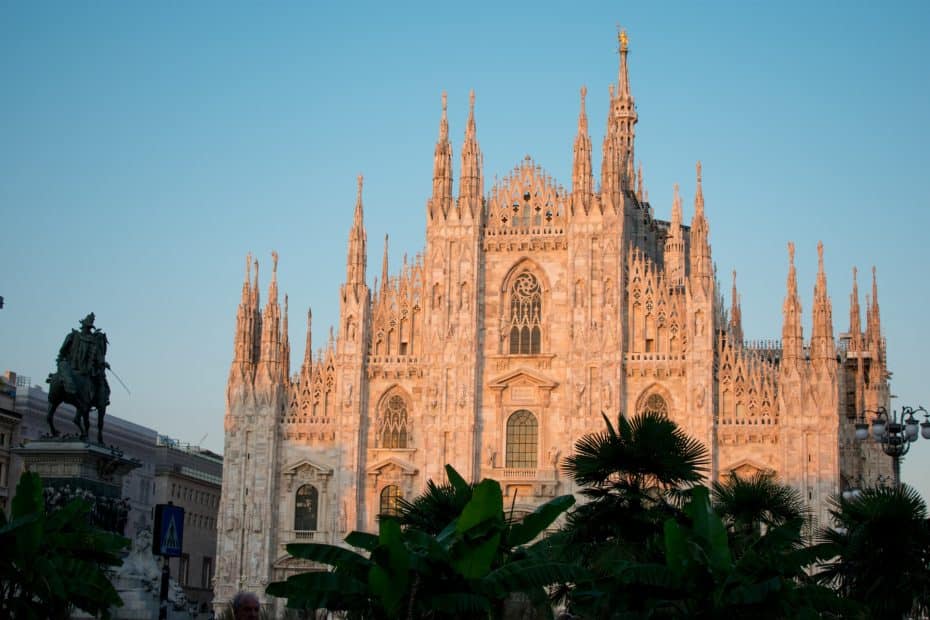 Arriving at Milan for the fifth stop on our Northwestern Italy itinerary, it's hard not to feel the city's vibrant energy and historical charm. Known as a global capital of fashion and design, Milan offers much more than just shopping opportunities – its rich cultural scene and architectural marvels make it a must-visit destination.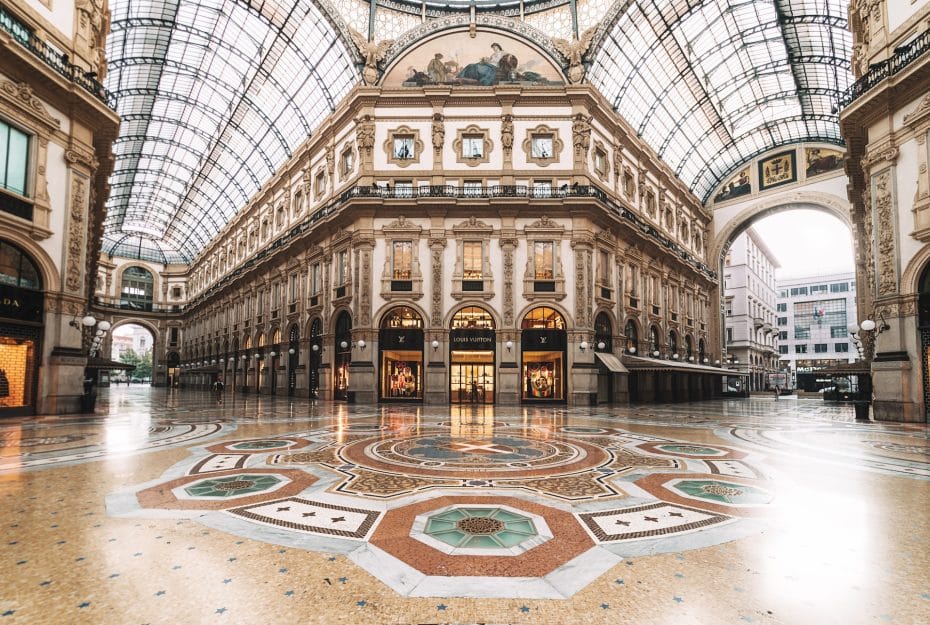 The minimum amount of time in Milan is at least two nights, as there are many attractions to explore during your stay. Start with a visit to the iconic Cathedral of Milan (Duomo di Milano), with its awe-inspiring gothic architecture that has stood the test of time. Next, make your way to Galleria Vittorio Emanuele II, an elegant shopping gallery featuring luxury Italian brands where you can indulge in some retail therapy or enjoy an espresso at a chic cafe.
Art lovers shouldn't miss viewing Leonardo da Vinci's Last Supper (Il Cenacolo) at the Convent of Santa Maria delle Grazie. Advance booking is recommended due to the high demand for entrance times. Also worth exploring is the contemporary art scene found within Fondazione Prada, featuring cutting-edge installations and exhibitions.
For some greenery within the urban landscape, pay a visit to Parco Sempione, a sprawling park that houses Castello Sforzesco – a majestic castle dating back to the 15th century. Lastly, set aside time for Teatro alla Scala (La Scala), one of the world's most famous opera houses, where you can attend an unforgettable performance or take a guided tour.
During your stay in Milan, treat yourself to delicious local dishes such as Risotto alla Milanese, Cotoletta alla Milanese, and traditional Panettone. For accommodation options, consider staying at the luxurious Park Hyatt Milano, 3-star Hotel Gran Duca Di York for a midrange experience, or Hotel Astrid for travelers on a budget.
---
6. Turin
An elegant and vibrant city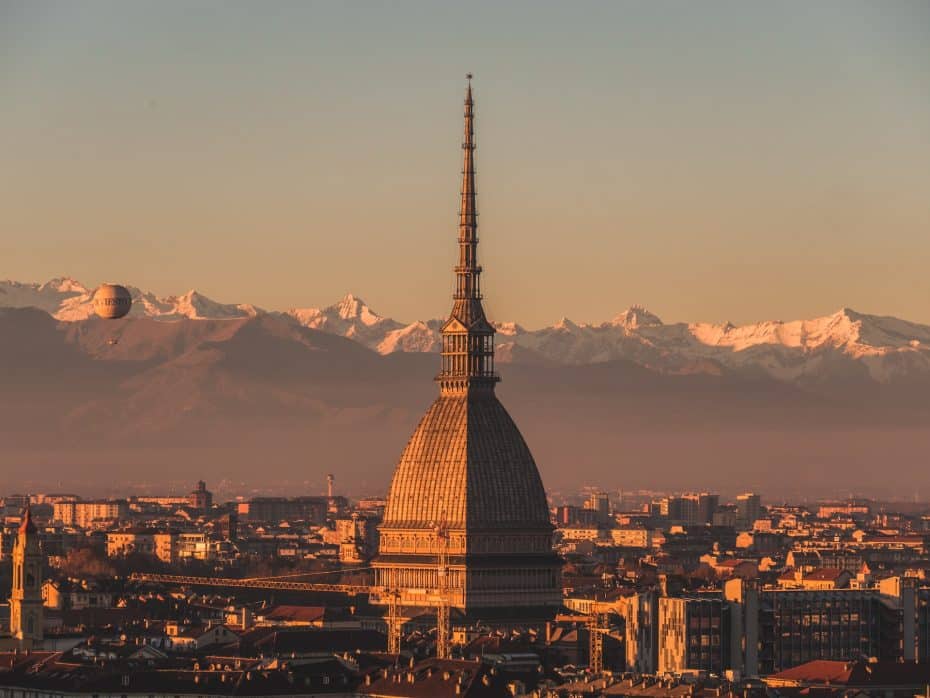 As the final stop on this Northwestern Italy itinerary, Turin offers a rich history, numerous cultural attractions, and incredible gastronomy. This vibrant city is often overlooked by traditional itineraries in Italy.
Upon arrival from Milano Centrale, travelers will find themselves at Torino Porta Nuova, the main train station conveniently located in the city center. With frequent high-speed trains like the Frecciarossa and Italo, it's easy to reach Turin within a couple of hours.
During a one-night stay in Turin, there are several attractions to explore. The first attraction is the Mole Antonelliana, an architectural masterpiece initially designed as a synagogue. Today, it houses the National Cinema Museum and offers panoramic views of the city from its observation deck.
Another must-see attraction in Turin is the Egyptian Museum. Housing one of the world's most important collections of ancient Egyptian artifacts outside Cairo, this institution showcases an impressive display of statues, papyri, and mummies.
A visit to Turin would be incomplete without spending time at Piazza Castello. This central square is surrounded by stunning baroque architecture and is home to key landmarks like Palazzo Reale and Palazzo Madama. Both palaces offer insights into royal life during the Savoy dynasty.
Finally, visit Parco del Valentino along the banks of river Po. The park features manicured gardens and Castello del Valentino – a UNESCO World Heritage Site serving as a rare example of 17th-century French-style residences outside France.
If time permits and you decide to extend your stay in Turin for another night, consider venturing beyond the city center and exploring nearby Savoy palaces: Reggia di Venaria Reale, Stupinigi Hunting Reserve, and Castello di Rivoli.
Turin-Caselle airport is located about 16 km from the city center. You can get there using the Sadem shuttle bus or by train from Dora GTT Railway Station. This airport serves primarily domestic and European flights with airlines such as ITA, Ryanair, and Lufthansa. However, if you require a broader choice of international flights, including long-haul flights, Milano Malpensa Airport (MXP) is about 140 km from Turin's city center. This airport serves airlines like ITA, Emirates, and American Airlines, which cover destinations worldwide. You can get to Malpensa by train or bus.
---
In conclusion, this Northwestern Italy itinerary offers a fantastic journey through Pisa, Florence, La Spezia & Cinque Terre, Genoa, Milan, and Turin. However, the beauty of travel is that you can customize this route and its duration to fit your preferences and availability.
To expand the trip, consider adding these four destinations as additional travel ideas:
Volterra (Tuscany): A picturesque town known for its well-preserved medieval architecture, fascinating Etruscan history, and local craft of alabaster artwork.
Bologna (Emilia Romagna): Famous for its porticos and culinary delights, Bologna is a gastronomical destination that also boasts rich cultural traditions and historic structures.
San Remo (Liguria): Known as the City of Flowers for its flourishing gardens and greenery, San Remo is a seaside resort on the Italian Riviera with a famous casino and lively harbor area.
Lake Como (Lombardy): A breathtakingly beautiful lake surrounded by stunning villas and picturesque towns, known for attracting a number of celebrities with its luxurious atmosphere.
---