Padua, or Padova, a picturesque city in Northeast Italy, is recognized for contributing to art, history, and education. As a significant cultural center during the Renaissance, it showcases some of Italy's most striking attractions. Among these awe-inspiring sites stands the Scrovegni Chapel, which houses Giotto's treasured frescoes – arguably the most remarkable sight in Padua.
---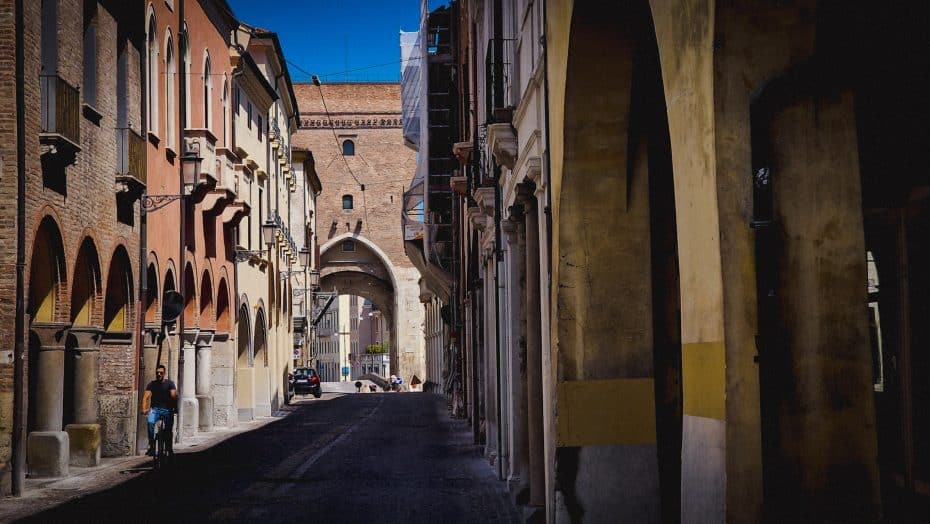 In the Scrovegni Chapel, you can witness Giotto's masterpieces adorning its walls, transporting visitors back to early 14th-century Italy. These magnificent frescoes depict stories from the Bible along with the lives of Jesus Christ and the Virgin Mary. Giotto's bold style and emotional depth demonstrated in his work set this chapel apart as a pinnacle of artistic achievement.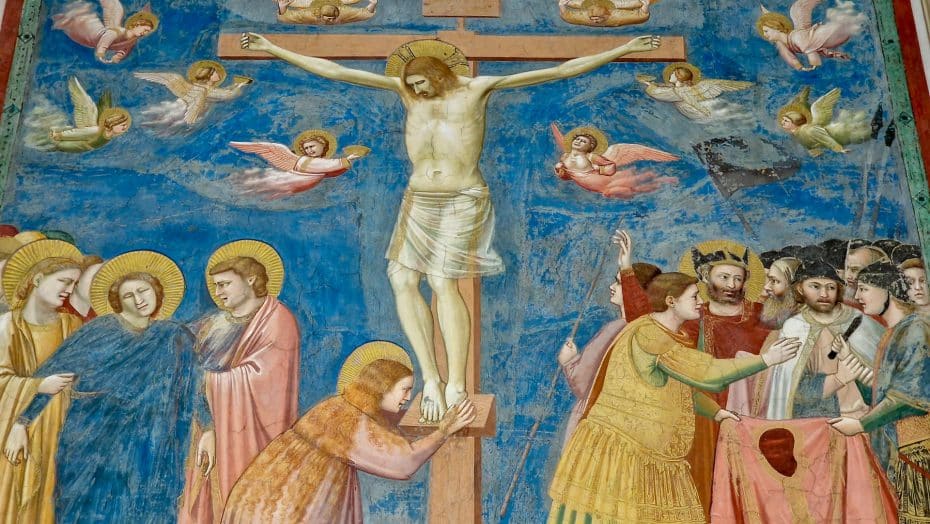 Though often overshadowed by other nearby cities such as Venice or Verona, travelers who venture to Padua find themselves captivated by its distinct beauty and historical treasures.
---
Top Attractions and Things to Do in Padua, Italy
1. Scrovegni Chapel
Piazza Eremitani, 8, 35121 Padova PD, Italy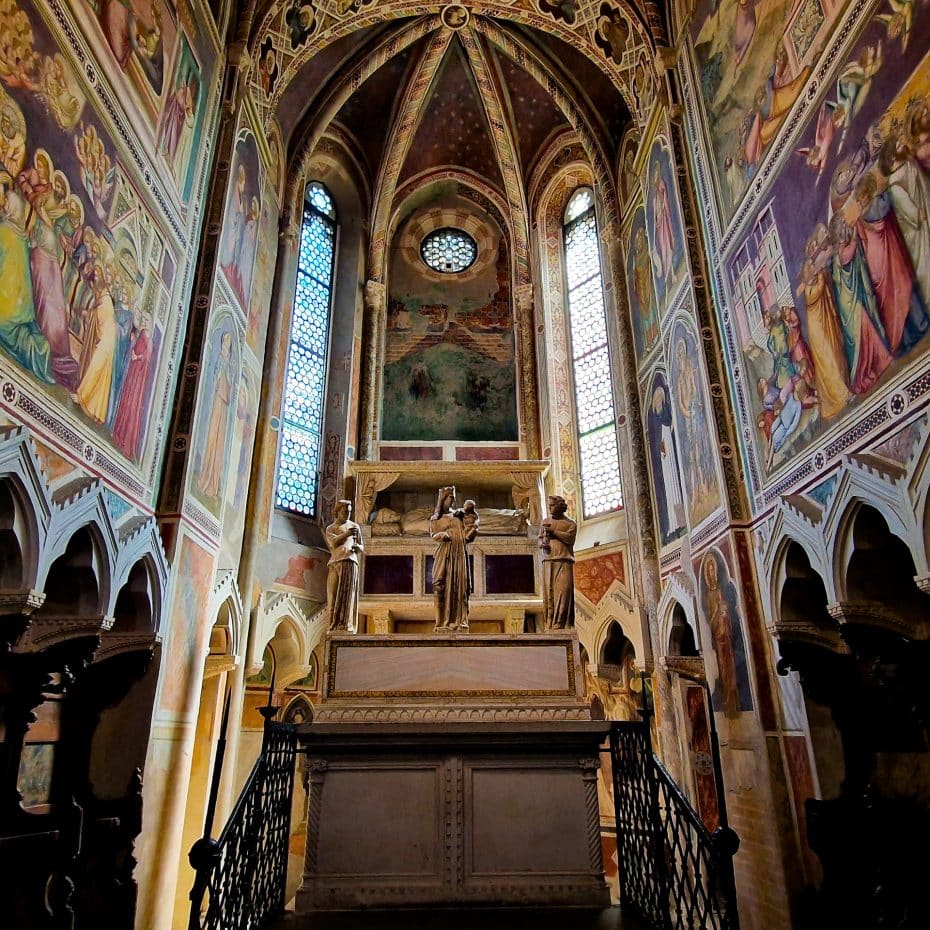 Cappella degli Scrovegni is widely regarded as one of the city's must-see attractions. This remarkable chapel was commissioned by the Scrovegni family in 1300 and was completed in 1305. The chapel houses an extraordinary series of frescoes executed by Giotto di Bondone, a celebrated medieval artist. These artworks mark the beginning of a significant revolution in European art.
Giotto's impressive fresco cycle showcases various scenes from the lives of Mary and Jesus Christ. The depiction of The Last Judgement on the west wall is particularly noteworthy. The frescoes' realistic facial expressions and use of depth helped define Giotto as a pioneer in Renaissance painting.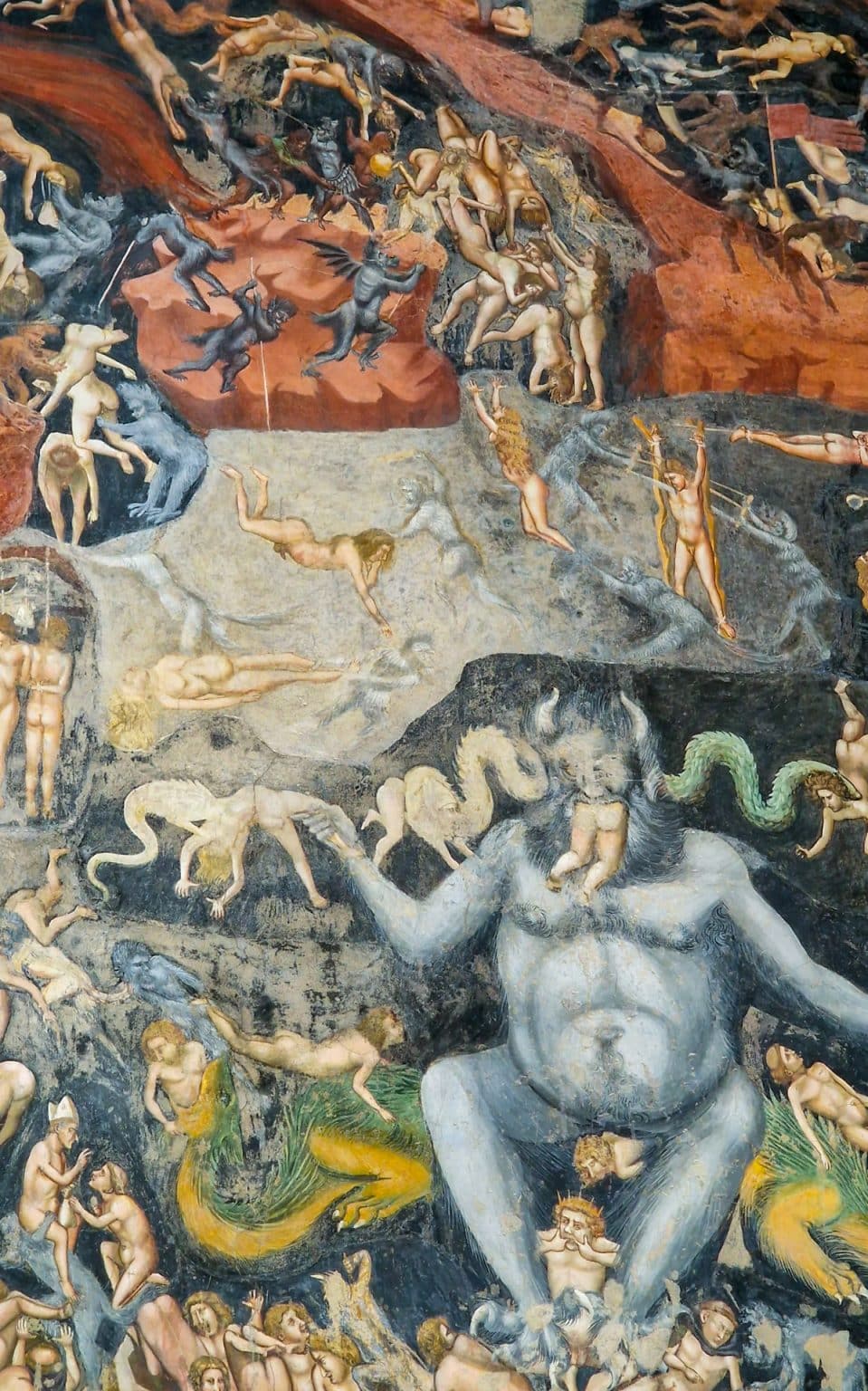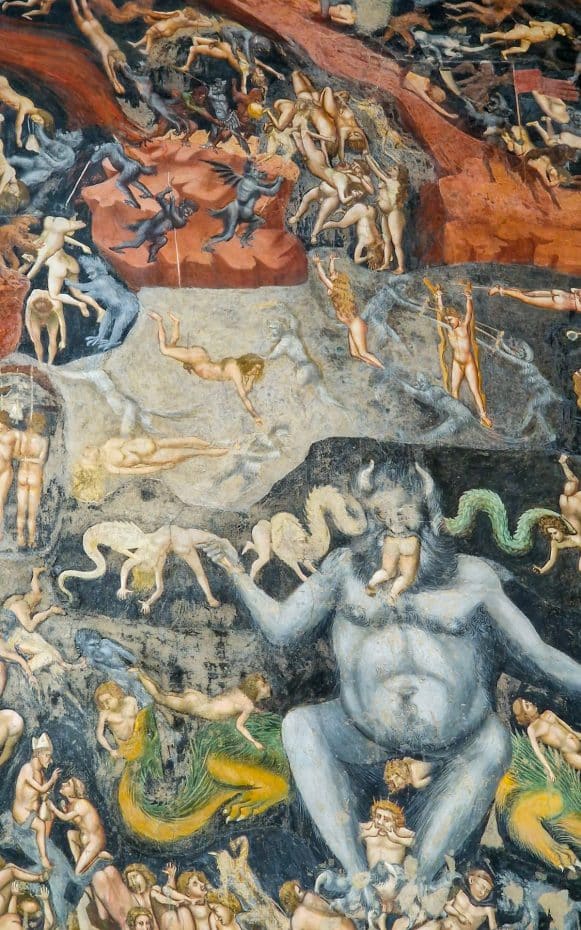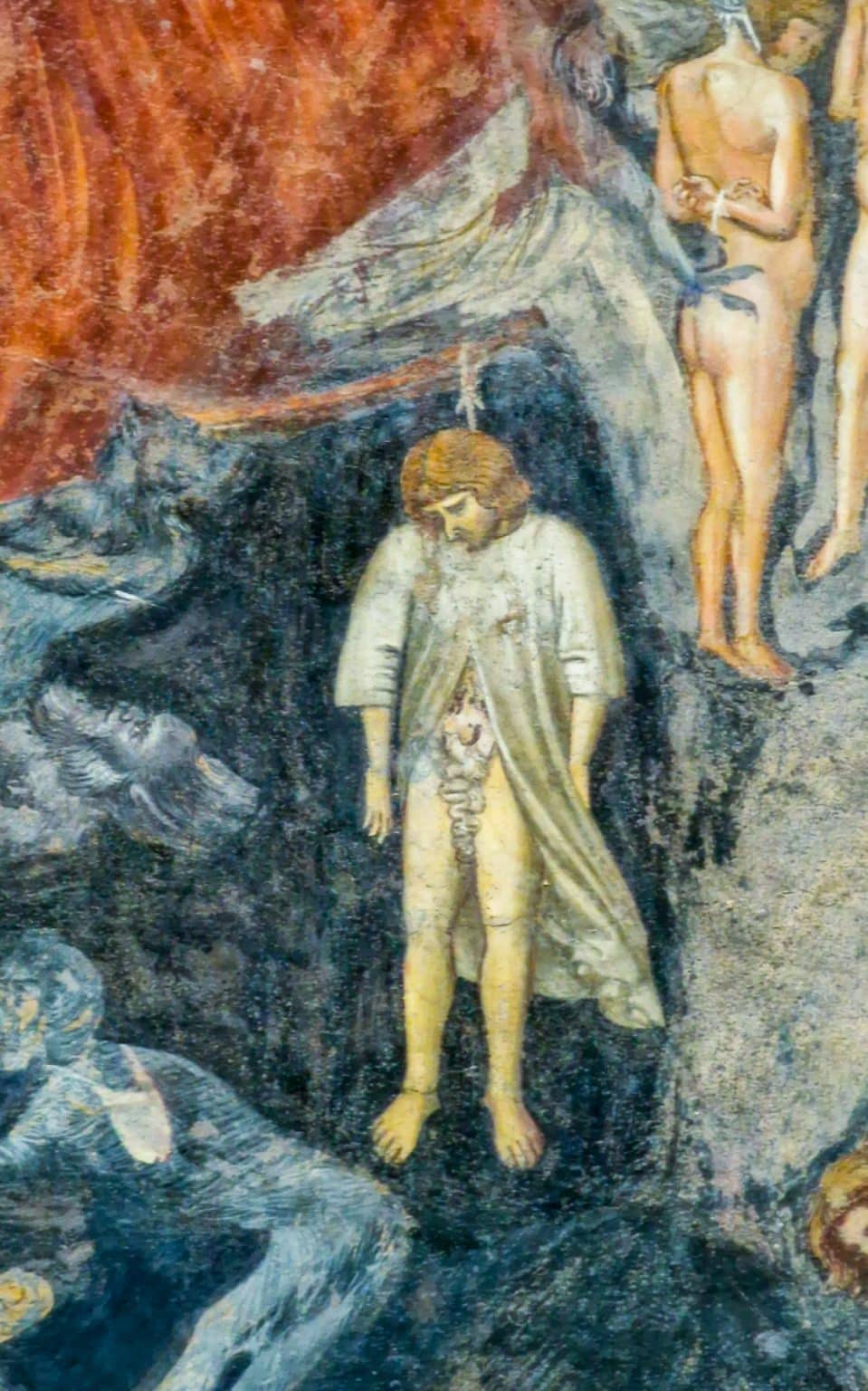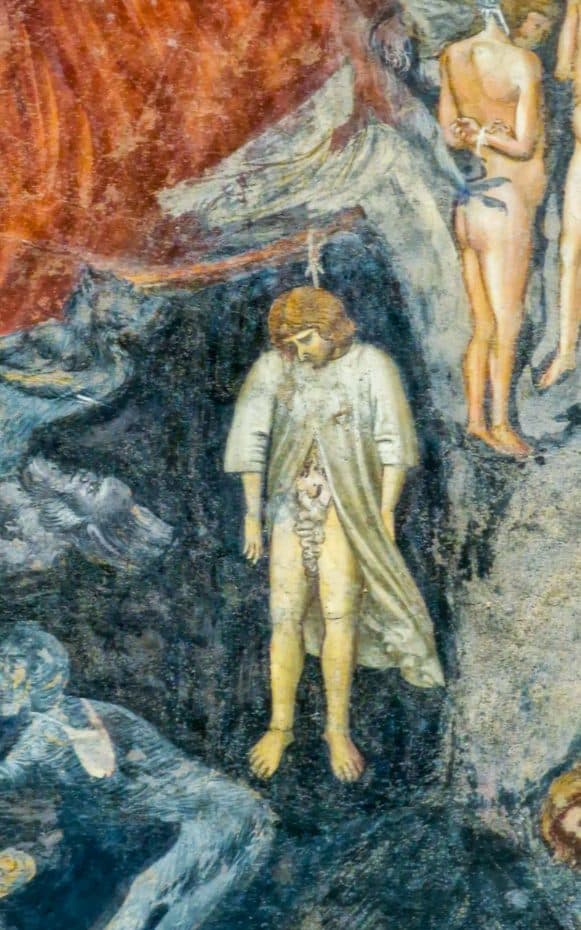 To maintain the delicate environment within the chapel and preserve Giotto's artwork for future generations, entry to Cappella degli Scrovegni is restricted. Visitors are advised to book tickets well in advance online on their official website or by contacting their ticket office.
The chapel can be found at Piazza Eremitani 8, within walking distance of the city center in Padua. Nearby attractions include the Musei Civici agli Eremitani and Palazzo Zabarella. To reach Cappella degli Scrovegni via public transportation, opt for Tram Line 1 or Bus Line A from Padua's central station and alight at Eremitani stop.
The opening hours are as follows:
March – October: Daily from 9 am to 7 pm
November – February: Daily from 9 am to 6 pm
Closed on January 1st, December 25th, and December 26th
---
2. Prato della Valle
Prato della Valle, 35141 Padova PD, Italy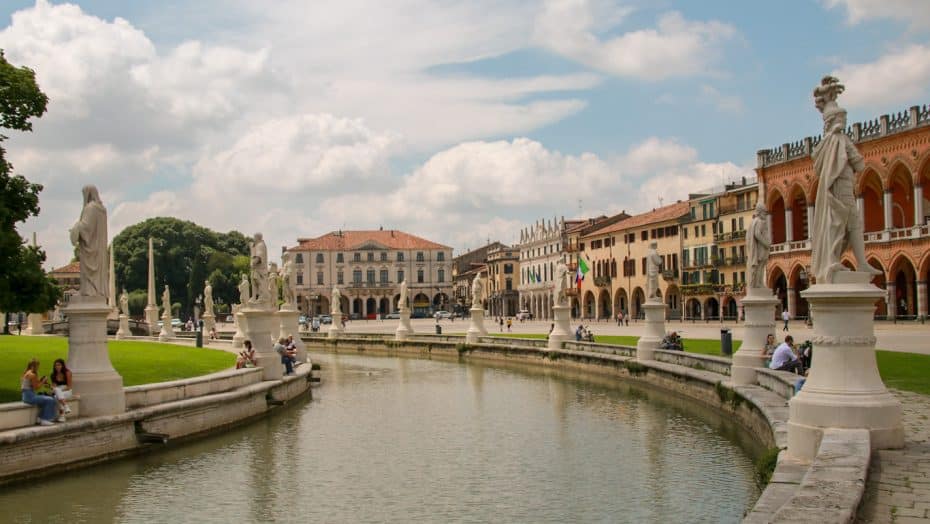 Prato della Valle is a major square in Padua, Italy, covering an area of 88,620 square meters (about 21.7 acres) and is the largest square in Italy. It has an elliptical shape framed by a double ring of statues and surrounded by a canal.
Throughout its history, Prato della Valle has undergone significant transformations. In Roman times, this area was subject to constant flooding. During the Middle Ages, it was known as the "Valle del Mercato" due to its use as a market area. In the late 18th century, Andrea Memmo, an influential figure in Italian culture who was part of Venice's ruling elite at the time and ordained Prefect of Padua in 1775, initiated an ambitious restoration project designed by famous architect Domenico Cerato. The project was completed in 1795, giving Prato della Valle the appearance we see today with its numerous statues dedicated to notable figures from Padua.
The square is home to important landmarks such as the Abbey of Santa Giustina and is very close to other Padova attractions, including the Botanical Garden and the Basilica of Saint Anthony. The area is one of the best locations to stay in Padua.
Reaching Prato della Valle is straightforward. It is located within walking distance from the Padua railway station (a 20-minute walk). Alternatively, you can take the tram or local bus lines.
---
3. Basilica of Saint Anthony
Piazza del Santo, 11, 35123 Padova PD, Italy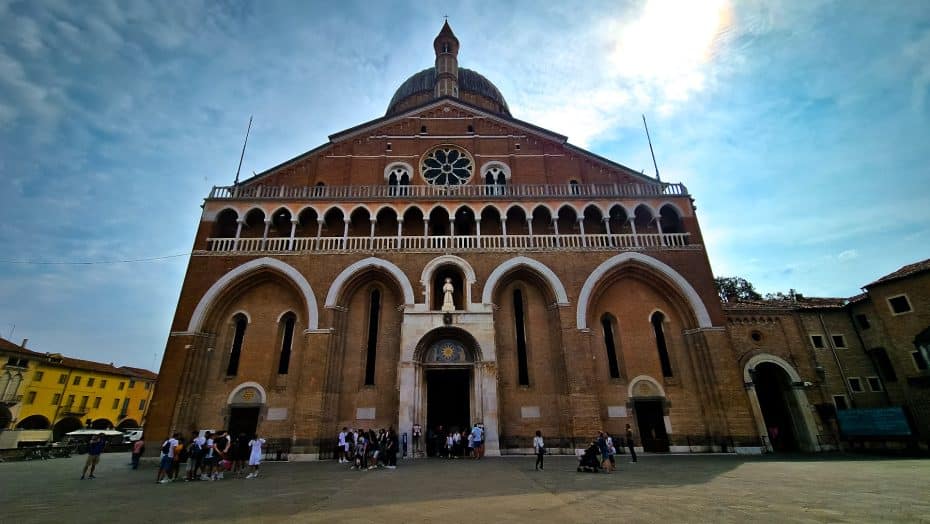 The Basilica of Saint Anthony is the most important religious site in Padua. Construction of the church began in 1232, just one year after Saint Anthony's death, and was completed in 1310.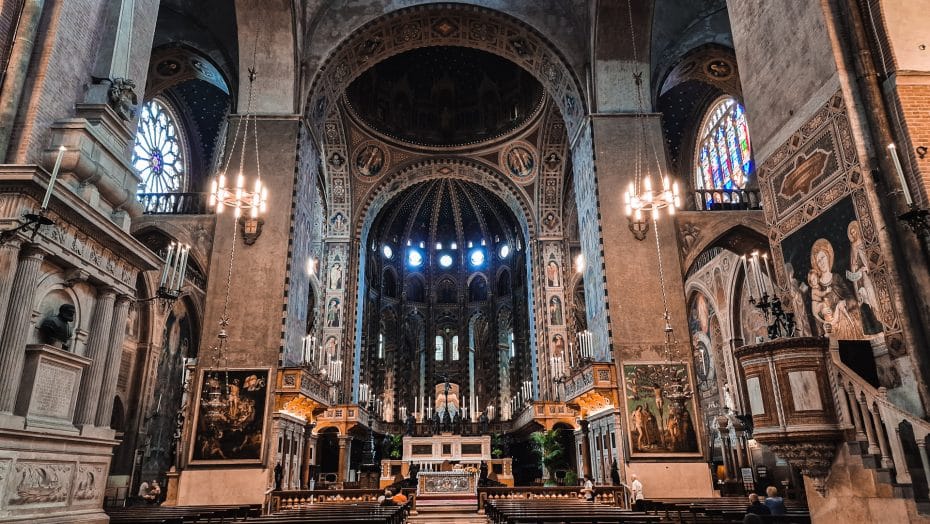 The church is dedicated to Saint Anthony. Born as Fernando Martins de Bulhões in the 12th century, he was a Lisbon-born Catholic priest and friar who eventually became synonymous with Padua. He moved there to join the Franciscan Order and quickly gained recognition for his religious teachings and oratory skills, as well as his apparent ability to perform miracles.
The basilica features Romanesque and Gothic styles throughout. Its main entrance, known as the West Portal, has remarkable sculptures depicting scenes from the life of Saint Anthony. The interior includes Saint Anthony's tomb, the Relics Chapel, which includes several holy body parts on display, and a treasury containing religious artifacts.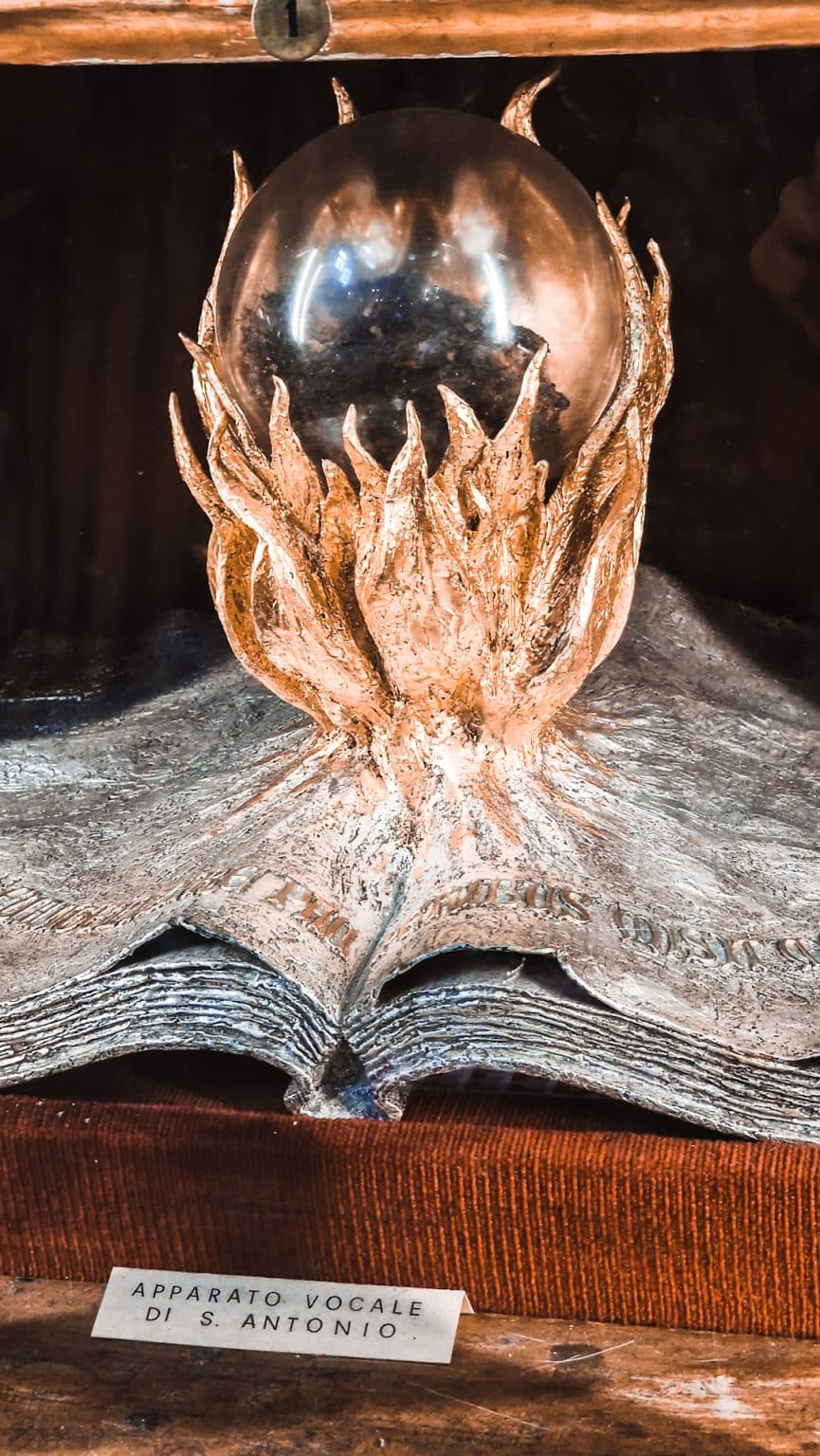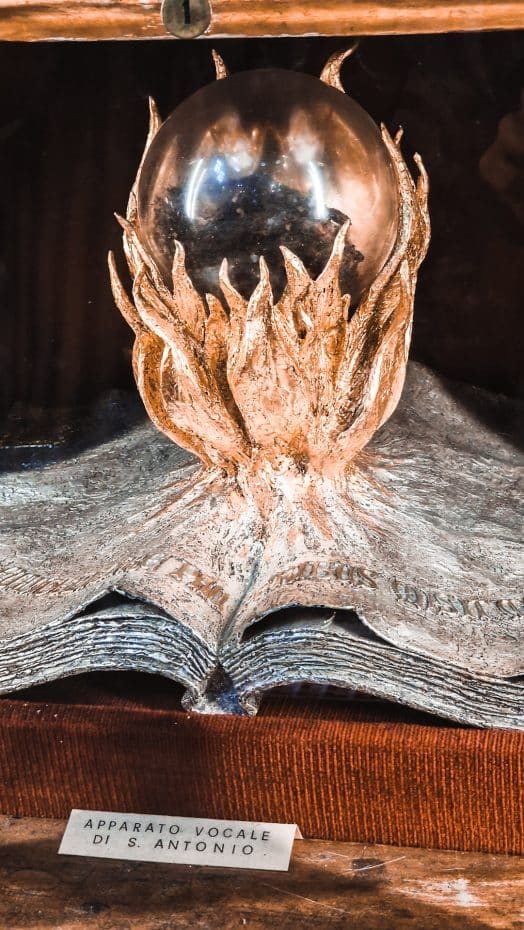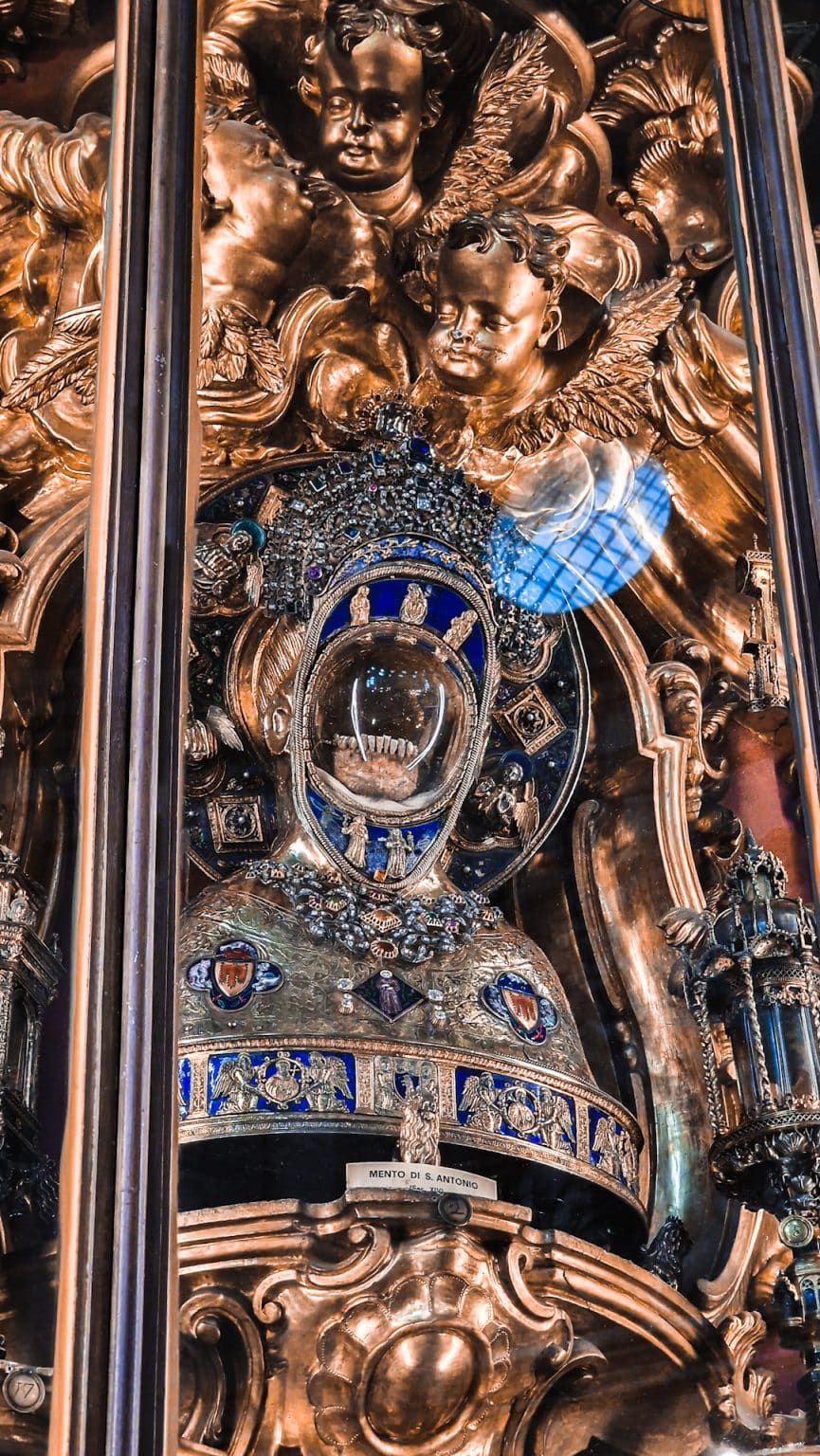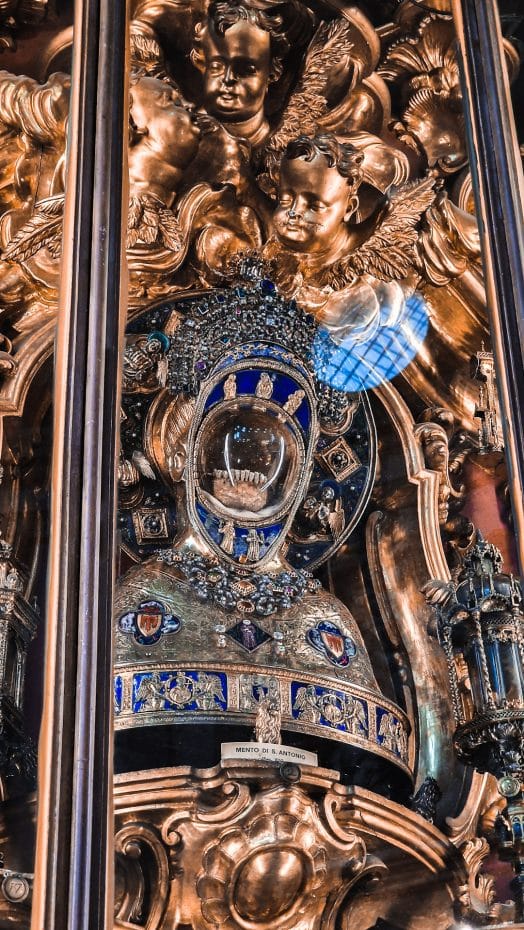 The Basilica of Saint Anthony is easily accessible by bus or tram. The nearest bus stops include Santo/Orto Botanico and Piazza Petrarca/Muratoriana. It's daily but has varying operating hours depending on the time of year. From April to September, it is open from 6:20 AM until 7:45 PM. From October to March, it operates from 6:20 AM to 7:00 PM. The treasury, however, follows different timings; from April to September, it is accessible from 9:00 AM to 7:00 PM, and from October to March, visitors are welcome between 9:00 AM and 6:00 PM.
Please remember to dress modestly while visiting the basilica. Photography is not permitted during mass or ceremonial events.
---
4. Padua Botanical Garden (Orto Botanico)
Via Orto Botanico, 15, 35123 Padova PD, Italy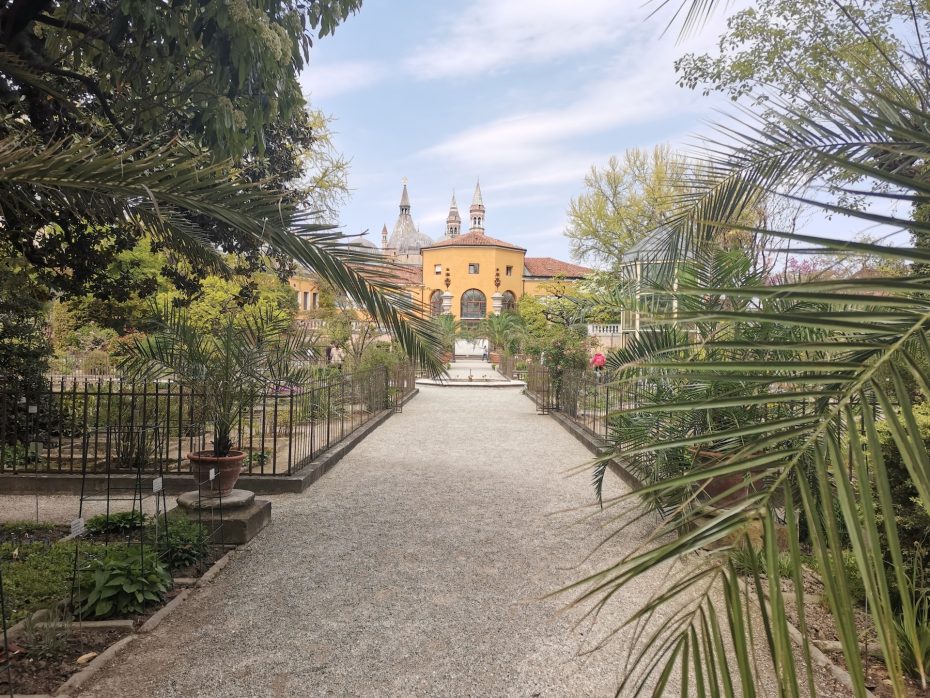 As the world's oldest academic botanical garden, the Padua Botanical Garden is an essential stop for those interested in history or botany. Established in 1545 by the University of Padua, this expansive park hosts thousands of plant species from around the world. Here, you can walk through beautifully manicured gardens and admire collections focused on biodiversity and medicinal plants. This UNESCO World Heritage Site also features modern greenhouses inspired by nature's design principles.
---
5. Piazza delle Erbe
Piazza delle Erbe, Padova PD, Italy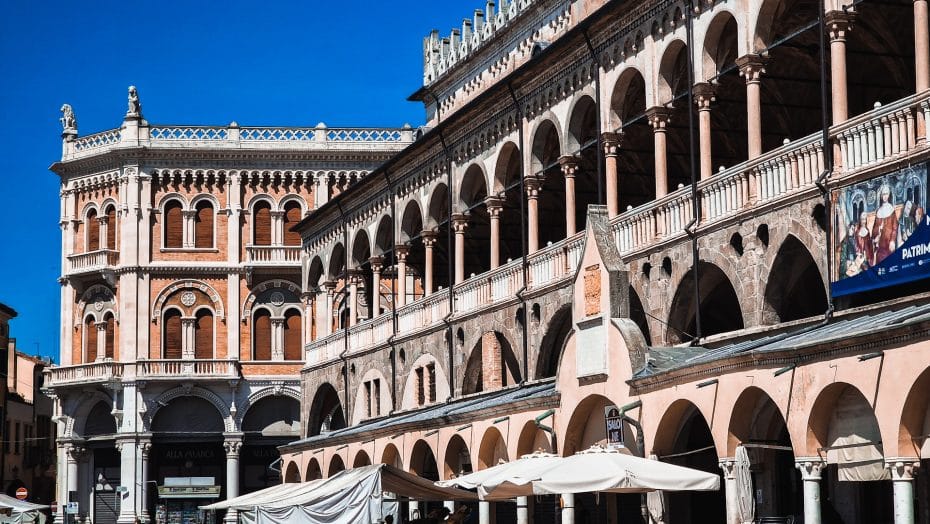 Piazza delle Erbe is a historical square dating back to Roman times. This square served as a market center and a political hub during ancient Rome before transitioning into a vibrant marketplace during the Middle Ages. Today, Piazza delle Erbe has retained its importance in Padua's urban life, housing a daily market with vendors selling fruits, vegetables, and local delicacies.
Located in Padua's ancient city center, Piazza delle Erbe is surrounded by notable buildings and architectural marvels. The most prominent among these structures is the Palazzo della Ragione (Palace of Reason), a medieval town hall featuring frescoes by renowned Italian painter Giusto de' Menabuoi. The square also features statues of significant historical figures such as Gattamelata and Regisole.
---
6. Palace of Reason (Palazzo della Ragione)
Piazza delle Erbe, Padova PD, Italy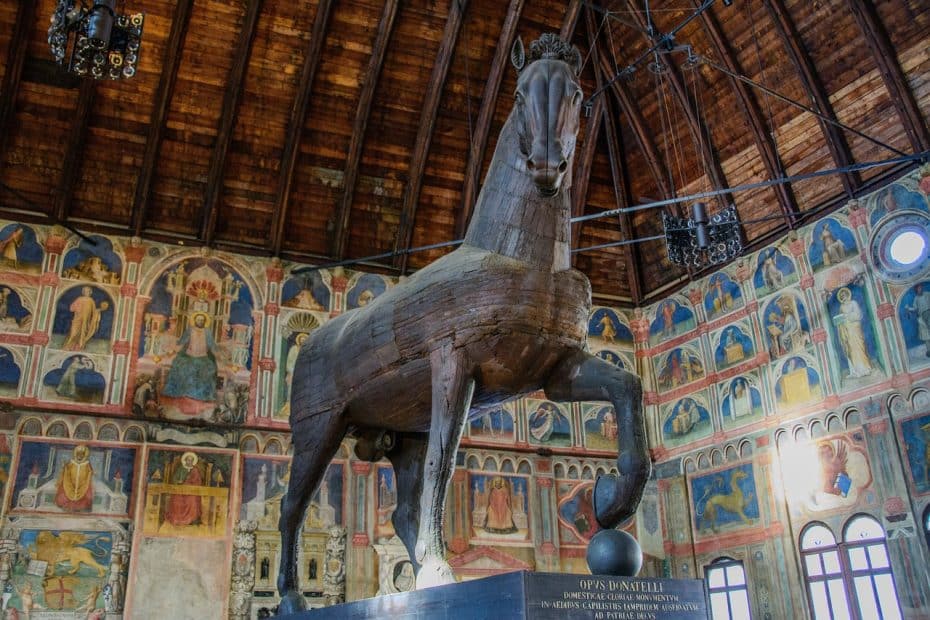 Palazzo della Ragione is a medieval town hall dating back to the early 13th century. Its construction began in 1218 under the guidance of Mayor Gerardo da Sesso. Initially utilized for administrative and legal proceedings, the building evolved over time to house a market on the ground floor. The magnificent structure features an 80-meter-long hall on the upper floor with incredible frescoes.
Situated between Piazza delle Erbe and Piazza della Frutta, Palazzo della Ragione features Italian Gothic elements with a distinct wooden roof resembling an upturned ship's hull. Inside this space are frescoes depicting the zodiac signs by Giusto de Menabuoi, allegorical sculptures representing Justice, Temperance, Prudence, and Fortitude, and an iconic wooden horse statue.
The Palazzo is a short walk from the city's train station. Standard opening hours are Tuesday through Sunday from 9 a.m. to 6 p.m.
---
7. Piazza dei Signori
Piazza dei Signori, Padova PD, Italy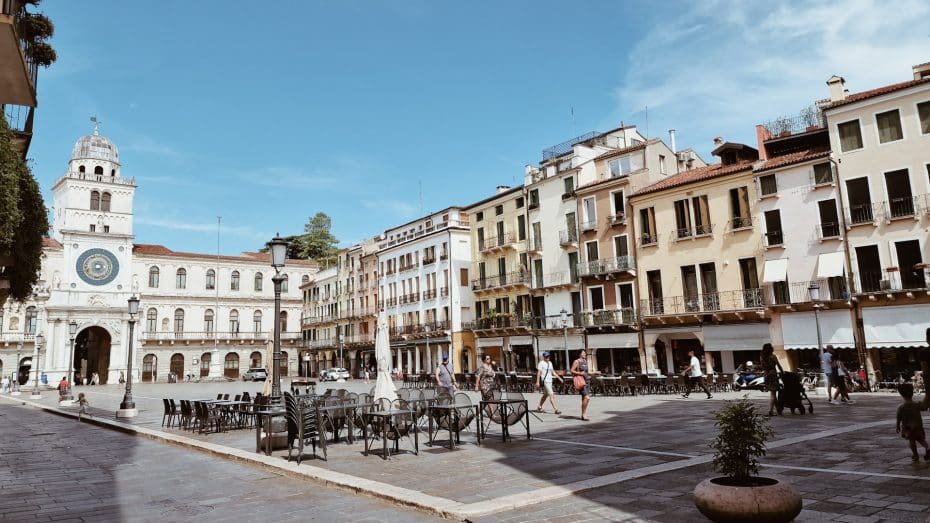 Piazza dei Signori is a historic square with origins tracing back to the Middle Ages. It's surrounded by notable buildings, including Palazzo del Capitanio and Palazzo Monte di Pietà. The square also features the statue of the Lion of St. Mark and an imposing clock tower (Torre dell'Ollorogio) built in 1428, which displays zodiac signs.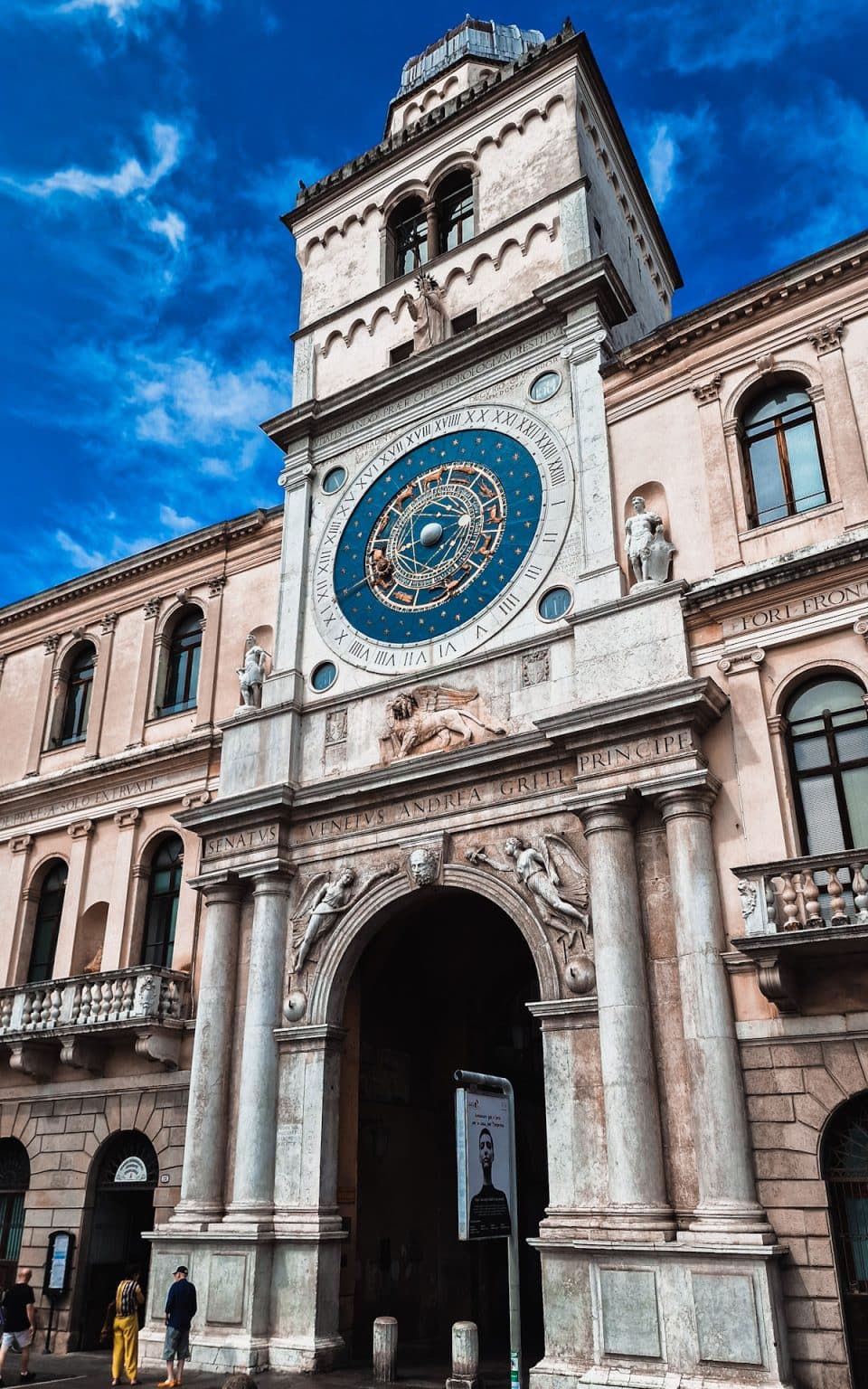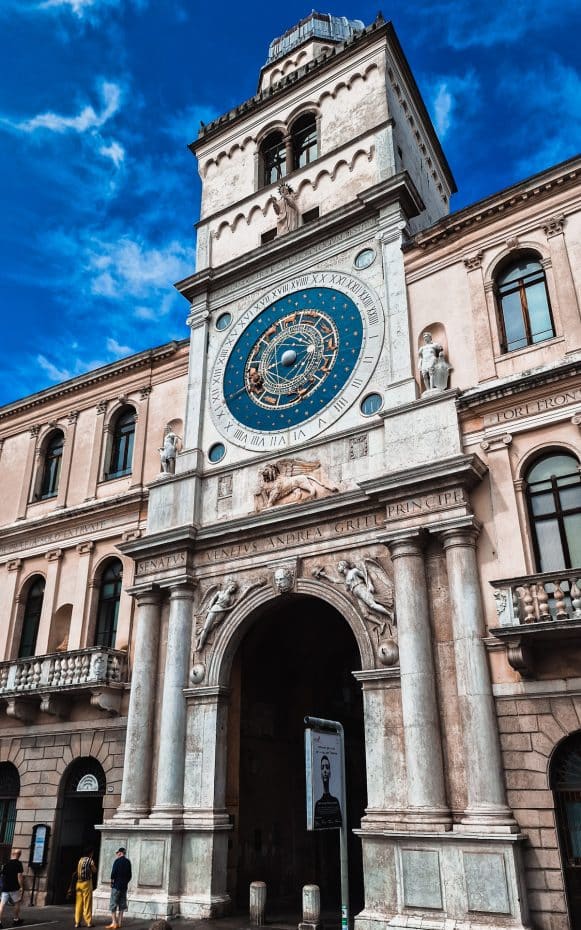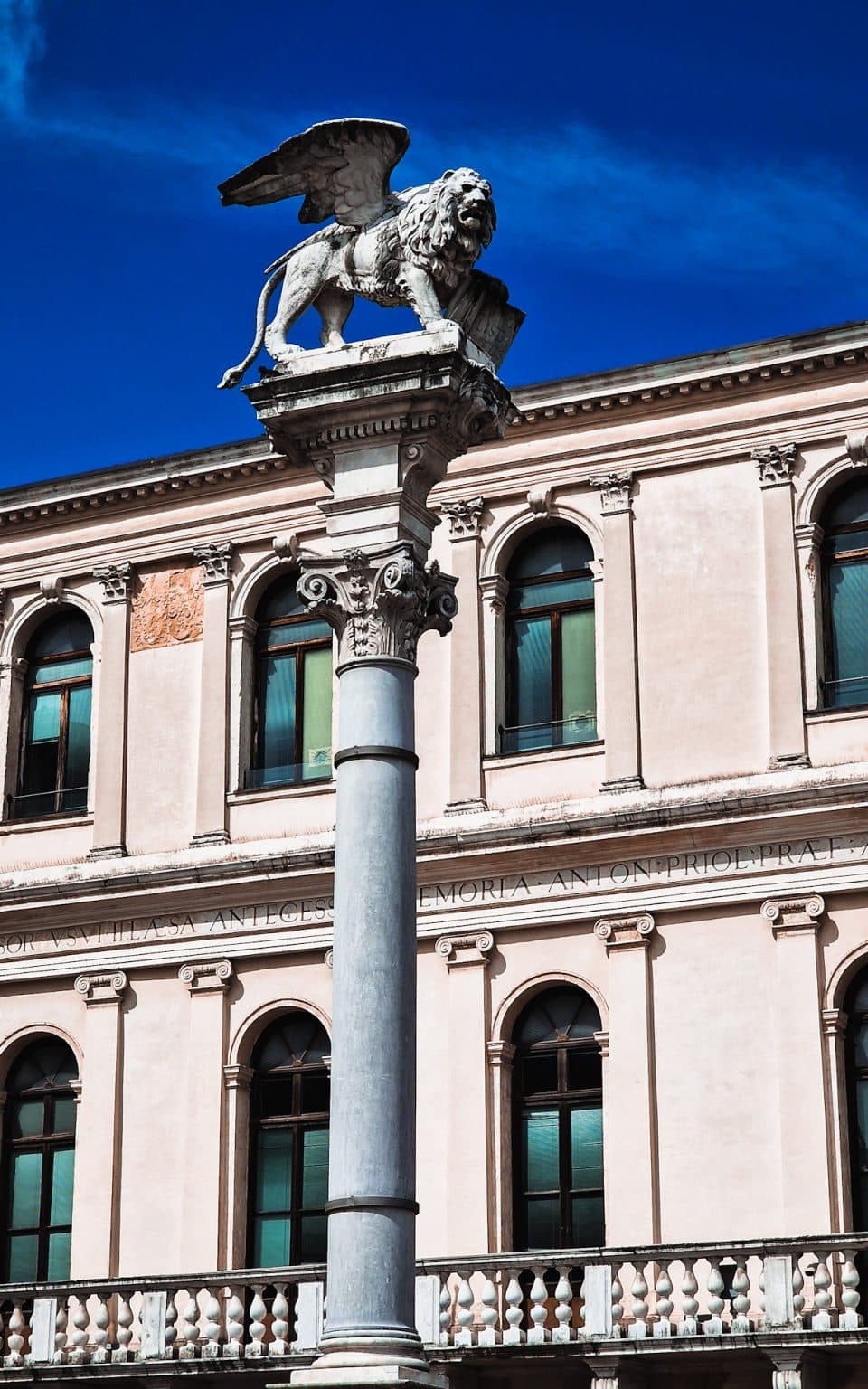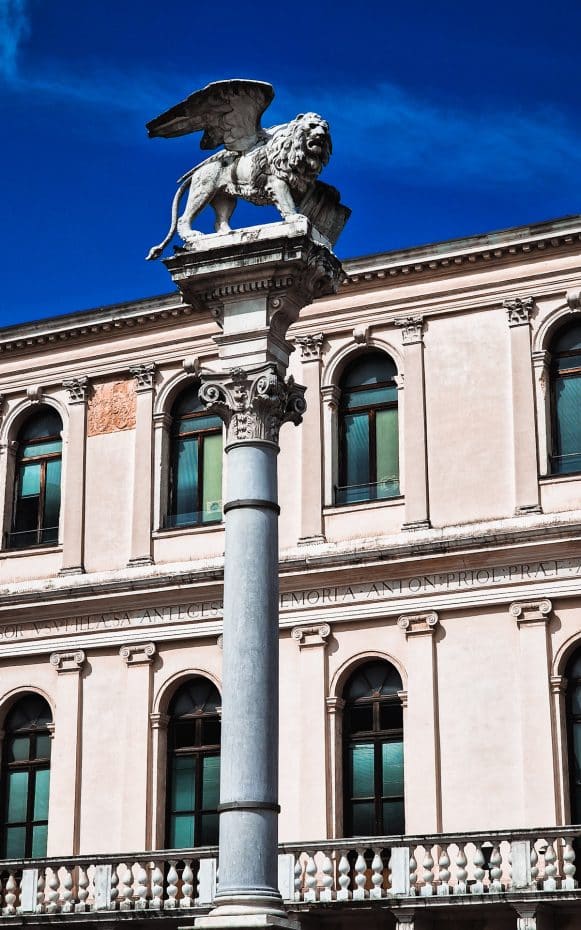 Additionally, the nearby Church of San Clemente dates back to the 12th century and showcases remarkable frescoes by local Renaissance artist Giusto de' Menabuoi.
---
8. Specola Observatory
Vicolo dell'Osservatorio, 5, 35122 Padova PD, Italy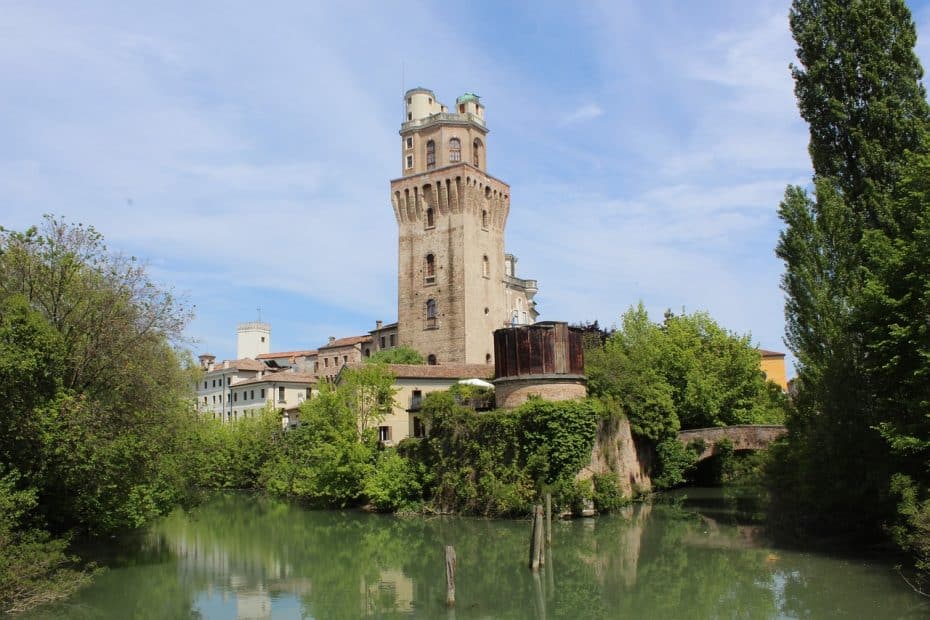 The Specola Observatory has a fascinating history and an important role in the world of astronomy. Established in 1767 by the University of Padua, it is situated within the medieval Castello Carrarese. The observatory is renowned for having been home to celebrated astronomer Giuseppe Toaldo, who used it extensively for his research on meteorology and planetary motion in the late 18th century.
Notable discoveries made at Specola Observatory include observations of Mars that contributed to Giovanni Schiaparelli's work on Martian channels in 1877 and Oronzo de Agostino's studies on variable stars between 1936 and 1943. Today, visitors can enjoy its collection of vintage scientific instruments.
---
9. Palazzo Bo – University of Padua
Via VIII Febbraio, 2, 35122 Padova PD, Italy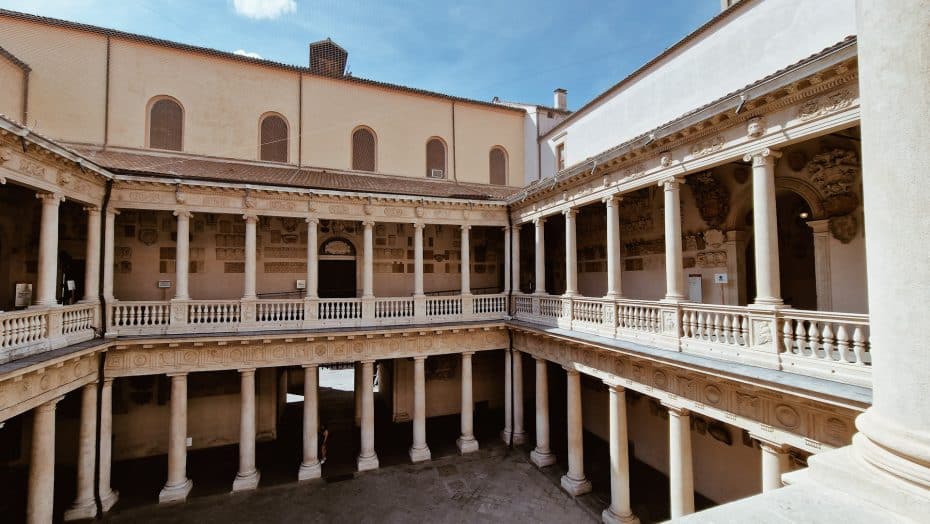 Palazzo del Bo is an iconic building housing the University of Padua since 1539. Before that, it served as a butchers' market, which inspired its name, "Bo," meaning ox in the local dialect. The university, one of the oldest in Europe, was founded in 1222 and has seen alumni like Galileo Galilei and Nicolaus Copernicus. Today, Palazzo del Bo is still the heart and soul of the university.
Situated in Padua's city center, Palazzo Bo features stunning architecture from different periods. Its main courtyard, designed by Andrea Moroni in 1552, showcases Renaissance style with elegant arcades and columns. The Aula Magna lecture hall is adorned with frescoes by Battista Franco in 1557. Meanwhile, the famous anatomical theater, completed in 1594, remains one of the oldest surviving examples of its kind.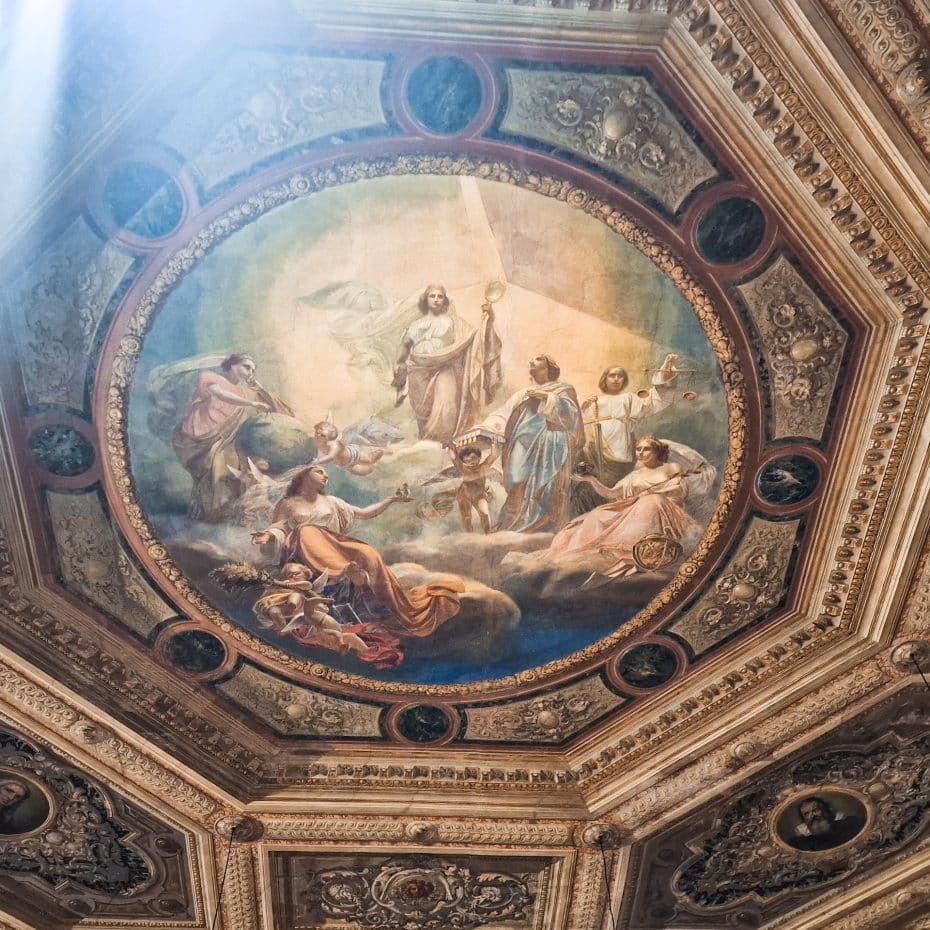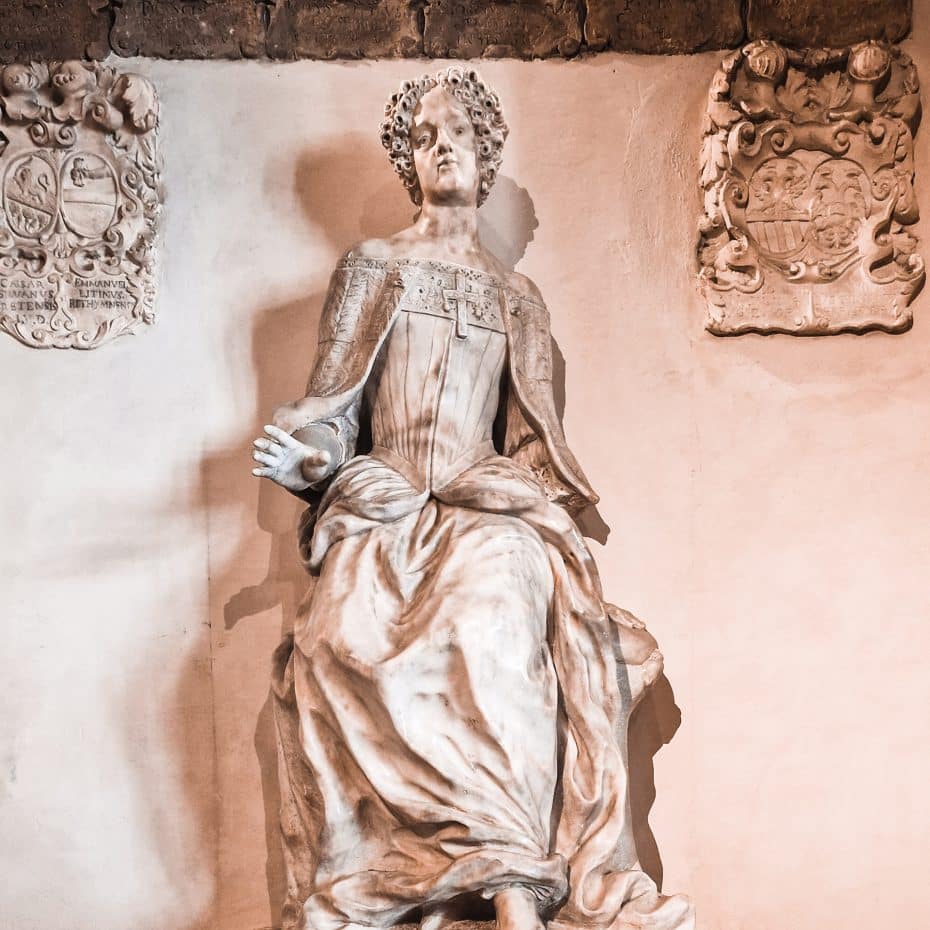 Fun fact: Elena Lucrezia Cornaro Piscopia, born in 1646, became the first woman to obtain a university degree in 1678. She studied philosophy and theology at the University of Padua.
---
10. Musei Civici degli Eremitani
Piazza Eremitani, 8, 35121 Padova PD, Italy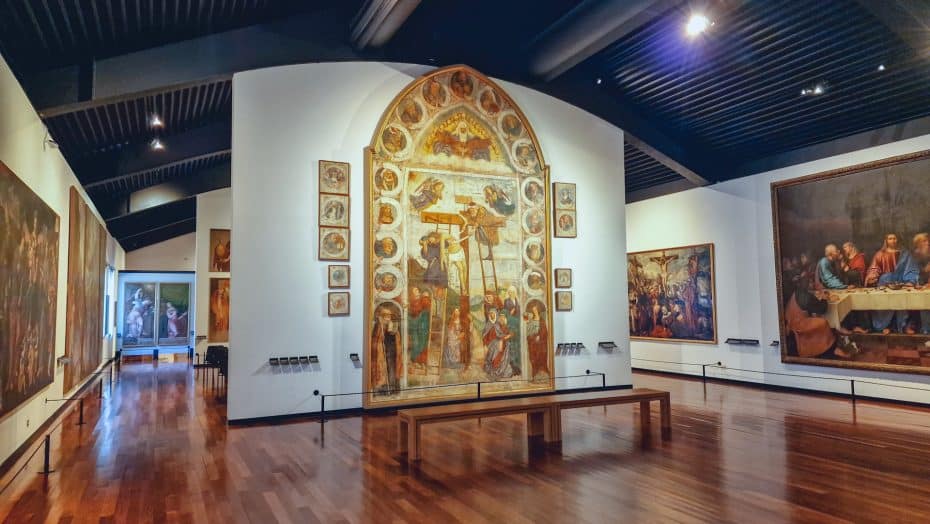 The Musei Civici degli Eremitani is the most important museum complex in Padua. It consists of the City Museum and various archaeological sections. Established in 1968, this institution is housed in the former convent of the Church of Santa Maria degli Eremitani. The museum showcases artifacts and artworks from prehistory to modern times. Among its most famous works are many items excavated in Padua during the urbanization of the town.
---
11. Eremitani Church
Piazza Eremitani, 9, 35129 Padova PD, Italy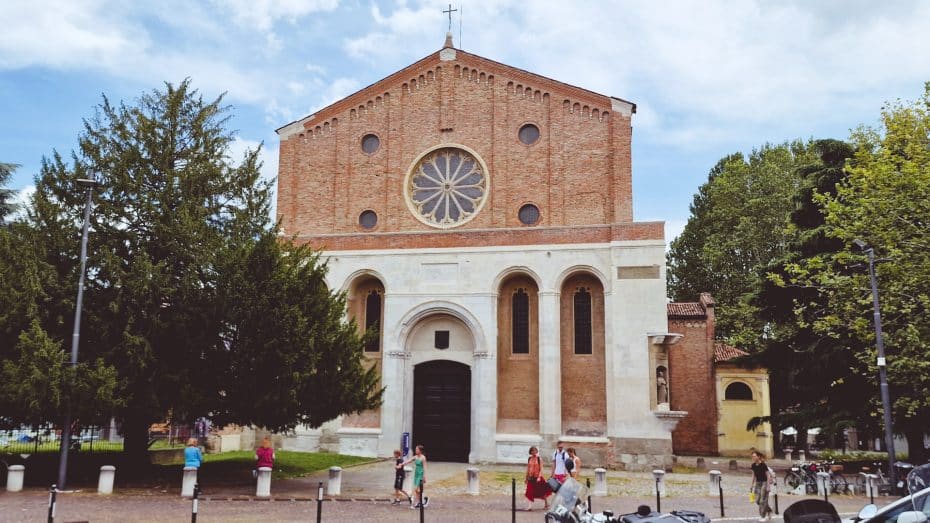 The Eremitani Church and Oratories of Saint George and James are located near the Scrovegni Chapel. The church, originally constructed in the 13th century, is dedicated to the hermit saints Philip and James. It houses exquisite frescoes by artists Andrea Mantegna and Guariento di Arpo. Bombing during World War II damaged parts of the church, but some of the frescoes have since been restored.
---
12. Padua Cathedral and Baptistery
Piazza Duomo, 35139 Padova PD, Italy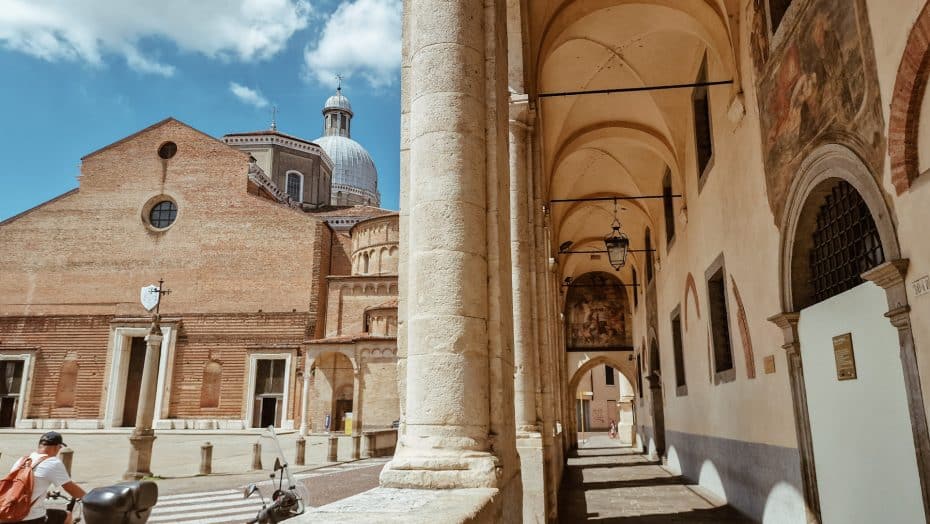 Padua Cathedral, also known as Duomo di Padova, is located on Piazza del Duomo. The first church on the site dates back to the 4th century, later being consecrated in 1075; however, its present form was completed in the late 16th century under the supervision of Michelangelo and Giovanni Maria Falconetto. The Cathedral's interior showcases frescoes by Giusto de' Menabuoi and a stunning wooden choir carved by the Renaissance sculptor Andrea Briosco. The adjacent Baptistery holds an invaluable collection of precious frescoes that portray scenes from the life of Christ and stories from the Old Testament.
---
13. Jewish Ghetto and Synagogue
Via S. Martino e Solferino, 13, 35122 Padova PD, Italy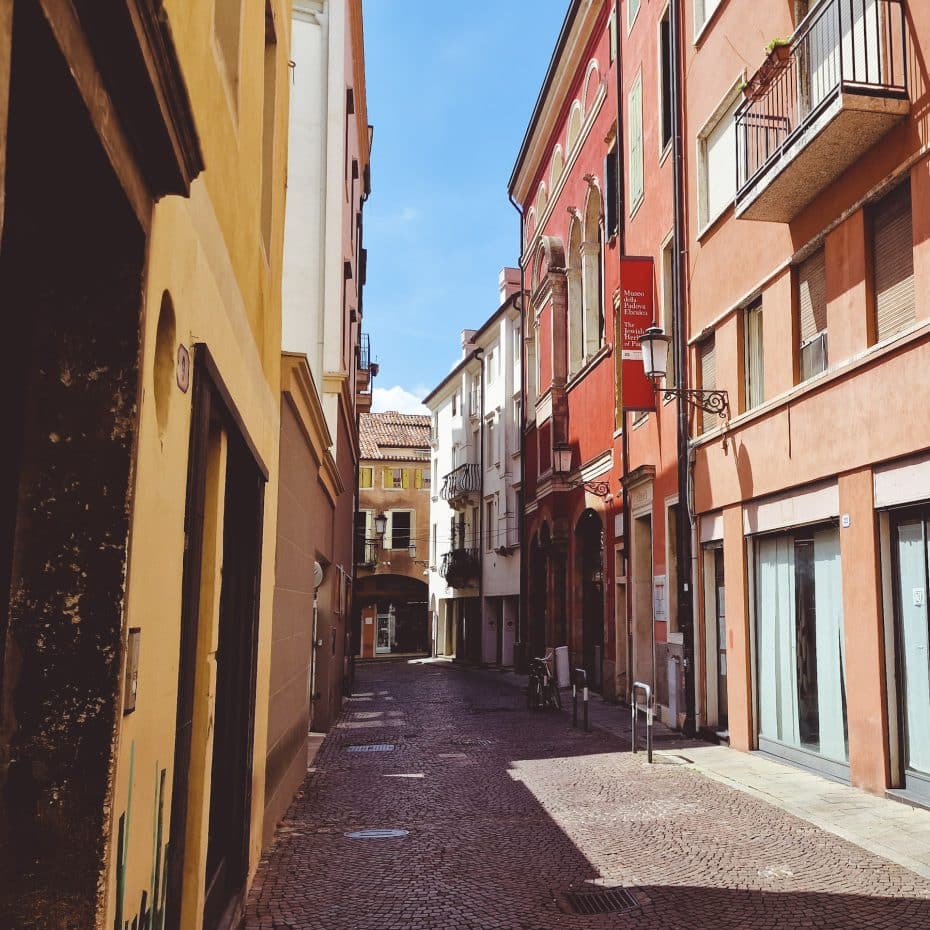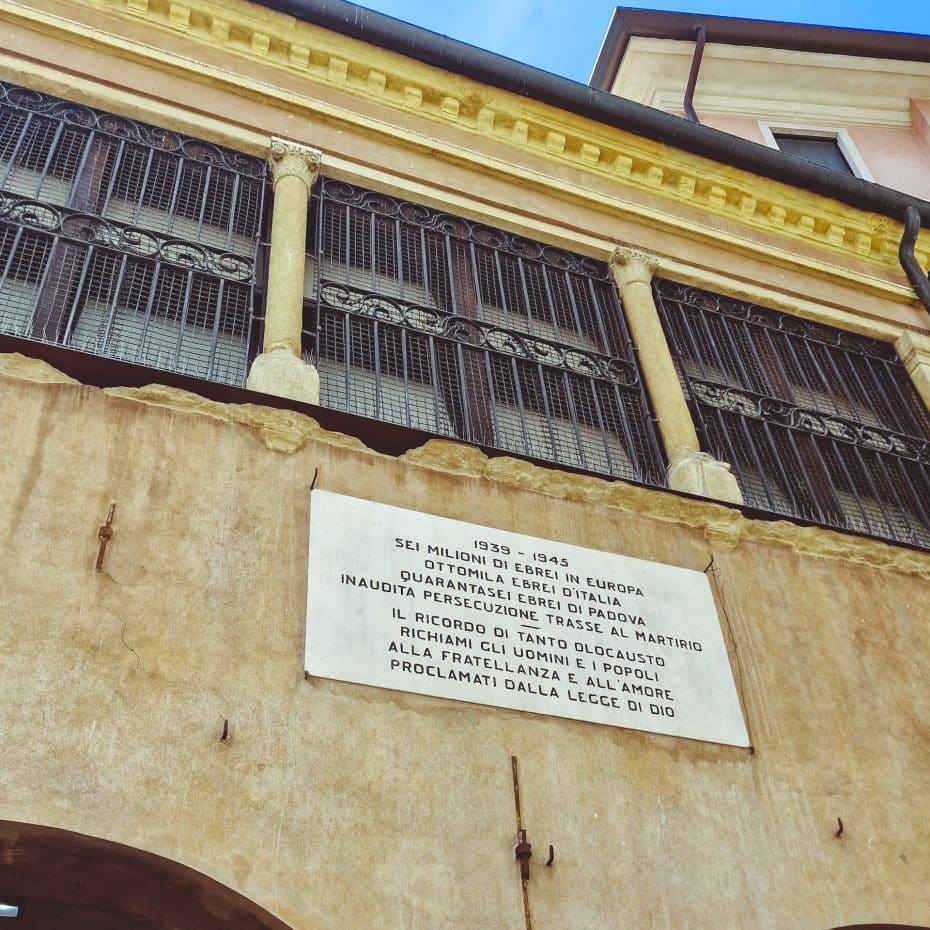 The Jewish Ghetto in Padua, established in 1603, once housed a thriving Jewish community within its confined boundaries. Situated near Piazza delle Erbe and Via Roma, the walled area was home to hundreds of Jewish people until they gained legal emancipation in 1866. Presently, the area retains some of its original buildings and the distinctive Italian-Jewish architecture of its former era. Padua's Synagogue was built in 1584 and features a lavishly decorated interior. It was used as a hideout place during WWII.
Recommended tour: Jewish Heritage Museum and Synagogue Tour
---
14. MUSME – Medicine Museum
Via S. Francesco, 94, 35121 Padova PD, Italy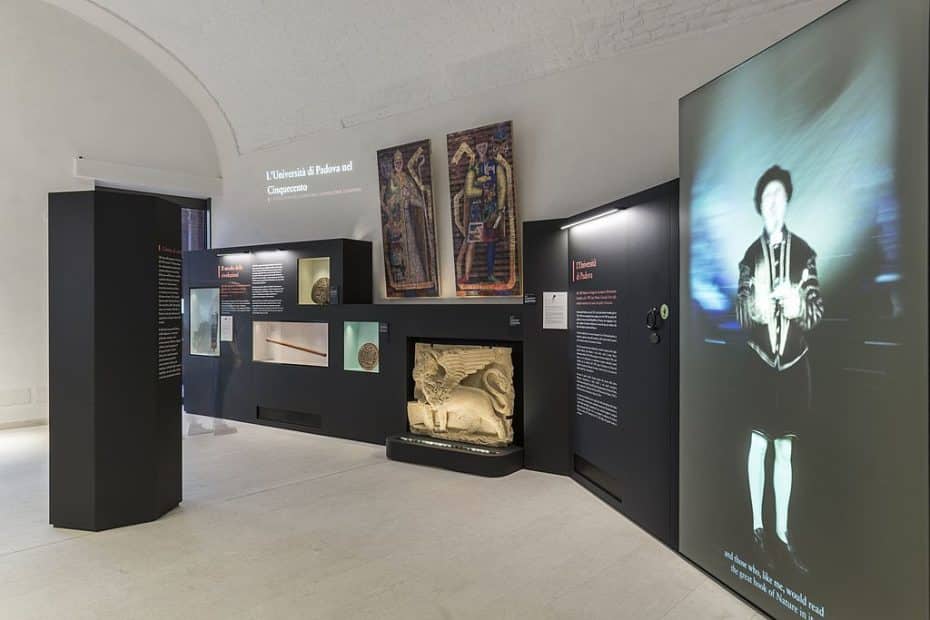 Opened in 2015 within the ancient former Hospital of San Francesco, MUSME, the Museum of the History of Medicine in Padua, showcases interactive exhibits and historical medical tools and artifacts. The collection includes 18th-century surgical instruments, antique pharmacy displays, and a multimedia collection focused on Giovanni Battista Morgagni – an eminent Italian physician known as the father of anatomical pathology.
---
15. Bacchiglione River and Canale Piovego
Padova PD, Italy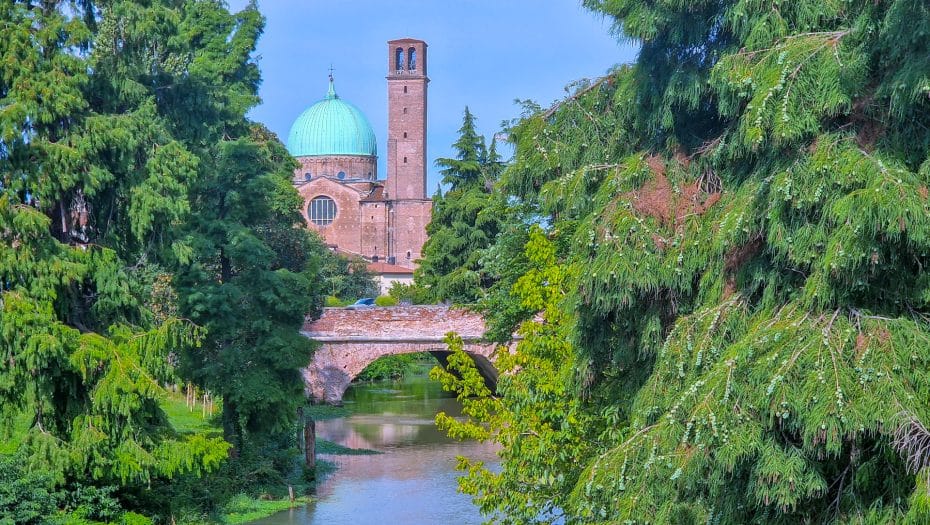 The Bacchiglione River flows through the city of Padua. Together with the Piovego Canal, it played a crucial role in Venetian navigation during the Middle Ages and Renaissance. One of the city's most notable water infrastructures is the Porte Contarine, constructed in the 16th century as a transportation hub and lock system.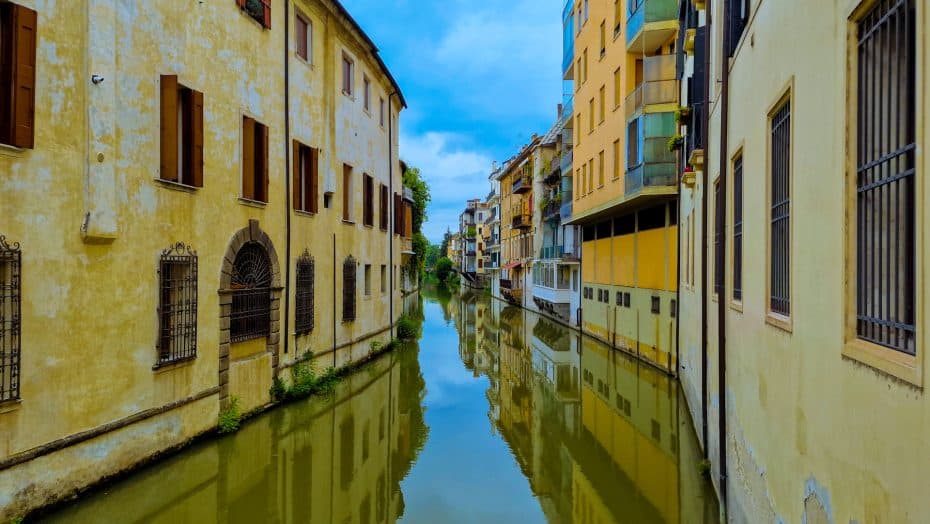 During the 20th century, due to constant flooding and the decline of commercial navigation, the authorities began the gradual burial of the city's canals, reaching its peak in the 1950s with the partial burial of the inner canal. Today, all that remains are a few traces of the canal and some preserved structures that serve as reminders of its past significance.
---
16. Museo della Natura e dell'Uomo
Corso Giuseppe Garibaldi, 39, 35121 Padova PD, Italy
Museo della Natura e dell'Uomo (Museum of Nature and Humankind) is situated near Padua's Piazza Eremitani. It showcases remarkable collections of natural history specimens and prehistoric artifacts, including paleontological gems such as dinosaur fossils and relics from the Ice Age. Among its prized possessions is a 16th-century celestial globe crafted by cartographer Ignazio Danti.
---
17. Piazza Garibaldi Shopping Area
Piazza Garibaldi, Padova PD, Italy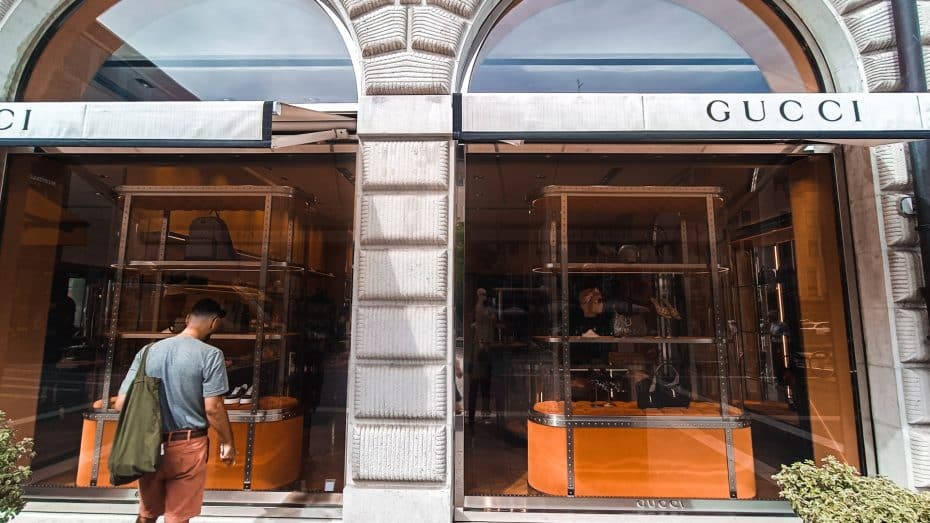 Not many people know this, but Padua is a top destination for high-end shopping in northeastern Italy, and Piazza Garibaldi is the city's most well-known shopping district. The square is home to high-end boutiques that showcase Italy's luxury fashion scene. Some big-name retailers located in the area include Gucci, Louis Vuitton, Prada, and Tommy Hilfiger.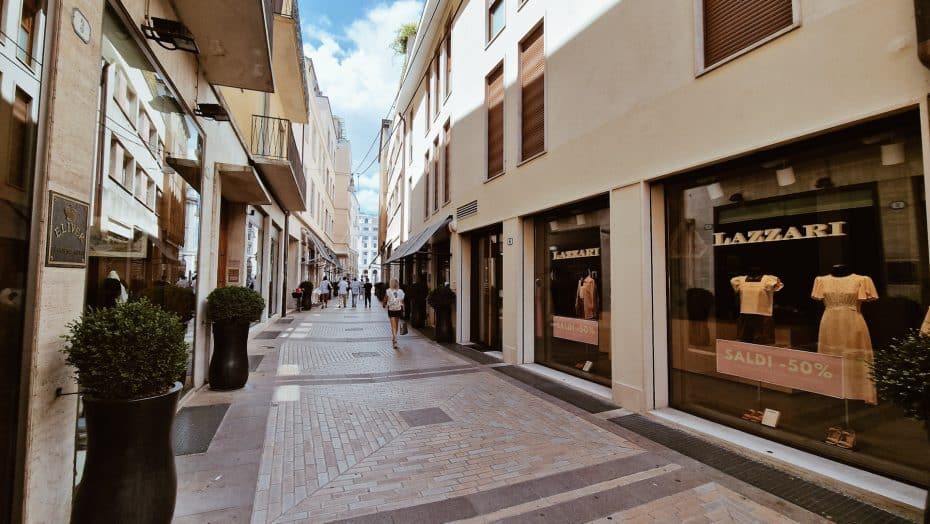 The piazza also features cobbled streets and a monumental column topped by a Virgin Mary statue. On its north end, Via San Fermo offers a mix of upscale boutiques (Hermès, Luisa Spagnoli, Burberry…) and some mid-range brands.
Adjacent to Garibaldi Square lies Porta Altinate, an ancient gate dating back to the Middle Ages, which is one of the few remaining structures from the medieval walls that once surrounded Padua. Via Altinate is
---
18. Palazzo Comunale (Padua City Hall)
Via del Municipio, 1, 35122 Padova PD, Italy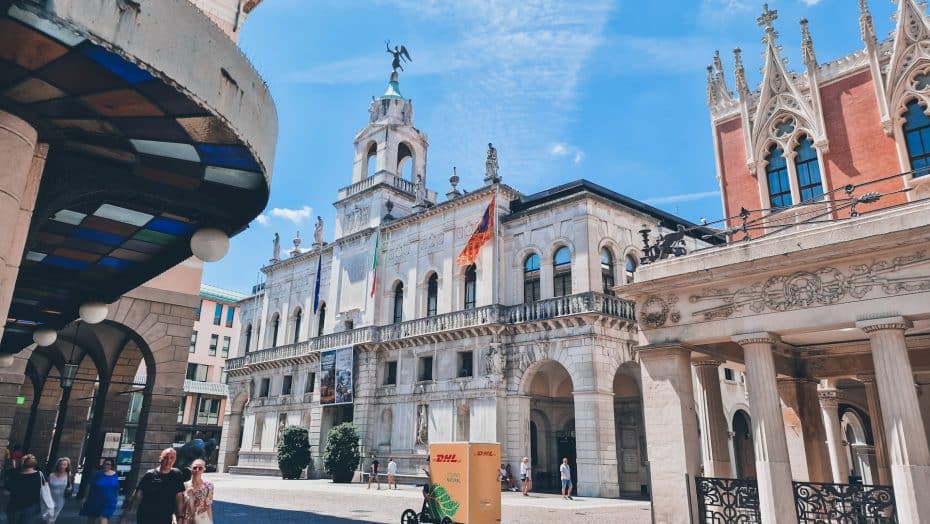 Palazzo Comunale, also known as Palazzo Moroni, is an imposing building complex composed of various interconnected palaces from different periods. Dating back to the 13th century, it has been the seat of the city's municipal administration. The complex is composed of the famous Palazzo della Ragione, which functioned as a courthouse until the end of the 18th century, and the Torre degli Anziani. During Venetian rule, it was referred to as Palazzo Pretorio or Maggiore.
---
19. Palazzo Zuckermann
Corso Giuseppe Garibaldi, 33, 35122 Padova PD, Italy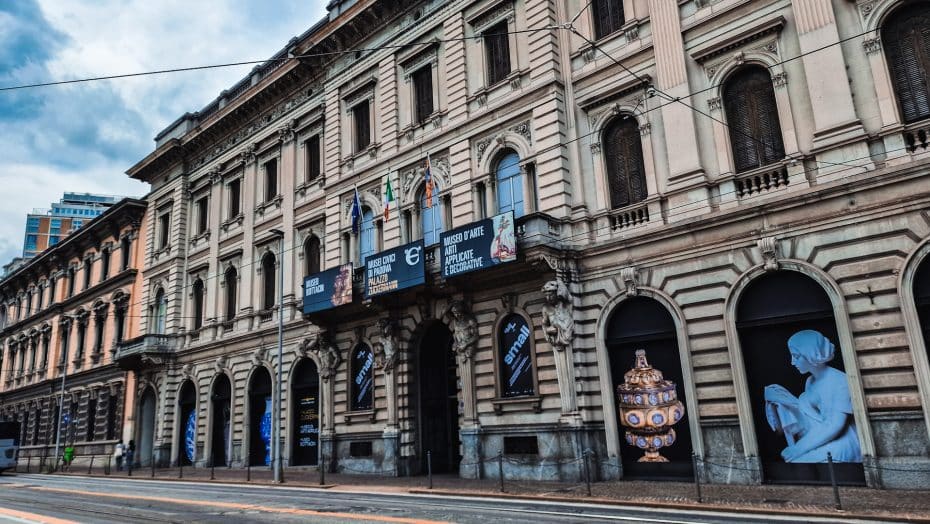 Palazzo Zuckermann was built in the early 20th century in an eclectic style. Situated near Piazza Eremitani, the palace is home to the Bottacin Museum, which features impressive coin and medal collections, and the Municipal Collections of Applied and Decorative Art.
---
20. Santa Sofia Church
Via Santa Sofia, 102, 35121 Padova PD, Italy
Santa Sofia Church is an ancient religious structure with origins dating back to the 10th century. The exterior features Romanesque and Gothic elements, while the interior showcases Byzantine art influences. One of its main attractions is the renowned 14th-century fresco "Angels Playing Instruments" by Giusto de' Menabuoi.
---
21. Ponte San Lorenzo
Via S. Francesco, 28, 35123 Padova PD, Italy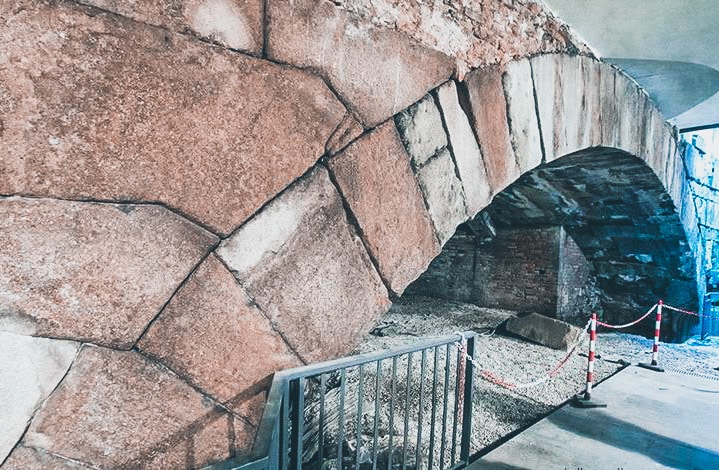 Ponte San Lorenzo is a Roman bridge that spanned the Brenta River and the Inner Naviglio. Back in the 1960s, the original bridge and the Naviglio Interno were buried, and the structure was swallowed up by the surrounding buildings.
As an early example of a low-arched bridge, Ponte San Lorenzo's low arch and slender piers remain a unique feature in the ancient world. To reach Ponte San Lorenzo, there is an underpass near the monument of Antenore, the legendary founder of Padua.
---