Treviso, Italy, is a small city in the northeastern region of Veneto. Situated approximately 30 kilometers north of Venice, it is often overshadowed by its more famous neighbor. Yet, Treviso has a rich history and picturesque atmosphere that deserves attention.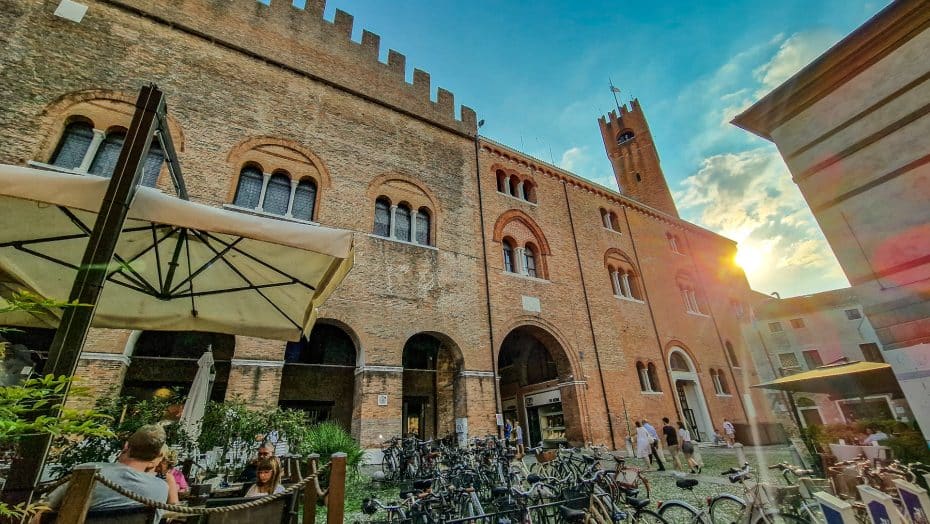 One of the main reasons people visit Treviso is to experience its well-preserved historic center. The city's origins date back to ancient Roman times, with records showing that it was founded in the 1st century B.C.E. Due to its strategic location between the rivers Sile and Cagnan, Treviso played an important role in regional trade and defense throughout history.
The city's defensive walls from the Middle Ages are still visible in parts of the town, with notable landmarks like Piazza dei Signori, the Torre Civica, and Palazzo dei Trecento showcasing its former glory.
Besides its historical attractions, Treviso also offers beautiful natural surroundings perfect for outdoor lovers. The Sile Regional Natural Park, just a short distance from the city, provides great opportunities for hiking, cycling, and birdwatching along various trails and waterways. Additionally, local culinary delights such as Prosecco wine and Tiramisù dessert were born in this region, adding another layer of delight to visitors' experiences in Treviso.
---
---
Top Attractions and Things to Do in Treviso, Italy
1. Marvel at the Piazza dei Signori
P.za dei Signori, 31100 Treviso TV, Italy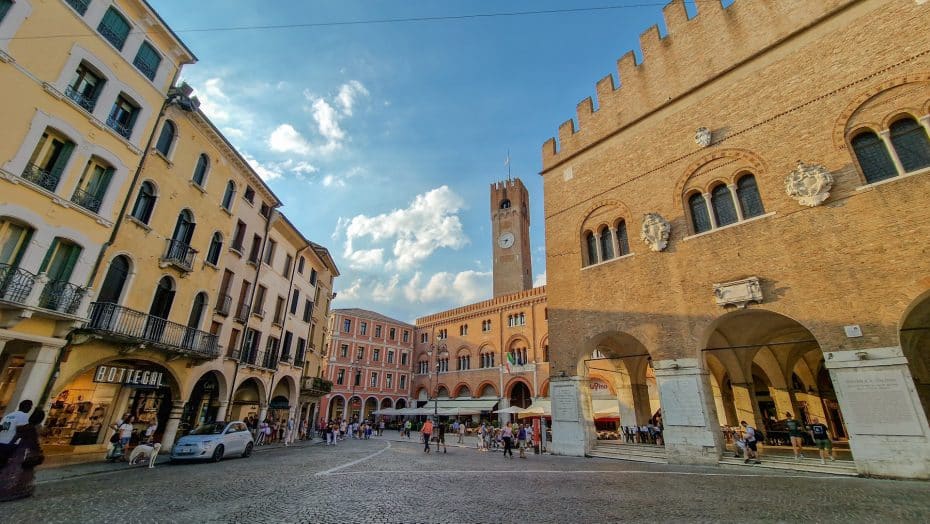 Piazza dei Signori is a historic square located in the heart of Treviso. It holds great significance due to its rich history and architectural grandeur. The square is surrounded by notable landmarks that showcase its cultural and historical significance.
The origins of Piazza dei Signori can be traced back to the Roman era. It served as the central meeting point for civic and commercial activities during that time. Over the years, the square has witnessed various transformations, reflecting the city's cultural evolution.
Piazza dei Signori occupies a prominent position in the historic center of Treviso. It is surrounded by several remarkable buildings, including the Palazzo dei Trecento, which served as the seat of the city's government during the medieval period. The Loggia dei Cavalieri, adorned with beautiful arches and sculptures, stands as a testament to the Renaissance influence in the area. Nearby, the Torre dell'Orologio, a clock tower dating back to the 15th century, adds a touch of charm to the square.
---
2. Discover the Treviso Cathedral
P.za del Duomo, 1, 31100 Treviso TV, Italy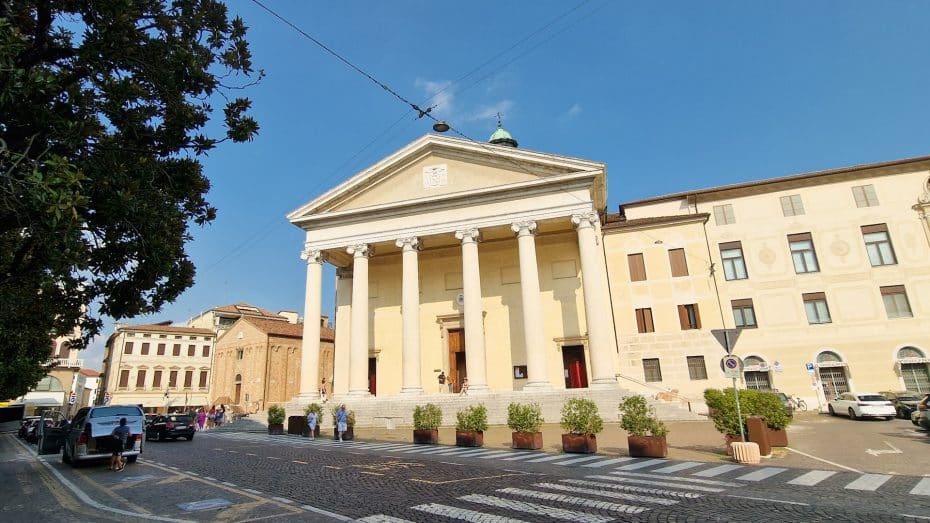 Treviso Cathedral, officially known as the Cathedral of Saint Peter Apostle, is a Roman Catholic cathedral in Treviso. The cathedral stands at Piazza del Duomo and serves as the seat of the Bishop of Treviso. The cathedral's history dates back to the 6th century; however, the current structure was built from the 15th to the 18th centuries.
The cathedral's architecture reflects multiple stylistic influences, including Romanesque, Gothic, and Baroque elements. One significant aspect is its Neoclassical façade, designed by Italian architect Andrea Palladio and completed by Tullio and Antonio Lombardo in 1568. Within the cathedral's interior, visitors will find numerous works of art, such as Titian's "Annunciation" painting (1559-1564), a fresco by Tommaso da Modena (1352), and an altarpiece by Antonio Zanchi.
---
3. Enjoy a walk along the Buranelli Canal
Via Campana, 4, 31100 Treviso TV, Italy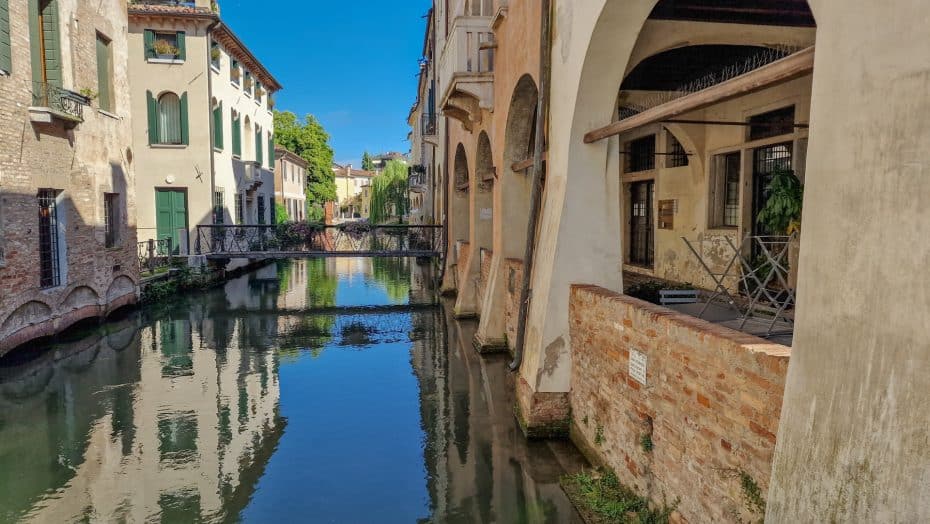 The Buranelli Canal holds significant historical importance. Originally constructed during the 16th century, it was named after the merchants from Burano who settled in the area. In its initial stages, the canal played a vital role in facilitating trade and transportation.
The Buranelli Canal can be located within Treviso's historic city center. It runs parallel to Via Cavour and connects to River Sile at Viale Oberdan. As one of the city's prominent landmarks, the canal is characterized by picturesque bridges and narrow streets lined with colorful houses. Some noteworthy structures along the canal include Palazzo Raspanti, a remarkable building from the 16th century.
Visitors interested in art will appreciate Casa dei Carraresi, an exhibition space that occasionally hosts international displays. Trekking westward from Casa dei Carraresi will lead to a small bridge called Ponte San Martino, which offers a panoramic view of the canal.
---
4. Visit the Museo di Santa Caterina
Piazzetta Botter Mario, 1, 31100 Treviso TV, Italy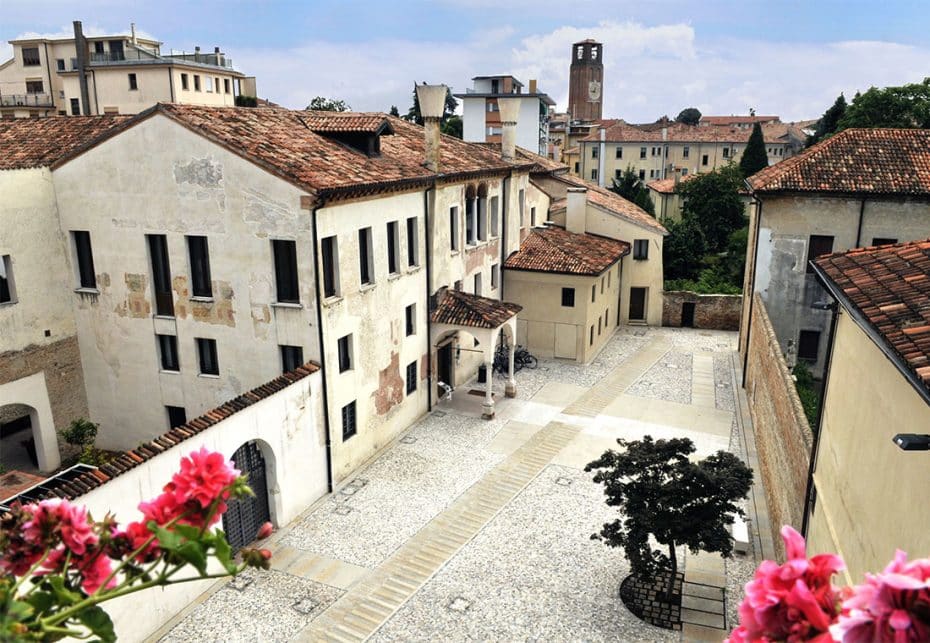 The Museo di Santa Caterina is an art museum in Treviso, Italy. It was established in 1941 and is housed in the former monastery of Santa Caterina, which dates back to the 14th century. The museum is in the city's heart.
The museum showcases a vast collection of artworks and artifacts spanning various periods and styles. Its collection includes Renaissance paintings, sculptures, ceramics, and decorative arts. One of the museum's highlights is the exquisite collection of religious art featuring pieces from local and international artists.
In addition to the permanent collection, the Museo di Santa Caterina also hosts temporary exhibitions showcasing contemporary artworks and installations.
---
5. Explore the Palazzo dei Trecento
Piazza Indipendenza, 31100 Treviso TV, Italy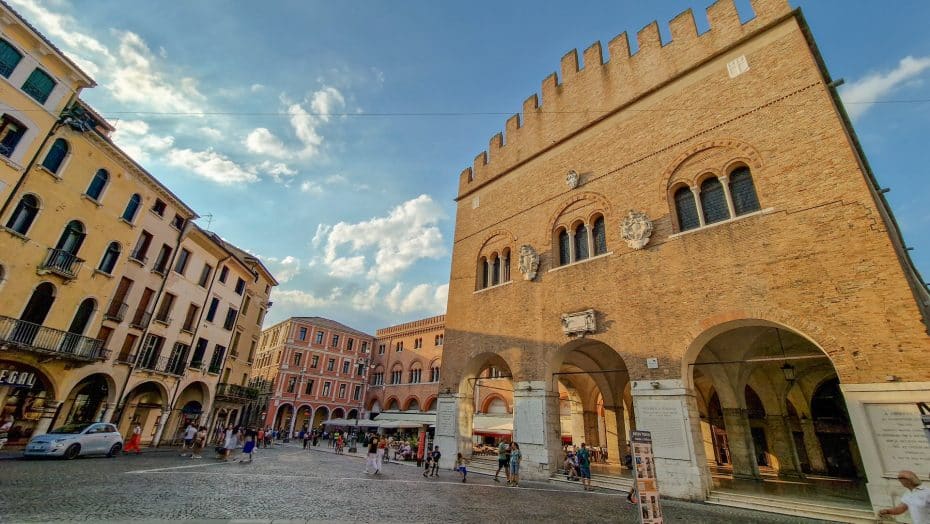 The Palazzo dei Trecento, also known as the "Palace of the Three Hundred," is a historic building in Treviso. It was constructed in the 13th century and holds great significance in the city's rich history. Situated in the city's heart, the palace can be found on Piazza dei Signori, a central square that has served as the political and administrative hub for centuries.
This formidable palace features a unique architectural style, and an imposing facade is adorned with intricate details characteristic of the Gothic period, showcasing the craftsmanship of its time. The Palazzo dei Trecento has seen various renovations throughout the centuries, each adding to its splendor while preserving its historical essence.
Visitors to the Palazzo dei Trecento can explore its interior, which houses several noteworthy attractions. As you step inside, you'll be greeted by the grand Sala del Consiglio, or Council Hall, where the city council made important political decisions. The hall is adorned with remarkable frescoes and noble emblems. Adjacent to the Sala del Consiglio is the Sala dell'Arengo, a hall that hosted public assemblies and gatherings during the Middle Ages.
---
6. Marvel at the Fontana delle Tette
C. del Podestà, 11, 31100 Treviso TV, Italy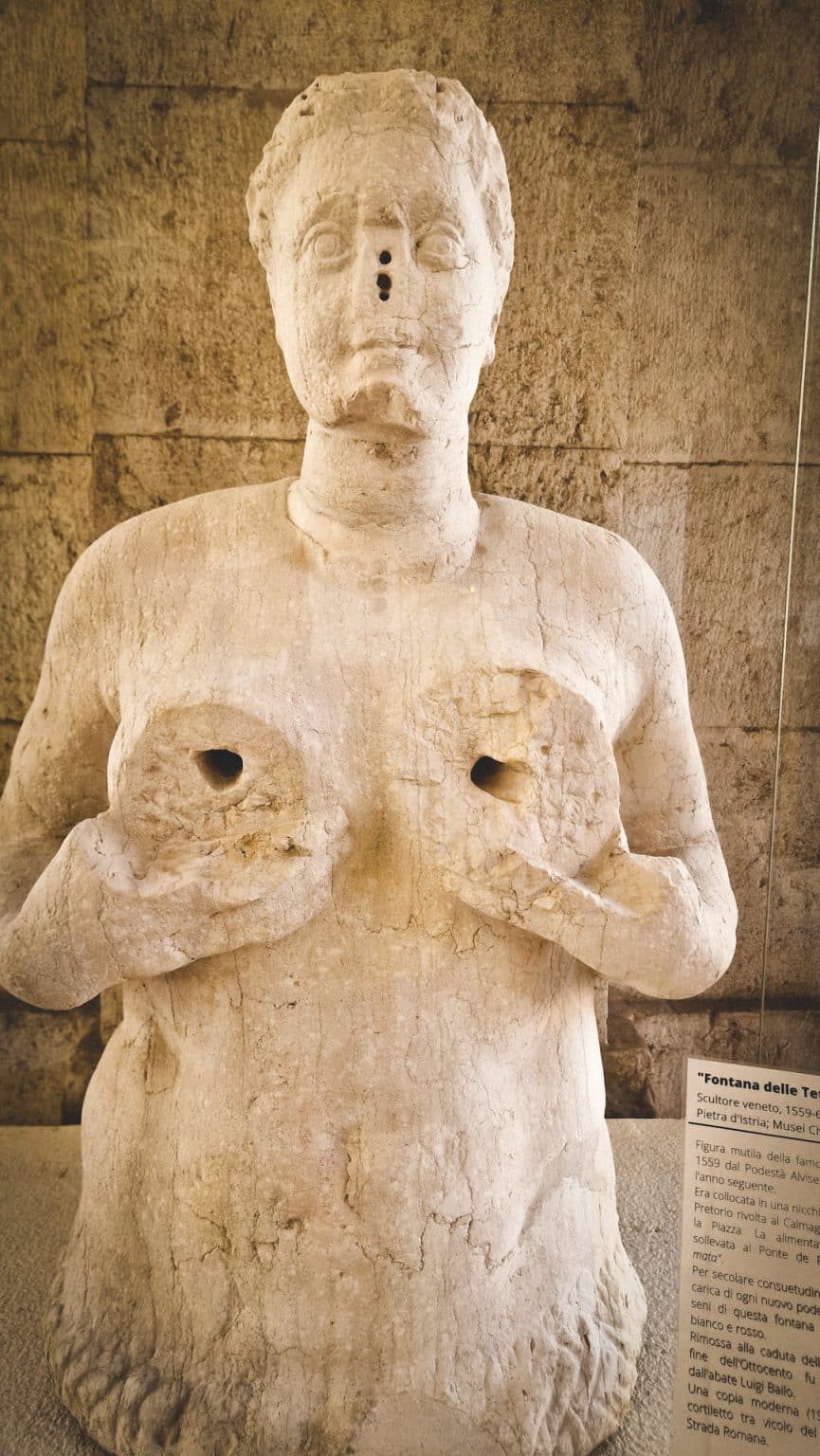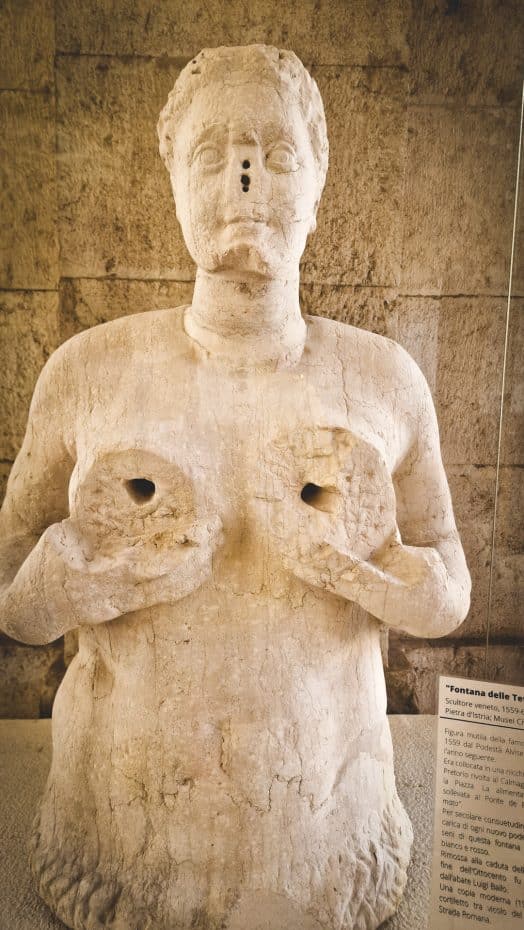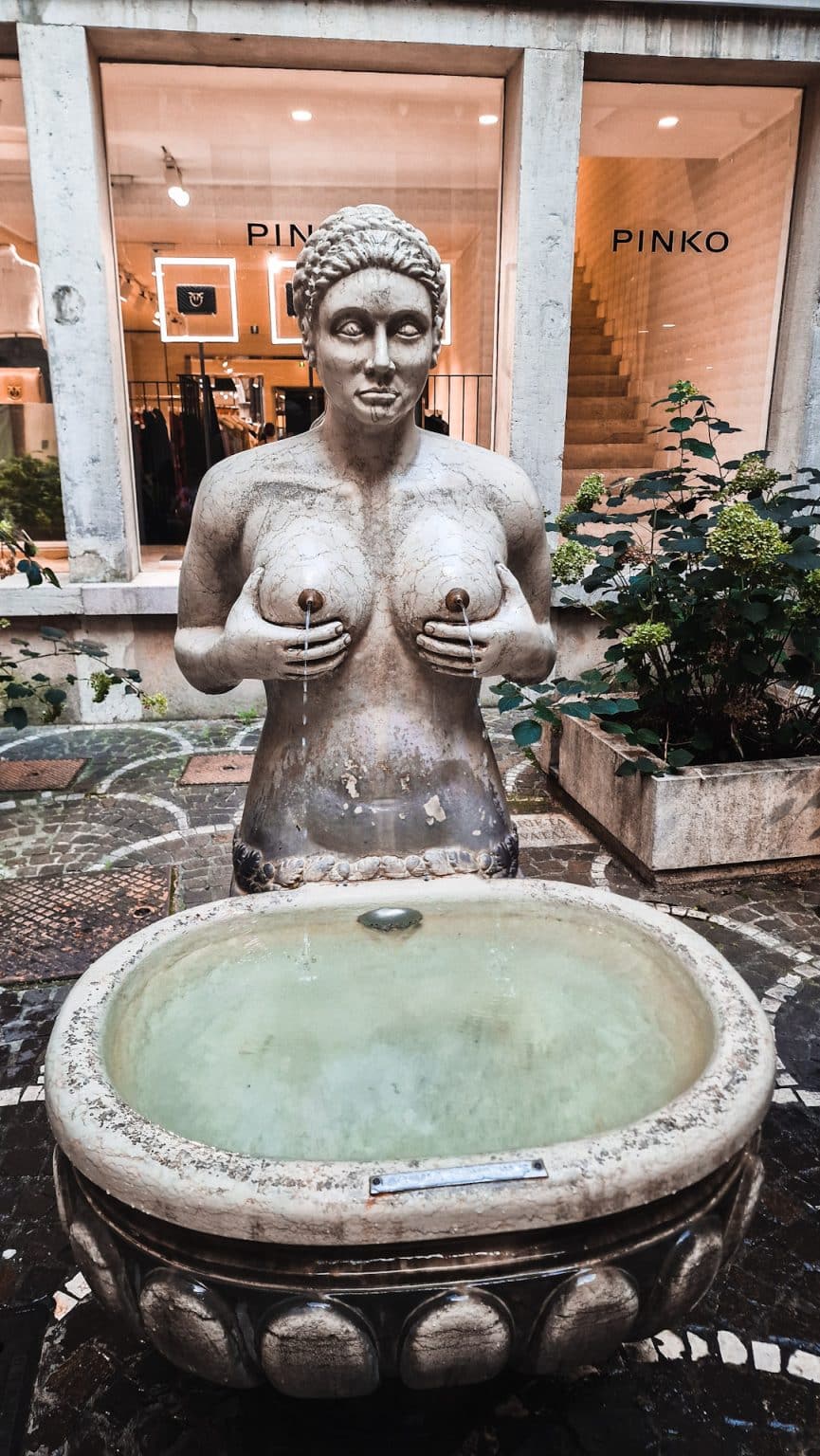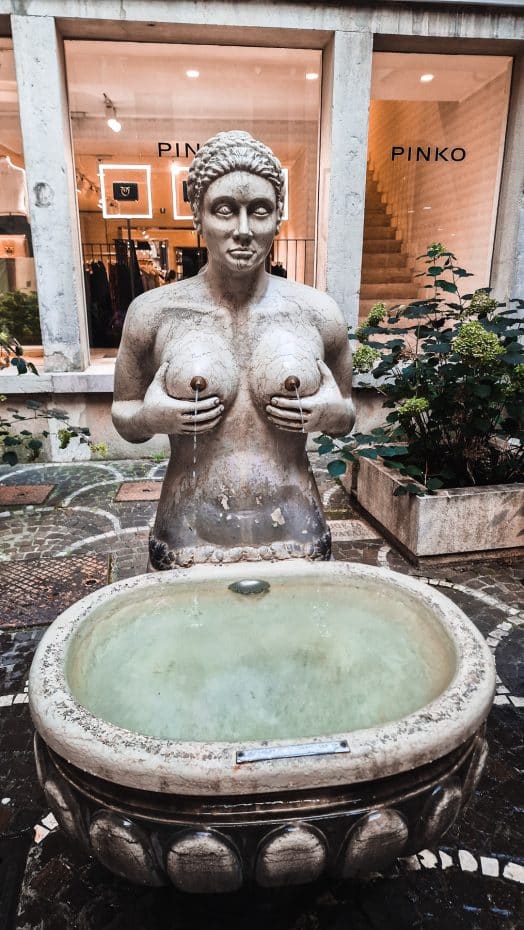 The Fontana delle Tette (literally "Fountain of the Tits") is a historical fountain with a unique depiction: the female figure in the fountain has water streams emerging from her breasts. Commissioned in the 16th century by Alvise Da Ponte, the fountain served local wine during town festivities. This practice lasted until the end of the Republic of Venice in 1797.
The copy of the original sculpture, created by Peruvian sculptor Miguel Miranda Quiñones in 1989, is located in the courtyard of Palazzo Zignoli and is accessible from the gallery that connects Calmaggiore with Piazzetta della Torre and Via del Podestà.
The original sculpture was placed in a display case under the portico of Palazzo dei Trecento.
---
7. Take in the view from the Torre Civica
P.za dei Signori, 1, 31100 Treviso TV, Italy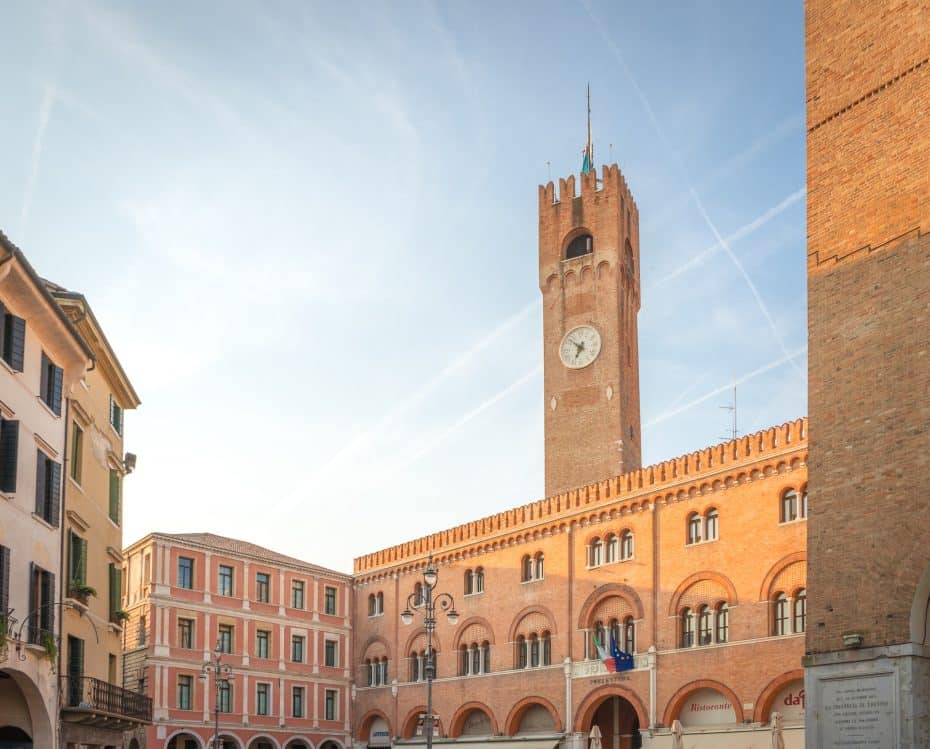 Torre Civica, also known as the Civic Tower, is a notable historic structure. During medieval times, the tower served as a watchtower and signaled the closure of the city gates. Construction of the Torre Civica began in 1218 and was completed in 1255.
Situated in Piazza San Vito and Piazza dei Signori, this iconic tower stands at 50 meters (164 feet) and showcases elements of Gothic architecture. Adjacent to the Loggia dei Cavalieri, this site has consistently drawn historians and architecture enthusiasts alike.
One of the remarkable aspects of Torre Civica is its clock mechanism, which dates back to 1472. Additionally, the ancient structure contains bells crafted by founder Giacomo Barbieri in 1751.
To reach Torre Civica, individuals can travel via train to Treviso Centrale railway station and walk for approximately 10 minutes towards Piazza San Vito. Alternatively, public buses also connect different parts of the city to this historic site.
The tower is open for visitors throughout the year with varying schedules: from Tuesday to Sunday—10:00 am until 12:30 pm—and from Tuesday to Saturday—2:30 pm until 5:30 pm. It opens from 3:00 pm until 7:00 pm on Sundays and public holidays.
---
8. Admire the frescoes at the Church of San Nicolò
Via San Nicolò, 50, 31100 Treviso TV, Italy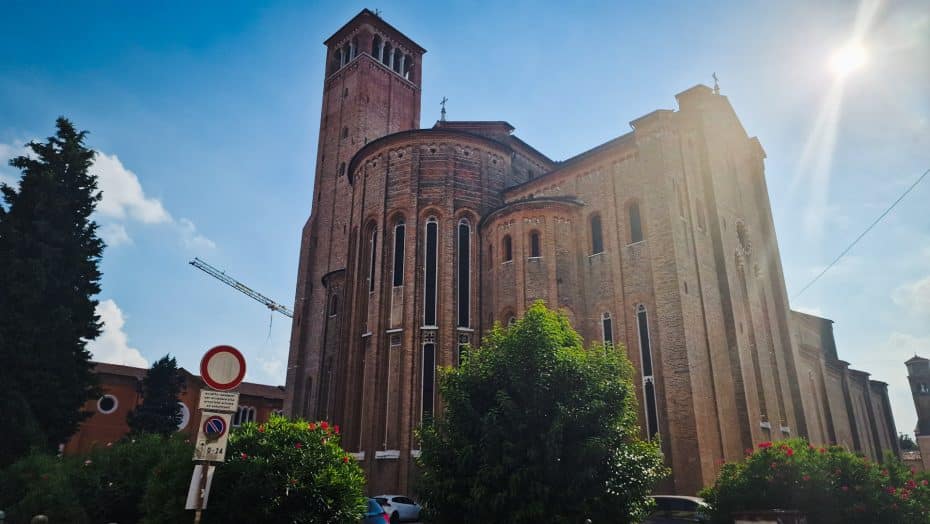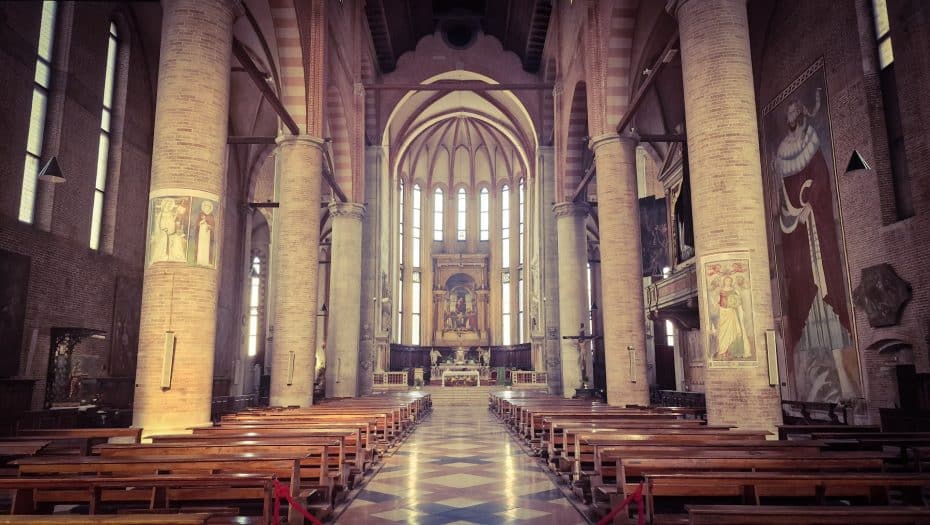 The Church of San Nicolò is a noteworthy religious building. Founded in the 13th century by Dominican friars, the edifice's construction lasted several decades, with architectural and artistic influences spanning various periods, namely Romanesque, Gothic, and Renaissance styles. Situated at Piazzale San Nicolò, the church holds historical significance for its educational contributions, as an adjacent convent was built to house the friars.
Significant artwork adorns the Church of San Nicolò's interior walls, including the famous frescoes by Fourteenth-century painter Tommaso da Modena. These frescoes depict numerous urban scenes and religious themes; most notable is a series known as the Annunciation, found in the church's Capitular Hall. Within this sacred space also lies a wooden choir adorned with intricately carved details and illustrious artwork illustrating Biblical themes.
---
9. Explore the art at the Museo Bailo
Borgo Camillo Benso Conte di Cavour, 24, 31100 Treviso TV, Italy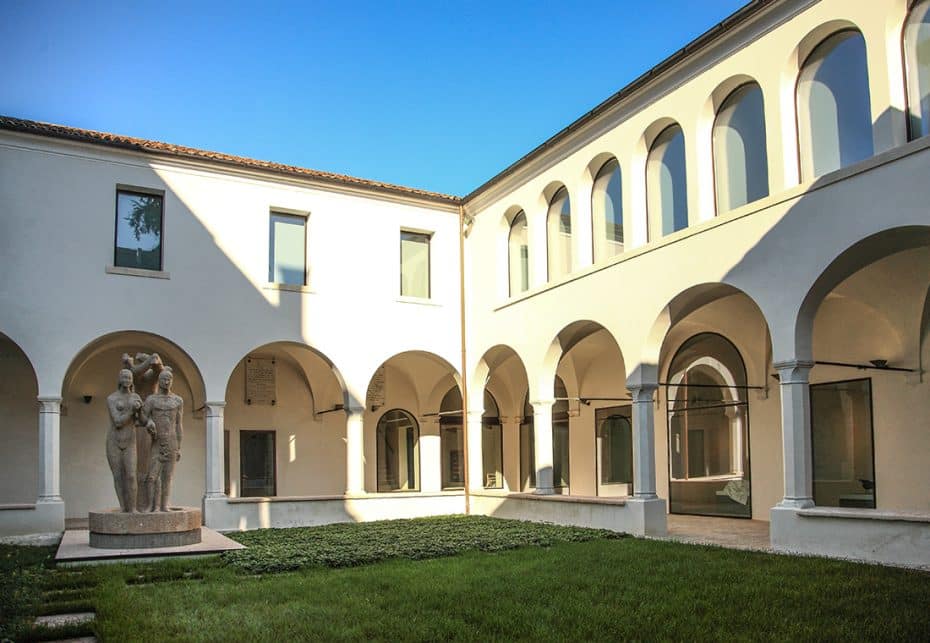 Museo Luigi Bailo is a well-known archaeological and art museum. Established in 1909 by engineer Guglielmo Bergamasco and entrusted to Treviso, it was officially inaugurated on November 3, 1912. The museum building was severely damaged during World War II and remained closed for many years. It reopened to the public in 2015 after extensive restoration work.
Museo Bailo houses a collection of prehistoric artifacts, Roman period relics, and art pieces from the Middle Ages to modern times. Some notable rooms within the museum include the Silenus Room displaying sculptures from Asolo Theater; the Prevalence Room featuring metal artifacts from grave goods belonging to ancient Celtic cultures in pre-Roman Treviso; and the Extra-Moenia Room, showcasing tombstone inscriptions. The museum also hosts a renowned collection of paintings and frescoes by local artists such as Tomaso da Modena, Antonio Pizzolo, and Ludovico Dorigny.
---
10. Explore the medieval walls of Treviso
Treviso TV, Italy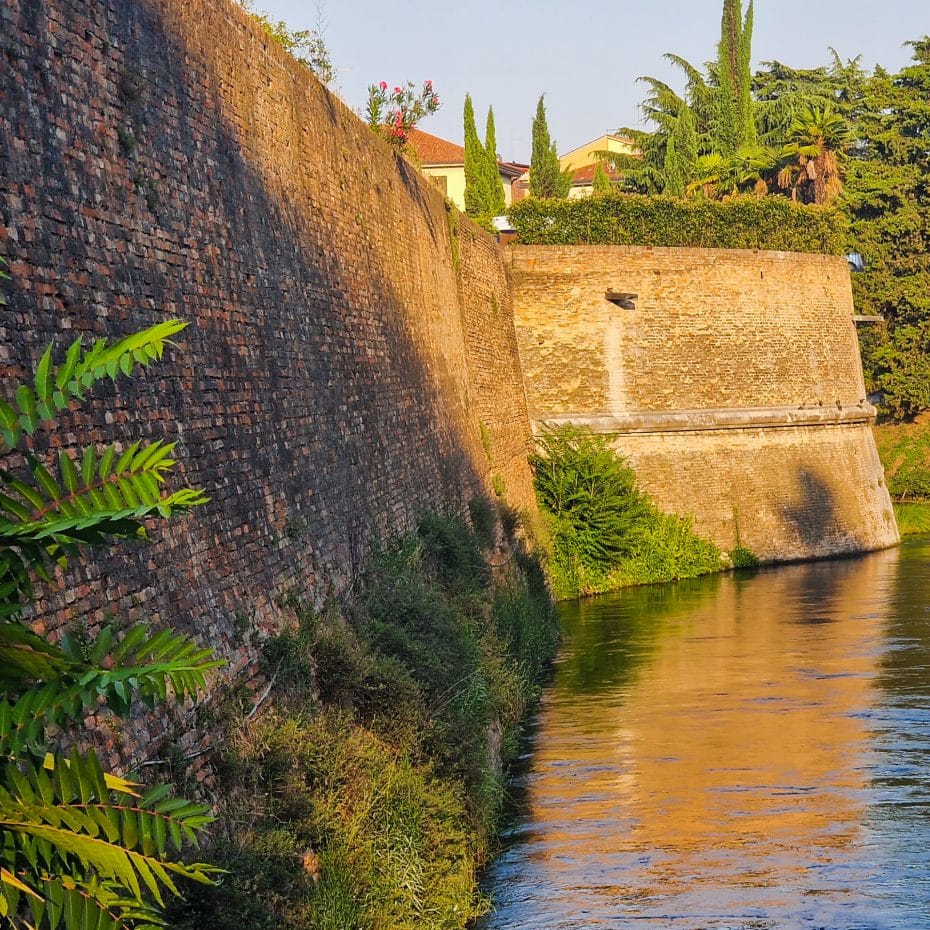 The Medieval Walls of Treviso are significant architectural and historical landmarks. Constructed primarily during the 16th century, these defensive structures protected the city against external threats and played a vital role in the region's political and military history. The walls consist of defensive ramparts, bastions, gates, and canals precisely designed for strategic purposes.
Located within the heart of Treviso city center, these walls encircle a substantial portion of the historic urban landscape. Among the notable features of the walls are three main gates: Porta San Tomaso to the north, Porta Santi Quaranta to the south, and Porta Altinia to the east. Additionally, there are six bastions designed for artillery placements: Cornarotta, Sant'Agostino, San Giovanni, Fausto Adami degli Olegio, San Niccolo, and San Zan Degolà.
---
11. Sample Prosecco at a local winery
Treviso TV, Italy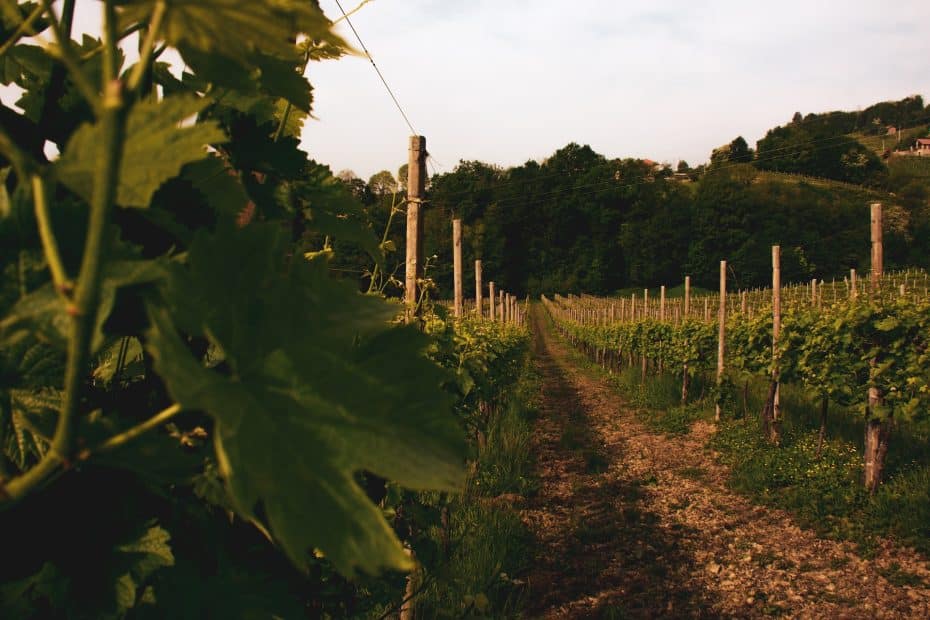 Prosecco wine sampling in Treviso is deeply rooted in the city's history and culture. The production of this sparkling wine can be traced back to the 16th century, and it originates from the Conegliano and Valdobbiadene areas, located just north of Treviso.
The Prosecco Wine Road (Strada del Prosecco) is a well-established route that passes through picturesque vineyards, historic villages, and elegant wineries. It primarily covers the hilly region between the aforementioned towns.
---
12. Connect with nature at the Parco naturale regionale del Fiume Sile
Province of Treviso, Italy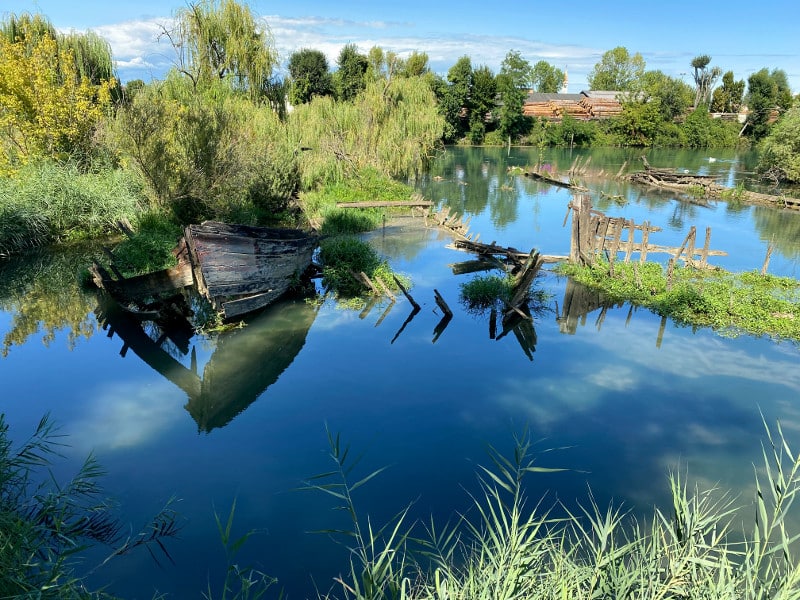 Parco Naturale Regionale del Fiume Sile is a regional nature park in the Veneto region of Italy, primarily along the Sile River. Established on June 26, 1991, it covers an area of approximately 4,200 hectares. The park is located in Quarto d'Altino, Casale sul Sile, Roncade, and Treviso. It protects the longest resurgence river in Europe, with a distance of around 95 kilometers.
The park's ecosystem preserves various habitats, including riparian forests, wetlands, and springs. Notable flora species include white willow trees and European ashes, while various bird species such as herons and mallards inhabit the area. In addition to its natural diversity, the park encompasses several historical and architectural sites. Among these are the Roman remains of Altinum city in Quarto d'Altino and the Torre Carrarese di Casale sul Sile, a medieval tower dating back to the 14th century.
Visitors can explore these attractions by walking or cycling through marked trails that offer numerous vistas along the Sile River. Additionally, boat tours provide alternative perspectives on the park's scenery and wildlife.
To reach Parco Naturale Regionale del Fiume Sile via public transportation, one can take train services from Treviso Station to nearby stations such as Casale sul Sile or Quarto d'Altino. Alternatively, several local bus lines serve destinations within the park's boundaries.
While visiting hours may vary depending on weather conditions and specific attractions, most zones within the park are generally accessible from sunrise to sunset. For further information about opening times or guided tours, visitors are advised to consult the park's official website or inquire at local tourist offices.
---
13. Marvel at Porta San Tomasso
31100 Treviso, Province of Treviso, Italy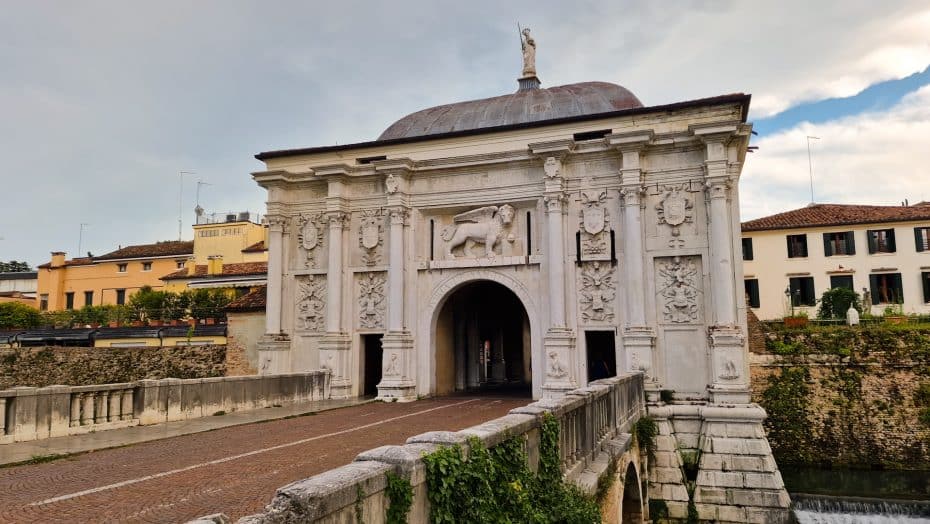 Porta San Tomasso is a significant historical landmark constructed in the 16th century, specifically between 1516 and 1519, under the supervision of architect Fra Giocondo. It was built as part of the city's defensive walls during the Venetian rule and named after the nearby church of San Tomasso.
The gate is situated in the southwest part of Treviso's historic center, close to the intersection of Via San Tomasso and Via Sant'Andrea. It features a square-shaped design adorned with decorative elements and a terracotta relief that showcases Saint Thomas Becket, an important religious figure.
---
14. Discover the University Area
Via A. Caccianiga, 5, 31100 Treviso TV, Italy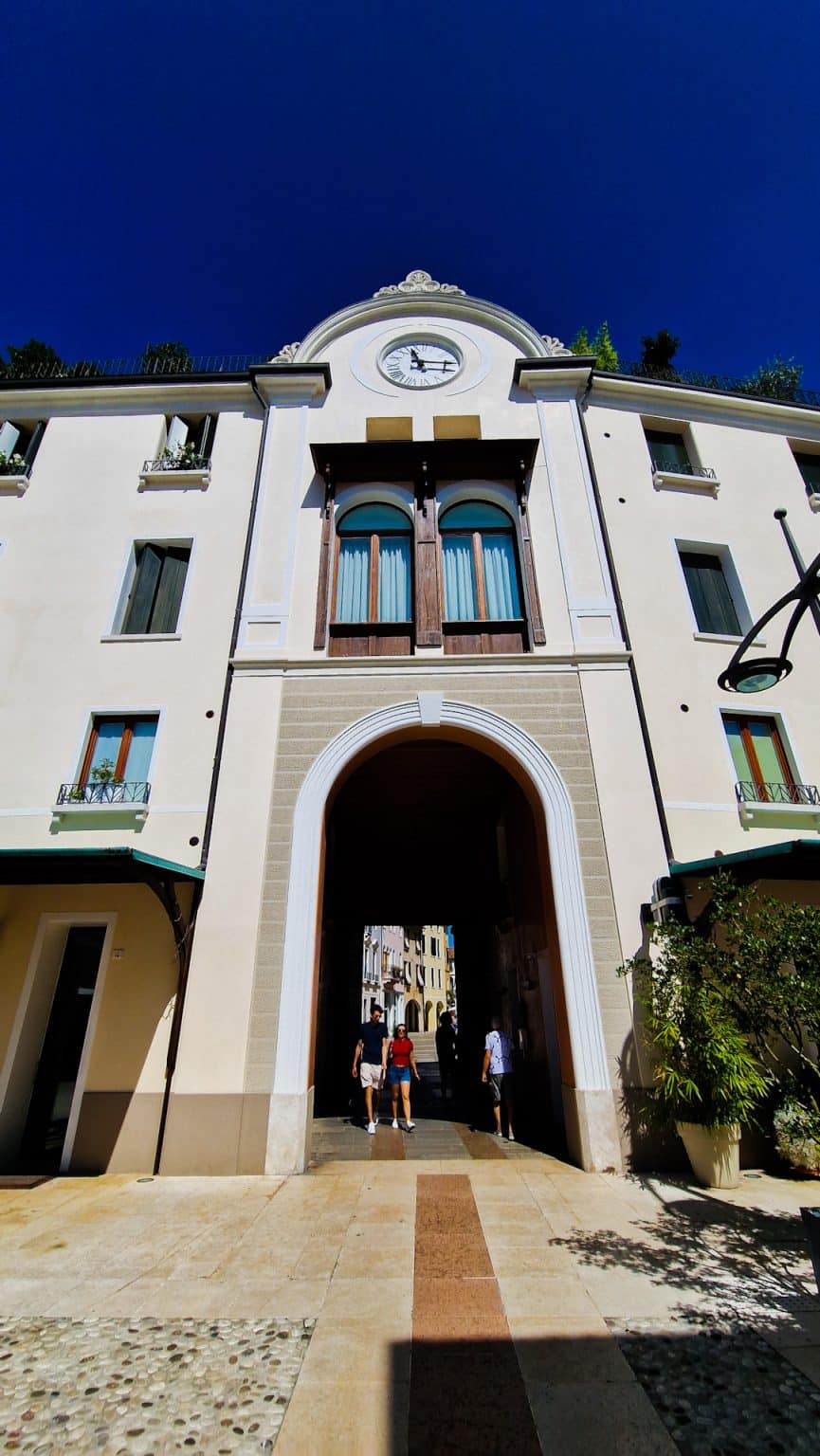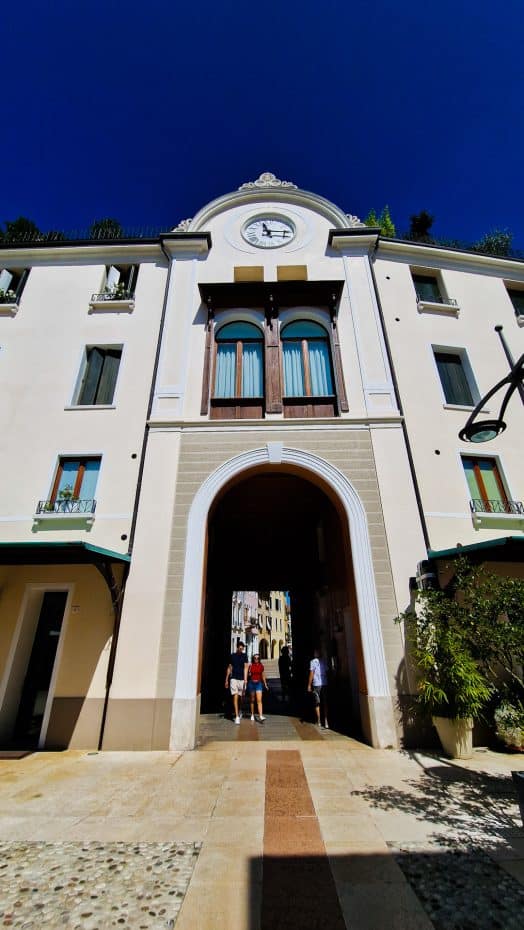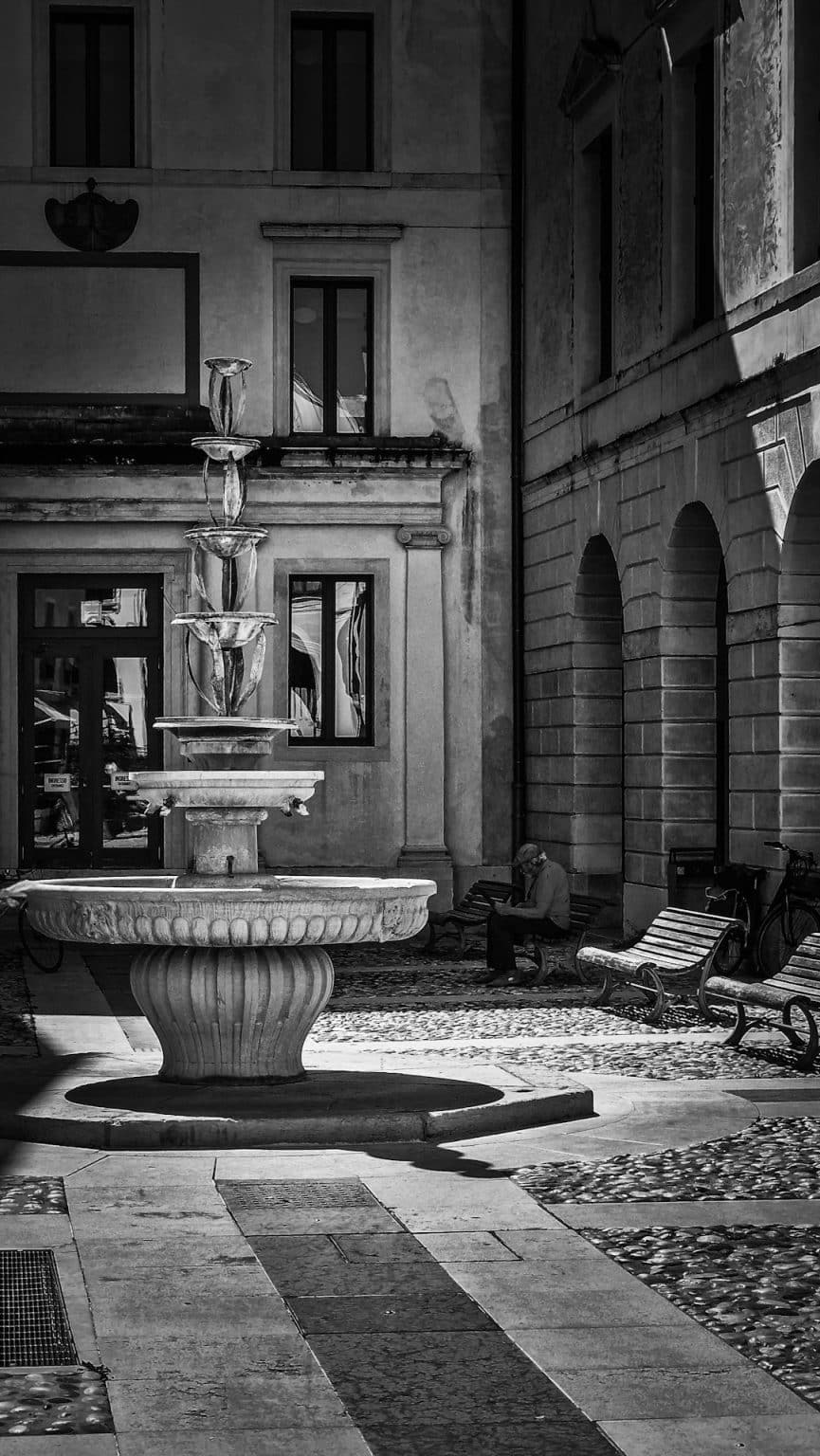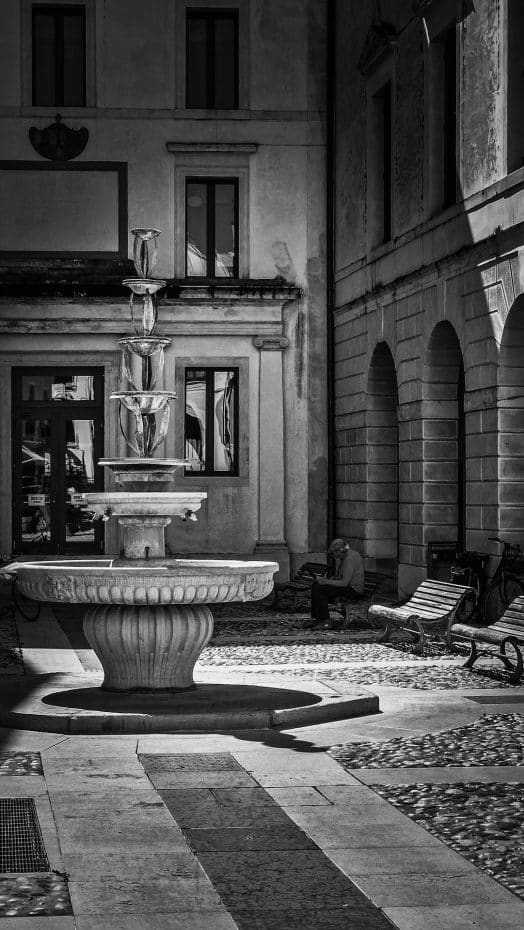 Treviso's University Quarter has a long history, dating back to the establishment of the High School of Philosophy and Literature in 1308 by Bishop Sanudo. However, the institution closed down during the Napoleonic era. Later in 1861, Liceo Classico Francesco Carrara was founded at the same location. The growth of interest in higher education led to the establishment of partnerships with the Ca' Foscari University of Venice, adding more faculties within the quarter.
Today, this historical district stands out as a hub for educational institutions and libraries. Key places of interest include Biblioteca Comunale Baldini Library and Statua di Omero. At the same time, Piazza delle Istituzioni and Piazza dei Quriltai offer green spaces and sculptures that are easily accessible for visitors.
---
15. Wander through the Parco degli Alberi Parlanti
Viale G. G. Felissent, 56, 31100 Treviso TV, Italy
Parco degli Alberi Parlanti, or Park of the Talking Trees, was established in 1992 by Alberto Perdisa and Giancarlo Rado. It covers an area of 7 hectares within the Nov de Mortegliano district. The park is renowned for its educational and cultural events, primarily focusing on environmental issues and the relationship between humans and nature. Parco degli Alberi Parlanti features several tree species native to northeastern Italy and is home to various flora and fauna.
---
16. Sample Authentic Tiramisù
Treviso TV, Italy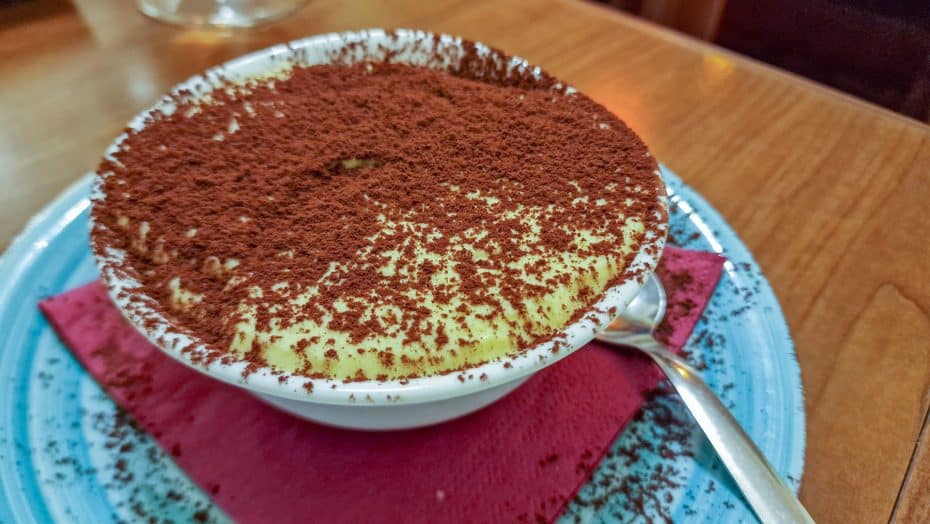 Treviso is often considered the birthplace of tiramisu and offers an authentic tiramisu experience for visitors who wish to taste the genuine dessert. Many local pastry shops and restaurants in Treviso take pride in serving traditional tiramisu, using time-tested recipes and techniques passed down through generations. While versions of this dessert can be found across Italy and throughout the world, there is something special about enjoying it in its place of origin.
---
17. Experience the beauty of Villa Tiepolo Passi
Via Brigata Marche, 24, 31030 Carbonera TV, Italy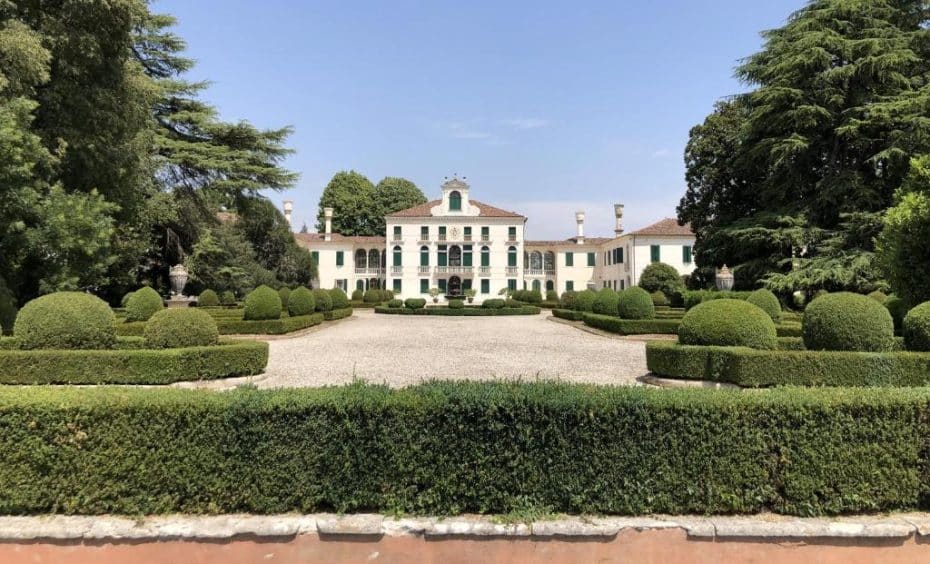 Villa Tiepolo Passi is a historic estate located in Carbonera, a municipality in the province of Treviso. Situated approximately eight kilometers from Treviso, it is easily accessible via bus lines and is open to the public for tours and events.
The property dates back to the 16th century and was designed by architect Andrea Pagnossin. The villa's construction began in 1620 and was completed in 1640. The Tiepolo family acquired the property in 1672 when Maria Pasqualigo, daughter of Venice's ambassador to Germany, married Captain Filippo di Flavio Tiepolo.
Villa Tiepolo Passi encompasses an area of approximately 200 hectares, with extensive gardens and seven fountains. Visitors are attracted to its rich historical and cultural heritage. The villa features an impressive fresco collection created by prominent artists of the time, including Antonio Pellegrini, Giovanni Battista Zelotti, and Antonio Guardi.
The estate has also been home to numerous influential figures, such as botanist Pietro Antonio Michiel and mountaineer Antonio Chimisso Barbon.
The villa is open for guided tours from April through October on Tuesdays and Saturdays from 10:00 to 15:00. Admission fees apply for standard tours; however, more comprehensive packages that include guided walks through the surrounding landscape are also available. To ensure a smooth visit, tourists are advised to confirm opening hours and book tickets in advance through official online platforms or authorized travel agencies.
---
---
While in Treviso, you could also travel to Padua, a small Italian city full of attractions and history.
---