Where to Stay in Zurich – What You Need to Know
Zurich, spelled Zürich in German, is Switzerland's largest city and economic capital.
It is located in the central plain of the country, very close to the Alps.
Zurich is considered one of the most important banking centres in the world and it's also a world-class business destination.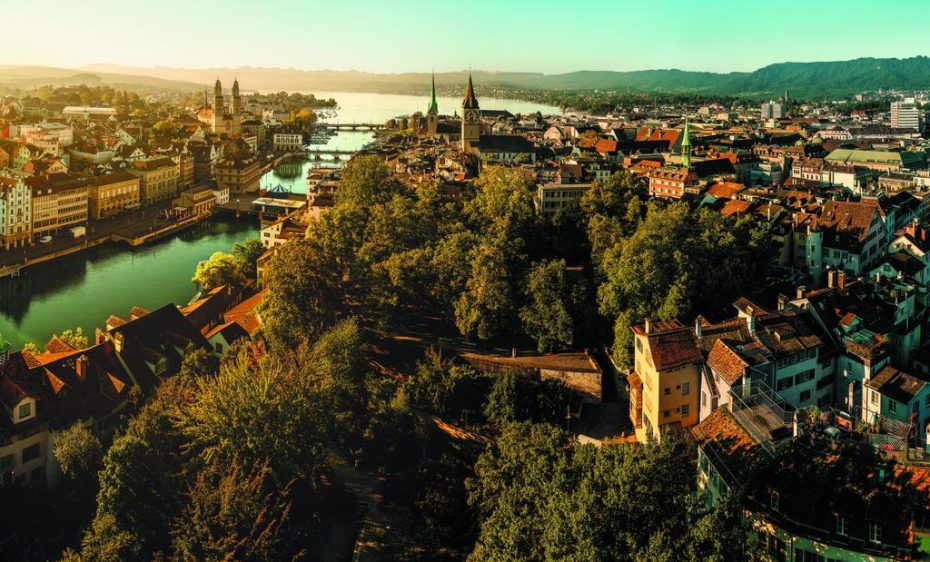 Zurich has a temperate continental climate, with abundant rainfall throughout the year. This Swiss city enjoys mild and rainy summers and cold winters with frequent snowfalls.
In addition to being a prime business destination, Zurich is home to the Flughafen Zürich-Kloten, the busiest airport in Switzerland and one of the most important in Europe. Zürich Flughafen is the main hub for Swiss Airlines, it's located in the town of Kloten, 12 minutes by train from the centre of Zurich.
Public transport in Zurich consists mainly of tram, buses and S-Bahn (light trains). In the city centre, you can find a ZVV tram or bus stops every 300 meters or so. At the different stops, you can find schedule and connections information, maps and ticket machines. You can buy 1-hour tickets or day cards for different areas.
The best area to stay in Zurich is its central-most district, called Altstadt, or Zurich Old Town (See accommodation in Altstadt).
Accommodation Options in Zurich
Hotels in Zurich
The best hotels to stay in Zurich
Hostels in Zurich
Hostels and cheap stays in Zurich
Apartments in Zurich
Would you like independence? Book an apartment in Zurich
Bed & Breakfast in Zurich
Inns, B&Bs and guest houses in several areas around Zurich
The Best Areas to Stay in Zurich
1. Recommended area: Altstadt
Altstadt (German for "Old City") encompasses the entire Zurich historic town.
The Altstadt district roughly covers the area enclosed by the old city walls. Nowadays it is called Kreis 1 (District 1).
This district is divided in four quarters, Rathaus, Hochschulen, Lindenhof and City, distributed on both sides of the river.
Altstadt is full of small medieval lanes with shops and cafés in hidden alleys full of charm. At night, its pedestrianised streets become a great boulevard and nightlife area.
The attractions in Altstadt include Predigerkirche, Fraumünster, Grossmünster and Sankt Peter churches, Bürkliplatz, Bellevue and Central squares, Pavillon Le Corbusier, and the Rietberg, Strauhof and Kunsthaus Zürich museums.
Zurich's Central Railway Station (Hauptbahnhof) is located at the northern end of Altstadt. It's a railway hub where all tram, S-Bahn, InterCity and long distance services converge.
Altstadt is the best area to stay in Zurich due to its excellent transport connections, its charming medieval streets and its central location.
Hand-picked hotels in this area
---
2. Aussersihl & Langstrasse
Aussersihl is a district located northwest of the Zurich Altstadt.
Officially known as District 4, this area is unofficially known among locals as Chreis Cheib.
Aussersihl comprises the Werd, Langstrasse and Hard neighbourhoods.
The area around Langstrasse is the most central in the district, right next to the Hauptbahnhof. It is known as the "neighbourhood that never sleeps", for being the main Zurich nightlife hotspot. It hosts international restaurants, bars and night shops, as well as a lot of fast-food places for the after-party. Langstrasse is also the red-light district in Zurich, with strip clubs and sex-shops around every corner. It has, however, quickly become one of the most diverse and popular areas of the city.
The rest of the district has a more residential and industrial character.
Tram line 8 crosses the whole Aussersihl district. Additionally, lines 2, 3 and 19 border it on its southern side. Zürich Hardbrücke and Hauptbahnhof stations are also located in the district.
Hand-picked hotels in this area
---
3. Wiedikon & Sihlfeld
Wiedikon and Sihlfeld are located west of the centre of Zurich and south of Aussersihl.
Wiedikon is a quiet area to stay in Zurich. The Sihlfeld area, to the north of the district, is an active commercial neighbourhood, with shopping streets, nightlife and several hotels.
Wiedikon and Sihlfeld are very well connected by public transport.
The Wiedikon train station, located in the north of the district, has several S-Bahn lines. Further south are Giesshübel, Binz and Friesenberg stations.
Trams 9 and 14 also cross the district offering a fast connection with the city centre.
Wiedikon & Sihlfeld are convenient areas to stay in Zurich.
Hand-picked hotels in this area
---
4. Gewerbeschule & Escher Wyss
Gewerbeschule and Escher Wyss are located west of Zürich, not far from the city's Hauptbahnhof.
Escher Wyss is an old industrial district. It takes its name from the company Escher Wyss & Cie. that was formerly based in the area.
The company's former Schiffbau, or shipbuilding hall, is now a theatre venue operated by the Schauspielhaus Zürich.
The Escher Wyss area shows an industrial architecture, now spiced up with a hipster and modern style.
Both Escher Wyss and Gewerbeschule are very well connected by S-Bahn (Hauptbahnhof and Hardbrücke stations) and tram (lines 4, 8, 9 and 17).
Gewerbeschule and Escher Wyss are the best area to stay in Zurich for lovers of contemporary urbanism and alternative areas.
Hand-picked hotels in this area
---
5. Around Zürich Airport
Zurich International Airport is located in a residential area 11 km from the city center.
Flughafen Zürich consists of a single, if huge, terminal.
Zürich Airport is one of the most important in Europe, the main hub for Swiss Airlines and an important connecting point for flights between Central Europe and cities in Asia and North America.
Staying near the airport is recommended if you visit Zürich during a long stopover.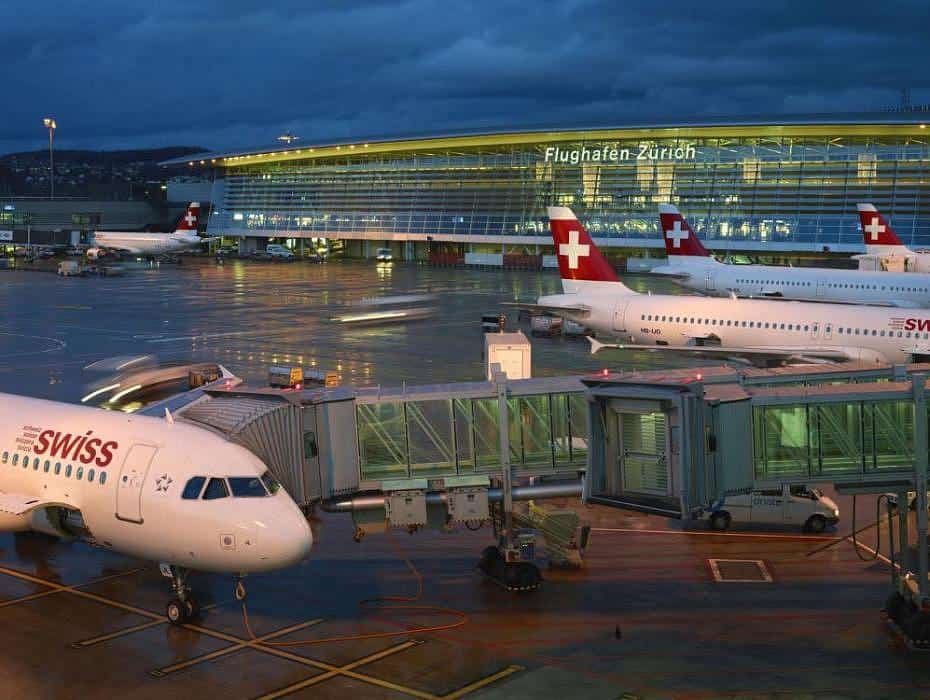 What makes this the best area to stay in Zurich
Well-connected
Zürich Flughafen
Best area to stay during a stopover
Hand-picked hotels in this area
---
Accommodation in Zurich on a Budget
As Zurich is a city with such high accommodation costs, we have included a selection of the best cheap hotels around Zurich.
These selected accommodations are located in less central areas than those described above and in some cases private (or rental) transportation will be necessary to get you to the city centre.
Cheap hotels in and around Zurich
Cheap hotels in and around Zurich
---
This post in other languages