Ah, the city of lights, where lovers stroll hand-in-hand along the Seine and the Eiffel Tower sparkles on the skyline as dusk turns into night. But beyond its romantic allure, Paris also offers a vibrant nightlife befitting its cosmopolitan reputation. From sophisticated jazz bars to edgy clubs, there's something for everyone in Paris. Yet, choosing the best area to stay in Paris for nightlife, keeping in mind your preferences, can take your experience to the next level. In this post, we'll introduce you to some of the best neighborhoods to party in Paris while offering accommodation suggestions to make your stay even more memorable.
---
Accommodation Options in Paris
---
What's the Best Area to Stay in Paris for Nightlife?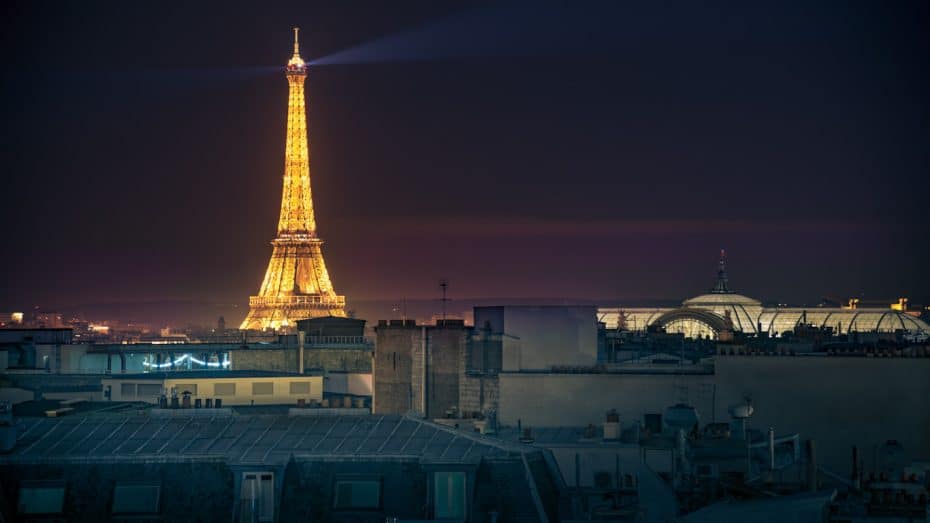 Le Marais is the best area to stay in Paris for nightlife because it has it all. In this neighborhood, you can hop from a bar to a concert venue and then to a club if you choose to (and have the energy). This area also has LGBTQIA+ venues like Le Labo Bar Club that host drag shows and theme parties regularly. Some of the best bars in Le Marais are Little Red Door, a speakeasy; Andy Waloo, a campy cocktail bar; and La Cantina, where tequila is god.
Best Hotels Near Le Marais
---
Top Areas in Paris for Nightlife: A Summary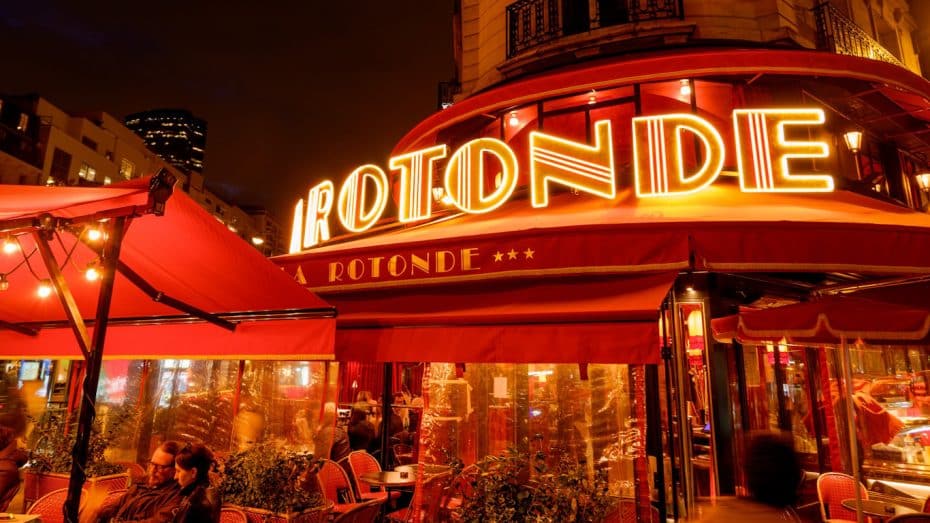 Choosing among the best areas to stay in Paris will depend on your personal preferences in terms of partying. Hipsters and fans of a more alternative nightlife will feel right at home in Bastille, between the 11th and 12th arrondissements. Meanwhile, between the 3rd and 4th arrondissements, the eclectic Le Marais has a bit of everything, including gay-friendly and LGBT bars and clubs. Here's a list of the top areas to stay in Paris to clubbing. Keep reading to discover more about these neighborhoods.
Montmartre has historic bars and venues that have welcomed legendary artists. This neighborhood is in the 18th arrondissement, and our favorite hotels in this area are Maison Souquet, Hotel & Spa, and the Hôtel des Arts Montmartre.
Right next to Montmartre, you'll find the grittier, sexier Pigalle. This neighborhood hosts the iconic Moulin Rogue cabaret and other adult-only venues and sex shops. This has been one of the top areas for nightlife in Paris for decades, and our favorite hotels in Pigalle include the Grand Pigalle Hotel.
---
Best Areas to Stay in Paris for Nightlife: District by District
1. Le Marais
The Best Area to Stay in Paris for Nightlife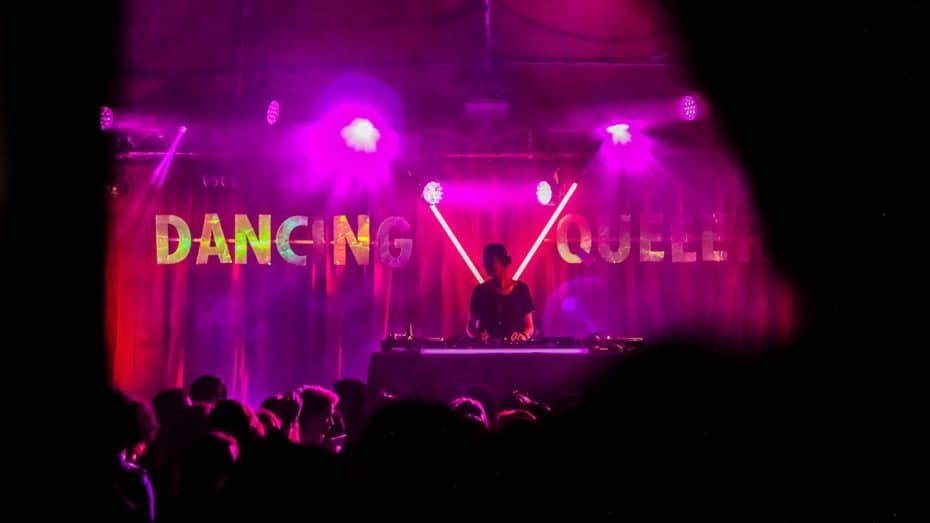 Le Marais, a Parisian neighborhood with an electric atmosphere, has gained quite the reputation for being THE party area in the city. With a vibrant medley of bars, clubs, and live music venues, Le Marais gathers all of Paris' nocturnal charm in one place.
This district, on the right bank of the Seine River, in the 3rd and 4th arrondissements, has origins tracing back to Medieval times. Nowadays, Le Marais retains some of its historic character.
Le Marais is a haven for artists, creatives, and music lovers alike. Hence, you can find cocktail bars next to drag shows or riveting techno-fueled late-night events in the area.
Some popular bars in this area include Candelaria, a tequila-centric Mexican bar and restaurant; Andy Wahloo, a beautifully decorated bar that serves delicious signature cocktails; and Little Red Door, a speakeasy with a welcoming, relaxed atmosphere. These bars typically open from 6 p.m. to 2 a.m.
Meanwhile, when it comes to clubs, one of the highlights is Le Labo Bar Club, an inclusive venue that hosts drag shows and karaoke nights. This LGBTQIA+ venue also has a happy hour that welcomes many students.
The centrical location of Le Marais means that there are several transport options. Metro lines 1, 8 and 11 all serve the area, with stations like Saint-Paul (Le Marais).
Best Hotels in Le Marais
---
2. Montmartre
for a bohemian vibe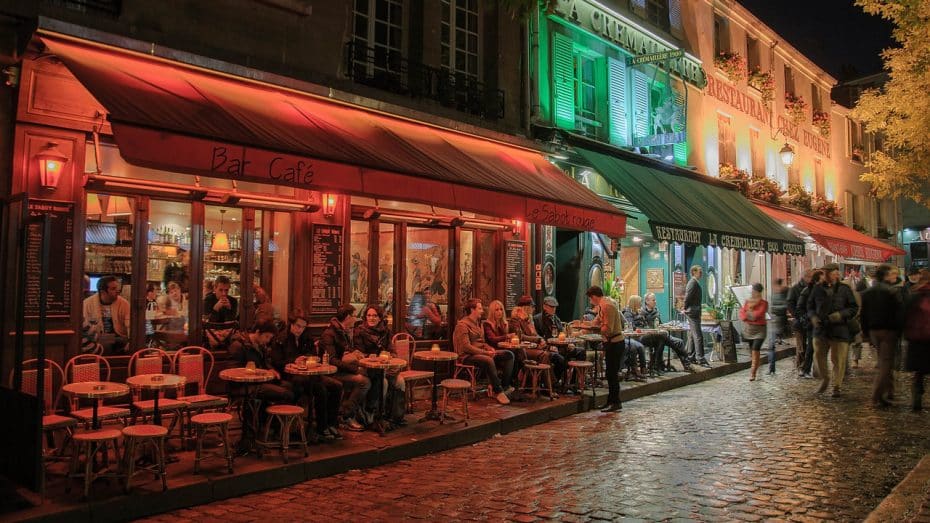 Montmartre sits atop one of Paris' northern hills, and it was once the stomping ground for famous artists like Picasso and Van Gogh. This district now boasts a vivid nightlife scene with classic bars and clubs that can easily outshine other areas.
Making your way through Montmartre's maze-like lanes, you'll constantly find something to discover. Venues like Le Divan du Monde and La Cigale host live music performances that range from rock to jazz. Meanwhile, drop by Le Chat Noir or Le Lapin Agile for an authentic snapshot into Montmartre's historic bar scene.
Opening hours of bars and clubs in Montmartre depend on the venue but tend to be between 6 PM and 2 AM.
In terms of transportation. Montmartre connects with the rest of Paris by bus and metro lines – including the scenic funicular railway at Sacré-Cœur. So, navigating the area is easy, even for newcomers. Montmartre is in the 18th arrondissement, and metro lines 12 and 2 have stations in the neighborhood.
Montmartre is one of the best areas to stay in Paris for nightlife because you'll feel like you've traveled back in time to party. This neighborhood is perfect for those who appreciate bars and clubs with an artistic flair.
Note: Although many people, especially tourists, believe the Moulin Rouge is in this area, it is officially in another district we'll discuss later. The famous cabaret club and movie inspiration is just around the corner.
Best Hotels in Montmartre
---
3. Saint-Germain-des-Prés
Best Location in paris for jazz lovers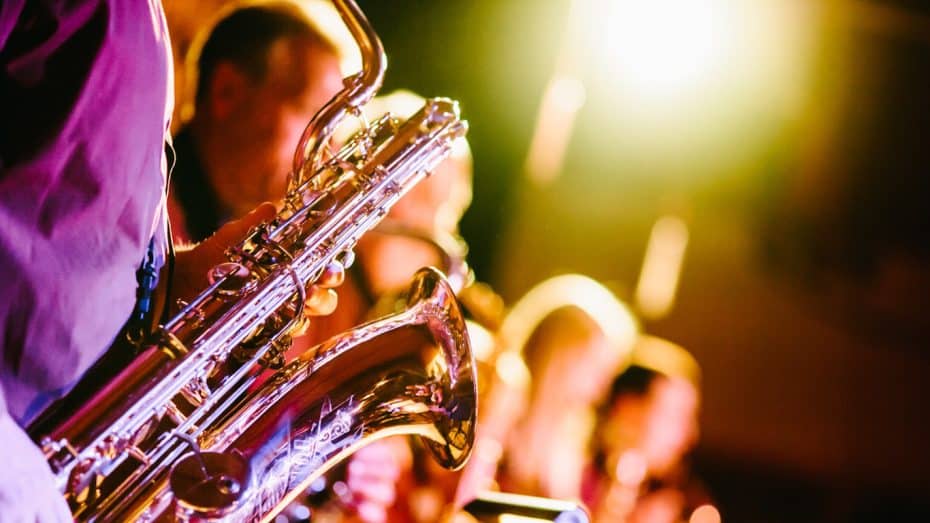 Saint-Germain-des-Prés stands out among the best neighborhoods for nightlife in Paris because of its more exclusive, posh atmosphere. This area is home to trendy bars and pulsating clubs with techno beats.
That said, Saint-Germain-des-Prés is, for the most part, famous for its renowned jazz clubs. So, if you're a jazz enthusiast, you can visit venues like Le Caveau de la Huchette in the area. This small bar has live jazz concerts regularly where even those unfamiliar with the genre end up dancing until the sun comes up.
Located on the Left Bank of the Seine River, Saint-Germain-des-Prés borders the beloved Latin Quarter. Hence, this neighborhood is accessible by metro line 4, specifically at the Saint-Germain-des-Prés stop.
Some of the best bars in Saint-Germain-des-Prés include the 1930s-themed Prescription Cocktail Club. If you love to try new drinks, this bar's signature cocktails will not disappoint.
Besides bars, there are many spots to visit during the day in Saint-Germain-des-Prés. Take Café de Flore, for example; this charming coffeehouse has been open for years, having historical figures like Ernest Hemingway as regular customers.
Saint-Germain-des-Prés is not the cheapest area to stay in Paris, but it's perfect to discover the fancier side of the city's nightlife.
Best Hotels in Saint-Germain-des-Prés
---
4. Pigalle
Best Location in paris for moulin rouge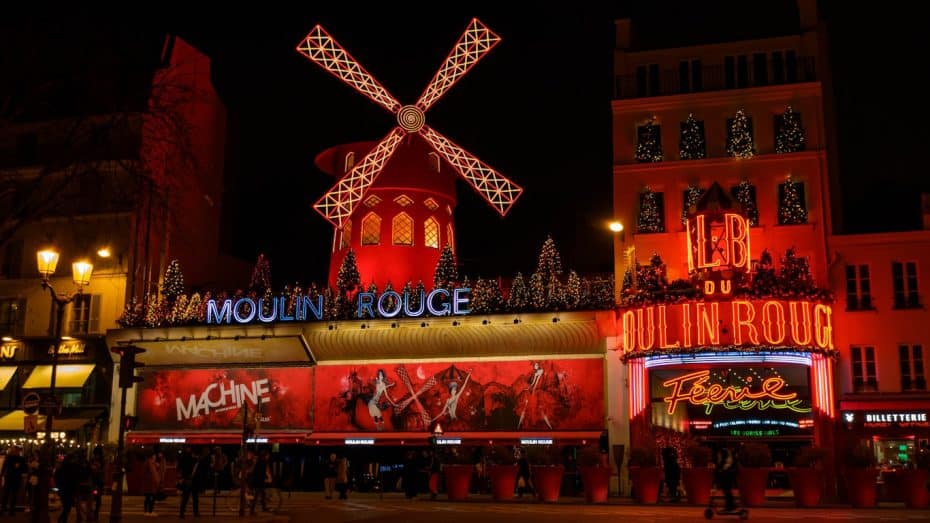 Nestled in the cradle between the 9th and 18th arrondissements, Pigalle huddles around the south of Montmartre and hosts the iconic Moulin Rouge as its crown jewel. This legendary venue has been open for over a century but still entertains audiences with its cabaret shows.
Pigalle was once a sketchy red-light district filled with sex shops, adult venues, and topless and naked shows. However, although these places still exist, the neighborhood is now a very safe tourist area. To many, Pigalle is the place to go when you want to see the real Paris at night.
When it comes to bars and clubs, Pigalle offers tons of choices. Thus, you could pick between basement speakeasies and rooftops with incredible views.
But the best parts about Pigalle are that a) it keeps some of its rough-around-the-edges, sexy charm, and b) it doesn't seem to take itself too seriously. Hence, you can find places with names like Dirty Dick, a cocktail bar next to the Pigalle Square. Another must-see bar in the area is Le Lipstick, a kitch bar on the same street as Dirty Dick: Rue Frochot.
This neighborhood is one of the best areas to stay in Paris for nightlife if you enjoy unusual bars and clubs. The area has the Pigalle metro station (lines 2 and 12), connecting with other important districts.
Best Hotels in Pigalle
---
5. Bastille
Best Location for alternative nightlife in paris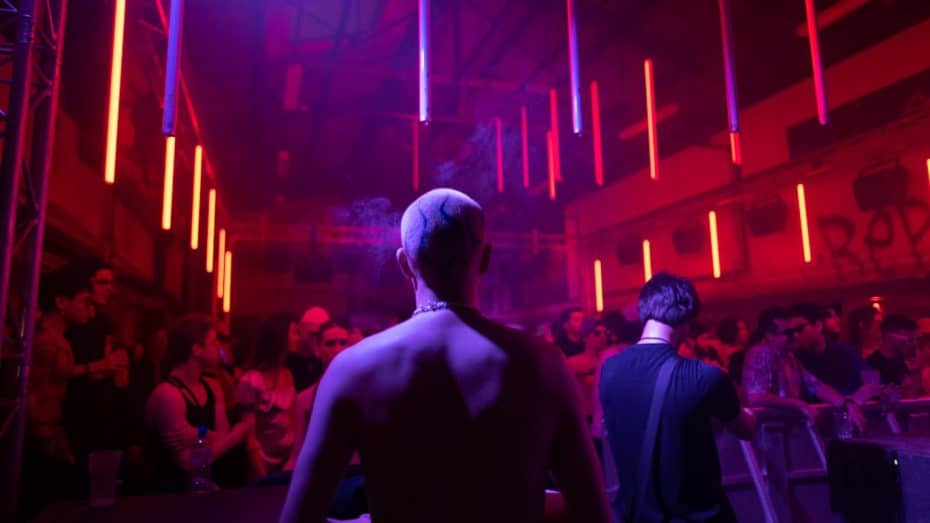 The eastern neighborhood of Bastille is between Paris's 11th and 12th arrondissements.
This area revolves around the Bastille Square, but most bars surround Rue de Lappe. On this street, you can encounter graffiti-covered bars like Le Street Art or venues with a nautical theme, like Mermaids and Divers. Art galleries and restaurants serving all kinds of cuisines are also in Rue de Lappe. Combining these elements makes Bastille one of Paris' hipster areas par excellence.
To top it all off, there are plenty of bars and venues in Bastille dedicated to live music. Whether you love hip-hop, jazz, indie rock, dance, or pop, you'll likely find a spot playing your favorite tunes in Bastille.
As for transportation, Bastille is easily accessible via the metro (lines 1, 5, and 8). The area is well-connected to other popular parts of town like Le Marais and Canal Saint-Martin.
Best Hotels in Pigalle
---
An Overview of the Parisian Nightlife
Metro lines in Paris generally run until 2 a.m. on weekdays and extend their closing time until 2:15 a.m. on weekends.
Bars in Paris open around 5 p.m. or 6 p.m. and remain open until 2 a.m. However, although opening times vary depending on the venue, typical hotspot clubs usually come alive around 11:00 PM or midnight.
Peak hours often see clubs sporting long queues that will test your patience.
As for entry fees, they range from entirely free to around €20, including drink tickets or access to exclusive areas.
---
Tips for Choosing Where to Stay in Paris for Nightlife
The first thing to consider is how close the hotel is to your desired venues. Bar hopping can be a fan, but being far from the action can be frustrating. Thus, you could benefit from researching what bars you'd like to visit if you don't already know.
Also, always stay near public transportation. You never know when to exit from a less-than-promising party to find another. Staying close to metro stations or bus stops makes for smooth transitions between different areas of Paris. This way, you can also do a "French exit" and quickly go to the hotel without saying goodbye to anyone. You'll be in France, after all.
An essential aspect to consider when traveling for nightlife is safety. When checking out accommodations, read reviews focused on safety concerns and ask some locals if necessary. The close is to be close to the fun without risking your well-being.
---
---