Berlin is known for its vibrant atmosphere, rich cultural heritage, and lively nightlife scene that attracts people from all over the world. This cosmopolitan city is an ideal destination for those who wish to experience an exciting European getaway filled with adventure.
---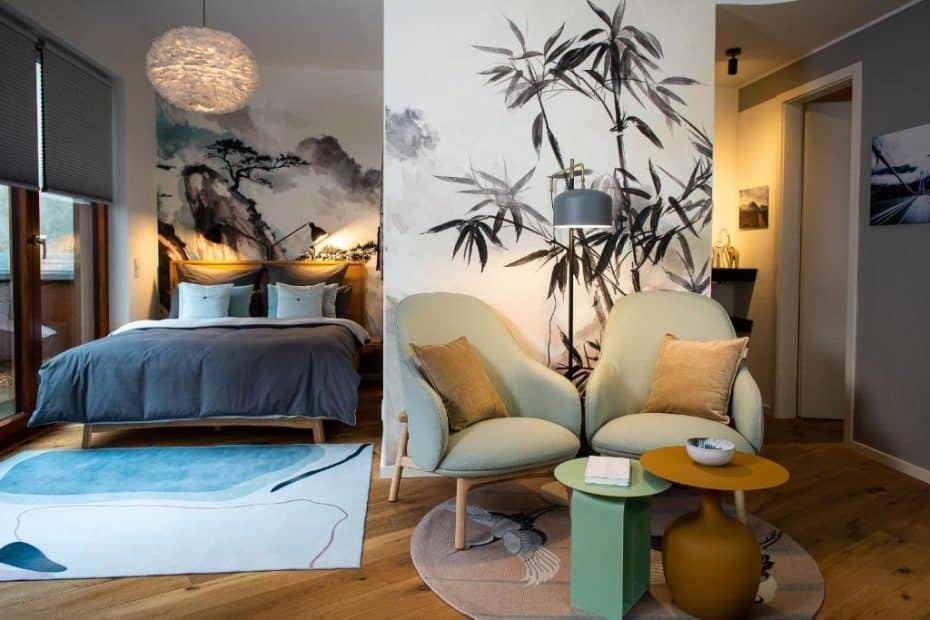 You may choose a weekend in Berlin to explore the city's many museums, galleries, and historic sites, tour the Reichstag building, or see the iconic Brandenburg Gate. If you prefer a weekend filled with romance, Berlin can also offer magical settings and an upscale atmosphere for couples. Thrill-seekers and technoratis will find heaven at some of the most famous party hubs on Earth.
No matter the reason behind your weekend getaway to Berlin, the city is sure to provide a hotel to match your needs.
---
Accommodation Options in Berlin
---
The Top 10 Berlin Hotels for a Weekend Getaway
1. 25hours Hotel Bikini Berlin
Budapester Str. 40, 10787 Berlin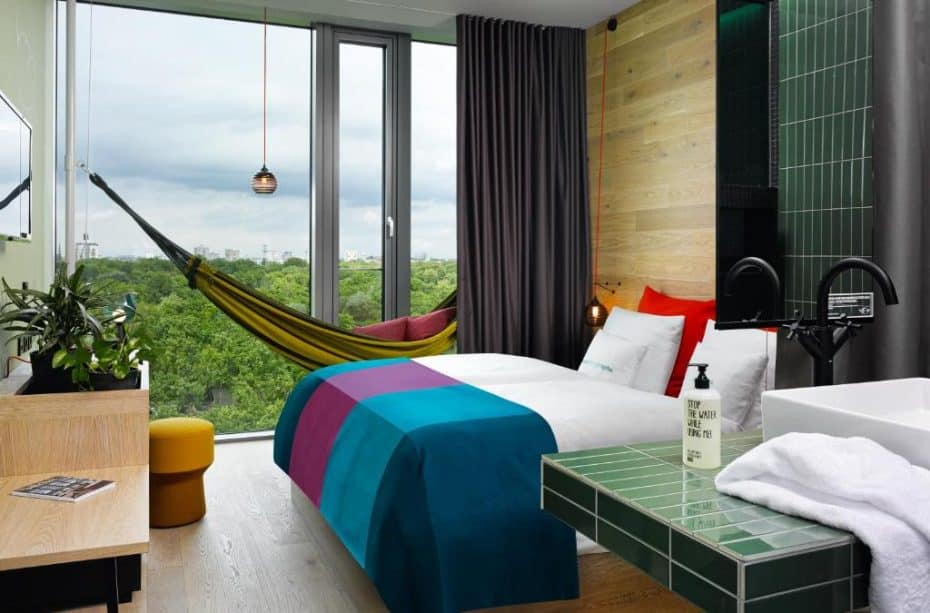 Nestled within the lively City West area of Berlin, 25hours Hotel Bikini Berlin () is well-known for its uniquely curated interior spaces that blend urban jungle vibes with stylish sophistication. The rooftop terrace bar, Monkey Bar, offers breathtaking views of the cityscape while serving delicious cocktails. Guests can also dine at the onsite restaurant NENI for some delightful international cuisine. With its creative decor and excellent hospitality, this hotel guarantees an unforgettable weekend getaway.
---
2. Wilmina Hotel
Karl-Liebknecht-Str. 8, 10178 Berlin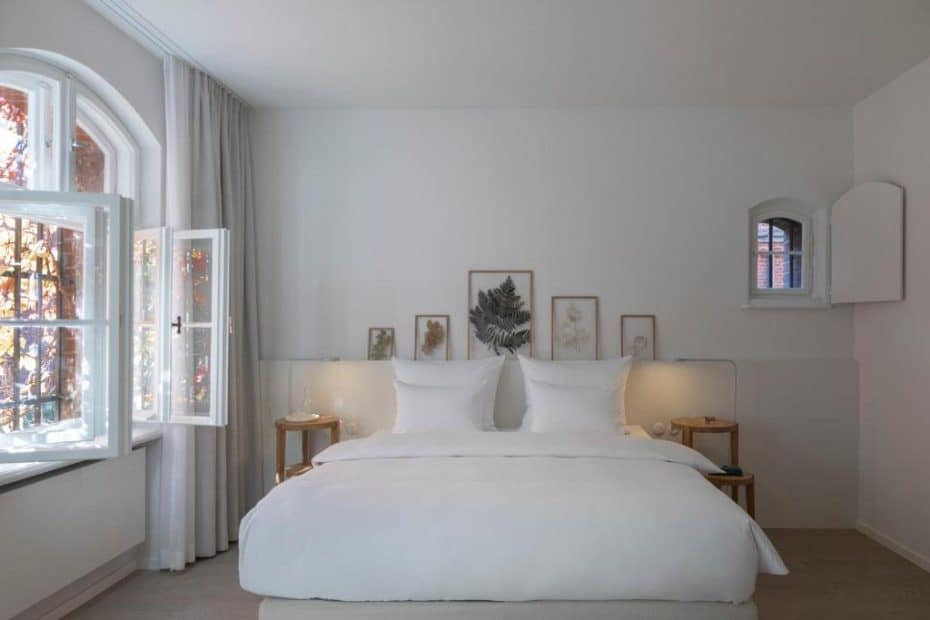 Wilmina Hotel is a luxurious and chic hotel, perfect for those looking to spend a weekend in style in Berlin. The hotel's modern design and exceptional amenities make it stand out among other hotels in the city. Conveniently located near popular attractions such as Alexanderplatz and the Berlin Wall Memorial, Wilmina Hotel offers its guests easy access to the best of Berlin. With its friendly staff and inviting atmosphere, this hotel promises a comfortable and memorable stay.
---
3. Casa Camper Berlin
Weinmeisterstraße 1, 10178 Berlin
Designed by the famous Camper fashion brand, Casa Camper Berlin offers a unique and sophisticated lodging experience. Situated at the heart of Berlin's vibrant Mitte district, the hotel provides easy access to art galleries, restaurants, and trendy shops. Each room at Casa Camper is designed with stylish artwork and modern amenities, ensuring a comfortable stay for guests. This boutique hotel also offers an impressive complimentary breakfast buffet that features dishes made with fresh local ingredients.
---
4. The Circus Apartments
Choriner Str. 84, 10119 Berlin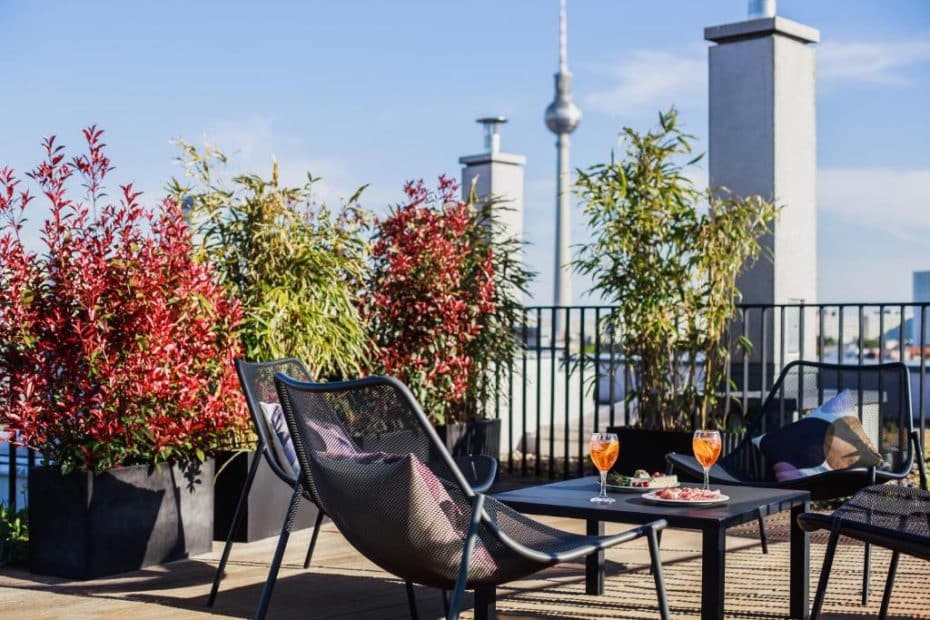 Located in the vibrant neighborhood of Mitte, The Circus Apartments offer travelers an upscale home-away-from-home experience. Featuring spacious apartments with modern furnishings and fully-equipped kitchens, visitors can relax and enjoy all the comforts of home. The Circus Apartments also offer bike rentals and organized tours, allowing guests to explore Berlin with ease. With its stylish design and convenient location, this hotel is perfect for those seeking a more intimate and comfortable weekend trip.
---
5. Urbn Dreams II
Wissingstraße 42c, 10827 Berlin, Germany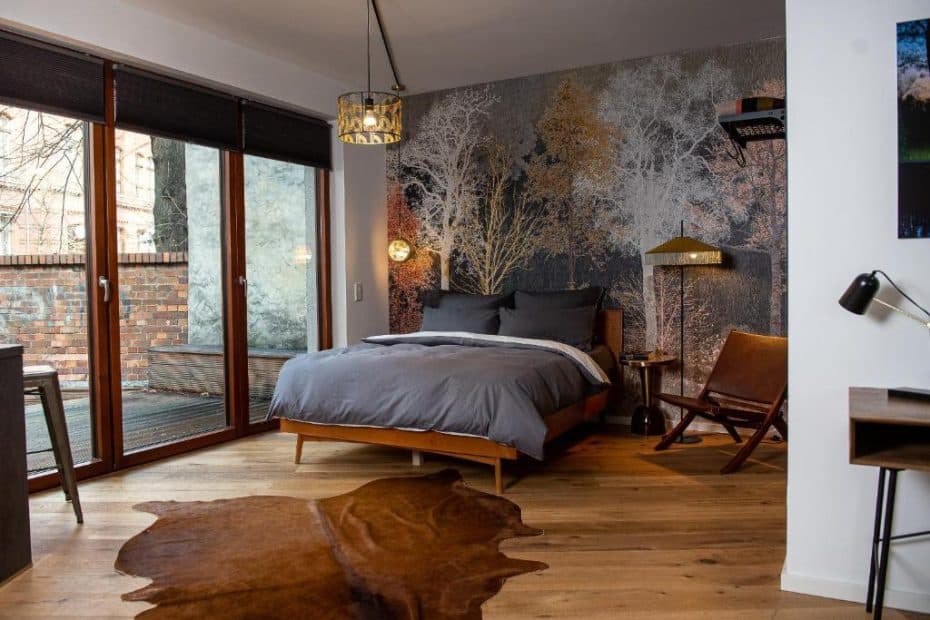 Urbn Dreams II offers an extraordinary lodging experience for those seeking a memorable weekend escape in Berlin. This boutique hotel showcases a perfect blend of industrial chic and minimalist design, providing each guest with a comfortable yet inspiring space. The hotel's exceptional attention to detail extends from the individually curated rooms to the inviting common areas where guests can socialize and relax. Urbn Dreams II's central location makes it easy for visitors to access Berlin's iconic landmarks, museums, and nightlife.
---
6. Wil7 Boutique Hotel
Wilmersdorfer Str. 323, 10585 Berlin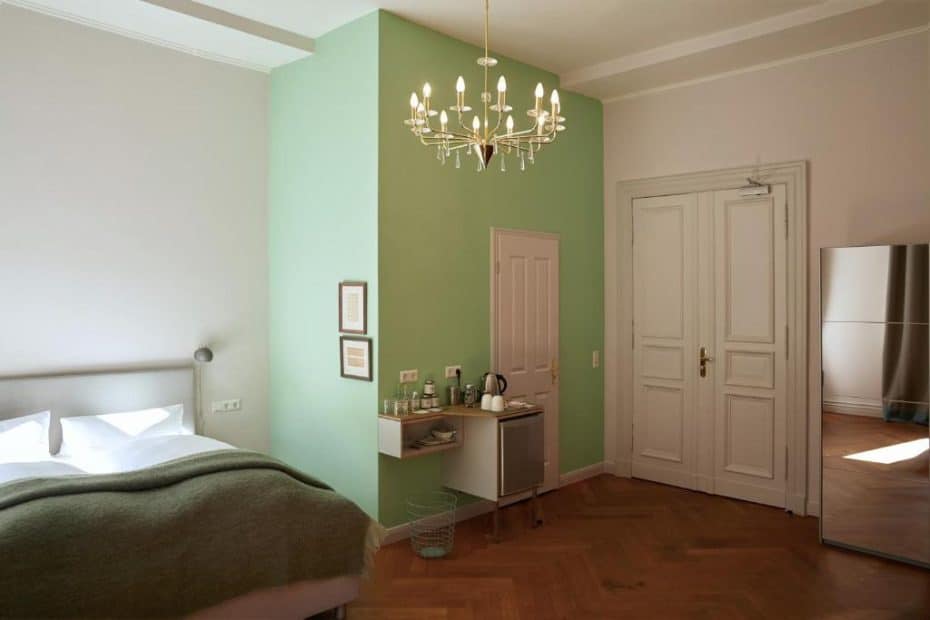 Wil7 Boutique Hotel is a trendy and stylish hotel located in the heart of Berlin's Charlottenburg district. The hotel offers a unique blend of modern design and classic charm, with individually decorated rooms that exude character and personality. Guests can enjoy amenities such as complimentary Wi-Fi, flat-screen TVs, and high-quality furnishings. With its central location and outstanding service, Wil7 Boutique Hotel is the perfect choice for travelers looking for a memorable weekend getaway in Berlin.
---
7. Garden Boutique Hotel
Invalidenstraße 122-123, 10115 Berlin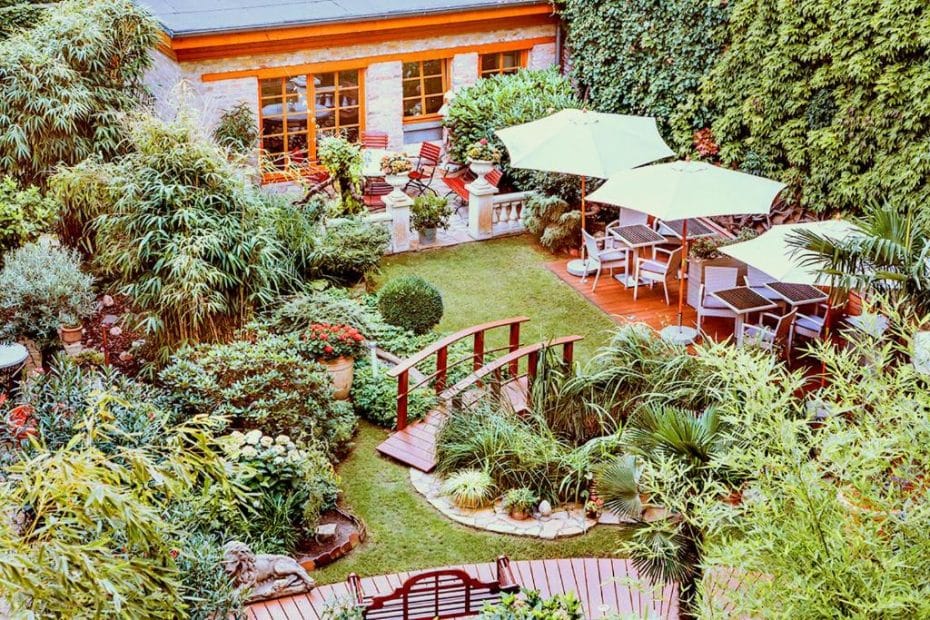 Nestled amongst lush greenery in the Mitte district, Garden Boutique Hotel offers a peaceful retreat for visitors to the bustling city of Berlin. The hotel's elegant and spacious rooms are thoughtfully designed with modern appointments, ensuring a comfortable and luxurious stay for guests. Garden Boutique Hotel also boasts a beautiful garden where you can unwind after a day of exploring the city. Its prime location and exceptional service make it an ideal choice for those seeking a tranquil yet conveniently located weekend escape.
---
8. Grimm's Potsdamer Platz
Flottwellstraße 45, Berlin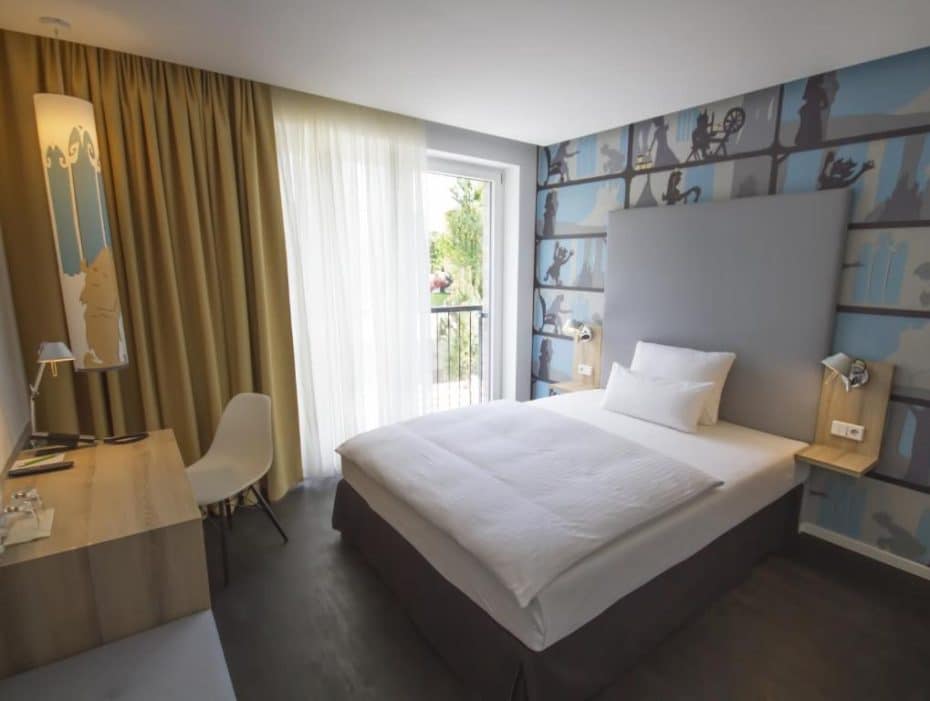 Inspired by Grimm's fairy tales, Grimm's Potsdamer Platz offers guests a truly magical experience in the heart of Berlin. Each uniquely designed room features themes based on the beloved stories while still providing modern amenities that cater to the contemporary traveler. The hotel's convenient location near Potsdamer Platz makes it an ideal base for exploring the city's iconic landmarks, museums, and more. For those who want to immerse themselves in Berlin's culture while enjoying whimsical accommodations, Grimm's Potsdamer Platz is the perfect hotel choice.
---
9. ADELANTE Boutique Hotel
Schönhauser Allee 9, 10119 Berlin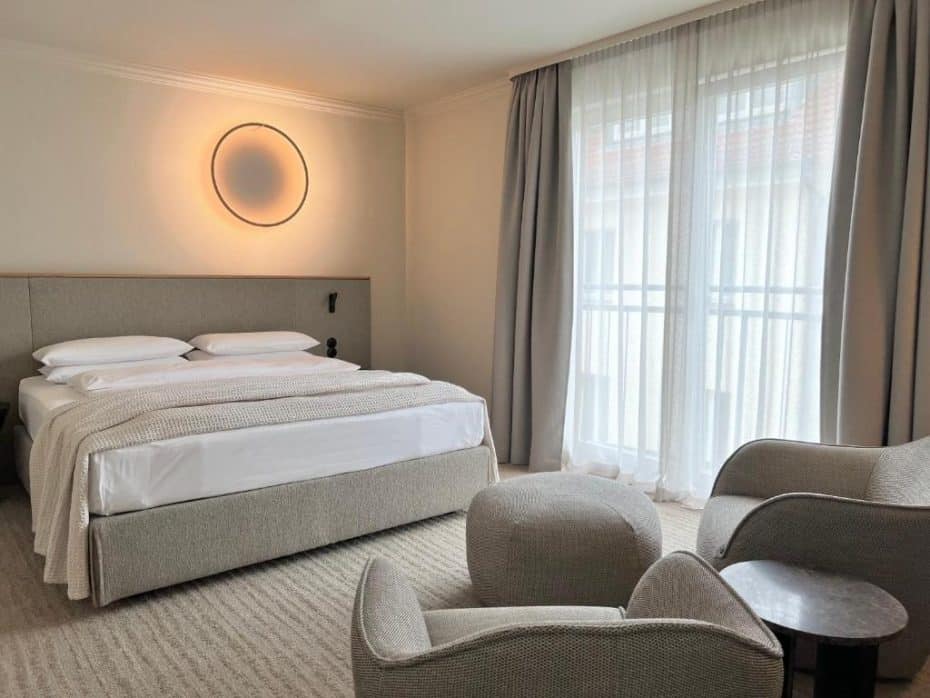 ADELANTE Boutique Hotel is a contemporary hotel situated in the vibrant Prenzlauer Berg area of Berlin. The hotel features chic and modern rooms that come equipped with all the amenities needed for an enjoyable stay, such as minibars, flat-screen TVs, and free Wi-Fi access. Additionally, ADELANTE Boutique Hotel is within walking distance of numerous restaurants, bars, and cultural attractions, making it an ideal base from which to explore the city during your weekend getaway.
---
10. Bob W Mitte
Brunnenstraße 9, 10119 Berlin, Germany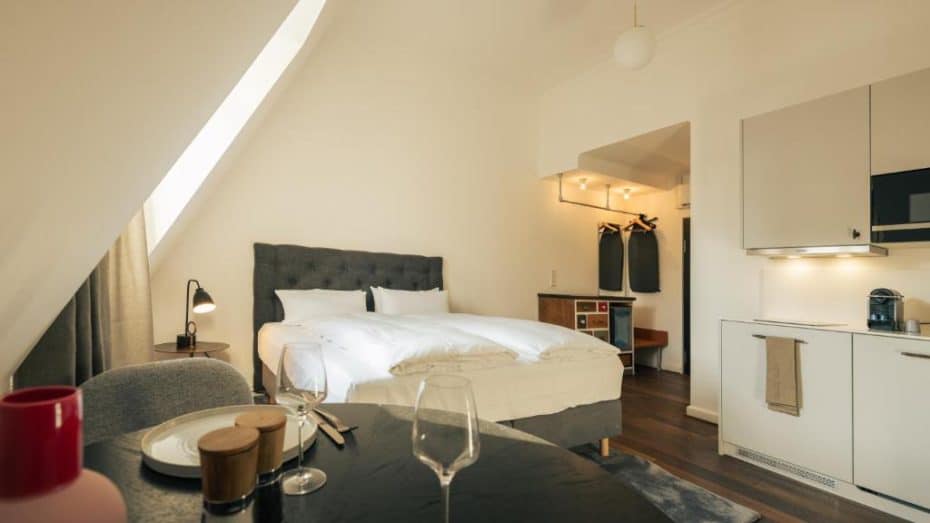 Bob W Mitte is a contemporary hotel located in the vibrant heart of Berlin. The hotel offers stylish accommodations with an emphasis on artistic design and local charm. Guests can enjoy a unique stay in one of the beautifully decorated rooms or suites, each featuring bespoke furnishings and modern amenities. With its prime location close to popular attractions and cultural sites, Bob W Mitte is an ideal choice for travelers looking to explore the best that Berlin has to offer on their weekend getaway.
---