Barcelona is one of Europe's most visited destinations for many reasons. From its modernist architecture, with iconic landmarks like the Sagrada Familia, to its haute cuisine and multiple entertainment options, the capital of Catalonia has something for everyone. And this cosmopolitan city does not slow down when the sun fades. Hence, you can choose from many eclectic bars, historical venues, and trendy clubs. But which are the best areas to stay in Barcelona for nightlife? Also, what kind of bars and clubs can you find in each neighborhood? We have all the answers below!
---
Accommodation Options in Barcelona
---
Barcelona's nightlife doesn't play by the rules. Twisted alleyways and nondescript doors hide party spots where the city dances until dawn. The heart of this after-dark revelry beats in areas like El Raval and the Gothic Quarter.
Gaudí's city has some iconic party venues. For example, Macarena Club is an all-time hit, with techno beats gathering loyal crowds despite its compact size. In contrast, at Razzmatazz, you can dance through five rooms playing different music genres, from indie-rock to electronic music, till 6 AM. However, everyone knows Razzmatazz more as a concert venue that welcomes international acts constantly.
When it comes to clubbing, Pachá Barcelona is worth checking out for its stunning views of the beach and live DJ sets. On the other hand, if you're seeking a queer-friendly spot, head to the Gaixample, an area within the Eixample district of Barcelona. This area is a safe space for the LGBTQIA+ community, with gay bars, queer clubs and events.
Another reason to visit Barcelona for nightlife is that the metro works 24 hours a day on weekends. Hence, you can get from the hotel to the clubs easily. Likewise, the city is, for the most part, a safe place.
Like in the rest of Spain, la fiesta in Barcelona starts very late. People in the city usually go out for dinner around 9-9:30 pm, then for pre-drinks or precopeo. After that, they head to a bar for a few drinks and light dancing. So, clubs tend to get going at about 2 a.m. This information will be helpful so you won't be alone in the club for hours.
---
What Is the Best Area to Stay in Barcelona for Nightlife?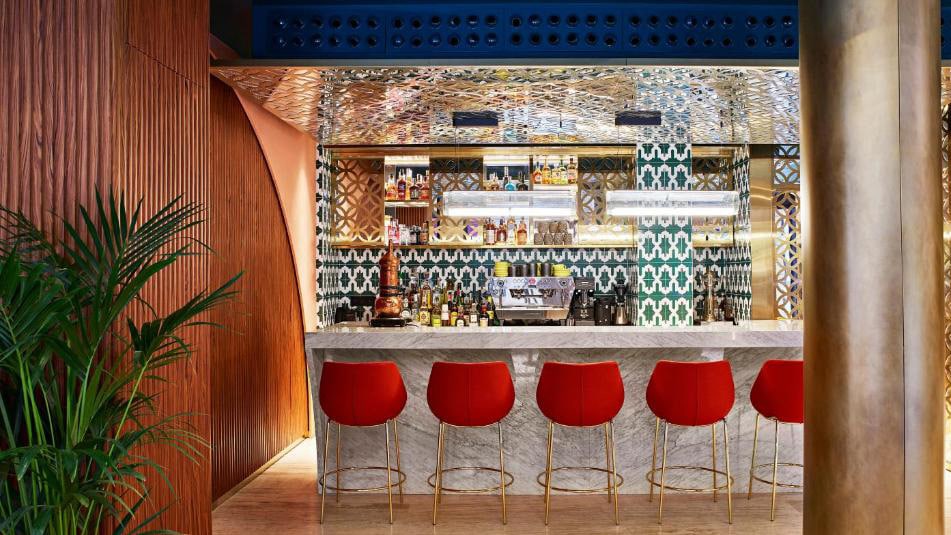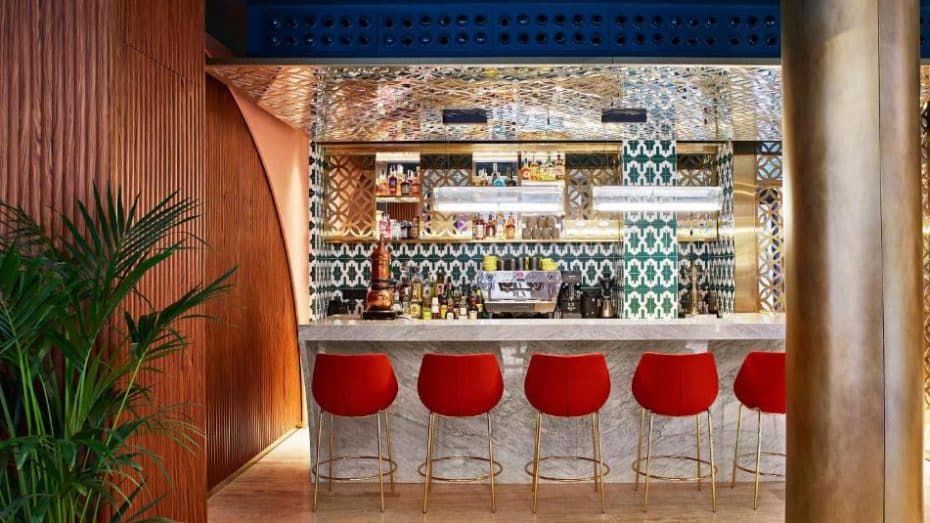 The best area for nightlife in Barcelona is the Ciutat Vella since it hosts a wide range of venues of all kinds. Formed by three neighborhoods (El Raval, Gothic Quarter, and El Born), this historic district is home to iconic bars and clubs. Among the best clubs in this area, there's Macarena Club Barcelona, an electronic music venue, and several live music venues like Sidecar. Most of the best-rated hotels in Barcelona also happen to be located here.
Find available accommodation in Ciutat Vella, Barcelona.
Best Hotels in Ciutat Vella
---
Top Areas in Barcelona to Go Clubbing: A Summary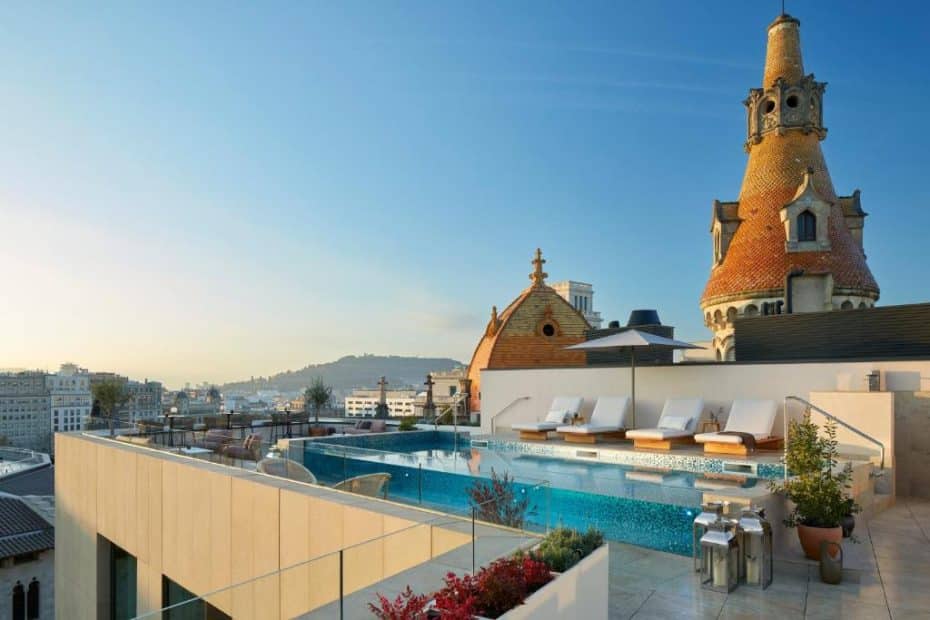 Picking between the best areas to stay in Barcelona will depend on the type of party you prefer. For alternative bars, indie, and rock concert venues, look no further than Ciutat Vella, which includes Raval and the Gothic Quarter. Meanwhile, for gay-friendly and LGBTQIA+ venues in Barcelona, there's no better place than Eixample, also known as Gayxample. However, there are other areas of the city with different appeals. Here's a list of the top neighborhoods in Barcelona for nightlife.
Port Olímpic has some of the biggest and most famous clubs in Barcelona. This marina area stands out for being a very touristy place. Hence, even if you travel alone, you'll likely make friends from other parts of the world while partying in the area. The most popular clubs in Port Olímpic include Opium and Pachá Barcelona.
Meanwhile, in nearby Poblenou, you'll find one of Barcelona's most renowned music venues: Razzmatazz. Artists such as Coldplay and Morrisey have performed at Razzmatazz and club at some point in their careers. Hence, this industrial area is a great place to stay in Barcelona for music lovers.
North of Diagonal Avenue, you'll find some of Barcelona's most exclusive clubs and bars. Expect dress codes, celebrities, and slightly overpriced cocktails in this part of the city. Some popular venues North of Diagonal Avenue are Sala Bikini, Kahala Barcelona, Sutton, and Le Cyrano.
---
Best Areas to Stay in Barcelona for Nightlife: District by District
1. Ciutat Vella (Raval, Barri Gòtic & Born Neighbourhoods)
Best area to party in the heart of Barcelona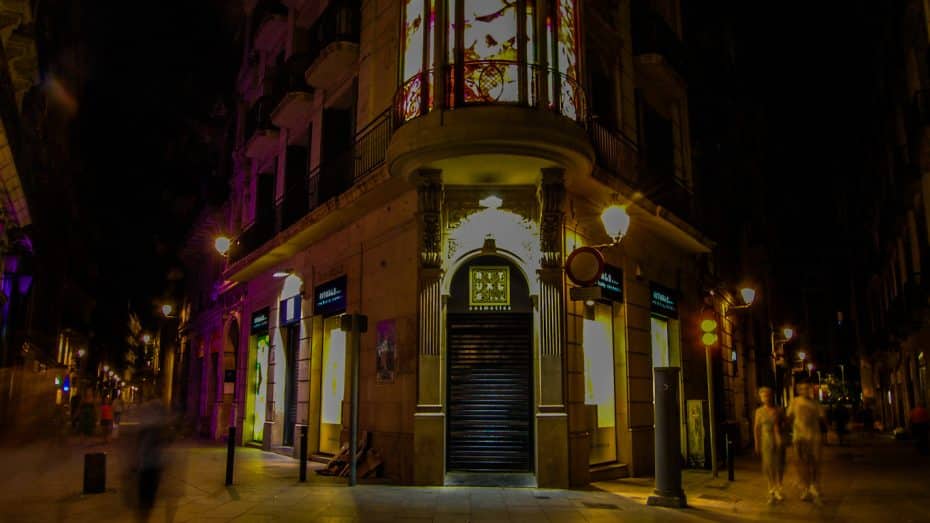 Ciutat Vella, Barcelona's old town, reigns supreme for clubbing. This district includes three iconic neighborhoods: Raval, Barri Gòtic or Gothic Quarter, and El Born. Ciutat Vella is also in the city's heart, so it is the best location in Barcelona for sightseeing.
You'll find Macarena Club in El Raval, notorious in the electronic scene since its 1990 opening. Many people refer to Macarena as the only club in the center of Barcelona with high-quality electronic music. Meanwhile, within Barri Gòtic's labyrinthine streets lies the Harlem Jazz Club, a haven of jazz, blues, and flamenco since 1987.
Meanwhile, in the Born neighborhood, you'll get to Miramelindo Bar, a picture-perfect cocktail venue from 1998. This bar's decoration pays homage to surrealism with a retro atmosphere.
Another significant venue near Ciutat Vella is Sala Apolo, a concert venue that hosts parties regularly. Churros Con Chocolate, a campy LGBTQIA+ event, takes place in Sala Apolo on a monthly Sunday.
Ciutat Vella is the best area to stay in Barcelona for nightlife because it has something for everybody. This area showcases the history of the city and applauds authenticity. So, you'll find some iconic venues and landmarks in the district.
Also, lines 1, 3, and 4 of the metro have stations across this district.
Best Hotels in Ciutat Vella
---
2. Port Olímpic
International flair by the beach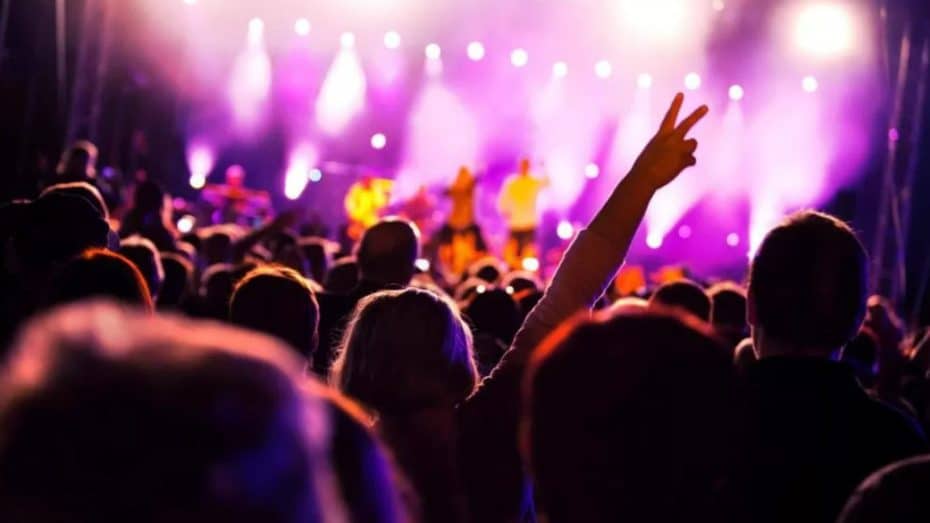 Port Olímpic is the epicenter of Barcelona's nightlife. Nestled in eastern Barcelona, the district gained fame after hosting the 1992 Summer Olympics. After all, this area, next to the Barceloneta beach, was created for the Olympics.
Among the most renowned venues in Port Olímpic, you'll find Opium and Pachá Barcelona, an offshoot of the legendary Ibiza club. This hotspot boasts killer tunes from world-renowned DJs and is especially popular among tourists. Hence, even if you travel to Barcelona alone, you'll likely make friends from other cities and countries in this area.
Close to Pachá lies another nightlife gem: Catwalk Club. This club caters to fans of hip-hop and R&B and even hosts some theme nights. In addition to its main dance floor, Catwalk has VIP sections.
Besides the clubs mentioned, Shoko Barcelona tops Port Olímpic's list of must-visit nighttime venues. With its classy Asian-themed decor, Shoko offers partygoers a curated balance of music, food, and dance on its two floors.
This area connects with the rest of the city via the metro line 4 and the city's tram service. Port Olímpic also hosts some of the top hotels in Barcelona.
Best Hotels in Port Olímpic
---
3. Eixample
a bit of everything + gay scene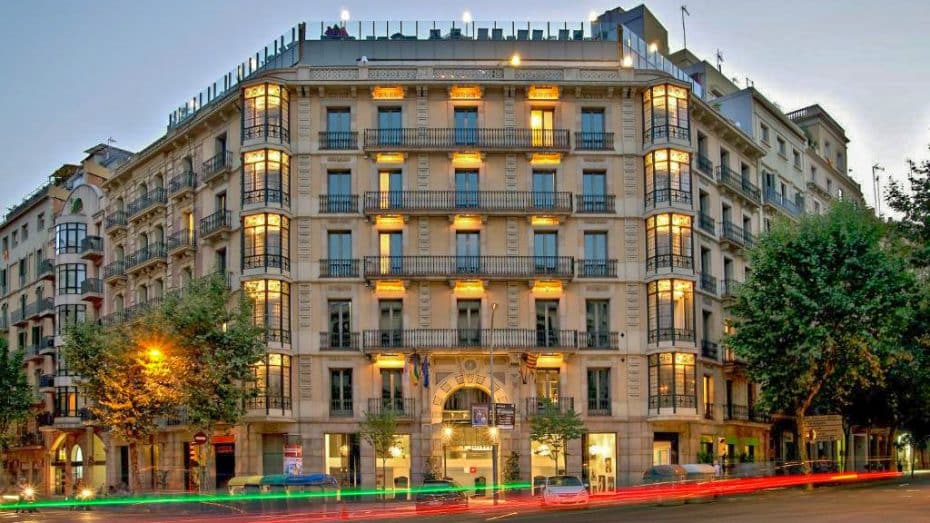 L'Eixample is between the historic Ciutat Vella to its south and Gràcia to its north.
Born in the 19th century during a significant urban expansion plan and designed by Ildefons Cerdà, Eixample is home to some of Antoni Gaudí's architectural masterpieces. These landmarks include the ever-impressive Sagrada Familia, an unfinished modernist temple, one of Europe's most visited attractions. Other buildings designed by Gaidí, like Casa Batlló and La Pedrera, are also in Eixample.
This area has a great nightlife scene. In L'Eixample, there are plenty of bars, clubs, and live music venues. These establishments often have themes or focus on a specific type of music. Therefore, this is a great area to stay in Barcelona for nightlife if you travel in a group. I guarantee all your friends will find at least one place they like in this area.
Yet, what sets Eixample apart is its many gay bars and LGBT clubs. Hence, there's a part of the neighborhood known as Gayxample, centered around Carrer Diputació, between Carrer Balmes and Carrer Muntaner. Some of the most visited venues in the Gayxample include Átame, Metro, and Arena Classic. There are also gay hotels and gay-friendly accommodations in this area, like the Axel Hotel.
Like the rest of the areas mentioned in this guide, Eixample has a few metro stations that connect it to other parts of Barcelona. In particular, the Passeig de Gràcia station operates lines 2, 3, and 4 of the metro.
Best Hotels in Eixample
---
4. Poblenou
hOME OF RAZZMATAZZ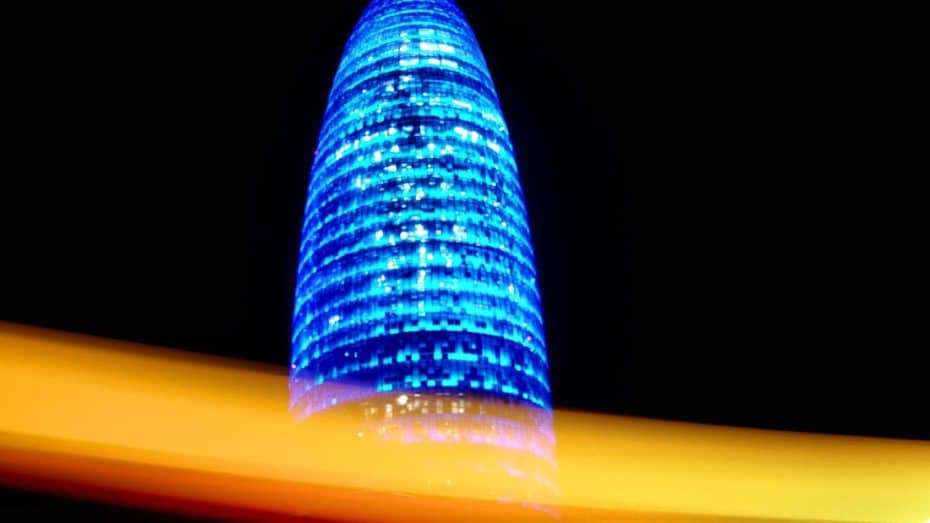 If you're hunting for a nightlife scene that's both lit and authentic, Poblenou is the spot for you. This northeast district might seem less touristy than others, but that's what makes it so great.
Poblenou, positioned east of the city center, hugs the Mediterranean coast. This once-industrial barrio underwent a massive transformation back in the 1990s, thanks to events like the 1992 Olympics, and has since become THE place for artists and hipsters.
Razzmatazz is the reigning king of Poblenou's club scene and has stayed at the top since its birth in 2000. With five rooms to choose from, you'll be partying to live music or DJ sets while sipping on cocktails.
The neighborhood's main artery, Rambla del Poblenou, boasts an impressive lineup of local joints dishing up delicious tapas and fresh seafood galore.
Hosting small galleries, funky studios, and fantastic local events like Poblenou Open Night, there's always something artsy going down in this neighborhood. But that's not all; Poblenou is also home to beautiful beaches. Take a break from the party to soak up some sun and enjoy the relaxing Mediterranean vibes.
This neighborhood has its own metro station, Poblenou (line 4). This metro line connects with Passeig de Gràcia in the Eixample neighborhood and La Barceloneta beach.
Best Hotels in Poblenou
---
5. North of Diagonal Avenue
to party with the v.i.pS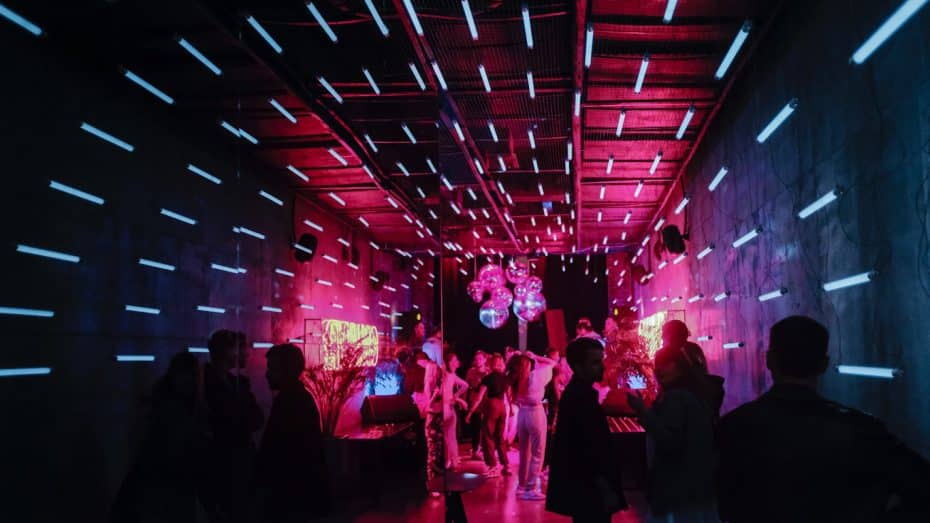 The area north of Diagonal Avenue stands out for its exclusive nightlife.
You can find celebrities' favorite club in this part of Barcelona: Sutton. The first thing that strikes anyone when they see Sutton Club is its sheer size and luxury. This beast of a club, with five bars and room for 1,500 people, is at Carrer de Tuset. And it's safe to say Sutton makes an unforgettable impression.
Likewise, Luz de Gas is on Carrer de Muntaner. This concert venue has an old-world charm spliced with modern coolness. Famous musicians rub elbows with a diverse crowd who know their music inside out.
The luxurious feel of this area also extends to its accommodation options. Hence, you can find several 5-star hotels with views and stunning hotels with pools in this part of Barcelona.
And when it comes to public transportation, the Line 3 of the metro serves this area. Stations nearby include Diagonal, Les Corts, and Maria Cristina.
Best Hotels North of Diagonal Avenue
---
---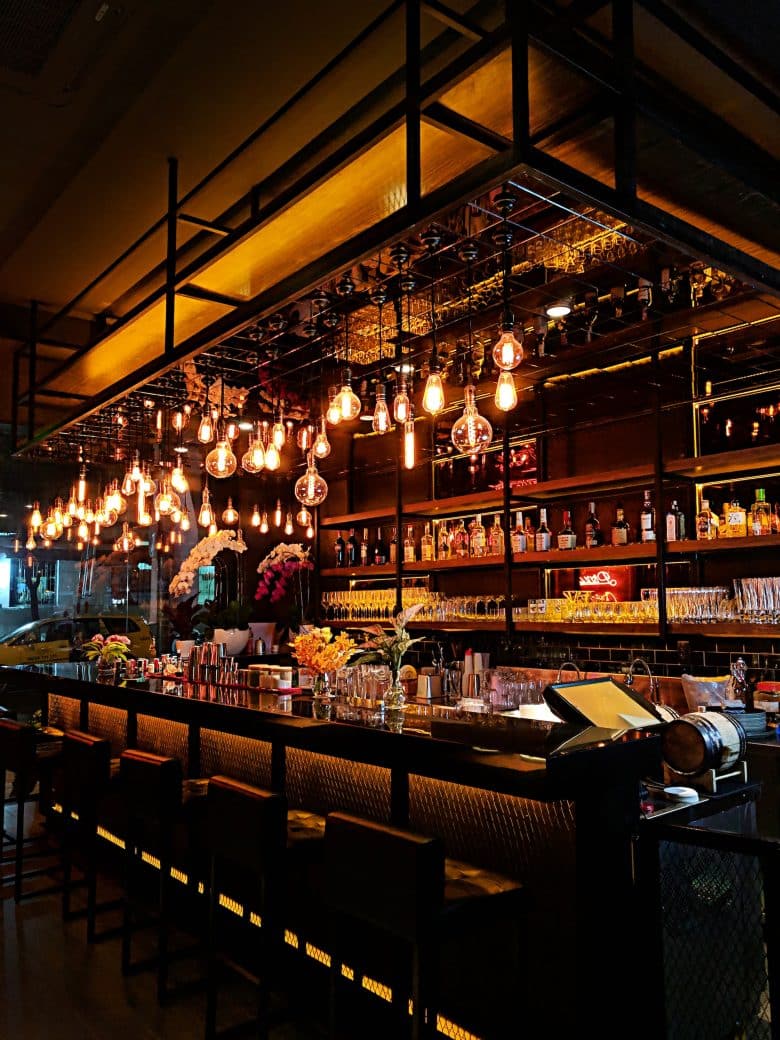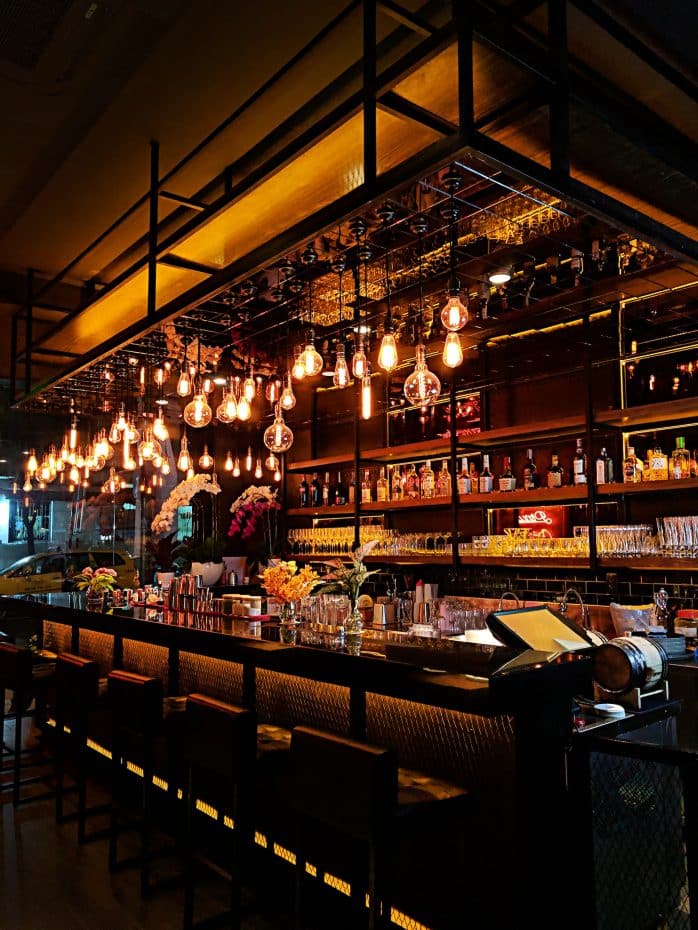 ---