Where to Stay in Singapore – What You Need to Know
Singapore, although tiny, is one of the richest nations in Asia and the world. In the past, it was no more than a travel stopover, but it has grown to become an incredible island complex loaded with modernity. In this post, we bring to you the best areas to stay in Singapore.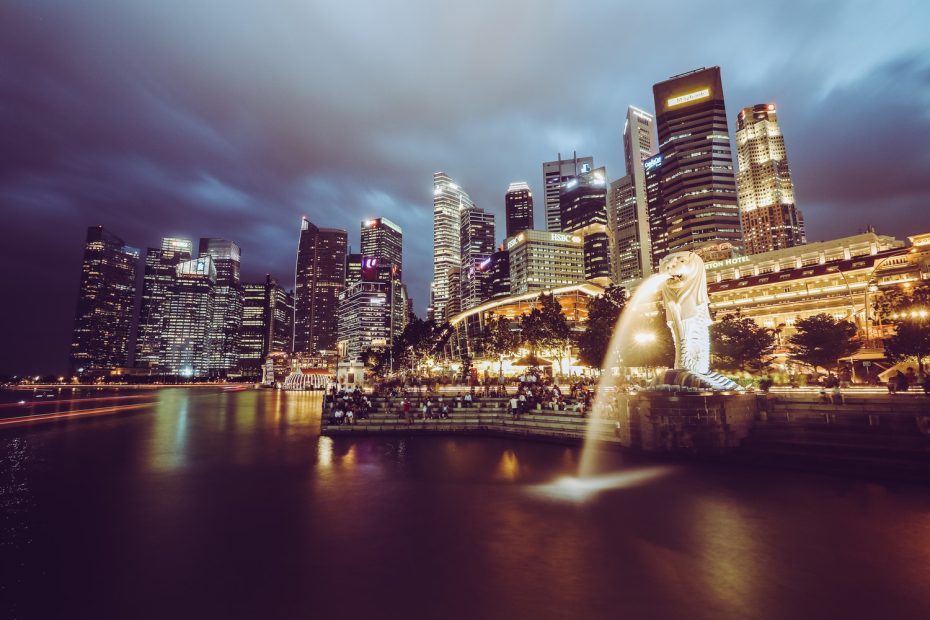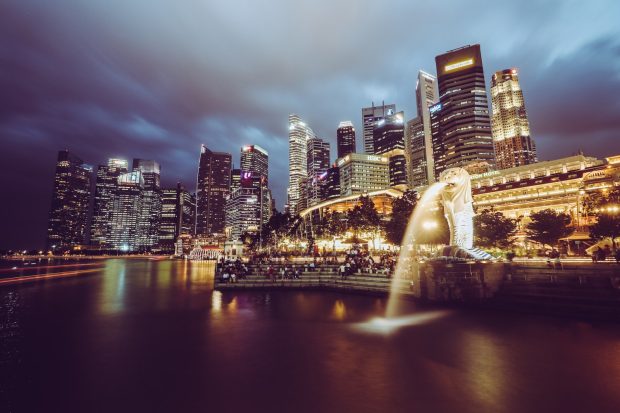 Singapore is the smallest country in Southeast Asia, located between Malaysia and Indonesia.
Singapore is a versatile destination, thanks to its mixture of ancient temples, casinos, markets, multicultural neighborhoods (such as Chinatown or Little India) and the warm beaches of Sentosa Island.
The city has a tropical environment similar to that of the Caribbean. Heatwaves are common almost all year round, the temperature increases in April and May, until the arrival of November when the wet days begin in Singapore.
The "hub of Asia", as Singapore is known thanks to its excellent air connectivity, also has an efficient urban transport system, the light rail system (MRT) is a great option to get around the city. Bus lines connect the areas that the MRT does not reach. Taxis are also a good, albeit expensive, option to get around this island-city.
Singapore is an expensive country and this is also reflected in its accommodation. Marine Bay (See hotels in Marine Bay) and Orchard Road (See hotels in central Singapore) are high on the ranking of the best and most expensive areas to stay in town.
Cheap hostels, apartments, and budget hotels are usually located in areas far from the city center.
Below are the best neighborhoods to stay in Singapore.
Accommodation Options in Singapore
Hotels in Singapore
The best hotels to stay in Singapore
Hostels in Singapore
Hostels and cheap stays in Singapore
Apartments in Singapore
Would you like independence? Book an apartment in Singapore
Bed & Breakfast in Singapore
Inns, B&Bs and guest houses in several areas around Singapore
The Best Areas to Stay in Singapore
1. Recommended Area: Around Orchard Road
Orchard is the most vibrant avenue in all Singapore, starting at the junction of Tanglin Road and Orange Grove Road.
This area offers various shopping centers, the most exclusive hotels and some of the best shops in the city.
At the end of this commercial thoroughfare, is the Istana Presidential Palace, home of the president of Singapore and in front of it, a recreational and shopping center known as Istana Park.
Orchard road is the best-connected area of Singapore, thanks to its efficient public transport, it is also close to the city's main attractions.
Although hotels abound on Orchard Road, it is still the most exclusive area to stay in Singapore. So it is advisable, if budget is your priority, to opt for a budget hotel, or choose to visit Singapore during the low season.
Orchard Street is definitely the best area to stay in Singapore.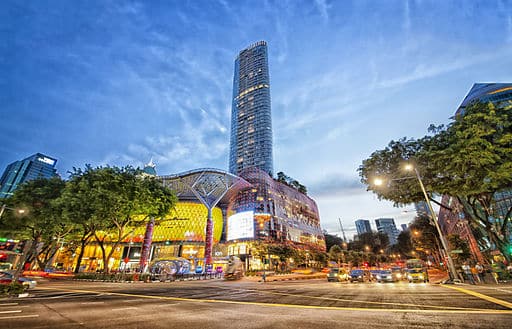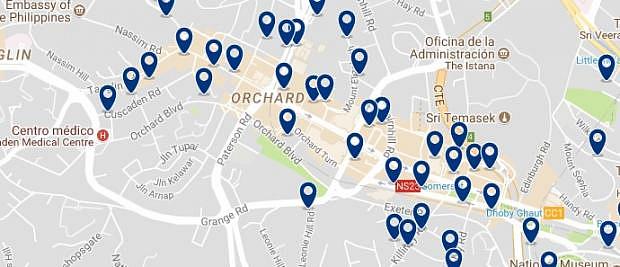 What makes this the best area to stay in Singapore
Singapore city center
Best area for sightseeing
Great area for business travelers
Well-connected
Tourist attractions
Best area for shopping
Nightlife
Hand-picked hotels in this area
---
2. Marina Bay
Marina Bay is located south of the city center.
It is famous for being the most luxurious and extravagant district in Singapore.
Marina Bay is the main tourist complex in Singapore It has a shopping center, a Museum of Art and Science, luxurious restaurants, a popular casino with 500 tables and a variety of slot machines.
This area also has prestigious hotel chains, which make Marina Bay a destination on its own right.
Marina Bay Sands, for example, is the most expensive and luxurious hotel in Singapore. Its pool and spa are world-renowned. A standard room can be around US$330 per night, although its status justifies its cost.
Marina Bay is linked directly to CE1/DT16 Bayfront Station on the Circle Line and Downtown Line of Singapore's Mass Rapid Transit (MRT) train system. 
Hand-picked hotels in this area
---
3. Outram & Chinatown
Outram is a district bordered by the Singapore River.
This district is also home to Singapore's famous Chinatown.
Outram has many things to see and do: The Chinatown Heritage Center is a museum about Chinese culture in Singapore.
In this neighborhood, you can also find the Al Abrar and Jamae Mosques and the Sri Mariamman Temple.
Chinatown's food scene attracts a considerable amount of visitors per year, due to the variety of Chinese food restaurants located nearby.
From the Outram Park station and the Chinatown station, you can take the light rail without to other areas of the city.
When it comes to accommodation, it is one of the cheapest central areas, especially if you are looking for a hotel in Chinatown or close to it.
---
4. Lavender
Lavender is a good area to stay in Singapore.
It is one of the busiest central districts of the city, consisting of streets such as Tessensohn Road, Balestier Road, Lavender Street and part of the Rocho River.
Like most central areas, it enjoys a lively commercial environment.
Some of its tourist highlights are the Sri Srinivasa Perumal Temple, Mustafa Center and the New World Amusement Park.
Among the alternatives to move around, there are multiple bus stops and two metro stations, the Lavender Station and Farrer Park Station.
As is usual in central Singapore, accommodation in this area is usually luxurious, although you can also find deals in cheap and cheerful 3-star hotels.
Hand-picked hotels in this area
---
5. Bugis Street
Bugis Street is just a half-hour walk from Orchard Rd, in the eastern part of Downtown Singapore.
It hosts the most vibrant street market in the city, where you can find lots of clothes, shoes, souvenirs and psychedelic accessories.
Formerly, Bugis was known as the red light district of the city, today it is one of the busiest shopping streets.
The area around Bugis is relatively central, just a few meters away from the public transport stops.
Accommodation options are much more varied and budget-friendly than those of Orchard Road.
In this area you can find from 4 star hotels to budget hostels.
Hand-picked hotels in this area
---
6. Jalan Besar
Jalan Besar is the main road in Singapore. It connects the areas of Kallang and Rochor.
One of its biggest attractions here is Jalan Besar Stadium, home of the Singapore national team and the local soccer club, the Singapore Lions.
Jalan Besar is only 20 minutes by MRT from Orchard Road.
From the area, it is possible to reach any corner of Singapore, even more so if you use the Jalan Besar MTR station.
Nearby, you can find cheap accommodation and special offers, which make it the best place to stay in Singapore for backpackers.
Hand-picked hotels in this area
---
7. Sentosa Island
Sentosa is another of the islands, an even tinier one, making up the Singapore archipelago. It is located at the southern end of the country.
Sentosa offers leisure and entertainment options such as the Fort Siloso, World Sentosa Center and the Universal Studios Singapore theme park, as well as the exotic and extraordinary beach of the island.
Entering Sentosa requires the payment of a toll or special permit, either by train, bus, cable car, taxi or rental car.
The hotels on Sentosa Island guarantee a good stay in Singapore, most of them are resort-style and offer deals or packages during the high and low season.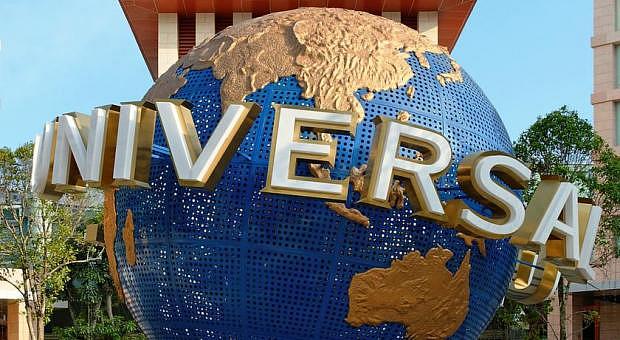 Hand-picked hotels in this area
---
Read this post in other languages: