Nicknamed "The Windy City," Chicago is a vibrant urban metropolis situated on the shores of Lake Michigan in the heart of the Midwest. Famed for its stunning skyline, iconic landmarks, and thriving cultural scene, Chicago offers a unique blend of big-city excitement and Midwestern charm that attracts millions of visitors each year. If you're looking for the best areas to stay in Chicago, you've come to the right place!
---
In Chicago, visitors can explore world-class attractions such as the Willis Tower, Millennium Park, Navy Pier, and the world-renowned Art Institute of Chicago. As one of America's most popular tourist destinations, Chicago boasts diverse accommodation options for every taste and budget, from luxury hotels to budget properties.
The city's atmosphere is just as diverse as its array of accommodations. Chicago is a hub for commerce and industry and a flourishing cultural hotspot, known for its food scene –from deep-dish pizza to Chicago-style hotdogs– and legendary jazz and blues clubs. Historic neighborhoods offer stunning architectural gems, while the bustling downtown core beckons with impressive shopping districts and trendy nightlife spots.
So, if you're ready to discover what makes Chicago one of America's most beloved cities, keep reading this article to learn more about the best areas to stay in Chicago, Illinois.
---
Accommodation Options in Chicago
---
The Best Areas to Stay in Chicago : A Summary
If you don't have the time to read the full article, here's a summary of our best areas to stay in Chicago. Keep on reading to find out more information about each of these areas.
---
What's the Best Area to Stay in Chicago?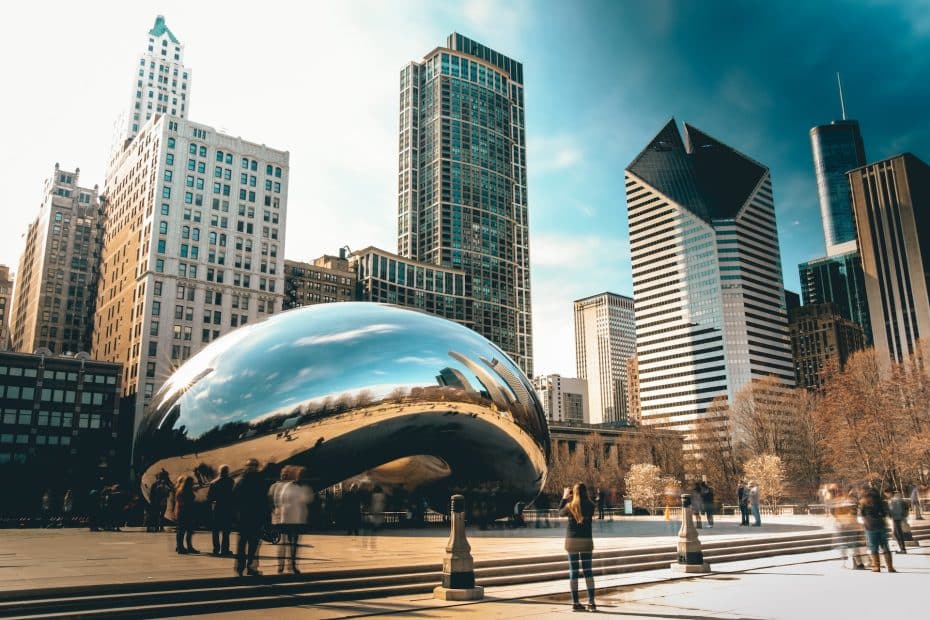 The best area to stay in Chicago is The Loop. Its central location offers easy access to many attractions and amenities. The Loop is known for its vibrant atmosphere, bustling streets, numerous offices, and cultural institutions. The architecture in the area is impressive, with many iconic skyscrapers lining the streets. This area is also well-connected with public transportation. Furthermore, The Loop is home to some of the best-rated hotels in the Windy City.
Find available accommodation in The Loop.
Best Hotels in The Loop
---
Best Areas to Stay in Chicago for Sightseeing, Nightlife & Business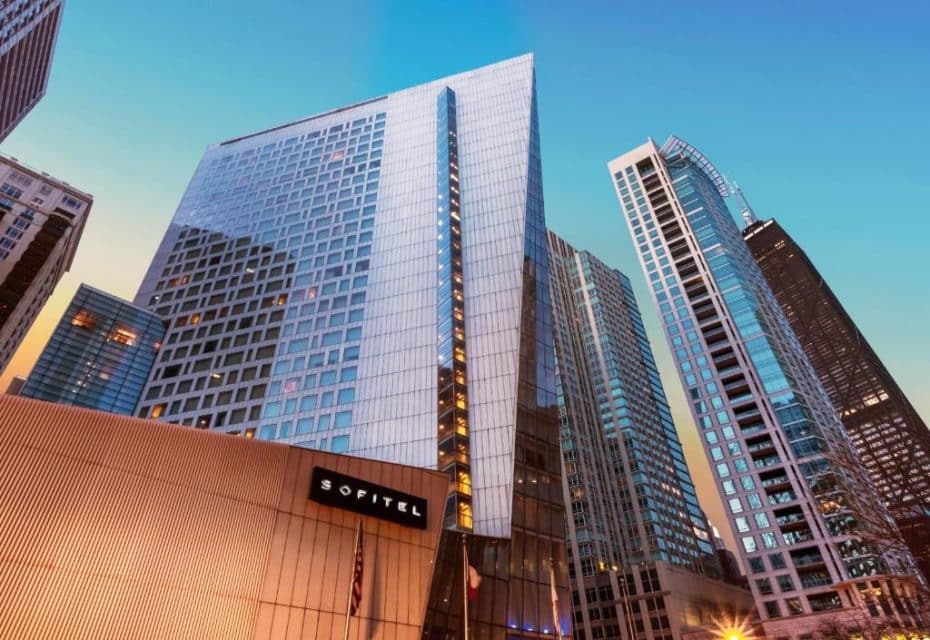 While The Loop is the best location for tourists in Chicago, this attraction-packed area is not the only option around. Other areas can be just as fun and convenient, depending on your interests. These are some recommended areas to stay in Chicago:
---
The Best Areas for Tourists in Chicago: District by District
1. Magnificent Mile
Best Location in Chicago for shopping and luxury hotels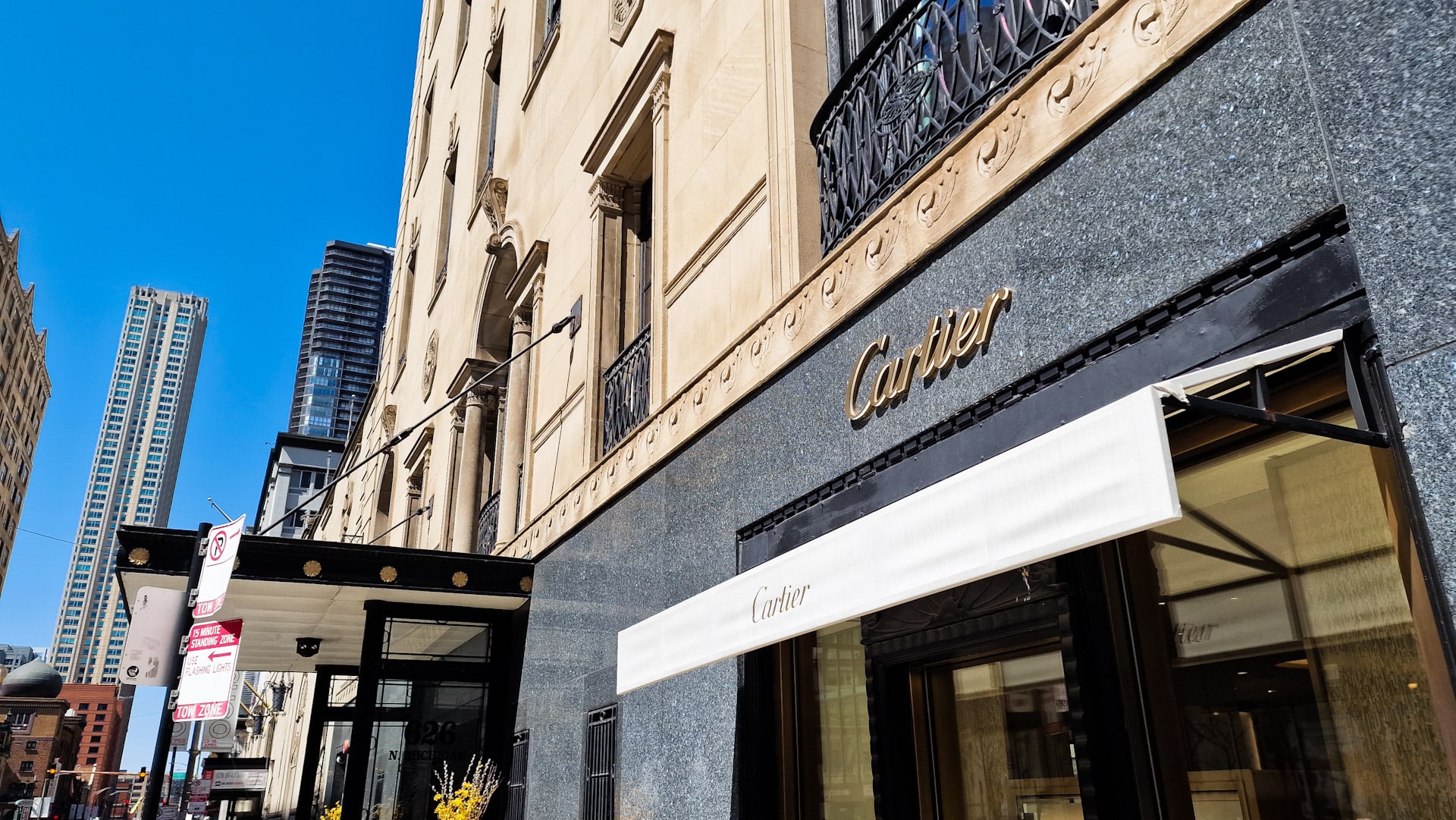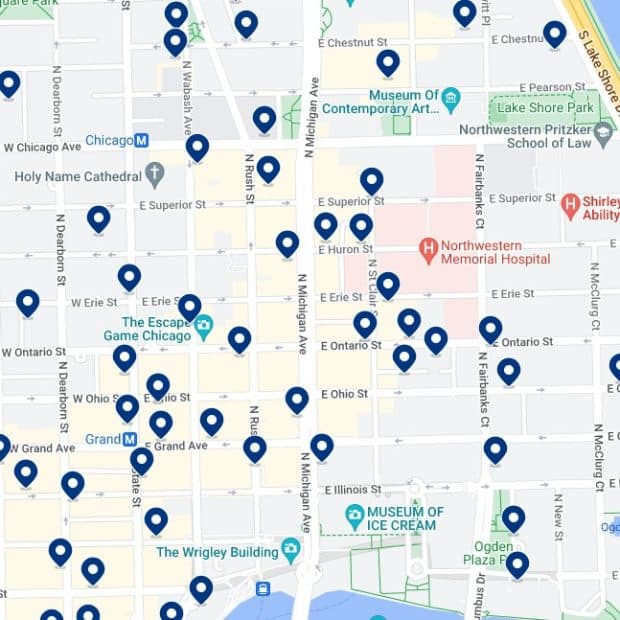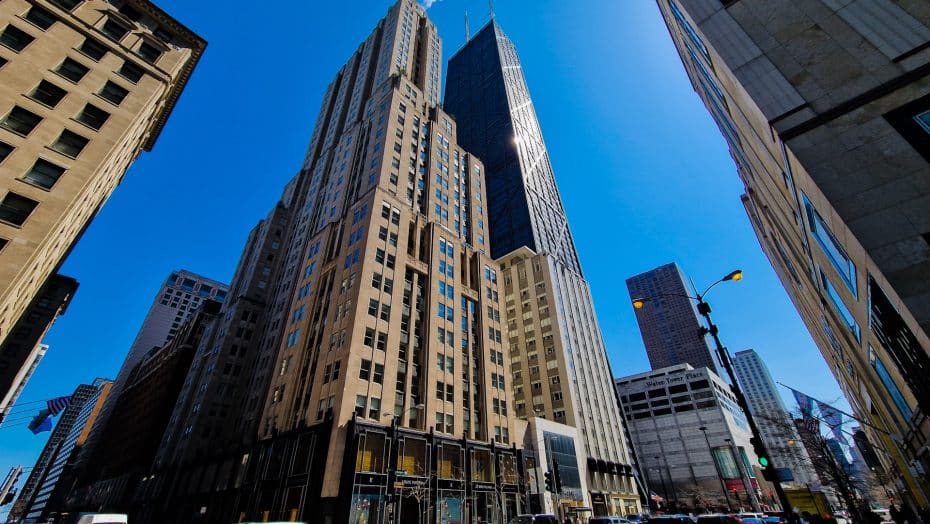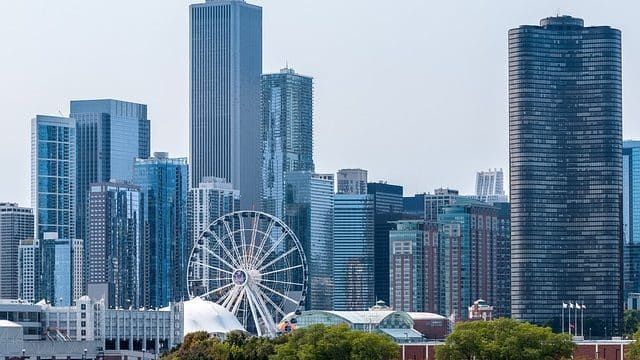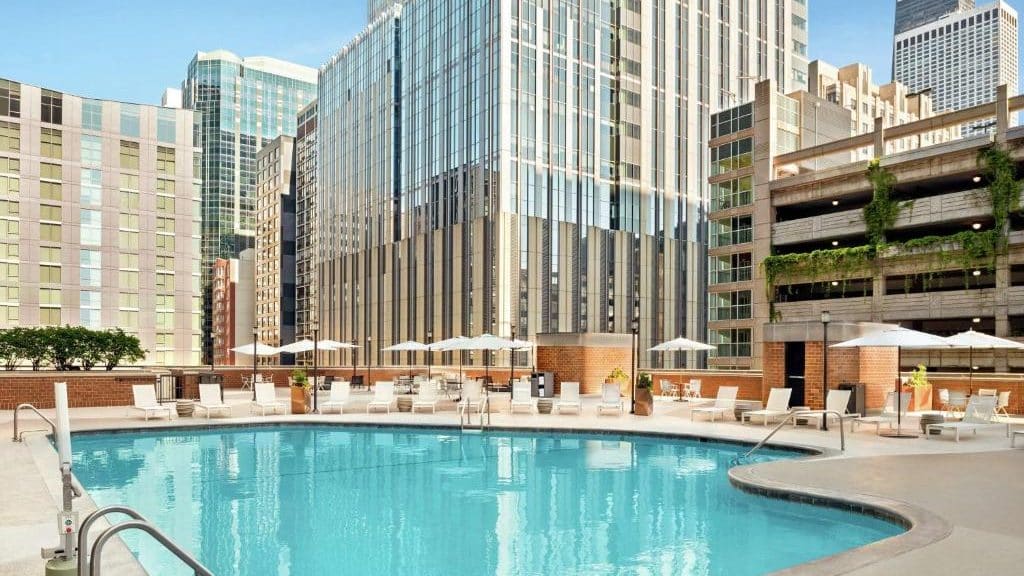 Why is this the best area to stay in Chicago, Illinois:

World-Class shopping experience
Iconic landmarks and attractions
Upscale nightlife and entertainment
Luxury accommodation options
Variety of dining choices
Convenient transportation
Festivals and events
Historic and architectural charm
Historic Water Tower and Chicago Avenue Pumping Station
Museum of Contemporary Art Chicago
The Magnificent Mile in Chicago is a bustling and vibrant area known for its upscale shopping and dining experiences. This district, located along North Michigan Avenue, stretches from the Chicago River to Oak Street. Its origins date back to 1947 when real estate developer Arthur Rubloff coined the term "Magnificent Mile." Today, it is recognized as one of the city's most famous commercial and cultural hubs.
Visitors to the Magnificent Mile can explore several historic landmarks, such as the iconic Tribune Tower, the Wrigley Building, and the Old Chicago Water Tower. In addition to architecture and history, the area boasts numerous attractions like the Museum of Contemporary Art, the John Hancock Center and 360 Chicago observation deck, offering panoramic views of the city skyline.
The atmosphere in this district is always lively, with countless luxury shops, top-rated restaurants, museums, and galleries, as well as theater shows and a thriving nightlife scene when the night falls.
This area is very well connected. Travelers have easy access to public transit via the Red Line at Grand Avenue and State Street or numerous CTA bus routes that run through the area. Taxis and rideshares are also widely available.
As expected, accommodation options within the Magnificent Mile cater to a somewhat upscale clientele. Here, you can find upmarket hotels that feature contemporary amenities or boutique establishments with quaint charm.
Best Hotels on the Magnificent Mile, Chicago
---
2. The Loop (Downtown Chicago)
A central location for tourists & business travelers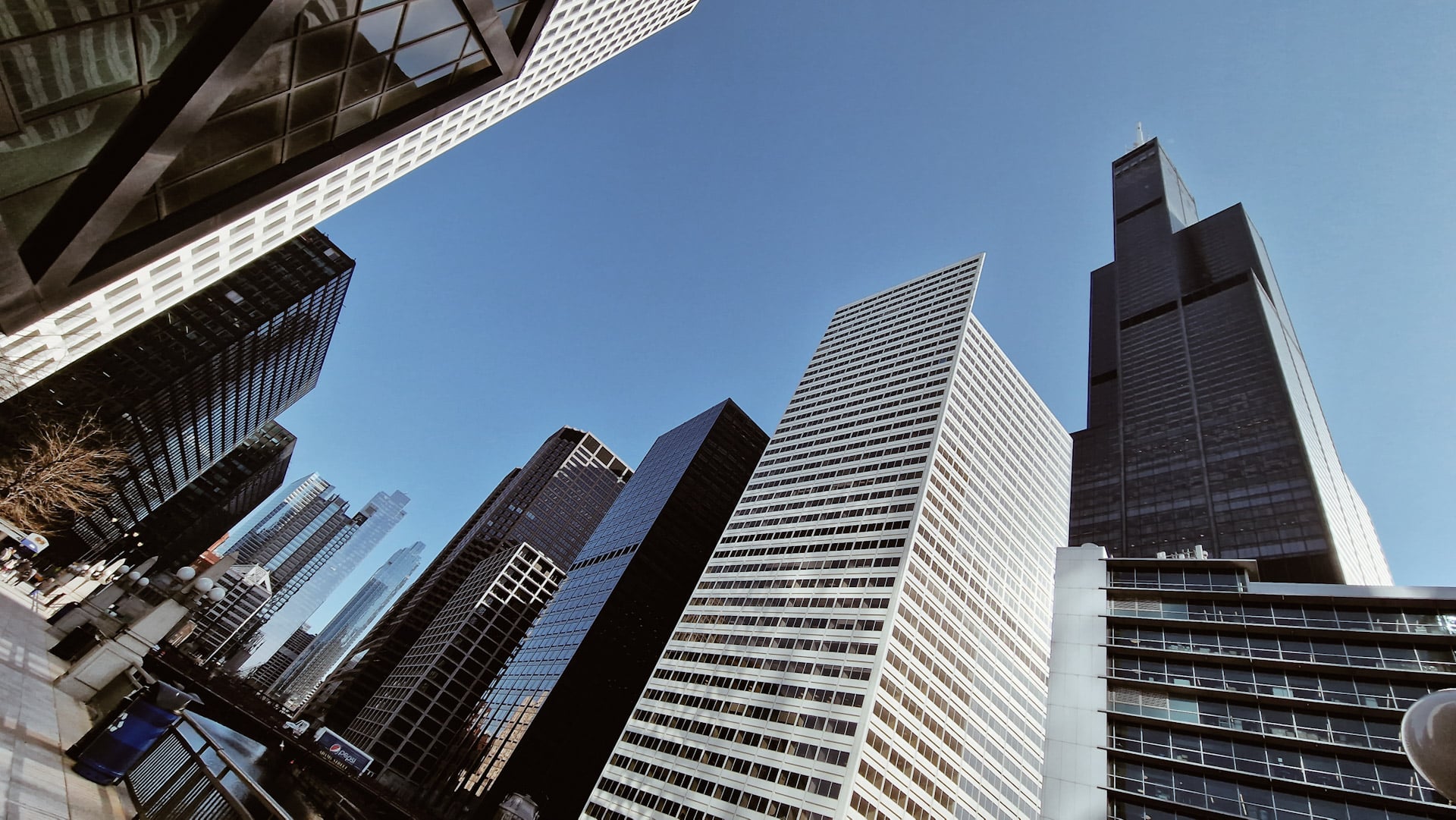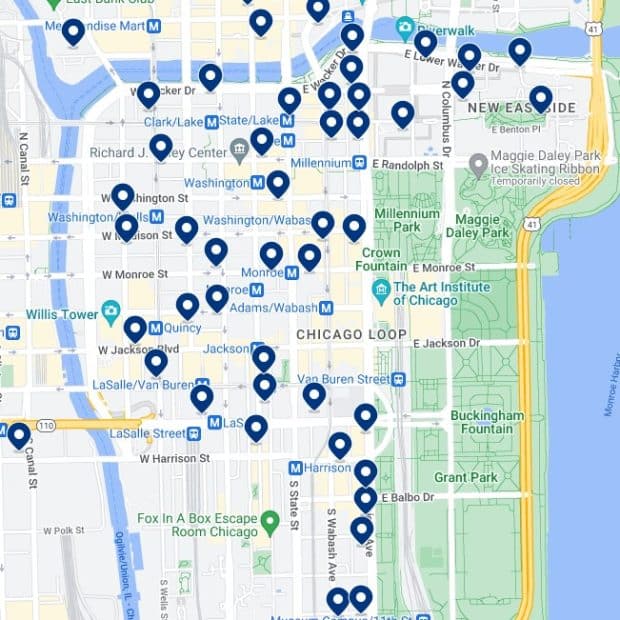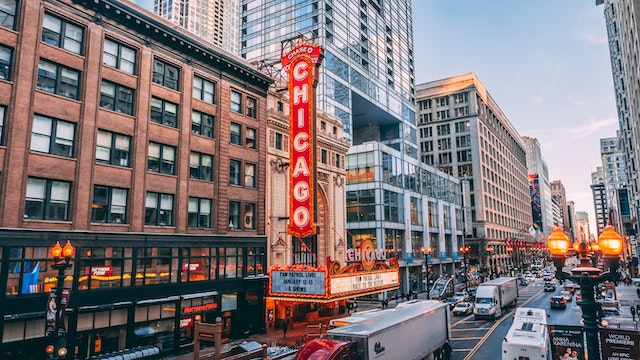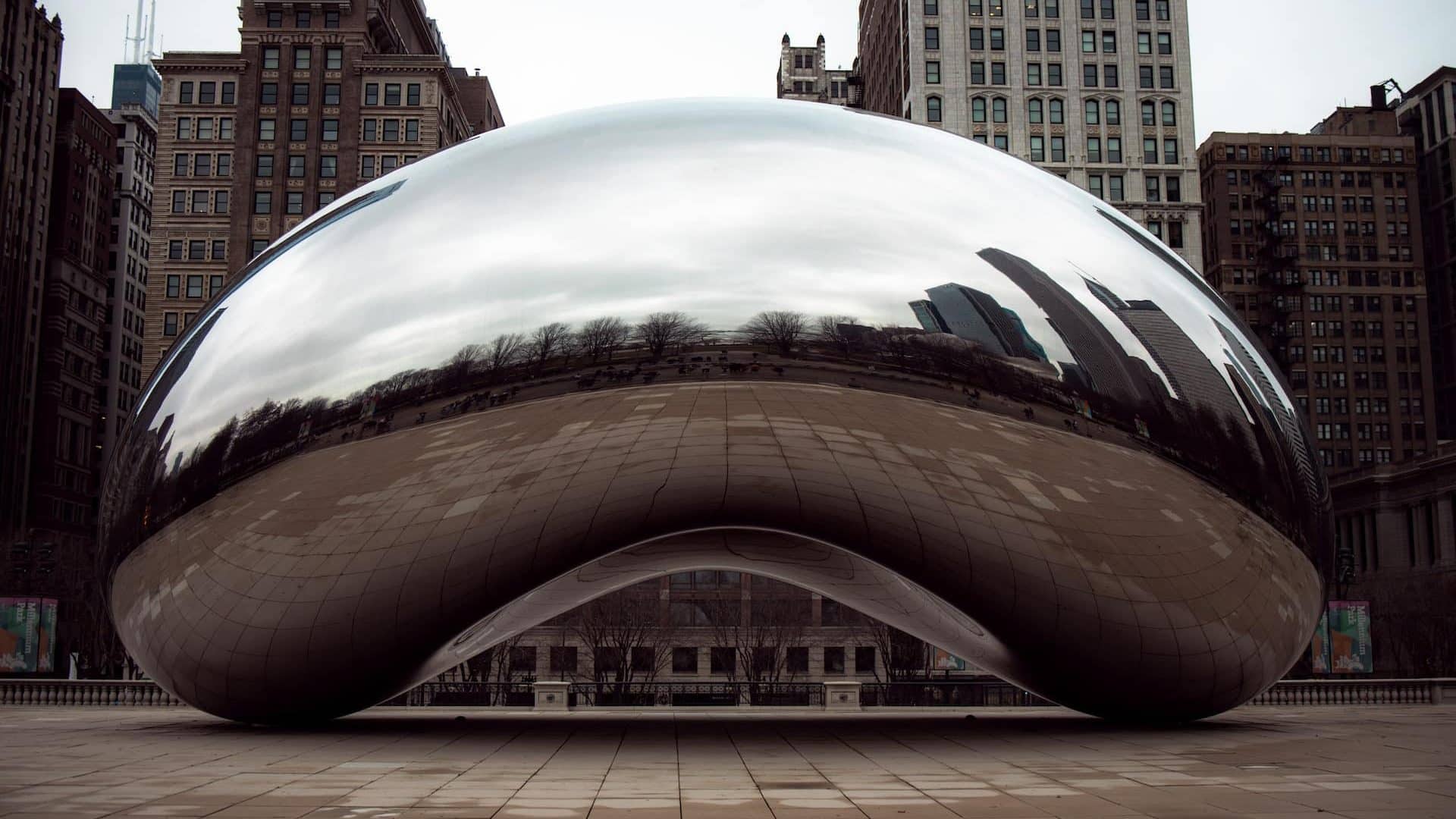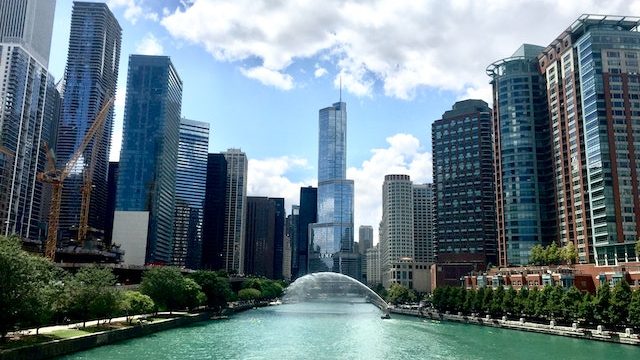 Why is this the best area to stay in Chicago, Illinois:

Very central location
Architectural landmarks
Millennium Park and "The Bean"
Art Institute of Chicago
Willis Tower Skydeck Experience
Easy public transportation access
Chicago Riverwalk and water taxis
World-class Theatre District
The Loop, part of Downtown Chicago, is a vibrant area with a rich history and many tourist attractions. As one of the city's main business districts, it is home to several iconic sights, including the Chicago Riverwalk. This 1.25-mile-long recreational path located along the banks of the Chicago River provides stunning views of the cityscape and offers an opportunity for walking or jogging.
The origin of The Loop's name can be traced back to 1882 when Charles Yerkes introduced the elevated train system that encircled the area with its tracks. Today, several "L" train lines converge within The Loop, making public transportation easy and accessible. Noteworthy nearby stops include Washington/Wabash, Clark/Lake, and Adams/Wabash stations.
Must-see attractions in The Loop include the historic Chicago Theatre, which originally opened in 1921 as a grand movie palace, and Millennium Park – home to Cloud Gate (often referred to as "The Bean"). This stainless steel sculpture reflects the surrounding skyline, creating a mesmerizing visual experience. Additionally, the Art Institute of Chicago is recognized as one of the finest art museums in the United States, housing an extensive collection that spans centuries and features work by renowned artists like Van Gogh and Grant Wood.
With its central location and plentiful offerings, The Loop boasts a lively nightlife scene characterized by fine dining establishments and renowned bars such as The Berghoff – an institution with over 120 years of history. Visitors will also find cultural venues like the Goodman Theatre and Cadillac Palace Theatre offering live Broadway performances throughout the year.
Accommodations in The Loop predominantly cater to business travelers, but some budget-friendly alternatives can also be found. However, visitors should expect relatively higher rates than other parts of Chicago due to its central location.
Best Hotels in The Loop
---
3. Lakeview
upscale district & best area to stay in Chicago for LGBTQ+ travelers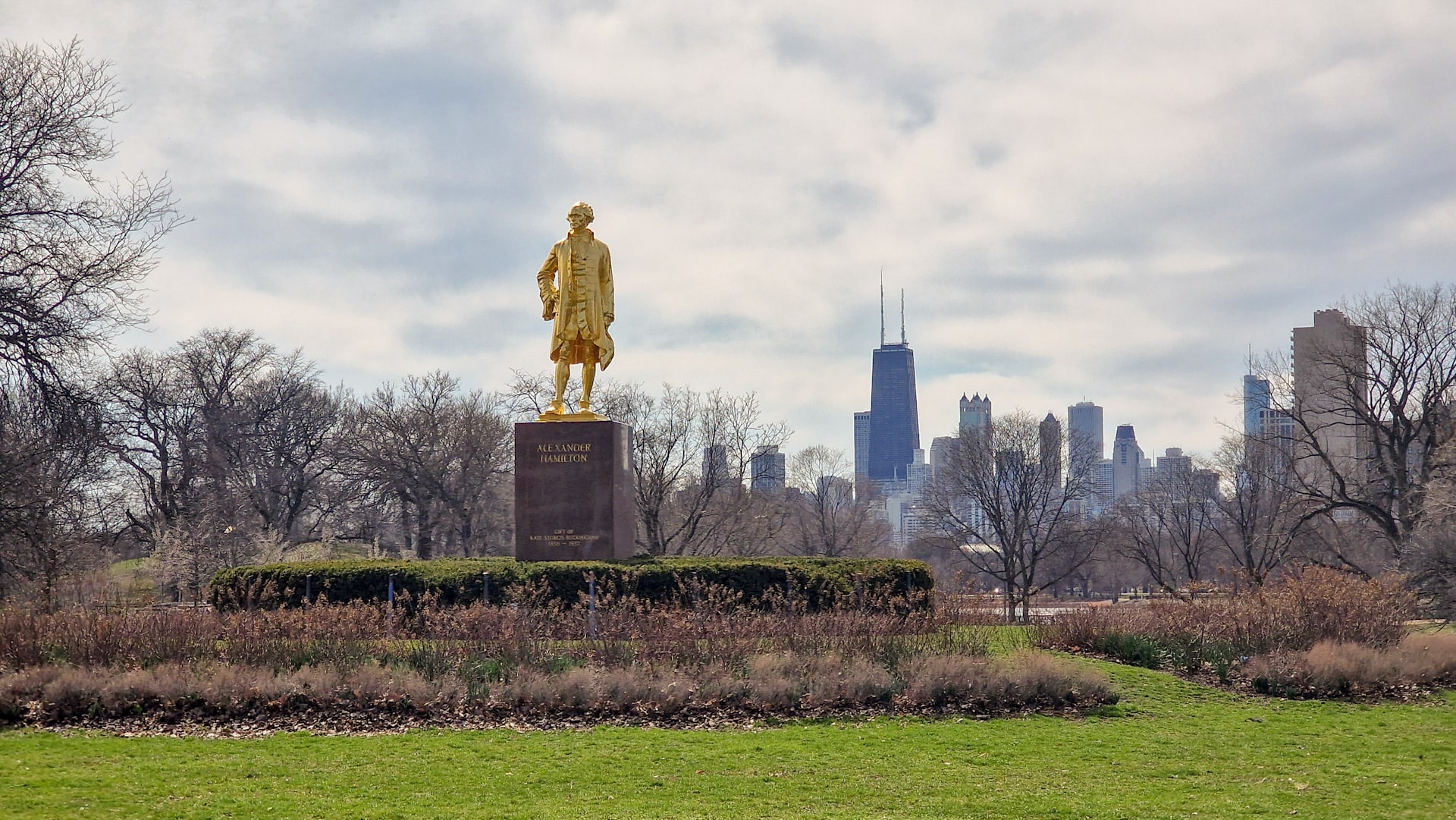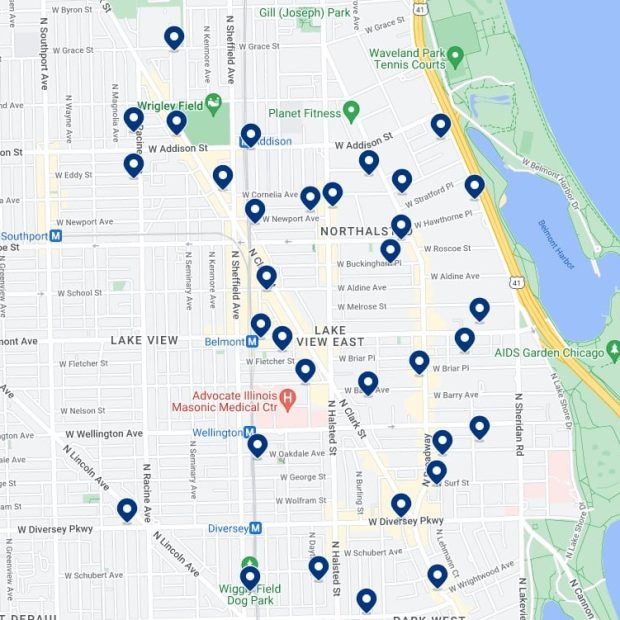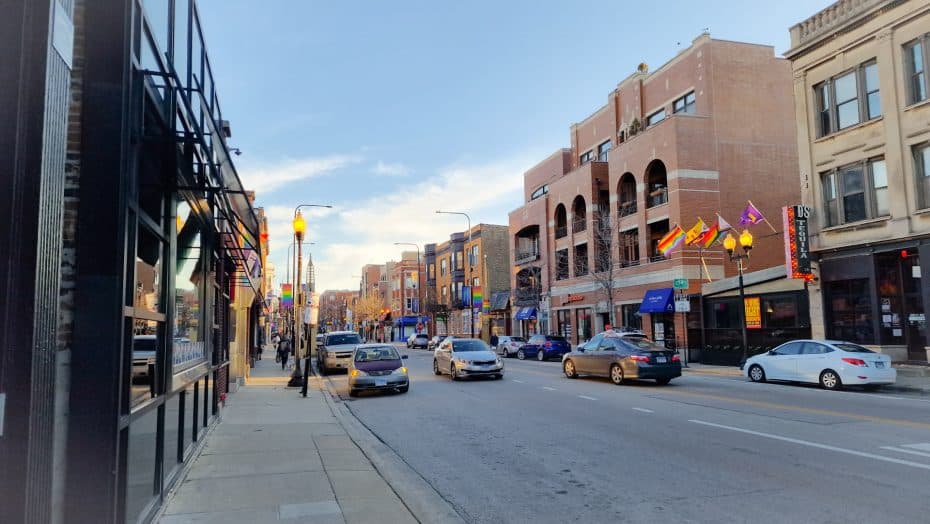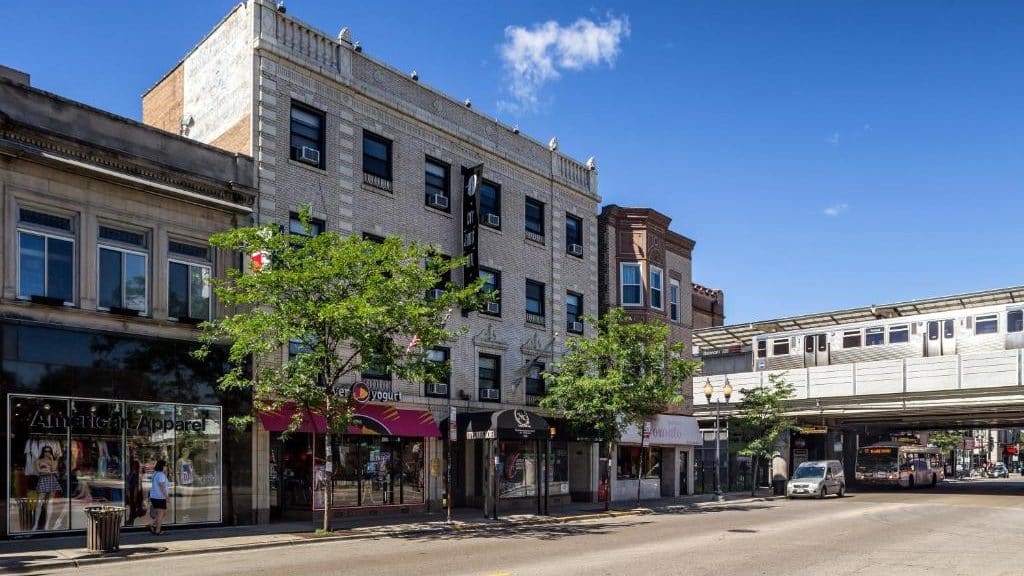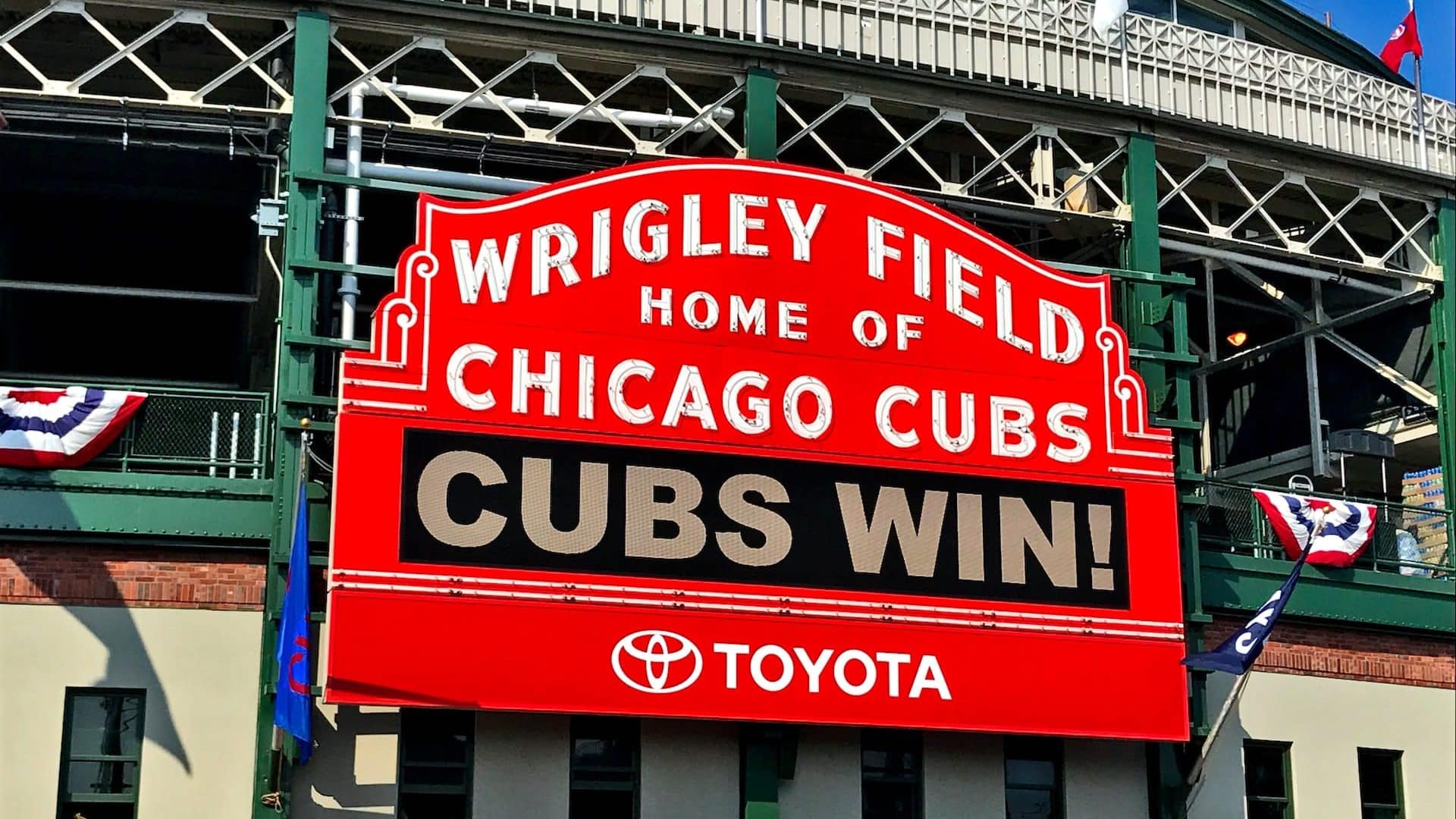 Why is this the best area to stay in Chicago, Illinois:

Realtively central location
LGBTQ-friendly neighborhood
Wrigley Field
Lakefront Trail and beaches
Belmont Harbor
Vibrant nightlife scene
Eclectic dining options
Theaters and comedy clubs
Victorian architecture
Lakeview is located on the north side of Chicago. It was incorporated into the city in 1889. The Victorian-era architecture defines its distinct character and still adorns many of its streets today.
One of Lakeview's key attractions is Wrigley Field, the iconic baseball stadium that has been home to the Chicago Cubs since 1916. In addition to serving as a historic landmark, Wrigley Field is surrounded by a bustling area known as Wrigleyville, which offers numerous bars, restaurants, and shops.
Faithful to its name, another Lakeview highlight is its picturesque lakefront. The neighborhood offers access to Chicago's magnificent Lake Michigan shoreline with several parks, including the popular Belmont Harbor and Lincoln Park. Here, you can picnic, walk or bike along scenic trails, relax at the beach, or even sail from one of the harbors.
At its heart lies Boystown, a lively neighborhood renowned for its vibrant LGBTQ+ community and significant role in the city's history. Established in the early 20th century, Boystown stands strong as one of the first recognized gay neighborhoods in the United States. Officially known as North Halsted, one of Boystown's major draws is its energetic nightlife scene, featuring numerous bars, clubs, and live music venues. Some of the most famous include Sidetrack – known for its show tunes singalongs – and Roscoe's Tavern – a classic spot for dance enthusiasts. The area comes alive during its many annual events, such as Pride Fest and Northalsted Market Days.
Several bus lines crisscross Lakeview. The CTA Red Line has stops near Wrigley Field at Addison Station and further east at Belmont Station, providing easy connections to downtown Chicago and other parts of the city.
As for accommodation options in Lakeview, travelers may find boutique hotels, bed and breakfasts, and many vacation rentals.
Best Hotels in Lakeview
---
4. South Loop
Central location near Museum Campus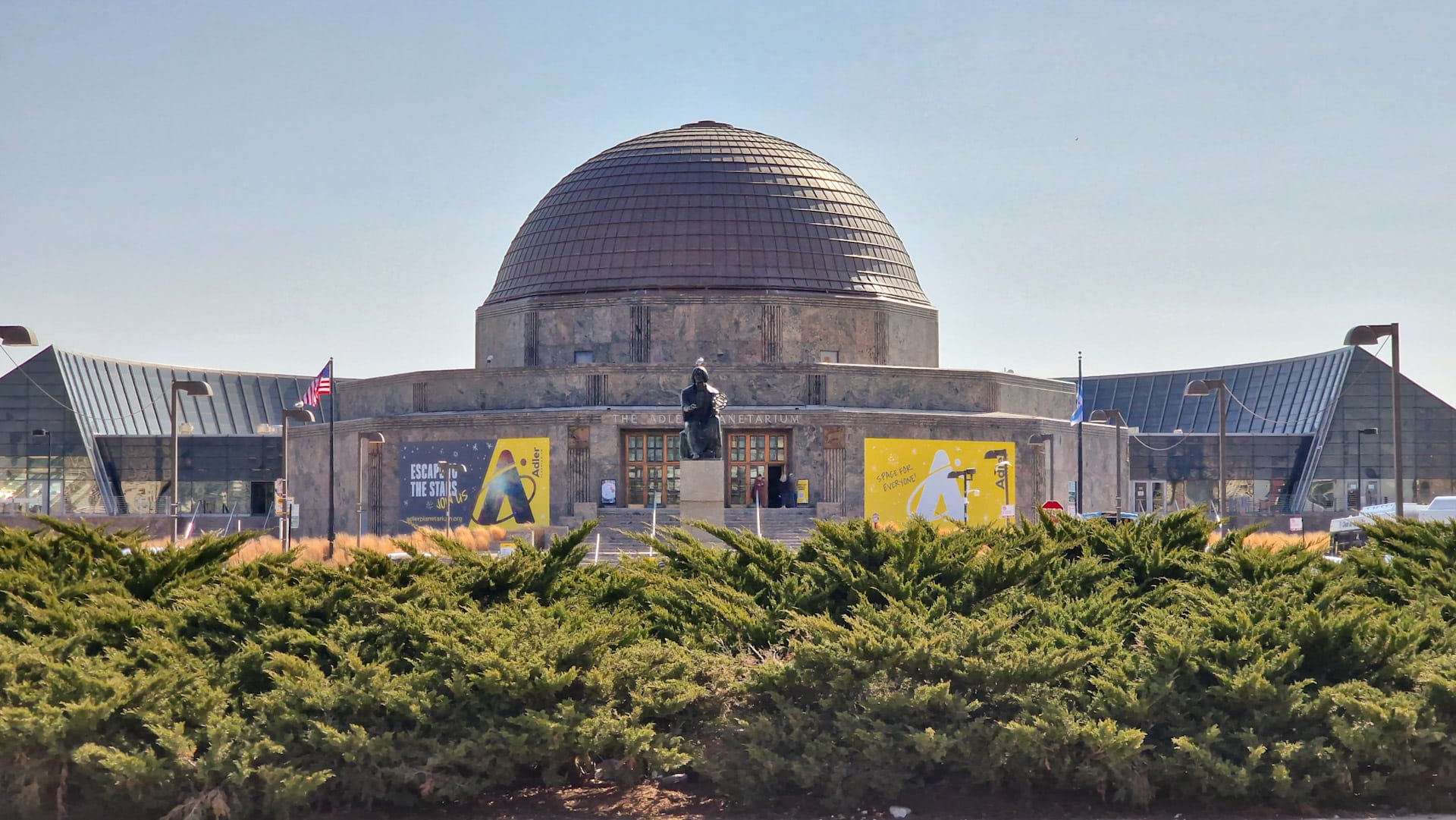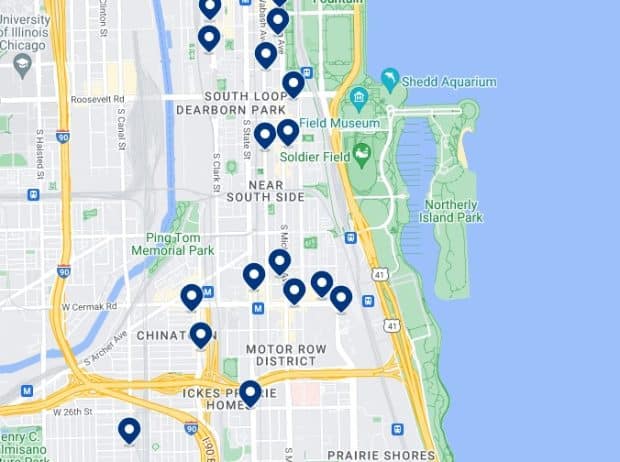 Why is this the best area to stay in Chicago, Illinois:

Proximity to major attractions
Grant Park
Museum Campus: Field Museum, Shedd Aquarium, and Adler Planetarium
Convenient public transportation
Diverse Dining Options
Chicago Lakefront Trail
Soldier Field
Arts and culture scene
South Loop, situated just south of downtown Chicago, is a great location for anyone seeking a place to stay in the city. This bustling area is bordered by the Chicago River and Lake Michigan, offering stunning waterfront views and access to several outdoor spaces. Rich in industrial history, South Loop underwent significant redevelopment towards the end of the 20th century and has since transformed into a vibrant, modern neighborhood.
One of the best features that make South Loop one of the best areas for tourists in Chicago is its proximity to some of its most iconic attractions, such as Grant Park and the Museum Campus. Grant Park hosts various events throughout the year, like the annual Taste of Chicago and Lollapalooza music festival.
As its name suggests, the Museum Campus is notable for its cultural and scientific institutions. The Field Museum, which opened in 1894, houses extensive natural history exhibits, from ancient artifacts to dinosaur skeletons. The Adler Planetarium, founded in 1930 by Max Adler, was the first planetarium in America. Lastly, opened in 1930 by philanthropist John G. Shedd, the Shedd Aquarium features around 32,000 aquatic animals spanning various marine habitats.
The South Loop neighborhood also has a lively atmosphere with dozens of restaurants offering cuisines from different cultures.
Additionally, the area offers excellent public transportation options. Visitors will find access to many CTA or "L" stations (like Roosevelt or Cermak–McCormick Place) that connect to the Red Line, Green Line, and Orange Line. Regarding hotels, South Loop balances luxury hotels with high-end amenities and more affordable options for budget-conscious travelers.
Best Hotels in the South Loop
---
5. Lincoln Park
Best area for families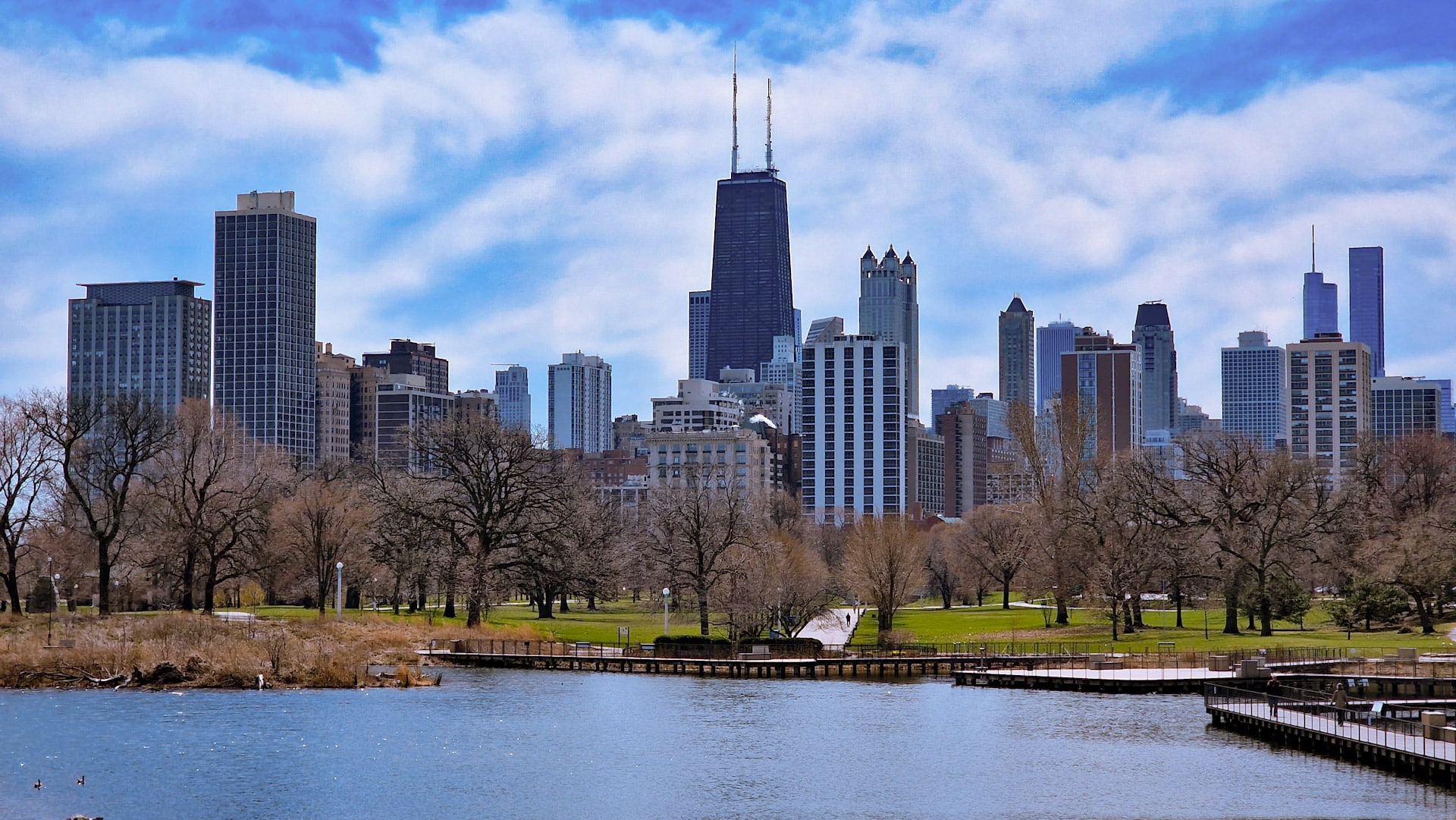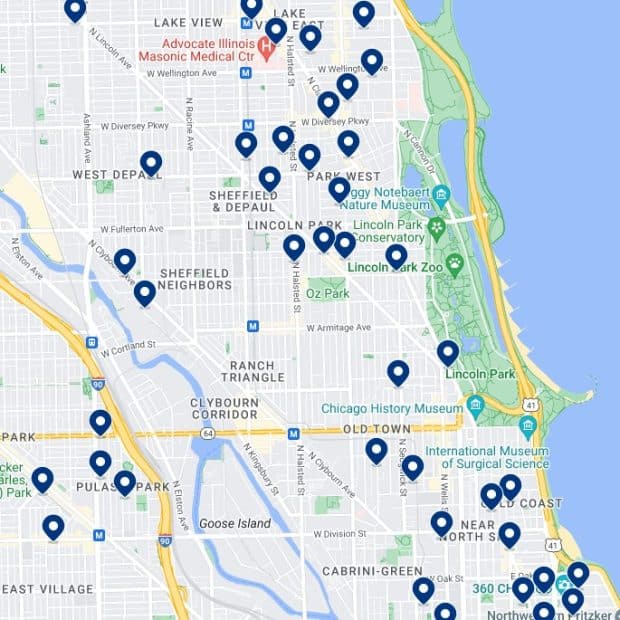 Why is this the best area to stay in Chicago, Illinois:

Realatively central location
Family-friendly entertainment
Lincoln Park Conservatory and Gardens
Shopping & boutiques
DePaul University Campus
Great nightlife
Lincoln Park Zoo
Public transportation options
Bordered by Lake Michigan to the east and the North Branch of the Chicago River to the west, Lincoln Park has become one of the city's most desirable locations. The area's charm lies in its authentic blend of natural beauty, entertainment options, eclectic dining choices, and splendid architecture.
Lincoln Park was devastated by the Great Chicago Fire of 1871. After the disaster, large-scale efforts were undertaken to replant its lush landscapes and rebuild it. The neighborhood is named after its eponymous park, established in the mid-1860s as a cemetery and later transformed into City Park before adopting its current name in honor of President Abraham Lincoln.
The massive park is home to the Lincoln Park Zoo, Chicago History Museum, Peggy Notebaert Nature Museum, and North Pond Nature Sanctuary. Additionally, nature enthusiasts can enjoy the walking paths along Lake Michigan and several popular beaches like North Avenue Beach.
Lincoln Park boasts a lively nightlife scene with many bars and live music venues. Access to public transportation is great in this neighborhood, with multiple options for commuters. CTA bus routes traverse Lincoln Park extensively, while CTA Brown Line, Red Line, and Purple Line trains serve stations such as Fullerton and Armitage.
Best Hotels in Lincoln Park
---
6. Old Town
A great district for a boutique experience in Chicago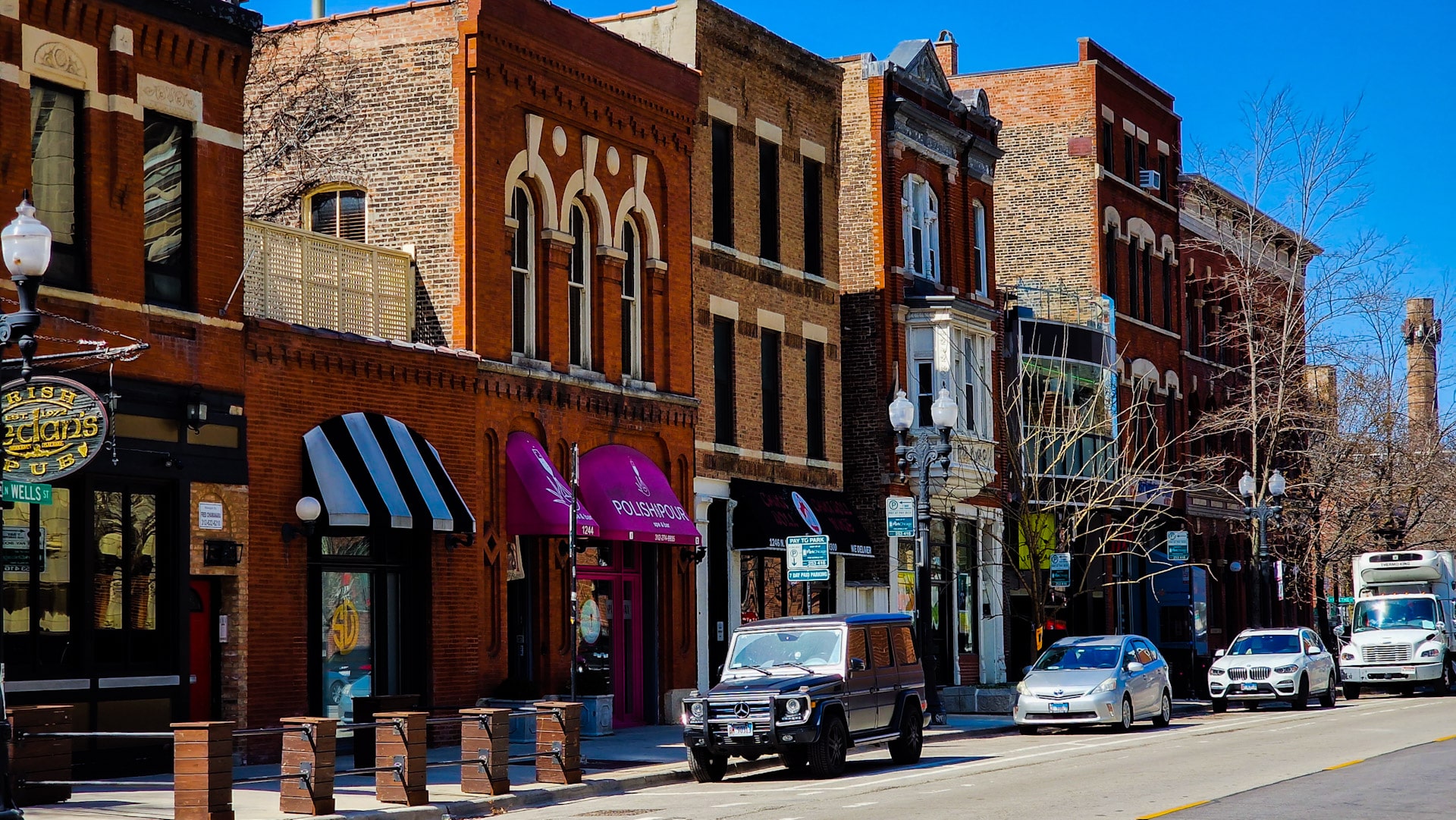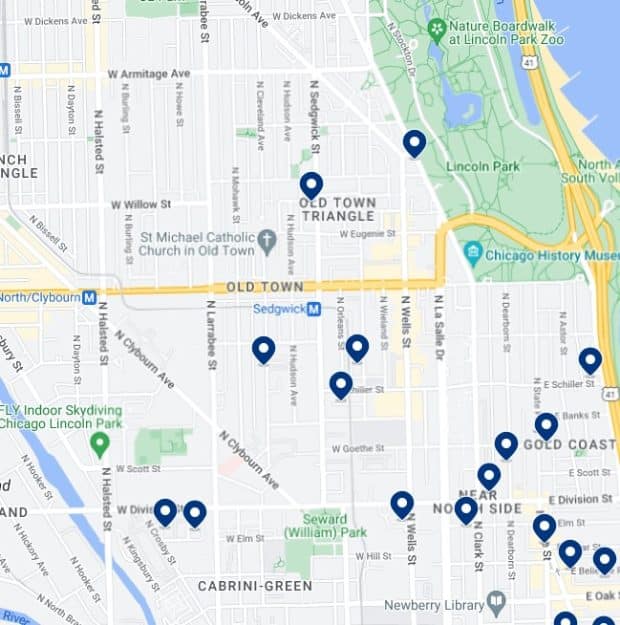 Why is this the best area to stay in Chicago, Illinois:

Historical charm and architecture
Proximity to the Magnificent Mile
Vibrant nightlife
History Museum
Beautiful parks
Convenient public transportation
Walking distance to the Chicago Riverwalk
Boutique accommodations
Old Town, located on the North Side of Chicago, is a richly historical neighborhood near other notable areas such as Lincoln Park, River North, and the Gold Coast.
Originally settled by German immigrants in the mid-19th century, Old Town experienced significant growth through the years, partially due to its central location and proximity to downtown Chicago. Victorian-era buildings and charming brick houses serve as reminders of its rich past.
The neighborhood has several attractions. St. Michael's Church, an iconic building and one of seven structures still standing after the Great Chicago Fire in 1871, boasts intricate architecture.
Old Town boasts many boutiques, art galleries, antique shops, independent bookstores, and popular theaters like The Second City – a famous sketch-comedy venue with alumni like Bill Murray and Tina Fey. Regarding nightlife, there are several bars and restaurants in the area, as well as trendy rooftop bars and classic taverns serving traditional local dishes.
Traveling within and around Old Town is easy by public transportation. The CTA Brown Line runs through the heart of the area at Sedgwick station, connecting residents to the Loop and other parts of Chicago.
The hotel scene in Old Town is varied and leans toward boutique historic properties. While staying in this neighborhood might come with slightly higher price tags than other parts of the city, the location (and vibe) is well worth it.
Best Hotels in Old Town
---
7. West Loop
Best area to stay in Chicago for foodies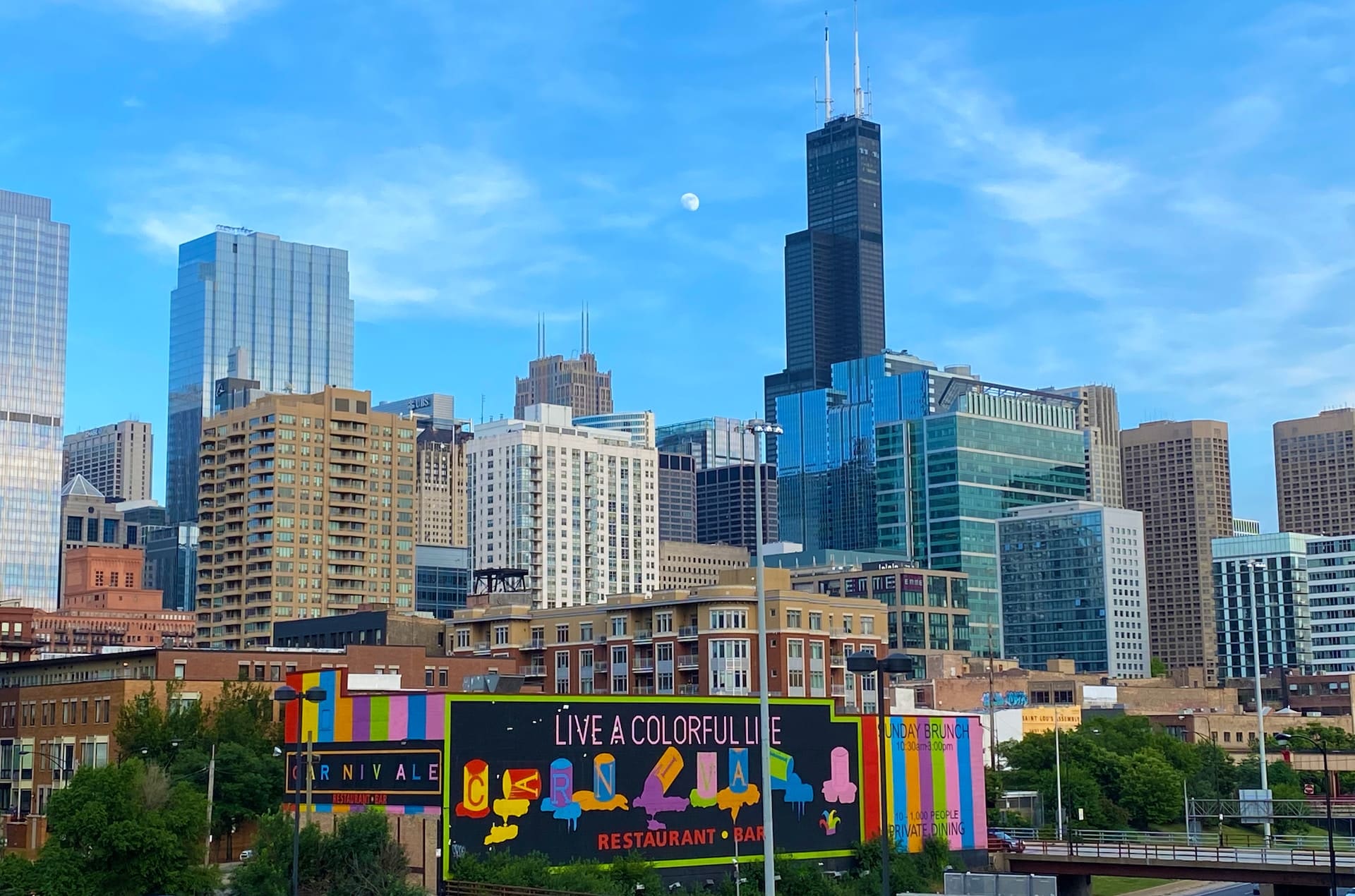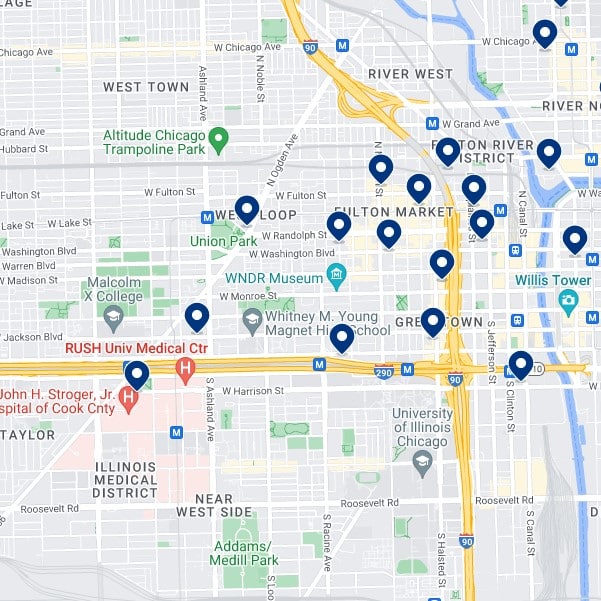 West Loop is located in the Near West Side of Chicago, just west of the downtown district. The neighborhood has witnessed a remarkable transformation over the past few decades from an industrial hub to a thriving residential and commercial hotspot.
In the early 20th century, West Loop was known for its vast warehouse operations and manufacturing industries. Many of these brick buildings have now been repurposed into trendy loft-style residences and modern offices, contributing to the area's distinct character. The historic district now features an impressive lineup of upscale restaurants, creative cocktail bars, and fashionable boutiques.
One of the signature attractions of West Loop is Fulton Market, which was once home to meatpacking houses and later emerged as a hub for culinary innovation. From gourmet burgers to Michelin-starred dining experiences, there is something to satisfy every palate.
West Loop enjoys convenient public transportation with multiple CTA Blue Line stations in the area, including UIC-Halsted and Racine stations.
Best Hotels in West Loop
---
8. Hyde Park
A great area to stay in Chicago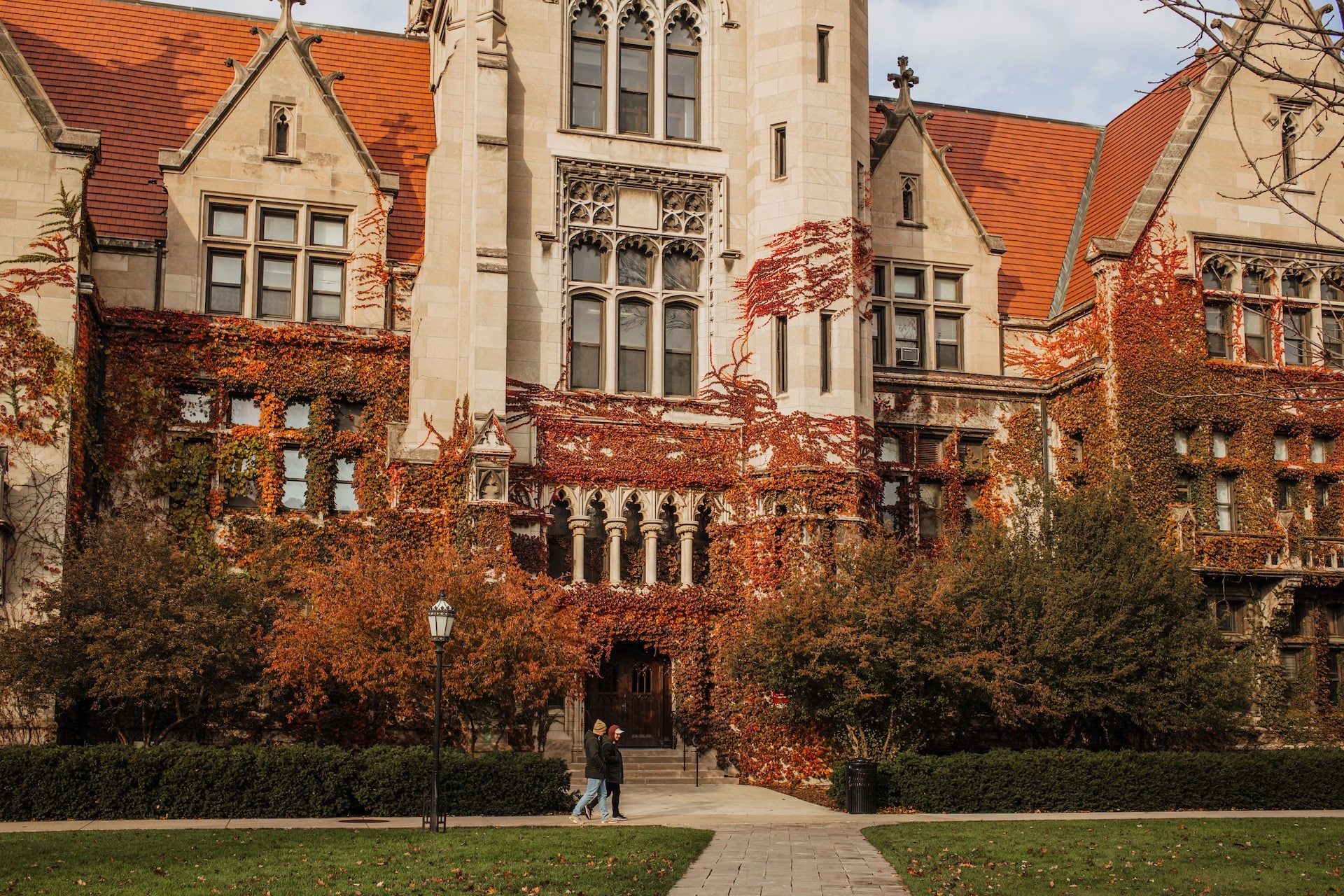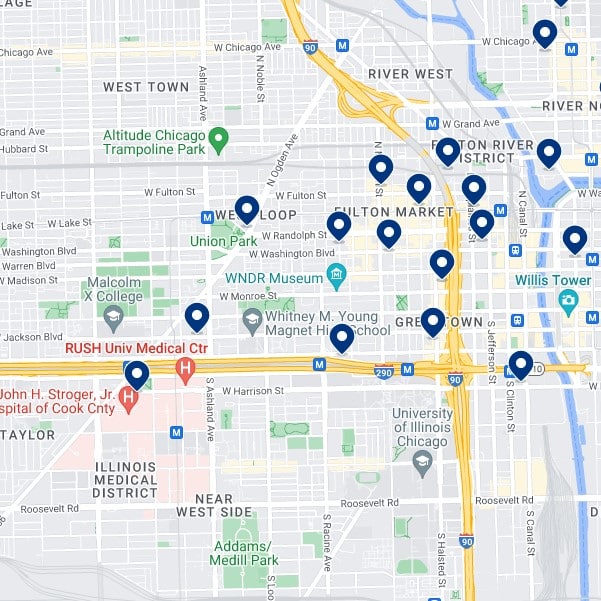 Hyde Park, a prominent neighborhood located on the south side of Chicago, approximately 7 miles from downtown Chicago, Hyde Park is an excellent area to consider when looking for accommodations in the Windy City.
Hyde Park boasts several attractions, like the Museum of Science and Industry, which offers interactive exhibits and intriguing displays. Additionally, Jackson Park, located along Hyde Park's eastern boundary, provides expansive green spaces for recreational activities and houses the iconic Garden of the Phoenix, a Japanese garden that symbolizes the friendship between Japan and America.
Moreover, Hyde Park offers many entertainment options. The Promontory showcases local and international performances, while 53rd Street provides several restaurants and bars.
There are multiple choices to get around for those staying in Hyde Park. The Metra Electric line runs through Hyde Park's heart, with stations at 51st/53rd Street (Hyde Park) and 55th/56th/57th Street serving the neighborhood. Additionally, several CTA bus routes service Hyde Park.
Best Hotels in Hyde Park
---
9. O'Hare International Airport
Good if you have a flight connection or early flight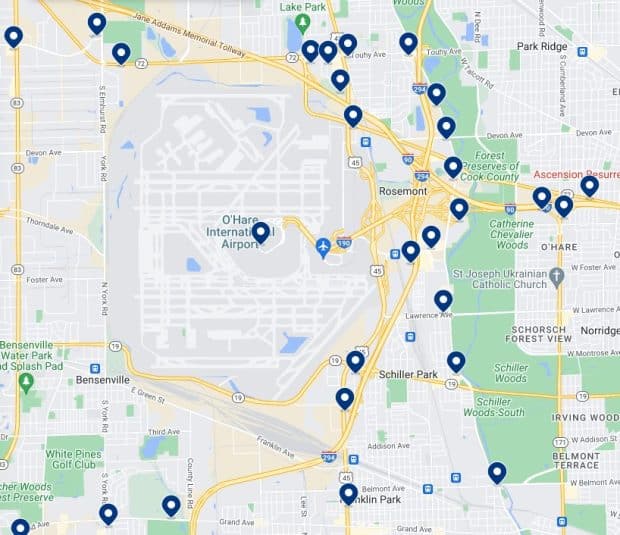 O'Hare International Airport (ORD) is a major transportation hub located approximately 17 miles northwest of downtown Chicago. As the primary airport serving the city, O'Hare ranks among the busiest airports globally, with millions of passengers passing through its terminals annually. The airport operates as a major hub for several airlines, including United Airlines and American Airlines, and offers flights to various destinations across North America, Europe, Asia, and South America.
O'Hare has four active terminals (1-3 for domestic flights and 5 for international).
In terms of accommodations, the area surrounding O'Hare International Airport has many hotels. These include budget-friendly options, as well as more upscale establishments catering to business travelers.
Several transportation options are available for those traveling to or from O'Hare International Airport. The Chicago Transit Authority (CTA) operates the Blue Line that connects directly to the airport, providing efficient access to and from downtown Chicago. In addition, multiple shuttles, buses, and taxi services are available. For those looking to rent a car during their stay in Chicago, numerous car rental agencies can be found on-site at the airport.
Best Hotels near O'Hare Airport
---
Best Areas to Stay in Chicago: Frequently Asked Questions
What is the best area to stay when visiting Chicago?
The Loop is an ideal location for first-time visitors, as it is home to many iconic attractions like Grant Park, Millennium Park, and the Art Institute of Chicago. If you prefer a more upscale and quiet environment, the Gold Coast or River North neighborhoods are some of the best areas to stay in Chicago. They offer numerous upscale shops, restaurants, and nightlife options.
What is the safest part of Chicago to stay in?
The safest parts of Chicago are in the North Side neighborhoods, such as Lincoln Park, Lakeview, and Andersonville. These neighborhoods boast low crime rates, various dining and shopping options, and beautiful parks like Lincoln Park Zoo. Additionally, public transportation makes it easy to reach other parts of the city from these areas safely.
What part of Chicago has the best nightlife?
River North and West Loop both have fantastic nightlife scenes. River North is known for its many bars, nightclubs, and restaurants. West Loop offers a trendy atmosphere with a mix of sports bars, live music venues, craft breweries, and upscale lounges. Both areas are easily accessible via public transportation.
What is the street in Chicago with all the bars?
The street with the most bars in Chicago is Clark Street. Stretching across multiple neighborhoods like Wrigleyville near Wrigley Field or along Lincoln Park's southern end, Clark Street offers plenty of sports bars, live music venues, and trendy cocktail lounges.
Where not to stay in Chicago?
While there are numerous vibrant neighborhoods in Chicago suitable for tourists, some areas should be avoided due to safety concerns. It is advisable to steer clear of neighborhoods known for higher crime rates, such as Englewood and Riverdale. Consult with travel guides or speak with locals regarding which neighborhoods may not be ideal for tourists.
Is Hyde Park Chicago safe at night?
Hyde Park is generally a safe neighborhood in Chicago; however, like any urban area, it's important to remain vigilant and take necessary precautions after dark. Stick to well-lit streets and avoid traveling alone if possible. Keep personal belongings secure and utilize rideshares or public transportation to navigate the area during nighttime hours.