The National Basilica of the Sacred Heart in Koekelberg is a historic church located in Brussels. Built during the early 20th century, it is known for its massive size and striking Art Deco style. The Basilica is a religious landmark and a prominent example of architectural design from the period.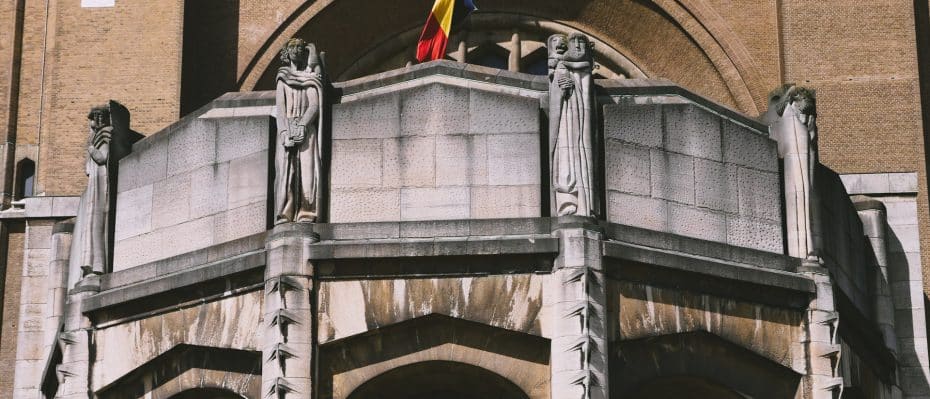 Brussels has a remarkable relationship with the Art Deco style, being home to some striking examples of this architectural era. The city not only celebrates its own contributions to this design movement but also forms part of a broader network with other cities in Belgium and abroad that have embraced this distinctive aesthetic in their cultural heritage.
---
Art Deco: A Global Architectural Style
Art Deco is a decorative and architectural style that originated in France during the 1920s. It is characterized by using geometric shapes, bold colors, and luxurious materials. The movement peaked in the 1930s and spread globally, influencing the design of buildings, furniture, and everyday objects. Prominent figures in the Art Deco movement include architects and designers like Jacques Carlu, Raymond Hood, and Victor Horta.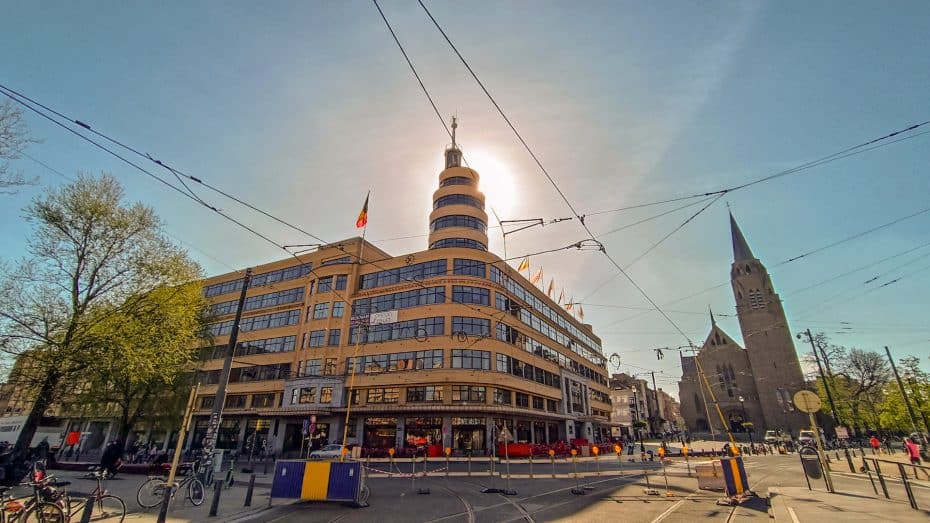 In Belgium, Brussels played an essential role in the development and dissemination of Art Deco. The city was influenced by various international styles throughout its history, making it open to new artistic currents such as Art Deco. Some examples of Art Deco architecture in Brussels are the Villa Empain, designed by Swiss architect Michel Polak, the Flagey building by Joseph Diongre, and, of course, the Basilica of the Sacred Heart. All these constructions reveal the typical features of this style – geometric patterns, rich materials, and opulent designs.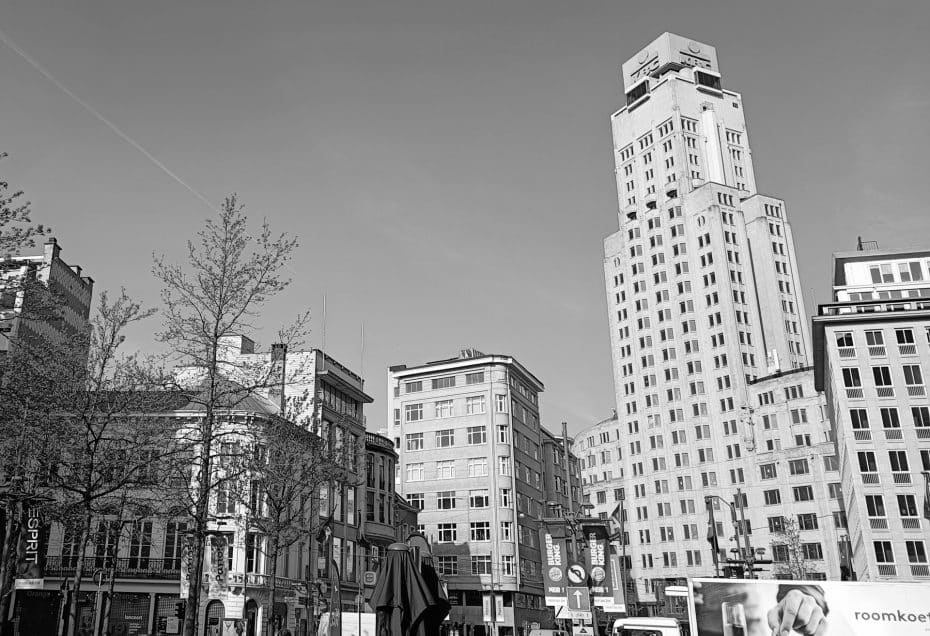 Just outside Brussels, Antwerp was another Belgian city where Art Deco flourished. Examples include Boerentoren or "Farmer's Tower," one of Europe's first skyscrapers built in 1931 by Jan Van Hoenacker. Ghent also embraced the movement with notable structures like Vooruit Arts Centre designed by Ferdinand Dierkens. Finally, Paris – as one of the cradles of Art Deco – boasted iconic buildings such as Théâtre des Champs-Élysées by architects Auguste Perret and Henry van de Velde. Overall, Art Deco left a lasting impression on Brussels and other European cities.
But Art Deco was not just limited to Europe; it made its mark around the world through architecture and decorative objects. One example of this global influence is its impact on American cities like New York City and Miami Beach. In these cities, numerous buildings were constructed using an Art Deco style that featured unique combinations of local architectural traditions with European influences.
---
---
Basilica of the Sacred Heart: An Art Deco Gem in Brussels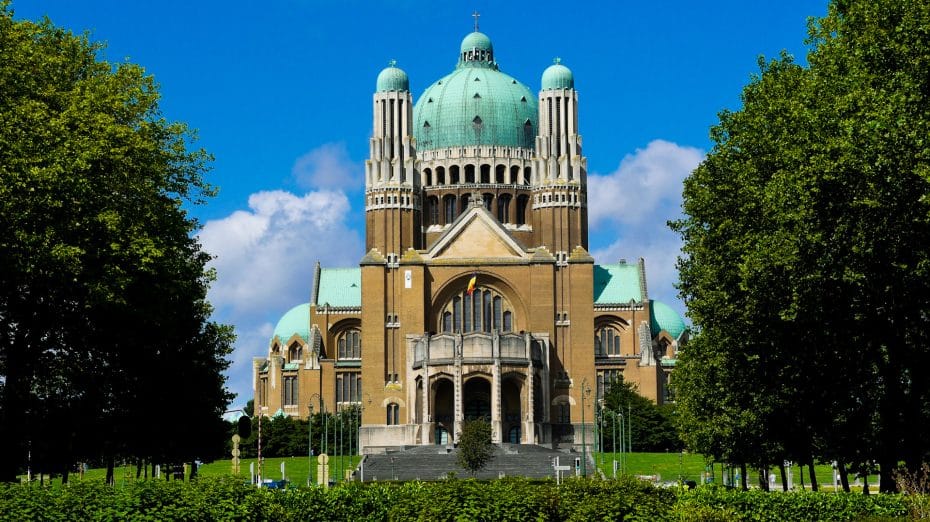 The Basilica of the Sacred Heart, also known as the Koekelberg Basilica, is a Roman Catholic minor basilica located in the Koekelberg municipality of Brussels. Built between 1905 and 1971, the architectural design is by Albert Van Huffel and Paul Rome. The basilica exhibits an Art Deco and Byzantine Revival style with an impressive dome measuring 33 meters in diameter and reaching a height of 89 meters.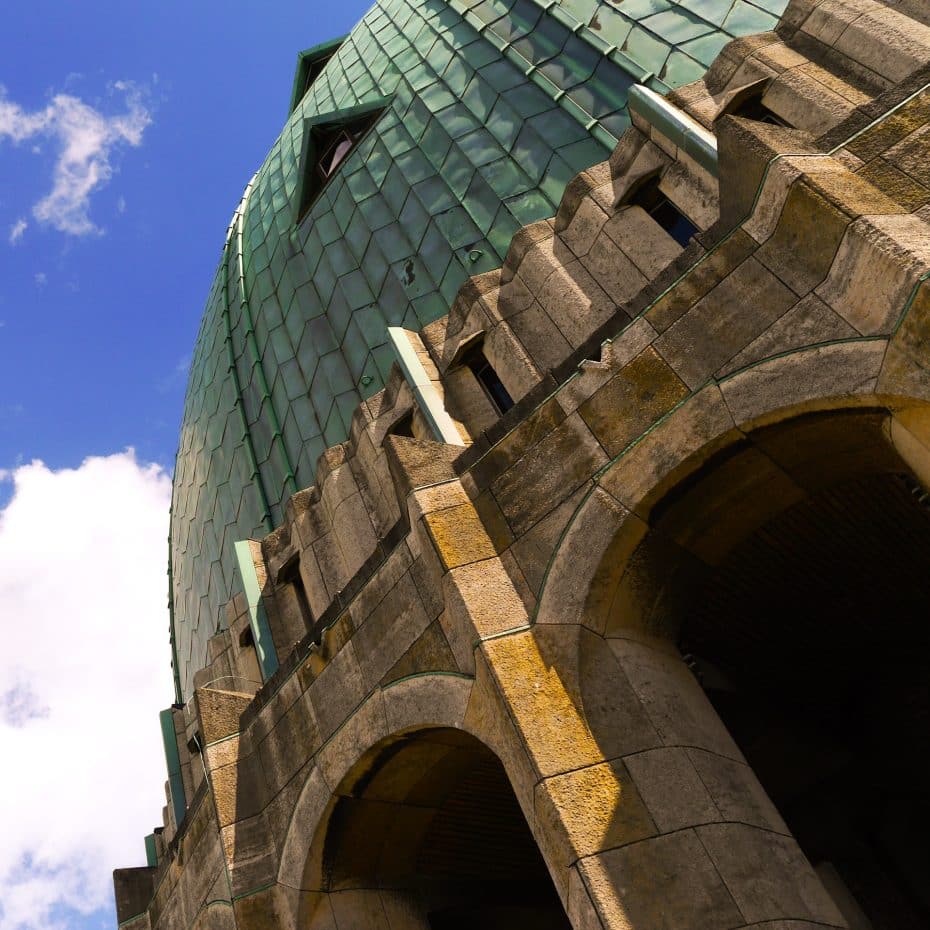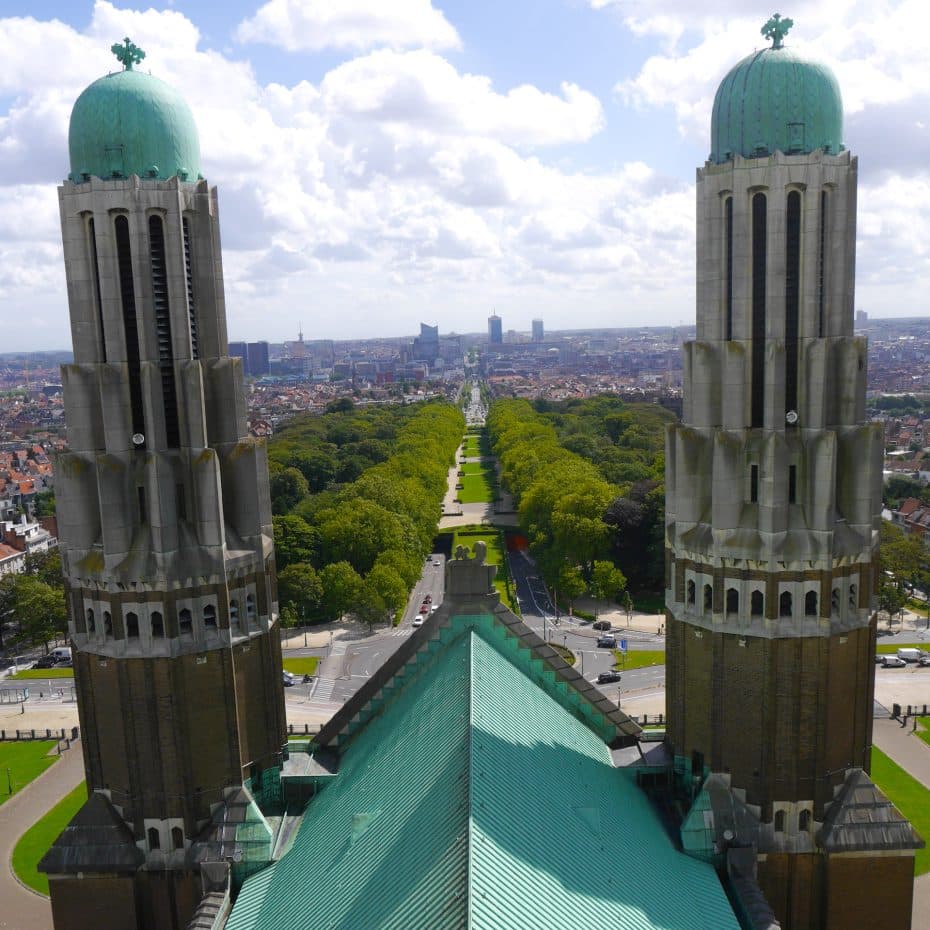 Located at Parvis de la Basilique 1, the basilica holds significance in Belgian history as it was initially envisioned to commemorate the 75th anniversary of Belgian independence by King Leopold II. It stands as one of the world's largest churches, occupying approximately 8,000 square meters.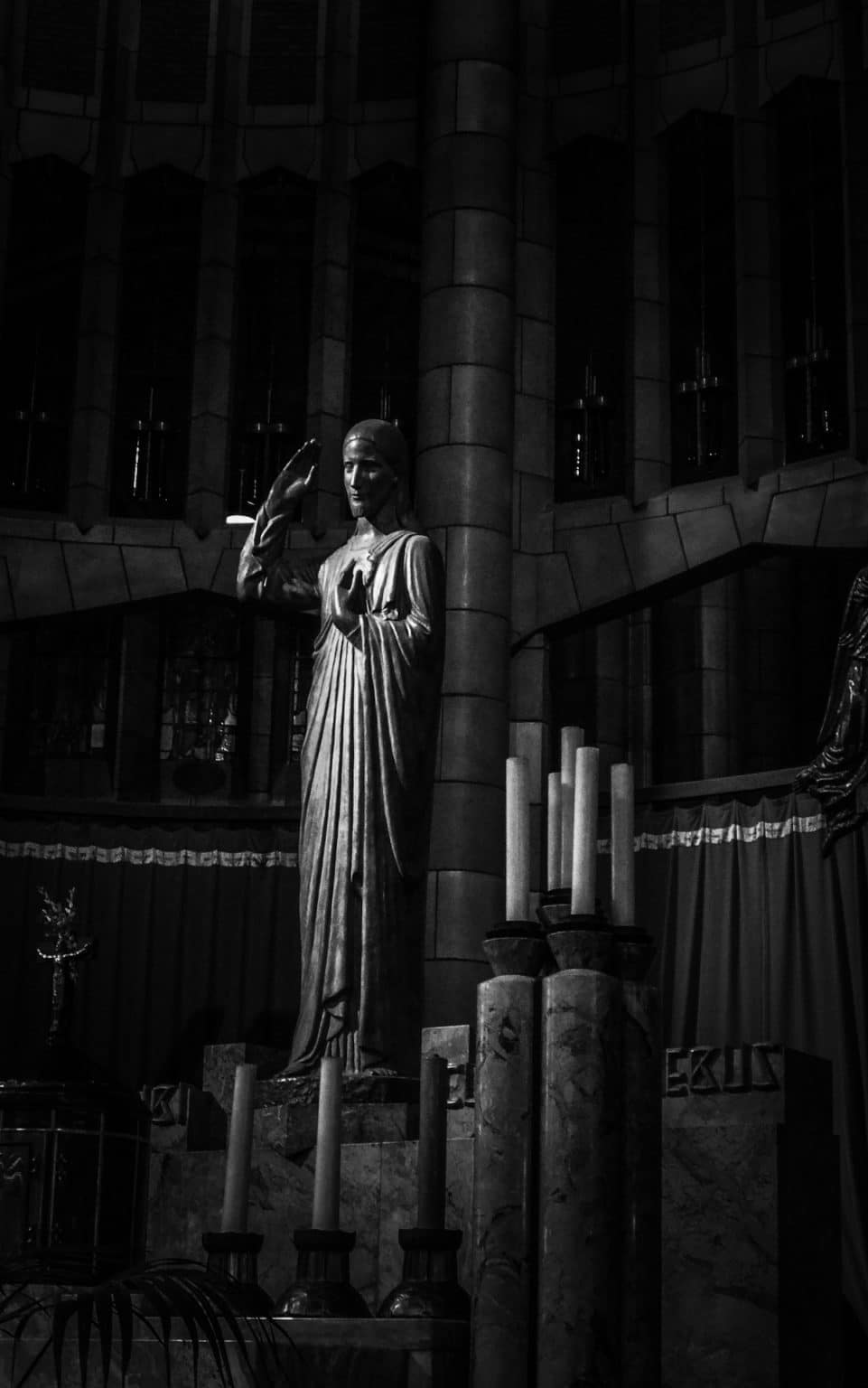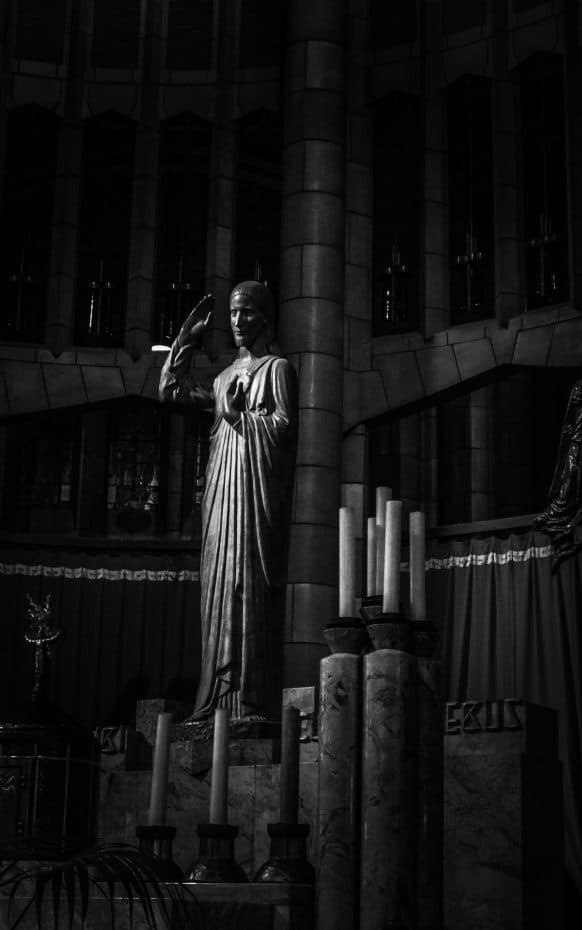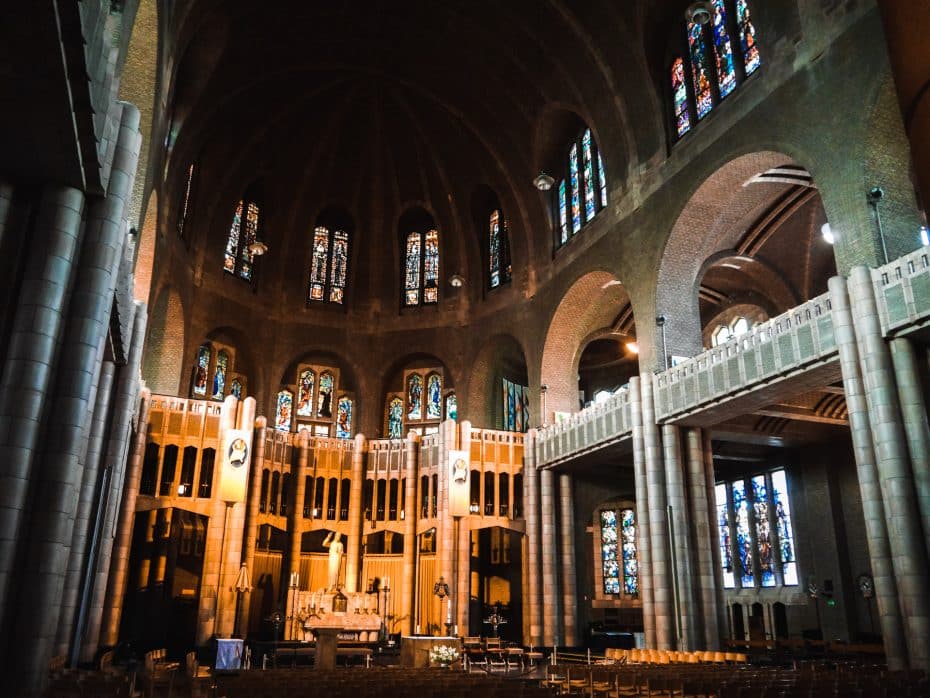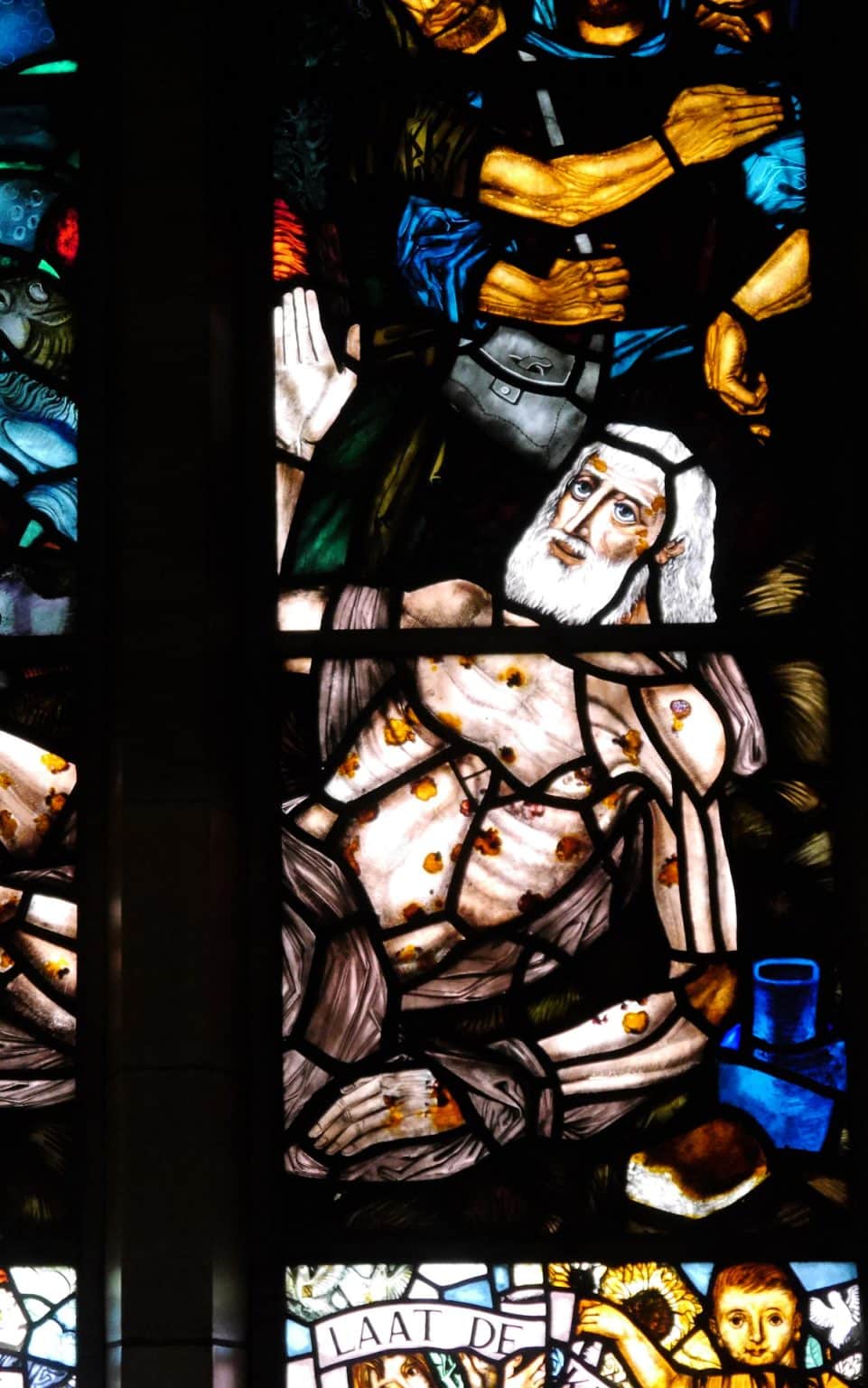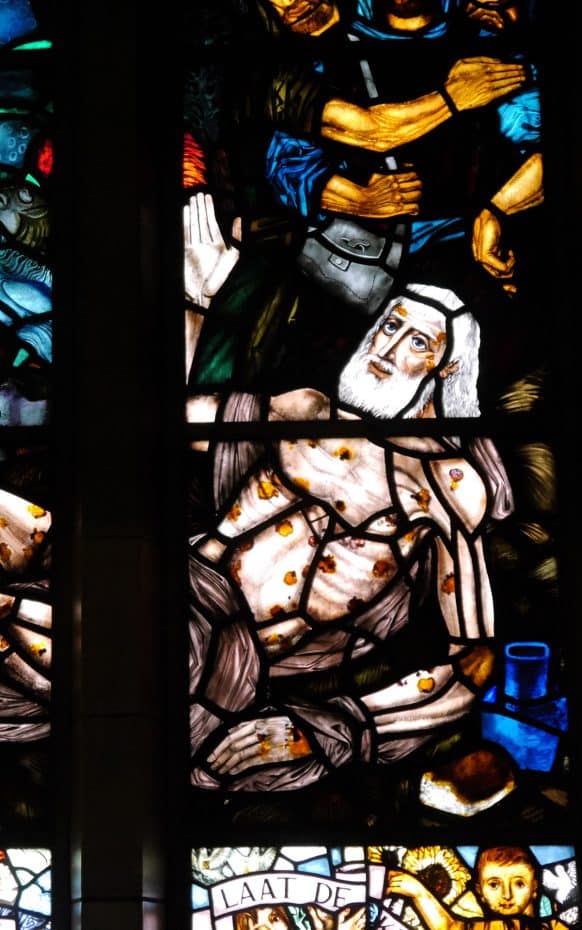 Visitors to this historical monument will find various features, such as beautiful mosaic murals created by renowned artists like Anto Carte and Maurice Langaskens. The basilica interior houses two museums: the Museum of the Black Sisters, displaying artifacts related to congregation history, and the Museum for Modern Religious Art, showcasing contemporary religious artworks.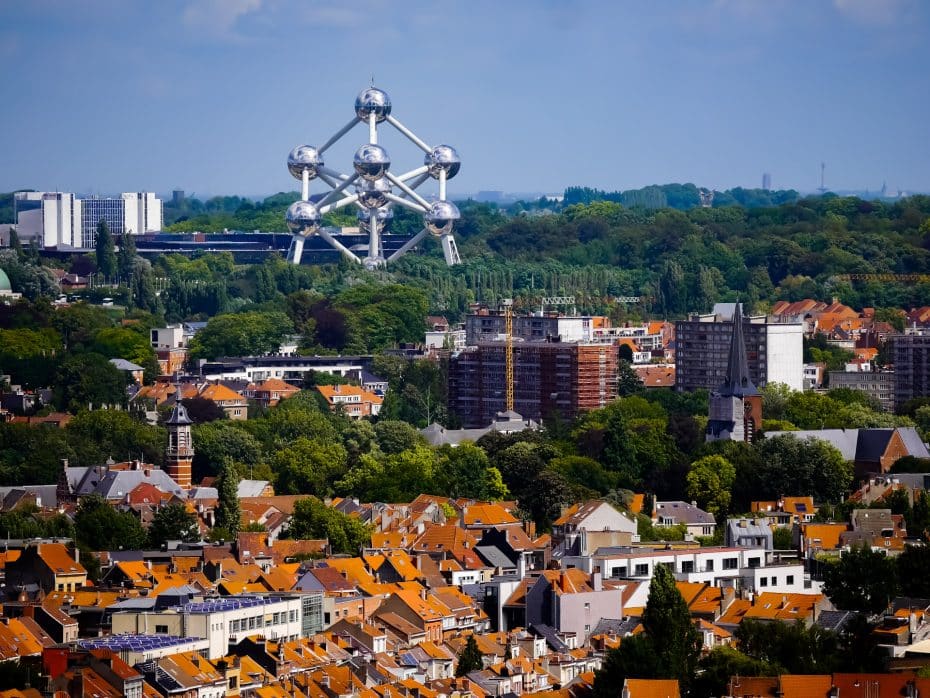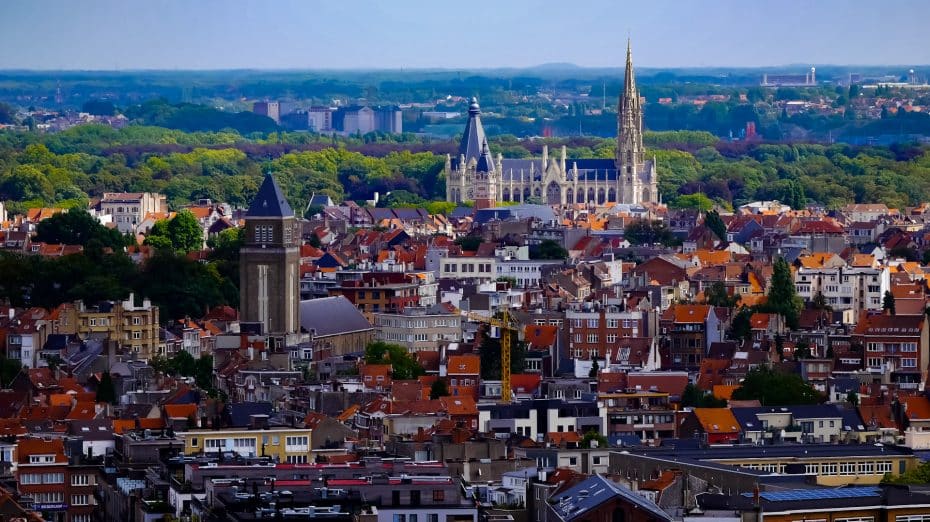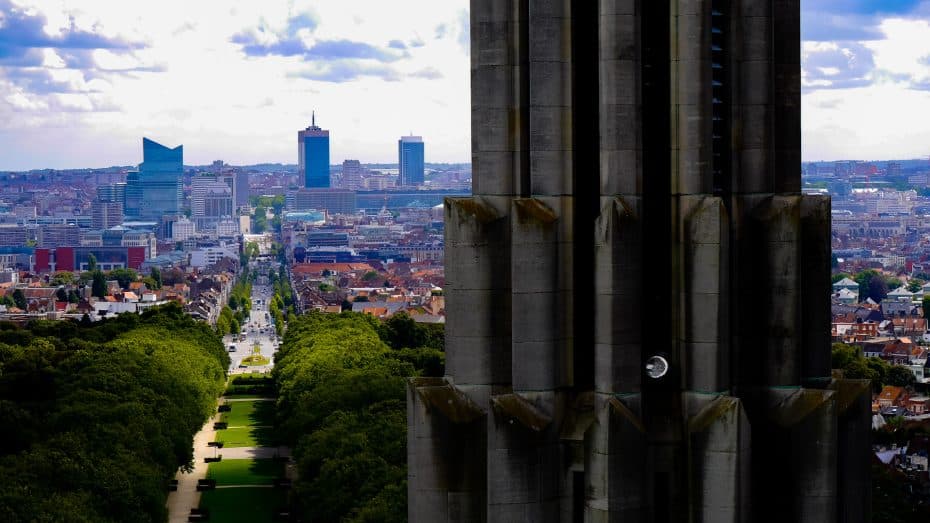 To reach the Basilica of the Sacred Heart, you can use several public transportation options, such as buses (lines 49 and 87) or metro (line 1A). The closest metro station is Simonis, requiring a short walk to access the basilica.
Opening hours to the Basilica vary. For those eager to explore its architecture, admission remains open from April to October between 9:00 AM to 6:00 PM and from November to March between 10:00 AM to 4:30 PM. Masses are regularly held in Dutch and French, with specific schedules on their official website. Entry into the church is free; however, if you want to access the panoramic views from atop the basilica demands, you must pay a nominal fee.
Read our one-week itinerary for Flanders for more attractions in Belgium.
---