The Art Gallery of Ontario (AGO) is a notable art museum located in Toronto, Ontario, Canada. Founded in 1900, AGO has become one of North America's largest galleries, housing a collection of more than 95,000 works. Originally named the Art Museum of Toronto and later the Art Gallery of Toronto, it was renamed in 1966 to its present title. The gallery stands at 317 Dundas Street West in the Grange Park neighborhood and occupies a total area of 45,000 square meters.
---
---
The structure was designed by Frank Darling and John A. Pearson, with significant expansions and renovations completed in 1993 by Barton Myers Associates and in 2008 by internationally renowned architect Frank Gehry. AGO underwent extensive renovation and expansion from 2004 to 2008. This transformation added significant glass and wood structures to the building's exterior, giving it a distinct appearance.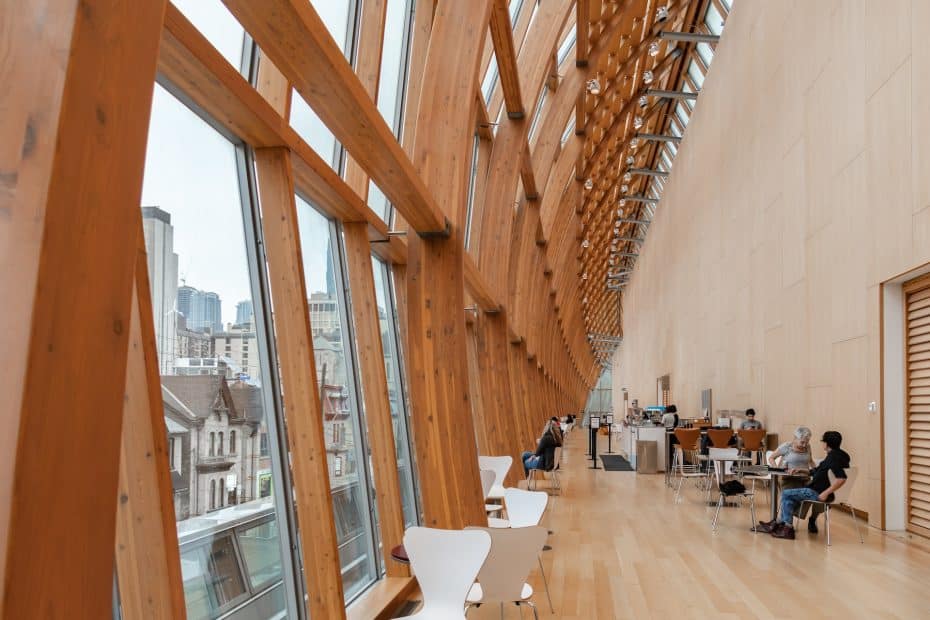 The gallery's collection comprises mainly Canadian, European, and contemporary art amassed over its long history. Notable Canadian artists represented include Tom Thomson, Emily Carr, Cornelius Krieghoff, and members of the Group of Seven. European artists are also well-represented with works from Peter Paul Rubens, Vincent van Gogh, Rembrandt van Rijn, and Pablo Picasso.
---
---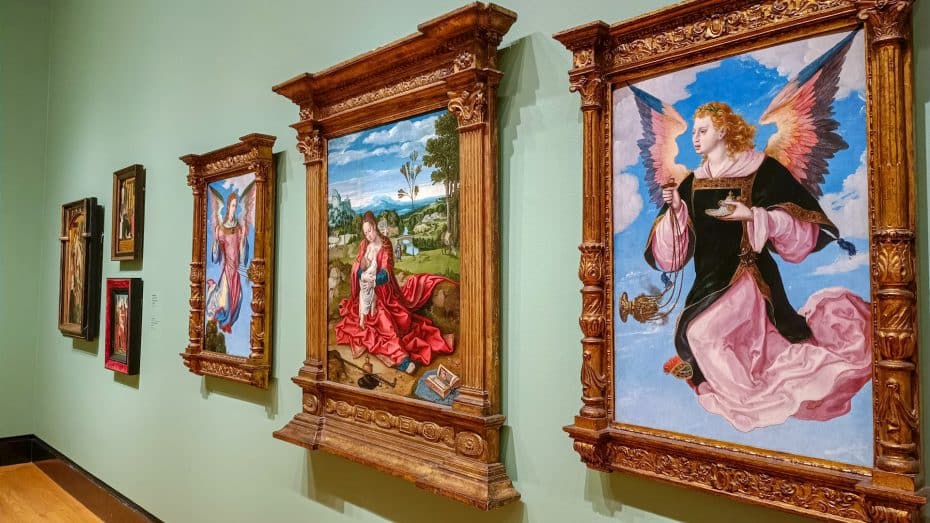 Notable collections within the AGO include the Canadian Collection, which displays the nation's artwork from as early as 3000 BCE to modern-day pieces, emphasizing indigenous and contemporary art. The Thomson Collection showcases European works dating back to medieval times, including famous sculptures and decorative items. In addition, AGO houses an extensive collection of African and Oceanic art pieces, revealing a vast scope of various styles and materials.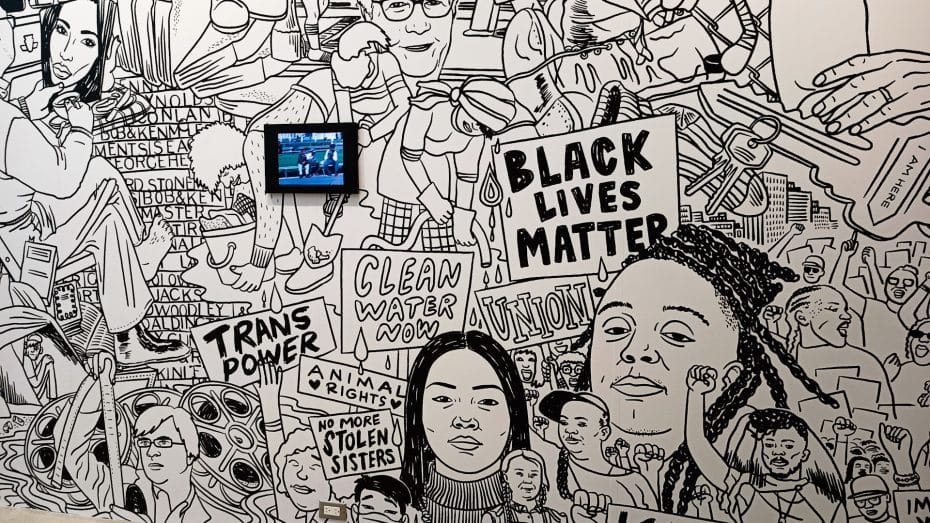 Featured exhibitions at AGO rotate regularly, presenting visitors with fresh perspectives on different themes related to the history of art. Examples include retrospectives on individual artists such as Georgia O'Keeffe and Brian Jungen or explorations into larger subjects like gender identity in popular culture. Each exhibition is carefully curated with detailed research by art historians, providing a thorough academic understanding for those interested in the topic.
---
Tips for Visiting the Art Gallery of Ontario (AGO)
For those planning to visit AGO, here are some helpful tips to make the experience more enjoyable:
Plan your visit: Check AGO's official website for information on the current exhibitions, hours of operation, and ticket prices. You can purchase tickets online in advance, which can help you avoid long lines at the entrance.
Find your way to AGO: You have several options to reach AGO using public transportation. The nearest subway station is St. Patrick, on the TTC Line 1 Yonge-University. Alternatively, one can take the streetcar route 505 Dundas or bus route 142 Downtown/Avenue Rd Express from different parts of Toronto.
Get there early: The gallery can get crowded during peak hours, so arrive early to explore the exhibits without feeling rushed or overwhelmed by large groups of people. The museum follows specific hours of operation: on Tuesday and Thursday, it opens from 10:30 am to 5:00 pm; on Wednesday and Friday, it extends its hours to 10:30 am to 9:00 pm; while on weekends – Saturday and Sunday – it maintains regular hours from 10:30 am to 5:30 pm. AGO remains closed on Mondays.
Take advantage of free admission: AGO offers free general admission on Wednesdays from 6 pm to 9 pm. Plan your visit accordingly if you're looking to save on entrance fees.
Join a guided tour: AGO offers daily guided tours led by knowledgeable docents. These tours provide insights into the artworks and can enhance your overall gallery experience.
Bring a camera: Photography is allowed in most areas of AGO for personal use, but remember to turn off the flash and respect other visitors.
Allocate enough time: With over 100,000 works of art on display, it's recommended that you allocate at least three hours to fully explore the museum.
Accessibility: AGO is wheelchair accessible and provides free wheelchairs for visitors who need them. There are also rest areas and benches throughout the gallery for those who may need to take breaks during their visit.
Cafe and gift shop: Don't forget to stop by the museum's cafe for a coffee break or snack and browse unique souvenirs at the gift shop before leaving.
---
Art Gallery of Ontario (AGO): Book Your Ticket
---