Toronto, the capital of Ontario and the largest city in Canada, offers a rich and diverse experience for tourists and locals alike. Its rich history, cutting-edge architecture, and ever-growing art scene make it an increasingly popular destination for travelers worldwide. As a result, the list of attractions in this dynamic metropolis is virtually endless. This article will uncover 21 of the top attractions to see in Toronto.
---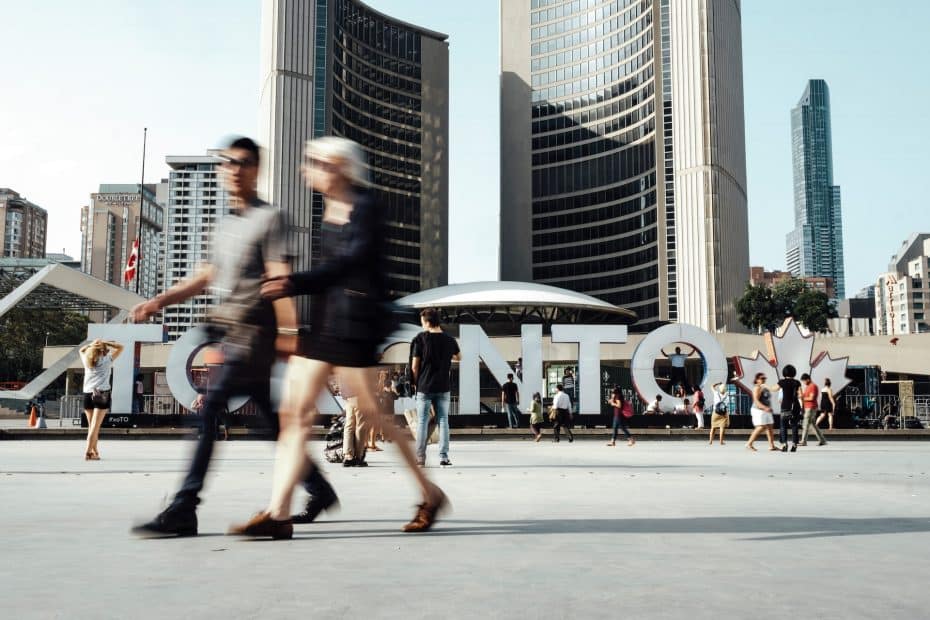 From iconic landmarks like the CN Tower to natural wonders like the Toronto Islands, visitors will find no shortage of things to do in this cosmopolitan city. Toronto offers a fascinating mix of cultural experiences and is home to globally-renowned museums, art galleries, and performance spaces. Whether you are exploring Toronto's vibrant neighborhoods or attending one of its numerous festivals or events throughout the year, you are bound to stumble upon hidden gems and unique stories that make this city so special. So without further ado, let's dive into our curated selection of the top 21 attractions in Toronto!
1. CN Tower
290 Bremner Blvd, Toronto, ON M5V 3L9, Canada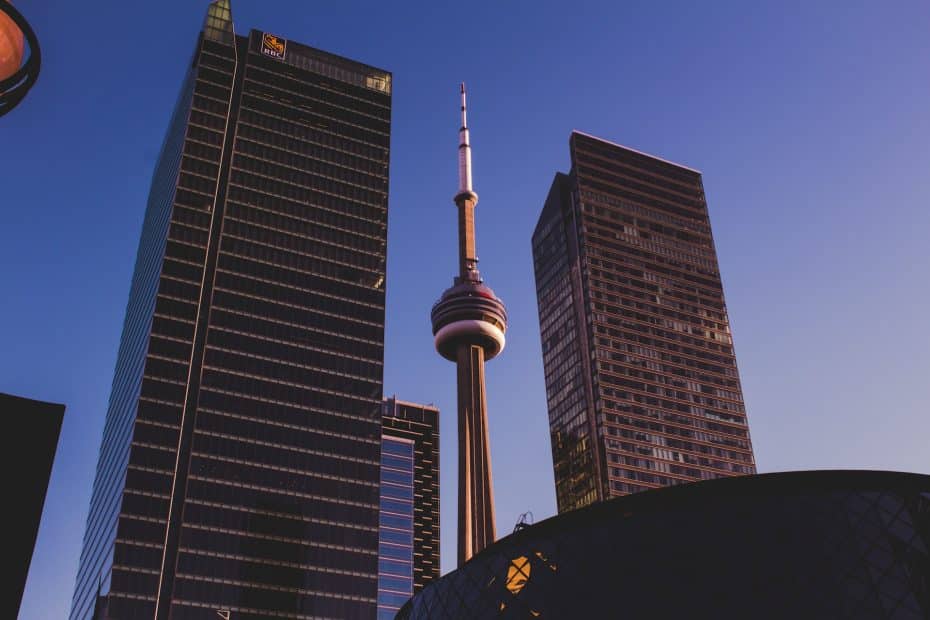 The CN Tower is a must-see landmark in the city of Toronto. Its iconic, needle-like shape makes it hard to miss when exploring the city skyline. Standing over 553 meters tall, the tower offers visitors breathtaking views from observation decks, including the SkyPod and Glass Floor. A trip to the revolving 360 Restaurant is perfect for enjoying a panoramic meal while viewing the vibrant city below.
---
2. Royal Ontario Museum
100 Queens Park, Toronto, ON M5S 2C6, Canada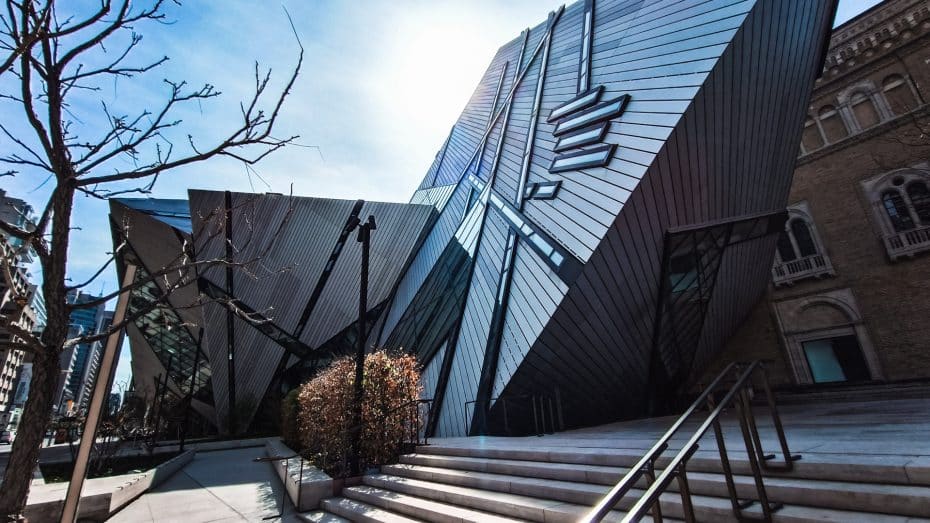 The Royal Ontario Museum (ROM) is one of the largest museums in North America and a massive center for world culture and natural history in Canada. With an expansive collection of over six million items, there's something for everyone to enjoy. The museum's exhibits feature everything from Egyptian archaeology to dinosaur bones, making it perfect for individuals of all ages. The ROM also offers interactive exhibits for children and various special events throughout the year.
---
3. Ripley's Aquarium
288 Bremner Blvd, Toronto, ON M5V 3L9, Canada
Toronto's Ripley's Aquarium is an underwater adventure you won't want to miss! Home to over 16,000 aquatic animals and mammals, this attraction delights visitors with its diverse collections and interactive displays. Marvel at the colorful Rainbow Reef exhibit or walk through Dangerous Lagoon's underwater glass tunnel surrounded by sharks, sea turtles, and more. Visit Ray Bay and watch as graceful stingrays glide by, or try your hand at touching a variety of local species in the Shoreline Gallery interactive touch tank.
---
4. Art Gallery of Ontario
317 Dundas St W, Toronto, ON M5T 1G4, Canada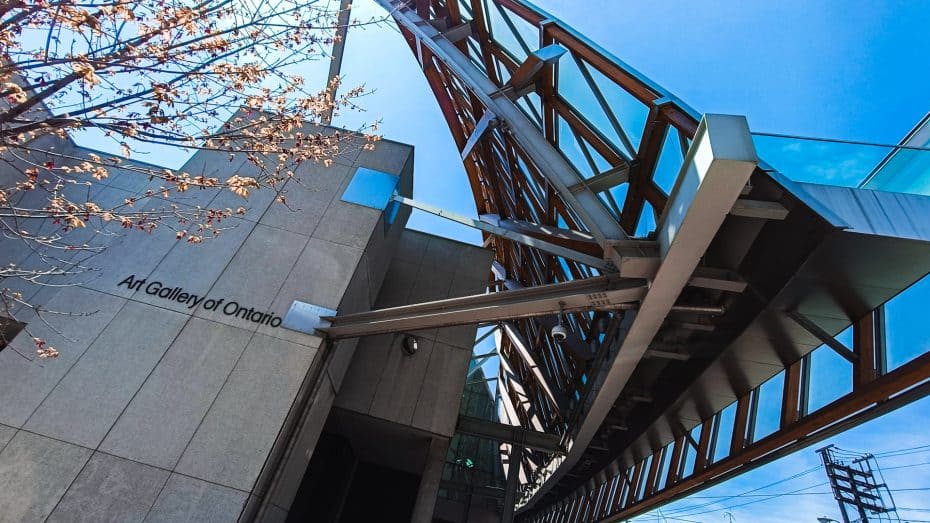 The Art Gallery of Ontario (AGO) houses one of North America's most renowned art collections. Home to over 90,000 works spanning multiple centuries and continents, this impressive gallery boasts Canadian, European, African, and Oceanic art pieces. Expect to see masterpieces by famous artists like Vincent van Gogh and Henry Moore alongside innovative contemporary art exhibitions.
---
5. Toronto Islands
Lake Ontario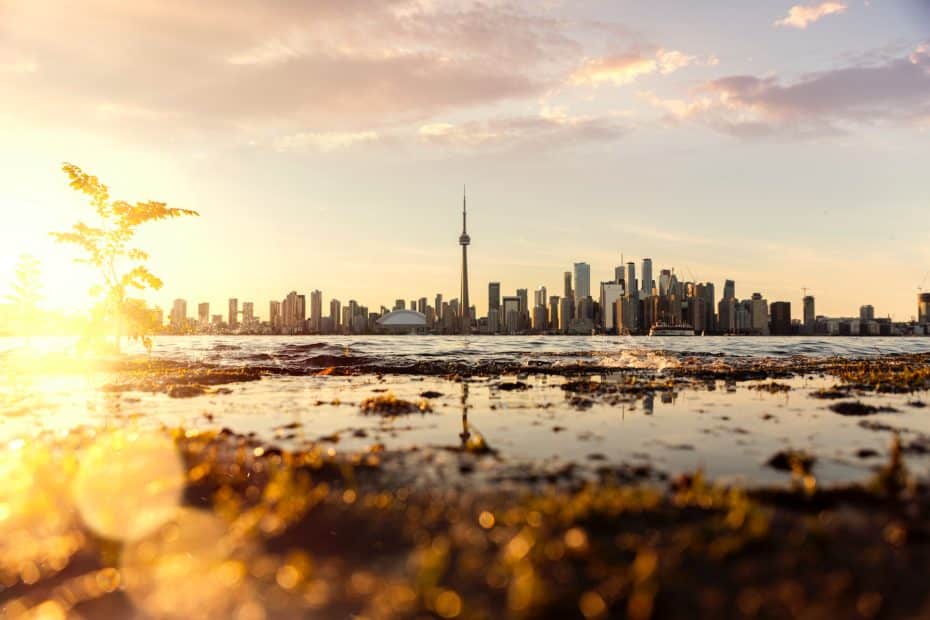 Accessible by a short ferry ride from downtown Toronto, these picturesque islands serve as an idyllic escape from the bustling urban environment. The Toronto Islands offer its visitors a wide range of activities, from renting a bike to sunbathing on the soft sandy beaches. With picturesque gardens, playgrounds for children, and spaces for picnics, the islands provide a quiet and serene refuge.
---
6. Casa Loma
1 Austin Terrace, Toronto, ON M5R 1X8, Canada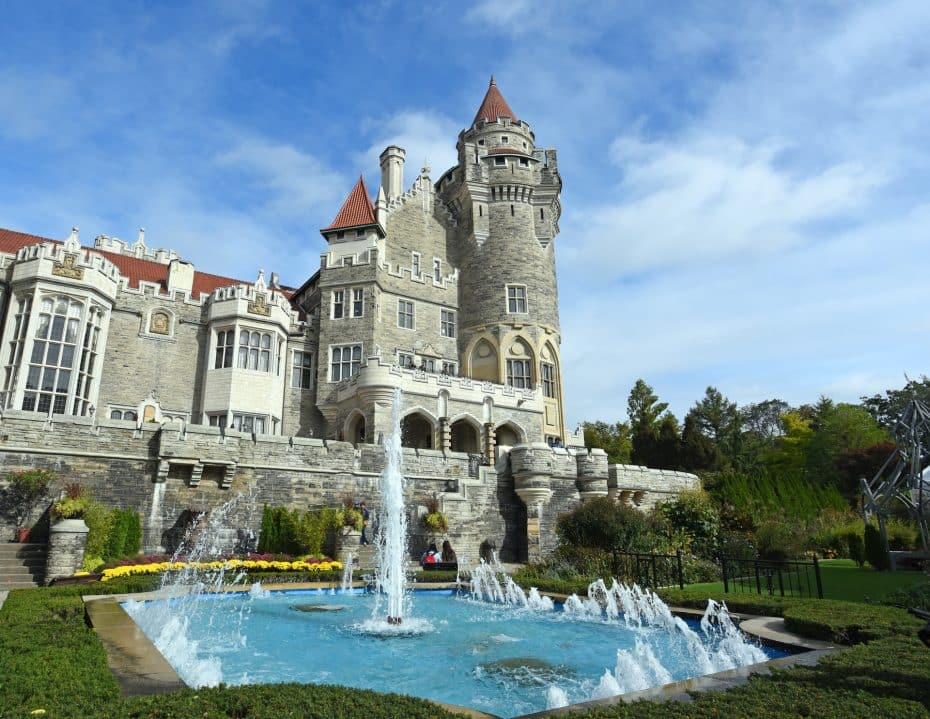 Casa Loma, a stunning castle-like mansion in Toronto, transports visitors back in time to the era of opulence and charm. This Gothic Revival mansion boasts ornate rooms, secret passageways, expansive gardens, and panoramic city views. The property offers guided tours to learn about the castle's history and admire its unique architectural features. Costumed performances and mystery-themed events add a layer of magic and allure to any visit.
---
7. St. Lawrence Market
Toronto, ON M5E 1C3, Canada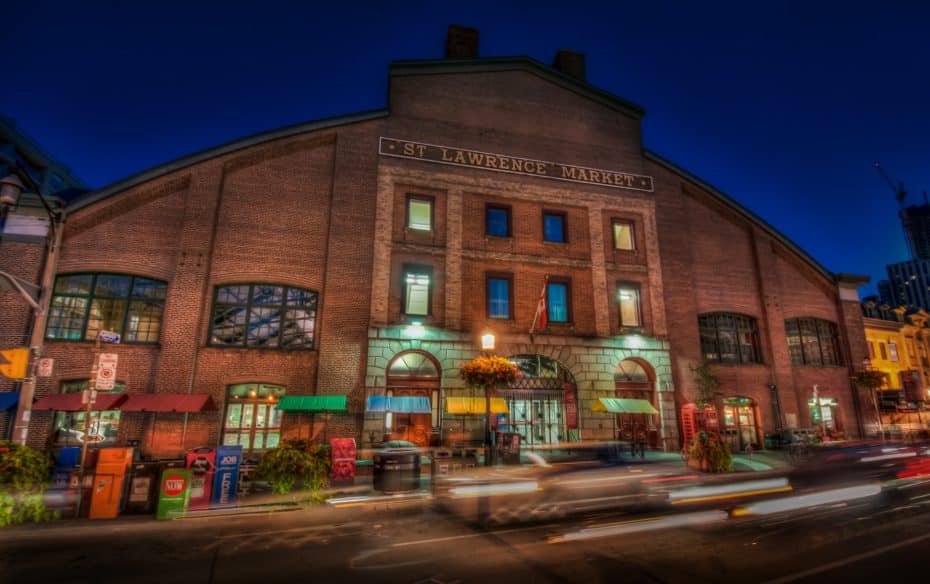 Home to over 120 vendors selling everything from fresh produce to artisanal crafts, St. Lawrence Market is a must-visit destination for food lovers. Established in 1803 and sprawling over three buildings, visitors can indulge in gourmet cheeses, baked goods, and international cuisine or even attend one of their culinary workshops.
---
8. Distillery District
Toronto, Canada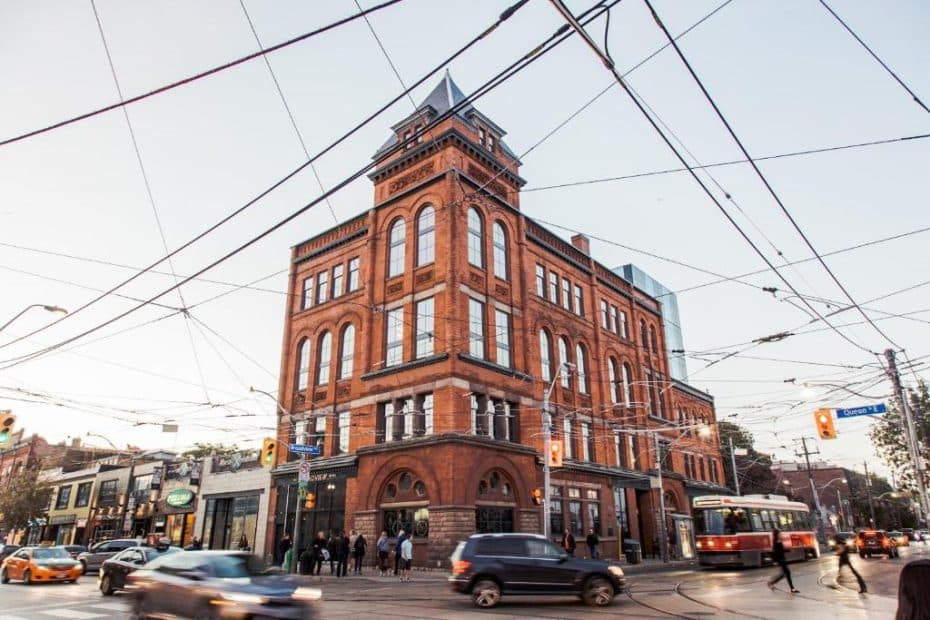 Toronto's Distillery District is a historic area showcasing Victorian architecture and cobblestone streets. It is now an entertainment hub with unique shops, trendy bars, art galleries, and performance venues. Visitors can enjoy art festivals, outdoor movies or sample small-batch spirits at local distilleries in this lively neighborhood.
---
9. High Park
1873 Bloor St W, Toronto, ON M6R 2Z3, Canada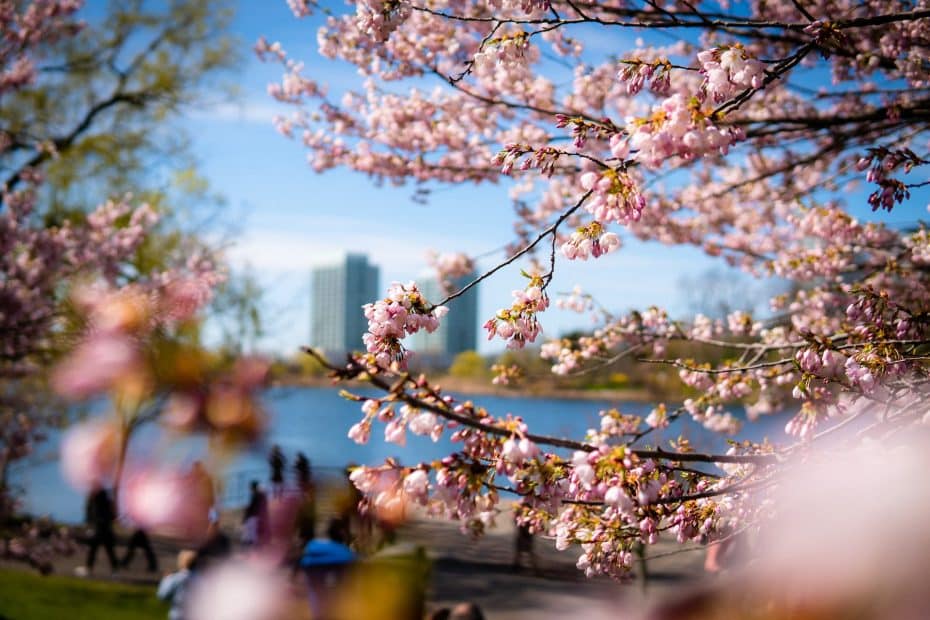 As Toronto's largest public park, High Park covers 161 hectares offering visitors various recreational activities, including hiking trails that wander through forests and ponds or picnic areas amidst landscaped gardens. The park's highlight is its beautiful cherry blossoms in spring, attracting thousands of visitors to admire the blooming spectacle.
---
10. Yonge-Dundas Square
1 Dundas St E, Toronto, ON M5B 2R8, Canada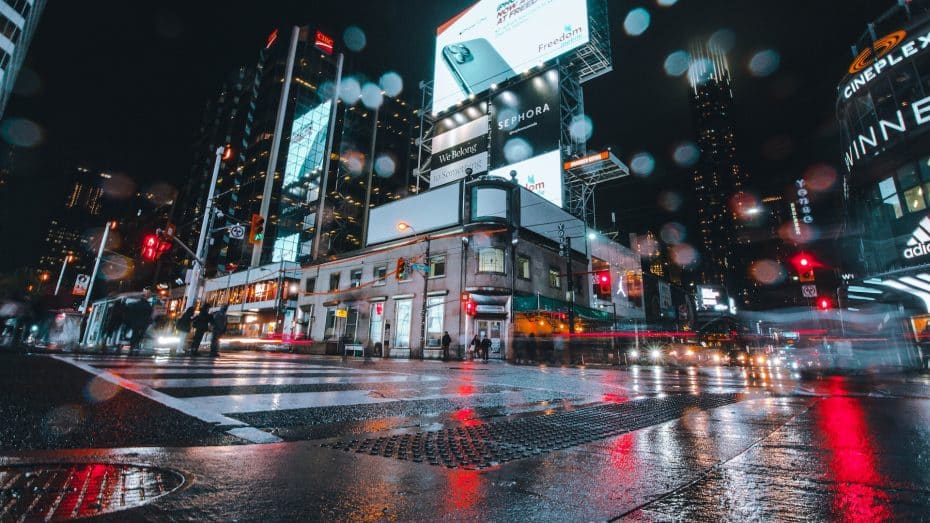 Yonge-Dundas Square, often called Toronto's Times Square, is a vibrant public space in the city's heart. The square hosts numerous events throughout the year, showcasing concerts, cultural festivals, and outdoor movie screenings. With its massive digital billboards and pulsating energy, this urban plaza offers a lively atmosphere for tourists and locals alike. Visitors can enjoy shopping at the nearby Eaton Centre, catching a movie at the Cineplex Cinemas Yonge-Dundas, or dining in one of its many surrounding restaurants.
---
11. Nathan Phillips Square
100 Queen St W, Toronto, ON M5H 2N1, Canada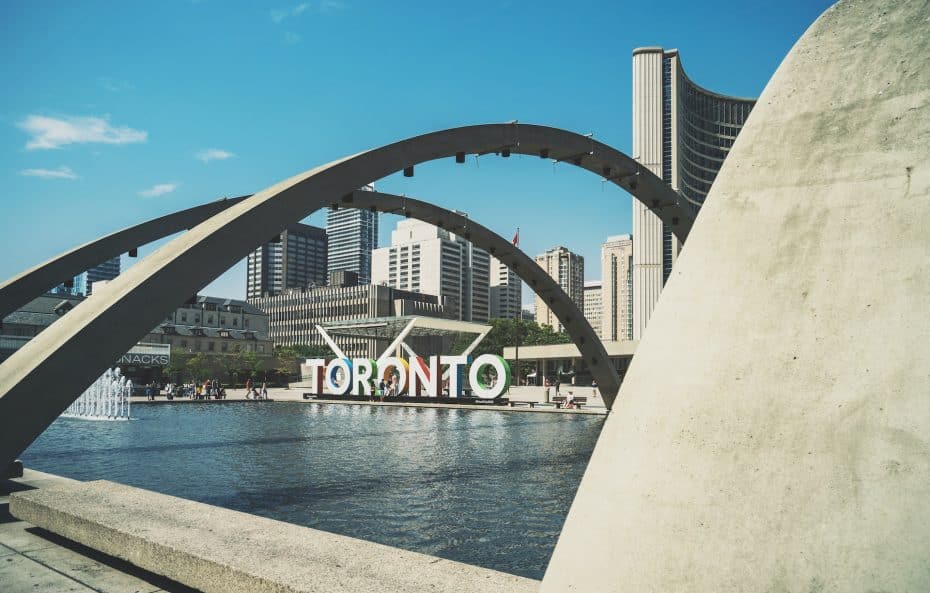 Nathan Phillips Square is an iconic public space located in front of Toronto's City Hall. A bustling hub of activity, it serves as a gathering place for various events, including the annual Cavalcade of Lights and New Year's Eve celebrations. During the winter months, a portion of the square is transformed into a massive outdoor ice-skating rink, offering a picturesque setting against the backdrop of city skyscrapers. Visitors can enjoy farmers' markets, art exhibits, and live music performances in the summer.
---
12. The PATH
Toronto, Canada
The PATH is an underground network of pedestrian walkways that spans over 30 kilometers beneath downtown Toronto. This extensive labyrinth connects over 50 office buildings, shopping centers, hotels, and entertainment venues. With over 1,200 stores and services within its interconnected corridors, it offers a unique subterranean shopping experience away from the hustle and bustle above ground. The PATH provides easy access to public transit stations like Union Station and King Station.
---
13. Kensington Market
160 Baldwin St, Toronto, ON M5T 3K7, Canada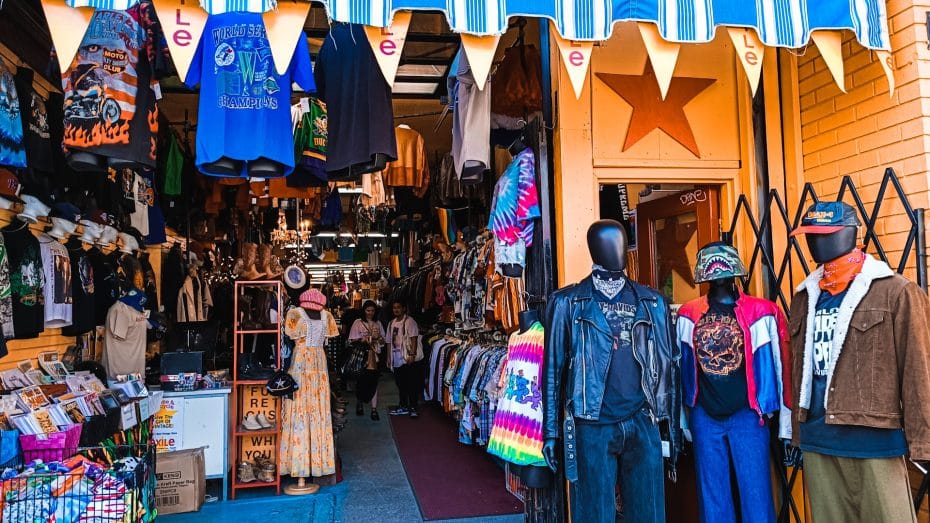 Kensington Market is an eclectic and bohemian neighborhood nestled within Toronto's downtown core. This vibrant area hosts an array of vintage clothing stores, independent art galleries, international food markets, and eateries where you can try delicious foods from around the globe. With colorful street art and Victorian houses-turned-shops, Kensington Market is an exciting cultural destination for tourists and a beloved community gathering spot for locals.
---
14. Chinatown
Toronto, Canada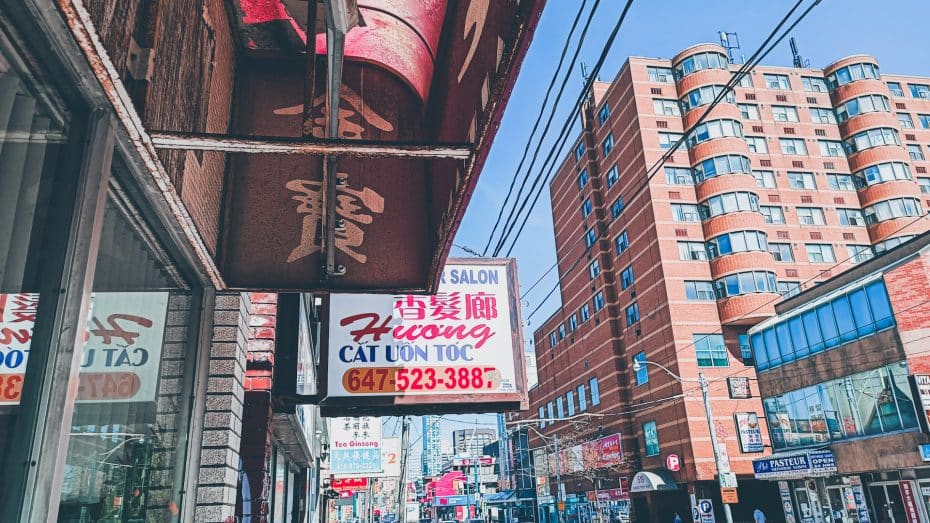 Toronto's Chinatown, one of the largest in North America, is a bustling and vibrant neighborhood full of authentic restaurants, shops, and cultural landmarks. Visitors can explore an array of Asian grocery stores, herbal medicine shops, open-air fish markets, and bakeries offering traditional treats. Dining options are vast and include Chinese, Vietnamese, Thai, and Japanese cuisine. Don't miss the Chinese New Year celebrations or the annual Chinatown Festival when visiting this captivating district.
---
15. Graffiti Alley
753 Queen St W, Toronto, ON M6J 1G1, Canada
Graffiti Alley, located just south of Queen Street West between Spadina Avenue and Portland Street, is a colorful stretch of Toronto's street art scene. This hidden gem showcases a variety of murals created by local and international artists that change regularly to reflect new ideas and talent. Visitors are welcome to wander through the alley admiring the art or join guided tours to learn about the history of graffiti in Toronto and the artists behind these intriguing urban masterpieces.
---
16. Hockey Hall of Fame
30 Yonge St, Toronto, ON M5E 1X8, Canada
The Hockey Hall of Fame is a must-visit attraction for hockey enthusiasts. Located in downtown Toronto, this sports museum celebrates the rich history of ice hockey with interactive exhibits and displays featuring NHL memorabilia dating back to its earliest days. Get close to iconic pieces like the Stanley Cup, or test your goaltending skills in virtual games. The Hockey Hall of Fame also honors exceptional players, coaches, and referees through its annual induction ceremony.
---
17. Aga Khan Museum
77 Wynford Dr, North York, ON M3C 1K1, Canada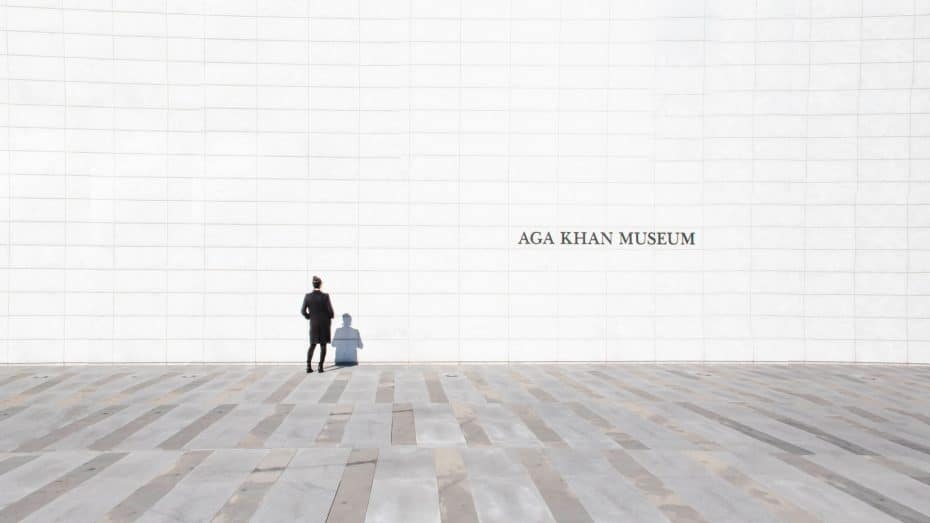 The Aga Khan Museum is dedicated to showcasing Islamic art and culture worldwide. This architectural gem houses over 1,000 exquisite artifacts spanning over a thousand years of history. The museum's permanent collection includes rare manuscripts, ceramics, textiles, and architectural elements originating from various regions.
---
18. Bata Shoe Museum
327 Bloor Street West; Toronto, Ontario, Canada
The Bata Shoe Museum is a unique and fascinating attraction in Toronto that showcases footwear's history and cultural significance. The museum, which opened its doors in 1995, houses over 13,000 pairs of shoes from various historical periods and cultures across the globe. With four floors of exhibits, visitors can explore the stories behind shoes, from ancient Egyptian sandals to contemporary designer heels. Each exhibit offers a deeper look at how footwear reflects different societies' social, economic, and artistic aspects. From celebrity shoes to Arctic footwear, the Bata Shoe Museum promises an intriguing experience for everyone.
---
19. Black Creek Pioneer Village
1000 Murray Ross Pkwy, Toronto, ON M3J 2P3, Canada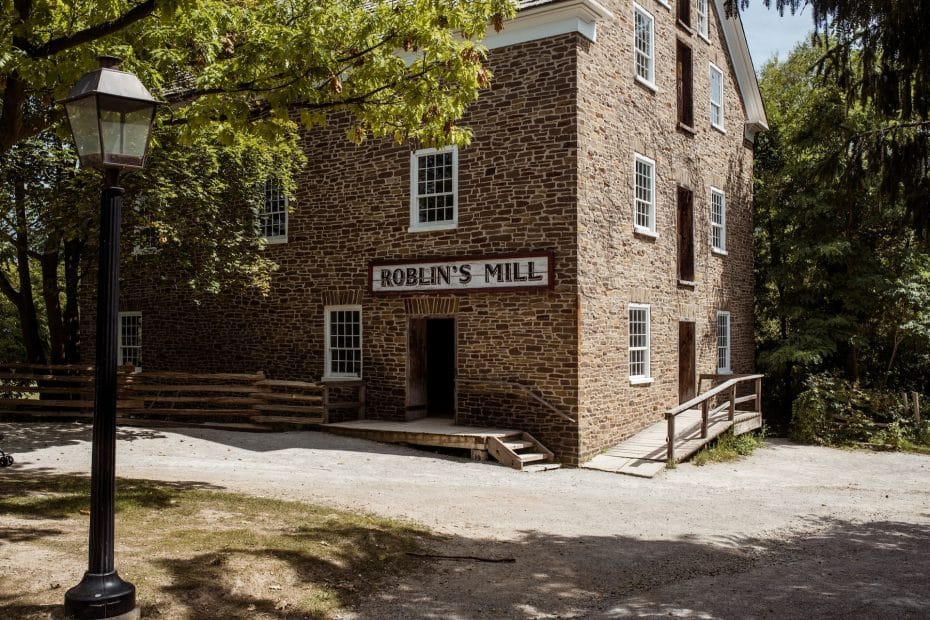 Black Creek Pioneer Village is an open-air heritage museum in Toronto that transports visitors back to the 19th century. It features over 40 authentically restored and furnished buildings from rural Ontario and offers an immersive historical experience. As you stroll through the village, you'll see costumed interpreters carrying out daily chores and working in historic trades like blacksmithing, weaving, and woodworking. Special events such as pioneer festivals and educational programs are offered throughout the year, allowing visitors to gain hands-on experience with old-fashioned crafts and customs. Black Creek Pioneer Village is ideal for families or anyone looking to explore Canada's rich cultural past.
---
20. Ontario Science Centre
770 Don Mills Rd., North York, ON M3C 1T3, Canada
The Ontario Science Centre is a popular attraction in Toronto that seeks to ignite curiosity and spark a passion for science among visitors of all ages. With over 500 interactive exhibits split across eight exhibition halls, the center covers various subjects like space exploration, environmental science, human anatomy, and more. This engaging space also features a planetarium where you can gaze at the stars, an IMAX Dome theatre for immersive movie experiences, and captivating live science demonstrations. Designed to be fun yet educational, visiting the Ontario Science Centre will surely leave you amazed by the wonders of science and technology.
---
21. Fort York National Historic Site
250 Fort York Blvd, Toronto, ON M5V 3K9, Canada
As one of Canada's most important historical sites, Fort York National Historic Site offers a captivating glimpse into Toronto's early military history. Established in 1793, this 43-acre heritage site was once home to the British Army and Canadian militia and played a significant role in the War of 1812. Today, visitors can explore the original buildings, such as the barracks and officers' quarters, where interpreters dressed in period costumes provide fascinating insights into life at the fort during its heyday. Educational programs, guided tours, and military re-enactments bring history to life at Fort York. With its well-preserved structures and rich historical background, visiting Fort York National Historic Site is a must for any history enthusiast or those keen to learn more about Canada's past.
---