In This Post, You'll Learn…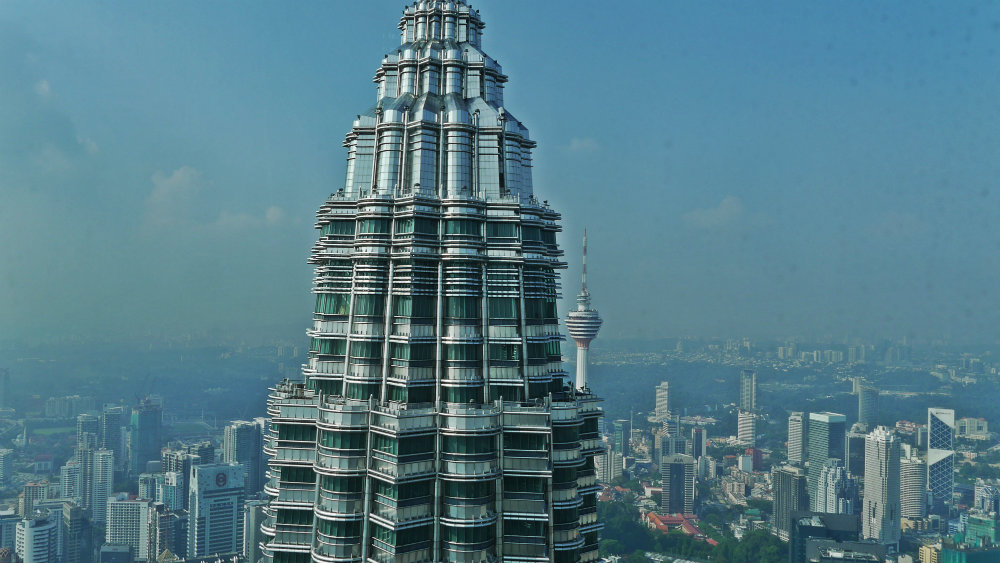 What you should know about where to stay in Kuala Lumpur
Kuala Lumpur, the Malaysian capital, is in many ways a world-class megacity, and in many others, still a small village. This city combines the best treats of big international cities like Dubai with the low prices of South East Asian hotels. KL offers every accommodation option imaginable. From chic boutique-style hostels to quaint pensions, business rooms, and large, sumptuous international chain hotels.
Accommodation in Kuala Lumpur is as varied as its cultural heritage and changes in both quality and rates. Although it is possibly the city with the best value for money ratio in Southeast Asia.
The prices of the top-notch hotels are usually around USD 120, although there are some superior options, and you can even find some even 5-stars for around 50 a night. Mid-range hotels can be around USD 20-30 per night and budget options (hostels) can be booked from around USD 6.
Given the suffocating heat, one of the best things about Kuala Lumpur hotels is that many of the mid-range options available boast a pool.
You will find cheaper prices in hotels during the months of August to November, although this season is usually not recommended for a visit to visit Kuala Lumpur due to the arrival of the monsoon, which brings torrential rain and high temperature and humidity.
The cheapest hotels in town are around the areas of Chinatown and neighbouring Bukit Bintang, while the best luxury options are mostly around KLCC (Kuala Lumpur City Centre), close to the Petronas Twin Towers.
Best areas to stay in Kuala Lumpur
If you are travelling to the Malaysian capital, you are probably wondering which are the best areas to stay in Kuala Lumpur . Here you will find a list of the main districts and neighborhoods of the city and a selection of their best hotels divided into three categories: budget hotel, mi-range and luxury to make your trip to Kuala Lumpur perfect.
1. KLCC (Kuala Lumpur City Centre)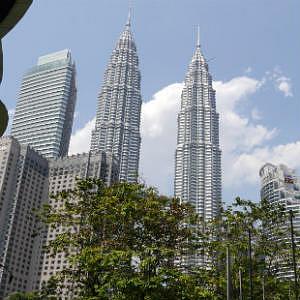 This is probably the best area to stay in Kuala Lumpur, whether you are traveling for business or leisure.
It is the financial center of the city, dominated by the colossal Petronas Twin Towers (once the tallest towers in the world) and KLCC Park, a haven of peace surrounded by some of the city's most renowned skyscrapers.
In this area, you will also find Kuala Lumpur's best shopping malls and attractions such as the KL Tower or the city's Aquarium.
Hotels around this area tend to be on the expensive side. Some of the most renowned hotel chains have flagship hotels in the area. Big brands like Traders Hotel, Shangri-La, or Mandarin Oriental can all be found around KLCC park.
Many of the most exclusive hotels feature sky bars with sublime views of the imposing KL skyline.
Accommodation prices in this area are higher than average, but it is still possible to find a bargain if you know where to look (hint: on the next list).
Hand-picked hotels in Kuala Lumpur City Centre
---
2. Bukit Bintang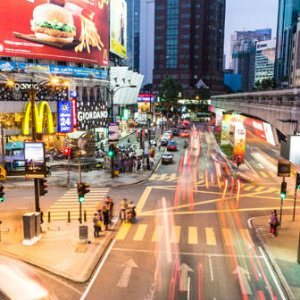 The Bukit Bintang district is located between Kuala Lumpur's financial center (KLCC) and what remains of the historic city center.
It is an area somewhat not as chic as KLCC, but full of shops, bars and restaurants and very well connected to the rest of the city via the elevated train and monorail system. Its equidistance between Kuala Lumpur's main hubs makes Bukit Bintang an excellent area to stay, since it is possible to walk from your hotel in the area to most major attractions, or use public transport.
Hand-picked hotels in Bukit Bintang
---
3. Chinatown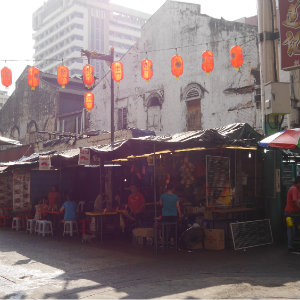 Chinatown is the most recommended option for backpackers, deal-hunters and those who prefer to stay in a place with a bit more authenticity than the financial center.
This picturesque neighborhood has been pedestrianised and mallified in recent years but still retains some of its original spirit and remains one of the best areas to stay in Kuala Lumpur.
The area really comes alive¡ at night and has shopping options, outdoor markets and, obviously, the best and most authentic Chinese food in town.
The hotels in this area are also the cheapest in the city, although quality can vary enormously.
Hand-picked hotels in Chinatown, Kuala Lumpur
---
4. KL Sentral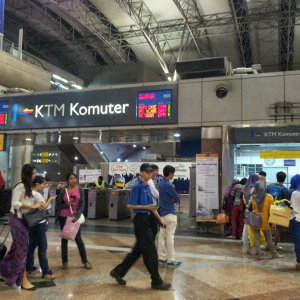 KL Sentral (Kuala Lumpur Central) refers to the area around the Central Train Station, where public transport lines, commuter trains and long distance, monorail, elevated trains and the KLIA Express (airport train) meet its main hub. This makes it one of the best areas to stay in Kuala Lumpur.
It is a very lively shopping area, home to some of the new skyscrapers in the city. It is also close to the Kuala Lumpur's Planetarium, Botanic Gardens and Bird Park.
Around Sentral are some high-end and luxury hotels, but it's also full of cheaper options.
Hand-picked hotels in Sentral KL
---
5. Chow Kit
Chow Kit is a lively area north of the city center. It is very well connected by the monorail and offers modest accommodation at affordable prices. Luckily, the quality / price ratio of this district is usually higher than that of others of similar characteristics.
Among its attractions are its many day and night markets.
Hand-picked hotels in Chow Kit
---
6. Pudu
Although not the most glamourous neighborhood in Kuala Lumpur, it is one of the liveliest. Here, electronics stores and food markets line the picturesque streets. Pudu is located south of Chinatown and is connected to the rest of the city via the Kuala Lumpur High Train.
Pudu also has many cheap hotels.
Hand-picked hotels in Pudu
---
7. Mid Valley
It is a new district / mega complex in the southwestern part of Kuala Lumpur. It is well connected by public transport. The main attraction of this area is the incredible Mid Valley Mega Mall, which includes a shopping center, convention center, offices and a hotel.
It is an area of skyscrapers and many luxury hotels.
Hand-picked hotels in Mid Valley
---