Where to Stay in Girona: What You Need to Know
Located in the north of Catalonia, just under an hour and a half by car from Barcelona, Girona is undoubtedly one of the most charming provincial capitals in Spain. It is a city of human dimensions, with a compact historic centre, easily navigable on foot. In this post, we will talk about the best areas to stay in Girona, Spain.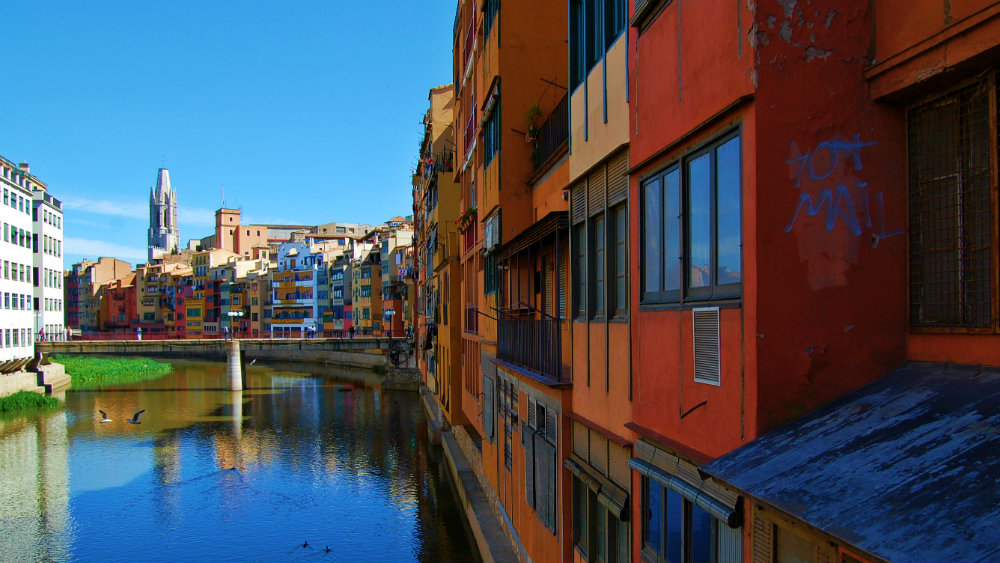 Girona is a town with the appeal of a large city, with many surprises. This small city has an extensive cultural offer and multiple leisure and entertainment options.
Also known as the "City of four rivers", Girona is the capital of Gironés municipality.
With a history dating back two thousand years, the architectural heritage of Girona, especially around Ciutat Vella, showcases the passage of multiple peoples, including Iberians, Romans, Visigoths, Muslims and Jews.
Quaint cobbled streets, a walled quarter and picturesque houses reveal the medieval Girona, while the more modern Girona rises from the colorful houses on the banks of the Onyar to Rafael Masó's noucentism.
Girona has an important airport, and excellent connections by road and rail with Barcelona, Madrid, and the main cities of the Spanish Mediterranean.
This Catalan city is popular for its nightlife. Girona has several nightlife options; cozy pubs, breweries, terraces, bars, live music and nightclubs, many of which are open until very late at night.
This is a guide with the best areas to stay in Girona, Catalonia.
The Best Quarters to Stay in Girona, Spain
1. Recommended Area: Barri Vell (Old Town)
Barri Vell (Old Quarter) houses unique monuments in Europe.
Delimited by Passeig de la Muralla, it comprises the Old Town or Old City, between Torre Gironella and the Onyar river. It displays incredible artistic heritage and medieval buildings.
Here, you can visit the Archaeological Walk with an excellent viewpoint over the city.
Ciutat Vella, as it is also known, preserves other civil and religious buildings, including the Casa de l'a Ardiaca, the Chapel of San Nicolás or San Felix's Basilica, locally famous for its Gothic tower broken by lightning; the Casa Pastors Palace of Justice and the monastery of Sant Pere de Galligans.
Ciutat Vella also houses Girona's old Jewish Quarter, as well as the famous and colorful houses on the Onyar river, recognized by their colorful facades.
As it is a very visited area, Barri Vell is home to dozens of hotels.
As an additional fact, the historic center of Girona was the scenario chosen to represent the city of Bravos in the popular TV show Game of Thrones.
Hand-picked hotels in this area
---
2. Around Girona Railway Station (AVE Station)
Estació de Girona provides commuter rail services, regional trains and long distance connections (both regular and high speed).
This station, in addition to the basic services, houses souvenirs shops, cafeterias and restaurants, banking services, car rental and the local bus station.
Located on Plaça d'Espanya, to the south of Ciutat Vella, this area is a great location to stay in Girona if you're planning to travel by long-distance bus or train around Spain or across the border to France.
Girona Railway Station operates between 7:00 am and 9:00 pm from Monday to Friday and from 9:00 am to 9:00 pm on weekends and holidays.
As it is a very busy area, it offers accommodation at various costs, ranging from hostels, to apartments, pensions and chain hotels.
Hand-picked hotels in this area
Our Top Pick

Hotel Carlemany Girona enjoys an ideal location 600 meters from the historic Barri Vell and 400 meters from Girona's train and bus station. It also offers rooms with free Wi-Fi and a 32-inch flat-screen TV..
---
3. Around Girona – Costa Brava Airport
The Girona-Costa Brava International Airport is located in the municipality of Vilobí d'Onyar, about 12 km from the city of Girona, given its strategic location, it has very good connections with the Costa Brava, Barcelona and the Pyrenees.
It is one of the most important airports in the Iberian Peninsula, especially due to its high low-cost passenger traffic.
It is an important hub for low-cost airlines such as Ryanair or Wizzair.
The airport area is home to restaurants, pharmacies, gas stations and shopping areas.
The Girona-Costa Brava Airport is located away from the city center, so it is a recommended area to stay only if you expect to fly from here to one of the many European destinations offered by Ryanair or any another airline operating there.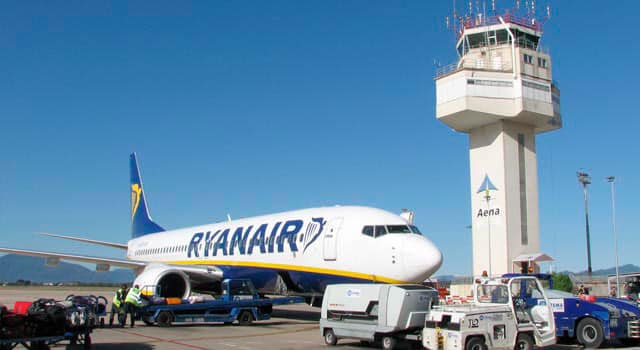 What makes this the best area to stay in Girona
Close to Girona Airport
Recommended for stopovers with low-cost airlines
Hand-picked hotels in this area
Our Top Pick

Salles Hotel Aeroport de Girona offers a free shuttle service to Girona-Costa Brava Airport, 800 meters away. The property has a large free spa that includes a pool and a hot tub.
---
Read this post in other languages:
|ES| Dónde alojarse en Girona: Mejores zonas y hoteles.
|CAT| On allotjar-se a Girona: Millors zones i hotels.