Where to Stay in Geneva – What You Need to Know
Geneva is the second most important city in Switzerland (after Zurich), and the largest of French-speaking Swiss city.
It is located on the shores of Lake Geneva, in the Swiss Alps, near the French border.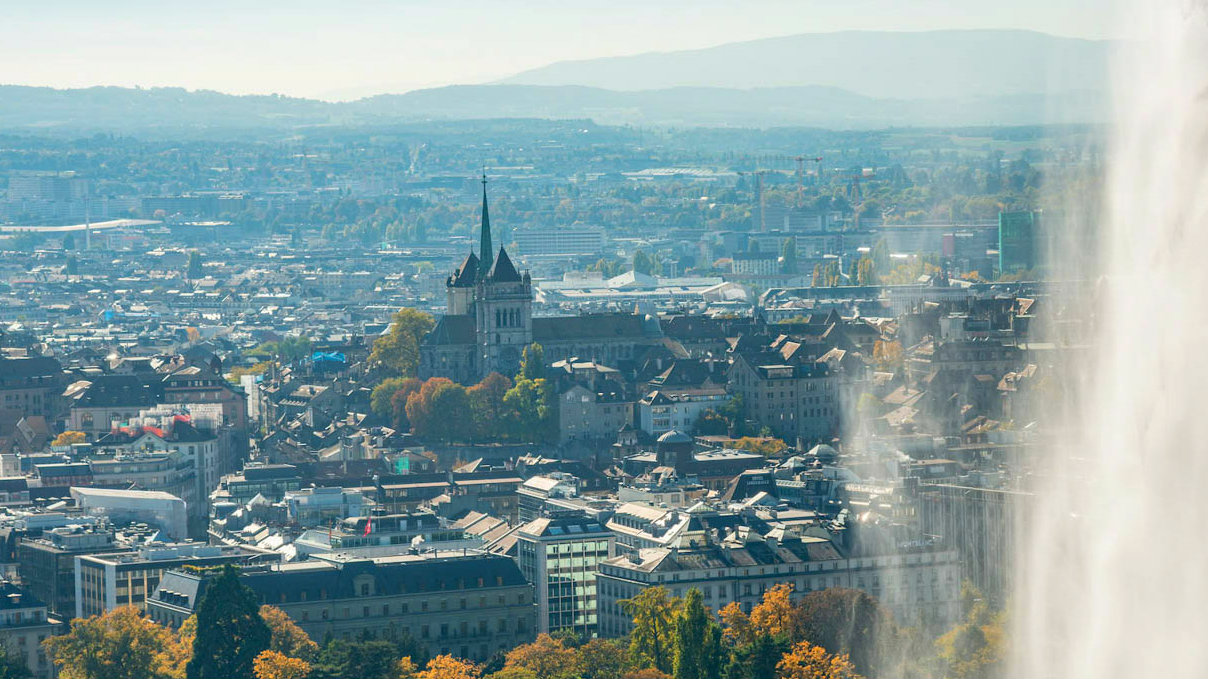 In Geneva, inviting terraces around the lake bring light and a lively nightlife to the city. The lake is also the background to many of the best areas to sleep in Geneva.
The best time to visit Geneva is during spring and summer. Geneva's climate is cool from April to September and November brings cold and dry winters. Summers are cool and sunny
Events are held around Lake Geneva throughout the year.
Geneva has a bus, tram and train system. Public transport in Geneva works like a Swiss clock (pun intended) and reaches almost every corner of the city. Public transport tickets are expensive compared to other European cities, but the good news is that many hotels provide the Geneva Transport Card, which allows you to use public transport for free during your visit.
Also called The City of Peace, Geneva is home to the European headquarters of several relevant international organizations such as the UN or the Red Cross. It also has a charming historical centre and many parks, markets and squares.
Among the best areas to stay in Geneva are Les Bains des Pâquis (See accommodation in Pâquis), La Cité (See accommodation in La Cité), Plainpalais (See accommodation in Plainpalais) and Saint-Gervais et des Grottes (See accommodation in Saint-Gervais et des Grottes).
Accommodation Options in Geneva
Hotels in Geneva
The best hotels to stay in Geneva
Hostels in Geneva
Hostels and cheap stays in Geneva
Apartments in Geneva
Would you like independence? Book an apartment in Geneva
Bed & Breakfast in Geneva
Inns, B&Bs and guest houses in several areas around Geneva
The Best Areas to Stay in Geneva, Switzerland
1. Recommended Area: Pâquis
Pâquis is derived from the word pâturage, which in French is "meadow". It is located next to Lake Geneva.
Pâquis is one of the best areas to stay in Geneva due to its lively nightlife. The area around the lake is full of activity during the night, both in winter and in summer.
The most important tourist attraction in this area is the lake itself, its light show and its jet d'eau (water jet). This fountain, with a water propulsion of almost 150 meters high, is the largest in Switzerland and a must-see attraction in Geneva.
Lake Geneva includes a beach (Bains des Pâquis), a very popular hangout in the summer.
Pâquis is connected by tram lines 14, 15 and 18 (stations Cornavin, Môle, and Butini). Tram lines run along Rue de Lausanne, a major avenue on the northwest border of the neighbourhood and where the main train station is also located.
From pubs, shops and restaurants to beaches, gardens and parks. Pâquis has all kinds of attractions nearby.
Hand-picked hotels in this area
---
2. Saint-Gervais & Grottes
Saint-Gervais & Grottes unifies two of the most central districts of Geneva. Saint-Gervais Les Bergues is located next to Paquîs and the lake, and Grottes is located west of Geneva's main train station.
This district stands out for having excellent nightlife and displaying a sharp contrast between the bourgeois Saint-Gervais, by the lake, and the industrial and bohemian Grottes as its hipster counterpart.
The attractions of Saint Gervais include streets and squares dating back to medieval times, the Romanesque Temple of Saint-Gervais and the neo-Gothic Basilique Notre-Dame de Genève.
Probably the most curious tourist attraction in Grottes, however, are the schtroumpfs, colourful and twisted buildings complexes built in a bold modern style.
This area is full of second-hand stores, theatres, cinemas and cultural centres.
Its central location and interesting architecture make Saint-Gervais & Grottes one of the best areas to stay in Geneva.
Hand-picked hotels in this area
---
3. Cité – Vieille Ville (Old Town)
The old town of Geneva, in French called Vieille Ville (Old Village) is located south of the Rhone River.
It is an old labyrinth of small streets and picturesque squares, full of cosy cafes, restaurants, galleries, museums and places of historical interest.
The must-see attractions in this area include the Cathedral of Saint-Pierre, Maison Tavel and the old arsenal, Place du Bourg-de-Four and Boulevard Treille.
The area of Cité – Vieille Ville is also home to the Museé d'Art et d'Histoire, with interesting artistic and historical pieces.
The Bel-Air-Cité, Molard and Rive tram stations connect this area rich in history with the rest of Geneva.
The Old Town is one of the best areas to stay in Geneva for medieval architecture and history lovers.
Hand-picked hotels in this area
---
4. Plainpalais
Plainpalais is a huge square located southwest of Geneva's Old Town.
It is a university area, The main attraction here is its flea market.
The area is also famous for its varied restaurants and pubs.
The Plainpalais and its neighboring street – Rue de l'Ecole-de-Médecine and the Bains district are the centres of nightlife in Geneva.
The vicinity of Plainpalais includes the headquarters of the Red Cross, the International Clock Museum and the Ethnographic Museum.
This area is connected by tram line 15 (Plainpalais station).
Plainpalais is one of the best areas to stay in Geneva because of its lively nightlife and its proximity to the historic city center.
Hand-picked hotels in this area
---
Cheap accommodation in Geneva
As Geneva is a city with such high accommodation costs, we have included a selection of the best cheap hotels in Geneva.
These selected accommodations are located in less central areas than those described above and in some cases private (or rental) transportation will be necessary to get you to the city centre.
Budget Accommodation in and Around Geneva
---
This post in other languages