Barcelona, the lively capital of Catalonia, reflects a perfect fusion of rich history and modern city vibes. This fascinating city is known for its stunning architecture, lovely cuisine, and exciting nightlife. If you're wondering where to stay in this beautiful city, come with us on an unforgettable journey through the top 21 luxury and boutique hotels in Barcelona that offer exceptional style and comfort.
---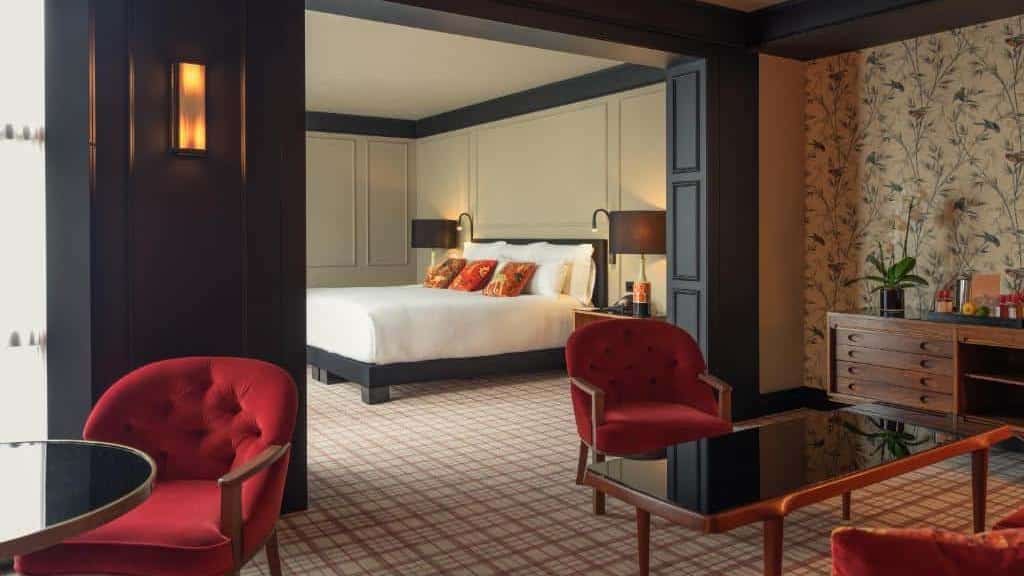 Barcelona is a beautiful city with many lovely hotels showing its rich history and modern style. These top 21 luxury and boutique hotels in Barcelona are sure to impress with their elegant designs and top-notch service.
Each hotel on this list stands out because of its charming mix of old and new. When you stay at one of these hotels, you'll enjoy more than just pretty spaces. They offer guests high-quality dining, relaxation at soothing spas, and breathtaking infinity pools.
These amazing Barcelona hotels are perfect for travelers who want to experience the best of the city. From exploring the charming streets of the Gothic Quarter to shopping on Passeig de Gracia or admiring the famous Sagrada Familia, staying at one of the top luxury hotels in Barcelona guarantees a memorable trip.
For our list of the top 21 luxury and boutique hotels in Barcelona, we have carefully chosen excellent four and five-star properties that promise unforgettable stays in this stunning Spanish city.
---
---
The Best Luxury & Boutique Hotels in Barcelona
1. Hotel El Palace Barcelona
Gran Via de les Corts Catalanes, 668, 08010 Barcelona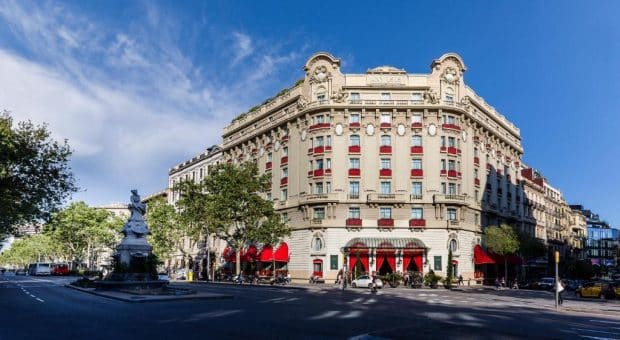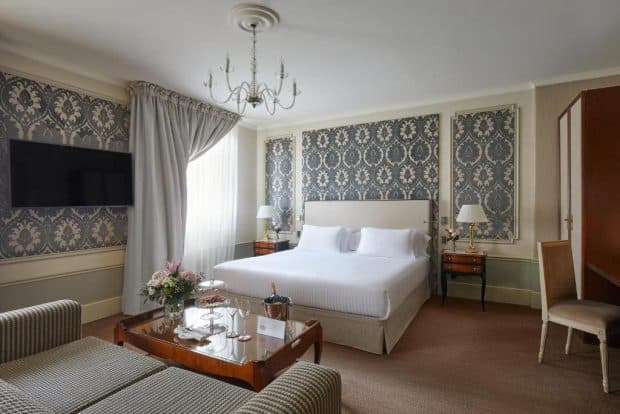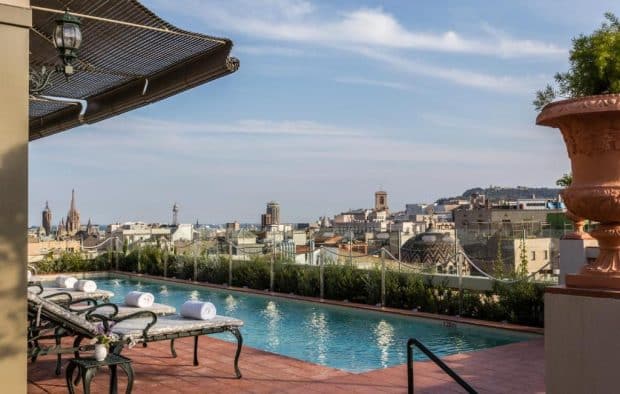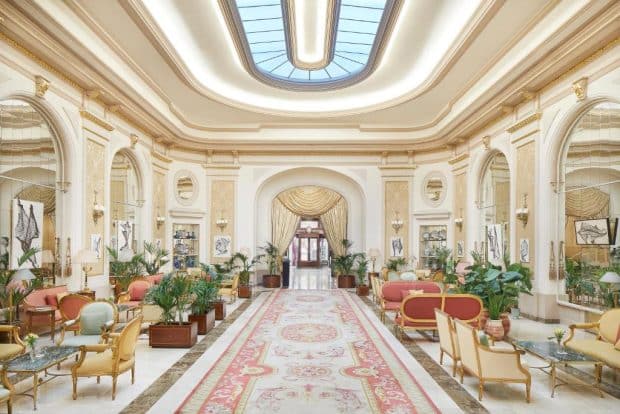 Hotel El Palace Barcelona is a luxurious five-star hotel in the heart of Barcelona. The hotel is known for its elegant architecture, tastefully designed rooms, and top-notch service. It offers a range of amenities, such as a spa, rooftop pool, and gourmet dining options. With its classic charm and modern comforts, Hotel El Palace is ideal for travelers seeking a luxurious stay in Barcelona.
---
2. Hotel Casa Sagnier
Rambla de Catalunya, 104, 08008 Barcelona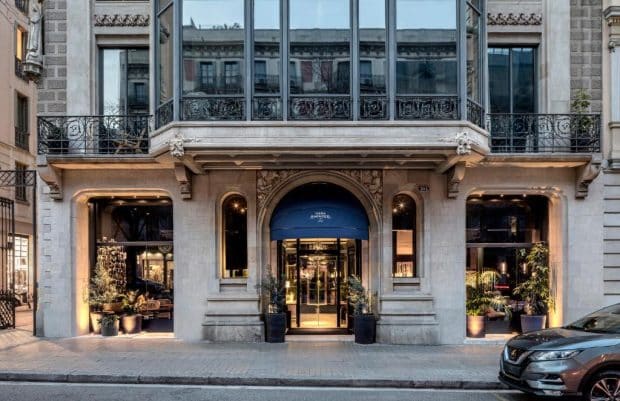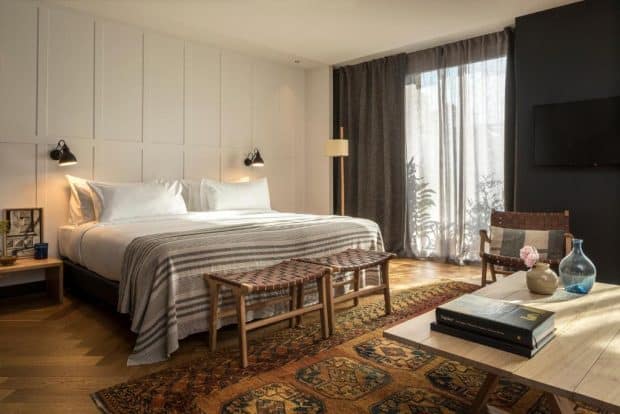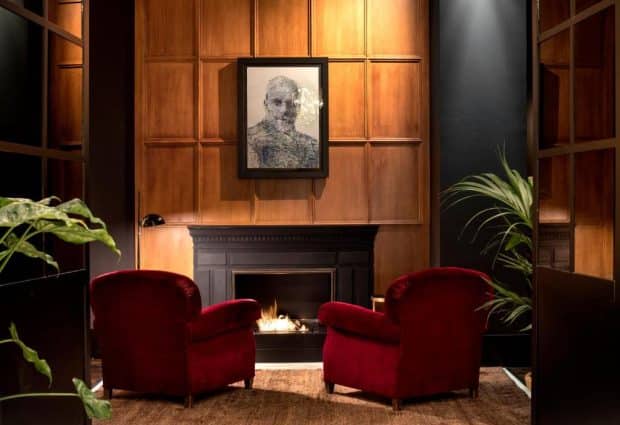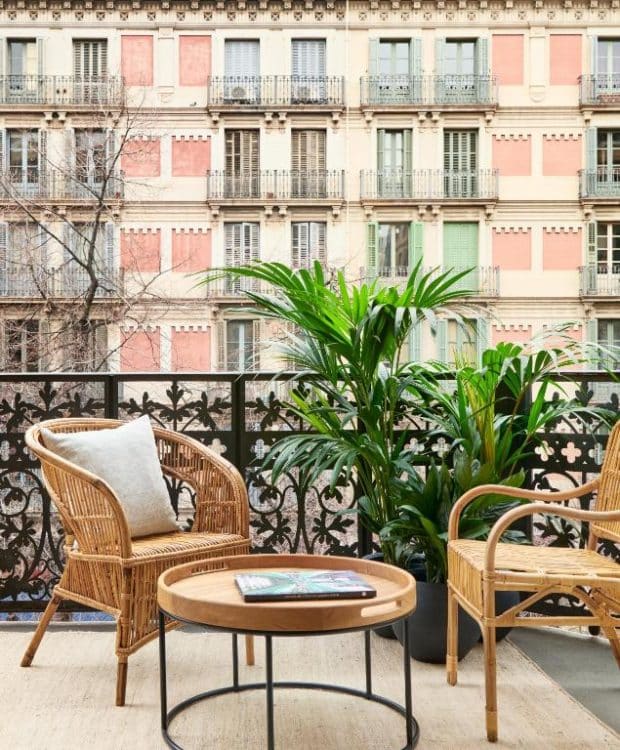 Hotel Casa Sagnier is situated within a stunning modernist building designed by Josep Puig i Cadafalch, one of Barcelona's most renowned architects. This boutique hotel offers a unique blend of history and modern comforts, with spacious guest rooms featuring intricately detailed ceilings and stylish furnishings. Guests can relax in the picturesque garden or grab a bite at their inviting bistro, soaking up the charm of this architectural marvel.
---
3. Serras Barcelona
Pg. de Colom, 9, 08002 Barcelona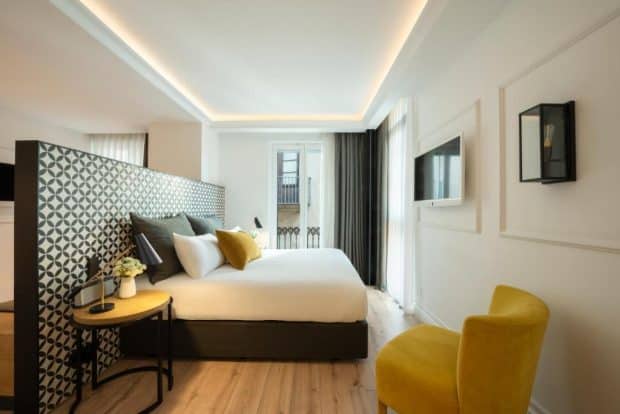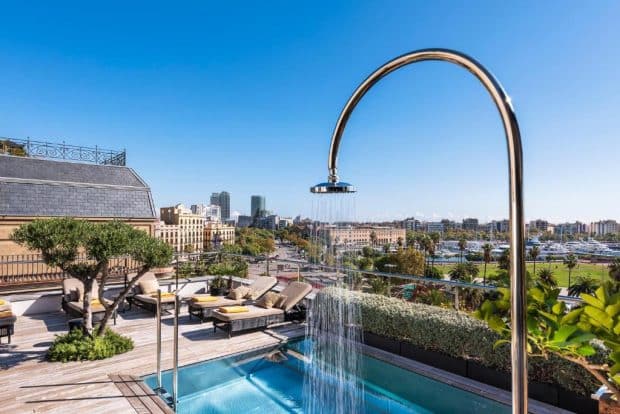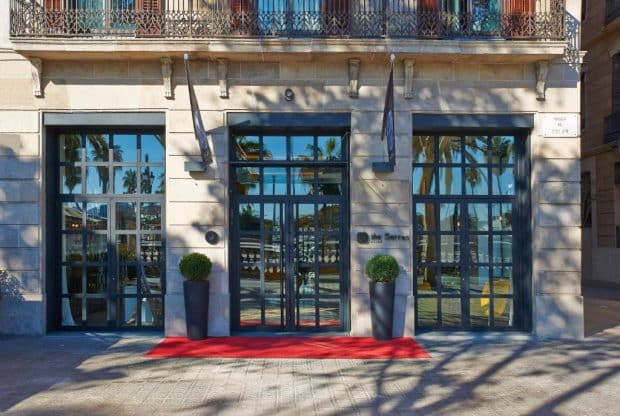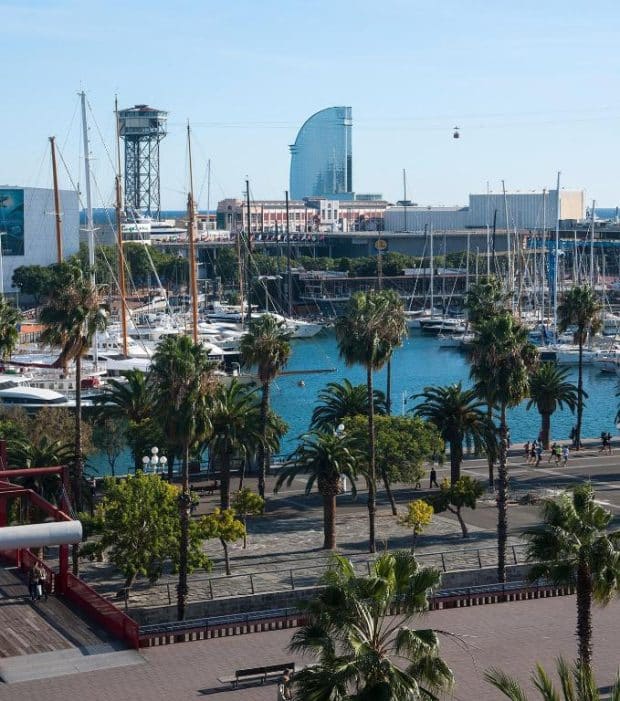 Serras Barcelona is a boutique hotel situated in the vibrant Gothic Quarter district. Its stylish interior design combines contemporary style with historical charm, creating a cozy and chic atmosphere. The rooftop terrace offers panoramic views of the city and a refreshing pool to cool off in. Guests can also enjoy the highly-rated restaurant and bar housed within the hotel.
---
4. ME Barcelona
C/ de Casp, 1-13, 08010 Barcelona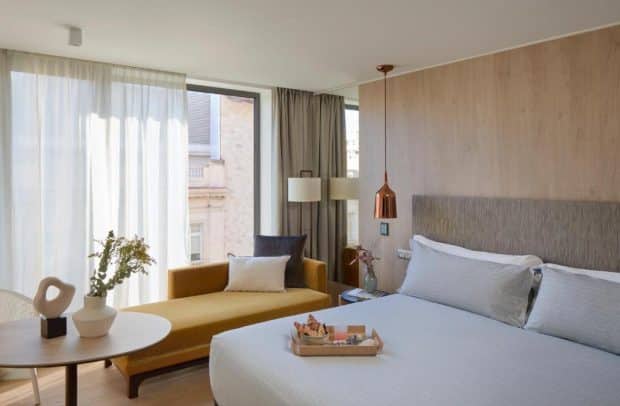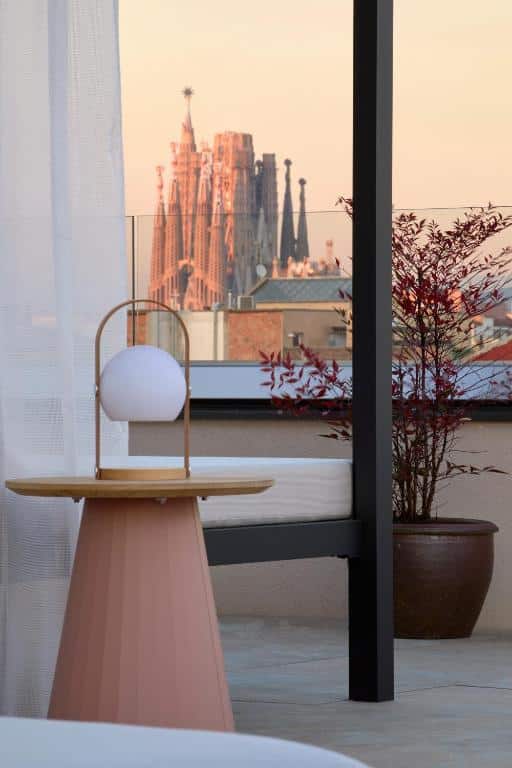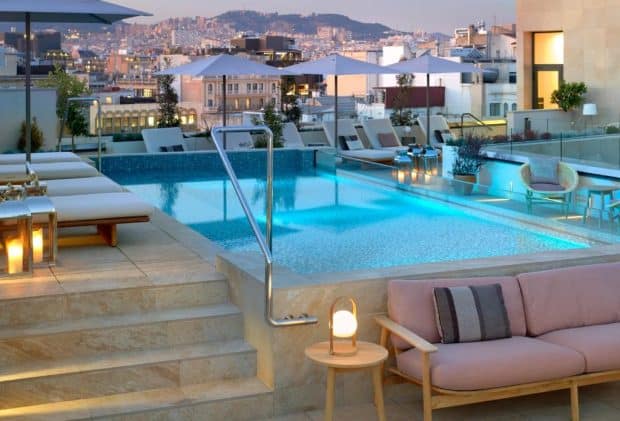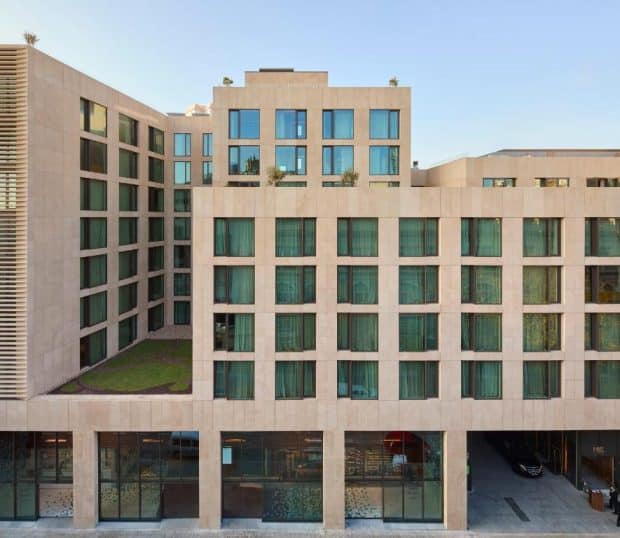 ME Barcelona is a design-driven luxury hotel in the city's bustling Eixample District, one of the best areas in Barcelona for nightlife. The hotel features sleek rooms with state-of-the-art technology and floor-to-ceiling windows offering breathtaking city views. Guests can enjoy indulgent spa services or take advantage of the convenient access to nearby attractions. ME Barcelona offers a truly immersive experience, perfect for young travelers or those looking for something different.
---
5. Hotel Boutique Mirlo Barcelona
Av. del Tibidabo, 32, 08022 Barcelona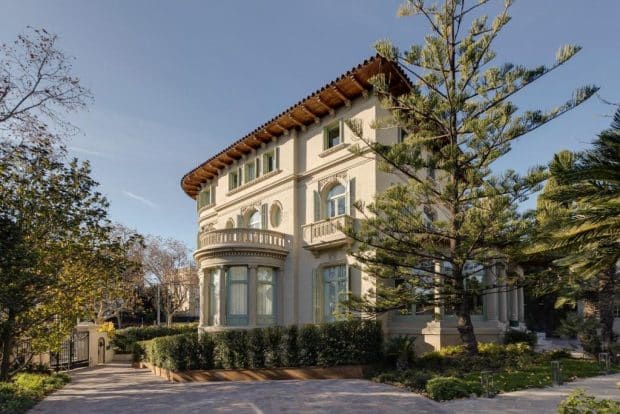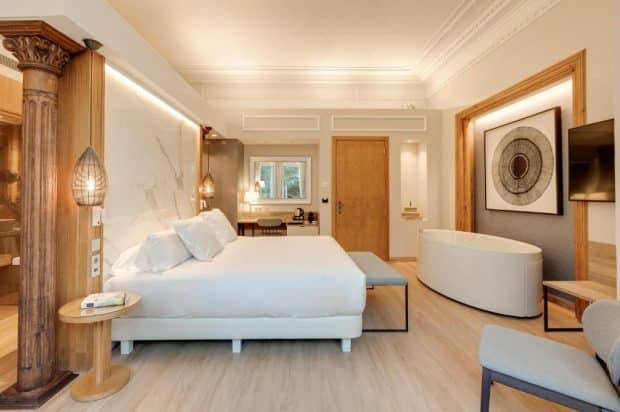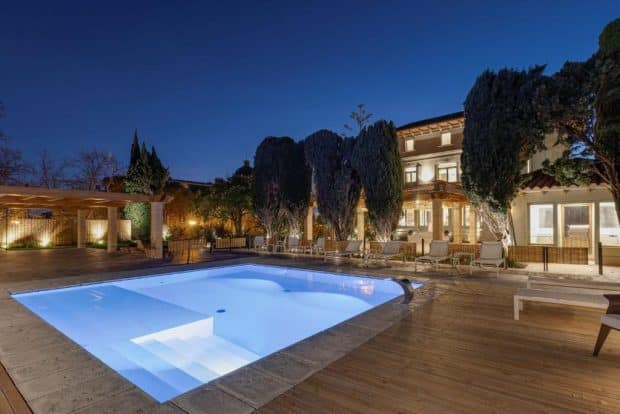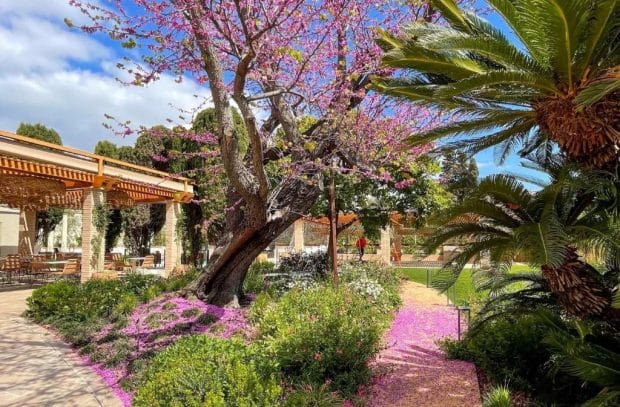 Located in the upscale Sarrià-Sant Gervasi District of Barcelona, Hotel Boutique Mirlo Barcelona offers a luxurious 5-star stay. Guests can enjoy various amenities, including a garden, shared lounge, restaurant, and bar. Free WiFi is available throughout the hotel, and guests can take advantage of 24-hour room service and front desk assistance. The hotel also boasts a spa and wellness center with a sauna, outdoor swimming pool, hot tub, and terrace accessible to all guests. Some rooms also feature a patio or city views.
---
6. Monument Hotel
Pg. de Gràcia, 75, 08008 Barcelona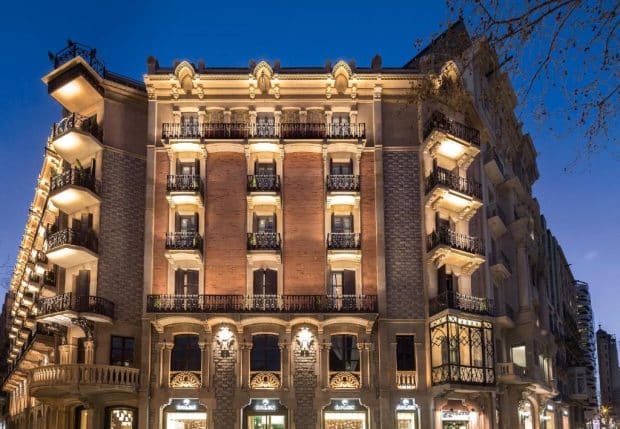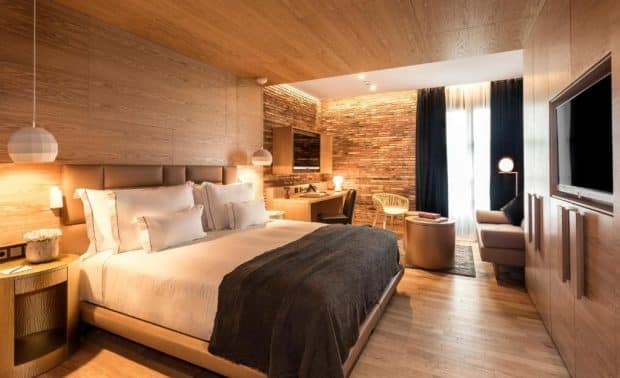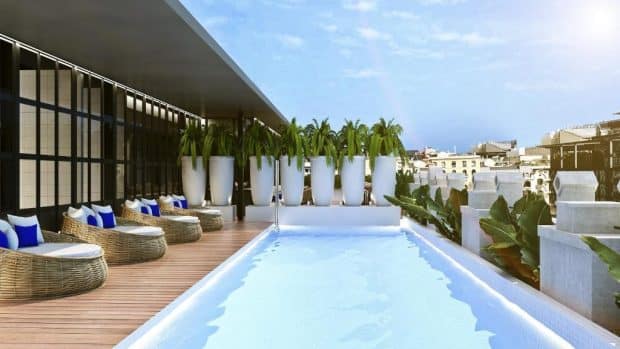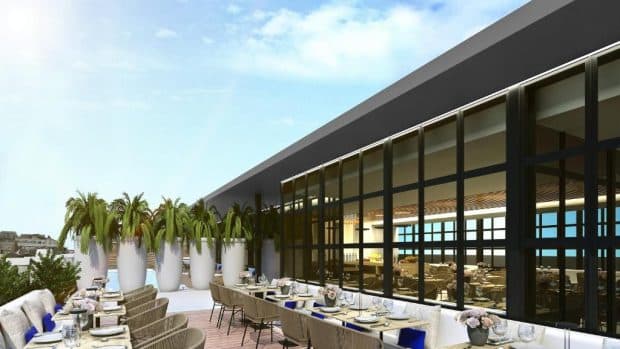 Located on Passeig de Gràcia, one of the most iconic streets in Barcelona, Monument Hotel offers a sophisticated and modern atmosphere. Housed in a historic building with an impressive façade, the hotel's interior features luxurious and spacious rooms, providing an exceptional stay for guests. The on-site Lasarte Restaurant has earned the prestigious Michelin three-star title, making it an unmissable dining experience.
---
7. Alma Barcelona GL
C/ de Mallorca, 269, 08008 Barcelona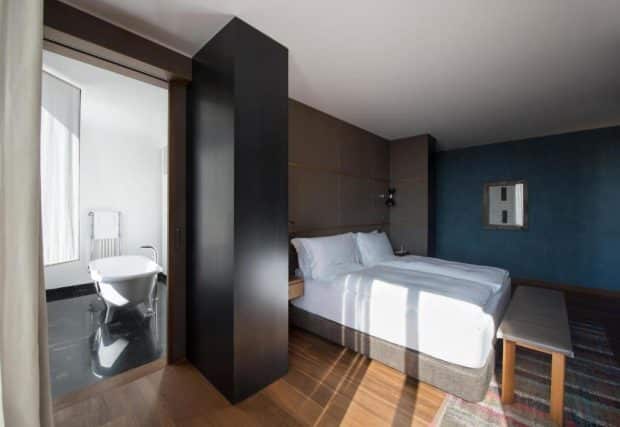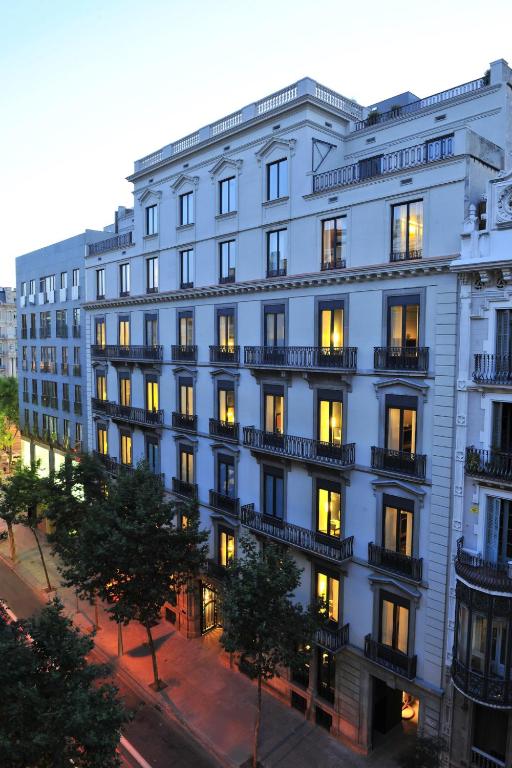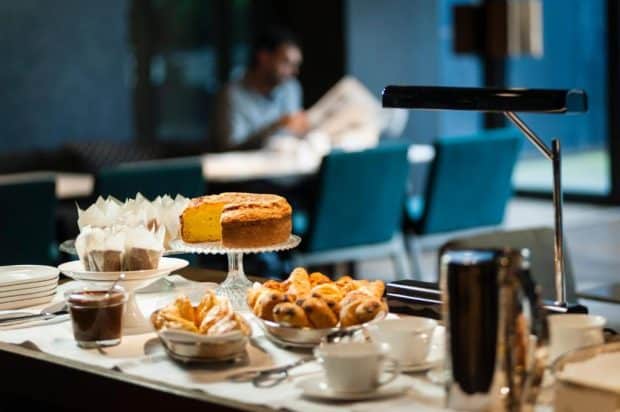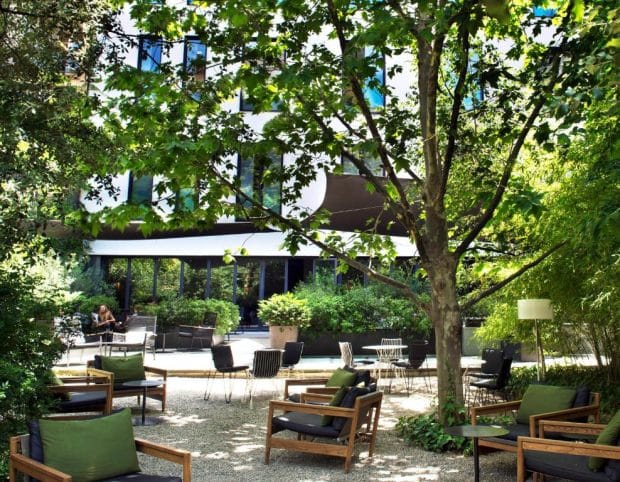 Alma Barcelona GL is a luxury hotel in the heart of Barcelona's Eixample District, offering guests a chic and elegant ambiance. This boutique hotel boasts spacious rooms with modern amenities, a stunning rooftop terrace, and a state-of-the-art spa. Guests can enjoy fine dining at the on-site restaurant or relax in style at the exclusive cocktail bar. With its prime location and first-class services, Alma Barcelona GL is the ideal choice for travelers seeking a sophisticated retreat in the city.
---
8. Mandarin Oriental, Barcelona
Pg. de Gràcia, 38-40, 08007 Barcelona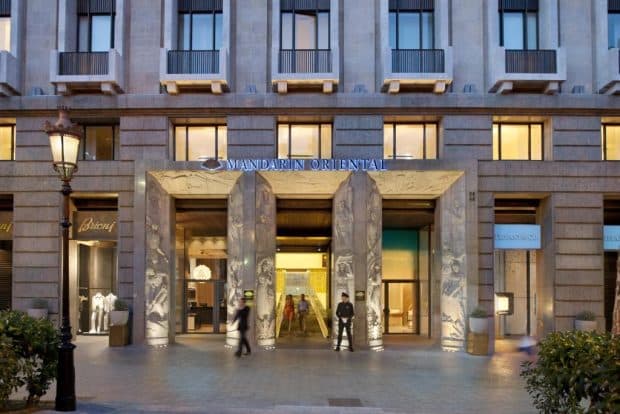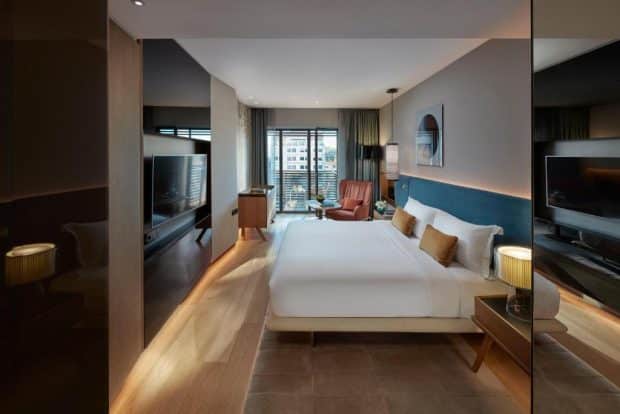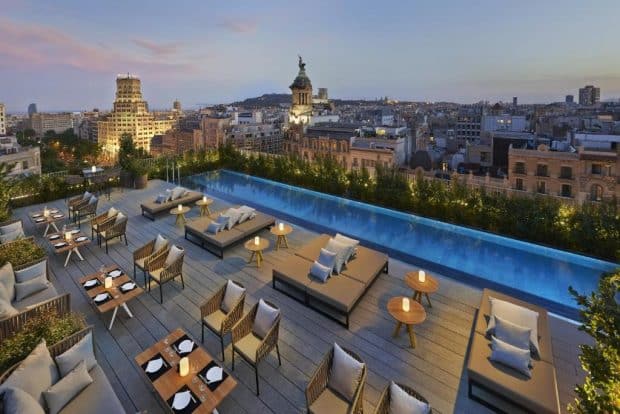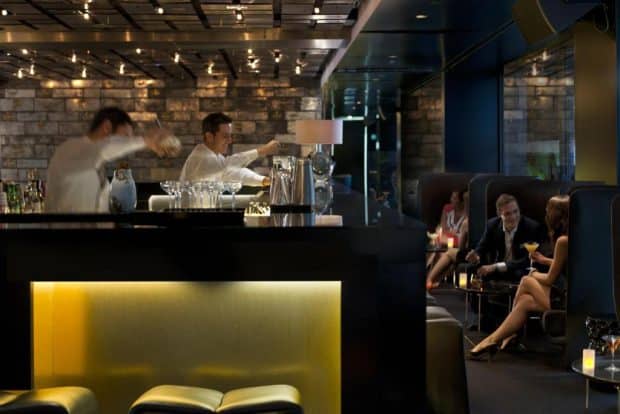 The Mandarin Oriental, Barcelona, is an iconic luxury hotel renowned for its contemporary design and exceptional service. Nestled on the prestigious Passeig de Gràcia, this boutique hotel offers unparalleled comfort and sophistication with spacious rooms and suites, an exquisite dining experience, and an indulgent spa. From the vibrant rooftop terrace to the serene indoor pool and fitness center, Mandarin Oriental provides an oasis of calm amid the bustling streets of Barcelona.
---
9. Sofitel Barcelona Skipper
Av. del Litoral, 10, 08005 Barcelona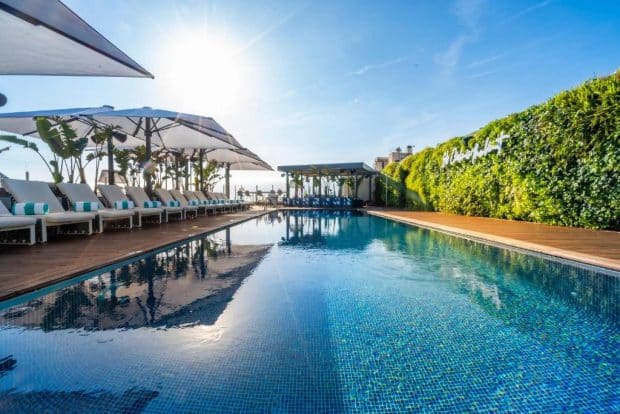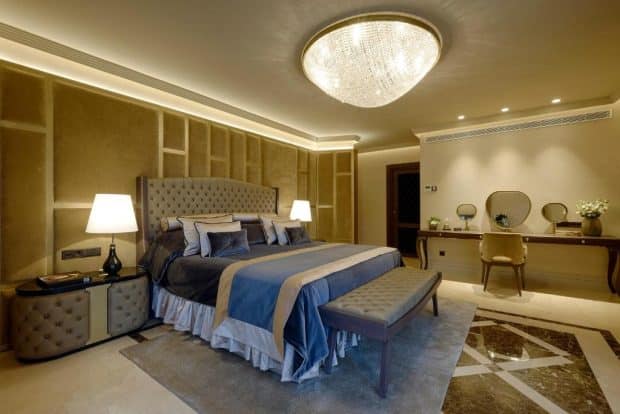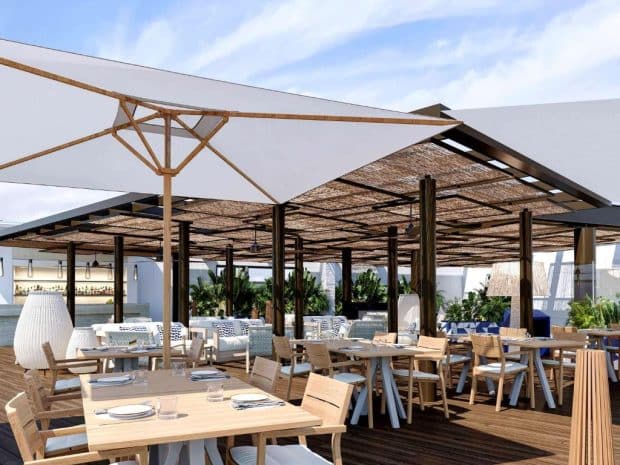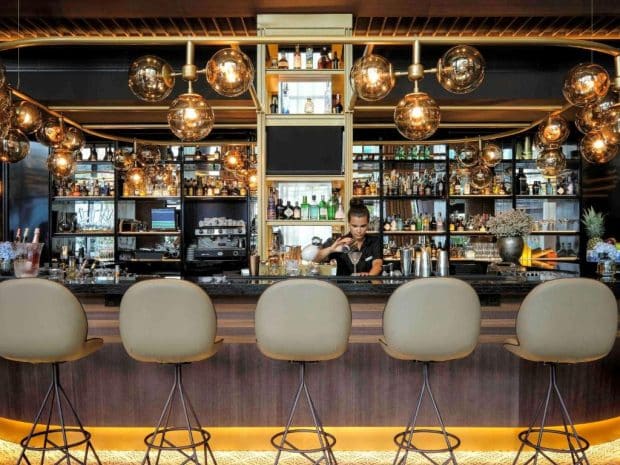 Situated close to Barceloneta Beach and Olympic Marina, Sofitel Barcelona Skipper offers an outstanding blend of luxury and comfort in a unique coastal setting. Guests can enjoy elegant accommodations featuring private balconies with seaside views, indulge in delicious cuisine prepared by expert chefs, or relax with refreshing drinks at the hotel's bars. The hotel's exceptional amenities include an outdoor pool, spa facilities, and cutting-edge conference spaces for business travelers.
---
10. Wittmore Hotel – Adults Only
Carrer de Riudarenes, 7, 08002 Barcelona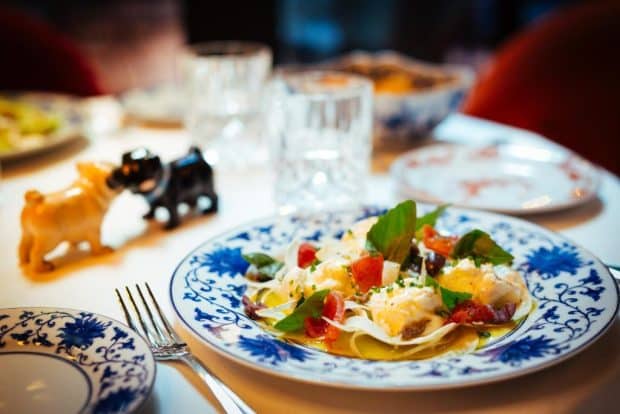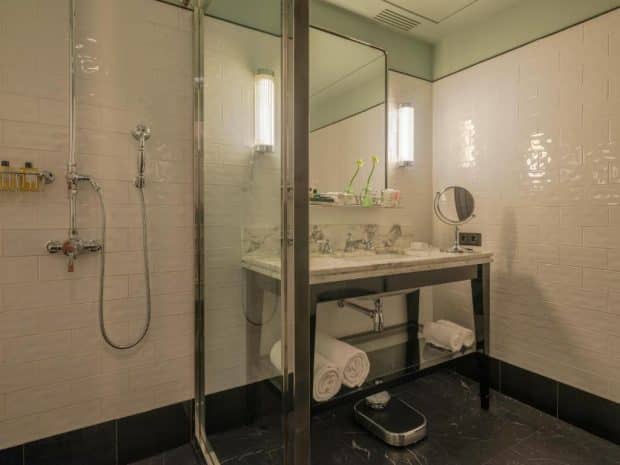 Offering a sophisticated adults-only experience in the Gothic Quarter of Barcelona, Wittmore Hotel is a chic retreat for discerning travelers. The boutique property features stylishly appointed rooms and suites that merge classic details with modern comforts. Guests can unwind on the secluded rooftop terrace featuring an urban garden and plunge pool or indulge in fine local cuisine at Witty's Restaurant & Bar. Wittmore Hotel provides an intimate atmosphere promising memorable stays.
---
11. Primero Primera
Carrer del Dr. Carulla, 25, 08017 Barcelona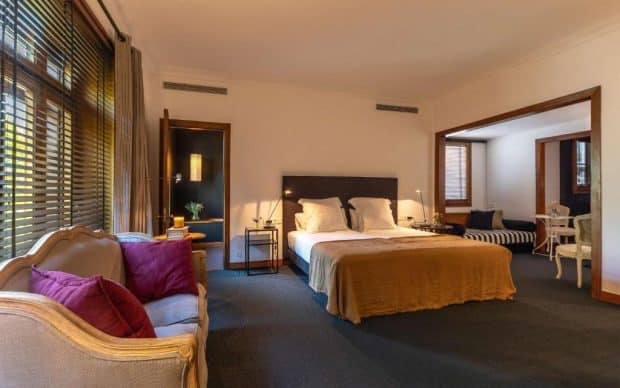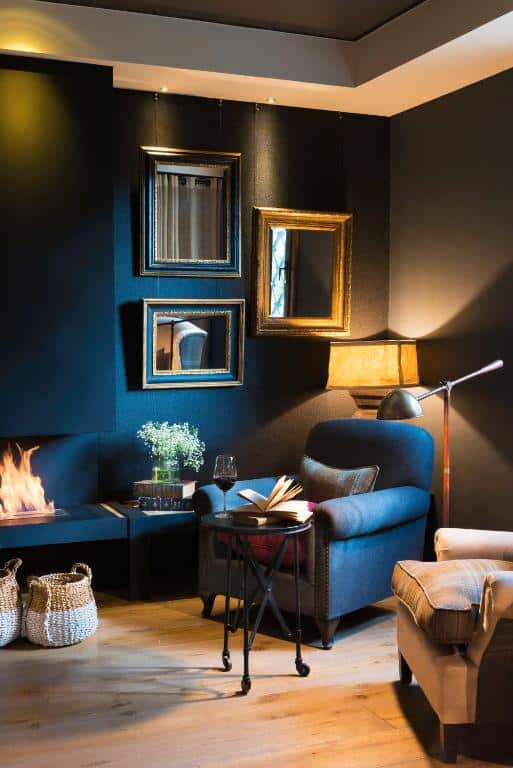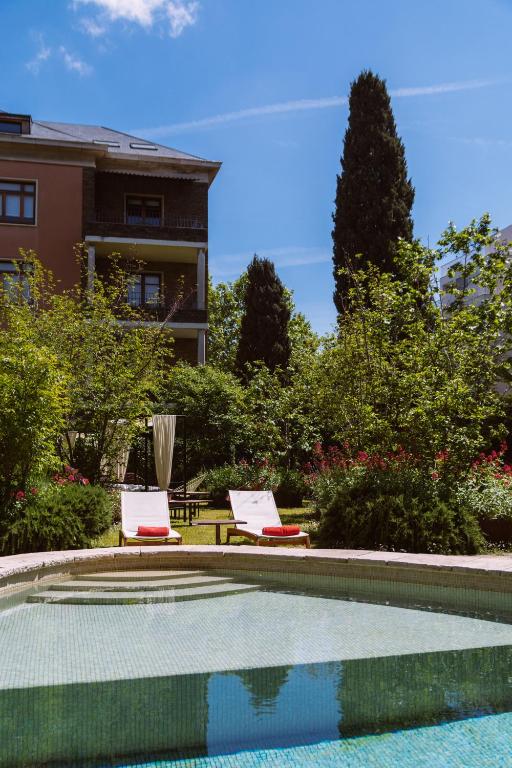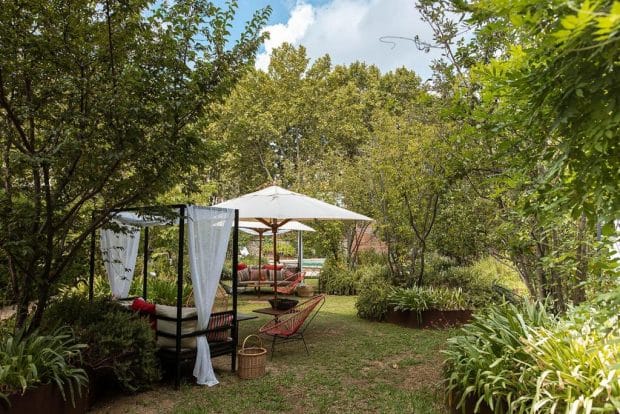 Primero Primera is a luxury boutique hotel in the upscale neighborhood of Tres Torres in Barcelona. This elegant hotel features a charming garden, cozy lounge areas, and stylishly designed rooms. Guests can enjoy amenities such as an honesty bar, where they choose their drinks and snacks and note them down to be added to their room bill. Primero Primera is perfect for travelers seeking a quiet, sophisticated retreat amidst the bustling city of Barcelona.
---
12. Antiga Casa Buenavista
Rda. de Sant Antoni, 84, 08001 Barcelona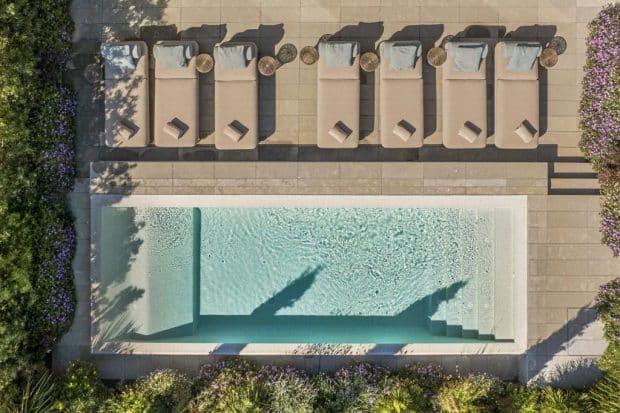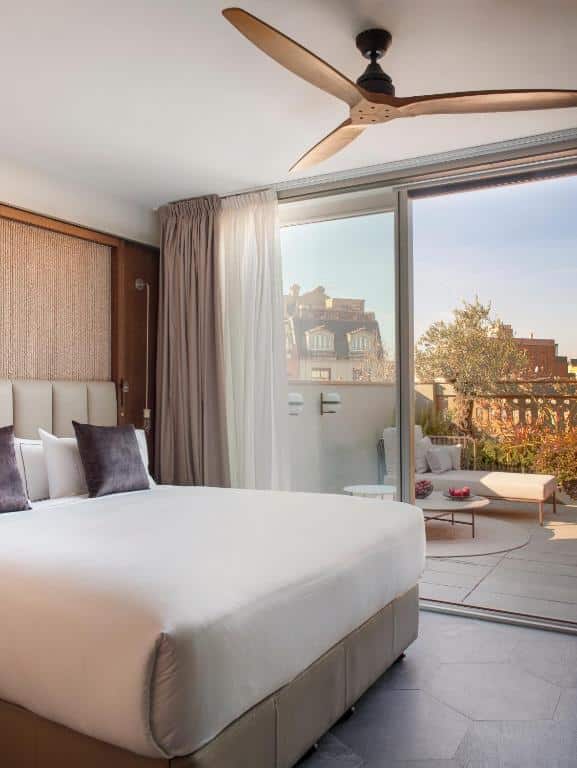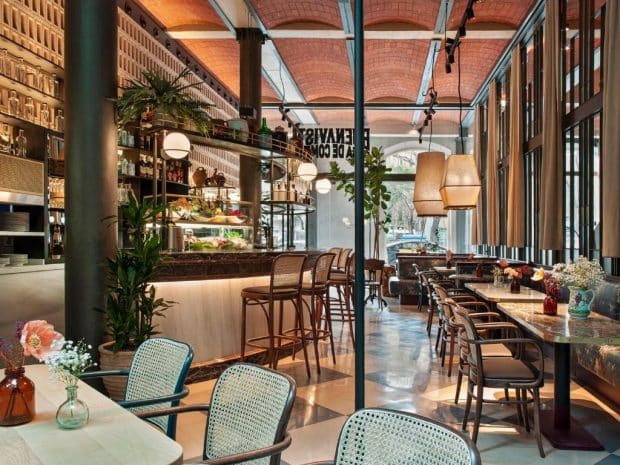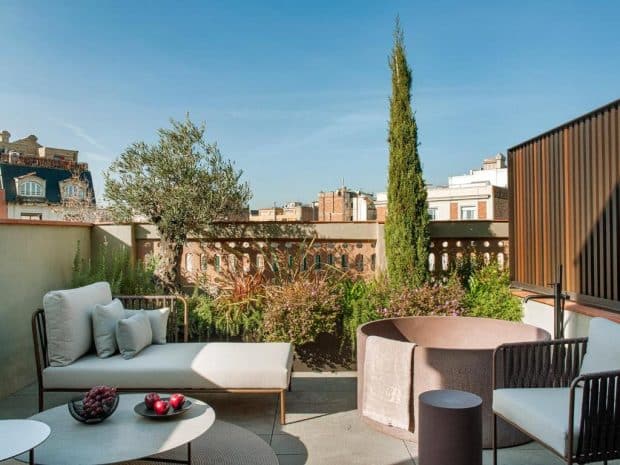 Antiga Casa Buenavista is an exquisite boutique hotel set in a beautifully restored 19th-century building. Guests are immersed in Barcelona's history while staying in this charming hotel, which combines antique furnishings with modern amenities. Each room is uniquely decorated and boasts high ceilings, making for a luxurious stay. Located near the city center, Antiga Casa Buenavista provides easy access to Barcelona's top attractions for its guests.
---
13. The One Barcelona GL
C/ de Provença, 277, 08037 Barcelona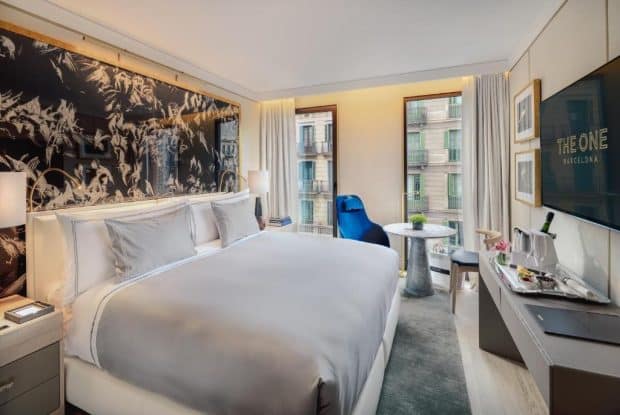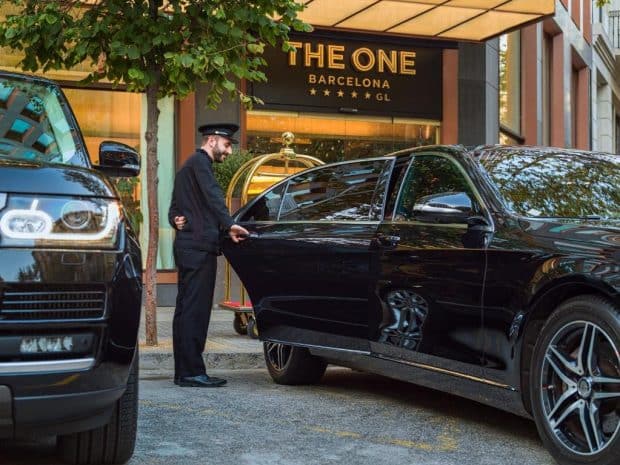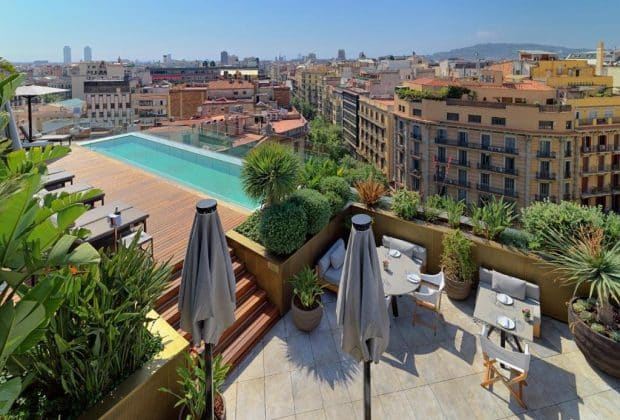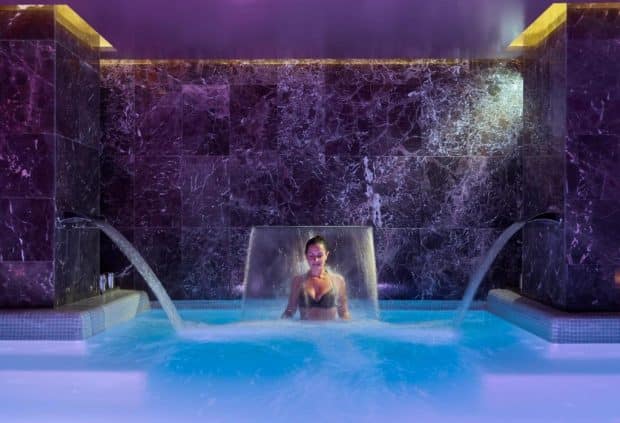 The One Barcelona GL is an opulent luxury hotel with stunning city views from its rooftop terrace. This five-star property features elegantly appointed guestrooms and suites with lavish interiors, marble bathrooms, and plush bedding. The hotel's wellness and spa facilities provide an oasis for relaxation after a day of exploring the city. Additionally, guests can enjoy fine dining at the on-site restaurant or sip on carefully crafted cocktails at their swanky rooftop bar.
---
14. Olivia Plaza Hotel
Pl. de Catalunya, 19, 08002 Barcelona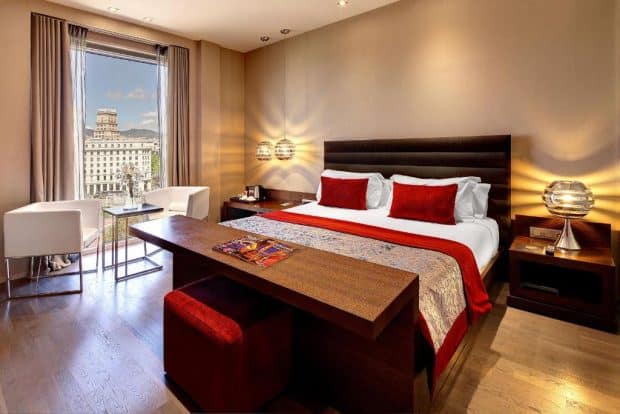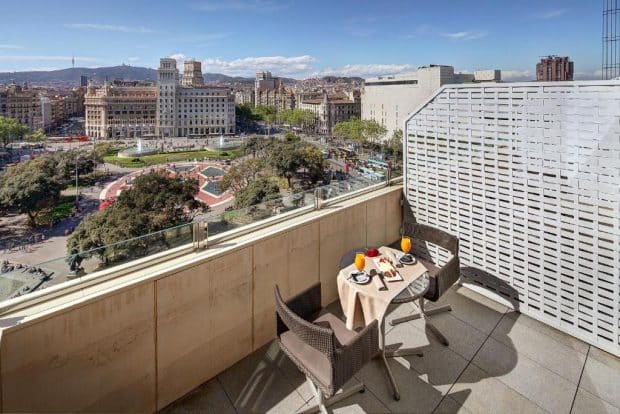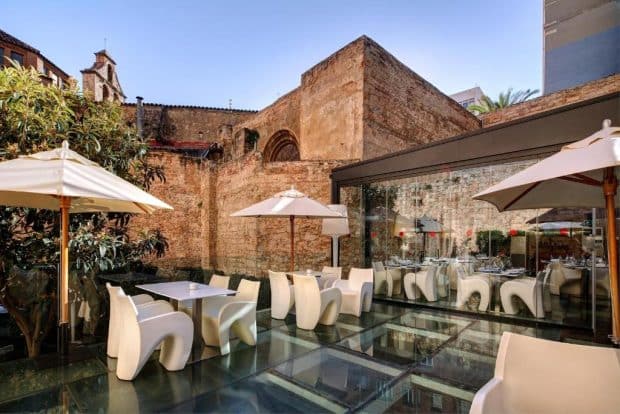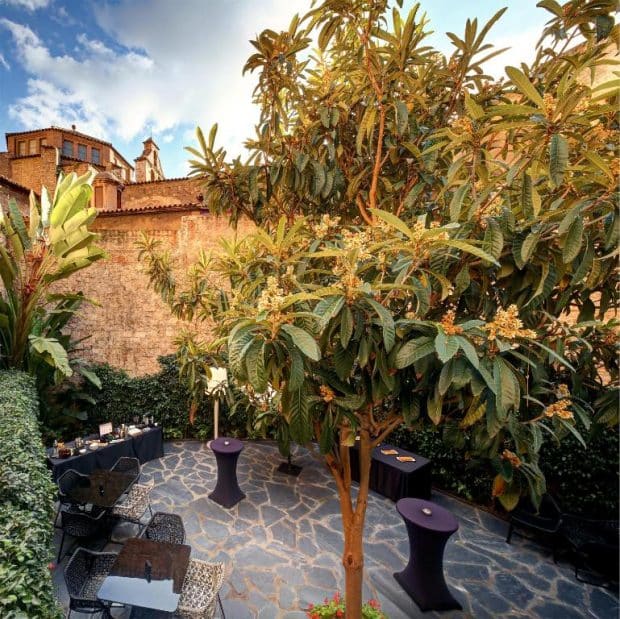 Olivia Plaza Hotel is a contemporary boutique hotel located in the heart of Barcelona's vibrant city center. Overlooking Plaça Catalunya and just steps from Las Ramblas, this design-focused property offers stylish accommodations with modern amenities. Guests can also take advantage of their chic terrace bar that serves delicious tapas, making it an ideal option for travelers seeking a convenient location paired with undeniable style.
---
15. Casa Camper Barcelona
Carrer d'Elisabets, 11, 08001 Barcelona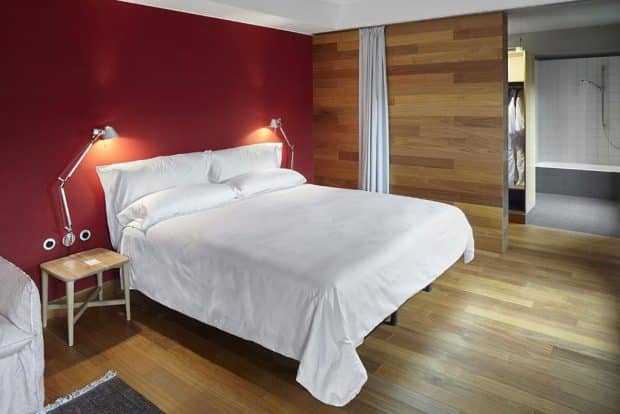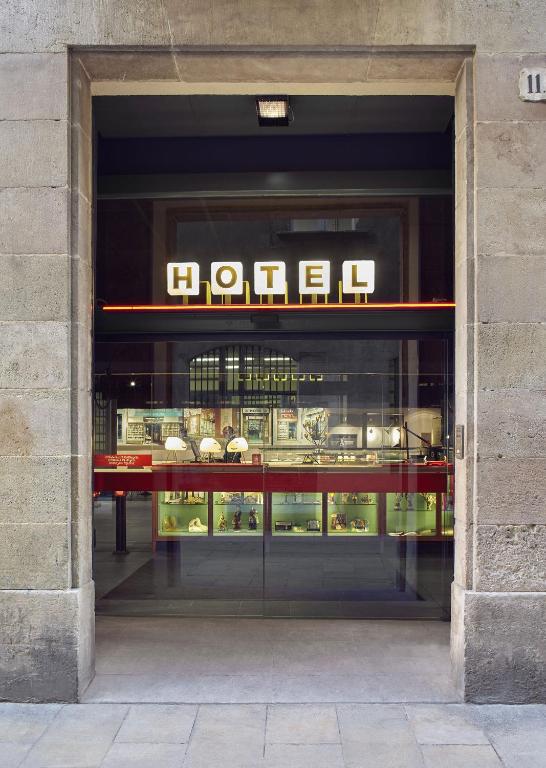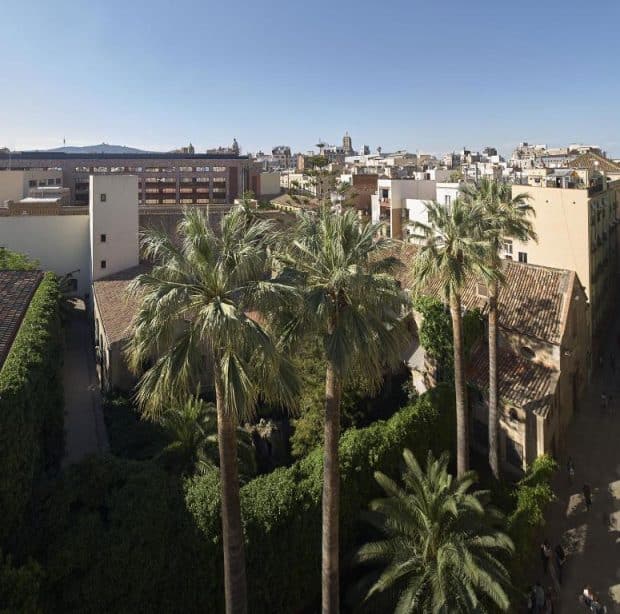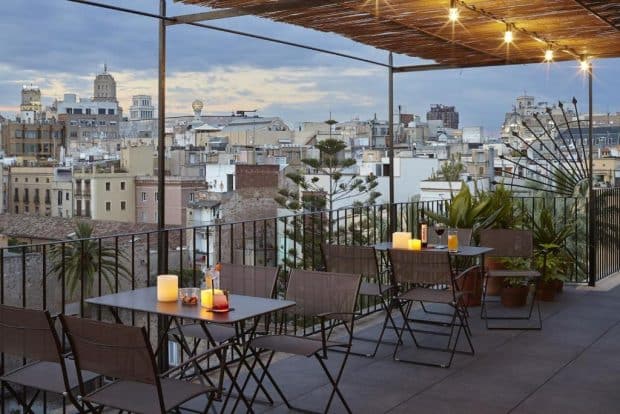 Casa Camper Barcelona is a luxury boutique hotel in the vibrant Raval district. Known for its unconventional yet stylish design, this 4-star hotel offers guests a unique experience. Each room features an innovative layout, with separate sleeping and lounging areas, while the hotel's common areas include a vertical garden and rooftop terrace. Guests can enjoy a complimentary buffet breakfast and take advantage of the on-site Honesty Bar for drinks and snacks throughout their stay.
---
16. ABaC Barcelona GL Monumento
Av. del Tibidabo, 1, 08022 Barcelona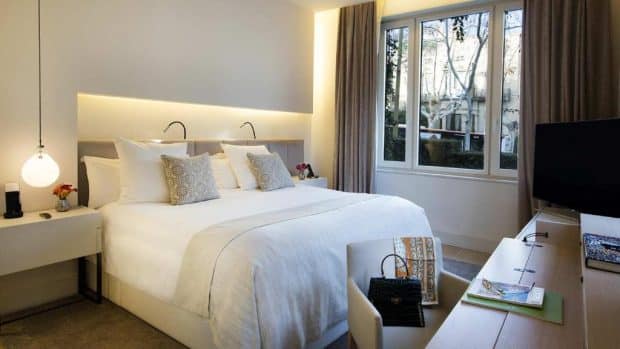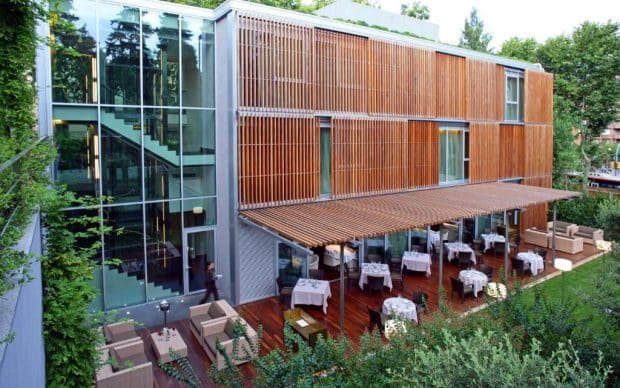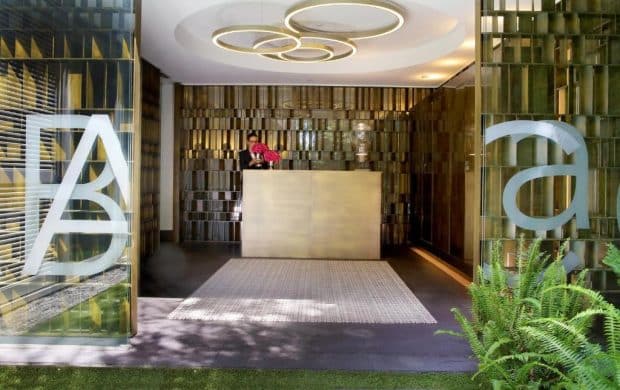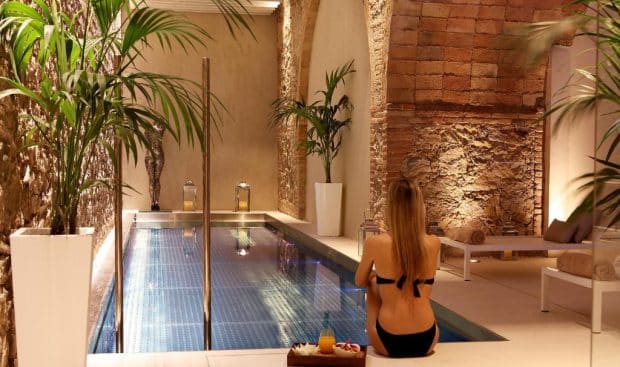 The ABaC Restaurant Hotel Barcelona GL Monumento is the epitome of luxury and elegance in the heart of Barcelona. This five-star hotel boasts a renowned restaurant with three Michelin stars, offering exquisite gourmet cuisine in an intimate setting. The hotel features spacious rooms and suites, immaculately designed with modern furnishings and thoughtful amenities. For a truly indulgent experience, guests can take advantage of the on-site spa and wellness center, perfect for unwinding after sightseeing.
---
17. Hotel Arts Barcelona
Carrer de la Marina, 19-21, 08005 Barcelona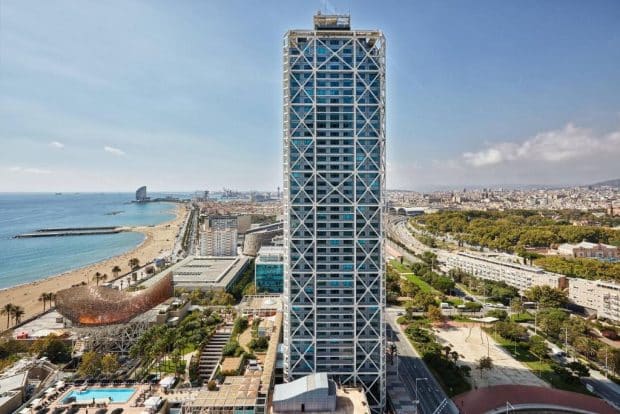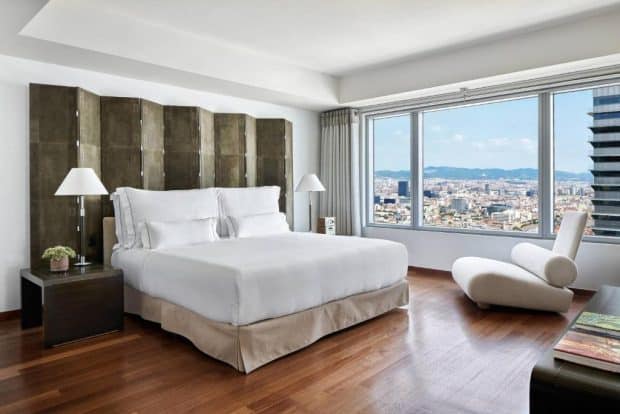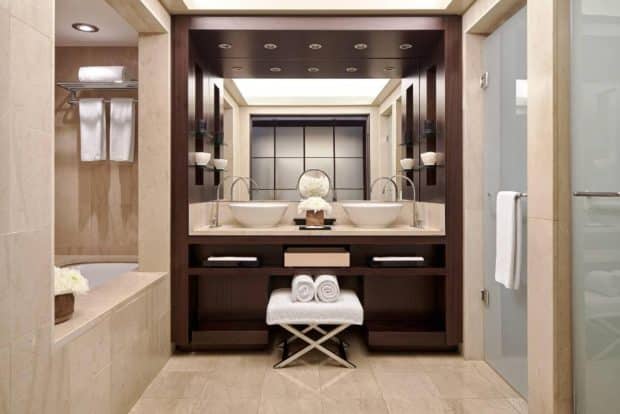 Standing tall along the city's iconic skyline, Hotel Arts Barcelona is known for its striking modern architecture and unparalleled luxury. This beachfront property offers panoramic views of the Mediterranean Sea and the bustling city center. Guests can enjoy five-star amenities such as a world-class spa, award-winning restaurants, and beautifully appointed rooms and suites. With its prime location near famous landmarks, including La Sagrada Familia and Park Güell, Hotel Arts Barcelona provides an unmatched experience for discerning travelers.
---
18. Hotel Brummell
C/ Nou de la Rambla, 174, 08004 Barcelona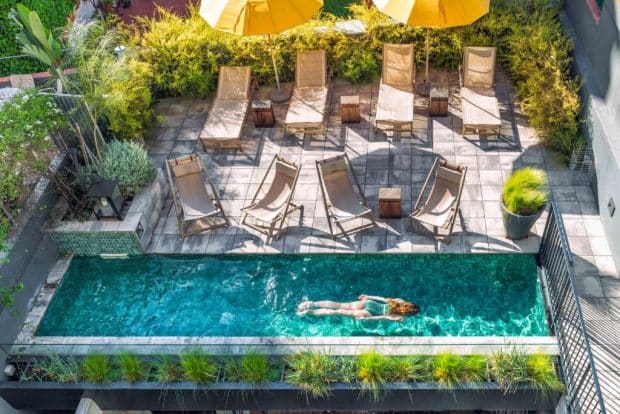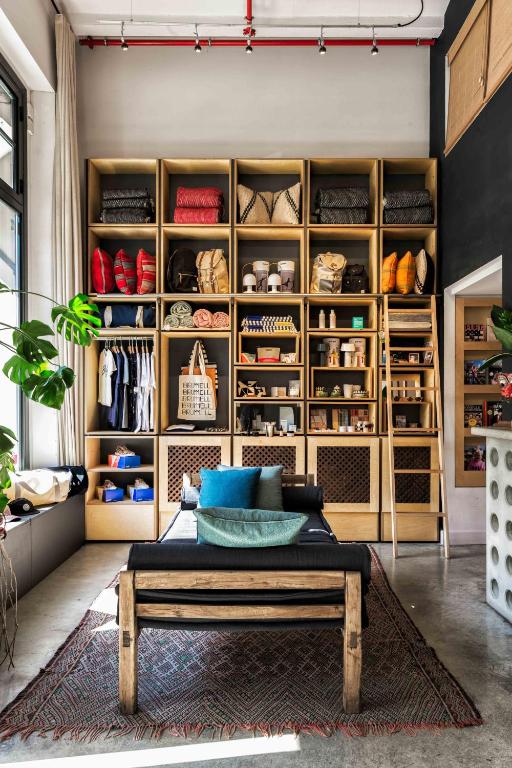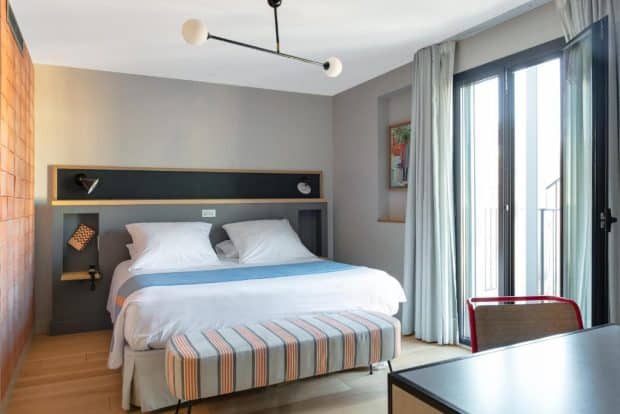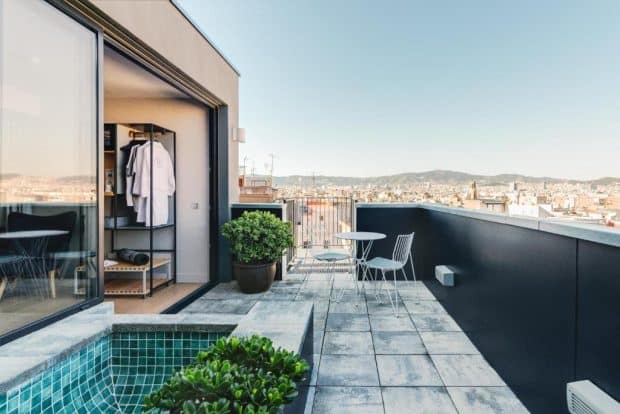 Nestled in the bustling Poble Sec neighborhood, Hotel Brummell offers a boutique lodging experience infused with local flavor. Each room in this designer hotel is thoughtfully curated with contemporary art and comfortable furnishings to create a sophisticated yet relaxed atmosphere. The hotel also features a lush rooftop garden and plunge pool, providing guests an urban oasis to escape the busy streets below. Additionally, Hotel Brummell's on-site restaurant serves delicious seasonal dishes inspired by Catalan cuisine.
---
19. W Barcelona
Plaça Rosa Del Vents 1, Final, Pg. de Joan de Borbó, 08039 Barcelona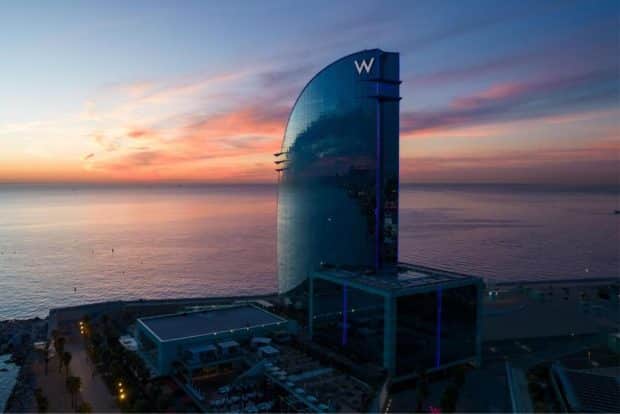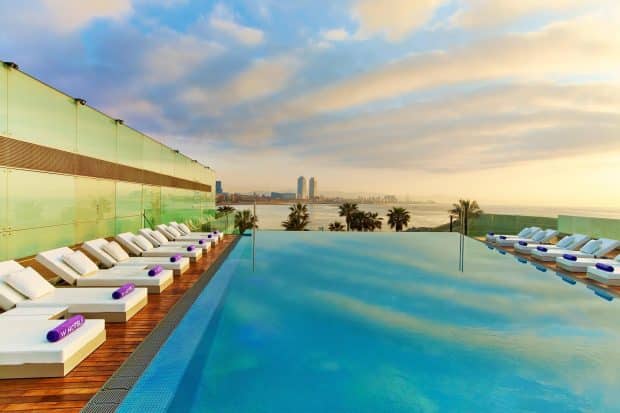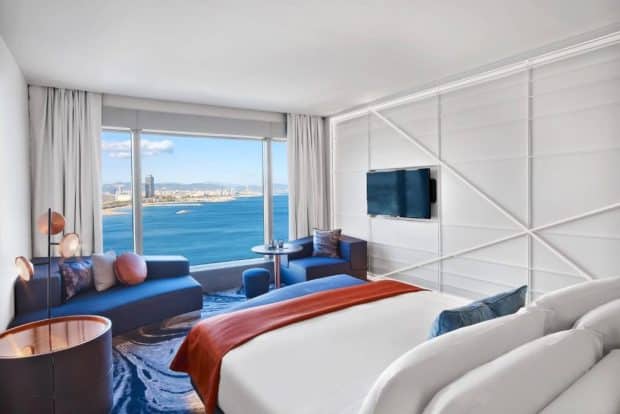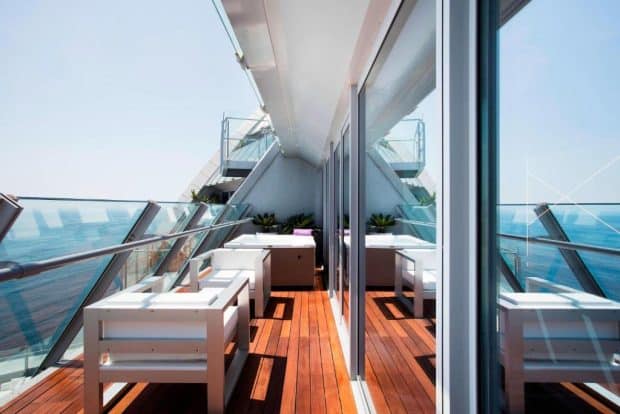 Towering over the shores of La Barceloneta Beach, W Barcelona is a stunning seaside retreat for those seeking style and sophistication. This iconic skyscraper boasts avant-garde interiors designed by renowned architect Ricardo Bofill. Exceptional on-site amenities include a dazzling infinity pool overlooking the sea, a destination spa offering relaxation and rejuvenation, and multiple dining venues serving up exceptional cuisine. Stay in one of their luxurious guest rooms or suites and indulge in the vibrant Barcelona nightlife steps from your door.
---
20. Seventy Barcelona
C/ de Còrsega, 344, 352, 08037 Barcelona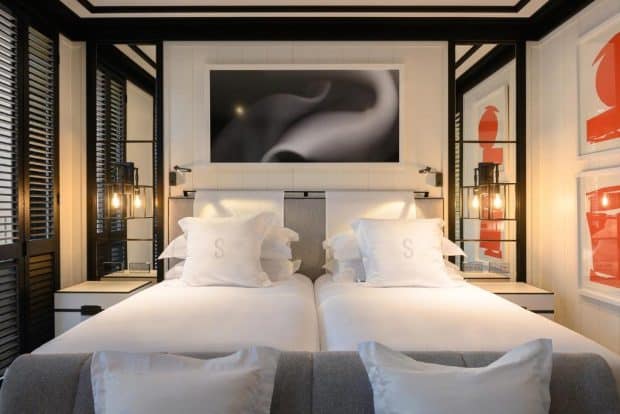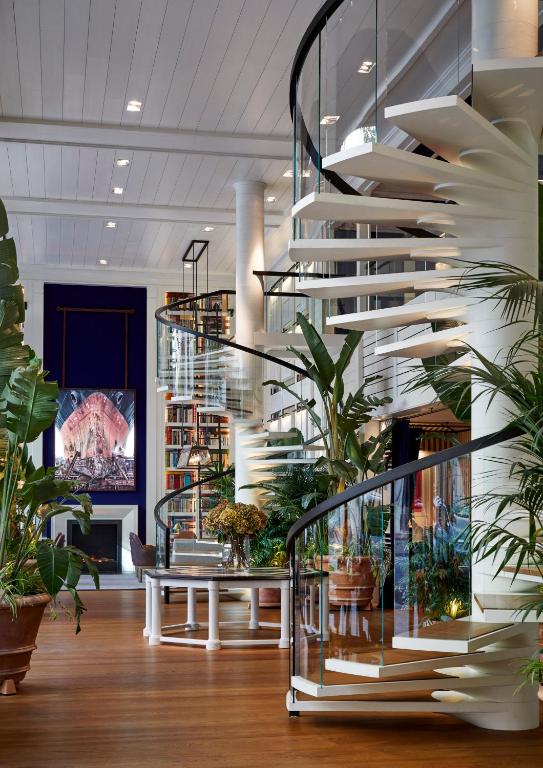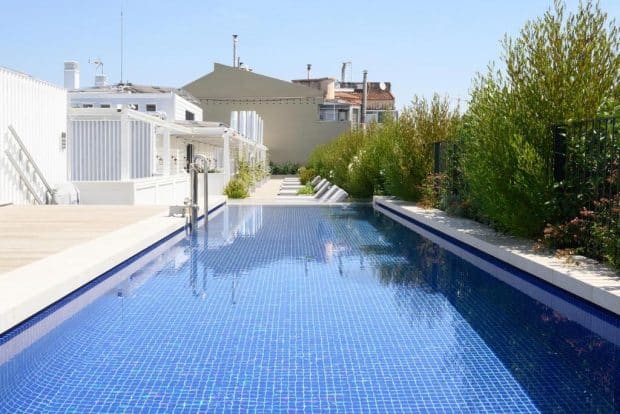 Seventy Barcelona is a luxurious boutique hotel in the city's heart. This elegant establishment offers stylish accommodations and top-notch amenities, ensuring a comfortable and unforgettable stay for its guests. The hotel features a rooftop terrace with stunning views of the city and an on-site restaurant serving delicious Mediterranean cuisine. With its prime location and exceptional service, Seventy Barcelona is a perfect choice for anyone looking to experience the best of what Barcelona offers.
---
21. Yurbban Passage Hotel & Spa
C/ de Trafalgar, 26, 08010 Barcelona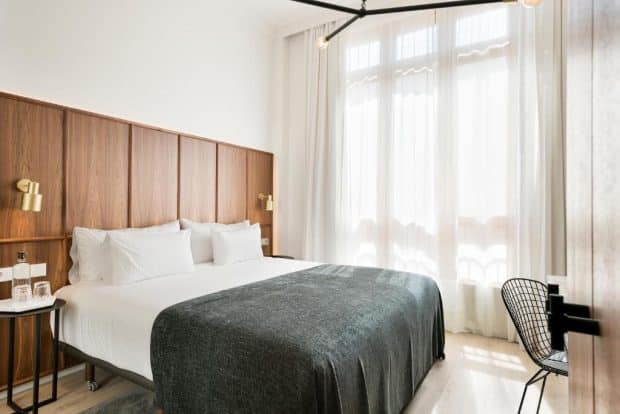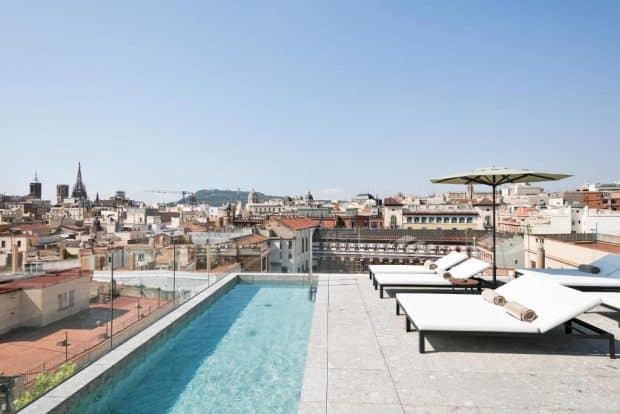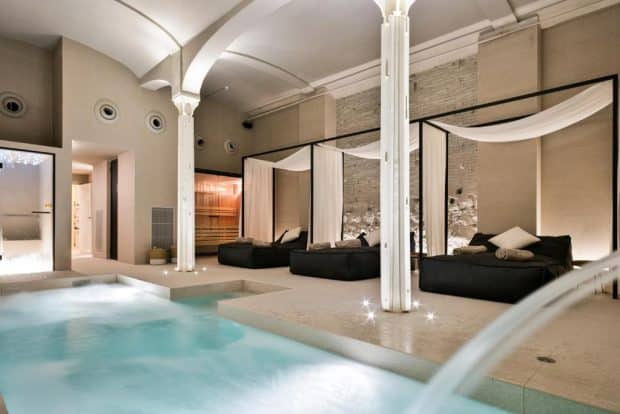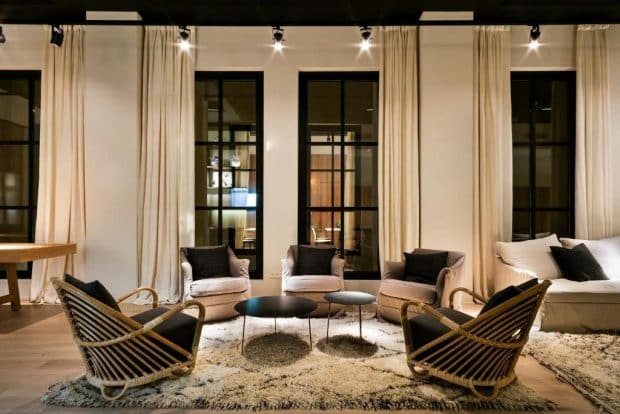 Situated in the bustling Ciutat Vella district, Yurbban Passage Hotel & Spa offers its guests a unique blend of luxury and comfort. The hotel is housed in a beautifully restored 19th-century building with modern amenities for a relaxing stay. Guests can enjoy the on-site spa facilities, including a heated pool and various treatments, making it an ideal destination for rest and rejuvenation. Yurbban Passage Hotel & Spa also boasts a fantastic local restaurant, ensuring a delightful culinary experience during your stay.
---
In conclusion, Barcelona undeniably offers a remarkable variety of boutique and luxury hotels that cater to the most discerning travelers seeking a blend of exquisite design, cultural charm, and indulgent hospitality. These top-rated establishments unquestionably enhance the appeal of your Barcelona adventure and submerge you in the city's breathtaking beauty and rich history.
---
---
Share on Pinterest
---