Barcelona, a captivating city on the coast of northeastern Spain, offers a rich cultural heritage and a variety of attractions for travelers. The capital of Catalonia boasts unique architecture, scenic landscapes, and delicious cuisine. This article provides information to help tourists make the most of their trip to this enchanting metropolis and uncover the best things to do and must-see attractions in Barcelona.
---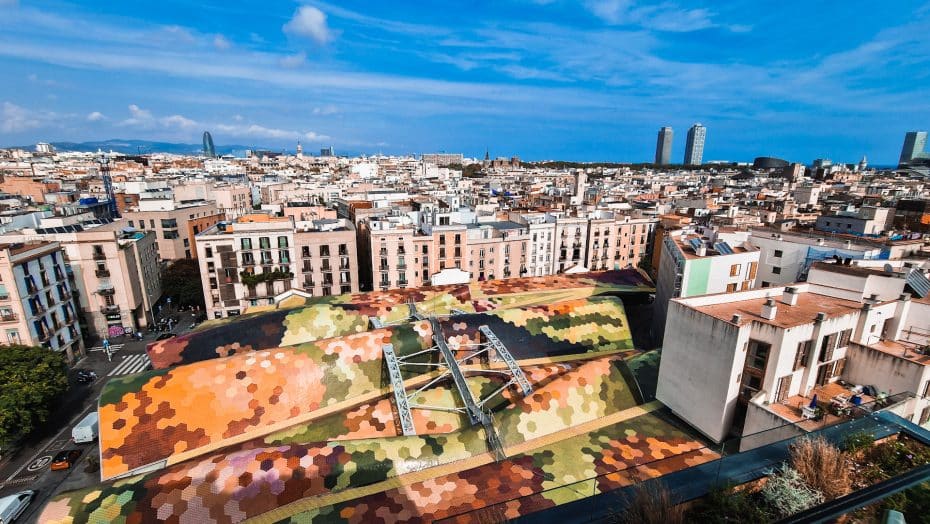 The city's architectural marvels attract millions of visitors each year. One prime example is Antoni Gaudí's famous works, such as La Sagrada Família, La Pedrera, Casa Batlló, and Park Güell. In addition to its stunning architecture, Barcelona offers numerous museums, such as the Picasso Museum and the Joan Miró Foundation. The city is also known for its vibrant outdoor spaces like Parc de la Ciutadella and Montjuïc, two of the many relaxing oases within the bustling city.
---
Top Things to Do in Barcelona, Spain
1. Marvel at La Sagrada Familia
C/ de Mallorca, 401, 08013 Barcelona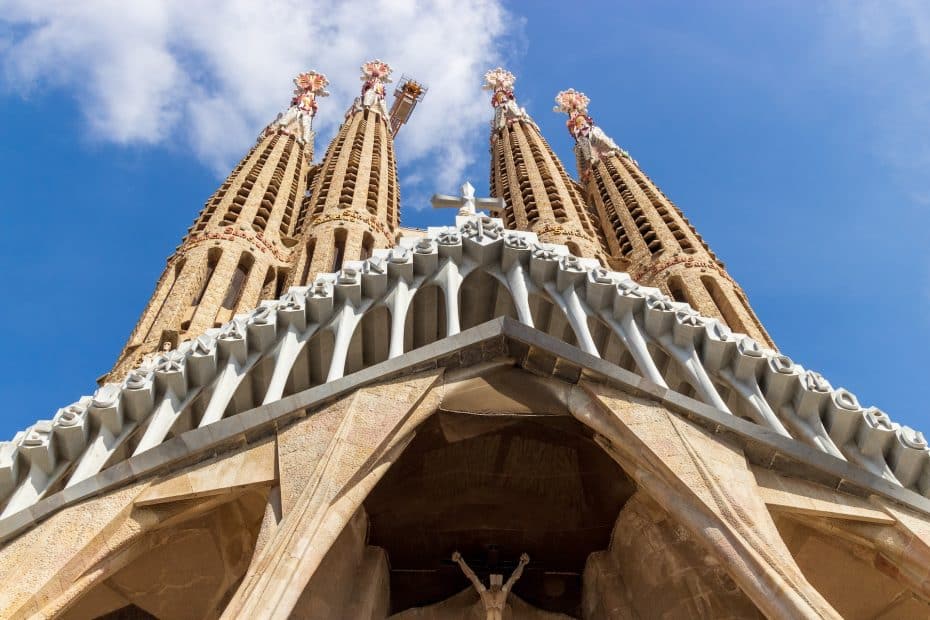 The Sagrada Familia, officially known as the Basilica and Expiatory Church of the Holy Family, is an iconic Roman Catholic church in Barcelona. The church's design is the work of renowned Catalan architect Antoni Gaudí. Construction on this architectural masterpiece began in 1882 and continues to this day, with its estimated completion date set for 2026.
Located in Barcelona's Eixample district, the church is a unique blend of neo-Gothic and Art Nouveau styles. Among its notable features are the 18 soaring towers symbolizing the Twelve Apostles, four Evangelists, Virgin Mary, and Jesus Christ. Inside, visitors will find a breathtaking nave adorned with intricately designed columns resembling tree trunks and intricate stained glass windows composing a vibrant display of colors.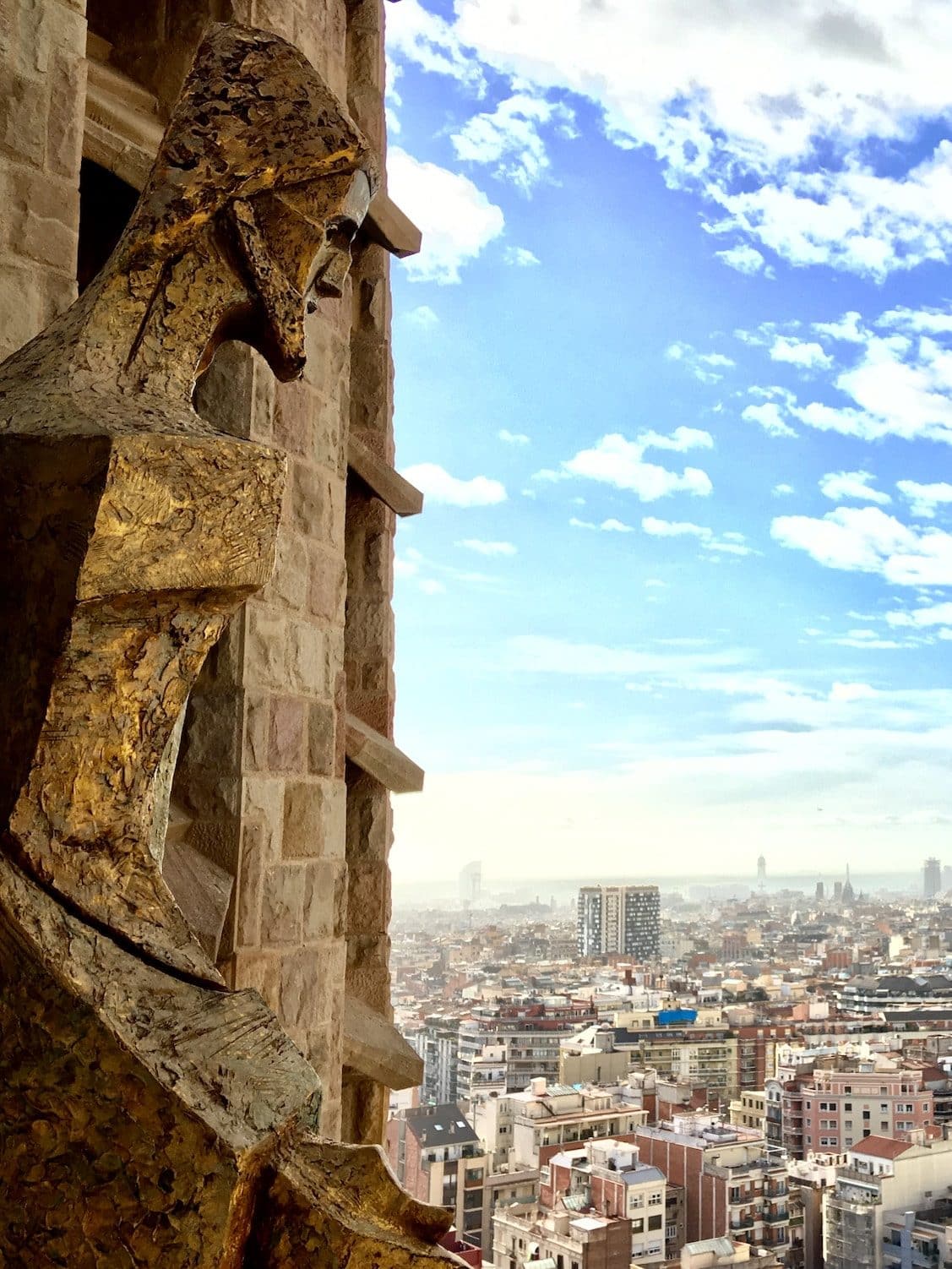 In addition to Gaudí's contribution, several other architects have collaborated on the project over the years, including Domènec Sugrañes i Gras and Francesc Cardoner. Pope Benedict XVI consecrated The Sagrada Familia as a minor basilica in 2010.
The church is located at Carrer de Mallorca 401 and can be easily accessed via public transportation such as the metro (Line 2 and Line 5) and buses (19, 33, 34, D50). Nearby points of interest include the Hospital de la Santa Creu i Sant Pau and Avinguda Diagonal.
The opening hours for the Sagrada Familia vary throughout the year. The basilica is open from 9:00 am to 6:00 pm during winter months, with extended hours until 8:00 pm during summer months. Check the official website for updated opening times.
---
2. Stroll Down Las Ramblas
Les Rambles, 08002 Barcelona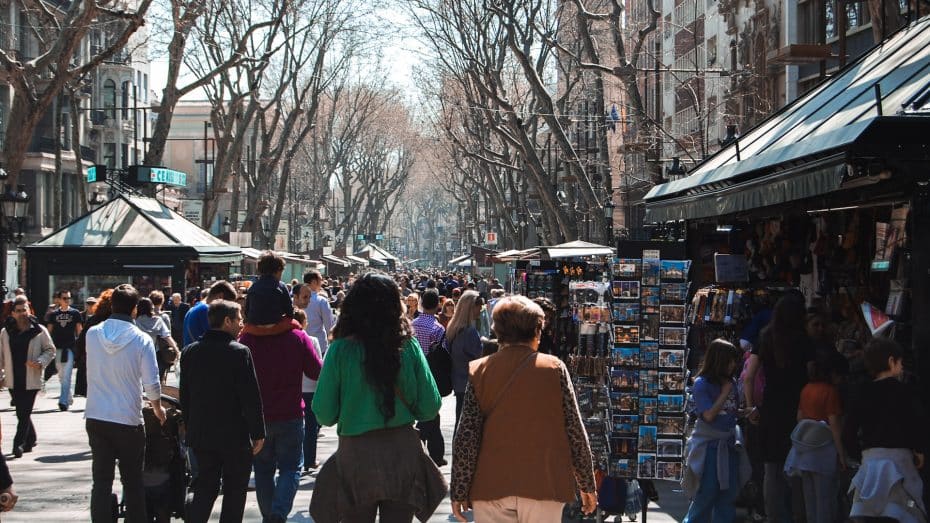 Las Ramblas, also known as La Rambla or Les Rambles, is an iconic boulevard in the city of Barcelona. Located in the Ciutat Vella district, it stretches from Plaça de Catalunya, the city's central square, to the Christopher Columbus Monument at Port Vell. Spanning a distance of approximately 1.2 kilometers (0.7 miles), it consists of five sections: Rambla de Canaletes, Rambla dels Estudis, Rambla de Sant Josep, Rambla dels Caputxins, and Rambla de Santa Mònica. Established during the late medieval period and extended over time, Las Ramblas has become one of Barcelona's most famous landmarks.
The boulevard is well-known for its various attractions and establishments, such as historical buildings, theaters, restaurants and cafés, markets, and shops. Among these highlights is the world-renowned La Boqueria Market (also called Mercat de Sant Josep) which dates back to 1217 and offers a diverse selection of local products. Another notable spot is Gran Teatre del Liceu, an opera house presenting world-class performances founded in 1847.
Visiting Las Ramblas allows one to explore numerous side streets branching off the main avenue. The Palau Güell—commissioned by Eusebi Güell and designed by Antoni Gaudí between 1886 and 1890—is an architectural masterpiece nestled in the area.
Several nearby metro stations service Las Ramblas, including Liceu (Line 3), Catalunya (Lines 1 and 3), and Drassanes (Line 3). Multiple bus lines also operate around its vicinity.
Las Ramblas remains open for public access throughout the year at all times of day as an outdoor venue, with establishments located along the boulevard observing their opening hours. While exploring this famous site, it is advisable to remain vigilant and take precautions against pickpocketing, a common occurrence in crowded areas.
---
3. Explore Park Güell
Carrer d'Olot, 08024 Barcelona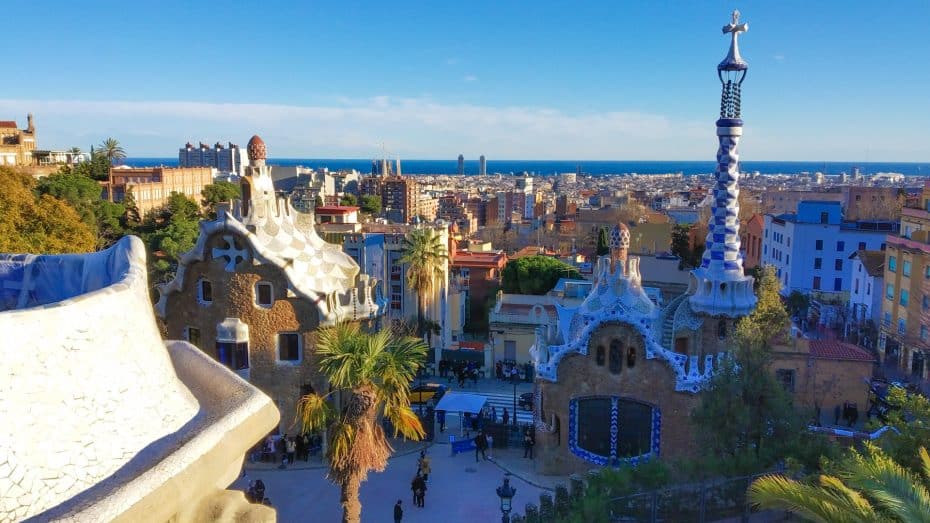 Park Güell is a public park designed by the renowned architect Antoni Gaudí. It was constructed between 1900 and 1914 and opened to the public in 1926.
Park Güell was declared a UNESCO World Heritage Site in 1984 as part of "Works of Antoni Gaudí."
Located on Carrer d'Olot in Barcelona's Gràcia district, this unique park features architectural elements that showcase Gaudí's signature design style, such as organic forms, mosaics made of broken ceramic tiles (trencadís), and nature-inspired motifs. Some notable attractions within the park include the Gaudí House Museum, the Hypostyle Room, and the serpentine benches.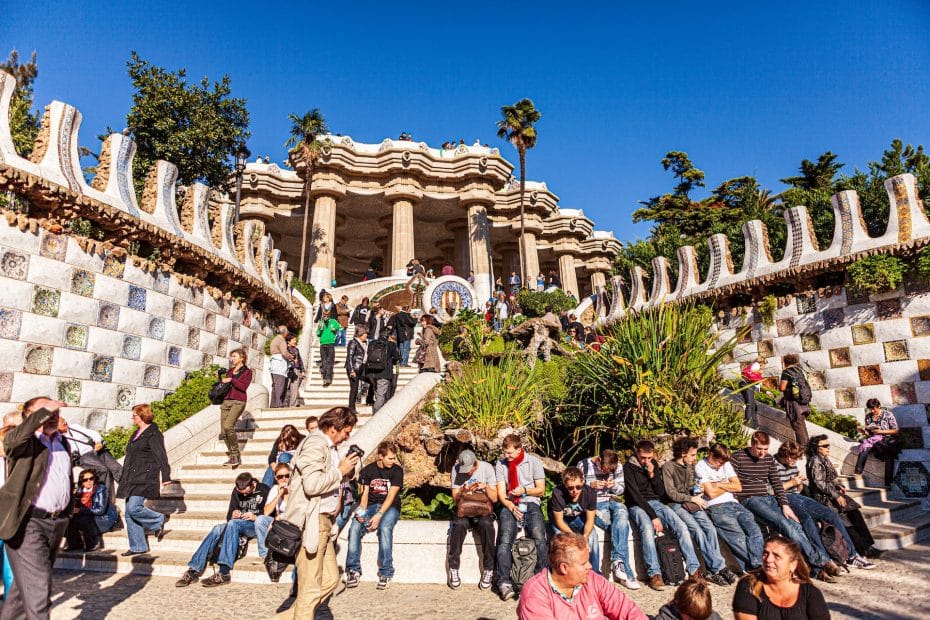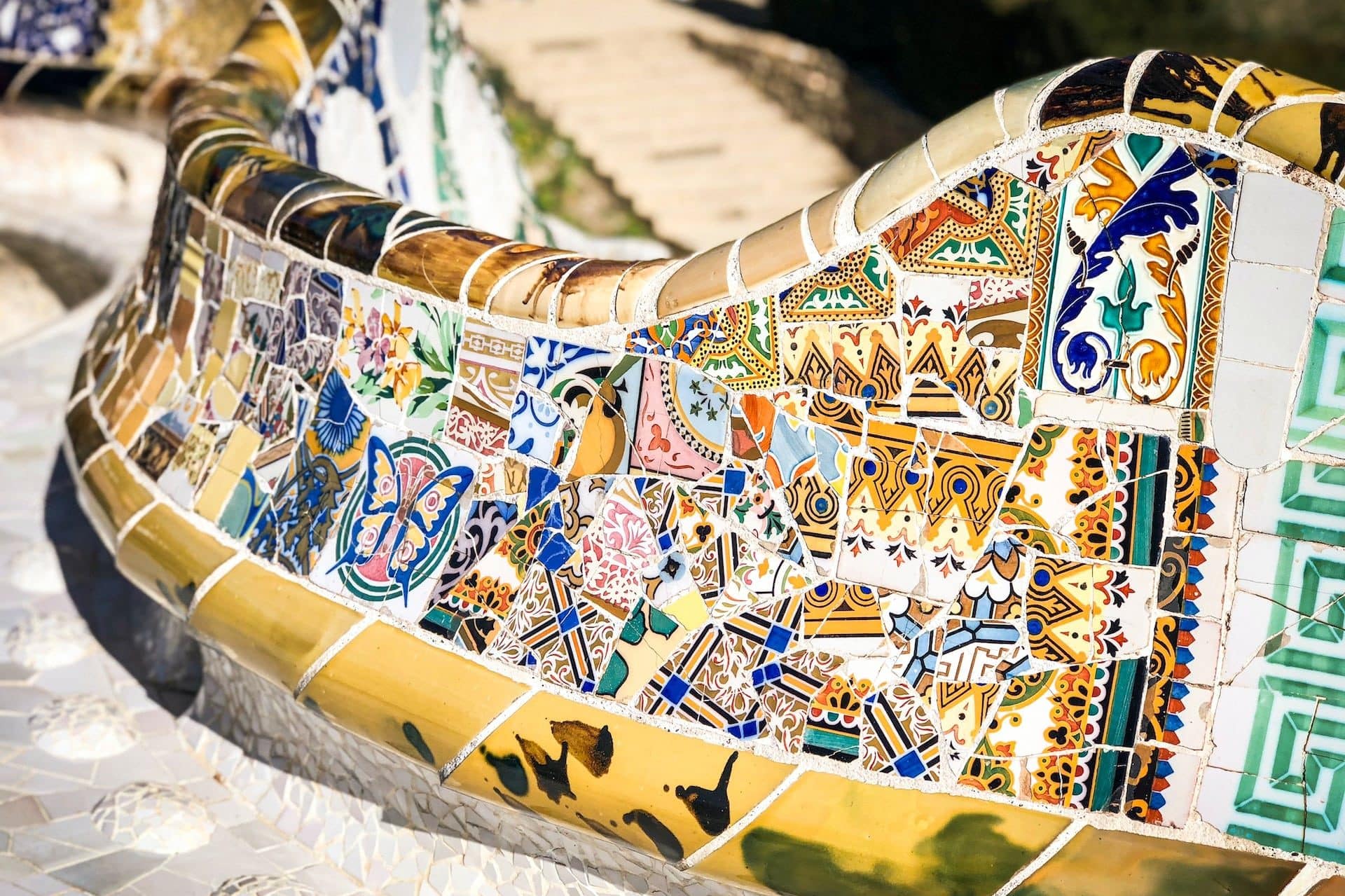 To reach Park Güell, you can take metro lines L3 and L5, buses number 24 and 92, or private vehicles. Metro Line L3 stops at Vallcarca and Lesseps stations, both requiring approximately a 20-minute walk to reach the park entrance.
Park Güell is open January-February from 08:30 to 18:00; March-October from 08:00 to 20:30; April-August from 08:00 to 21:30; September-November from 08:00 to 19:30; and December from 08:30 to 18:00. You should consult the official website for specific schedules and any modifications due to holidays or special events.
---
4. Visit Casa Batlló
Pg. de Gràcia, 43, 08007 Barcelona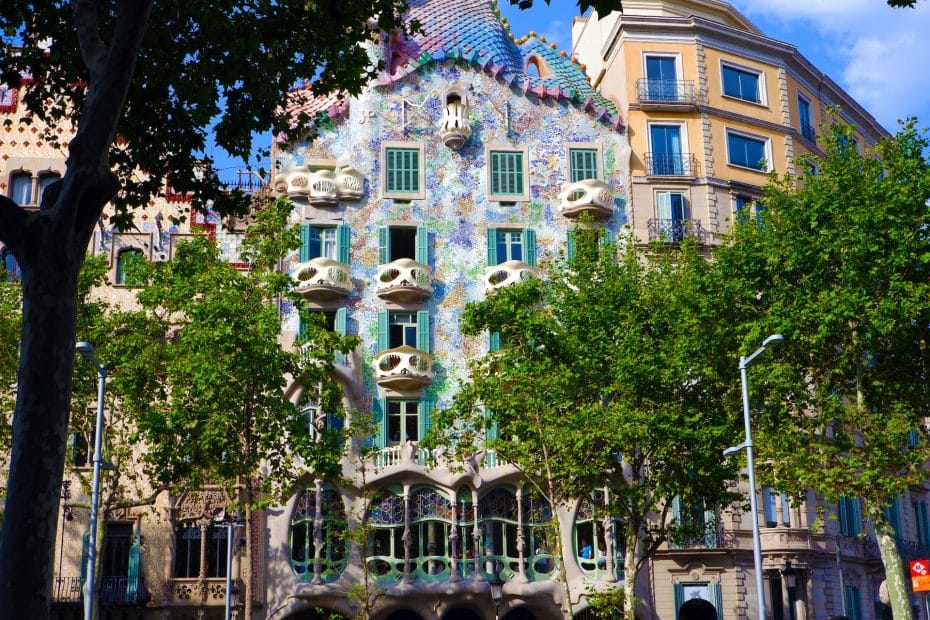 Casa Batlló, located at Passeig de Gràcia 43 in the center of Barcelona, Spain, is a prominent architectural landmark designed by renowned architect Antoni Gaudí. Completed in 1906, this modernist structure is a shining example of Gaudí's distinct style, incorporating elements such as curved walls, irregularly shaped windows, and vibrant mosaics.
The building's historical significance dates back to its origins as a private residence for the Batlló family. It features balconies that resemble masks, a dragon-like structure on the roof, and colorful ceramic tiles adorning its façade.
Within Casa Batlló, visitors can observe intricate and funky design elements such as the staircase with organic forms inspired by nature, the atrium with blue-tiled walls allowing for natural light diffusion, and ceiling shapes that resemble whirlpools.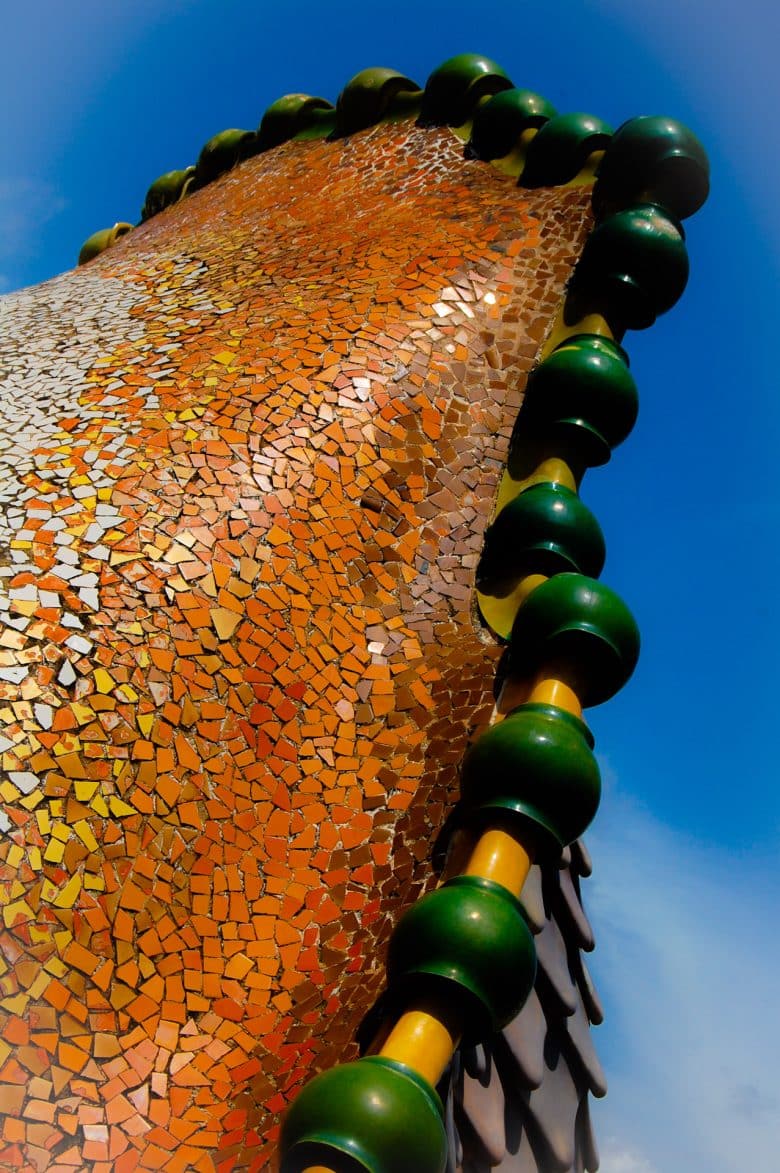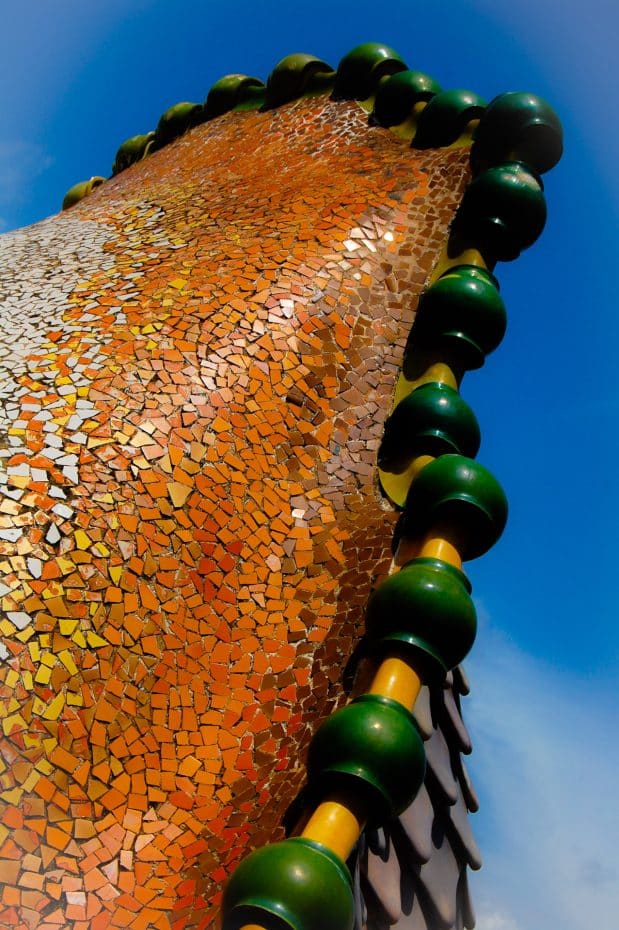 Casa Batlló's exact location is within the Eixample district of Barcelona near other notable architectural landmarks such as Casa Amatller and Casa Lleó Morera. To reach this location, individuals may utilize public transport options, including Metro Lines L2, L3, and L4 to Passeig de Gràcia station or the many bus lines servicing nearby stops.
Open daily from 9 am to 9 pm, with the last entry at 8 pm, Casa Batlló allows ticket purchases online and onsite with different pricing options available for adults, students, seniors, and children. Guided tours are offered in multiple languages using an augmented reality guide known as the "SmartGuide," which provides historical context and immersive explorations throughout the tour.
---
5. Discover the Gothic Quarter
Barri Gòtic, 08002 Barcelona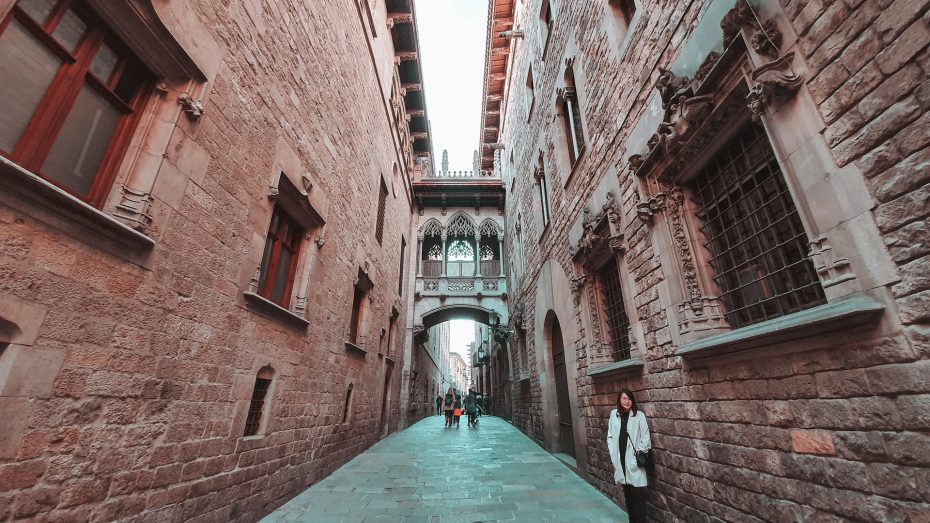 The Gothic Quarter, also known as Barri Gòtic, is a historic neighborhood in the heart of Barcelona. This area is well-known for its ancient architecture and rich history, dating back to the Roman era. The quarter is defined by its narrow streets and medieval buildings, which stand as evidence of the region's significance during various periods of time.
Barri Gòtic is bounded by La Rambla on the west, Via Laietana on the east, Ronda de Sant Pere and Plaça Catalunya on the north, and the Mediterranean Sea's coastline on the south. Some notable sites within the Gothic Quarter include Barcelona Cathedral, Plaça Reial, and Plaça del Pi.
Barcelona's Gothic Quarter possesses several architectural wonders from various historical periods. Among these are Roman ruins, such as remnants of an aqueduct and a segment of the ancient city wall. The 14th-century Barcelona Cathedral (Catedral de la Santa Creu i Santa Eulàlia) showcases grand Gothic architecture, while the Church of Santa Maria del Pi represents the Catalan Gothic.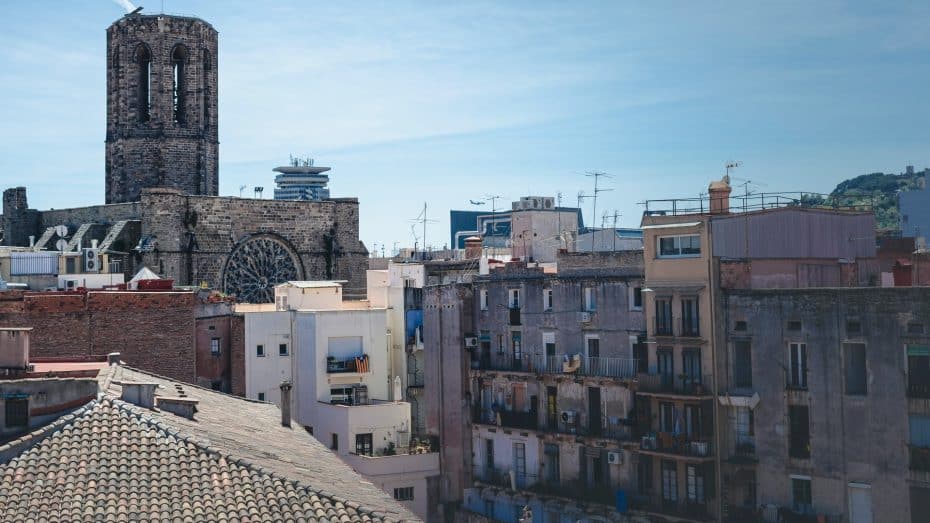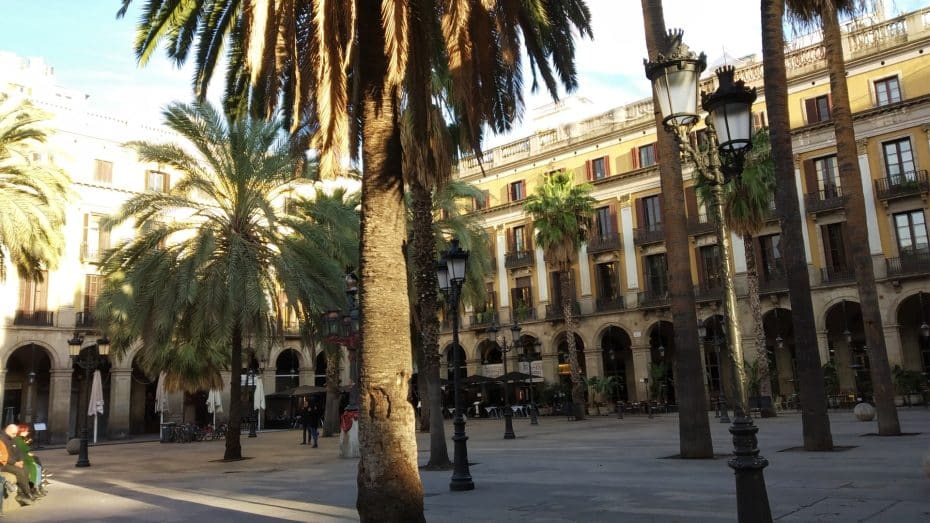 Several museums are situated within Barri Gòtic, including Museu d'Història de Barcelona (MUHBA) and Museu Frederic Marès. These establishments provide further insight into the neighborhood's history and culture. In addition to renowned structures and institutions, picturesque squares such as Plaça Reial and Plaça del Pi are popular gathering spots.
Reaching Barri Gòtic is easy via public transportation. Liceu and Drassanes metro stations serve Line L3 (the Green Line), while Jaume I station is available on Line L4 (the Yellow Line). Walking or biking through the neighborhood is preferable because its narrow streets are unsuited for motor vehicle access.
---
6. Enjoy Panoramic Views from Montjuïc
Parc de Montjuïc, 08004 Barcelona
Montjuïc Park is a historic area and public park complex encompassing 231 hectares of greenery and diverse attractions. The park sits on a hill named Montjuïc, which occupies the southwestern region of the city. The origins of the name Montjuïc can be traced back to the Middle Ages when it was referred to as Mont Judaicus, signifying its former role as a Jewish cemetery.
The park's history dates to the early 20th century, with the establishment of several significant buildings for the 1929 International Exposition. The Palau Nacional, an iconic structure at Montjuïc Park, was constructed as a centerpiece for this event and currently houses the National Art Museum of Catalonia (MNAC), one of Spain's top Museums.
Montjuïc Park's geographical location affords sweeping views of Barcelona and its coastline. Within its boundaries are several attractions, including the Magic Fountain of Montjuïc, Poble Espanyol, and Montjuïc Castle. The Barcelona Pavilion, designed by famed architect Ludwig Mies van der Rohe for the 1929 International Exposition, is another remarkable structure within the park.
Accessible through multiple public transportation options, visitors can reach Montjuïc Park via metro lines L1 or L3 (stations Espanya or Paral·lel), buses with multiple stops around the park (lines H12, H16, 55), or by using the funicular railway or cable car systems which link directly to Montjuïc Park.
The park remains open all year round without restrictions on access times. However, hours of operation may vary for specific attractions located within its premises. Entry to the park itself is free; however, some attractions charge separate admission fees.
---
7. Relax on Barceloneta Beach
Barceloneta, 08003 Barcelona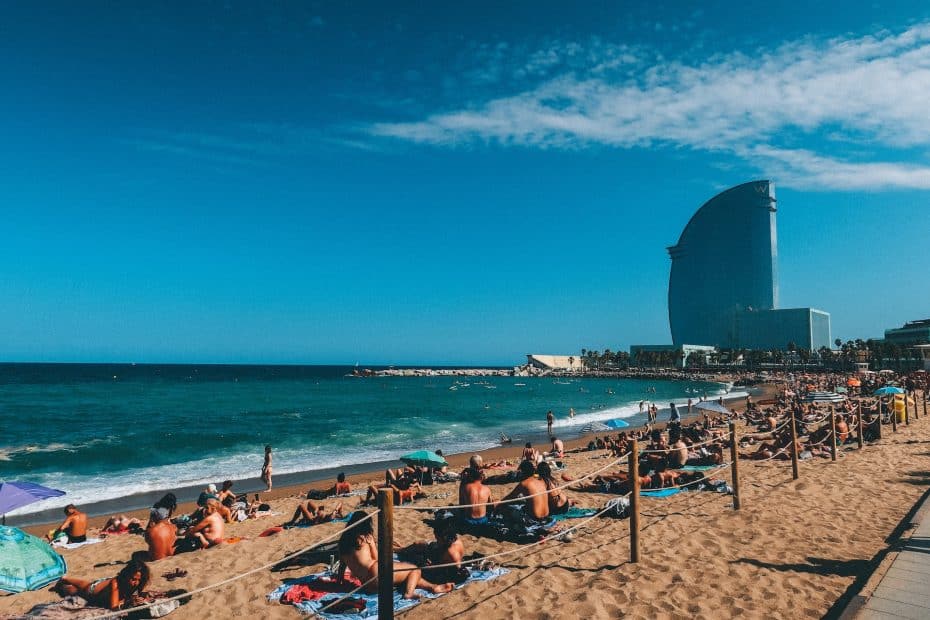 Barceloneta Beach, situated in the seaside district of La Barceloneta, is a notable destination for locals and tourists. Established during the 18th century, La Barceloneta was initially developed to accommodate fishermen and their families. Over the years, it has transformed into a popular beach locale known for its vibrant atmosphere and scenic coastline.
The beach is part of a series of continuous sandy shores, stretching approximately 1.1 kilometers (3/4 mile) along the Mediterranean Sea.
Noteworthy sights at Barceloneta Beach include El Peix, a large ocean-inspired sculpture by artist Frank Gehry installed in preparation for the 1992 Summer Olympics.
Reaching Barceloneta Beach can be done through Barcelona metro line L4 (Barceloneta and Ciutadella-Vila Olímpica). In addition to public transportation, options such as buses, taxis, and bicycles are also available.
---
8. Experience the Camp Nou Stadium Tour
C/ d'Arístides Maillol, 12, 08028 Barcelona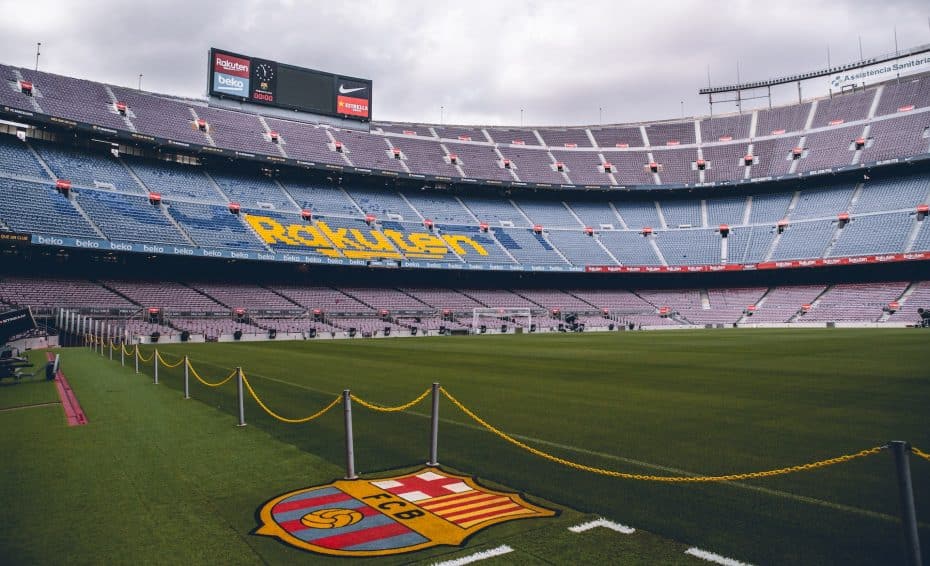 Camp Nou, located in the Les Corts district of Barcelona, is the home stadium of FC Barcelona. It is the largest stadium in Spain and Europe by seating capacity, with a maximum occupancy of over 99,000 spectators, and has become a significant landmark in the city.
The stadium tour, entitled "Camp Nou Experience," offers a comprehensive exploration of FC Barcelona's rich history. On this tour, visitors can expect to view several sections of the stadium, such as the presidential box, press room, and changing rooms. Also accessible during the tour is a visit to the pitch, providing a unique perspective on the field where numerous legendary moments in football history have occurred.
Additionally, visitors will have the opportunity to explore FC Barcelona's museum. This extensive facility houses exhibits showcasing club memorabilia and historical information dating back over a century.
You can get to Camp Nou through various public transportation options. The metro system (lines 3 and 5) offers a nearby stop at "Les Corts," only a seven-minute walk from the stadium. Alternatively, several bus routes (D20, H6, H8) provide direct access to Camp Nou.
Camp Nou Experience tours operate daily from Monday to Saturday during non-match days. In summer (June through October), opening hours are from 10:00 AM to 8:00 PM; in winter (November through May), the tour operates between 10:00 AM and 6:30 PM. Note that the last admission takes one hour before closing. Ticket prices vary depending on age group.
---
9. Admire the Art at the Picasso Museum
C/ de Montcada, 15-23, 08003 Barcelona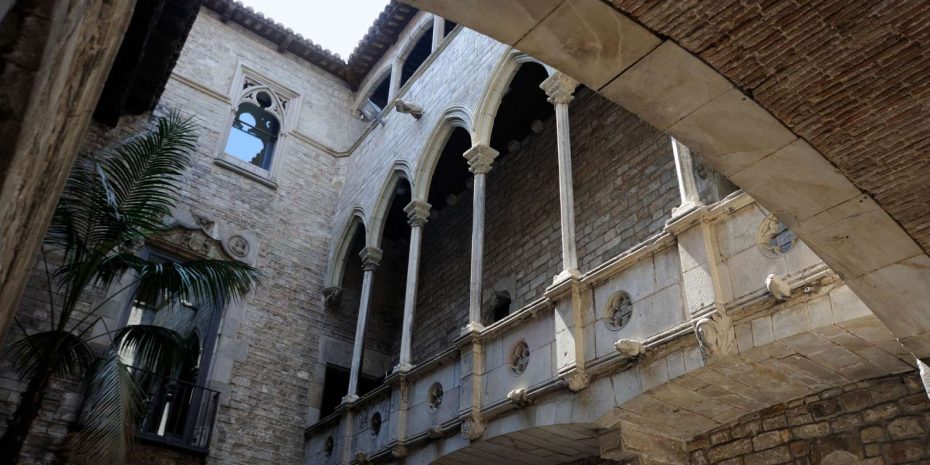 Museu Picasso is a museum dedicated to the works of the renowned Spanish painter Pablo Picasso. Established in 1963, the museum is housed within five medieval palaces: Palau Aguilar, Palau Baró de Castellet, Palau Meca, Casa Mauri, and Palau Finestres. Situated in the historic neighborhood of La Ribera, the museum can be found at Carrer Montcada 15-23.
The Museu Picasso boasts a notable collection of over 4,000 artworks by Picasso, primarily focusing on his formative years. Some prominent works on display include "The First Communion," "Science and Charity," and the famous Las Meninas series. Additionally, temporary exhibitions are held regularly to showcase various aspects of Picasso's life and career.
---
10. Taste Tapas at La Boquería Market
La Rambla, 91, 08001 Barcelona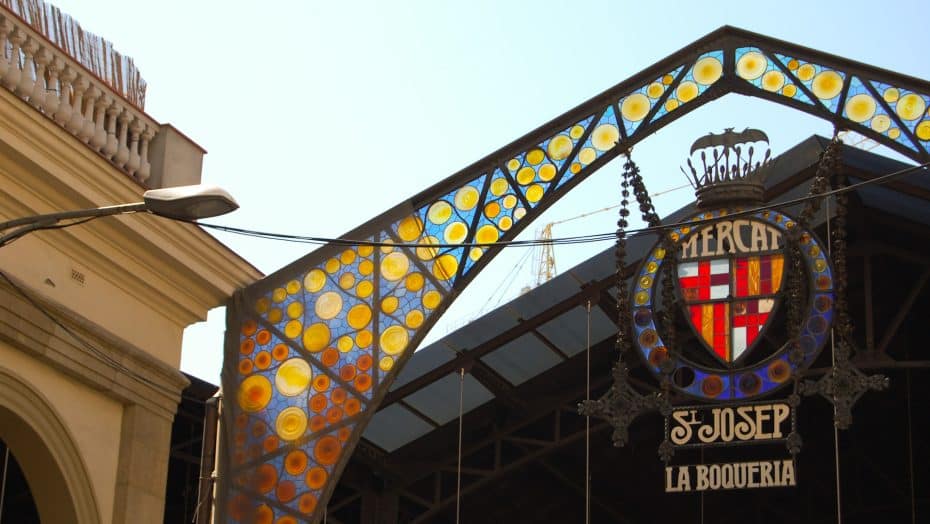 La Boquería Market, officially known as Mercat de Sant Josep de la Boqueria, is a public market in the Ciutat Vella district. It has a significant history, tracing its origins back to 1217 when tables were arranged near the old city gate to sell meat. Over the years, its location changed a few times until it found its current place on La Rambla in 1853.
The market covers an area of approximately 2,583 square meters (27,800 square feet) and houses more than 200 stalls that offer fresh produce such as fruits and vegetables, seafood and fish, meats, and cheeses, among other products. In addition to these stalls, some tapas bars serve both local cuisine and international dishes.
To reach La Boquería Market from various parts of Barcelona, you can either walk down La Rambla or use the Liceu metro station (Line 3). The market operates from Monday to Saturday between 8:00 AM – 8:30 PM. It remains closed on Sundays and certain public holidays like Christmas and New Year's Day.
Visitors should be aware that pickpocketing can be an issue in crowded areas such as the market; therefore, it is advisable to remain vigilant with personal belongings.
---
11. Unwind at Parc de la Ciutadella
Passeig de Picasso, 21, 08003 Barcelona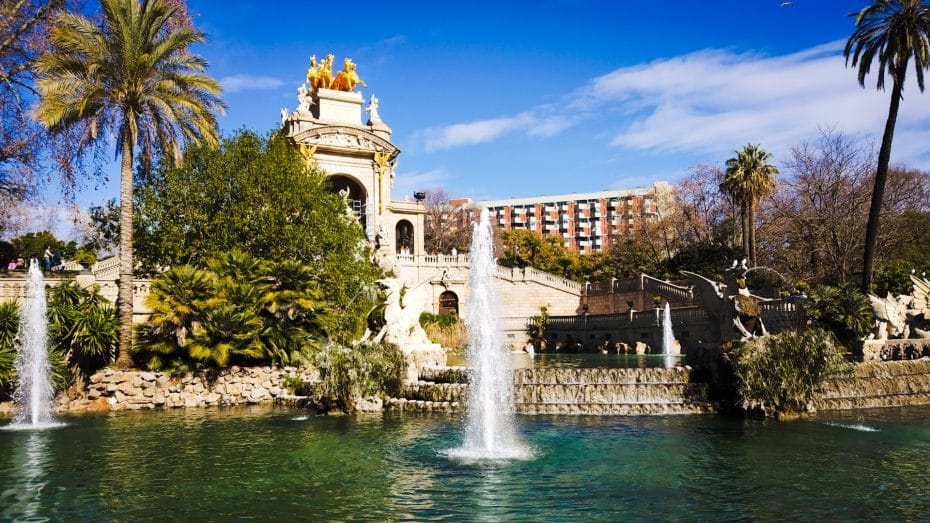 La Ciutadella Park is an expansive public park covering 70 acres. Established in 1869, it is located in the eastern part of the Old City between Passeig de Picasso and Passeig de Pujades. The park was initially built on the grounds of the former Citadel of Barcelona, a fortress constructed in 1714 by King Philip V to subdue the locals.
La Ciutadella Park has evolved to host a variety of structures and attractions. One such structure is the Castell dels Tres Dragons (Castle of the Three Dragons), designed by architect Lluís Domènech i Montaner in 1887. This building currently houses the Barcelona Zoological Museum. Additionally, visitors will find sculptures such as "The Stone Mammoth" and "Desolation" dispersed throughout the park.
The Parliament of Catalonia, responsible for legislation in this autonomous region, is also situated within La Ciutadella Park. Furthermore, patrons can explore attractions like the Barcelona Zoo, the Catalan Parliament Gardens, and cascading water features designed by José Fontseré with contributions from famed architect Antoni Gaudí.
To reach La Ciutadella Park, you can use public transportation options like bus lines 39, 51, and H14 or metro stations Arc de Triomf (L1) and Ciutadella – Vila Olímpica (L4). The park's operating hours are from 10:00 am until dusk throughout the year.
---
12. Wander through the El Raval Quarter
El Raval, 08001 Barcelona
El Raval Quarter is known for its rich cultural and historical significance. The area has transformed over time from being a largely working-class area to becoming more focused on art, culture, and tourism. The boundaries of El Raval are marked by Ronda de Sant Pau, Ronda de Sant Antoni, Carrer de Pelai, and La Rambla.
El Raval dates back to the medieval period. By the late 20th century, the area was recognized for its industrial growth and an influx of immigrants, mainly from Africa, Asia, and Eastern Europe. This cultural mix gives the quarter its unique atmosphere today.
Visitors to El Raval will find numerous cultural attractions and landmarks worth exploring. Some highlights include the Museum of Contemporary Art Barcelona (MACBA), Centre de Cultura Contemporània de Barcelona (CCCB), Palau Guell, Antic Hospital de la Santa Creu i Sant Pau, Liceu Theatre Opera House, and La Boqueria Market. In addition to these attractions, there are many bars, restaurants, and shops offering local and international cuisine and products.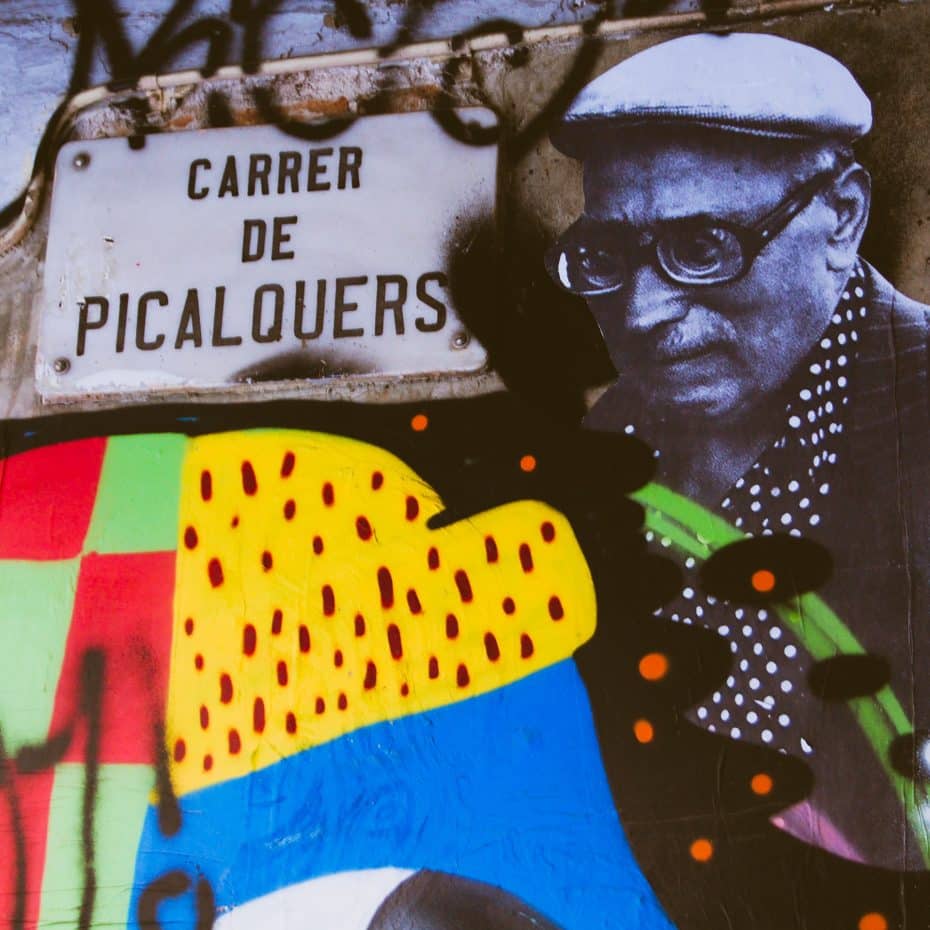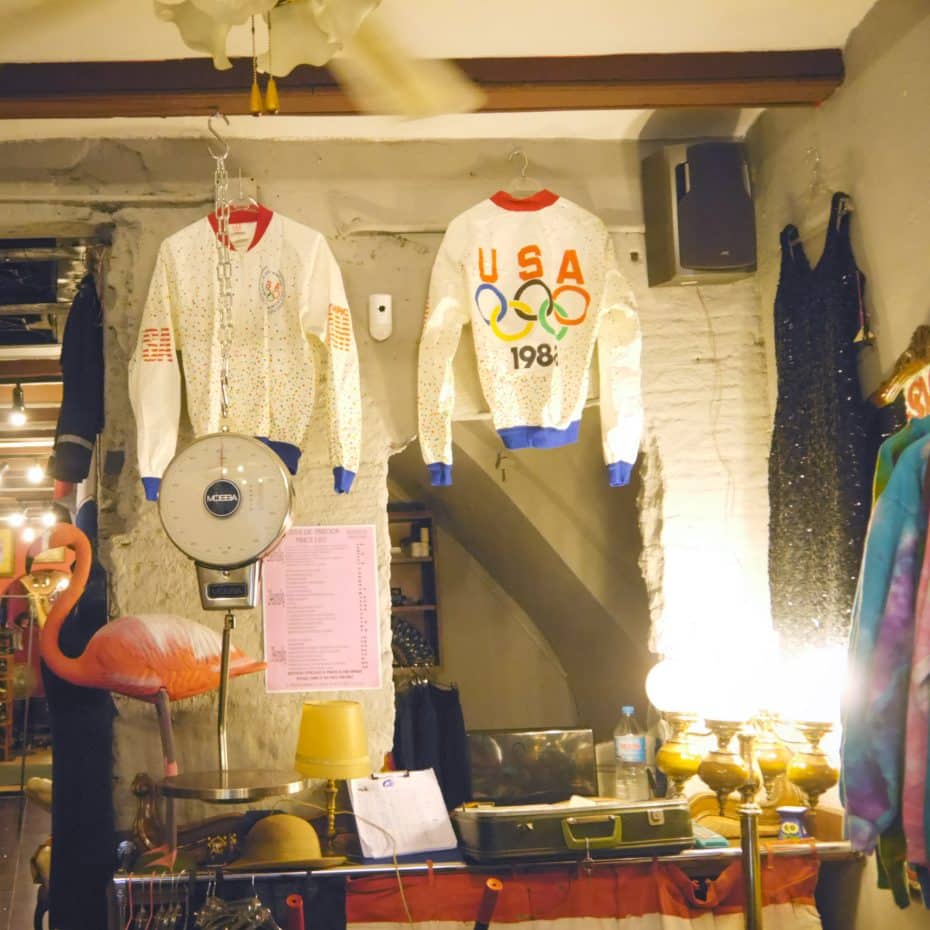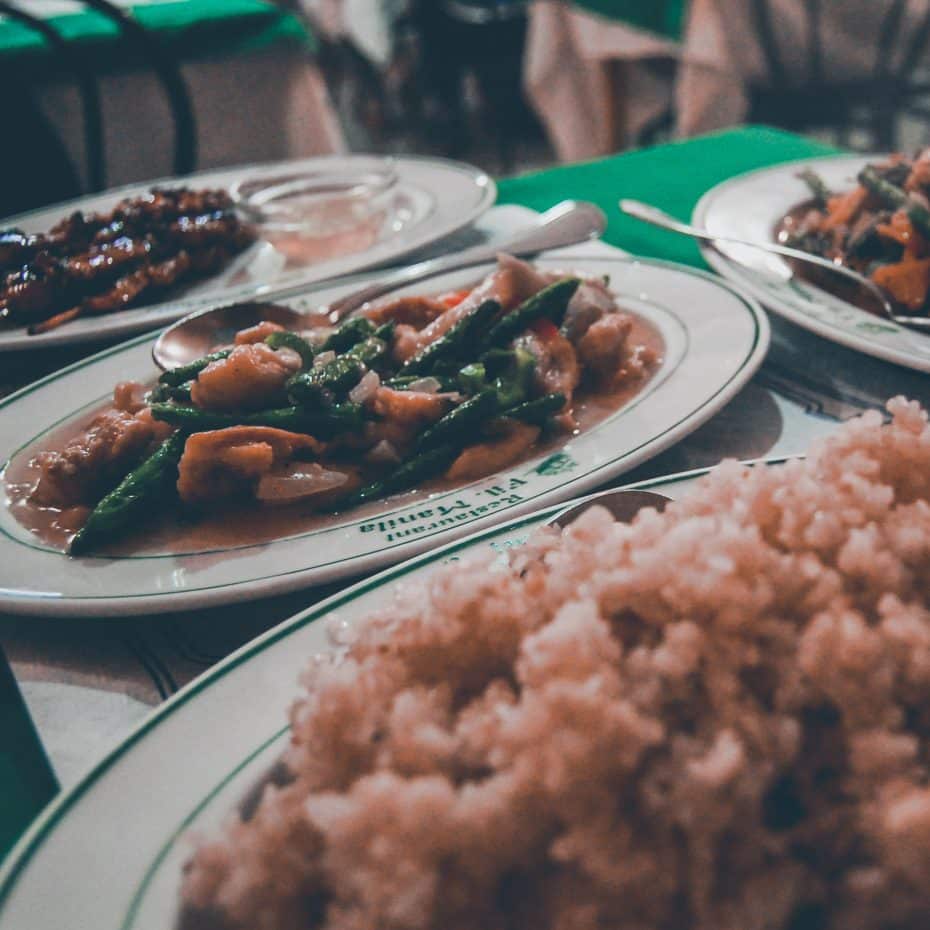 To travel to El Raval from various parts of Barcelona, you can use public transportation such as metro lines L1, L2, and L3 (stations Universitat, Catalunya or Liceu), buses V13 or H12 or regional trains (Rodalies) stopping at Plaça Catalunya. For those who prefer walking or biking, El Raval is easily accessible via pedestrian-friendly streets and bike lanes that connect it to surrounding neighborhoods.
El Raval is a lively neighborhood with most attractions, shops, and restaurants open throughout the day. The area is generally safe; however, it is essential to exercise caution and be aware of one's surroundings.
---
13. See the Magic Fountain of Montjuïc Light Show
Pl. de Carles Buïgas, 08038 Barcelona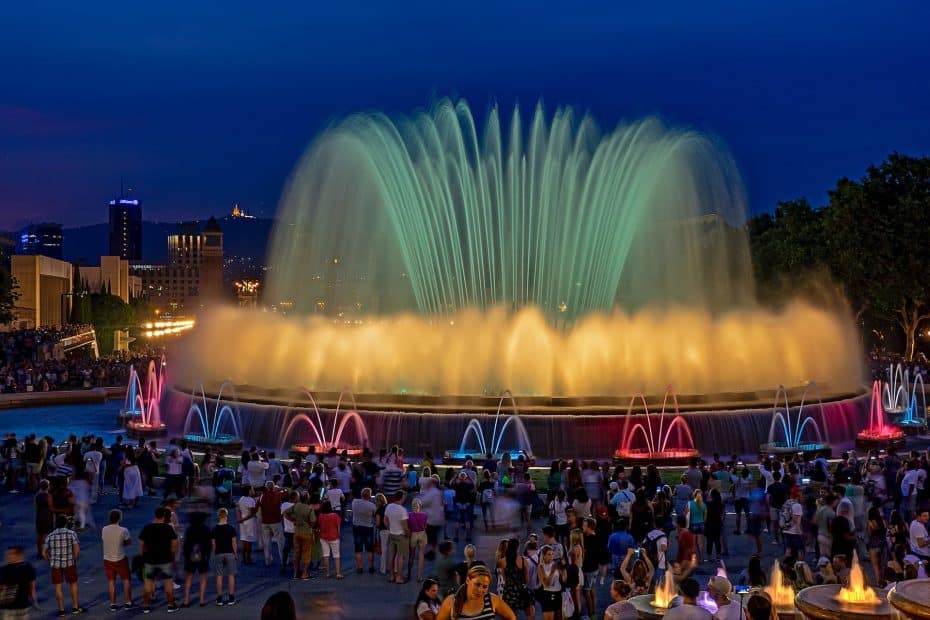 Montjuïc's Font Màgica is a notable and historic fountain and light show that features synchronized water, light, and music. Constructed in 1929 for the Barcelona International Exposition by Carles Buïgas, the fountain was intended to symbolize the exhibition's progressive aspirations. It is situated at the base of Montjuïc mountain, adjacent to the Plaça d'Espanya and near the Museu Nacional d'Art de Catalunya.
Comprising a large circular basin and various tiers with water cascading down geometrically-shaped terraces, the Magic Fountain measures approximately 50 meters in diameter and features over 3,600 water jets. Numerous multicolored lights illuminate the water from underneath as it shoots into the night sky. The accompanying music repertoire spans a range of genres and centuries – one may encounter anything from classical compositions by Mozart to contemporary pop songs by pop divas such as Ariana Grande or Madonna.
---
14. Appreciate Barcelona from Above on a Cable Car Ride
Avinguda Miramar, 30, 08038 Barcelona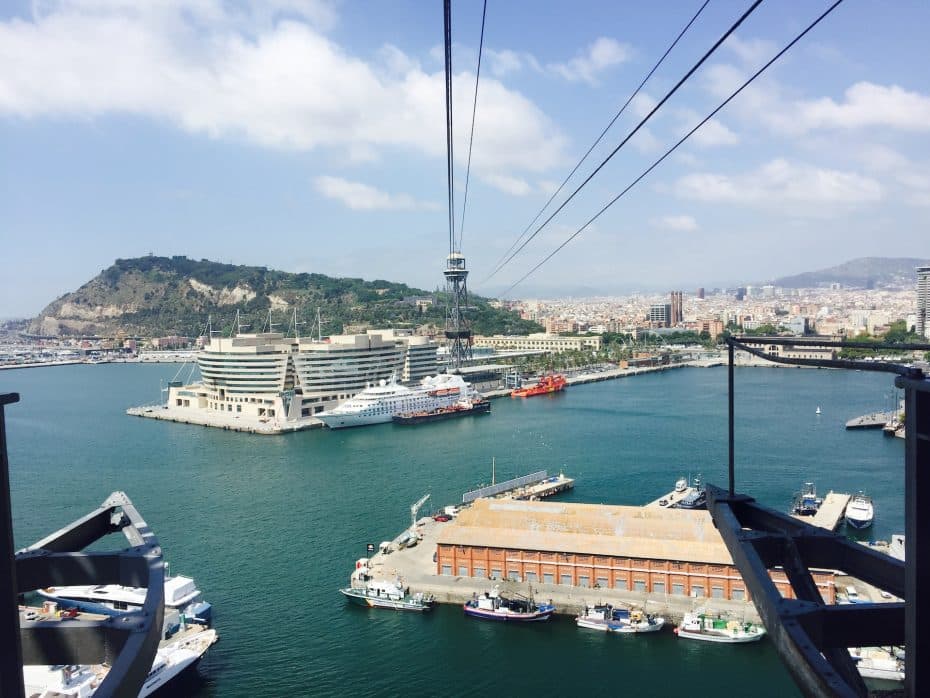 Barcelona is home to two prominent cable car systems: the Montjuïc Cable Car and the Port Vell Aerial Tramway. Both transportation systems offer unique ways to explore and experience the city's landscapes and attractions.
The Montjuïc Cable Car, inaugurated in 1970, transports passengers from Paral·lel station to Montjuïc mountain. The journey covers a distance of 752 meters, allowing passengers to observe the panoramic views of Barcelona City. At Montjuïc Castle, situated at the mountain summit, tourists may explore its historic relevance. The Funicular de Montjuïc connects Paral·lel station with the base of the Montjuïc Cable Car, which operates daily from February 1st to December 31st, except during annual maintenance periods.
On the other hand, Port Vell Aerial Tramway commenced operations in 1931, crossing a span of 1.29 kilometers between three stations: Miramar on Montjuïc mountain, Torre Jaume I by the World Trade Center Barcelona, and Torre Sant Sebastià at Barceloneta beach. This aerial tramway provides astonishing views of Barcelona's coastline and harbor. Torre Jaume I and Torre Sant Sebastià stations also offer observation decks for visitors.
Please note that Montjuïc Cable Car nor Port Vell Aerial Tramway are included in Barcelona's public transport pass and require separate ticket purchases.
---
15. Walk & Shop Along Passeig de Gràcia
Passeig de Gràcia, 08007 Barcelona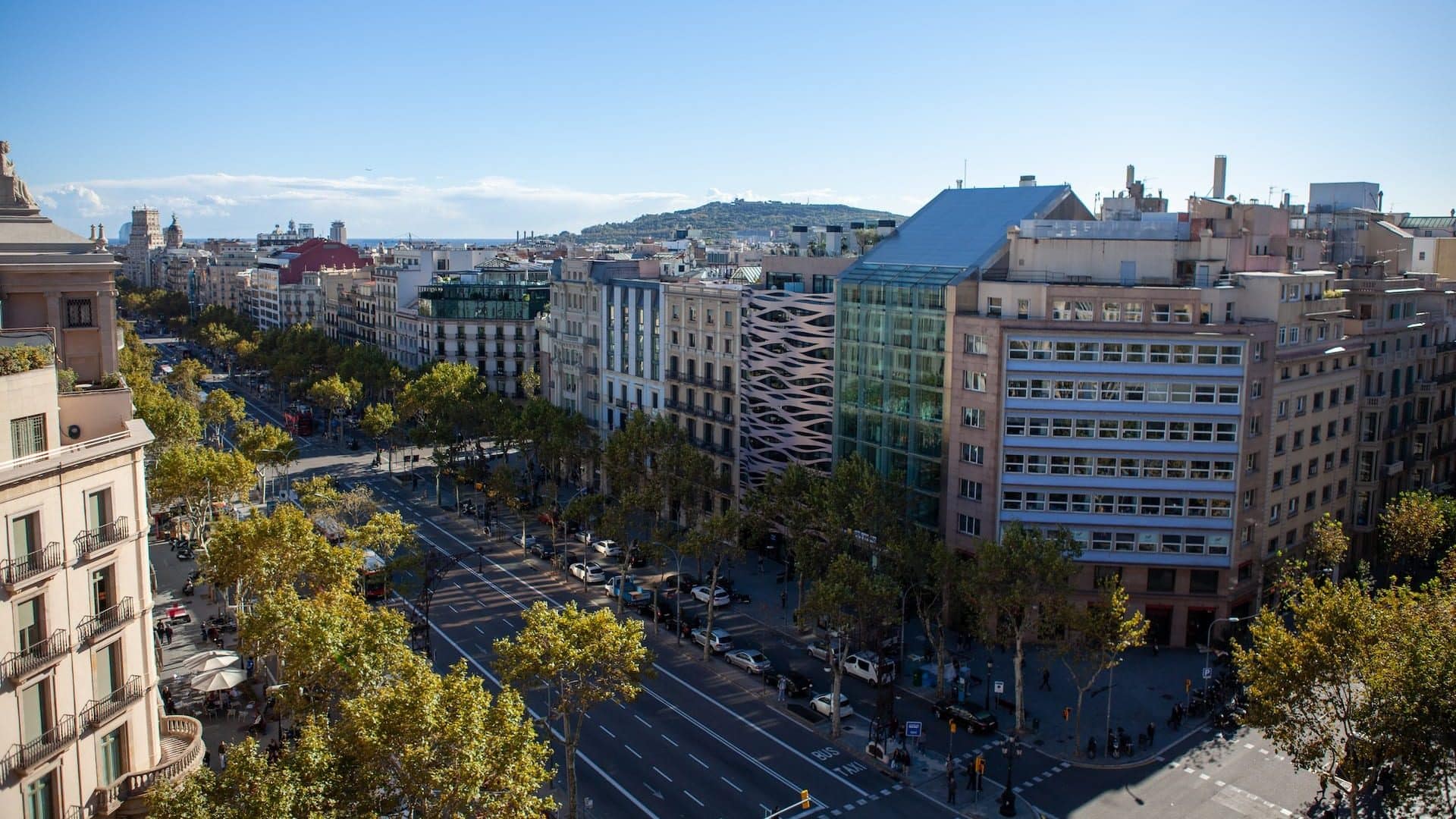 Passeig de Gràcia stretches from Plaça Catalunya to Carrer Gran de Gràcia. Originally laid out as a residential street for the wealthy by urban planner Ildefons Cerdà in the mid-19th century, it has since transformed into a bustling thoroughfare known for its modernist architecture, upscale shopping establishments, and historic sites.
The avenue is characterized by several notable buildings designed by renowned architects like Antoni Gaudí and Lluís Domènech i Montaner. Casa Batlló and Casa Milà, two of Gaudí's most famous works, are found on Passeig de Gràcia. These buildings showcase characteristic features of Gaudí's style, such as organic forms and ornate details. Other prominent landmarks include Casa Amatller by Josep Puig i Cadafalch and Casa Lleó Morera by Lluís Domènech i Montaner.
Numerous luxury retail stores operate along Passeig de Gràcia. International designer brands like Chanel, Gucci, and Louis Vuitton maintain boutiques within the avenue's boundaries. Additionally, various local fashion houses cater to the needs of discerning shoppers.
To reach Passeig de Gràcia, you can use the metro or the bus. Passeig de Gràcia metro station provides access via Lines 2, 3, and 4 of the Barcelona Metro system, as well as Rodalies (commuter) trains.
---
16. Learn about Catalan Modernism at Casa Milà (La Pedrera)
Pg. de Gràcia, 92, 08008 Barcelona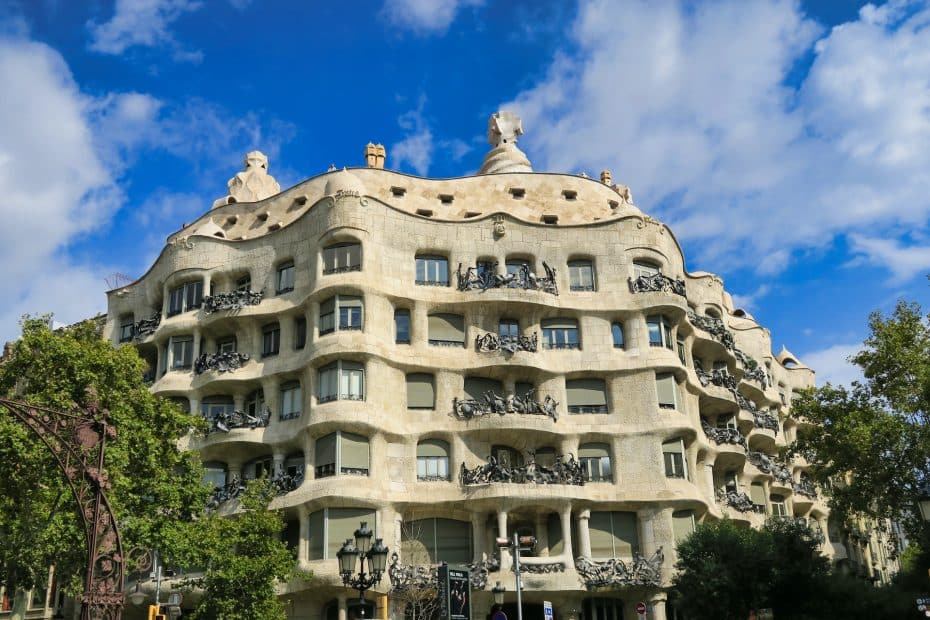 Casa Milá, also known as La Pedrera, is a modernist building designed by the architect Antoni Gaudí. It is located at 92 Passeig de Gràcia in the Eixample district. Its construction took place from 1906 to 1912 and was commissioned by Pere Milà. The building has been a UNESCO World Heritage Site since 1984, along with other Gaudí works.
The design of Casa Milá features organic shapes and undulating facades inspired by natural forms. The structure has six floors, including a rooftop terrace with unique chimneys and ventilation towers.
The ground floor features an exhibition space called Espai Gaudí, showcasing works and designs by the architect. The Noble Floor, originally inhabited by the Milà family, offers a glimpse into early twentieth-century living with modernist furnishings and decorations.
---
17. Delve into History at the Barcelona Cathedral
Pla de la Seu, s/n, 08002 Barcelona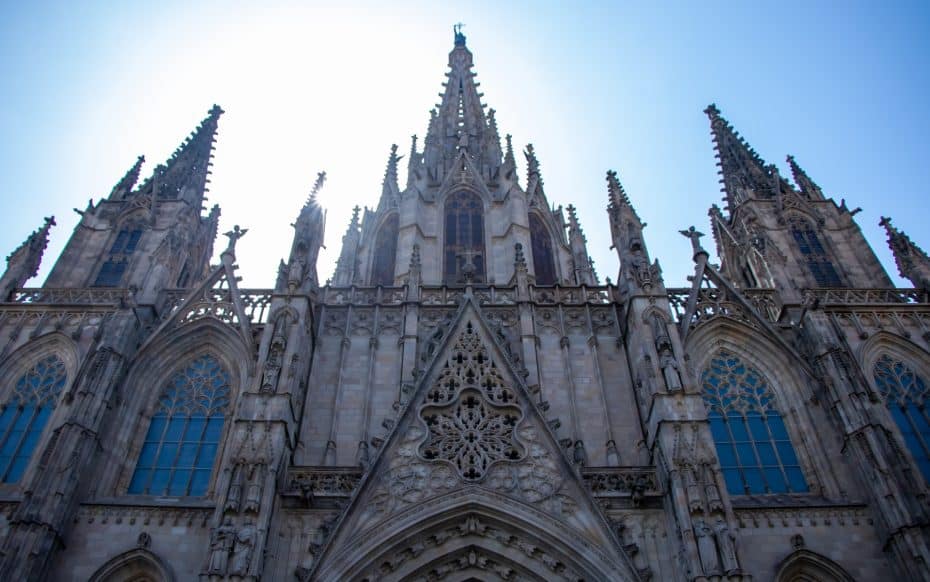 Barcelona Cathedral, formally known as the Cathedral of the Holy Cross and Saint Eulalia, is a prominent historical and religious site in the Gothic Quarter. Constructed between the 13th and 15th centuries, the cathedral epitomizes Gothic architecture.
Its remarkable façade features intricate carvings and sculptures, while the interior houses numerous chapels, an impressive choir area, and a beautiful cloister adorned with various plants. Notably, the tomb of Saint Eulalia, Barcelona's patron saint, rests within the crypt.
Public transport is the most convenient way to reach this historical site; the closest metro stations are Jaume I (L4) and Liceu (L3).
Barcelona Cathedral is open daily from 8:30 am to 12:30 pm and 5:45 pm to 7:30 pm on weekdays, 8:00 am to 1:45 pm and 5:30 pm to 8:00 pm on Saturdays, and 8:00 am to 1:45 pm and 5:00 pm to 7:30 pm on Sundays.
---
18. Meet the Animals at Barcelona Zoo
Parc de la Ciutadella, 08003 Barcelona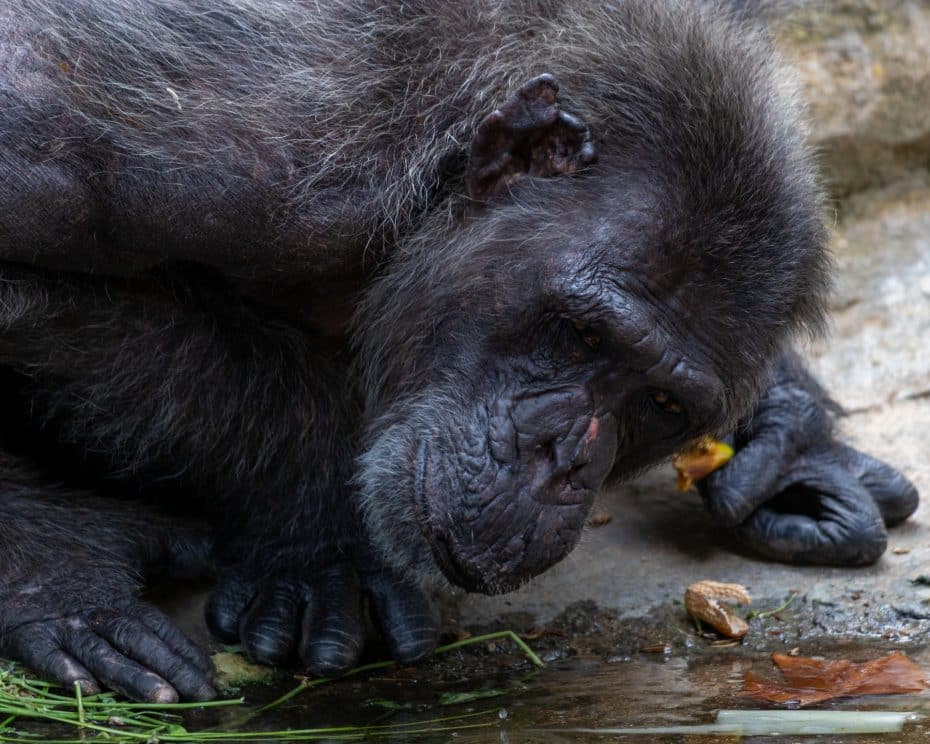 Barcelona Zoo, located in Ciutadella Park, houses a diverse collection of approximately 4,000 animals representing over 400 species.
The zoo integrates multiple habitats to accommodate animal needs. Its key attractions include the primate exhibit, featuring species such as gorillas and orangutans; the dolphins' area, which showcases aquatic performances; the aviary, housing an extensive collection of exotic birds; and the reptile exhibit, containing both venomous and non-venomous reptiles.
Barcelona Zoo has emphasized species breeding and conservation programs throughout its history. The zoo's most famous resident was Snowflake, an albino gorilla who lived there from 1966 until his death in 2003.
---
19. Roam through Poble Espanyol, an Open-Air Museum Village
Av. de Francesc Ferrer i Guàrdia, 13, 08038 Barcelona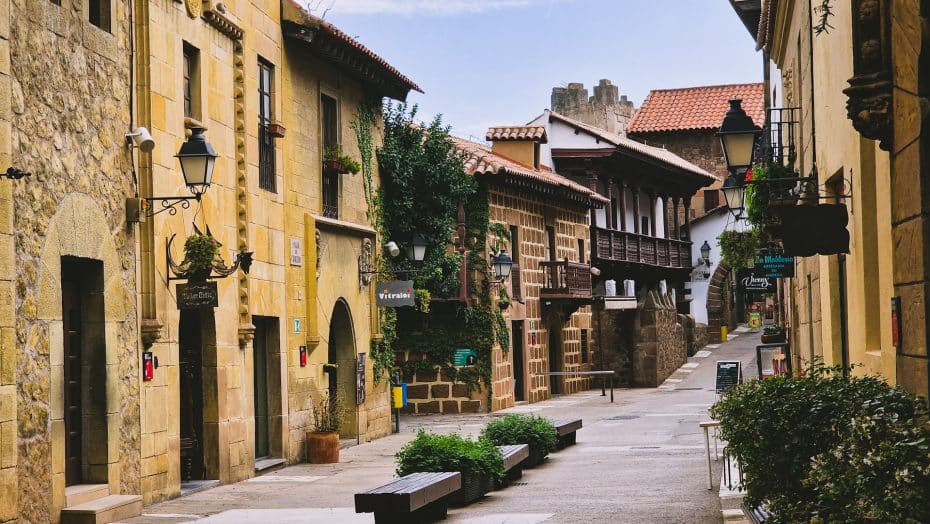 Poble Espanyol, also known as Pueblo Español, is a tourist attraction and architectural museum in Barcelona. Constructed in 1929 for the Barcelona International Exposition, it showcases various styles of Spanish architecture from different regions of the country. The complex is situated on Montjuïc mountain.
Poble Espanyol comprises 117 buildings, which include replicas of famous landmarks such as the Andalusian Quarter and El Greco's House.
Poble Espanyol visitors can explore museums and artisan workshops within its premises. Notable attractions include the Fran Daurel Museum, which houses more than 300 works of contemporary art, and the Glass Museum displaying elegant glassware from different periods. Additionally, there are numerous restaurants, cafes, and shops.
The architectural museum is open year-round with seasonal variations in opening hours: summer (from May to September): Monday: 12:00-20:00; Tuesday to Thursday: 09:00-20:00; Friday: 09:00-21:00; Saturday: 09:00-24:00; Sunday: 09:00-20:00. Winter (from October to April): Monday: 12:00-16:00; Tuesday to Sunday and public holidays: 09:00-18:00.
---
20. Be Awed by the Beauty of Santa Maria del Mar Basilica
Plaça de Santa Maria, 1, 08003 Barcelona
Santa María del Mar Basilica is an iconic Gothic church located in the Ribera Quarter.
Construction began in 1329 under the supervision of architects Berenguer de Montagut and Ramon Despuig, and the church was consecrated in 1384. Its distinct architecture exemplifies the Catalan Gothic style, characterized by sober facades, large bare surfaces, and a spacious interior supported by slender octagonal columns.
---
21. Take a Day Trip to Montserrat Monastery
08199 Montserrat, Barcelona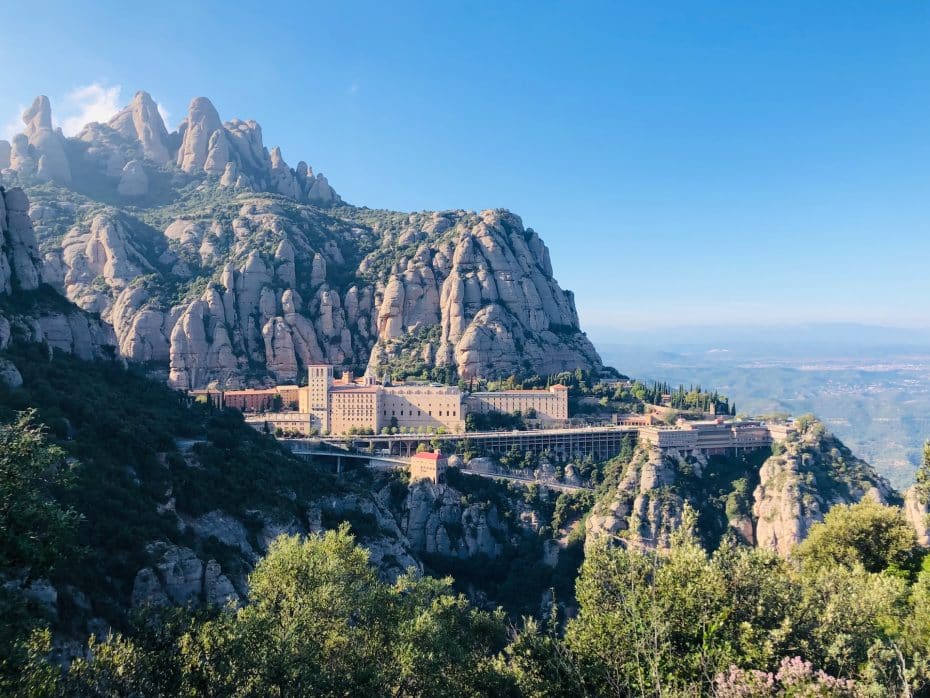 Montserrat Monastery, located near Barcelona, is a notable religious site with a rich history. Established in the 11th century, the monastery is situated within the Montserrat mountain range at 720 meters above sea level.
Known for its breathtaking views and unique architecture, the monastery houses the revered statue of the Virgin of Montserrat, also known as "La Moreneta" due to its dark color. This statue, believed to have been created in the 12th century, attracts numerous pilgrims and tourists yearly. Additionally, the monastery features an impressive basilica reconstructed in the Gothic style after a fire in 1808.
The monastery has served as an influential center for Catalan culture and has contributed significantly to advancements in music and literature.
Travelers can use different transport modes like trains, cars, or buses to reach Montserrat Monastery from Barcelona. One common option is taking a train from Barcelona Plaça Espanya station to Aeri de Montserrat cable car station or Monistrol de Montserrat rack railway station and then using the respective cable car or rack railway to ascend to the monastery.
Montserrat Monastery is open daily but has varying hours depending on the season and day of the week. Typically, it opens between 7:30 AM and 8:00 AM and closes between 6:00 PM and 8:30 PM.
---