Picture crystal-clear turquoise waters, historical sites that defy time, and charming villages nestled within lush landscapes. The island of Corfu, in Greece, has them all! This enchanting Ionian gem has stunning beaches, ancient castles, and ruins, making it a sought-after destination. Yet, unlike other Greek islands like Mykonos, you can still move around this destination without suffocating in a tourist pack. In this post, we'll explore the top 11 things to see in Corfu Island. This guide includes information on each place's location and history.
---
---
The Top 12 Things to See in Corfu Island
1. Corfu Old Town
Corfu Old Town, located on the eastern coast of Corfu Island, has many historical and architectural landmarks. One of the prominent structures in this area is the Old Fortress. This fortress is a Byzantine fortification dating back to the 6th century AD. You can get great panoramic views of the town and the sea from the fortress, which stands on a hill.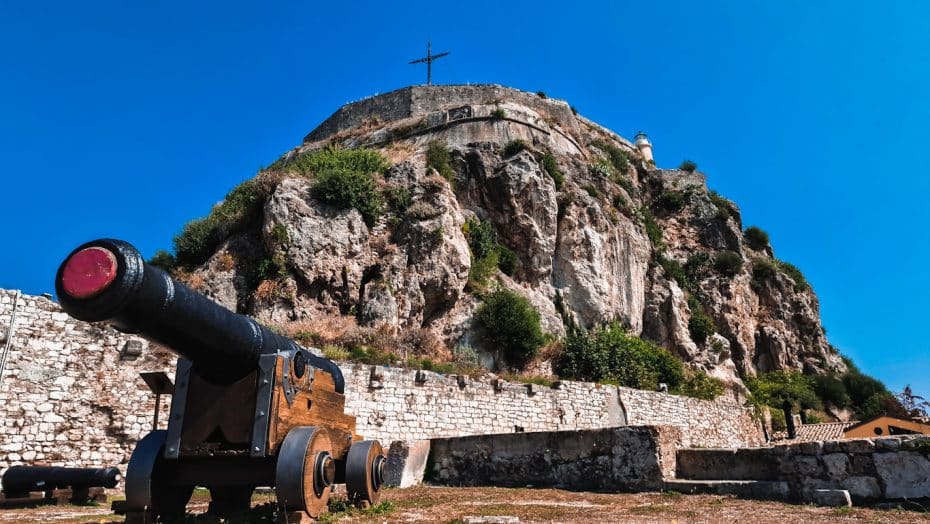 There's also, naturally, a New Fortress. Venetians built this fortress, called Neo Frourio, between 1576 and 1645. This imposing structure is an essential piece of the island's defensive architecture.
Another important landmark is Saint Spyridon Church, built in 1590. The church houses the relics of Saint Spyridon, an early Christian bishop considered the island's patron saint. The Liston, a row of Venetian-style buildings built during French rule (1807–1814), is another must-see location in the Old Town. This pedestrian street is near Spianada.
Besides its historical sites, the Old Town is an excellent place for shopping. You can get traditional handicrafts, Greek ceramics, and local products in this area. Many shops offer olive oil products and kumquat liqueurs made locally on the island.
Meanwhile, if you're a foodie, you'll find great restaurants in this part of the island. Besides internationally known dishes from Greece like Gyros, Souvlaki, and Greek salad, you can also try regional recipes here. Sofrito, beef served with red wine sauce, or Bourdeto, fish cooked with paprika and spicy tomato sauce, are delicious.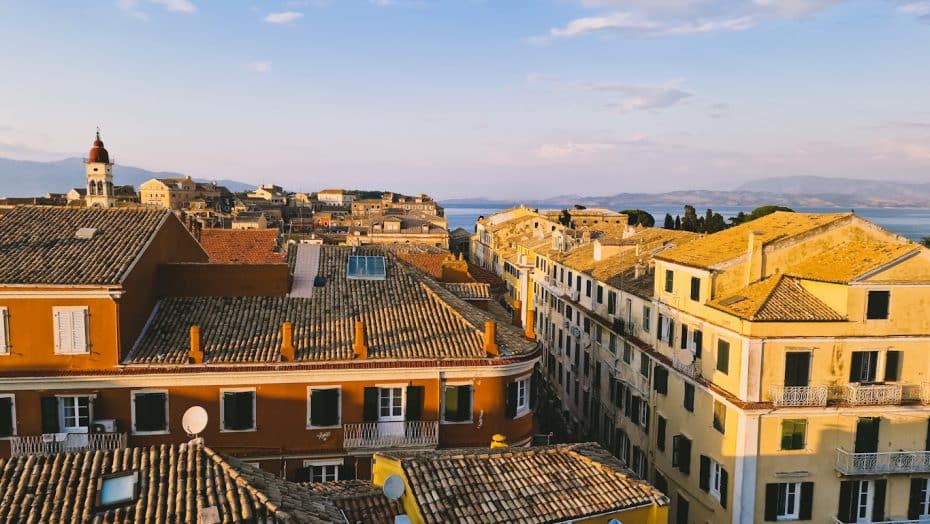 The Old Town is also the best area to stay in Corfu (island). In this part of the island, you can choose between small, family-run hotels, apartments, and luxury accommodations.
See accommodation in Corfu Town.
---
---
2. Mon Repos Palace
Mon Repos is a historic villa located on the eastern shore of Corfu.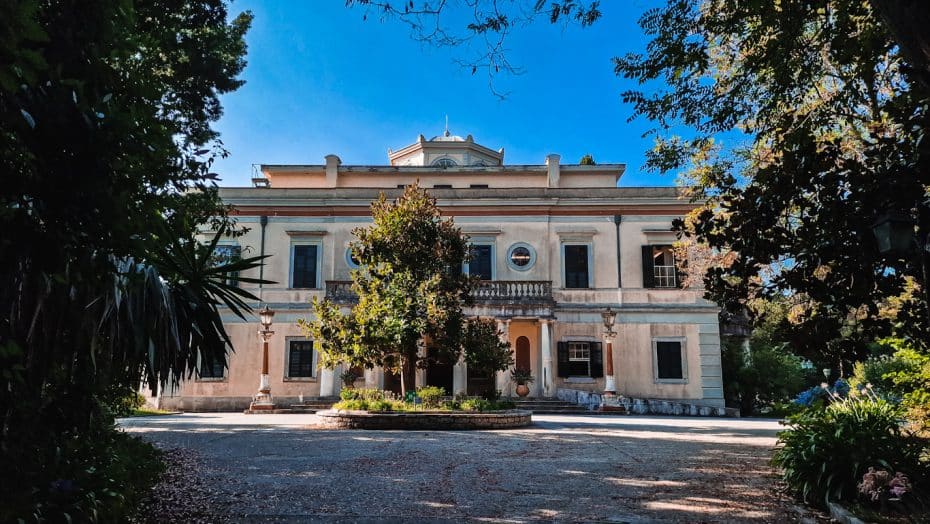 The designer of this 19th-century villa was British architect Sir Frederick Adam. Mon Repos was the summer residence of the British High Commissioners when they ruled the Ionian Islands from 1815 to 1864. In addition, it was also the birthplace of Prince Philip, Duke of Edinburgh, in 1921.
The palace is within the lush and extensive Mon Repos Park. The park covers approximately 258 acres. Inside Mon Repos, there are the ruins of ancient Paleopolis. These archeological remains provide evidence of Corfu's past as an influential city-state in ancient Greece.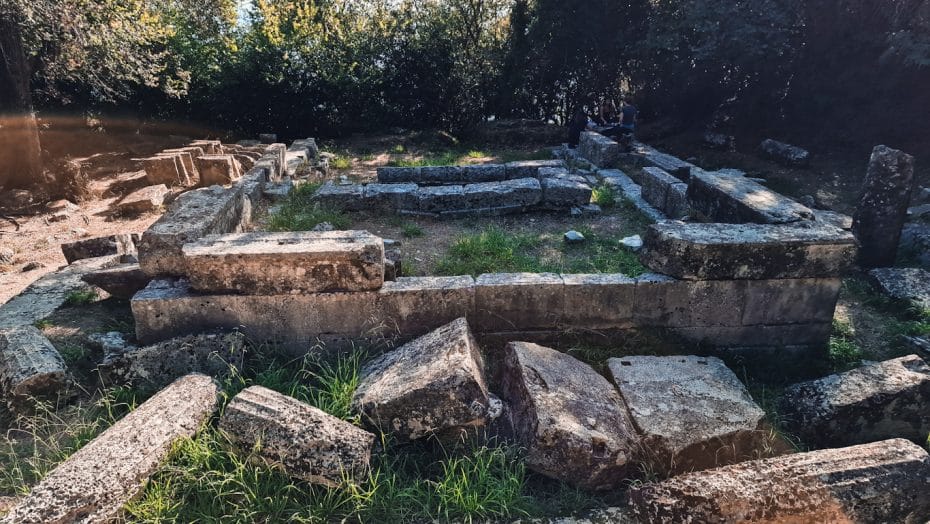 Mon Repos is among the best things to see in Corfi because you'll feel like you've stepped into an oasis.
---
3. Paxos & Antipaxos
Whether you rent a boat or book a tour of Paxos and Antipaxos, these islands are a must!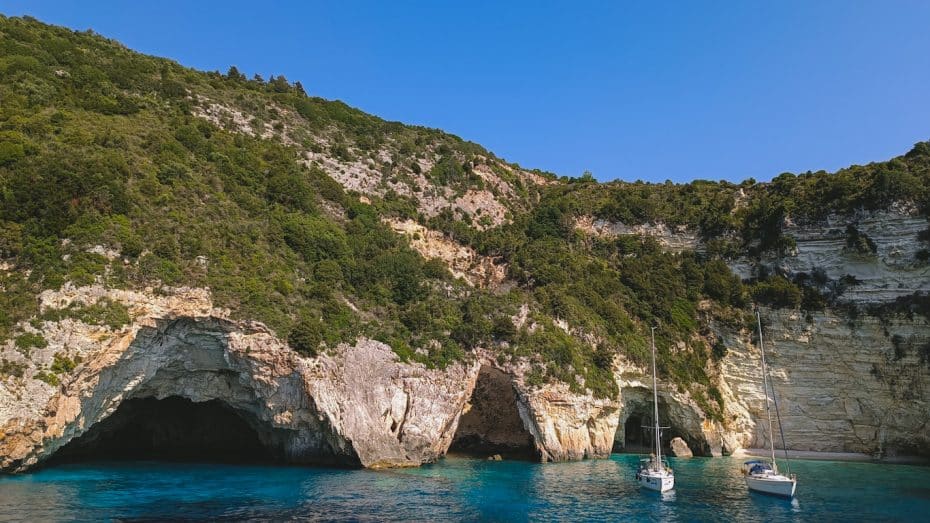 Paxos and Antipaxos are two small islands located south of Corfu. Paxos, the larger of the two, covers an area of 30 square kilometers. Settlements on Paxos date back to prehistoric times, with archaeological findings from the Neolithic period discovered at Moglio Cave. Additionally, the island features historic sites like the ruins of an early Christian basilica built during the Byzantine Empire.
Antipaxos, on the other hand, is smaller, spanning an area of only 5 square kilometers. Antipaxos stands out for its vineyards, which produce a local wine known for its exceptional quality.
Yet, even if you only see Paxos and Antipaxos from a boat, it'll be worth it. The water surrounding Paxos and Antipaxos has such a bright blue that it feels surreal. Add the view of the blue caves to the journey, and you'll be glad you visited these islands.
---
4. Achilleion
Achilleion Palace is in the southern part of Corfu island. Emperor Franz Joseph's wife, Elizabeth of Bavaria, commissioned the palace in 1889. The beauty of Homer's hero, Achilles, captivated and inspired Elizabeth. So, she intended to create a sanctuary dedicated to him.
The palace has neoclassical architectural elements and an extensive collection of ancient Greek statues. Additionally, it features immaculate gardens adorned with sculptures that pay homage to Greek mythology and the hero Achilles. The Dying Achilles by German sculptor Ernst Herter stands out among these statues.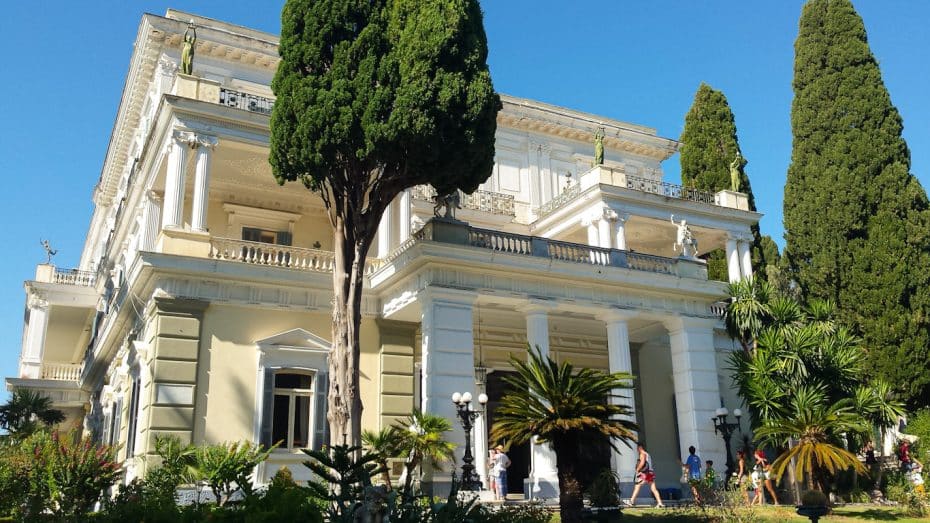 Note: Achilleion Palace is not open at the moment due to restoration works. Yet, the garden and its view are exceptional and worth visiting.
---
5. Kassiopi Village
Kassiopi is about 36 kilometers north of Corfu Town. This picturesque village rests between the slopes of Mount Pantokrator and the Ionian Sea on the island's eastern coast.
Kassiopi dates back to the Roman period (2nd century AD) when it gathered attention from Emperor Nero. These days, you can explore the remnants of Kassiopi Castle. This Byzantine fortress' creation was during the reign of Emperor Manuel I Komnenos (12th century AD). The castle's strategic location provided excellent defense against potential invaders.
In addition to its historical sites, Kassiopi Village offers an appealing coastal landscape with several pristine beaches. Bataria, Pipitos, Kanoni, and Kalamionas are amongst the most popular beach destinations in close proximity to the village.
Several boat tours sail from this harbor to other islands during the summer.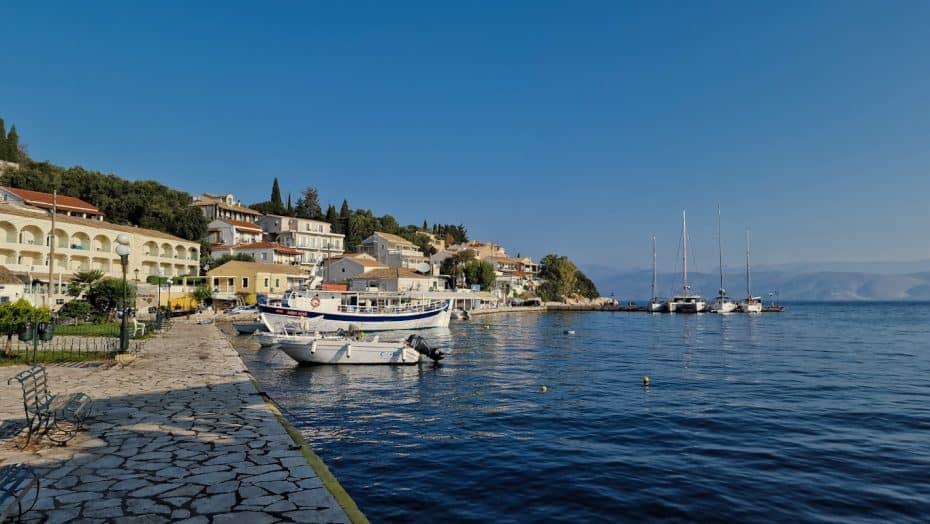 ---
6. The Durell's White House
The White House, a notable location in the television series about the Durrell family, is also on the island of Corfu. Located in the northeastern region of the island, specifically within an area known as Kalami Bay, this popular attraction offers a glimpse into the history and cultural aspects associated with the Durrell family.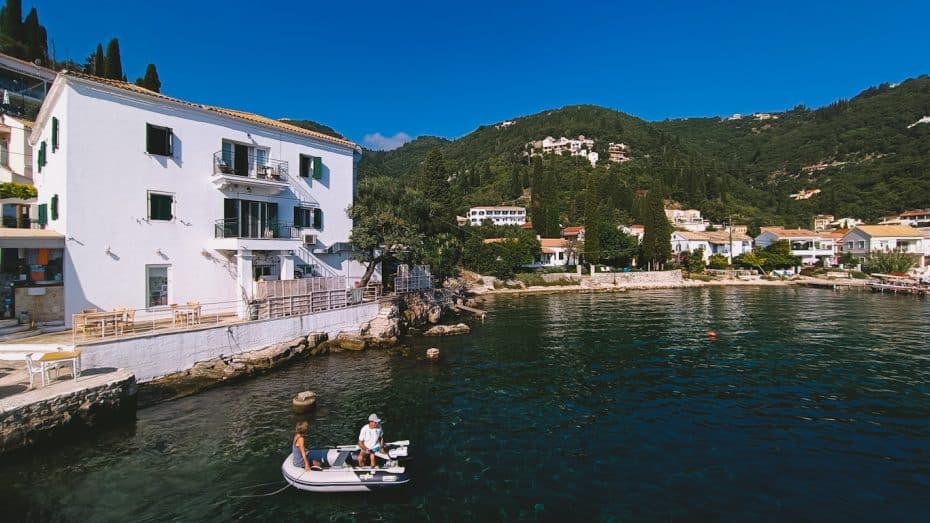 Built-in 1870, the White House became prominent when British naturalist and writer Gerald Durrell lived there with his family during their stay on Corfu from 1935 to 1939. Gerald chronicled the family's experiences during this period in the book "My Family and Other Animals." The book was published in 1956, and eventually adapted into the television series.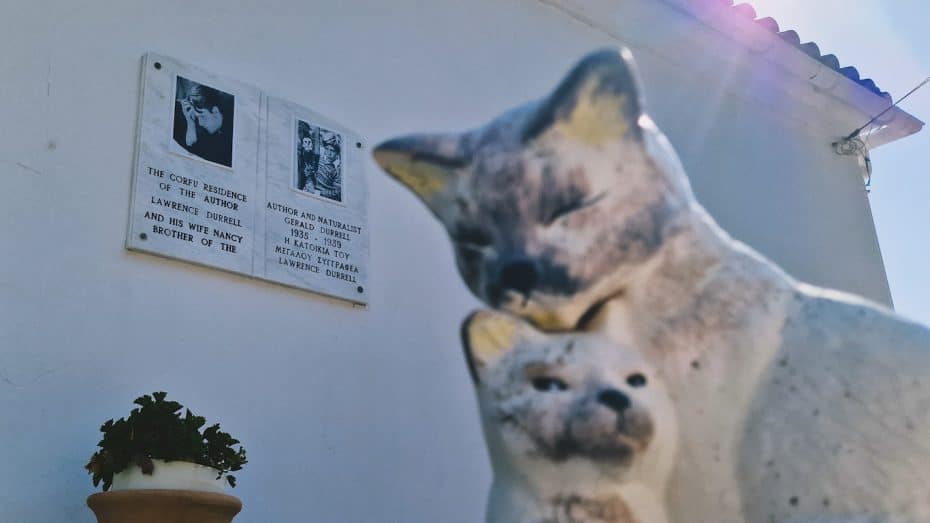 Moreover, the natural landscape around the White House, now a museum, is gorgeous. So, even if you're not a fan of the show, the area is among the best things to see in Corfu.
---
7. Canal D'Amour
Canal d'Amour is a geological formation on the northwestern coast of Corfu island. It is near the Sidari village, approximately 37 kilometers from Corfu town. To be exact, Canal d'Amour lies on the western side of the Ionian Sea, bordering the Adriatic Sea on its northern end.
Canal d'Amour formed over thousands of years due to the erosion of clay cliffs by water and wind. The resulting sandstone formations now display arches, tunnels, and coves that stretch along a 1-kilometer coastline.
The name of Canal d'Amour (channel of love) revolves around a local legend stating that those who swim through the channel will find true love or stay together forever with their current partner.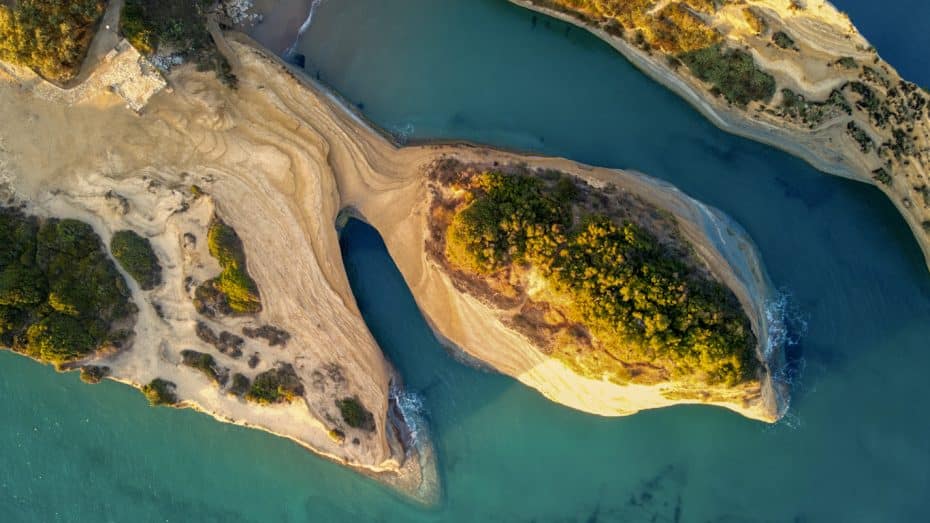 Visiting Canal d'Amour, you can sunbathe on its small beaches, swim in crystal clear waters, and explore rock formations nearby. Likewise, it is the perfect place for any photography enthusiast. I dare you NOT to try to capture its beauty!
---
8. Vlacherna Monastery and Mouse Island
The Vlacherna Monastery and Mouse Island, called Pontikonisi, are neighboring attractions. These sites are near the southern tip of Corfu Island.
Vlacherna Monastery, built during the 17th century, is dedicated to the Virgin Mary. This small religious site stands on a picturesque rocky islet connected to the mainland via a narrow causeway. The monastery's has traditional Greek design elements, but its location on the islet makes it a Corfu postcard par excellence. Also, you can sometimes catch planes flying over the monastery, creating photo-ready moments.
Pontikonisi, also known as Mouse Island, lies approximately 40 meters off the eastern coast of Corfu. This islet houses the Byzantine-era Church of Pantokrator, built in the 11th or 12th century. According to local mythology, Mouse Island was formed when Poseidon, the Greek god of the sea, turned Ulysses' ship into stone as a form of retaliation against Ulysses' defiance.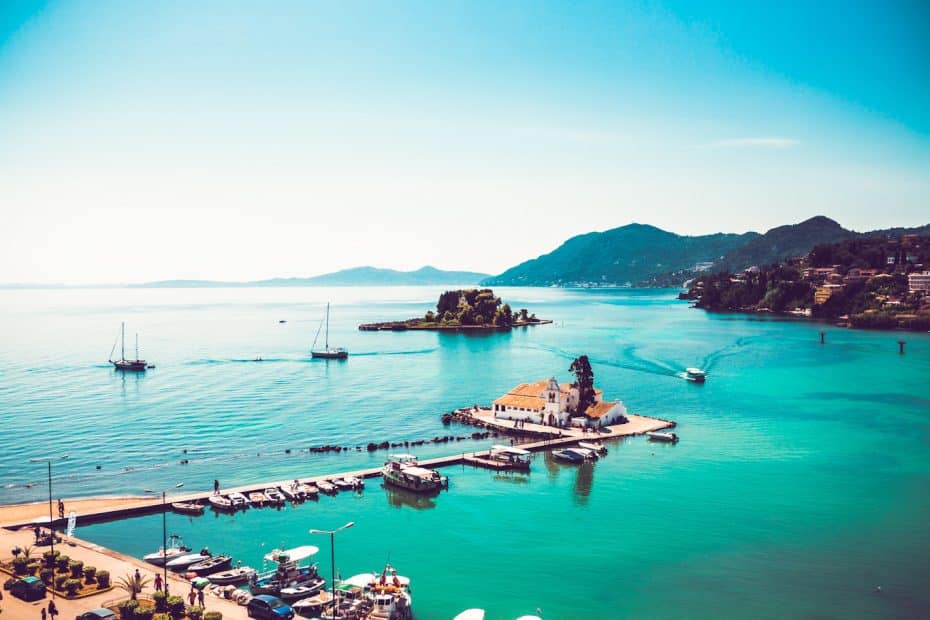 Vlacherna Monastery and Mouse Island are accessible through boat tours from the Kanoni Peninsula.
---
9. Porto Timoni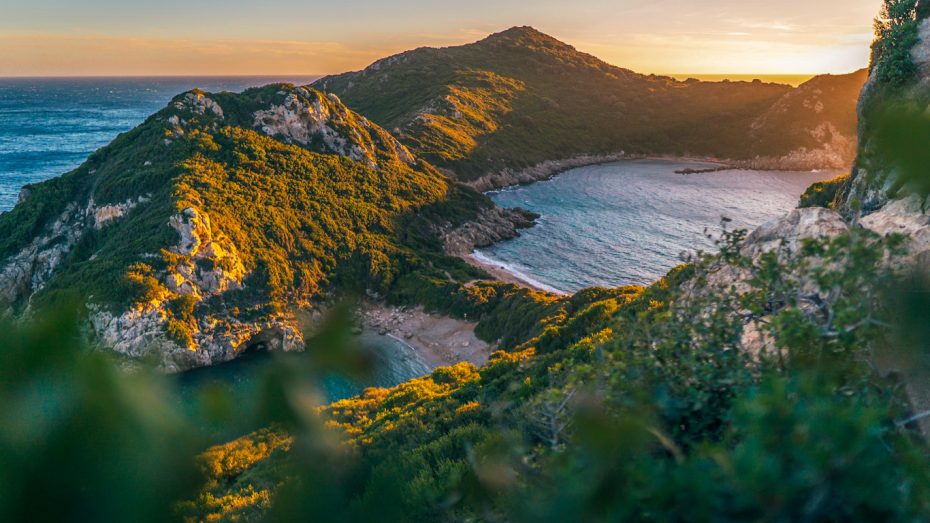 Porto Timoni is on the northwestern side of Corfu Island. This coastal landmark is famous for its striking beauty and geological attributes. Positioned between the villages of Afionas and Agios Georgios Pagon, the area features two distinct beaches that share a narrow isthmus, extending approximately 530 meters.
Renowned for its mesmerizing azure waters and surrounding lush greenery, Porto Timoni offers picturesque views of the Greek coastline. Exploring Porto Timoni, you'll also notice that the larger beach area faces southwest, while the smaller beach faces northeast.
Porto Timoni is among the things to see in Corfu island because of its beauty. But that's not all, Porto Timoni is also near the remains of a Byzantine fortress called Angelokastro and the Monastery of Panagia Myrtidiotissa.
---
10. Mount Pantokrator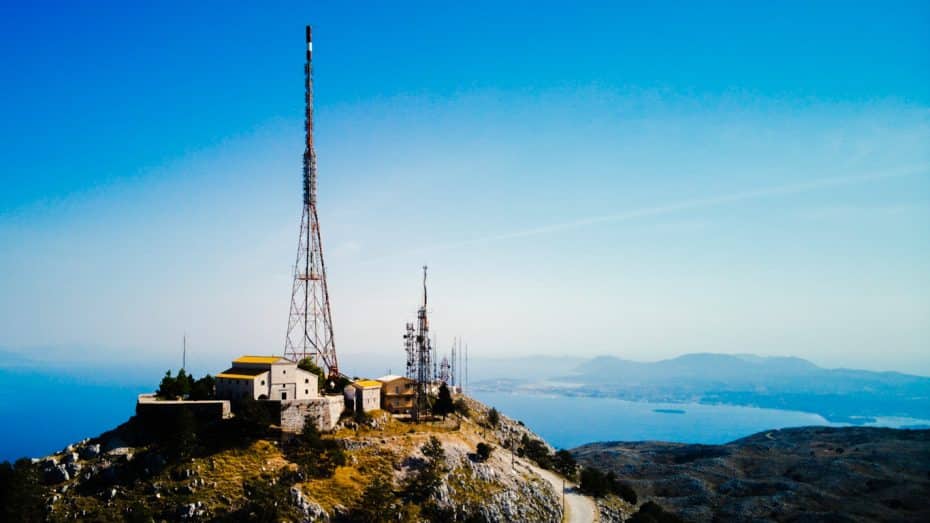 Mount Pantokrator is the highest peak on Corfu Island, reaching a height of 906 meters (2,972 feet). The mountain is in the northeastern part of the island, making it a prominent landmark, visible from various points around Corfu. The construction of the Pantokrator Monastery on its summit began in the 14th century, with significant renovations occurring in 1689 and 1726.
You'll find the Pantokrator Monastery in the mount, a well-preserved church featuring a baroque-style interior and an ornate bell tower.
Mount Pantokrator also offers stunning panoramic views of the surrounding Ionian Sea, the Greek mainland, and neighboring islands such as Paxos and Othonoi.
One notable person who contributed to Mount Pantokrator's historical significance is Emperor Napoleon Bonaparte. In 1798, during the French occupation of Corfu, Napoleon considered creating defensive structures around Mount Pantokrator to protect against potential invasions from Russia and Turkey. However, he didn't fulfill these plans.
To reach Mount Pantokrator, a hiking trail begins in Old Perithia, an ancient village dating back to the 14th century located on Corfu island's north coast. This challenging hike takes approximately three hours to complete and passes through olive groves and small villages that showcase Corfu's traditional architecture.
---
11. Paleokastritsa Beach and Monastery
Paleokastritsa Beach has a coastline that includes a cluster of six beaches nestled between cliffs and lush greenery. This scenic location is one of the top things to see in Corfu to appreciate the island's natural beauty. Moreover, the beaches in the area are perfect for those who enjoy snorkeling.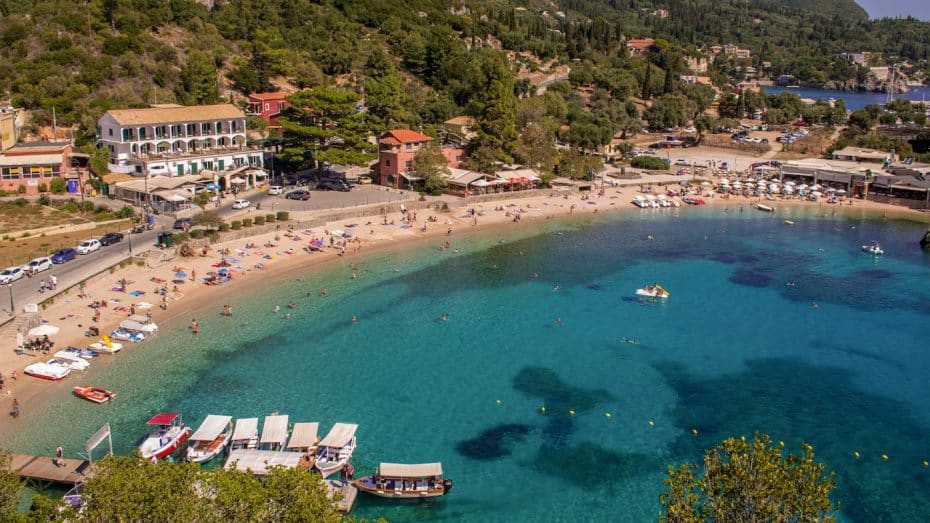 Near the Paleokastritsa Beach lies the 13th-century Panagia Theotókos Monastery. This religious sanctuary was founded by two brothers from Epirus in 1228 and is, like many attractions in Corfu, on top of a hill. Within its walls, there are intricate frescoes and well-preserved architecture that reflect Byzantine influence. In addition, the monastery houses a small museum. You can also get amazing views from the monastery.
---
12. Agios Stefanos
Agios Stefanos is a village on the northwestern coast of Corfu Island. This area exudes an aura of tranquility and peace. But, even though it may look like a traditional fishing village from afar, it is the most exclusive area of Corfu.
Several luxurious villas of Agios Stefanos belong to international celebrities and some of Greece's more prominent families. For example, the village, also known as St. Stefanos, was a favorite summer destination for Princess Diana.
Agios Stefanos is among the best areas to stay in Corfu. But, as you can imagine, the village has few budget-friendly accommodations. So, you can also visit it on a day trip from Corfu Town or sail around the area on a boat tour.
---
---