Capri is a dream destination. The island, located in the Gulf of Naples, just off the Sorrento Peninsula, has always been frequented by actors, artists, musicians, and influential figures. Its charm is unmatched, not to mention the stunning beaches and crystal-clear waters surrounding it. Always a VIP destination, Capri is undoubtedly not an affordable choice for a vacation. Prices here are pretty high, and the cost of living is expensive. However, it guarantees an unforgettable journey. We give you the top Capri travel tips and enjoy a luxurious holiday within your reach.
---
---
Capri Travel Tips: Planning your budget-friendly Capri vacation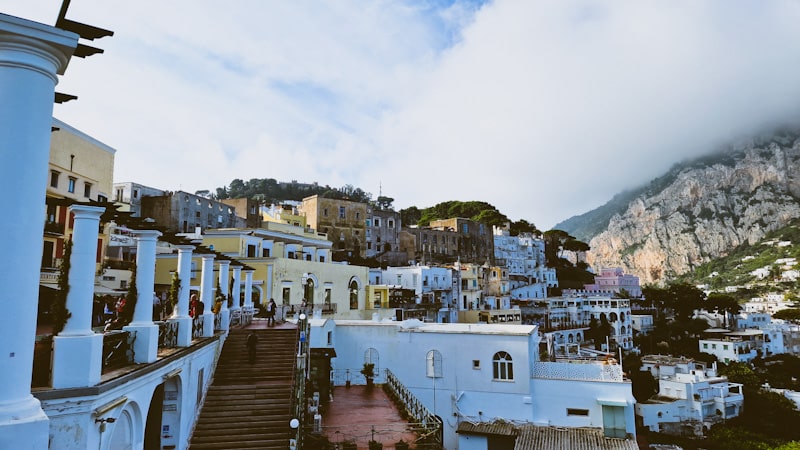 Traveling to Capri can be an unforgettable experience, with its stunning natural beauty, charming culture, and exciting attractions. However, this popular destination can also be quite expensive for many travelers. But fear not because we have gathered everything you need to know to explore this dreamy Italian paradise on a budget! In this blog post, we'll share essential Capri travel tips to help you make the most of your vacation while keeping your expenses in check – from finding affordable accommodations to enjoying delicious meals without breaking the bank. So pack your bags, and prepare to embark on a memorable adventure on this picturesque Italian island!
The Secret to a Budget Trip to Capri is Planning Ahead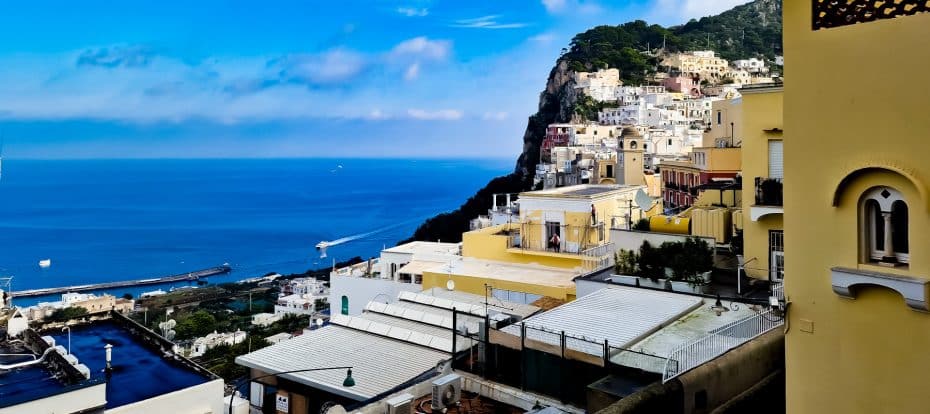 It's not that simple to organize a vacation in Capri. Precisely because it is very popular, the island is always full of tourists. This is especially true in the summer months.
Therefore, the first piece of advice for a perfect trip to Capri is to try to book flights, hotels, and ferries well in advance.
---
Choosing the Right Time to Visit Capri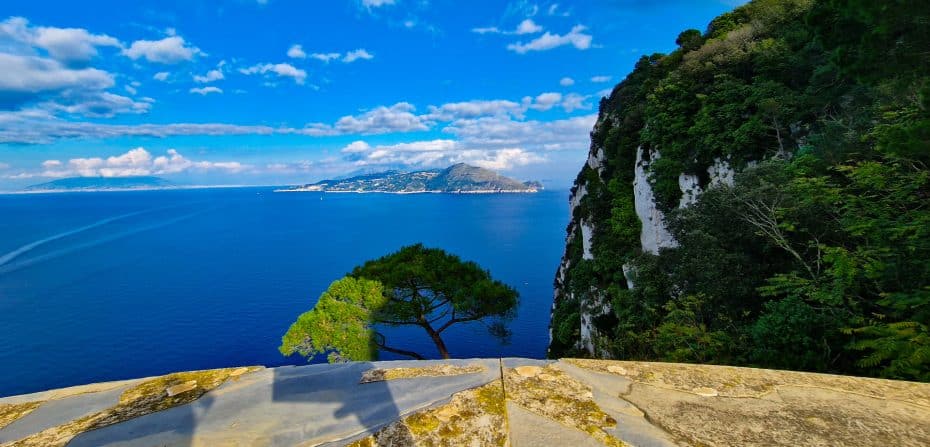 When planning your trip to stunning Capri, it is essential to consider the weather conditions and the high and low seasons on the island.
Capri experiences a Mediterranean climate, which means mild winters and hot summers. The temperature in Capri ranges from around 8°C (46°F) in the winter months to approximately 31°C (88°F) in the summer months. The weather in spring (March to May) and autumn (September to November) is generally pleasant, with temperatures averaging between 15°C (59°F) and 25°C (77°F). During these months, visitors can enjoy comfortable weather for outdoor activities and sightseeing.
Capri is a popular tourist destination year-round, attracting visitors from around the world. The high season in Capri typically spans from June to August, coinciding with the summer months. During this time, the island becomes bustling with tourists, and the prices for accommodations and activities tend to be higher. If you don't mind the crowds and are looking for a lively atmosphere, the high season may be the perfect time to visit Capri. However, booking your accommodations well in advance is advisable to ensure availability.
For those seeking a quieter and more relaxed experience, the low season from November to February might be more suitable. Capri experiences fewer tourists during this time, and you can have a more authentic and peaceful island exploration. Additionally, prices for accommodations and activities are often lower during the low season, making it a more budget-friendly option.
However, while low season tempts tourists with cheaper hotel prices, it comes at the cost of limited options for accommodations and attractions. Many hotels and businesses close during this time, usually from November to March. Despite the cooler temperatures and fewer available restaurants, the low season can still be a worthwhile experience for budget-conscious travelers.
---
Tips for Booking Affordable Accommodation in Capri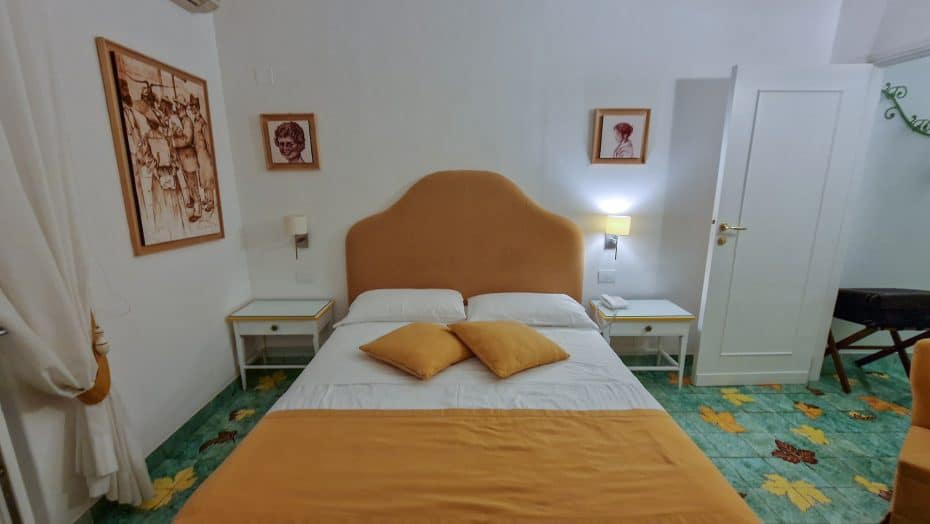 As mentioned, Capri attracts many visitors during the summer months, resulting in higher accommodation prices between June and August. However, travelers who aim to experience the island's charm on a budget may consider visiting Capri during its off-season.
Despite some properties being closed during this period, many hotels and vacation rentals still operate and offer lower rates than peak season. The reduced crowds also provide tourists with a more authentic Capri experience. Nonetheless, travelers should know that some tourist attractions may have limited hours or close entirely during the off-season.
For those who opt for off-season travel, timing your booking can further increase your chances of securing affordable accommodation options. Hotel rates fluctuate based on demand; thus, early bookings generally lead to better deals than last-minute reservations.
During the low season (November to April), booking accommodations at least two months in advance can result in discounts of up to 40% compared with peak-season prices. Additionally, keeping an eye on hotel promotions or deals from travel agencies may help secure even more significant savings.
Sites to Consider When Looking for Affordable Accommodation in Capri
---
---
Finding Cheap Airfare to Capri
To find cheap flights to Naples, timing is crucial. It is generally advised to book flights at least two or three months in advance. Travelers should also consider seasonal variations; peak season for Naples and Capri falls between June and September when airfares can be significantly higher. To save on costs, consider traveling during the off-peak season in early spring or late autumn.
Naples International Airport (NAP) is the primary airport serving the city of Naples, Italy, and its surrounding regions. It is the major gateway for tourists looking to access Capri. Several airlines offer routes from different countries directly to Naples. The following sections detail options for travelers from the UK & Ireland, the US, and other parts of the world.
For travelers originating from the United Kingdom and Ireland, several airlines offer direct flights to Naples. British Airways, easyJet, and Ryanair are three popular options with regular services from London Heathrow, London Gatwick, Manchester Airport, and Dublin Airport.
Passengers from the United States have multiple options, with major airlines such as Delta Air Lines, American Airlines, and United Airlines providing services to Naples via layovers in major European hubs like Paris or Rome. Alternate routes include flying with low-cost airlines such as Norwegian, which offer affordable transatlantic flights connecting to a regional European carrier for the Naples leg. Travelers should be flexible with route planning and consider different connecting airports to find the best deals.
For travelers from other parts of the world, including Asia, Africa, and Australia, no direct flights are available to Naples. In this case, a connecting flight via a European city like Paris Charles de Gaulle (CDG), Amsterdam Schiphol (AMS), or Frankfurt am Main (FRA) is required. Competitive fares can be found when researching multiple carriers offering connecting flights on their respective websites or using fare comparison websites.
On occasion, when direct flights to Naples are not available at a desirable price, travelers might opt to fly into Rome Fiumicino (FCO) or Ciampino (CIA). Both airports are approximately a three-hour train ride from Naples, with frequent connections between the cities operated by Trenitalia and Italo high-speed services.
Flight Aggregators and Comparison Websites for Cheap Airfare
---
Exploring Capri on a Budget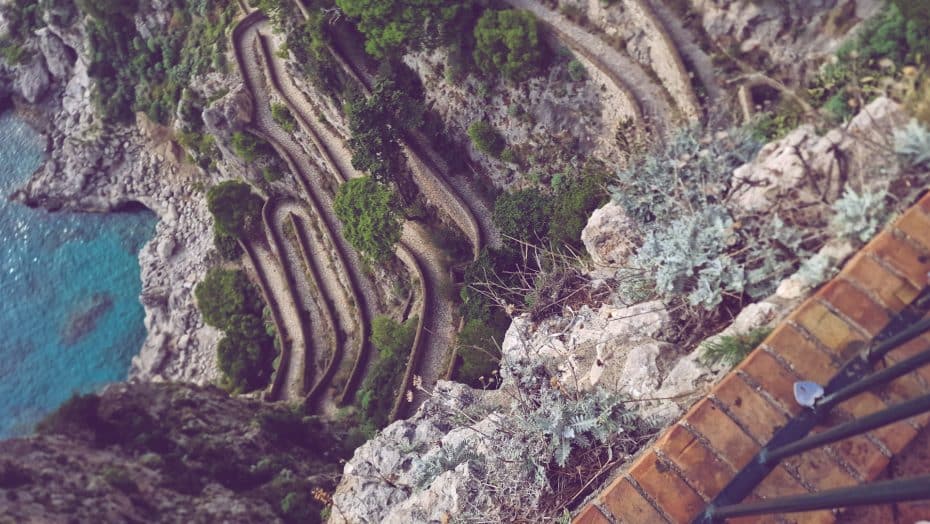 One of the most cost-effective ways to explore Capri is by walking. The island's scenic footpaths offer stunning coastline views and interior landscapes. Notable hiking trails include Via Krupp, which connects Marina Piccola and the Gardens of Augustus; Sentiero dei Fortini, which links the old fortresses and provides panoramic views; and Pizzolungo, which passes by the Natural Arch and Villa Malaparte.
Visiting Capri's public gardens is another affordable activity. The Gardens of Augustus, originally known as Krupp Gardens, are terraced gardens providing picturesque views of the Faraglioni Rocks and Via Krupp. Entrance fees are typically minimal.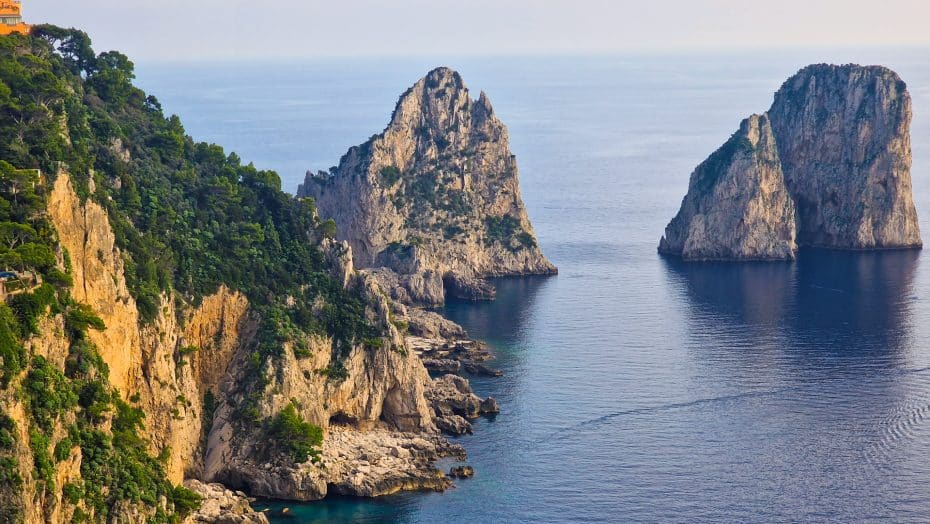 Another must-see attraction is the Blue Grotto (Grotta Azzurra), a natural sea cave famed for its glowing azure waters. Although boat tours may be costly, travelers can reach the cave by public transport or walking.
Capri's main town, also called Capri, is home to several historical attractions with little or no entrance fees. These include San Michele Church, Certosa di San Giacomo (a 14th-century monastery), and Villa Jovis (Emperor Tiberius' palace). In Anacapri, tourists can visit St. Michael Church to view its famous majolica floor depicting scenes from Adam and Eve's expulsion from paradise.
---
---
Eating and Drinking Cheaply in Capri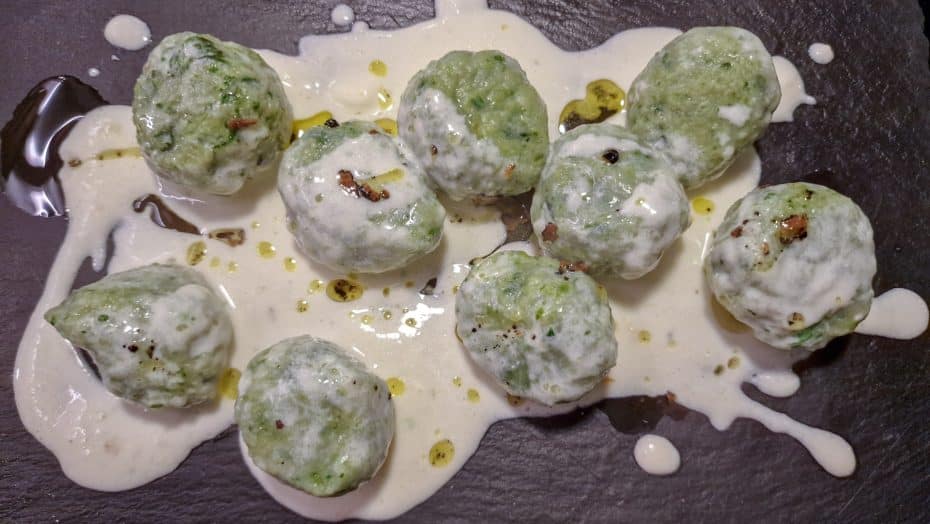 Although Capri has a reputation for being expensive to visit, numerous affordable cafés and restaurants exist for travelers who want to enjoy the island without spending a fortune.
Budget-friendly restaurants and cafes:
Da Gioia (Via Marina Grande, 45, 80073 Capri NA, Italy) – This small, family-run restaurant offers dishes made with fresh, local ingredients at reasonable prices. Popular options include seafood spaghetti and wood-fired pizza.
Pizzeria Verginiello (Via Lucullo 5-11, 80076 Capri NA, Italy) – Known for its tasty pizzas baked in a traditional wood oven, this pizzeria also offers delicious pasta dishes like gnocchi with tomato sauce.
Ristorante da Gemma (Via Madre Serafina, 6/10A, 80076 Capri NA, Italy) – Founded in the early 1900s, this well-known restaurant serves classic Italian dishes without breaking the bank. Some favorites include pasta dishes like cannelloni or a variety of fresh fish options.
Gennaro Amitrano (Via L'Abate, 2A/3, 80079 Anacapri NA, Italy) – Located in Anacapri town on the island of Capri, Gennaro Amitrano serves simple dishes made with traditional local ingredients at affordable prices.
Libreria Nardi (Via Camerelle 34-36, Capri) is a cozy bookstore-café where visitors can enjoy budget coffee and pastries while browsing through the shop's diverse range of books.
Piccolo Bar de Jojo (Via Roma 13/29/31, Anacapri) offers affordable espresso drinks and freshly-made sandwiches.
Local markets are another great way of saving money on dining, especially if you have access to a kitchen in your accommodation. Markets offer affordable and fresh local produce without additional restaurant expenses.
Capri Markets:
Mercato Piazza Roma (Piazza Roma, 80073 Capri NA, Italy) offers a wide variety of local produce, including fruits, vegetables, and authentic Italian products. Known for its high-quality goods.
Alimentari da Aldo (Viale Matteotti 119a, 80073 Capri NA, Italy) is a well-stocked grocery store that supplies locals and visitors with a diverse range of products.
Supermarket Deco (Piazzetta Ignazio Cerio 2-7, 80073 Capri NA, Italy) is a popular grocery store on the island that offers local produce and international products. Its strategic location near the center of Capri makes this supermarket easy to access.
Pescheria Sapori di Mare (80073 Anacapri NA, Italy) specializes in providing high-quality seafood caught from the surrounding watersides of Capri.
---
Take Advantage of Free or Discounted Activities
Taking advantage of free or discounted activities in Capri is one of the top capri travel tips we can give you. It can save you money when exploring the island. Organized tours offer a cost-effective way to discover popular sites. Here are the top 5 cheapest tours and activities in Capri from Get Your Guide to help travelers make informed decisions.
Please note that these prices are subject to change and may vary depending on the tour operator and availability.
---