Where to Stay in Christchurch: What You Need to Know
The largest city on New Zealand's South Island has proven to be a city of an indestructible spirit. Severely affected by the Canterbury earthquakes of 2010 and 2011, the city, like a phoenix, is being reborn.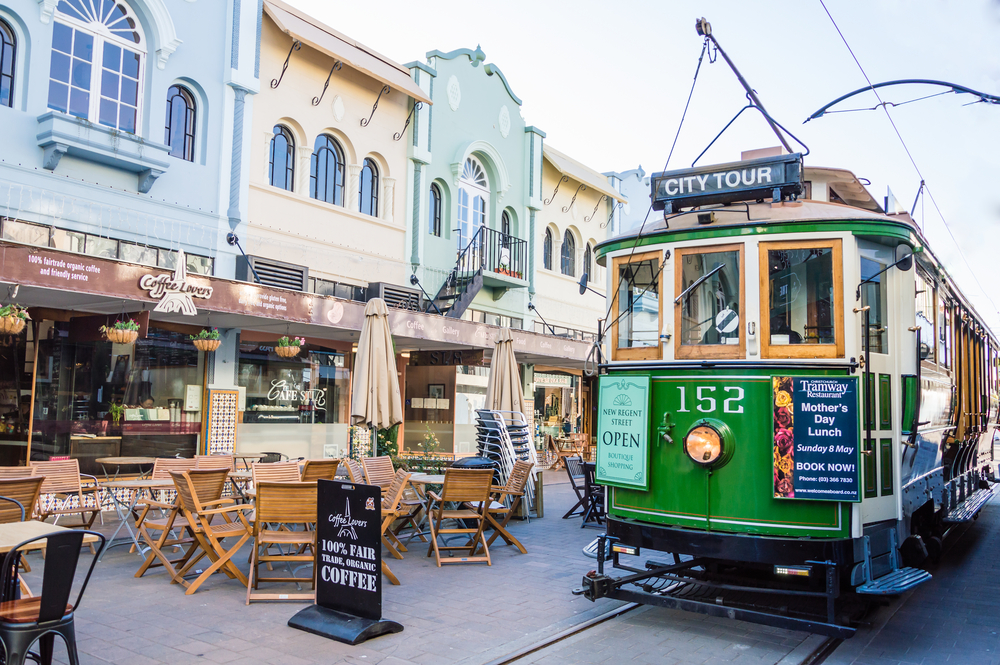 Called the "Garden City", Christchurch's layout, architecture and atmosphere are more reminiscent of England than any other city in the country.
Christchurch, located on the banks of the River Avon, was first settled by the British in 1848 and became a city by Royal Charter in 1856, making it officially the oldest city in New Zealand.
With one of New Zealand's most important airports (the busiest on the South Island), Christchurch can be considered the gateway to this gorgeous region.
And, like all kiwi cities, the Garden City has a very low profile and a large urban sprawl, so finding the best area to stay in Christchurch is very important.
With regards to hotel fares, the city offers good news. Christchurch average rates are usually lower than those in Auckland or Queenstown, so this city is an excellent starting point for exploring the South Island.
The best areas to stay in Christchurch, New Zealand
1. Best Area: Christchurch City Centre
Christchurch's CBD, also known as the "Inner City" is the true heart of Christchurch.
The area suffered major damage during the Canterbury Earthquakes of 2010 and 2011 and it's undergoing an extensive process of repair and reinvention.
Many businesses, attractions, cafes and accommodation properties have continued to operate without interruption. It is expected that the rest of the businesses that are still closed will open their doors in the coming months.
To prove that there is no earthquake that can trump the city's spirit, temporary shopping centres housed in cargo containers, keep the pulse of the city centre going while providing a cool and alternative vibe to the central district.
The CBD is probably the best area to stay in Christchurch. If possible, select a hotel located in the rectangle bounded by the four main avenues: Deans, Bealey, Moorehouse and Fitzgerald, since this will allow you to walk to most of the attractions.
Hand-picked hotels in this area
---
2. Riccarton
The quintessential university district of Christchurch, Riccarton is west of Hagley Park, close to the city centre.
The area was not impacted by earthquakes as severely as the CBD and has become an important shopping and nightlife hub.
Riccarton has a huge shopping centre, lots of Asian restaurants, stores, and heaps of cheap motels and cafes.
Riccarton offers some of the cheapest accommodation options in Christchurch.
The area between Riccarton and Fendalton is known as Ilam, and this is where the University of Canterbury is located.
Hand-picked hotels in this area
Our Top Pick

McWilliam Serviced Apartments features garden views, free WiFi and free private parking, located in Christchurch, 2.3 km from Rugby League Park.

Budget Option

Aroha Riccarton Bed and Breakfast features garden views, free WiFi and free private parking, located in Christchurch, 2.9 km from Rugby League Park.

Midrange Option

Annabelle Court Motel is situated in Christchurch, a short walk from Hagley Park. The motel offers comfortable rooms, free parking and free WiFi. It is only 5 minutes' drive from the city centre.
---
3. Merivale
Merivale is a yuppie neighbourhood with a bit of a kick.
Located between Papanui and the city centre, Merivale is an attractive neighbourhood.
It also very close to the heart of Christchurch.
It offers a good number of B&Bs and lodges along the famous "Motel Mile" which runs south along Papanui Road from Merivale Mall to Bealey Avenue.
It is a safe area and a nice place to stay, and you can walk here from the city centre in about 30 minutes.
Hand-picked hotels in this area
Our Top Pick

Milano Motor Lodge is situated 15 minutes' walk from Restart City Mall, Milano Motor Lodge offers modern accommodation set in garden surrounds.

Budget Option

Diplomat Motel is just 10 minutes' walk from St. George's Hospital. Refurbished in Feb 2013, it self-contained accommodation with free Wi-Fi and a private patio. Free parking is available on site.
---
Read this post in other languages
|ES|Dónde dormir en Christchurch – Mejores zonas y hoteles.
|IT|Dove alloggiare a Christchurch – Le migliori zone e hotel.