Where to Stay in Brighton – What You need to Know
Brighton, located on the coast of the English Channel, is one of the most visited cities in Britain.
Located about 80 kilometres south of the English capital, this coastal town is also known by the name of "London-by-the-sea".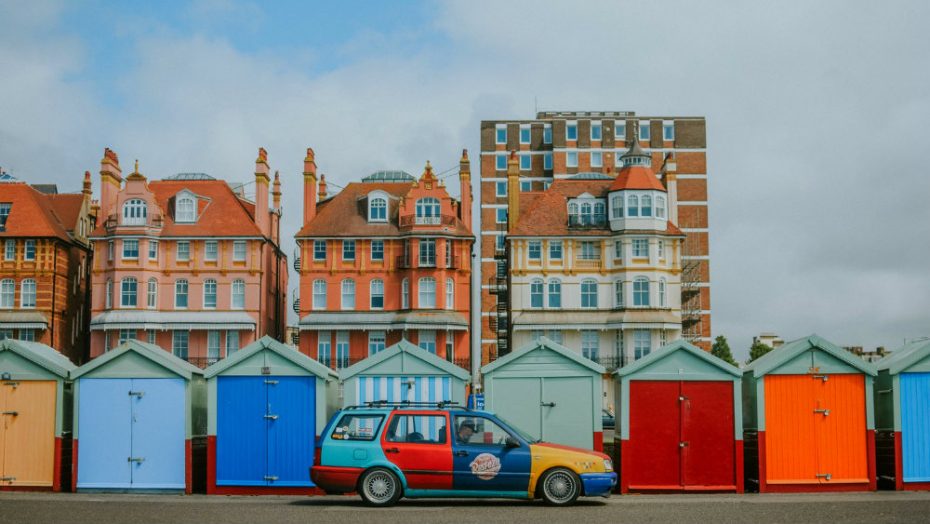 A mere 45-minute train ride from Victoria Station separates both cities, so Brighton is the obvious destination of choice for Londoners looking for sunny holidays without leaving England.
But Brighton is not only popular for its beaches. This small coastal town is also famous for its excellent nightlife and gastronomy. Brighton is especially famous among the LGBT bunch thanks to its large number of gay bars and nightclubs.
Also, Brighton is really close to London-Gatwick Airport, 40 kilometres further north.
Brighton is actually only a half of the unified cities of Brighton and Hove, however, they are generally still considered separate entities by locals and tourists.
Despite its geographical proximity, Brighton's climate is surprisingly different from that of London. Brighton enjoys moderate temperatures (reaching 25ºC in summer and rarely dropping below 8ºC in winter), with much scarcer rainfall too.
The local transportation system in Brighton is dominated by the bus. The train services connect Brighton with Hove, as well as London and Gatwick Airport.
As for accommodation, the central area of Brighton, with its vibrant commercial life is the most recommended area to stay in Brighton. See accommodation in Central Brighton.
Accommodation Options in Brighton, UK
Hotels in Brighton
The best hotels to stay in Brighton
Hostels in Brighton
Hostels and cheap stays in Brighton
Apartments in Brighton
Would you like independence? Book an apartment in Brighton
Bed & Breakfast in Brighton
Inns, B&Bs and guest houses in several areas around Brighton
The Best Areas to Stay in Brighton & Hove
1. Recomended Area: Brighton City Centre
Brighton City Centre is the heart of the city.
With a colourful atmosphere that in many ways is very different from that of the average British city, the city centre of Brighton is one of the most vibrant places in the country.
Its main commercial area is known as "The Lanes" and mixes the typical high-street shops with art galleries, designer shops, boutique hotels, fusion restaurants and alternative bars.
Central Brighton also houses the Royal Pavillion, a magnificent palace of Indian influences commissioned by the Prince of Wales in the 19th century as a royal residence.
Other attractions in the area include the Brighton Museum and Gallery, the Brighton Dome or the Theatre Royal.
Brighton City Centre also has Brighton Station, the main access point to the city whether you are travelling from London or from Gatwick Airport.
Definitely, Brighton City Centre is a recommended area to stay in Brighton for travelers who seek to be close to the attractions and the exciting cultural and alternative life that this city has to offer.
Hand-picked hotels in this area
---
2. Kemptown
Kemptown is a small community stretching along King's Cliff to Black Rock in East Brighton.
Most of the houses in this area are of the Regency style, with some examples of Victorian and modern architecture.
The centre of Brighton is located directly west of Kempton, a few minutes walk away.
Historically known as a neighbourhood of actors and artists, it has a considerable gay community and a network of streets with speciality shops, hotels, cafes and pubs.
Most LGBT bars and gay clubs are located in Kemptown and no matter what day of the week you visit, you will find a bar with a lively and welcoming atmosphere.
Although it lacks railway connections, Kemptown is well-connected by bus with the rest of Brighton and Hove.
It is an excellent area to stay in Brighton, especially for beach lovers and LGBT travelers.
Hand-picked hotels in this area
---
3. Seafront
The Seafront neighbourhood of Brighton is located west of the city centre.
With the famous Brighton Palace Pier as a backdrop, Brighton's Seafront offers beach fun during the day and funky nightclub culture when the night falls.
The seafront is the best area to stay in Brighton for beach lovers and party animals.
Points of interest in this area include the Brighton Palace Pier, with its fairground attractions, Sea Life Brighton aquarium, which houses giant turtles, sharks and seahorses, the Volks Railway, Britain's oldest train power line, and the impressive British Airways i360, the tallest mobile observation tower in the world.
At nightfall, Brighton Beach comes alive with its clubs and bars facing the sea.
Hand-picked hotels in this area
---
4. Hove
Hove is a small town located on the south coast of England, immediately adjacent to Brighton, with whom it merged to form Brighton-Hove.
Hove is considered Brighton's more relaxed sister and, in many ways, they are totally opposite.
Although they have the beach in common, Hove is the quiet counterpart of Brighton. Here, wild clubs give way to small beach inns and the avant-garde restaurants become traditional pubs.
With some cultural attractions such as the Cameron Contemporary Art Gallery or the Hove Museum and Art Gallery and its relaxed promenade, Hove is an excellent area to stay in Brighton for those seeking tranquillity by the sea.
Hove has a train station that connects it with Brighton Station, Victoria Station in London and other cities in the south of England and Wales.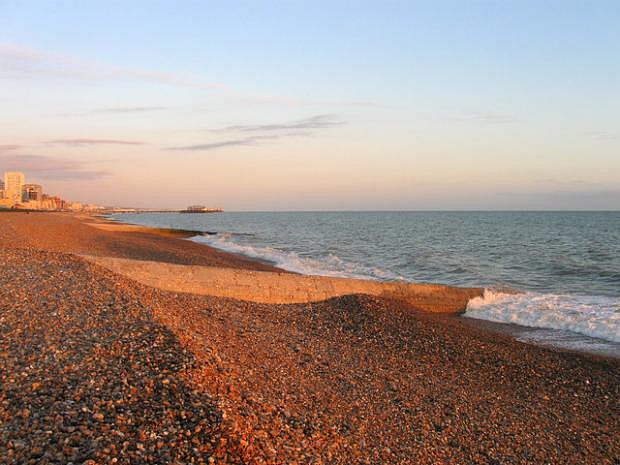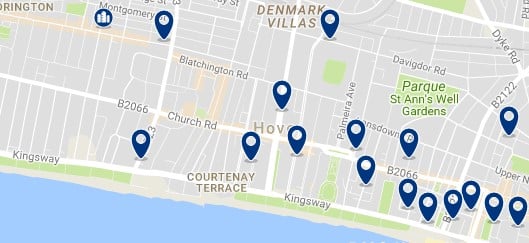 What makes this the best area to stay in Brighton & Hove
Beaches
Quiet area
Connected by train
Hand-picked hotels in this area
---
Read this post in other languages: