Where to Stay in Dublin – What You Need to Know
Dublin, located near the Irish Sea coast, is one of the most interesting capitals of Europe.
The Irish capital may lack major monuments such as the Eiffel Tower or the Big Ben, but what it lacks in classic beauty it makes up for in nightlife, alternative scene and relaxed, cosmopolitan and friendly atmosphere.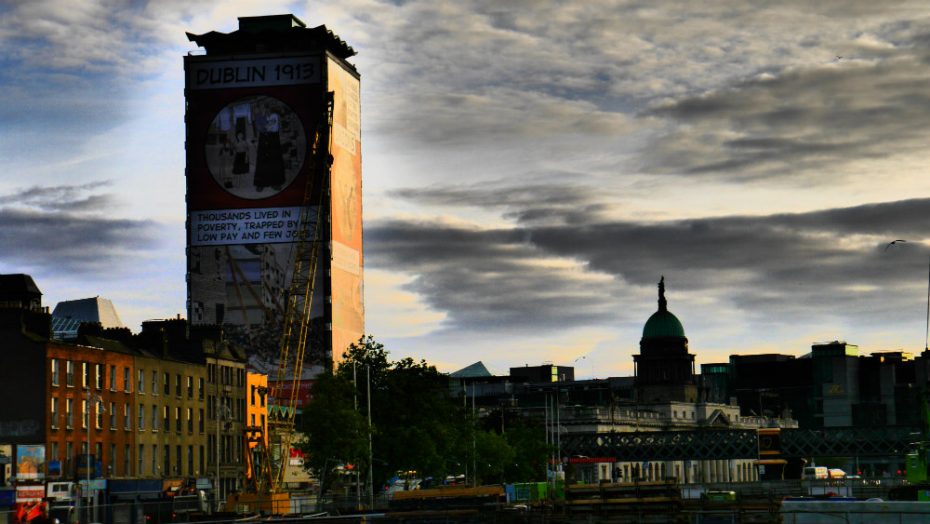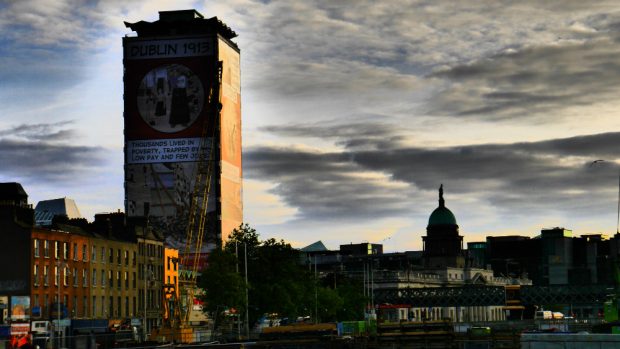 The Liffey River, which cuts Dublin in half, divides the city into two distinct areas: The north, traditionally working-class, and the south, which is the settlement of the wealthiest classes.
When it comes to the best areas to stay in Dublin, the central area, which includes a lively nightlife, Temple Bar, and the most important historical attractions in town, is the most recommended area to stay in Dublin. See accommodation in Dublin's City Centre.
Accommodation Options in Dublin
Hotels in Dublin
The best hotels to stay in Dublin
Hostels in Dublin
Hostels and cheap stays in Dublin
Apartments in Dublin
Would you like independence? Book an apartment in Dublin
Bed & Breakfast in Dublin
Inns, B&Bs and guest houses in several areas around Dublin
Where to Stay in Dublin: A Summary
If you don't have the time or the patience to read the full post, here's a summary with our recommended areas to stay in Dublin. Keep on reading to discover more information about each of the neighbourhoods.
The Best Areas to Stay in Dublin, Ireland
1. Recommended area: Temple Bar
Temple Bar is a neighbourhood located in the city centre, south of the Liffey River.
Temple Bar is not only one of the oldest, most beautiful and famous places in Dublin, but also the best area and the centre of Dublin leisure and entertainment life.
It is the place where the nightlife of the Irish capital takes place. At night and during the weekends, it turns into a big boulevard.
Temple Bar has some of the best music venues, pubs and traditional Irish restaurants in Dublin.
Since Temple Bar is located in the heart of Dublin, transportation to and from the area is not a major problem.
Many bus lines converge in this area of the city centre.
If you're wondering where to stay in Dublin, look no further than Temple Bar.
This is one of the best areas to stay thanks to its central location and legendary nightlife.
Hand-picked hotels in this area
---
2. Stoneybatter & Smithfield
Temple who? If you want the genuine Dublin experience and have a little taste of the alternative nightlife of the Irish capital, stay north of the Liffey.
Stoneybatter and Smithfield are located north of the Liffey River. Formerly this was an industrial area with factories and residences for the working-class, Stoneybatter and Smithfield have become in recent years some of the most fashionable and sought after areas to live in Dublin.
From gentrification, fantastic restaurants, independent cafés and modern gastropubs have emerged.
The Stoneybatter area is located near the immense Phoenix Park, it also houses an urban community garden and a yoga studio located inside an old wool mill.
Its most important mainstream attraction is the Jameson Distillery, where it is possible to take a tour of its facilities (with whiskey tasting included).
Stoneybatter & Smithfield are connected through the Luas Smithfield and Museum stations. (Red Line).
Stoneybatter and Smithfield are the best areas to stay in Dublin for young travellers looking to venture into the more alternative side of the Irish capital.
Hand-picked hotels in this area
---
3. Dublin City Centre
It should come as no surprise that the City Centre is on this list as one of the recommended areas to stay in Dublin.
This area includes the oldest neighbourhoods in the city, as well as the main tourist attractions, such as Dublin Castle, Trinity College or St. Stephen's Cathedral.
The central area of the Irish capital is also home to the main shopping streets in the city, such as O'Connell Street or the Grafton Street shopping mall.
To move around this area of Dublin, you can either walk or take the bus.
The Luas (light rail) green light has stops at St Stephen's Green, Trinity and Westmoreland.
Dublin City Centre concentrates a good part of Dublin's hotel offer, from cheap hostels to five-star hotels and business establishments.
Hand-picked hotels in this area
---
4. St. Stephen's Green
Saint Stephen's Green is the largest and most elegant public park in the centre of Dublin.
Saint Stephen's Green is located at one end of Grafton Street, the most important commercial street in town, surrounded by museums, galleries, restaurants, shopping centres and four and five-star hotels.
This huge park is surrounded by elegant Georgian buildings that in many cases were home to some of the most iconic figures in the history of Ireland.
It is Dublin's geographic centre. In the summer, families and friends gather here to enjoy its lake, wooded areas and meadows.
Dublin's light rail system St. Stephen's Green stop is located nearby.
The area around Saint Stephen's Green is one of the most elegant areas to stay in Dublin.
Hand-picked hotels in this area
---
5. Ballsbridge
Ballsbridge is a wealthy neighbourhood in Dublin. It is located in the south of the city, a bit far from the city centre.
This area was built on a formerly rural, swampy area crossed by the Dodder River.
Ballsbridge is the area where most diplomatic seats and embassies are located. These are usually housed in prominent buildings, such as the US embassy, an iconic cylindrical building.
Ballsbridge is also home to Herbert Park. Around it, you can find a mix of upmarket homes, football fields, gardens and luxury hotels.
This area can be reached from the city centre through the bus system.
Ballsbridge is a quiet and luxurious area to stay in Dublin.
Hand-picked hotels in this area
---
6. Parnell Square
Parnell Square is located in the centre of Dublin, north of the Liffey River. It covers the area from O 'Connel Street and Dame Street to Christchurch.
Parnell is one of the best examples of Georgian style squares in Dublin.
This is the traditional starting point of all the most important parades in the city.
The Parnell Square area is a vibrant neighbourhood and cultural area filled with art galleries, academies and hotels, as well as gardens and a lot of green areas.
This quarter is well-connected by public transport, namely tram and bus.
The centre of Dublin is about fifteen minutes away on foot.
Hand-picked hotels in this area
---
7. Drumcondra
Drumcondra is a residential, student and sports area in the north of Dublin.
Here you can find Croke Park and Tolka Park stadiums.
Croke Park is one of the largest sports venues in Europe, which includes a museum and a typical Dublin pub.
Drumcondra is located near Mountjoy square park. With areas to play football and playgrounds, but also typical residential Dublin areas.
This area is close to the airport and ten minutes by car from the centre of Dublin, with good bus and tram connections (Red Line).
Drumcondra is a good area to stay given its connections to the centre of Dublin.
Hand-picked hotels in this area
---
8. Rathmines
Rathmines is a cosmopolitan neighbourhood, away from the city centre, between tree-lined streets and large houses.
Rathmines is located in a prosperous area with some fancy buildings that reflect the wealth of this area.
Nowadays, Rathmines is a suburban alternative to the centre of Dublin. It has many shops, vintage stores, restaurants and pubs, but it still retains a peaceful atmosphere.
It has accommodation at reasonable prices.
Hand-picked hotels in this area
---
10. Around Dublin International Airport
Dublin Airport is located about ten kilometres north of the city centre, which allows for easy travel. It has bus routes, coaches and taxi stops.
Dublin International Airport is close to Collinstow. It has two terminals, one for domestic and European flights, and the other for international flights.
Dublin Airport is a hub for Aer Lingus and Ryanair, so it enjoys excellent air connectivity to Europe and North America.
Dublin Airport terminal 1 offers a food-court, gift and souvenir shops, restaurants, pubs and supermarkets.
Dublin Airport has public and private bus lines to go to the city centre.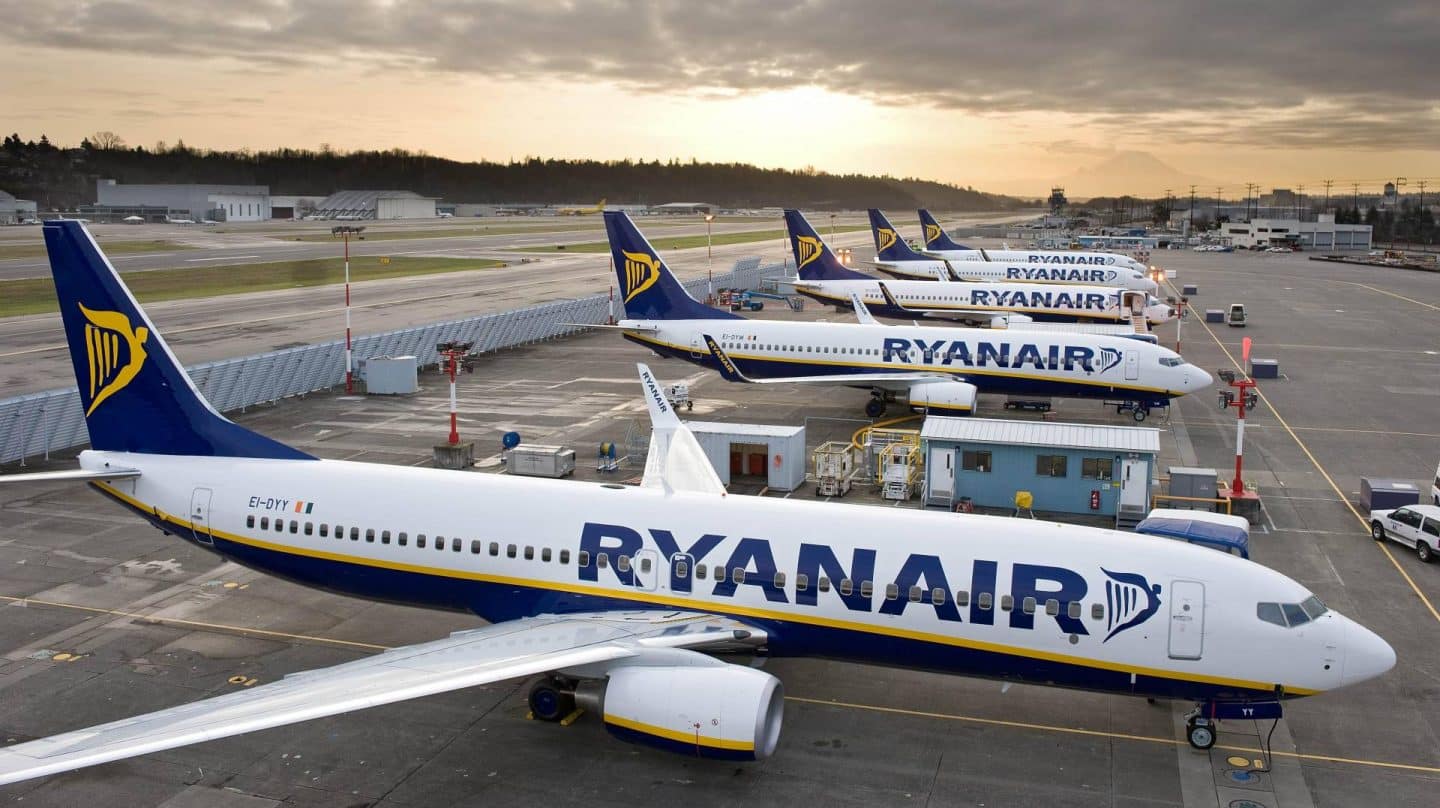 What makes this the best area to stay in Dublin
Best area for a short stopover
Hotels with airport transfer
Hand-picked hotels in this area
---
Cheap Accommodation in Dublin
When it comes to accommodation, Dublin is not the cheapest city in Europe. However, you can still find some good deals, especially if you compare the prices to those in London, for example.
The cheapest time to visit the Irish capital is during the winter, particularly in early January, when you can find cheap hotels to stay in Dublin after the high season in December.
Also, it is advisable to avoid travelling to Dublin during important events or holidays like Dublin International Film Festival (which usually happens from late February to early March) or St. Patrick's Day because tourists fill the city and accommodation is both more expensive and harder to find.
The cheapest areas to stay in Dublin are those away from the City Centre, such as Rathmines (See accommodation in Rathmines).
Flights to Dublin are more budget-friendly at the beginning of every year, but keep in mind that there will probably be a lot of rain.
Where to stay in Dublin: Useful information
Dublin's climate is known for its short and mild winters (January-February) and fresh and long summers (July-August). Each station shows a different face of the city, but it is recommended to visit it during the spring or summer.
The urban transportation system in Dublin consists of a metropolitan train that runs through the bay from coast to coast. The Luas or light rail system covers part of the urban area. Buses connect the rest of Dublin.
Despite Ireland's hard-partying reputation, you'd be surprised to know that pubs in Dublin usually close before midnight during the week and around 3 A.M. on the weekends. However, if you want to stay close to where most of the nightlife is, Temple Bar is the perfect choice for you (See hotels in Temple Bar).
Most of the museums in the city, including the National Gallery, which houses works by Picasso and Monet, among others, are for free and worthy of a visit if you're looking to dive into Dublin's cultural movement.
Also, although typical Irish cuisine may not sound particularly exciting for you, there are all types of restaurants in areas such as Stoneybatter & Smithfield that are very foodie-friendly (See accommodation in Stoneybatter & Smithfield).
---
Read this post in other languages