Toledo has a rich history and culture and is a popular destination for travellers visiting Spain. Located just 70 kilometres south of Madrid, this city is known for its beautiful medieval architecture and stunning landscapes. Toledo offers a unique blend of awe-inspiring architecture, diverse culinary delights, and a vibrant local atmosphere.
As you stroll through the narrow cobblestone streets and gaze upon the awe-inspiring architecture, it is nearly impossible not to feel transported back in time. Tucked within its ancient walls lies an intricate tapestry of Christian, Muslim, and Jewish influences woven seamlessly together over centuries.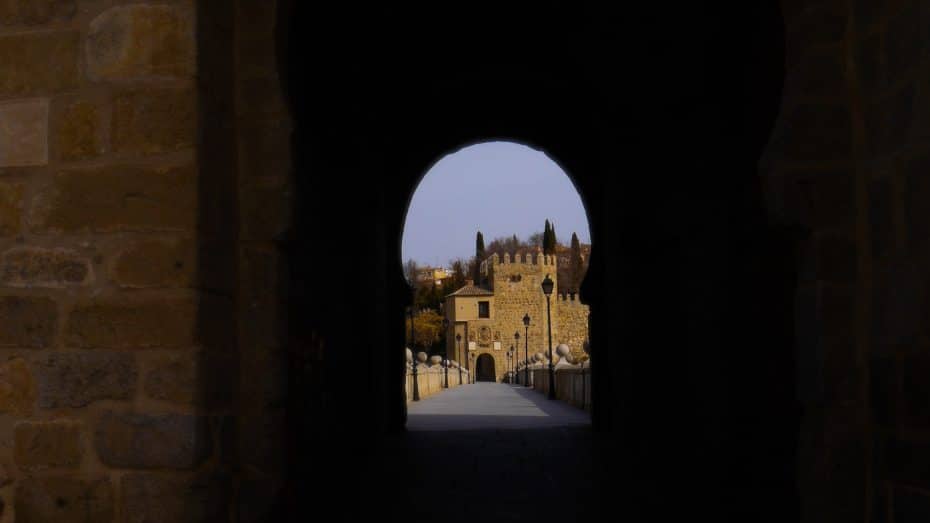 Easily accessible from Madrid – just a short 30-minute train ride away – Toledo is not your average day trip destination. Though its proximity to the bustling Spanish capital may tempt you to cram your experience into a single visit, the true beauty of Toledo is best appreciated through an immersive stay that allows you to soak up and explore all this must-see Spanish town has to offer.
---
---
Toledo: A Brief History of the City of Three Cultures
The timeline of this mesmerizing city stretches back to its origins as a Bronze Age settlement, eventually becoming the Roman municipality of Toletum in 193 BC. Roman vestiges remain visible in the form of ancient bridges, aqueducts, and theatres sprinkled throughout the urban backdrop.
The city's strategic significance continued to grow following Rome's decline. As Visigothic rule set in during the 6th century AD, Toledo became a stronghold and an important location for the seat of the bishops.
In 712 AD, Toledo surrendered to Islamic Moors without a fight, sparking an era of harmony amongst diverse cultures known as La Convivencia. The intertwining religions – Judaism, Christianity and Islam – left indelible marks on the city's architecture and way of life.
Toledo's illustrious legacy flourished further under Alfonso VI's conquest in 1085 AD, which marked its reincorporation into Christian territory. As the city flourished under a climate of tolerance between cultures, its reputation rippled through Europe as an epicentre of learning and philosophy.
The reign of Emperor Charles V facilitated Toledo's zenith during the Spanish Renaissance.
Toledo endured a centuries-long decline after Philip II relocated Spain's capital to Madrid in 1561. Industrialization brought a new era of growth in the late 19th century.
Today, Toledo remains a proud bastion of coexistence, its stone-laid alleys whispering tales of harmony and tolerance and the palpable echoes of an illustrious past.
---
Top Attractions in Toledo: Things to See & Do
Toledo is a city full of attractions and things to see and do that cater to all interests. The majestic Alcazar of Toledo and the Synagogue of Santa Maria de la Blanca are must-sees if you're a history buff. For art lovers, the El Greco Museum is brimming with masterpieces. Toledo's winding streets are also home to artisan shops selling everything from handmade ceramics to Damascene steel swords, making the city a shopper's paradise. These are some of the top attractions in Toledo, Spain.
1. Alcázar of Toledo
The Alcázar of Toledo is a magnificent fortress standing atop a hill in Toledo's historic quarter.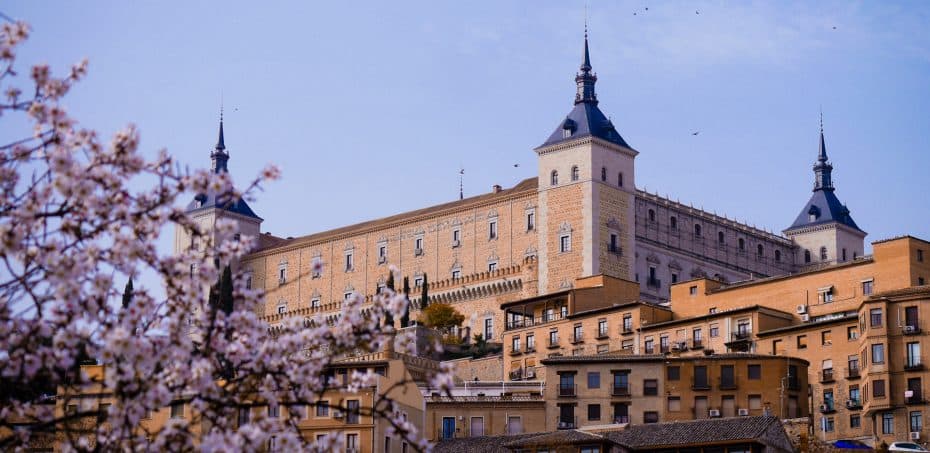 This impressive building has a storied past, serving as a Roman palace, Visigothic stronghold, and Moorish citadel before its current incarnation as an army station and military museum.
Visitors can explore its grand halls and admire the stunning views of the city from its walls and terraces.
The Alcazar de Toledo is located at Plaza del Conde, S/N, 45002 Toledo, Spain. The castle is open Tuesdays to Sundays from 10:00 am to 6:00 pm. The entrance fee is 5€ for adults and 3€ for kids under 12.
---
2. Toledo Cathedral
The Toledo Cathedral is one of the most notable Gothic masterpieces in Spain.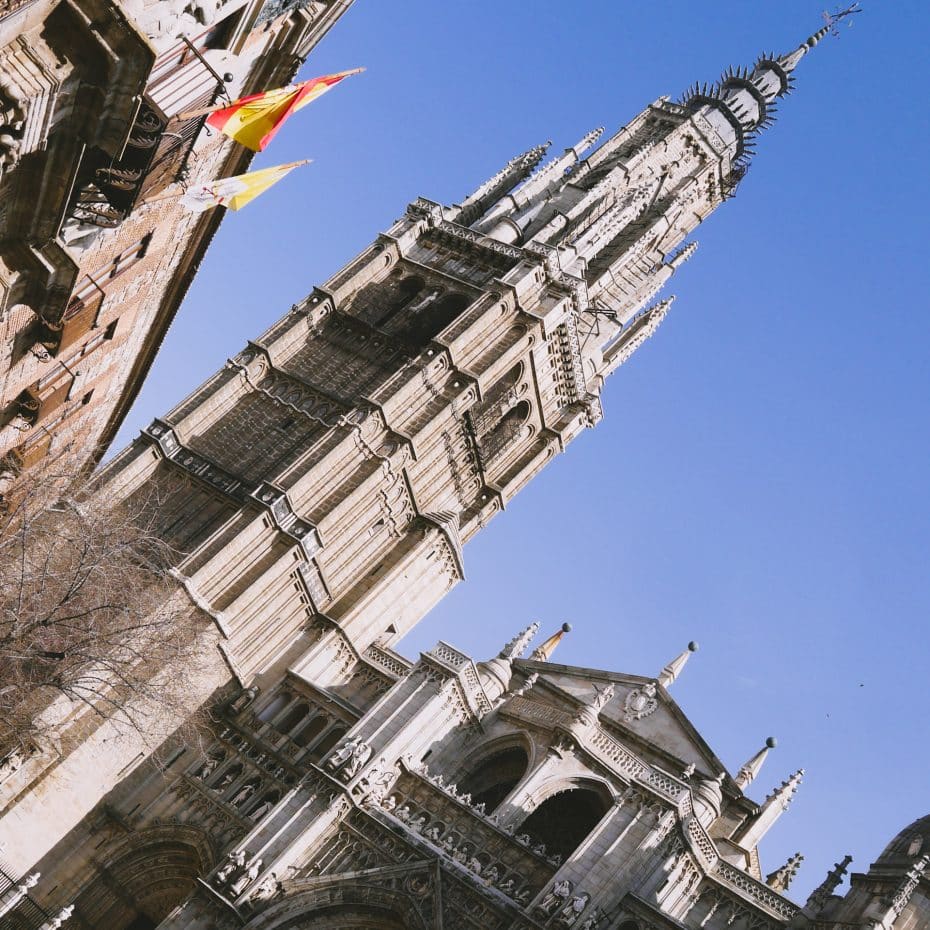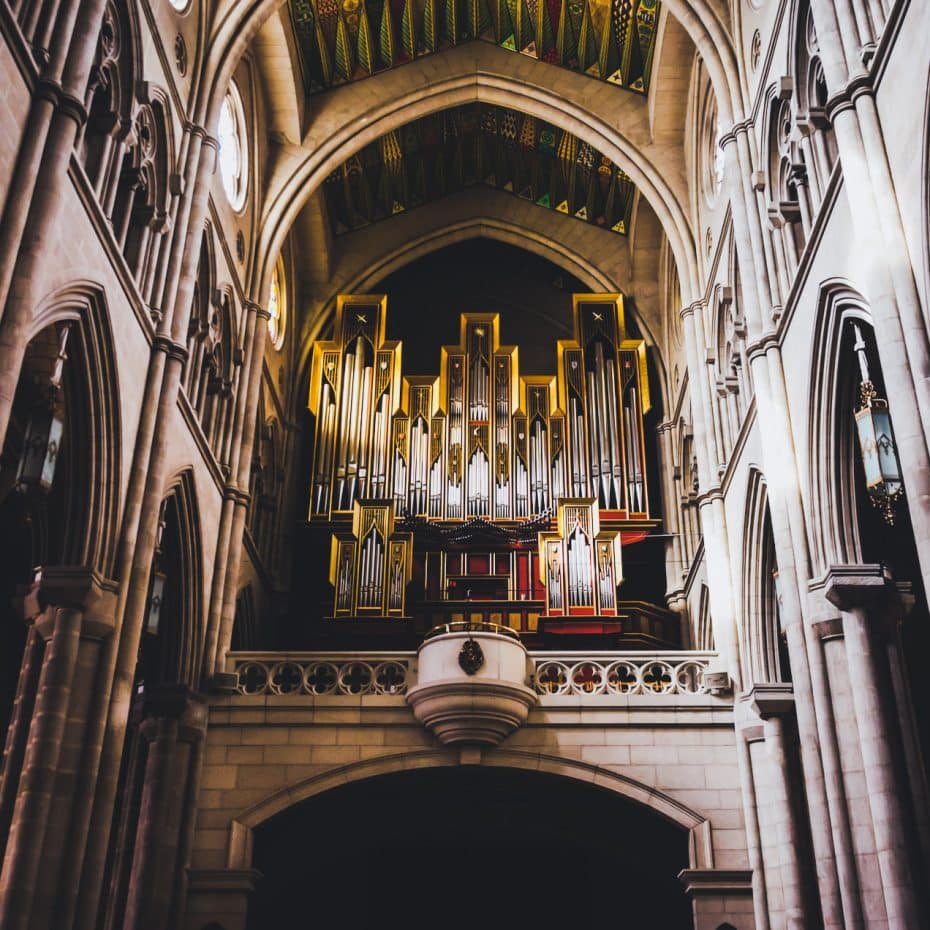 Built in the 13th to 15th centuries, this imposing structure is known for its ornate decorations, striking stained-glass windows, and impressive art collection, including works by El Greco, Velázquez, and Goya.
The cathedral also boasts a unique dual cloister and a beautiful treasury filled with precious artefacts.
To plan your visit, the address is Calle del Cardenal Cisneros, s/n, 45002 Toledo, and the schedule is Monday to Saturday from 10:00 AM to 6:00 PM and Sundays from 2:00 PM to 6:00 PM. Ticket prices vary depending on what parts of the cathedral you want to visit, so check their website for more details.
---
3. Monastery of San Juan de los Reyes
Constructed in the 15th century by the Catholic Monarchs to commemorate their victory over Portugal at Toro, the Monastery of San Juan de los Reyes is an excellent example of Spanish Gothic-Flemish or Isabelline architecture.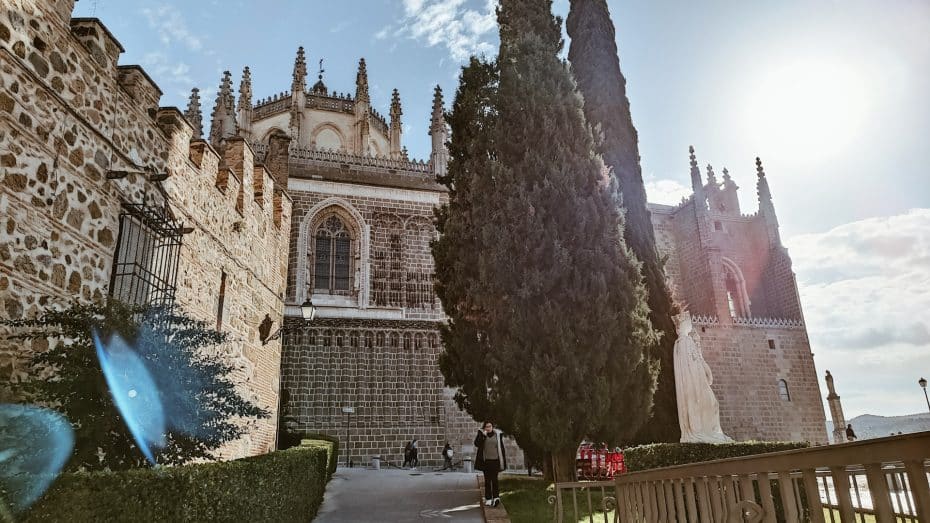 This beautiful building features rich ornamentation, intricate stuccos, and carved wooden details. The impressive two-level cloister offers peaceful green spaces adorned with beautiful carvings, making it a serene escape from the bustling city outside.
As you wander through the monastery halls, don't miss the ornate main church with its gilded altarpiece.
Located on C. de los Reyes Católicos, 17 and open from 10 am to 6 pm, the monastery offers guided tours that provide a fascinating glimpse into one of Toledo's most famous cultural sights.
---
4. Judería (Old Jewish Quarter)
The Judería, or Old Jewish Quarter, is a fascinating area of Toledo.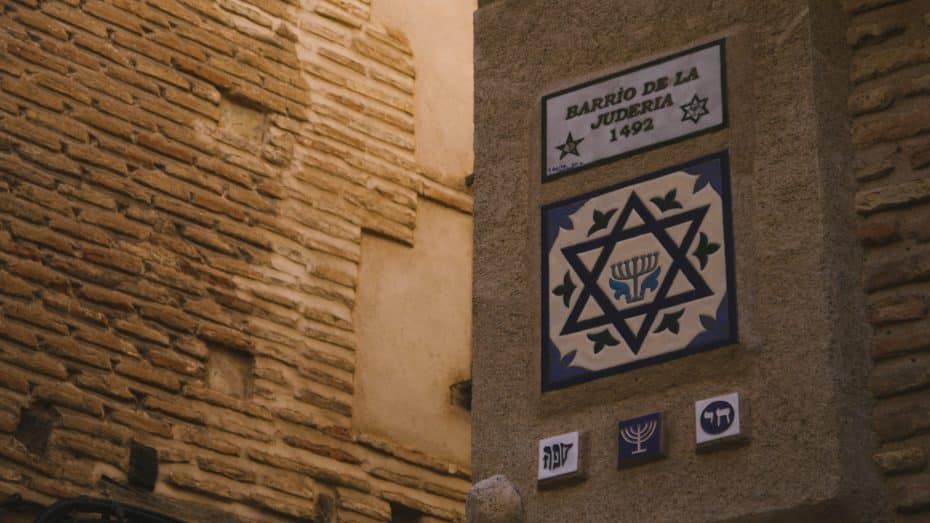 Its narrow cobblestone streets and well-preserved buildings offer visitors a glimpse into the lives of Jews who lived in Toledo before their expulsion during the Spanish Inquisition.
Notable landmarks include multiple synagogues and El Greco's House-Museum, which celebrates the life of this famous painter who called Toledo home.
La Judería is also one of the best areas to stay in Toledo.
---
5. El Greco Museum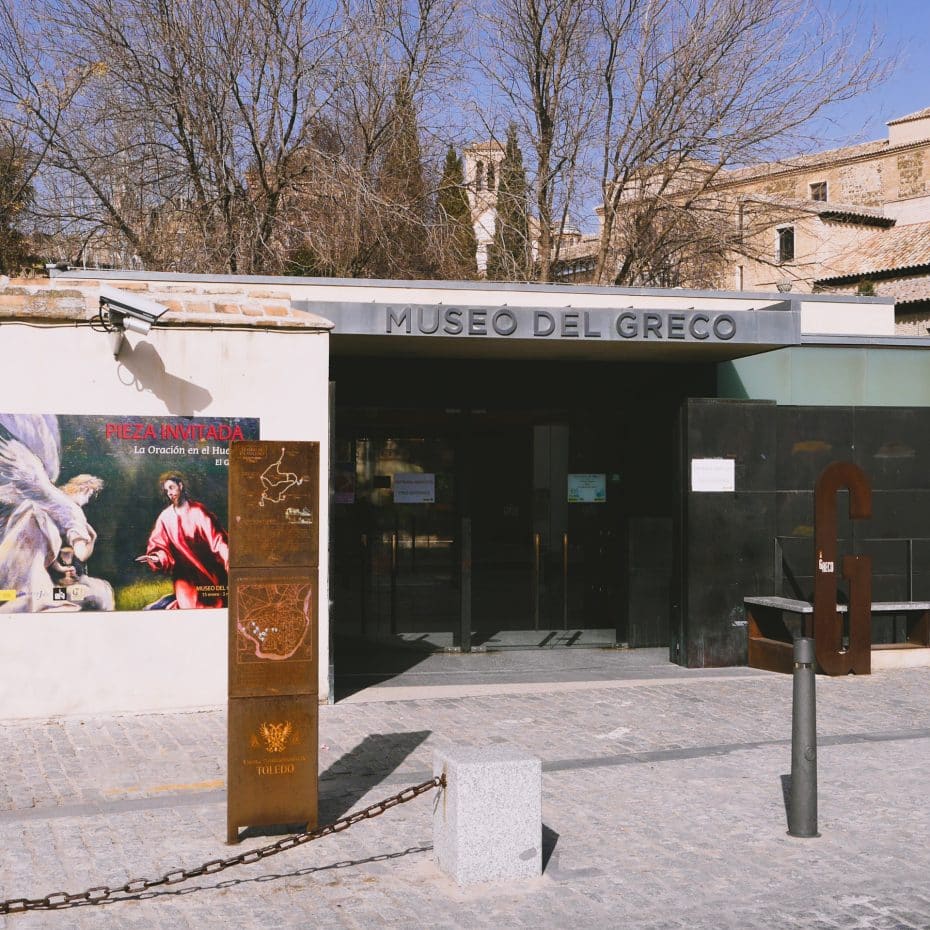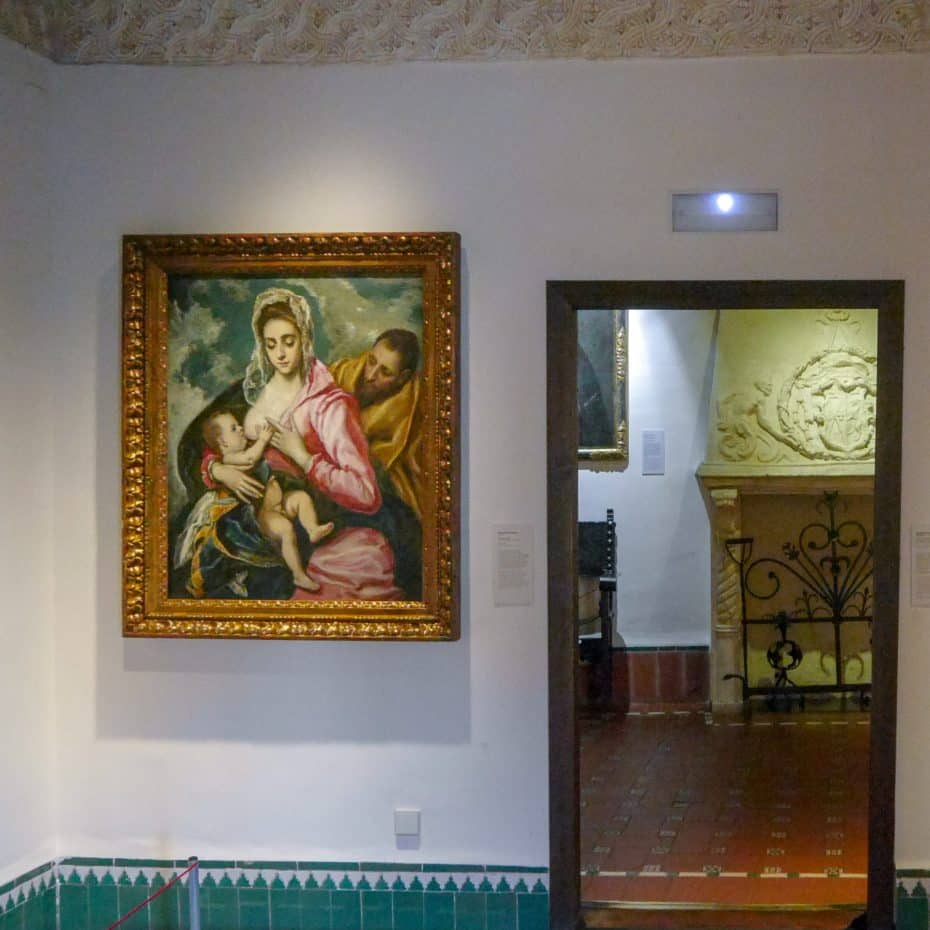 The El Greco Museum in Toledo pays tribute to the famous Greek painter Domenikos Theotokopoulos, better known as El Greco.
The museum is housed in a beautiful 16th-century building and contains several of the artist's most famous works and many others from his contemporaries.
Walking through the galleries, visitors can learn about the life and career of this influential figure in the art world. Don't miss the chance to see iconic paintings like "The Assumption of the Virgin" and "The Tears of Saint Peter."
---
6. Synagogue of Santa María la Blanca
The Synagogue of Santa María la Blanca is a must-see attraction in Toledo.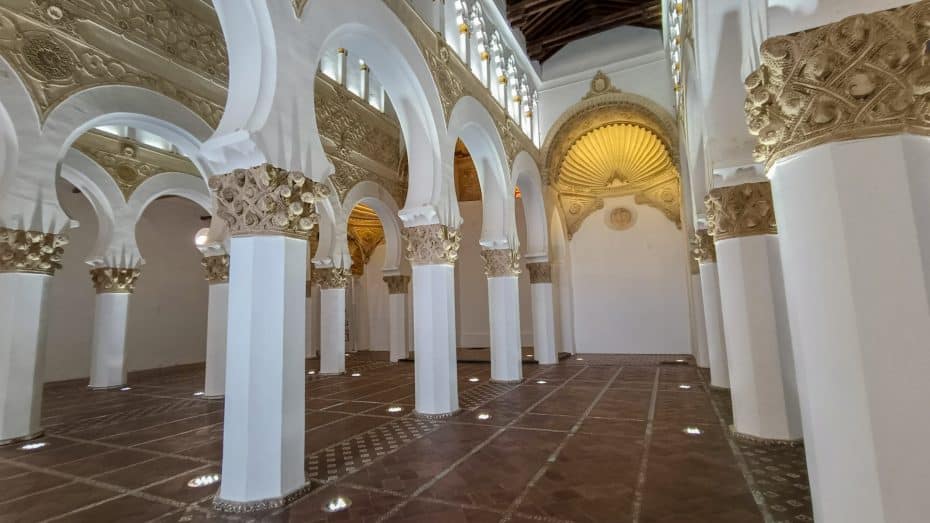 Originally built in the 12th century as a synagogue for Toledo's thriving Jewish community, it now serves as a museum that showcases a fascinating blend of Christian, Jewish, and Muslim influences within its architecture.
The beautiful horseshoe arches and Mudejar-style ornamentation will captivate any visitor. Be sure to stroll around its peaceful interior courtyard for some quiet reflection.
---
7. Mosque of Cristo de la Luz
Built in 999 AD as a mosque during Moorish rule, the Mezquita del Cristo de la Luz now serves as a small church with an elegant blend of Islamic and Christian architectural elements.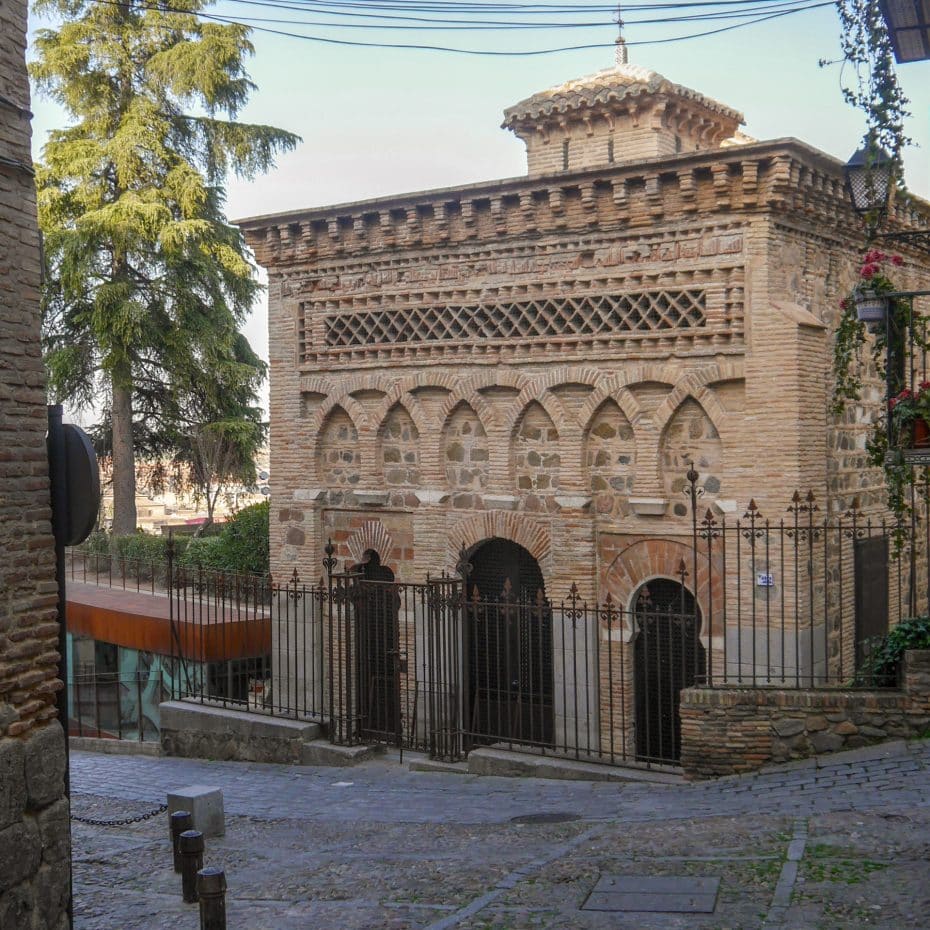 Its square-shaped structure features intricate horseshoe arches supported by columns adorned with colourful geometric patterns. This fascinating historical site offers insight into Toledo's rich cultural heritage and shouldn't be missed.
---
8. Mirador del Valle
The Mirador del Valle is a must-visit viewpoint in Toledo, offering breathtaking panoramic views of the city and its surrounding landscapes.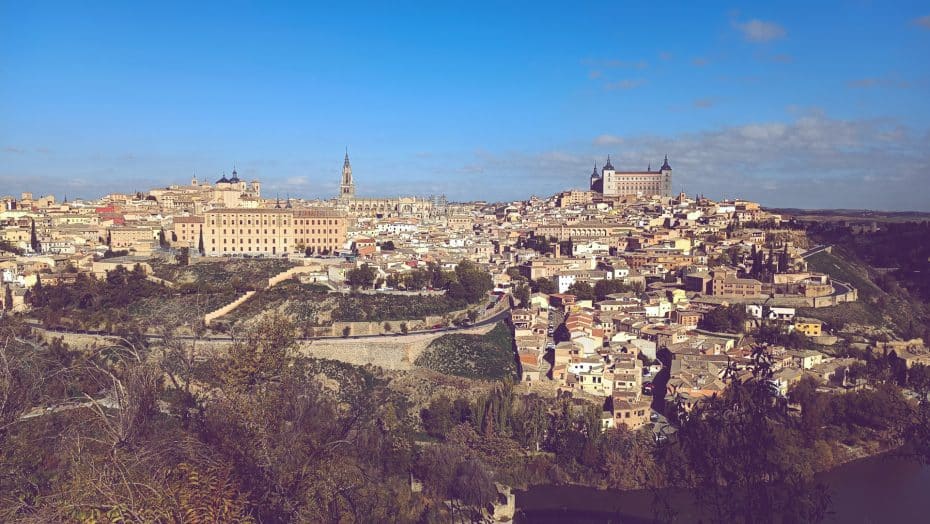 The Cigarrales Scenic Route, which passes by beautifully adorned villas and historic mansions, provides an ideal way to explore the area. You can take a leisurely walk or drive along the route while taking in the picturesque scenery of Toledo from above.
This experience is perfect for photographers or anyone seeking inspiration from this historic city.
---
9. Church of Santiago del Arrabal
One of the most beautiful examples of Mudejar architecture in Toledo, the Church of Santiago del Arrabal, is a stunning representation of its architectural history.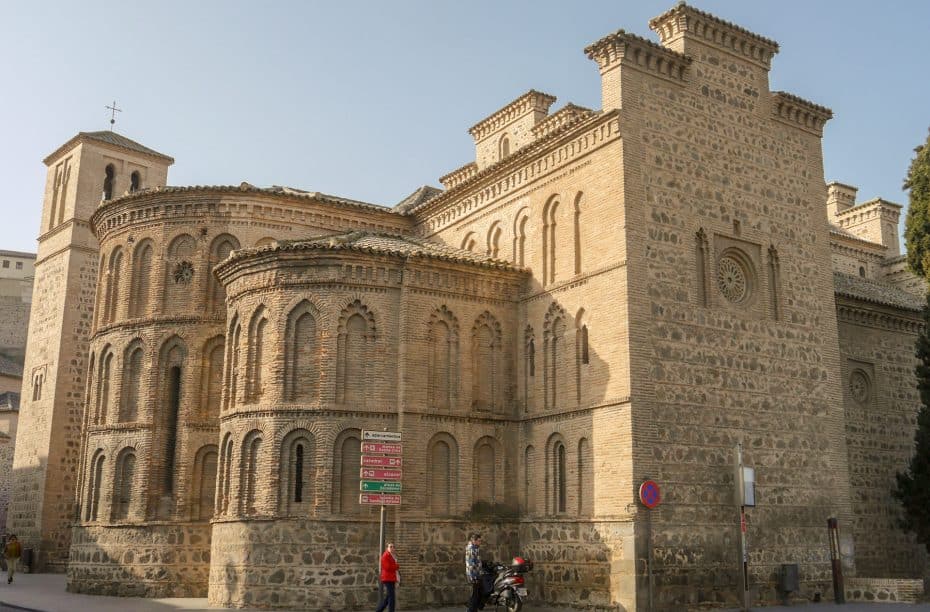 Built in the 13th century, the church's impressive facade, intricate exterior brickwork, and imposing tower make it a must-see attraction when visiting Toledo.
The beautiful interior features Moorish influences that reflect Toledo's diverse cultural history.
---
10. Sinagoga del Tránsito
The Sinagoga del Tránsito is a historical and architectural gem in Toledo's heart. Built in the 14th century, it is one of the few remaining synagogues from the medieval period in Spain.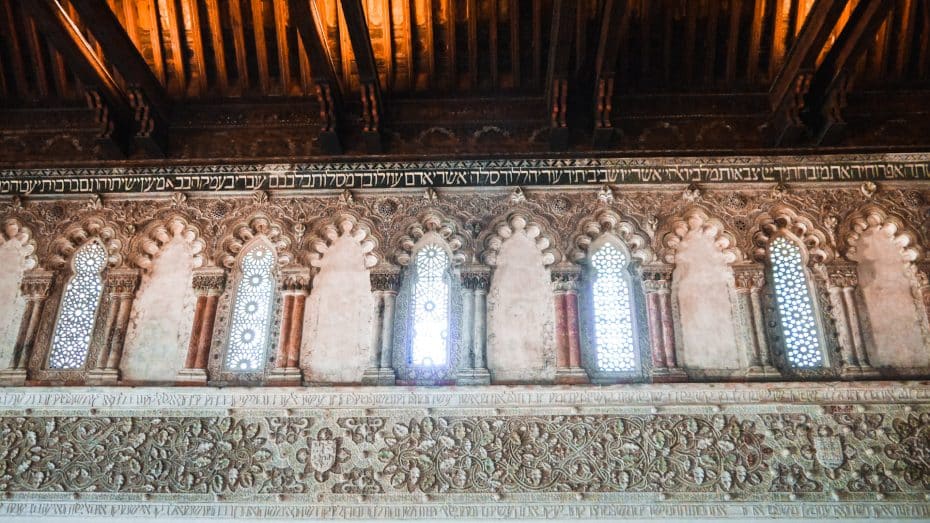 Its impressive Mudéjar-style interior, adorned with intricate geometric patterns and Hebrew inscriptions, showcases the rich cultural heritage of the city's Jewish community.
The synagogue also houses a museum that displays artefacts and exhibits about the history of Sephardic Jews in Spain.
---
---
11. Zocodover Square
Zocodover Square is the bustling heart of Toledo, where locals and tourists come together to enjoy the city's vibrant atmosphere.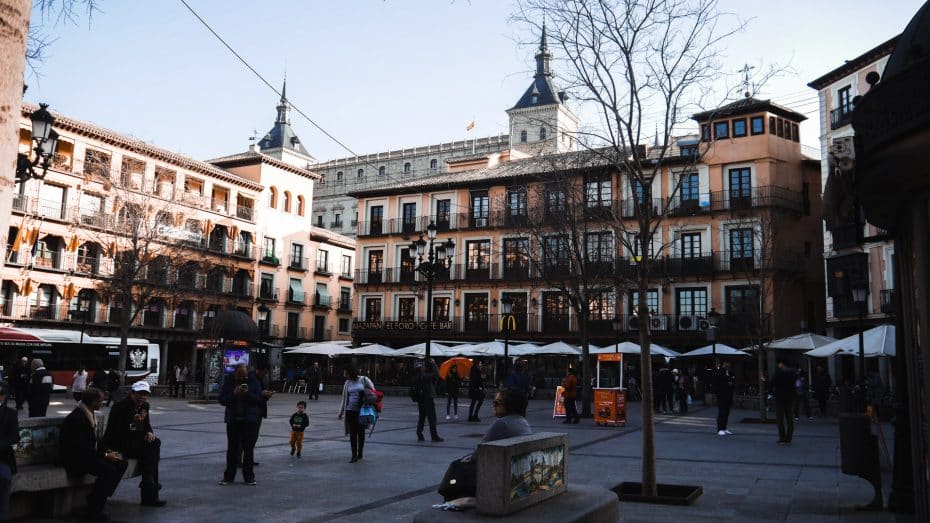 Historically used as a marketplace, the square continues to be a hub of activity, particularly on weekends when markets, festivals, and events occur.
Surrounded by charming shops, cafes, and restaurants, Zocodover Square is an ideal spot for people-watching or taking a break from sightseeing.
---
12. Museum of Santa Cruz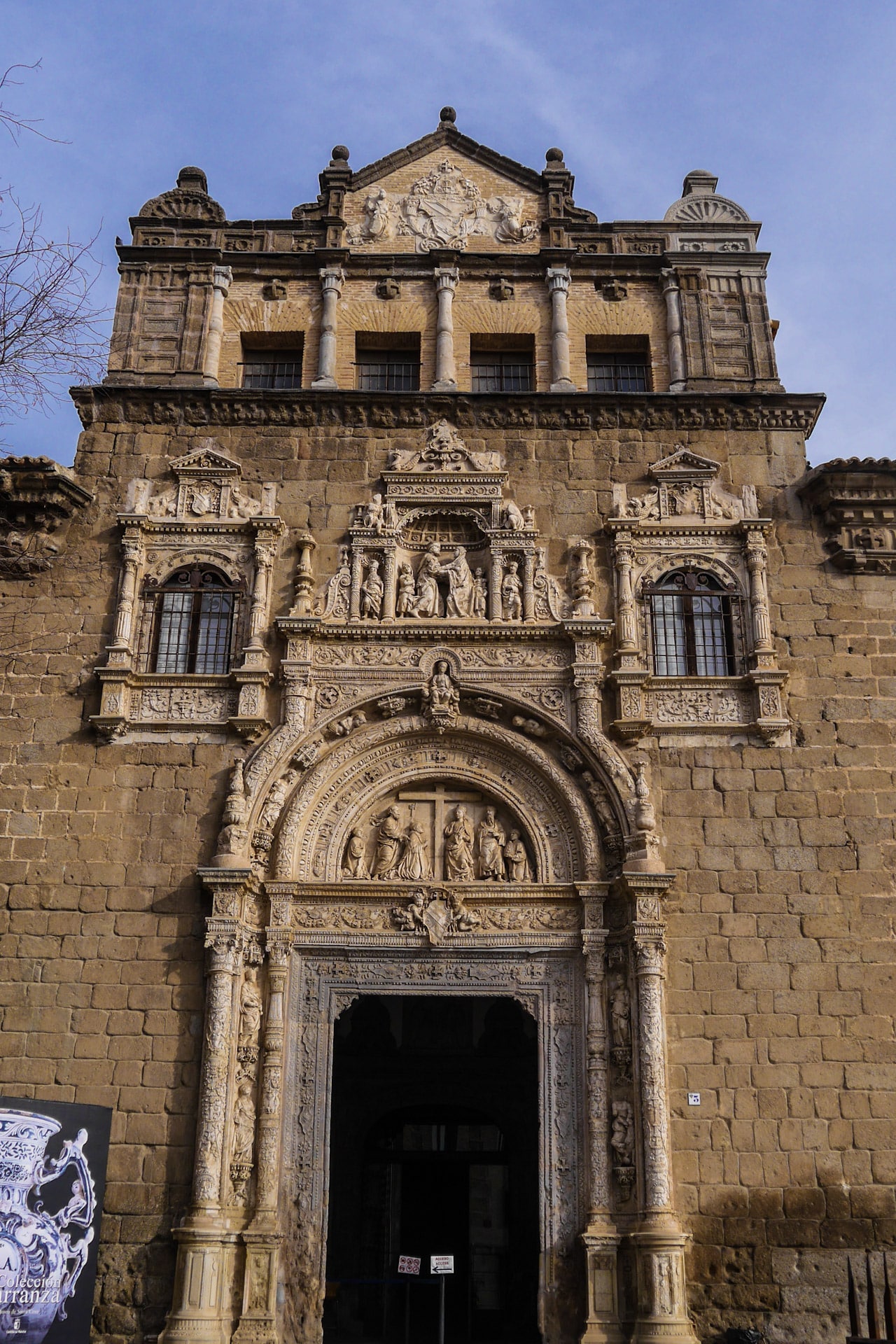 Located in a magnificent 16th-century former hospital building, the Museum of Santa Cruz houses an extensive collection of Spanish art and artefacts.
Visitors can admire works by artists such as El Greco and Goya and learn about Toledo's history and culture through various exhibitions.
From exquisite tapestries to intriguing archaeological finds, this museum is a treasure trove for art enthusiasts and history buffs.
---
13. Puente de Alcántara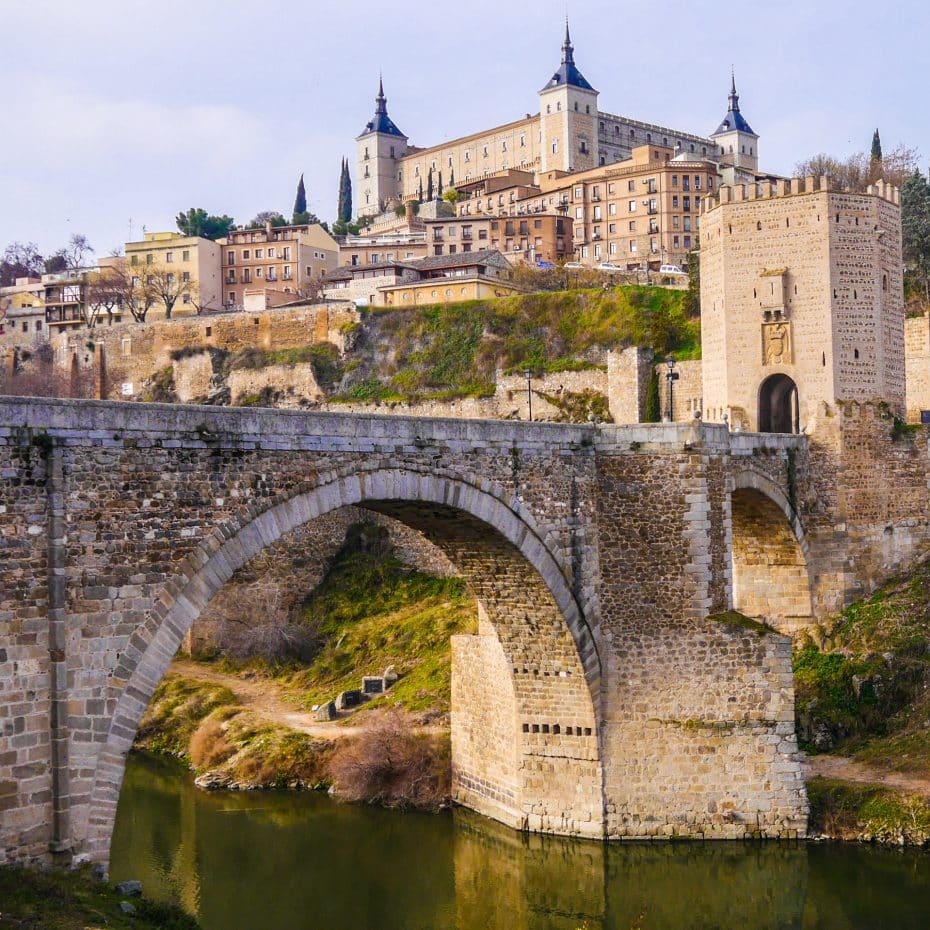 Spanning gracefully over the Tagus River, Alcantara Bridge is synonymous with breathtaking views and remarkable history.
This ancient Roman bridge has been an essential access route into Toledo for centuries, reflecting the city's strategic importance and formidable military strength.
As you cross this architectural marvel, you can truly appreciate its impressive construction and rich history that have kept it strong.
---
14. Puente de San Martín
Puente de San Martín is one of Toledo's most beautiful and historic bridges.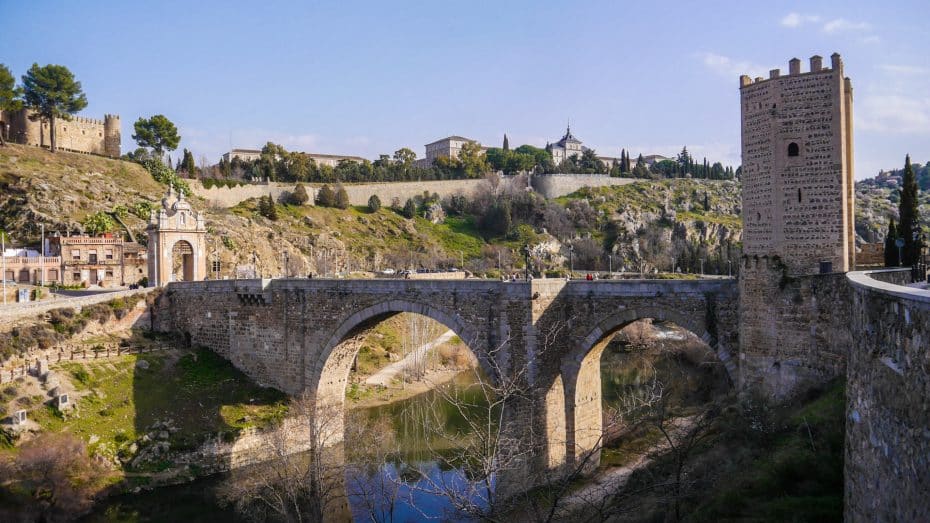 It spans across the Tagus River and was built during the 14th century. This magnificent stone bridge has five arches and two towers at each end, providing striking views of the river and the city's skyline.
---
15. Hospital de Tavera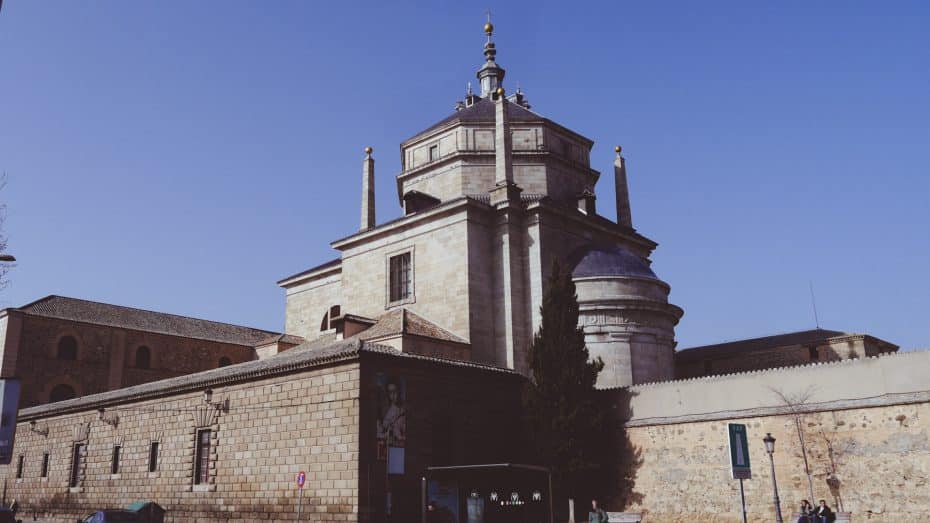 Another fascinating site to visit in Toledo is the Hospital de Tavera, built between 1541 and 1603 under the supervision of famed architects like Alonso de Covarrubias and Bartolomé Bustamante.
This elegant Renaissance-style building once served as a hospital and a burial place for the nobility. Today, it hosts an impressive collection of artwork, including works by famous artists such as El Greco, Ribera, and Tintoretto.
The Hospital de Tavera also features an exquisite courtyard with elegant archways and columns.
---
16. Santo Tomé Church
Santo Tomé Church is a must-see attraction in Toledo.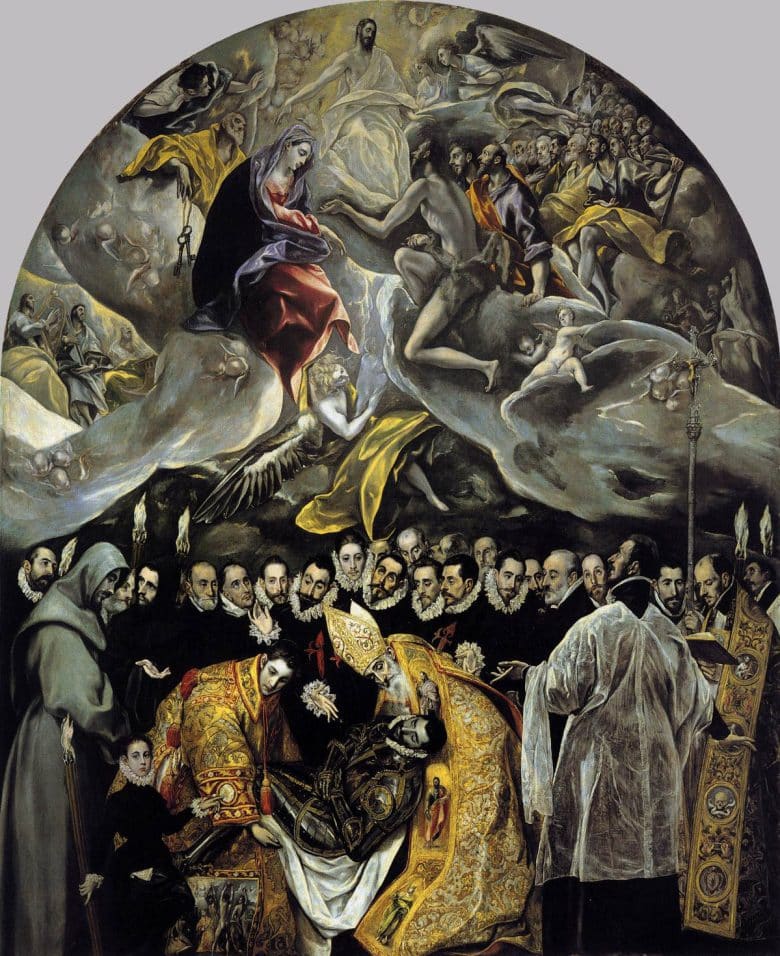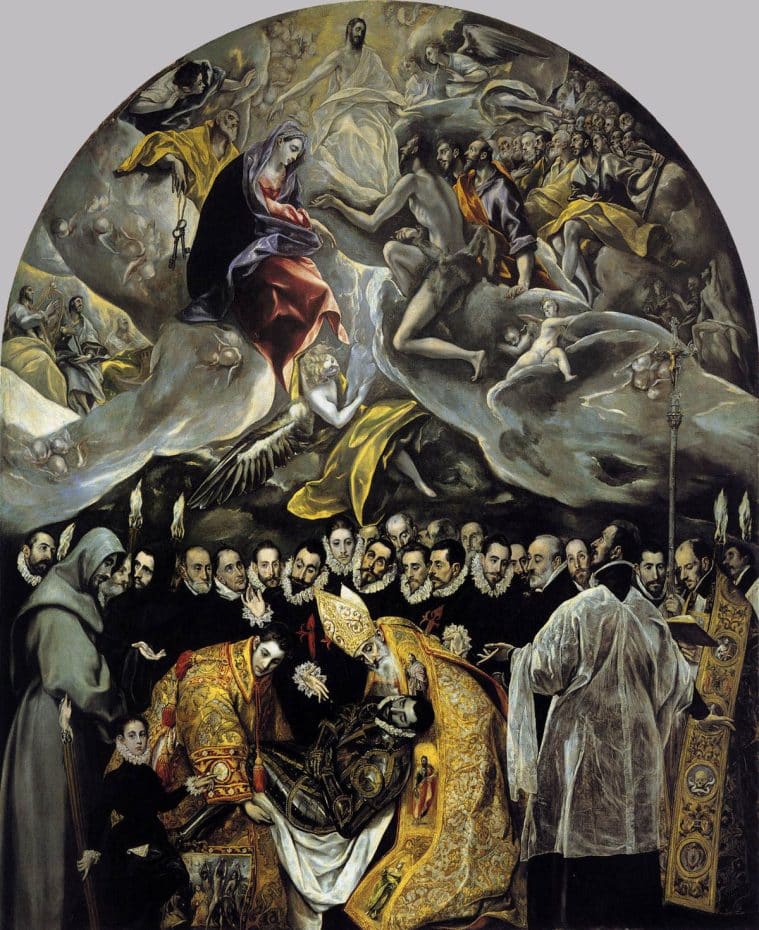 This stunning church is famous for housing El Greco's renowned masterpiece, "The Burial of the Count of Orgaz," which draws art enthusiasts from around the world.
Besides the iconic painting, the church boasts a beautiful Mudejar-style tower dating back to the 14th century and distinctive Gothic and baroque elements.
---
17. Bisagra Gate
Bisagra Gate is a monumental entrance to Toledo's historic city centre, dating back to the 10th century when the city was under Moorish rule.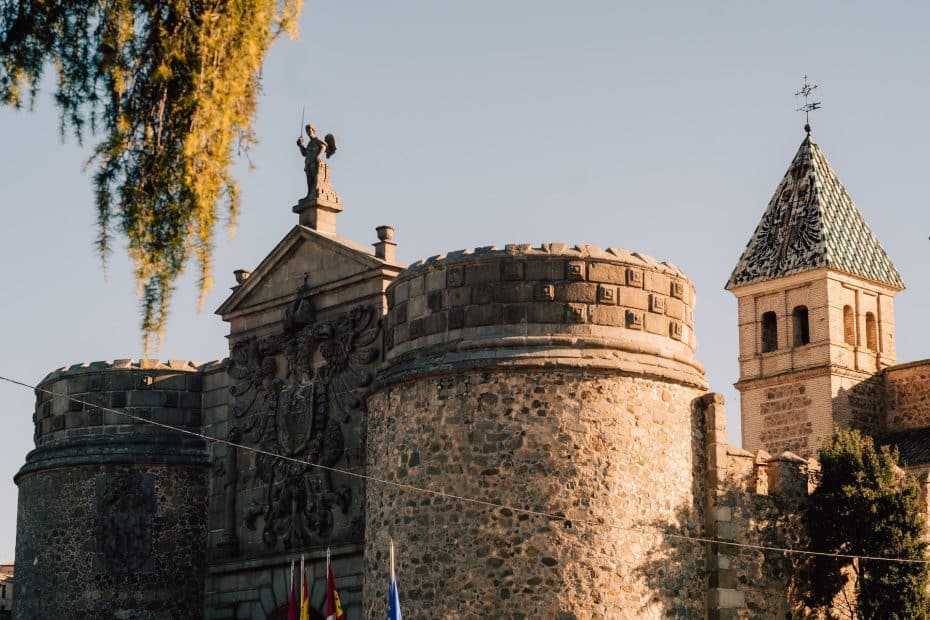 It was later reconstructed by order of King Carlos V and now features a stunning blend of Gothic and Mudéjar architectural styles.
---
18. Toledo Railway Station
The Toledo Railway Station is an important transportation hub and an architectural gem worth exploring.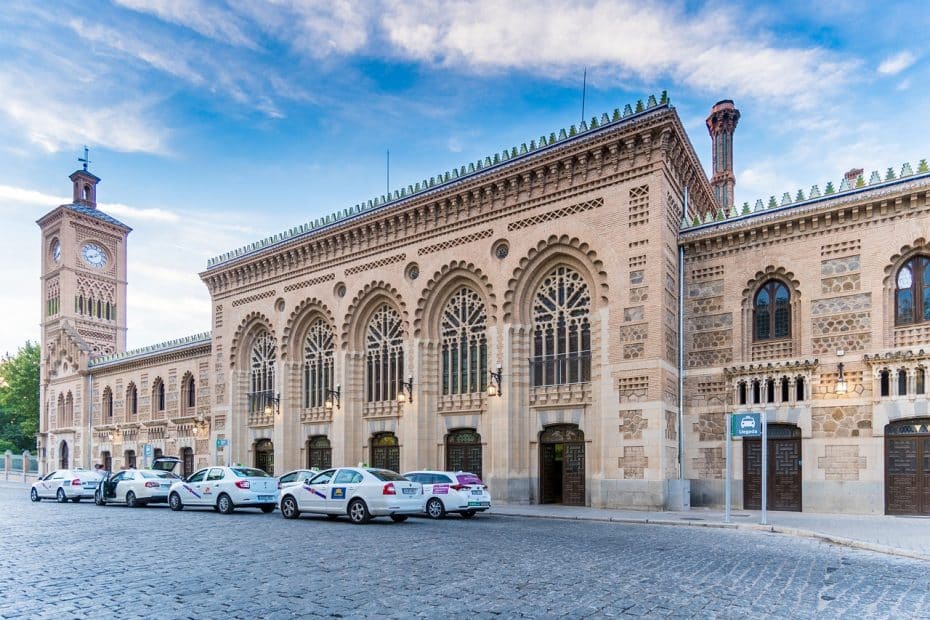 Widely considered one of Spain's most beautiful train stations, this neo-Mudéjar building was designed by architect Narciso Clavería y de Palacios in 1919 and boasts intricate brickwork, ornate arches, and detailed ceramic tile decorations.
The station houses impressive stained-glass windows that celebrate various aspects of Toledan history, making it a cultural destination in its own right.
---
19. Cambrón Gate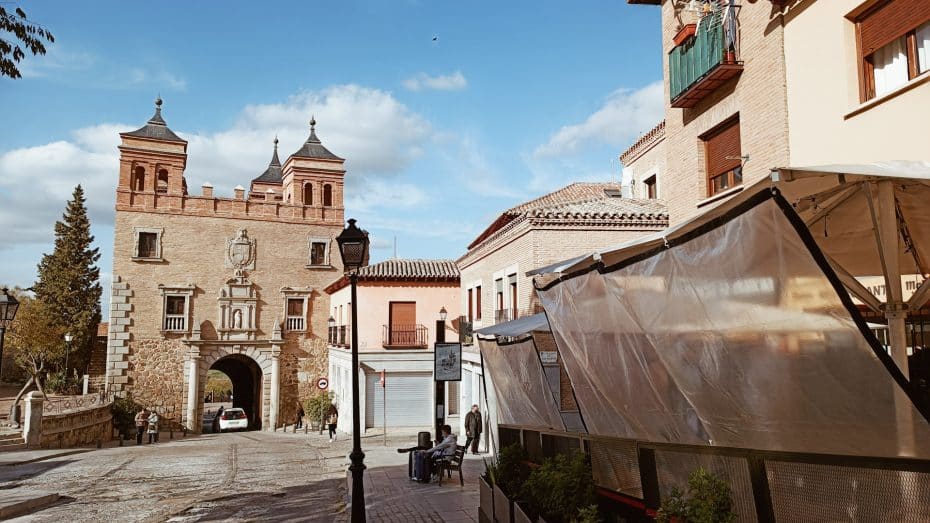 The Cambrón Gate is a stunning historical landmark located in the city of Toledo. This ancient entrance, also known as the Gate of the Jews, is a testament to the city's rich history, dating back to the 16th century.
---
20. Hercules Caves
The mythical Hercules Caves are an intriguing network of underground chambers beneath Toledo's streets.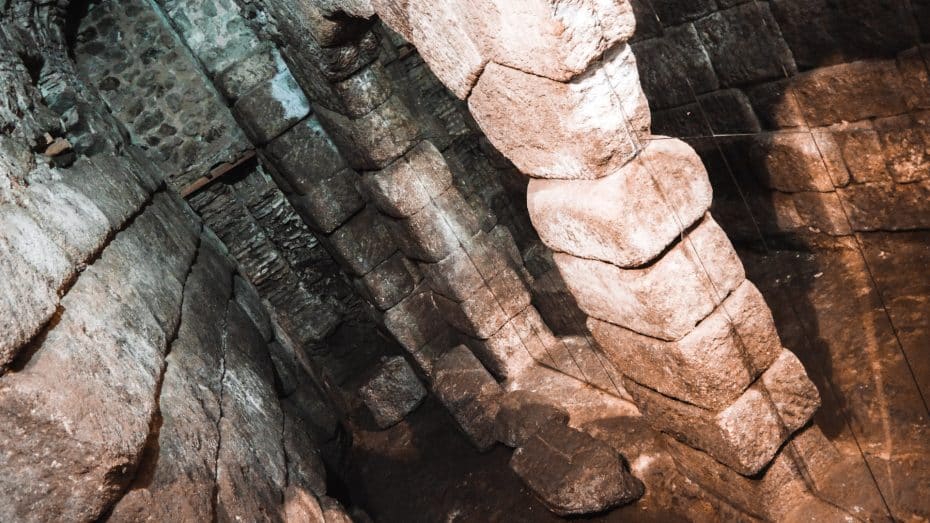 These mysterious caves are said to have been founded by the mythological hero Hercules himself during his legendary world travels. While their exact purpose is still not fully understood, some believe they were once used as secret meeting places or even for shelter during sieges.
You can take a guided tour to explore the labyrinthine tunnels and discover the fascinating legends associated with these subterranean passages.
---
21. Puerta del Sol
Known as one of Toledo's most remarkable defensive structures, Puerta del Sol is a beautifully preserved medieval gate.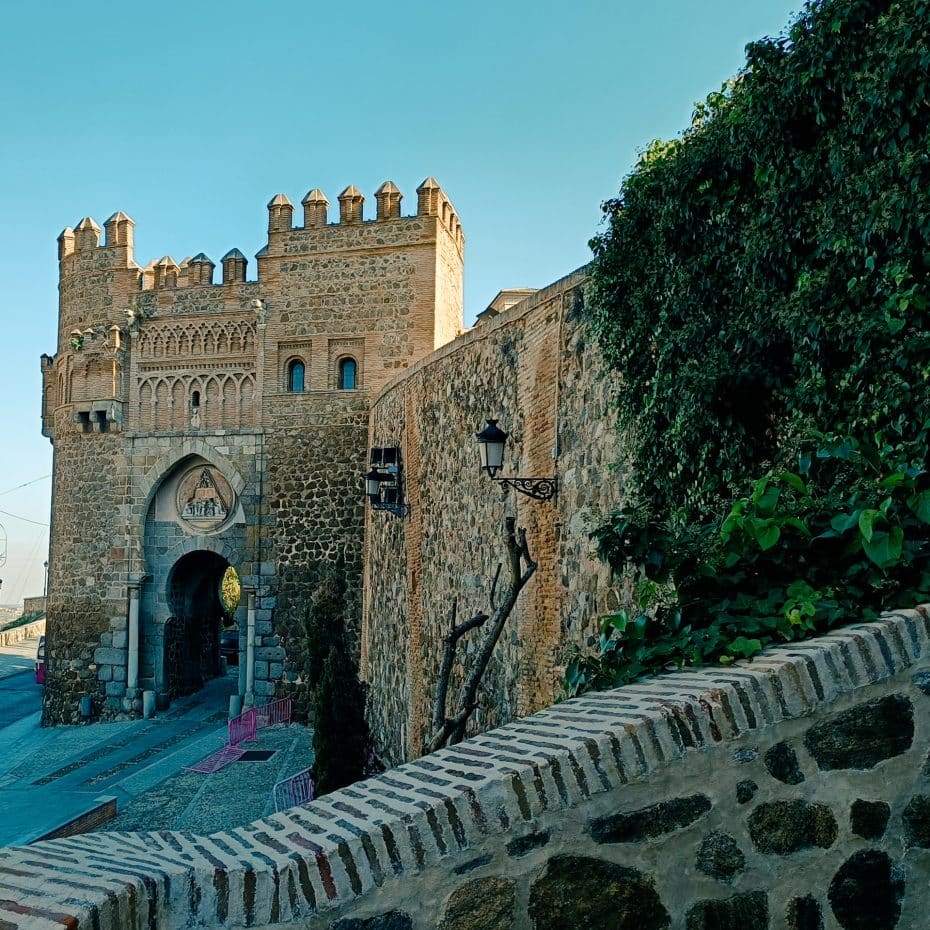 Standing at the top of a hill overlooking the bustling city below, this impressive structure boasts intricate details and exquisite Moorish design elements.
---
---
22. Toledo City Hall
Another architectural wonder is Toledo City Hall, built in the Gothic style with a strong Mudejar influence.
Located in the bustling Plaza del Ayuntamiento, this imposing edifice is hard to miss. Its impressive façade is adorned with intricate carvings and sculptures.
---
23. Iglesia del Salvador
The El Salvador church, located in the heart of the historic city centre, boasts intricate stone carvings.
Built during the 12th century, the Iglesia del Salvador is also home to an impressive collection of Romanesque capitals, considered some of Spain's finest examples of their kind.
---
Tools for a Perfect Trip to Toledo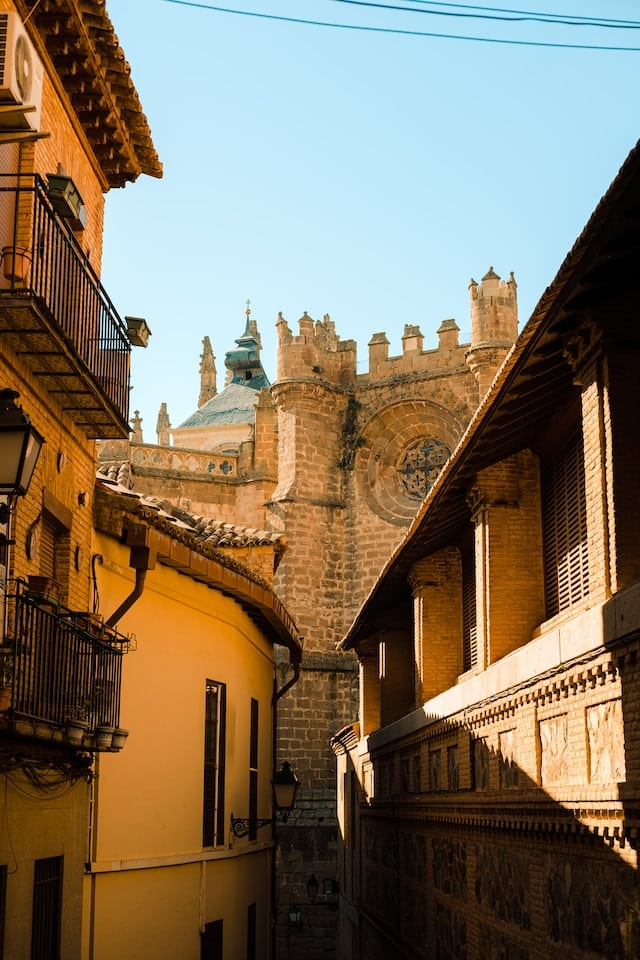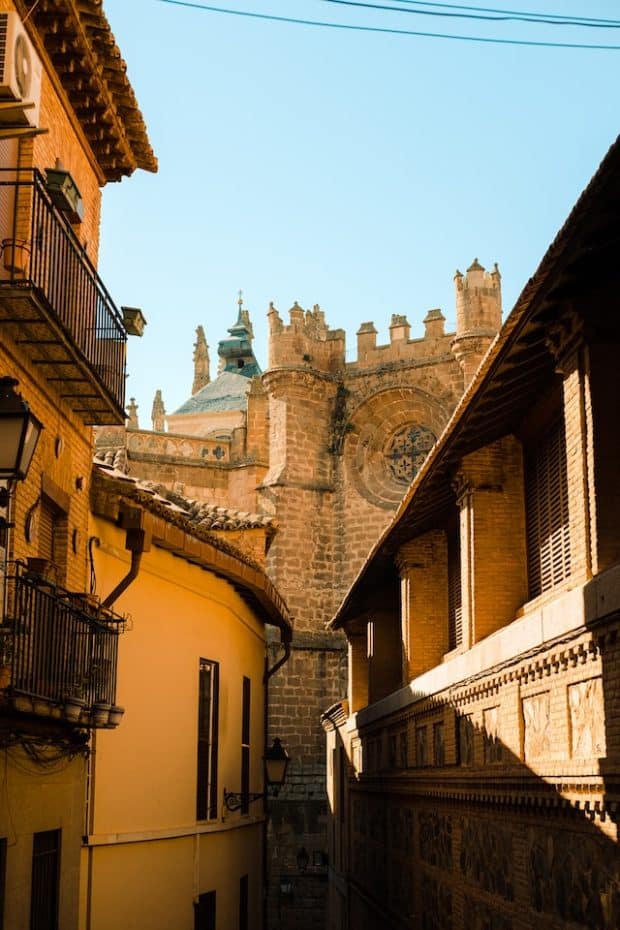 ---