Nestled in the province of Cuenca, Spain, lies a mesmerizing destination called Ciudad Encantada, meaning the Enchanted City. This mystical landscape is a testament to the wonders of nature, offering visitors a truly extraordinary experience. With its unique geological formations and breathtaking scenery, it's no wonder that Ciudad Encantada has captivated the imagination of locals and visitors for centuries.
---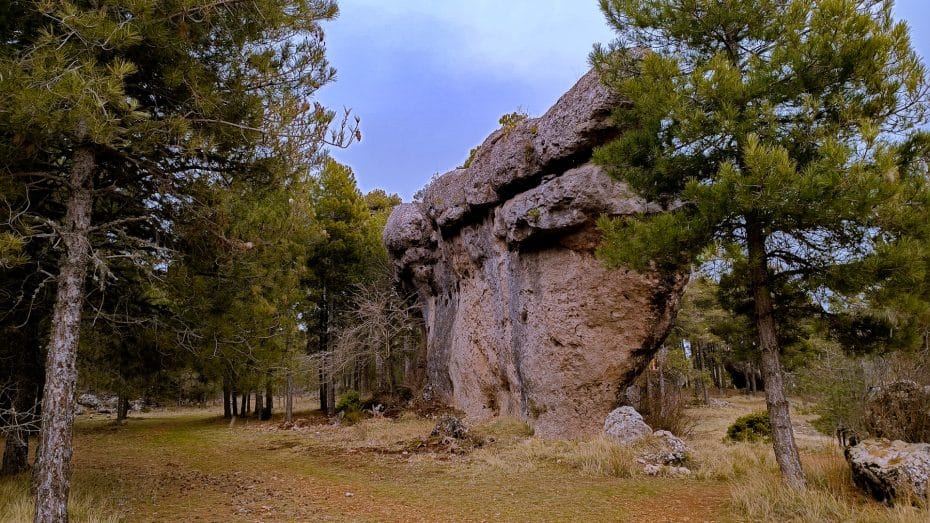 Ciudad Encantada, also known as the Enchanted City, is a natural site located in the province of Cuenca, Spain. Found approximately 25 kilometers (16 miles) east of Cuenca city, this geologically unique area is situated within the Serranía de Cuenca Natural Park.
The landscape of Ciudad Encantada consists of remarkable limestone rock formations that have been eroded over millions of years by atmospheric conditions and water, resulting in an array of distinct shapes and structures. Some of these formations resemble human faces, animals, and various mythological figures, fostering the area's imaginative moniker.
Geologists believe the origin of these unusual rock formations dates back to over 90 million years ago, during the Late Cretaceous period. At that time, the region was submerged underwater and predominantly composed of calcareous sedimentary deposits. Over millions of years, tectonic forces lifted the terrain upward and exposed it to various erosional processes.
---
---
Cuenca's Enchanted City: History & Location
The Ciudad Encantada, or Enchanted City, is a natural site in Cuenca, Castilla-La Mancha, Spain. It is approximately 25 kilometers southeast of the city of Cuenca and about 15 kilometers east of the village of Villalba de la Sierra. The site comprises unique rock formations formed over millions of years through various geological processes, primarily erosion.
The geology of the Ciudad Encantada dates back to the Cretaceous period, around 90 million years ago. The area was once covered by the sea, which deposited layers of limestone. Over time, these layers were subjected to gradual uplifting and folding as a result of tectonic plate movements. As the sea receded and the climate changed, weathering and erosion sculpted the limestone into distinct formations resembling arches, bridges, animals, and other shapes.
Ciudad Encantada was first officially documented by Baltasar Ester y Mendoza in his work "Historia de Cuenca," published in 1770. Throughout history, notable visitors included botanist Casimiro Gómez Ortega in 1784 during his studies on the Portuguese oak, Spanish writer Gustavo Adolfo Bécquer, who mentioned it in one of his legends called "La Rosa del Adio", and Infante Luis de Borbón y Farnesio during his tours of exploration on Spanish territories.
The area has been designated as a Natural Site of National Interest since June 11th, 1929, when a law issued by the Second Spanish Republic protected this unusual landscape for future generations. Moreover, archaeological evidence suggests that humans have inhabited this region since prehistoric times.
---
Geological formations and natural wonders in Ciudad Encantada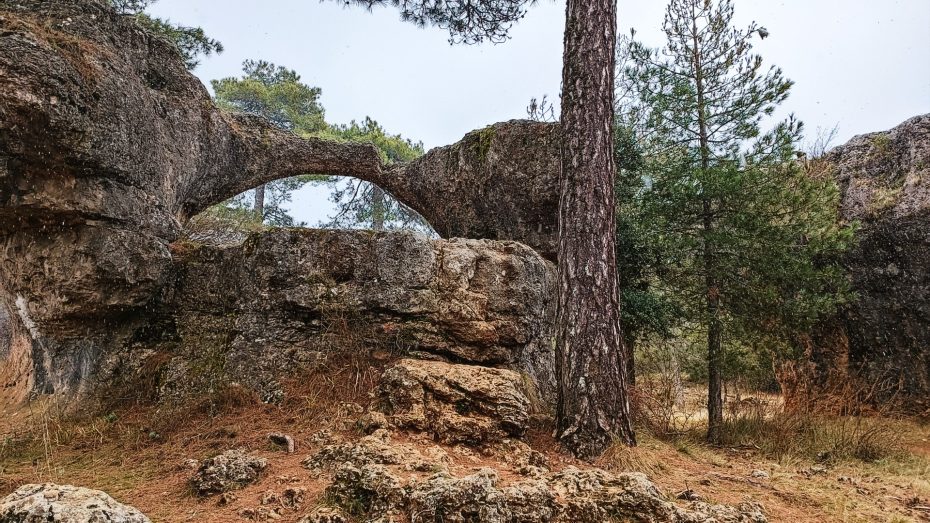 Ciudad Encantada features various natural rock formations shaped over millions of years by various erosional processes. These unique formations have different shapes, resembling open books, abstract sculptures, and even animals such as bears and camels. Some of the most distinct geological formations found within Ciudad Encantada are:
Los Barcos (The Ships): These formations resemble several large ships made of limestone, showcasing the effects of physical and chemical weathering.
La Cara (The Face): This formation closely mimics a human face, almost as if carved in stone but is formed naturally by the erosion of rocks over time.
El Puente Romano (Roman Bridge): A natural bridge formed due to differential erosion, this rock formation provides an intriguing example of nature's work mimicking human architecture.
El Tobogan (The Slide): An inclined plane of limestone rocks resembling a slide, it provides evidence for various degrees of erosive forces acting upon it.
El Perro (The Dog): Another anthropomorphic structure, this rock formation embodies the shape of a dog sitting down patiently.
Las Setas (The Mushrooms): These peculiar formations with thin stems and broad tops resemble mushrooms and are formed due to the difference in erosion rates between softer and harder layers of limestone.
El Mar de Piedra (The Stone Sea): An expansive area covered by irregularly shaped limestone rocks showcases the massive scale on which erosion has sculpted the landscape.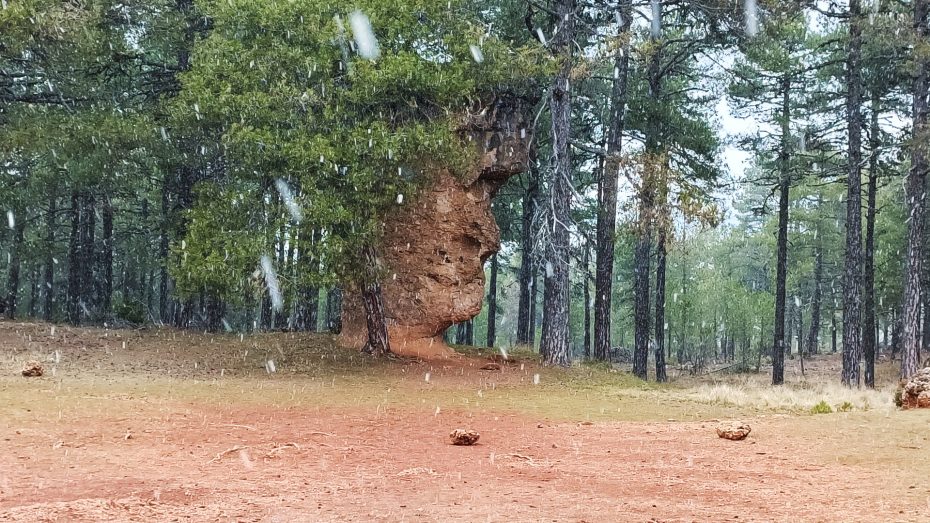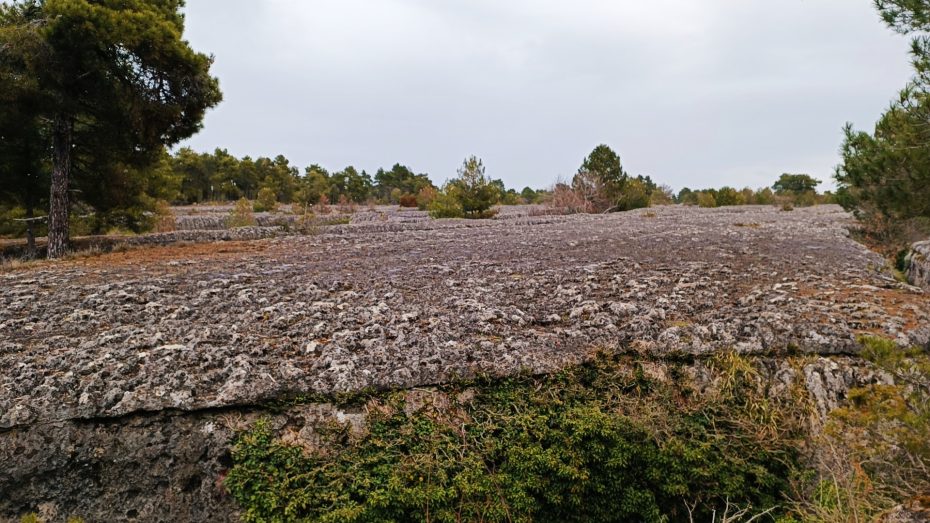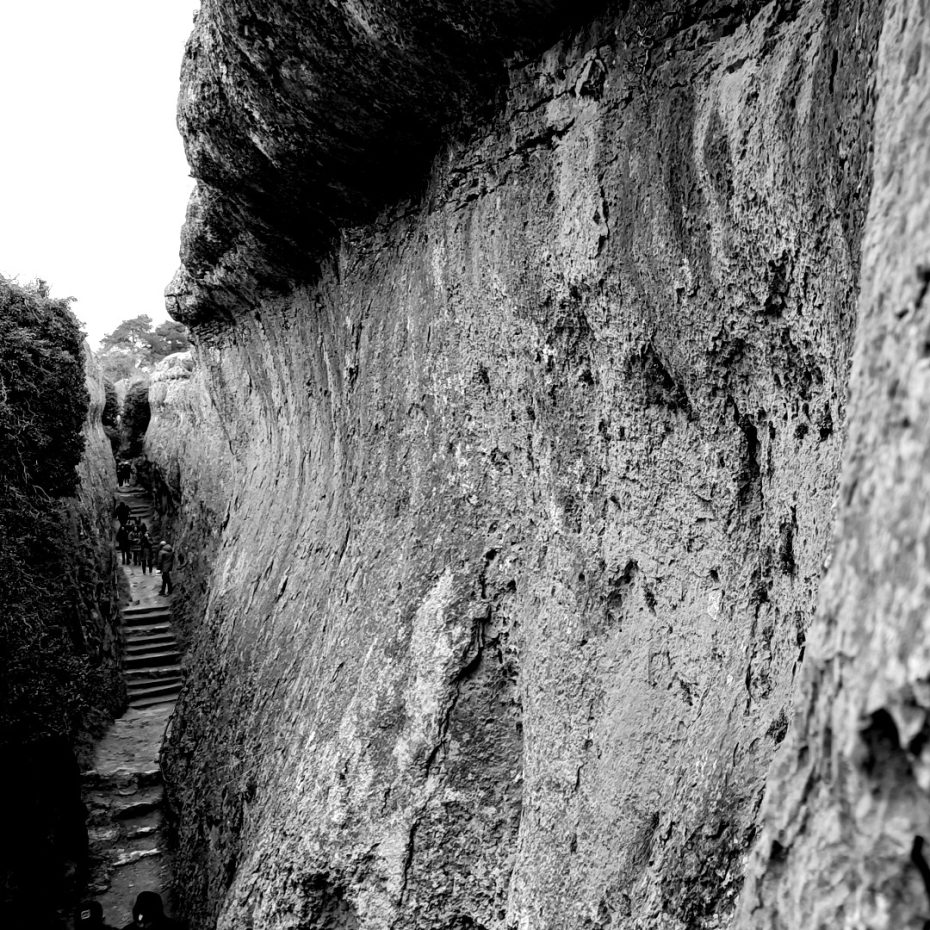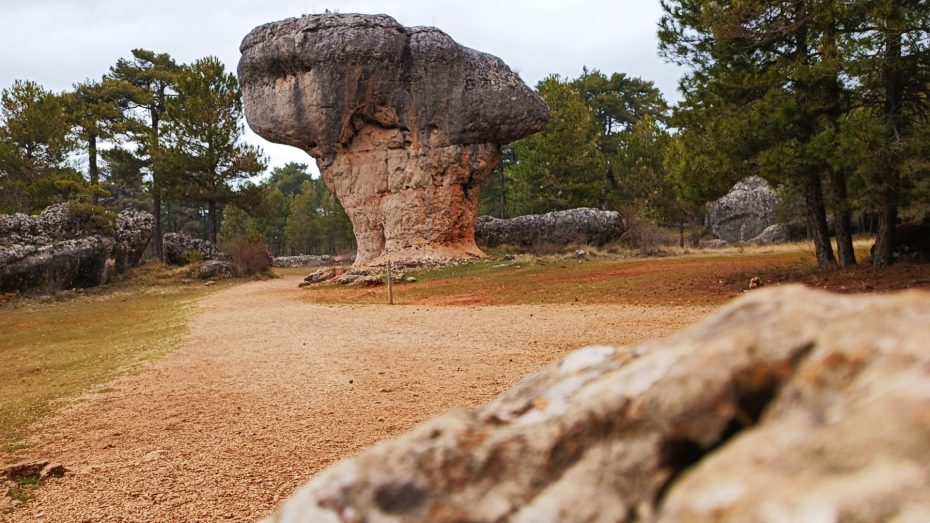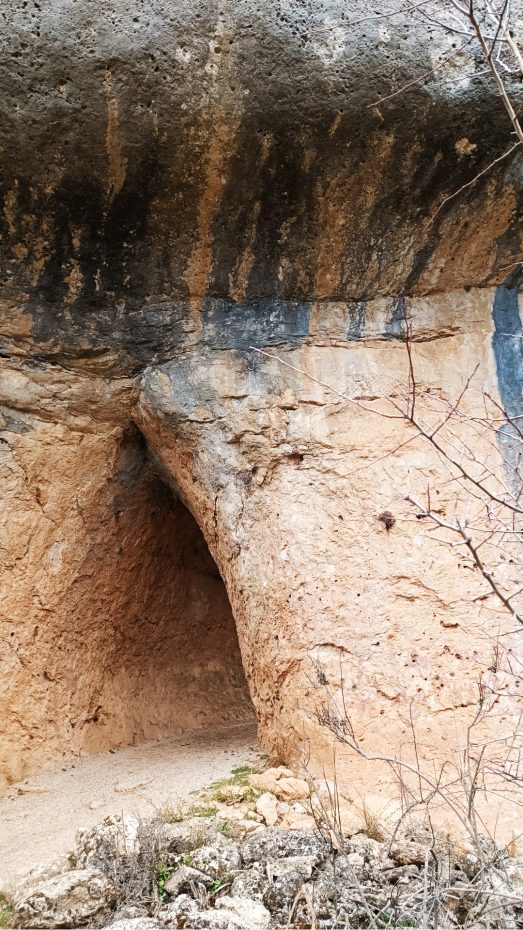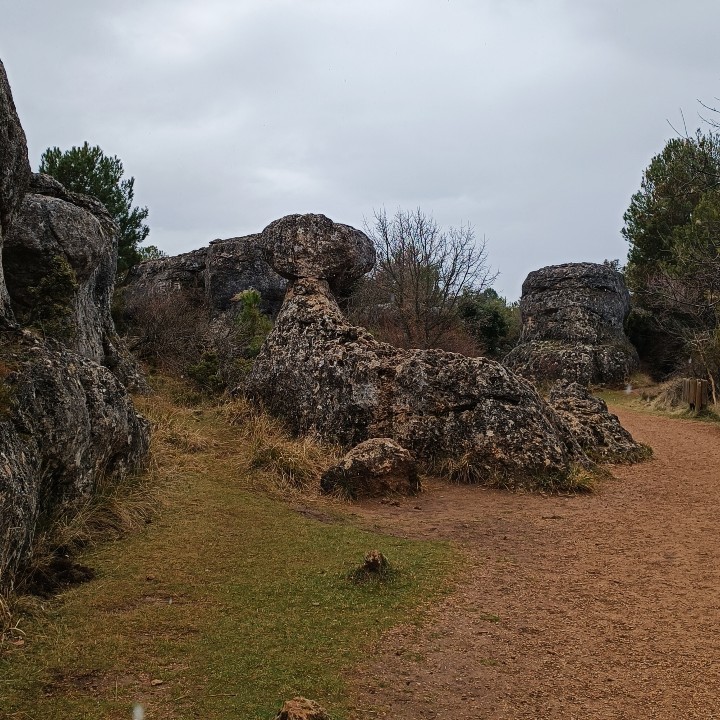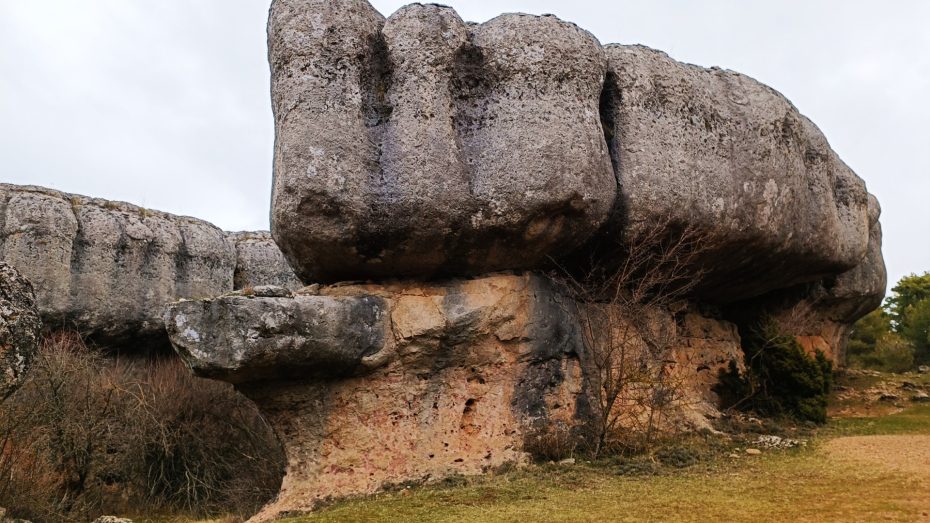 The visit to the Enchanted City and its nature also served me to practice with the macro mode of my cell phone, with which I could capture images of the place's small flora (and fauna).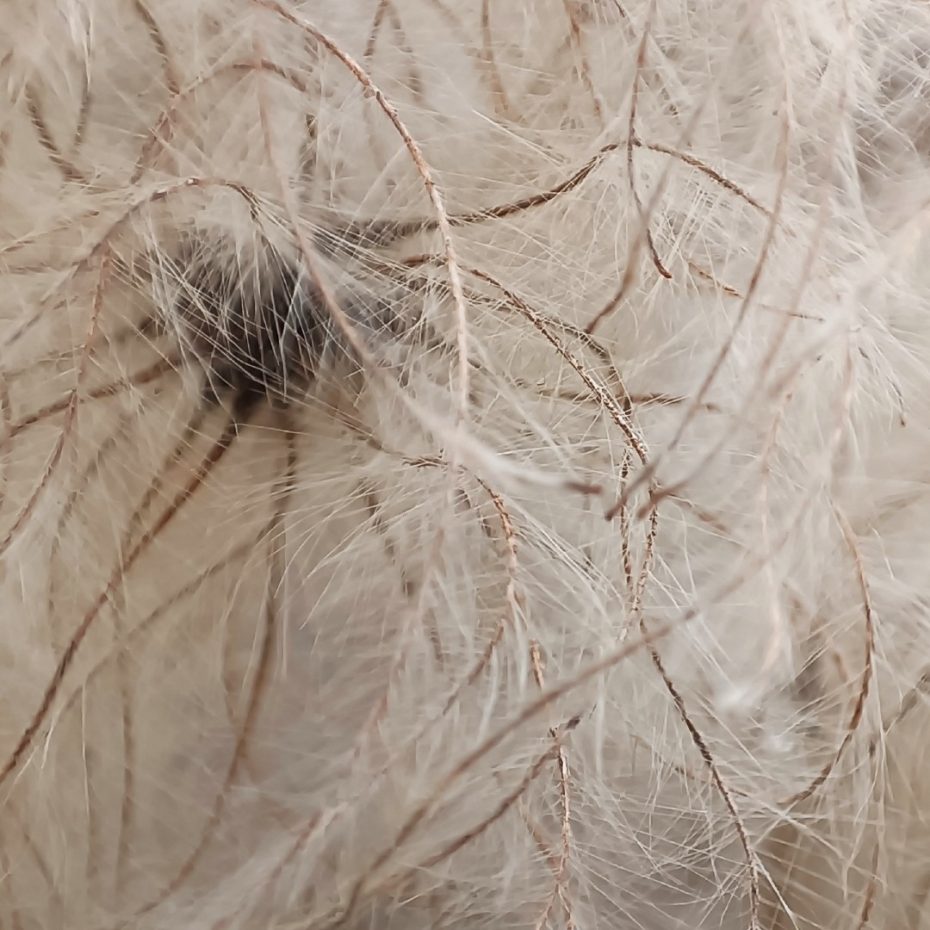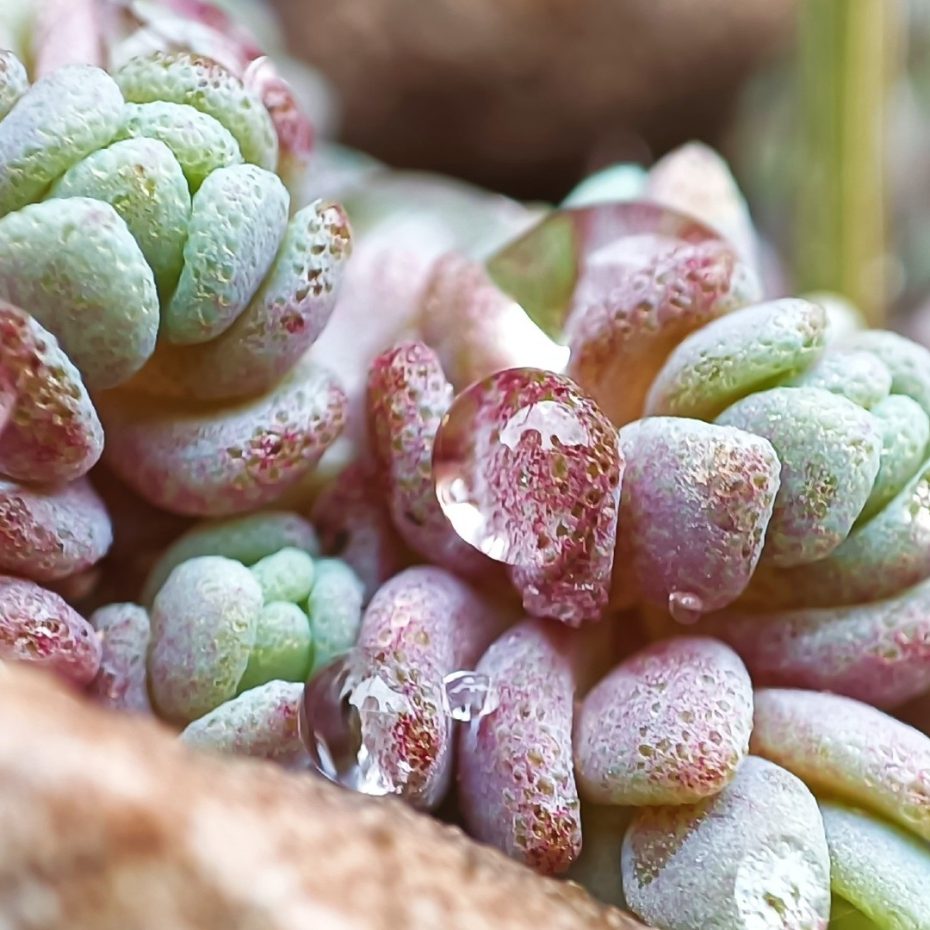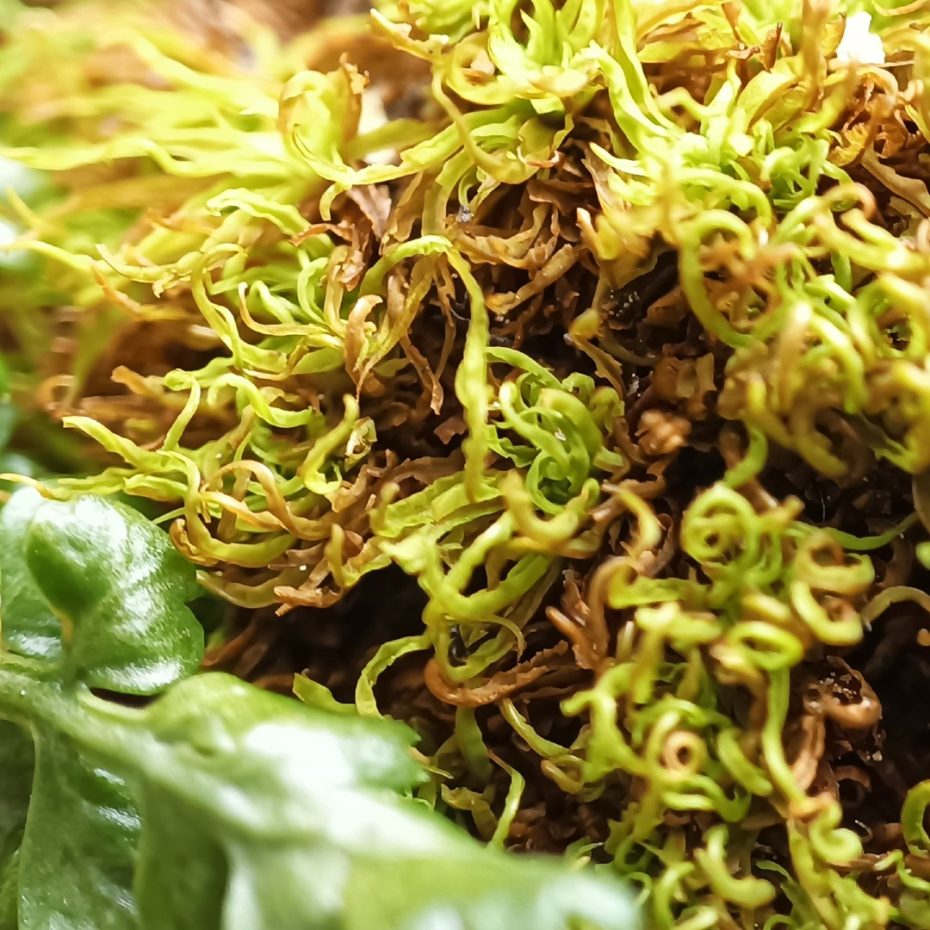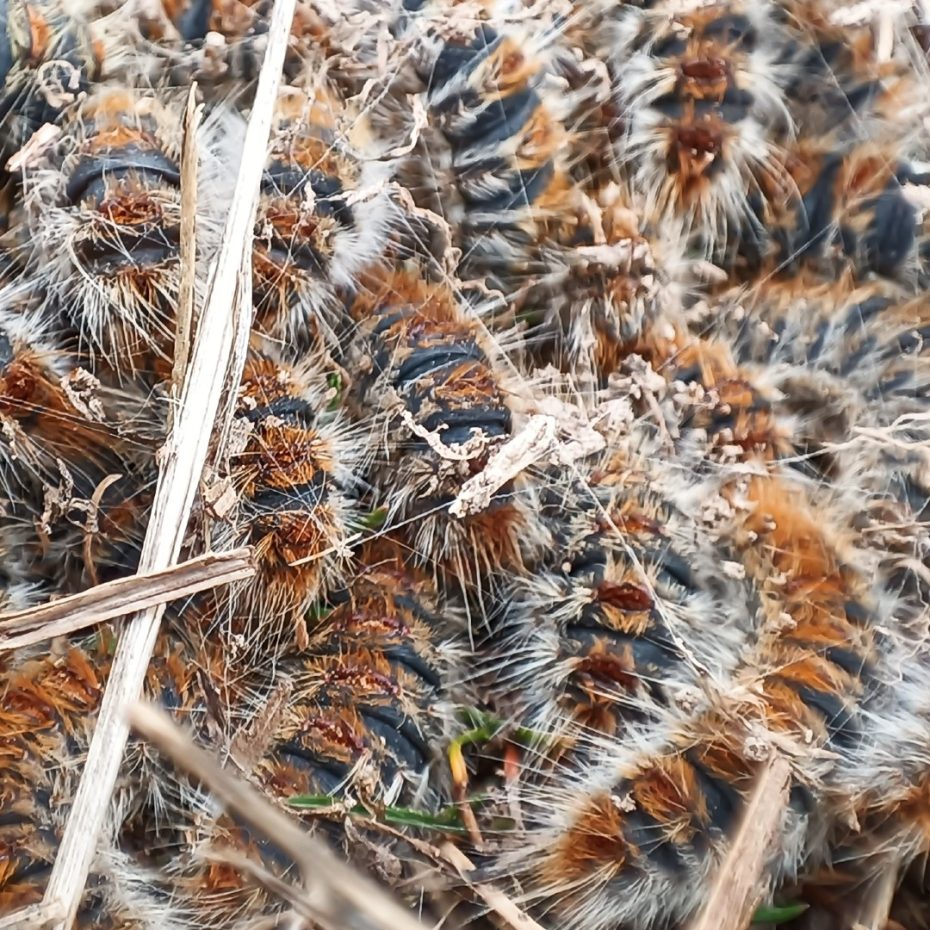 ---
Practical Tips for Visiting Ciudad Encantada
When visiting Ciudad Encantada, follow these practical tips:
Plan your visit: Before going to Ciudad Encantada, research the opening hours and entrance fees on the official website. This will ensure you are prepared for your adventure.
Wear comfortable shoes: The site has paths and trails to explore the rock formations. Wearing appropriate footwear will make your visit more enjoyable.
Bring outdoor essentials: Equip yourself with sunscreen, sunglasses, a hat, and water to stay protected from the sun's rays and remain hydrated.
Check the weather: Keep an eye on the weather forecast before visiting Ciudad Encantada to avoid surprises or disruptions.
Allocate time: Allocate at least three hours to enjoy and fully experience the beauty of Ciudad Encantada without feeling rushed.
Guided tours: If you prefer an informative experience, consider joining a guided tour to learn more about the history and geology of this unique place.
Respect nature: While at Ciudad Encantada, remember to respect the environment by not littering or damaging the rock formations.
Travel arrangements: Arrange transportation in advance as public transport is limited in this area. Renting a car or booking a tour that includes transport can be convenient options.
---
Cuenca's Enchanted City: How to Get There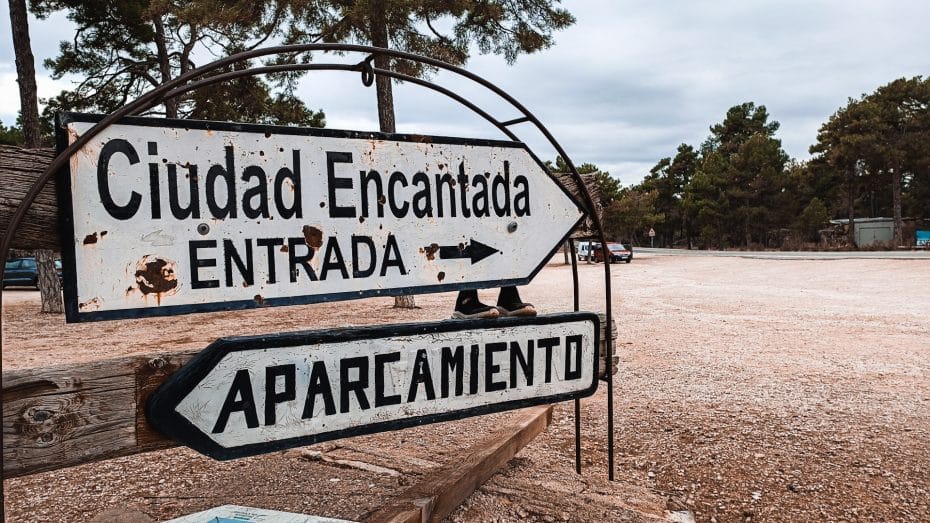 There are several ways to reach Ciudad Encantada: by car, public transport, taxi, and private tour.
By car: Visitors can reach Ciudad Encantada by taking the A-40 highway from Madrid towards Teruel and then the CM-2105 provincial road. The journey takes approximately 2 hours from Madrid and 30 minutes from Cuenca. Parking is available at the entrance of the site.
By public transport: There's a tourist bus from Cuenca's central bus station to Ciudad Encantada. The journey takes about 45 minutes, but visitors must check availability at the city's tourist office (Cuenca City Hall, Plaza Mayor, 1) on the day of departure. Another option from Cuenca city center is bus route 12 to Valdecabras. Then, visitors must walk about 5 kilometers along a marked pathway to Ciudad Encantada.
By taxi: Taxis are available at both Cuenca main train station and bus terminal. Travelers can negotiate a round trip rate with the driver to visit Ciudad Encantada including waiting time while they explore the site.
By private tour: Several local tourism companies offer guided tours to visit Ciudad Encantada in different languages. These tours typically include transportation from either Madrid or Cuenca, entrance fees to the park, and expert commentary about Ciudad Encantada's unique geology and history. Prices and schedules vary depending on tour companies and itineraries.
---
---
---