Marrakech, the vibrant city of Morocco, is well known for its bustling medina, vibrant markets, and rich history, making it an exceptional place for travelers. While exploring the city itself is an unforgettable experience, venturing beyond its walls unveils a whole new world of breathtaking scenery and fascinating cultural experiences. In this article, we'll explore five hidden gems that are just a short drive away. Whether you want to chase magical waterfalls, wander through historic towns or hike in the majestic Atlas Mountains, these day trips from Marrakech offer something for everyone.
---
---
Marrakech, a vibrant city in Morocco, offers a rich history and captivating sights. Famed for its ancient palaces, colorful markets, and gorgeous gardens, Marrakech offers a glimpse into the country's fascinating past. The well-preserved Koutoubia Mosque, Bahia Palace, and Jardin Majorelle are just a few of the must-see attractions that reveal the city's distinctive architecture and artistry.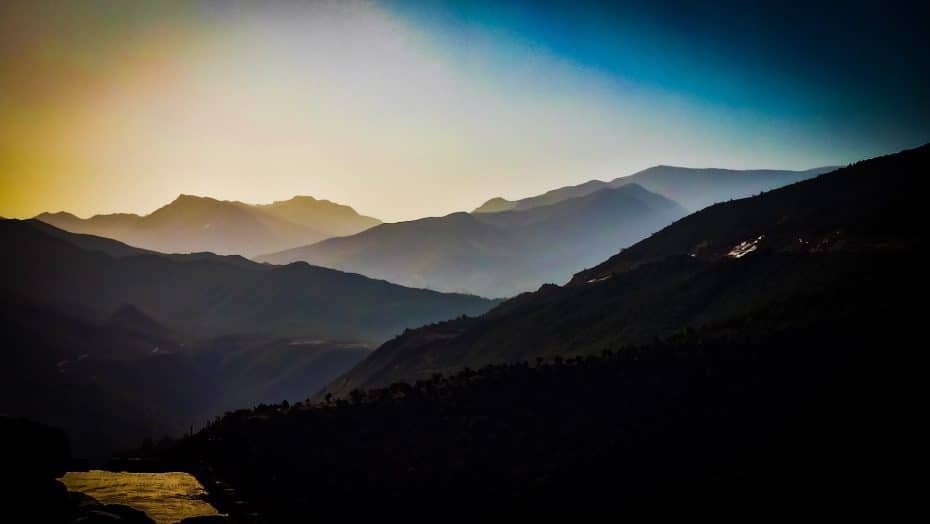 However, there is more to Morocco than meets the eye when wandering the bustling streets of Marrakech. Venturing beyond the city walls unveils an array of breathtaking landscapes and hidden gems awaiting exploration. Discover five of the best day trips from Marrakech that showcase the beauty and allure of Morocco.
---
The 5 Best Day Trips From Marrakech
1. Agafay Desert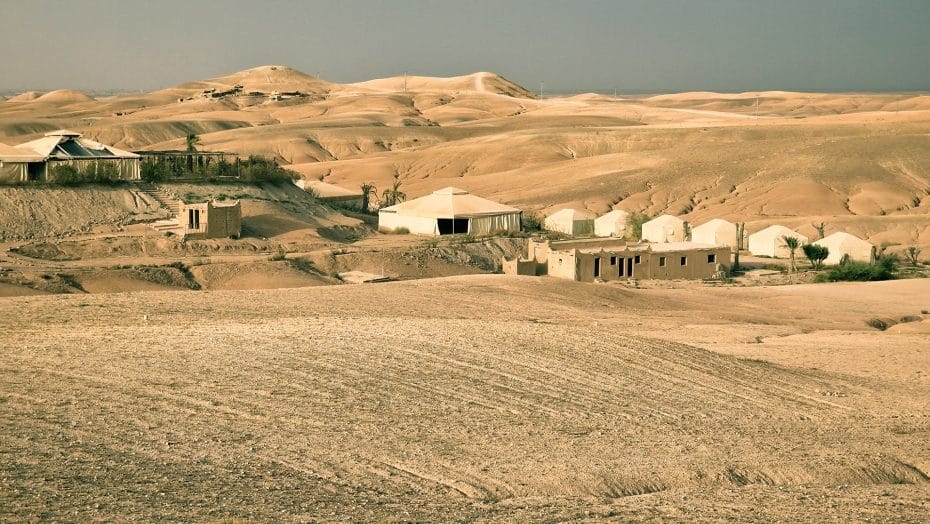 The Agafay Desert, located approximately 30 kilometers (18 miles) southwest of Marrakech, offers an intriguing and accessible alternative to the more remote Sahara Desert. Agafay holds historical significance as it has been home to various nomadic tribes throughout the centuries.
Despite its close proximity to Marrakech, the Agafay Desert provides a sense of isolation and tranquility reminiscent of its larger counterpart.
To reach this destination, you can choose a direct 45-minute drive from Marrakech either through car rentals or by hiring a private taxi. Alternatively, you could also arrange for guided tours that include organized transportation.
When planning a visit to the Agafay Desert, some helpful tips include dressing modestly to respect local customs and wearing comfortable footwear. Since there are limited resources and facilities within this desert landscape, carrying essential items like sunscreen, water, snacks, and a first-aid kit would be advisable. Taking a guided tour is often recommended due to the desert's challenging terrain and lack of typical tourist infrastructure. Additionally, it is crucial to be prepared for rapidly changing temperatures – especially during nighttime hours when temperatures can drop significantly.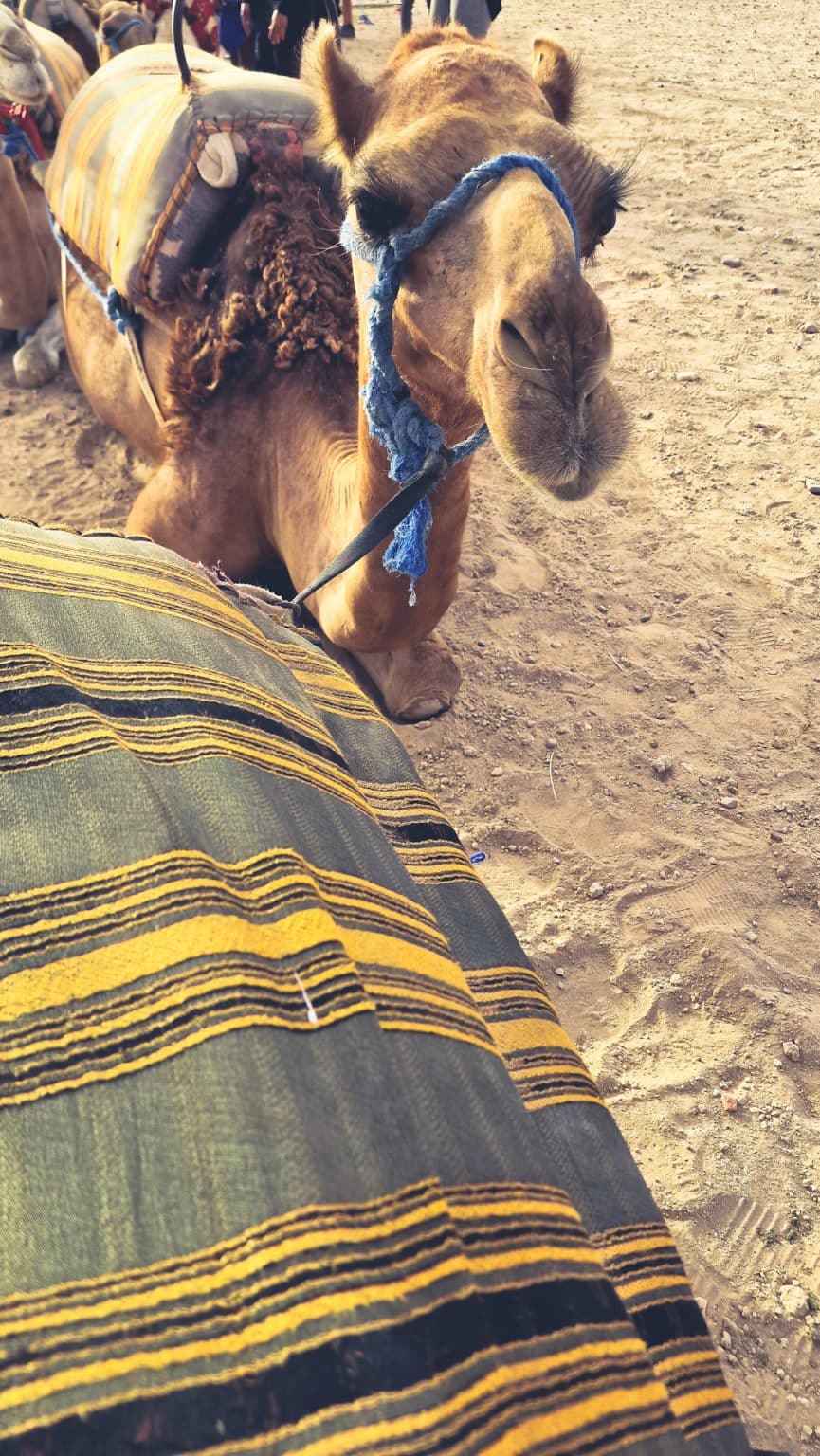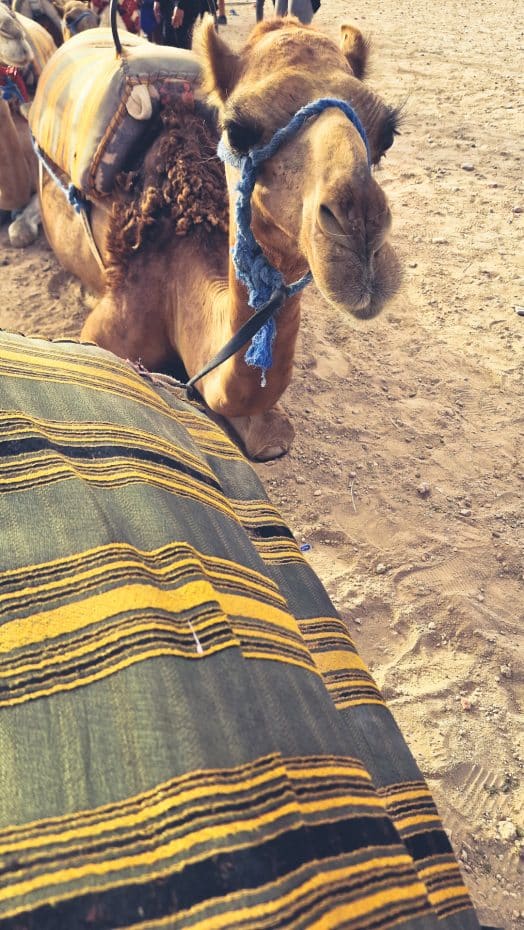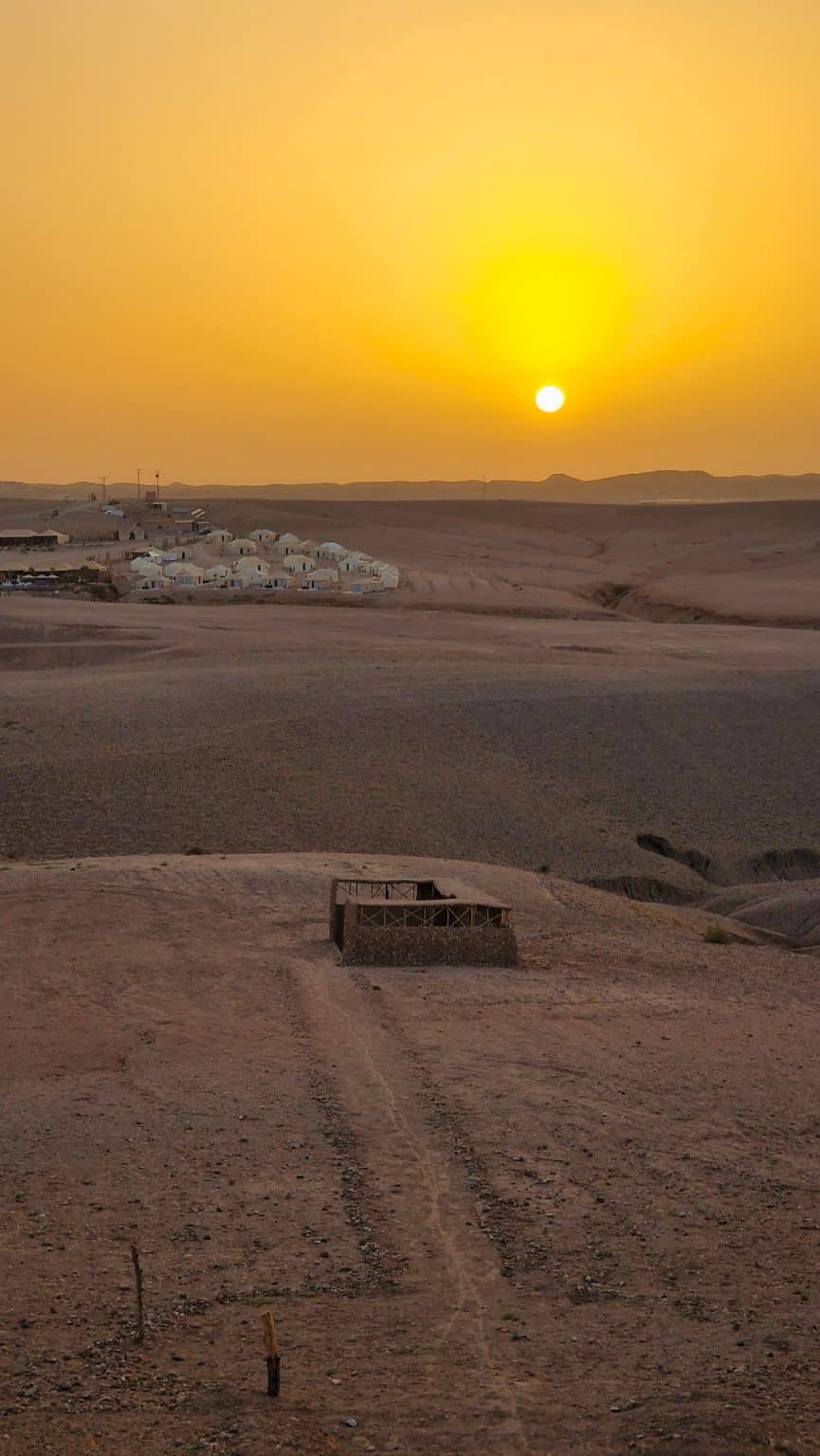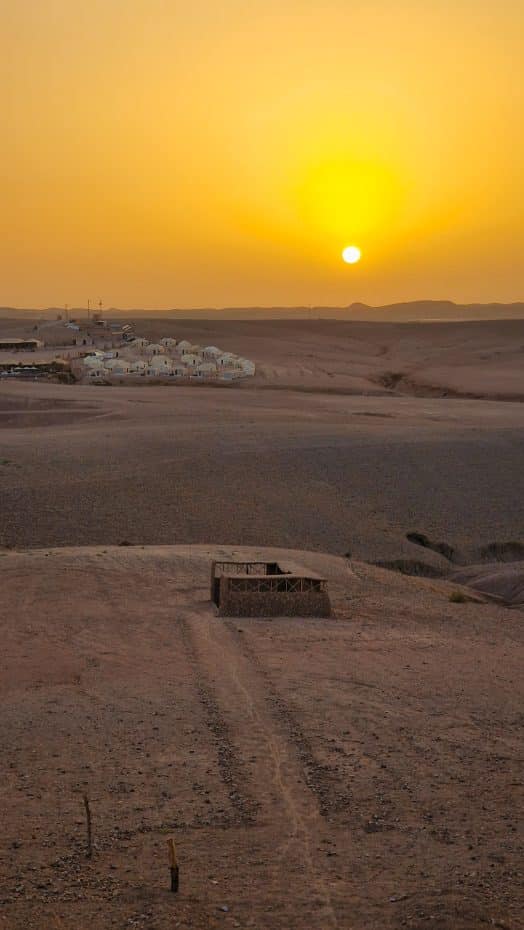 Several guided tours cater specifically to excursions in the Agafay Desert. Most programs include lunch or dinner served at an authentic desert camp accompanied by traditional Moroccan music and dance performed by locals. In addition, typical activities offered during these tours range from camel rides and horseback treks to off-roading adventures aboard 4×4 vehicles or quad bikes.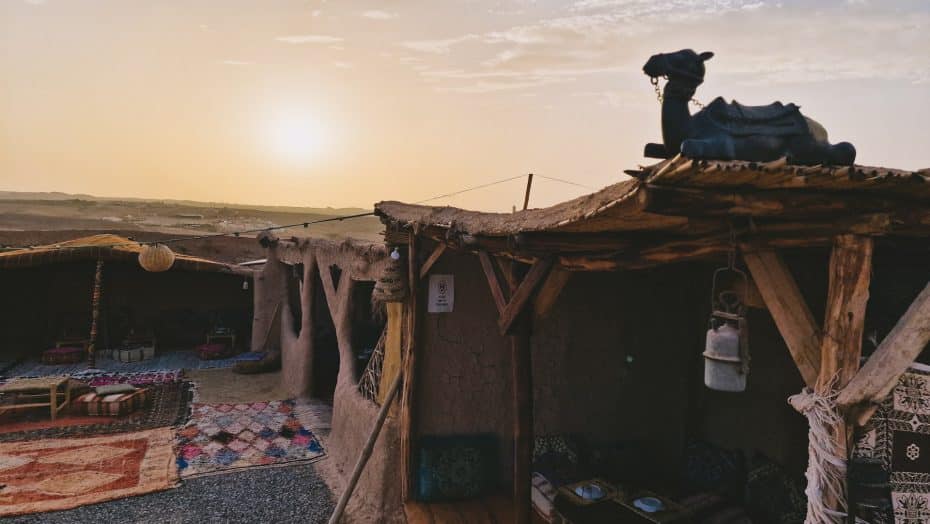 Unlike some larger tourist destinations, accommodations within the Agafay Desert itself primarily consist of luxury tents, eco-lodges, and boutique hotels that make use of traditional materials and architectural styles blended with modern comforts. Most eco-lodges and camps offer stunning views of both rolling hills and the majestic Atlas Mountains.
Agafay Desert: Guided Tours & Activities
---
2. Ait Benhaddou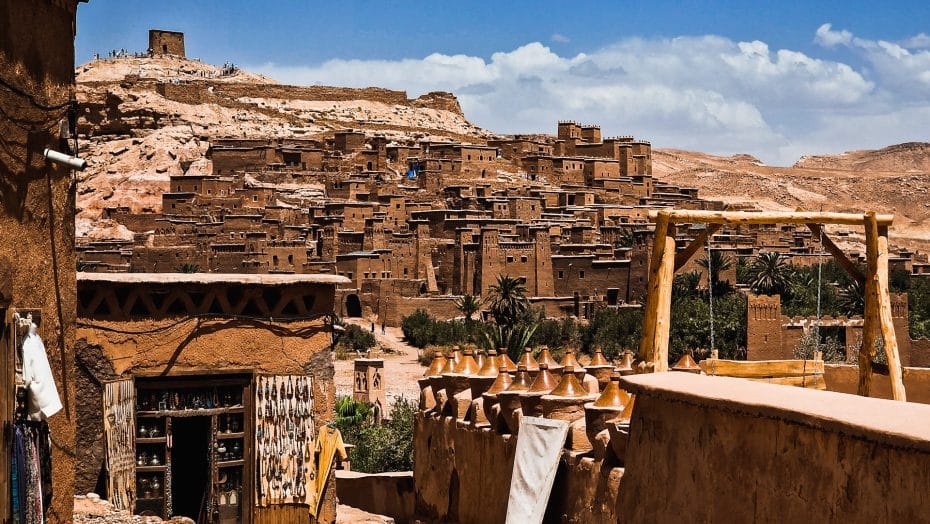 Ait Benhaddou, located in Morocco's Ouarzazate province, is a ksar (traditional pre-Saharan habitat) consisting of a group of earthen buildings surrounded by high walls. In 1987, it earned the distinction of being listed as a UNESCO World Heritage Site thanks to its architectural uniqueness and cultural significance.
Dating back to the 11th century, Ait Benhaddou was an important stop along the caravan trade route between Marrakech and Sub-Saharan Africa. This fortified village bears witness to the political and economic influence that once extended over southern Morocco.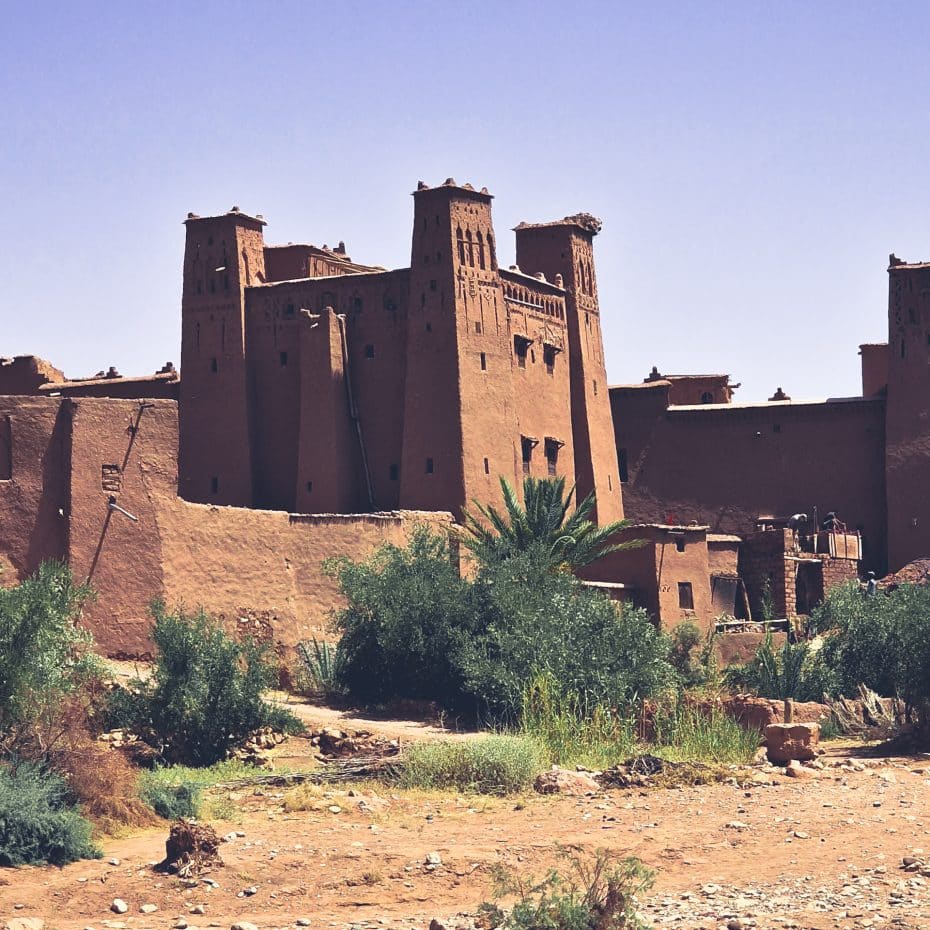 Prominent historical sites within Ait Benhaddou include the central kasbah, known for its spectacular wall carvings and inlaid decorations, and the Granary situated on the summit, offering a panoramic view of the surrounding area. The village also houses two cemeteries – one for Muslims and another for Jews – which exemplify cultural coexistence during historical times.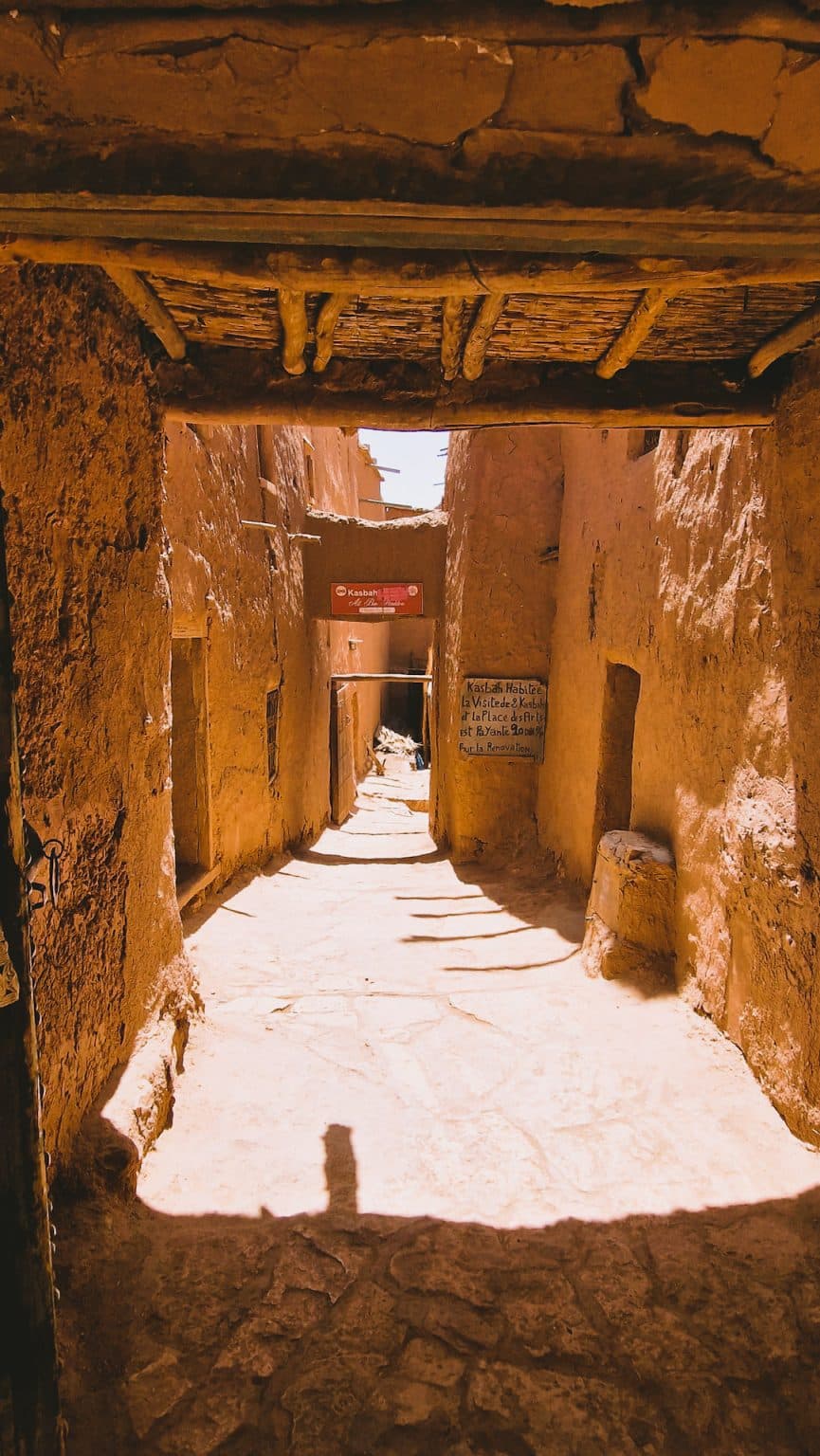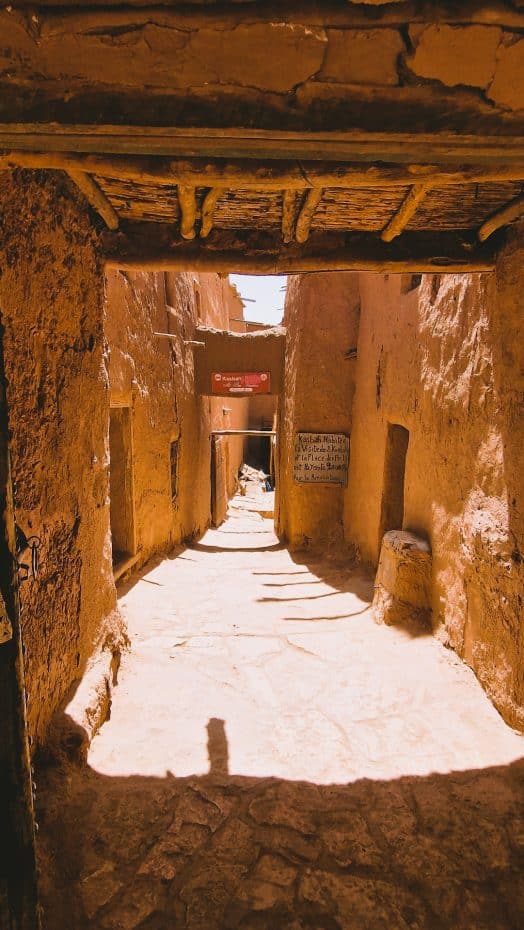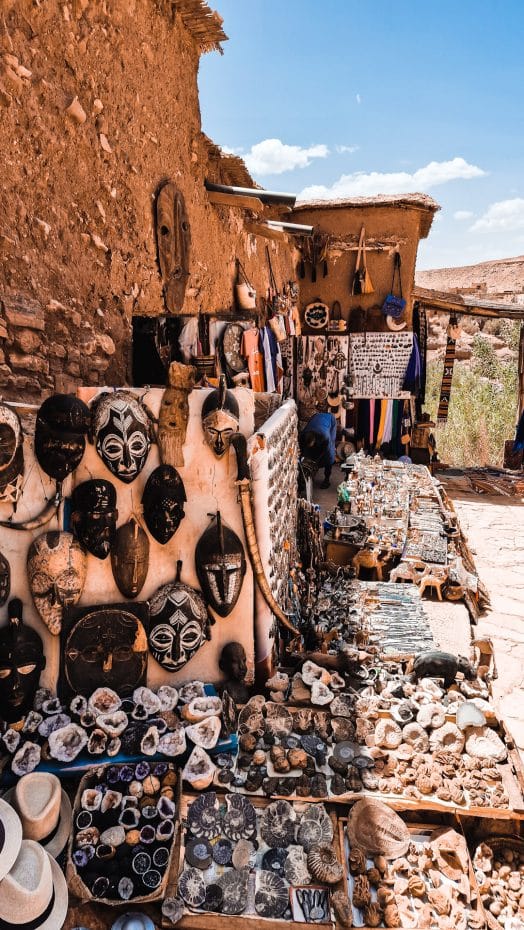 Ait Benhaddou is approximately a 2-hour drive from Marrakech by car along the P2010 road. An alternative option is to take a public bus from Marrakech's Bab Doukkala station, which departs several times a day. Alternatively, visitors may choose to join guided tours that include transportation from Marrakech.
Before embarking on a tour to Ait Benhaddou, it is advisable to pack essential items such as sunscreen, hats, comfortable shoes for walking, and sufficient water supplies – as temperatures in southern Morocco can soar high during summer months. While many guided tours are available from Marrakech (usually in combination with Ourzazate and the Oasis of Fint), travelers who venture independently can explore the village's nooks and crannies at their leisure, often meeting local artisans and craftsmen.
Ait Benhaddou: Guided Tours & Activities
---
3. Ouzoud Waterfalls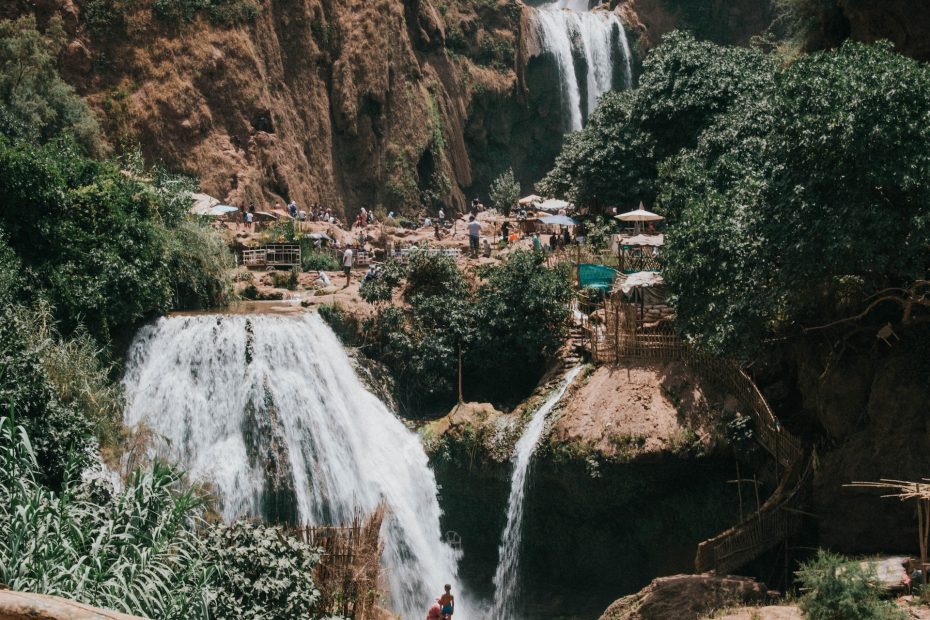 The Ouzoud Waterfalls, situated in the Middle Atlas Mountains of Morocco, is a remarkable natural wonder boasting a 110-meter waterfall characterized by its multi-tiered cascades that create a constant, mesmerizing mist.
Located approximately 150 kilometers (93 miles) northeast of Marrakech, the Ouzoud Waterfalls offer an escape from the bustling city life to relax in a serene natural environment. In addition to the waterfalls, visitors have the opportunity to explore surrounding landscapes, including lush valleys and dense forests that host Barbary macaque monkeys.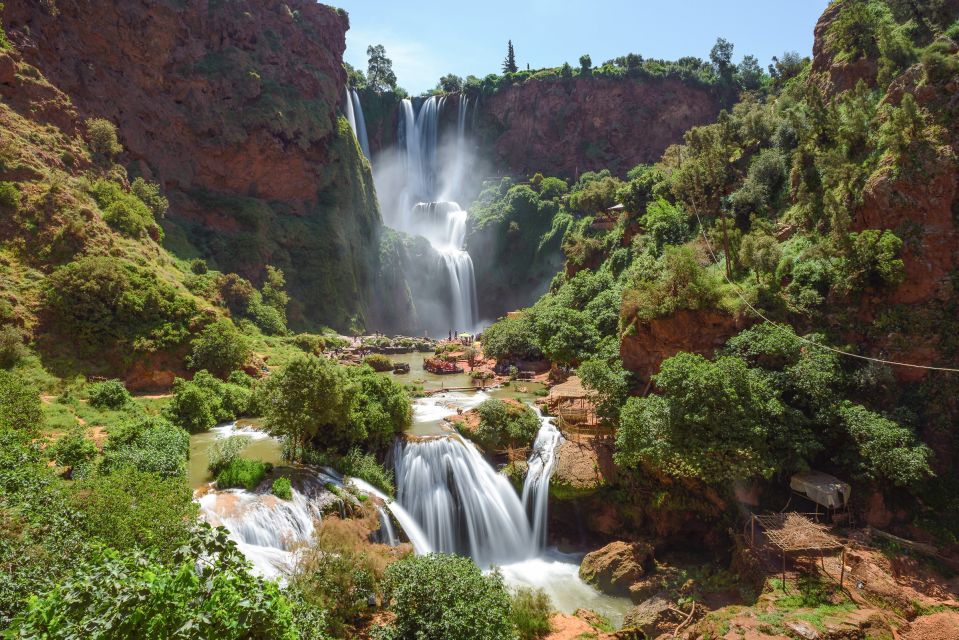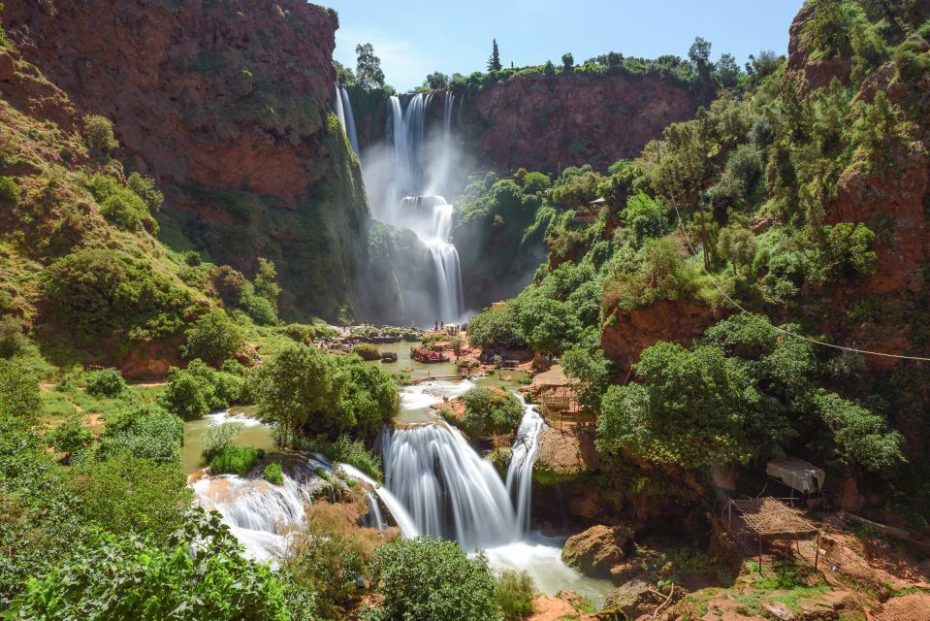 Despite its relative proximity to Marrakech, accessing Ouzoud Waterfalls is not as straightforward as one might imagine. The most efficient means of transport is via taxi or private car since there are no direct public bus routes. From Marrakech's central plaza of Jemaa El Fna, travelers should expect a two-and-a-half-hour journey via Demnate.
A visit to the Ouzoud Waterfalls warrants certain practical considerations. For instance, temperatures can soar during summer months, so an early morning or late afternoon trip makes for an easier experience. It is advisable to wear comfortable shoes and carry sufficient water when navigating uneven terrain in the area.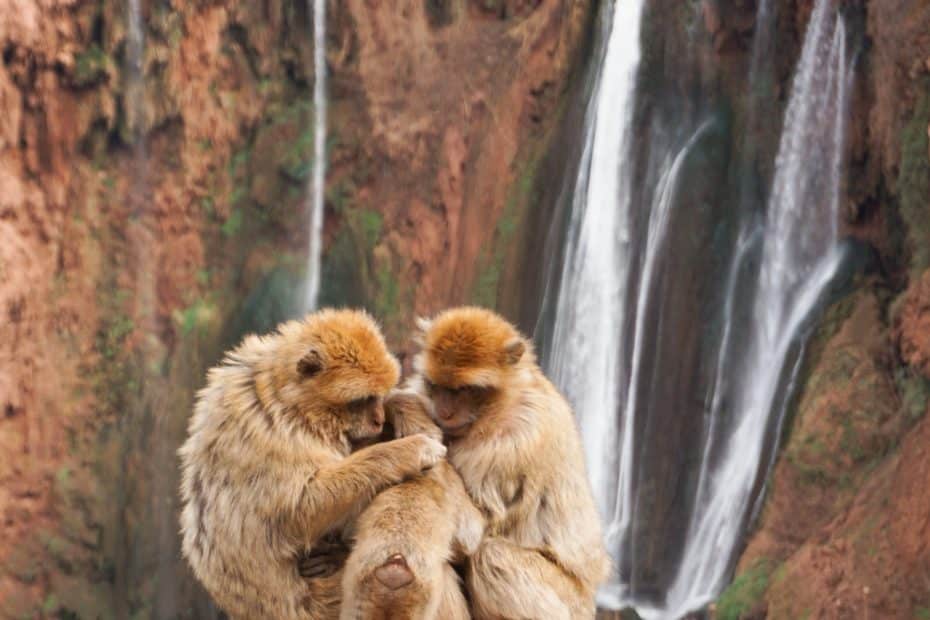 Tour operators based in Marrakech organize guided excursions to Ouzoud Waterfalls and their surroundings. These trips typically include round-trip transportation as well as activities such as hiking through the lush valleys and picturesque Berber villages. Visiting Ouzoud Waterfalls with a guided tour not only ensures an experiential understanding of the region's landscape but also presents an opportunity to learn about local ecological initiatives and community-led projects, such as protecting the delicate ecosystem which is home to the Barbary macaque monkeys.
Ouzoud Waterfalls: Guided Tours & Activities
4. Tizi n'Tichka and the Atlas Mountains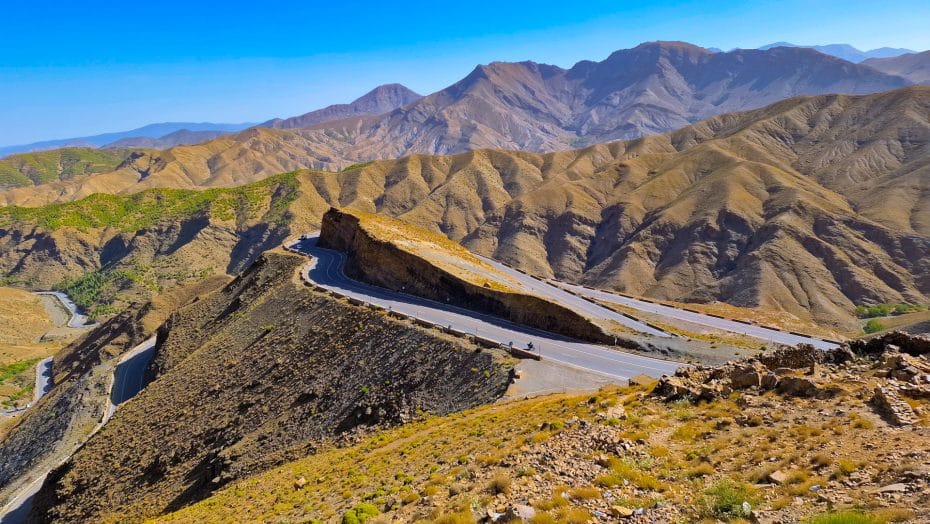 Tizi n'Tichka, a high mountain pass situated at an elevation of 2,260 meters above sea level, offers a breathtaking view of the surrounding Atlas Mountains in Morocco. This pass is known for its dramatic landscapes and is considered the most scenic drive in the country. It connects Marrakech in the northwest to the city of Ouarzazate and the Sahara Desert in the southeast.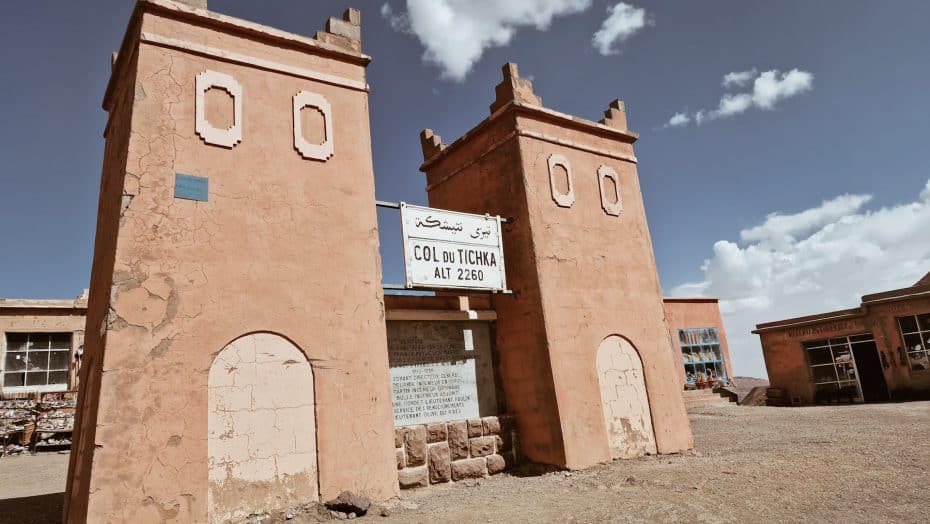 Among the noteworthy attractions near Tizi n'Tichka are the aforementioned Ait Benhaddou, Telouet Kasbah, and the Ounila Valley.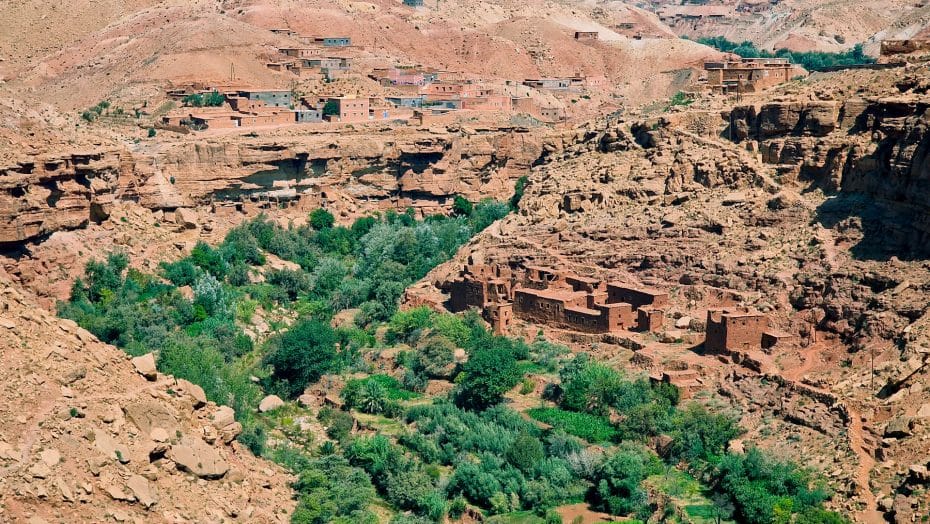 Regarding transportation to Tizi n'Tichka and the Atlas Mountains, there are several options available. Public buses depart from Marrakech towards Ouarzazate, passing through Tizi n'Tichka; however, this mode of transportation might not offer flexibility for sightseeing. Renting a car in Marrakech would grant more autonomy and control over the itinerary and stops.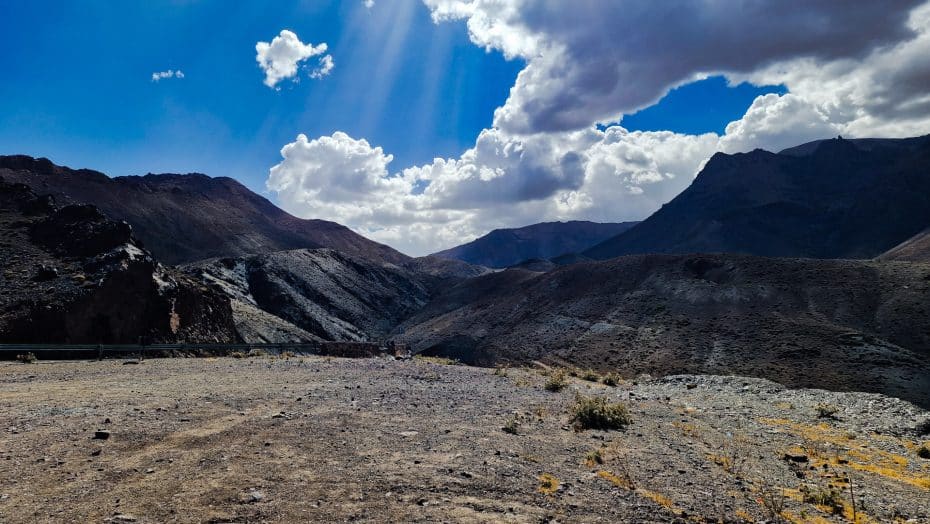 Furthermore, several companies offer guided excursions from Marrakech that include visiting Tizi n'Tichka and points of interest in the Atlas Mountains. These may range from day trips to multi-day adventures encompassing trekking, photography workshops, cultural immersion experiences with local communities, and even camel rides.
Tizi n'Tichka is open year-round, but snowfall can occur during the winter months, making the route potentially challenging to navigate. Additionally, spring and autumn tend to be the most popular times for visiting this region in Morocco due to their mild temperatures.
Atlas Mountains: Guided Tours & Activities
---
5. Essaouira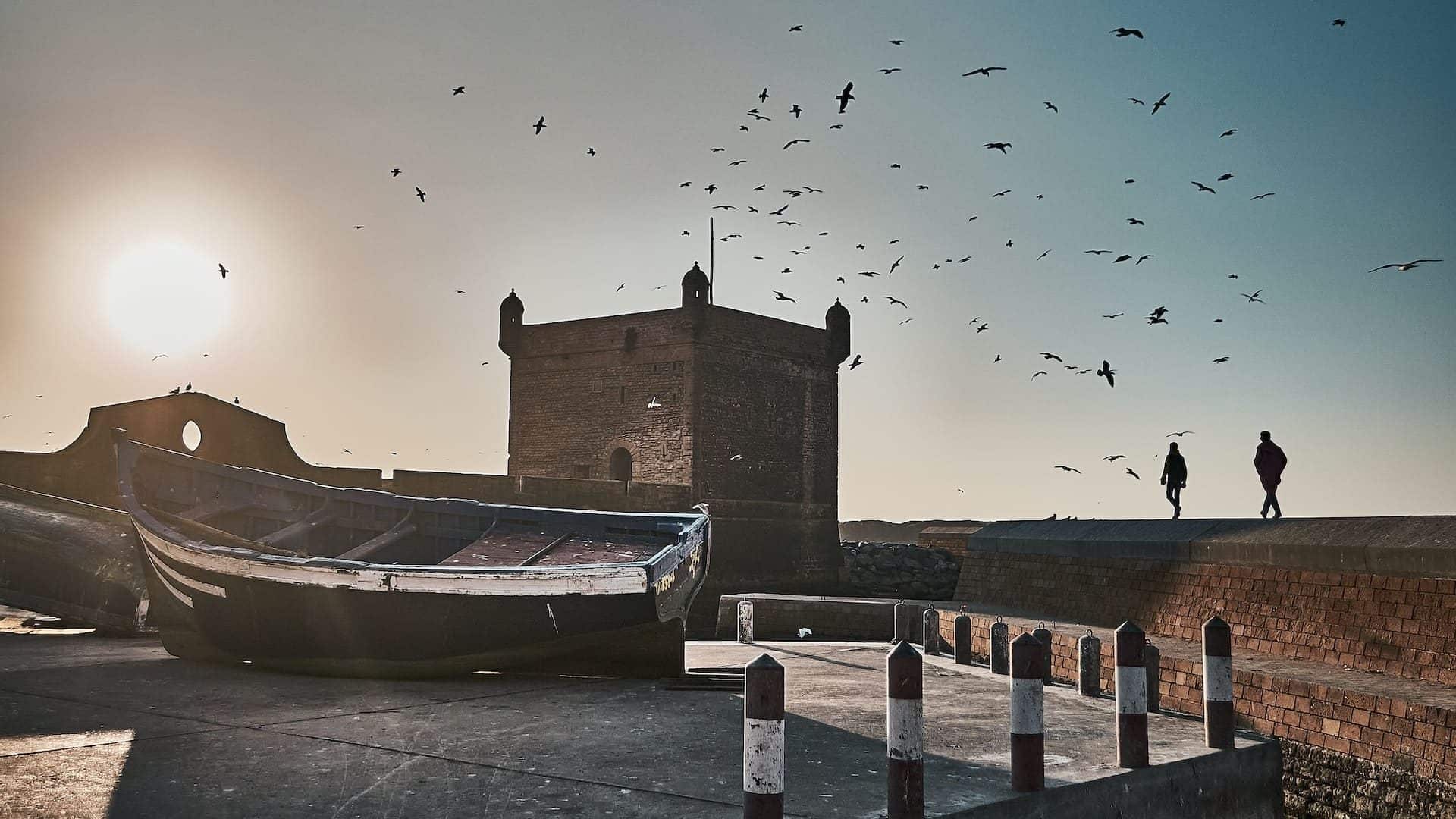 Essaouira, a coastal city in Morocco, has a rich history and diverse attractions. Founded by the Phoenicians in the 7th century BCE, the city later underwent substantial development under Portuguese occupation, evidenced by the maritime fortifications that remain today.
The Medina of Essaouira, designated as a UNESCO World Heritage site in 2001, features historical structures such as the Moulay Hassan Square and Skala de la Ville. Notable cultural landmarks include the Essaouira Citadel and the nearby Borj El Barmil, constructed in the 18th century as part of an extensive defense system.
Essaouira is approximately 191 kilometers (119 miles) west of Marrakech. Travel options between the two cities include buses operated by CTM or Supratours departing from Marrakech station every few hours. Alternatively, one may rent a car or hire private transfers for the journey. If you're planning to visit Essaouira, the ideal time would be during late spring or summer when the weather is perfect for exploring.
Several tour operators offer excursions to Essaouira from Marrakech. These tours usually include activities such as historical sightseeing, exploring traditional markets, and participating in crafting workshops led by local artisans. Furthermore, some tours enable interaction with residents to gain insight into their daily lives and customs.
Essaouira: Guided Tours & Activities
---