In the charming Trastevere neighborhood of Rome, we find UNAHOTELS Trastevere Rome. This four-star hotel stands out for its contemporary design that translates into a unique experience for travelers.
---
UNAHOTELS Trastevere Roma Hotel opened its doors in 2021. It is a relatively new hotel that offers modern facilities and high-quality amenities. Since its opening, it has been popular for those seeking a comfortable and luxurious stay in the lively Trastevere neighborhood.
The hotel has 197 well-appointed rooms, including superior rooms, deluxe rooms, and suites, all designed with modern decor and luxurious amenities.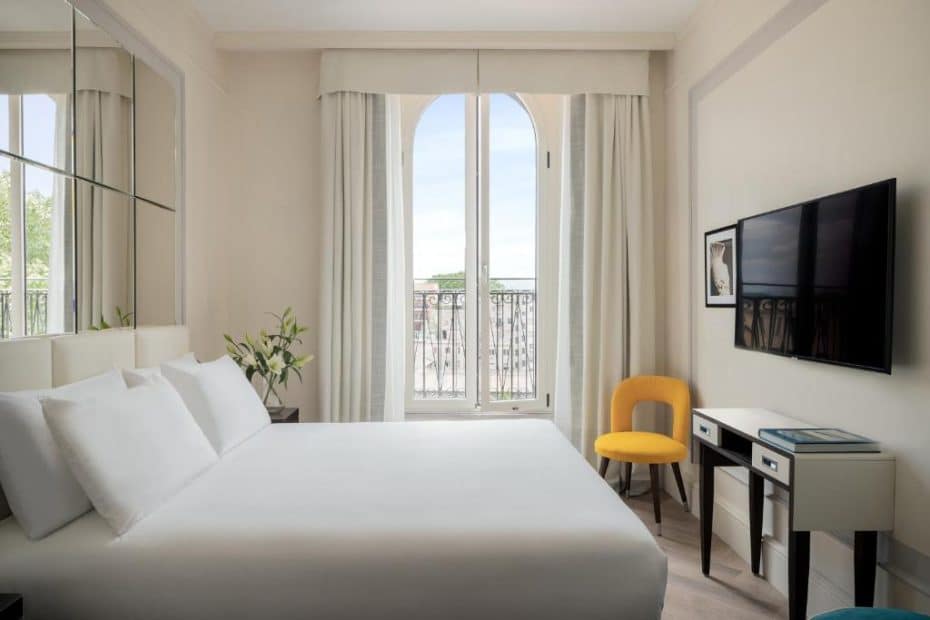 Superior rooms are spacious and elegantly decorated with warm tones and modern furnishings. These rooms offer air conditioning, flat-screen TVs, a minibar, and safe and free Wi-Fi. Also
have private bathrooms with shower or bathtub, hairdryer, and toiletries.
The hotel offers deluxe rooms and suites for those looking for a little more space and luxury. These rooms offer all the amenities of the more basic rooms but also feature additional extras such as panoramic views of the city or the Tiber River. Some superior rooms also have private balconies where guests can enjoy the views while relaxing.
The hotel's restaurant, "La Terrazza dei Papi," offers an enchanting dining experience to enjoy various Italian and international dishes. The restaurant also features an extensive wine list with local and international selections.
The buffet breakfast is one of the restaurant's highlights. Guests can start the day with various choices, including fresh fruits, freshly baked pastries, cold meats, cheeses, yogurts, and a selection of breads and cereals. In addition, hot options such as scrambled eggs, bacon, and sausages are available.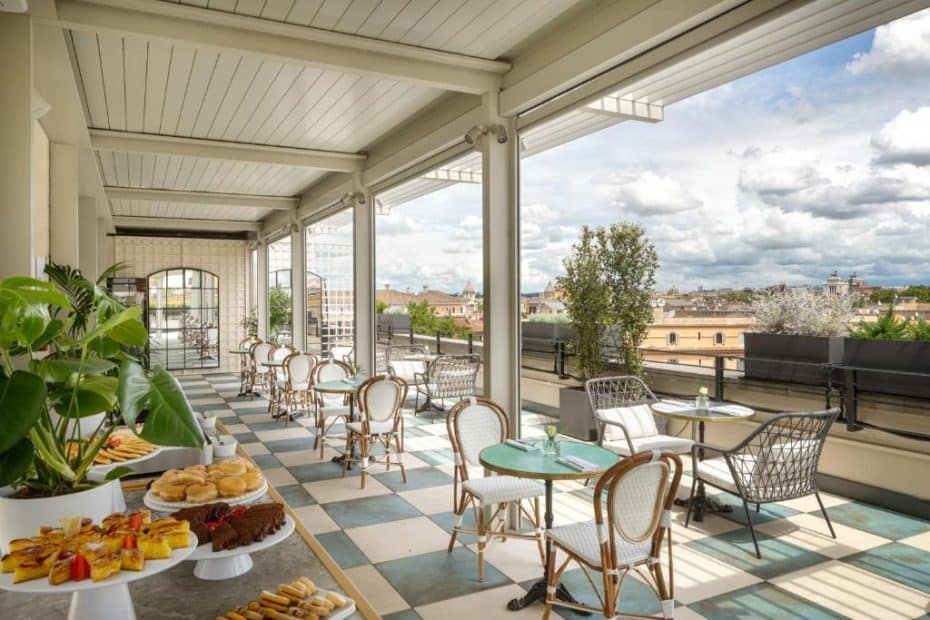 The hotel offers a rooftop terrace with stunning views of the Rome skyline for those looking to relax and unwind. This tranquil space is perfect for enjoying a drink or simply enjoying the breathtaking scenery. In addition, the hotel features a fully equipped fitness center where guests can maintain their exercise routine during their stay.
The hotel's location is also another highlight. Guests can easily access numerous restaurants, bars, and stores in the heart of the lively Trastevere neighborhood. This is one of the top neighborhoods for tourists in Rome. In addition, many popular tourist attractions, such as the Basilica of Santa Maria in Trastevere and the Vatican, are within walking distance or within easy reach by public transportation.
In addition to the main restaurant, the hotel also features a bar where guests can relax and enjoy a wide selection of drinks, cocktails, and snacks.
Overall, the UNAHOTELS Trastevere Rome offers a combination of modern comfort, convenient location, and attentive service, making it an excellent choice for travelers visiting Rome.
---
---