In the heart of Colombia's stunning Coffee Region, the vibrant city of Armenia offers exciting experiences for every traveler with a taste for adventure. From exploring the art of local coffee production to delving into the region's rich culture and history, there's no shortage of fascinating things to see and do in this Andean gem. In this article, we'll guide you through the top must-visit attractions in Armenia, giving you a taste of what awaits you in this extraordinary South American destination.
---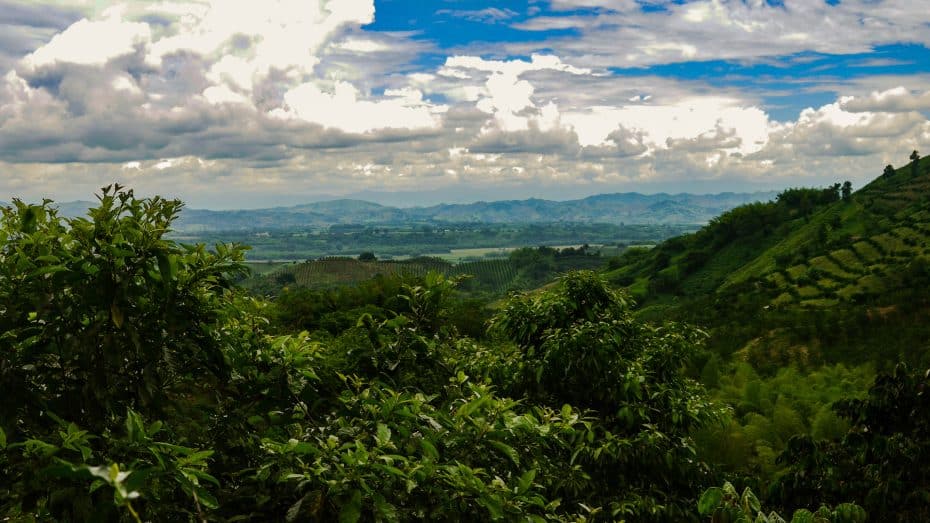 Armenia, officially known as the Municipality of Armenia, is located in the western region of the Republic of Colombia. As the capital city of the Quindío Department, it holds a prominent position in Colombia's "Coffee Triangle," which is renowned for its exceptional coffee production. At an altitude of 1,483 meters (4,865 ft) above sea level, Armenia is an ideal destination for exploring Colombia's coffee region's bucolic landscapes and vibrant culture.
Established in 1889 by Jesús María Ocampo, Armenia has since evolved into a thriving urban center with a population of approximately 300,000 inhabitants. The city boasts distinctive cultural offerings that reflect its rich heritage and history within the Colombian coffee industry. Notable attractions include the Parque de la Vida, a sprawling urban park designed for relaxation and recreation, and the Museo del Oro Quimbaya, which showcases various pre-Columbian gold artifacts.
Flanked by lush green mountains, Armenia provides numerous opportunities for outdoor adventures. Hiking, birdwatching, and exploring nature reserves are among the popular activities that draw numerous visitors to the region. Moreover, while partaking in these excursions, travelers are treated to splendid scenic views of Colombia's verdant countryside.
Regarding gastronomy, Armenia has an eclectic selection of traditional Colombian dishes infused with local flavors synonymous with its coffee-growing legacy. Visitors are encouraged to indulge in authentic culinary offerings such as bandeja paisa or lechona.
Aside from its natural beauty and food scene, Armenia is a hub for learning about Colombia's enduring ties to coffee cultivation. Touring nearby coffee farms offers insight into the intricate processes of producing high-quality beans.
---
---
Armenia, the capital city of the Quindío department in Colombia, together with Manizales and Pereira, serves as a gateway to the country's coffee region. Situated within the Andean region, its landscape is characterized by lush green hills and valleys.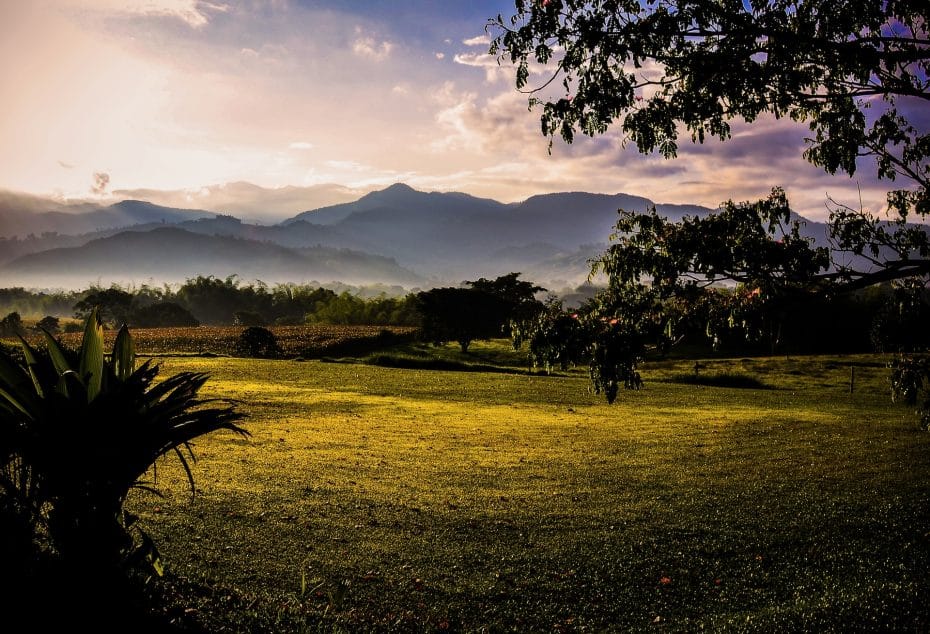 One of the major attractions in Armenia is Parque del Café, a theme park dedicated to Colombian coffee and its history. Located in Montenegro, Parque del Café offers recreational activities, interactive exhibits, and cultural performances for an immersive experience.
The Quimbaya Gold Museum showcases intricate gold artifacts crafted by indigenous Quimbaya people, offering valuable insights into their artistry and way of life. Another attraction worth visiting is the Mariposario (Butterfly House), where visitors can observe a diverse collection of butterfly species housed in a thriving environment.
Armenia's vibrant coffee culture plays an integral role in promoting tourism. Coffee plantation tours provide tourists with a deeper understanding of coffee production processes. These tours highlight how beans are harvested, processed, roasted, and brewed to perfection.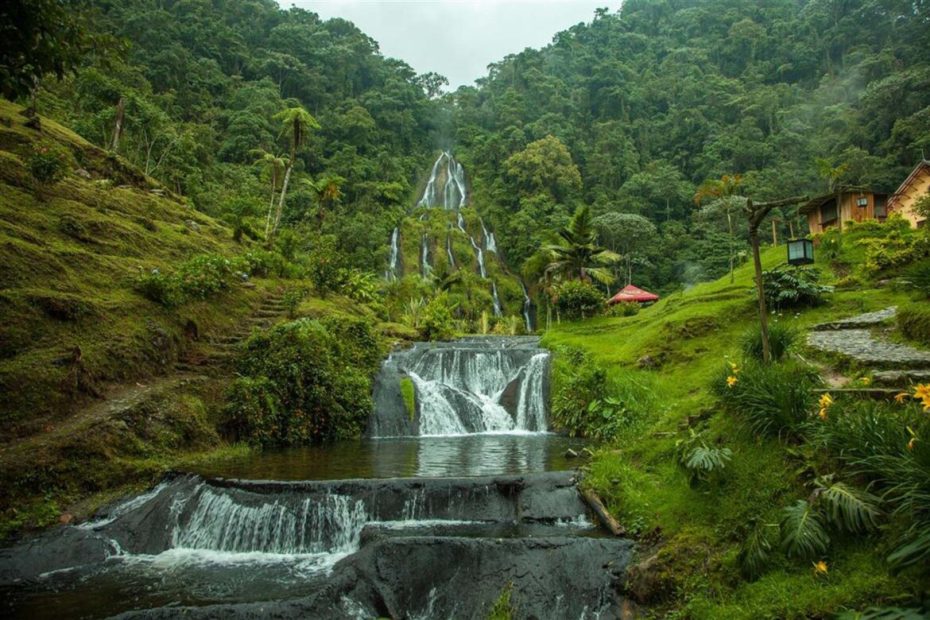 Not too far from Armenia lies the Termales Santa Rosa de Cabal hot springs complex. The mineral-rich waters offer therapeutic benefits to visitors seeking to unwind amidst a serene atmosphere.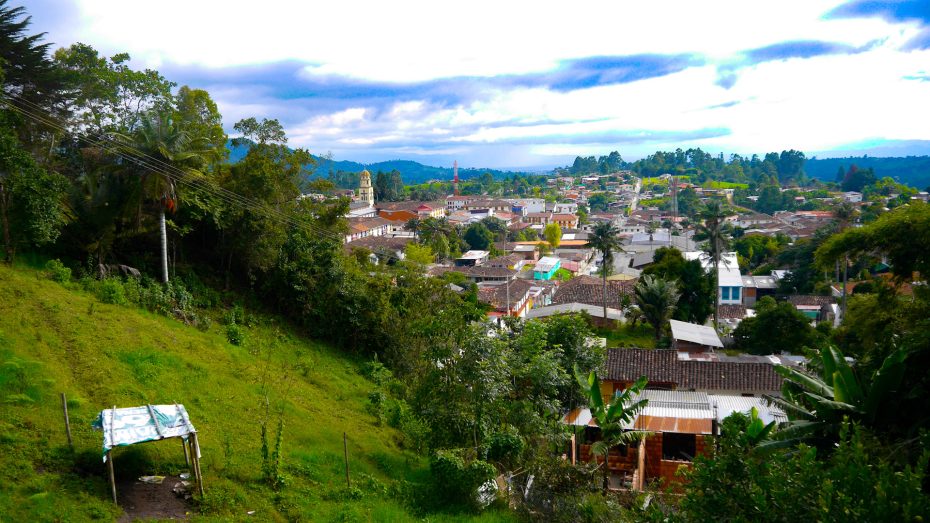 Salento, a nearby town famed for its brightly painted houses and cobblestone streets, makes for an interesting visit while exploring the region surrounding Armenia. It is the starting point for the popular Cocora Valley Hike that traverses through striking landscapes showcasing towering wax palm trees native to Colombia.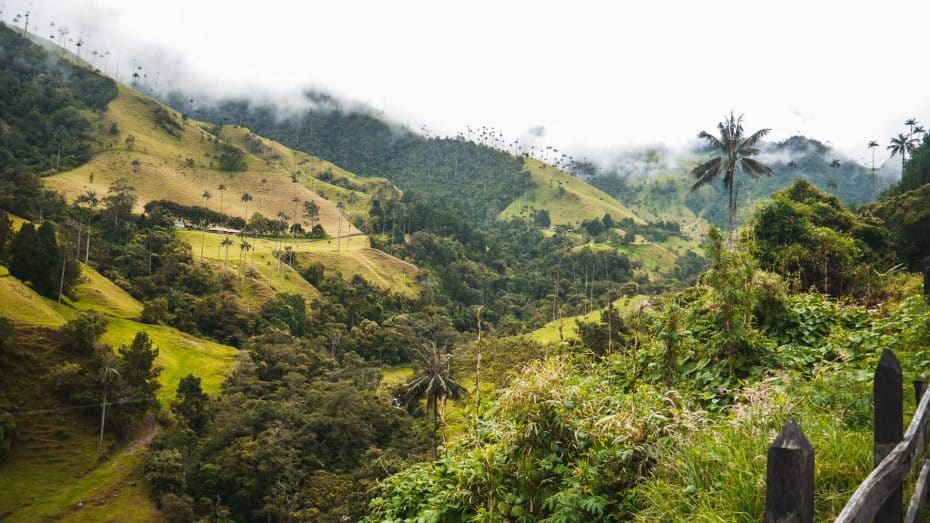 For true adventure seekers, the Los Nevados National Park offers scenic mountain views and glacial landscapes. An important ecosystem reserve for flora and fauna, this park offers hiking trails, bird-watching, and photography opportunities.
---
Expert Tips for Making the Most of Your Trip to Armenia, Colombia
Armenia, Colombia, is a city known for its coffee culture and beautiful landscapes. To make the most of your trip, keep these tips in mind:
Best Time to Visit Armenia
Armenia has a warm and temperate climate. Average annual temperature is around 19°C (66°F). Rainfall is common throughout the year, but there are drier periods. The driest months are December to February; the rainiest are April to June and October to November.
The region hosts several cultural events each year. The most popular include the Governor's Cup, a tennis championship in October, and the Fiestas de la Cosecha Quindiana, a harvest festival in August.
Visiting coffee plantations can be done all year round, but the coffee harvest typically occurs between April and May or October and November.
How to Get to Armenia, Colombia
To get to Armenia by air, travelers can fly into El Edén International Airport (AXM), located approximately 13 kilometers southeast of the city center. El Edén International Airport serves various domestic flights from major cities such as Bogotá and Medellín, connecting Armenia with the rest of Colombia. AXM also has some international flights to cities like Miami and Panama City.
Alternatively, visitors can opt for long-distance bus transportation for a more budget-friendly option. Multiple companies offer routes from different parts of the country to the Armenia bus terminal. Travel time varies depending on departure points, but if one's origin is Bogotá or Medellín, expect a journey of about six to eight hours. Once in Armenia, local taxis and buses are readily available to transport tourists within the city or neighboring attractions.
Top Attractions and Things to Do in Armenia, Colombia
Visit the Quimbaya Gold Museum: This museum has many gold artifacts from the ancient Quimbaya civilization. It is a great place to learn about Colombian history.
Explore the Cocora Valley: The Cocora Valley is famous for its tall wax palm trees and breathtaking scenery. It is an ideal spot for hiking and photography.
Try local delicacies: Taste traditional Colombian food at local restaurants, such as bandeja paisa, arepas, and tamales. Don't forget to enjoy a cup of freshly brewed Colombian coffee.
Experience the coffee culture: Visit coffee farms in the region to learn about coffee-making and try some of the world's finest coffee varieties.
Parque de la Vida: Relax at this urban park that offers green spaces, walking paths, and sports facilities. It is a perfect destination for families and nature lovers.
Discover local wildlife: Los Nevados National Natural Park is home to diverse species of birds and mammals. It offers excellent opportunities for birdwatching, exploring flora, and other wildlife sightings.
Exploring the Coffee Culture in Armenia
Armenia, Colombia, is a city known for its rich coffee culture and beautiful scenery. To experience the best of it, visitors can start by exploring the coffee farms in the region. These farms often offer guided tours where one can learn about the coffee production and even taste freshly brewed coffee. Another popular spot is the Parque del Café, a theme park that celebrates the coffee culture and offers numerous attractions, such as museums, roller coasters, and cable car rides. In addition to coffee-related activities, travelers should also take the opportunity to explore Armenia's surroundings, namely the Cocora Valley, famous for its picturesque landscape and tall wax palm trees. Visitors are encouraged to try out traditional Colombian dishes available at various restaurants throughout the city to truly appreciate the local culture. Finally, engaging with local people and joining cultural events will make for a memorable and authentic experience in Armenia.
Where to Stay in Armenia, Colombia
Travelers seeking accommodations in Armenia have a variety of options to choose from. These options include hotels, hostels, and vacation rentals.
Hotels: Many hotels in Armenia cater to different budgets and preferences. Luxury options include Hotel Casa Giraldo and Hotel Mocawa Plaza. Budget-friendly hotels, such as Hotel San Jerónimo, offer basic amenities and services at lower prices.
Hostels: Hostels are a popular choice for travelers seeking affordable accommodations. In Armenia, traveler hostels such as Casa Campesina offer dormitory-style lodgings and private rooms. They often provide a more social atmosphere with common spaces and shared amenities.
Vacation Rentals: Vacation rentals are another option for accommodations in Armenia. These options range from entire houses and apartments to private rooms within a local's home. Websites like Airbnb and Booking.com can be used to find suitable rental properties based on preference and budget.
Transportation in Armenia
Public transportation in Armenia, Colombia consists of various modes for locals and visitors to navigate the city. One common mode of transportation available in Armenia is the public bus system, also known as 'colectivos.' These buses are affordable and can be found throughout the city, running on regular routes. To utilize this option effectively, it is important to become familiar with popular routes and their schedules. Passengers typically pay on board while boarding, either by cash or using a contactless payment card.
Taxis are another popular means of transportation in Armenia. It is essential to be cautious when hailing taxis on the streets and aim to use official and reputable taxi services instead. There are smartphone applications available for booking taxis from registered operators. When entering a taxi, it is important to either negotiate the price of the ride beforehand or make sure the meter is working correctly to avoid being overcharged.
Safety Tips for Traveling to Armenia, Colombia
Armenia is a city in Colombia known for its beautiful scenery and vibrant culture. When visiting Armenia, it is important to follow some safety tips to ensure a comfortable and enjoyable trip.
Research: Before traveling to Armenia, learn about its neighborhoods, local customs, and transportation options. This knowledge will help you avoid potential dangers and feel more at ease during your visit.
Accommodation: Choose a reputable hotel or lodging located in a safe neighborhood. Read reviews from previous guests to ensure the quality of your accommodation and the security measures in place.
Emergency contacts: Have a list of emergency contact numbers, including the police, ambulance, and local embassy or consulate. These numbers may come in handy if you encounter an emergency during your stay.
Be cautious with valuables: Keep your personal belongings secure by using hotel safes, not displaying expensive items openly, and avoiding carrying large amounts of cash.
Travel insurance: Purchase travel insurance that covers incidents such as theft, accidents, illness, and canceled flights. This provides financial protection if any unexpected events occur during your trip.
Local transport: Use only registered taxis or ride-sharing apps like Uber to avoid being overcharged or taken to unsafe areas. Avoid walking alone in unfamiliar neighborhoods, especially at night.
Health precautions: Consult with your doctor for any necessary vaccinations prior to travel, and be aware of hygiene standards when consuming food and water. Carry a well-stocked first aid kit and any required medications with you.
Be mindful of cultural differences: Respect local customs by adhering to dress codes and observing etiquette when visiting religious sites or during local ceremonies.
Stay connected: Inform your family or friends about your travel plans so they can remain updated on your whereabouts throughout your trip.
Be vigilant: Pay attention to your surroundings at all times and trust your instincts if something seems off. Avoid engaging with strangers in isolated areas or accepting unsolicited offers for assistance.
---