Located in the vibrant city of Barranquilla, Colombia, the El Prado neighborhood is a hidden gem waiting to be discovered. Its rich history, stunning architecture, and many attractions offer a unique charm distinguishing it from other areas. In this article, we will delve into the fascinating world of El Prado, exploring its captivating history and must-visit landmarks.
---
Established in the early 20th century, it has played a significant role in the city's history. Throughout its inception, the neighborhood has experienced an influx of migrants, contributing to its development and cultural diversity.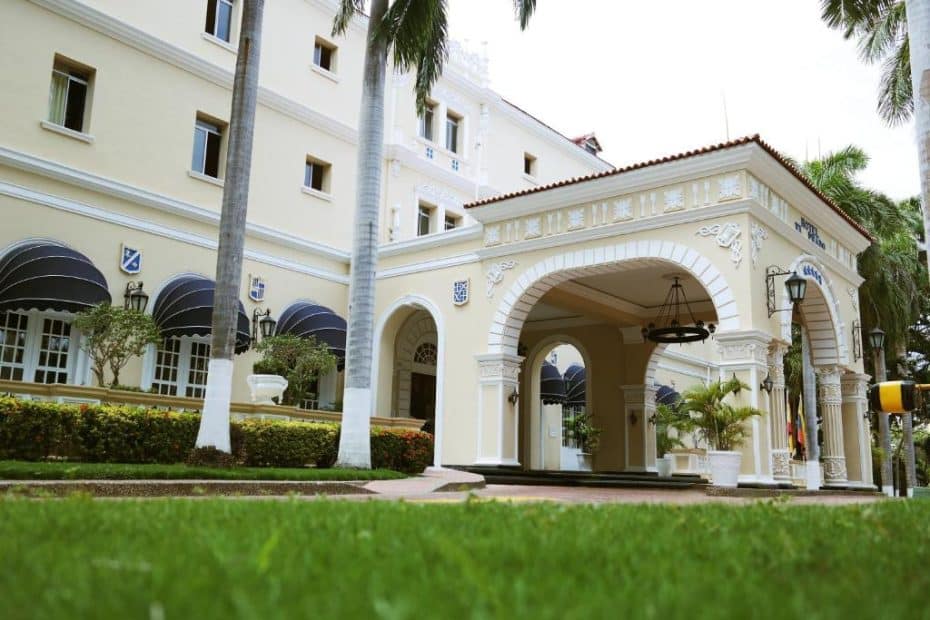 The neighborhood is north of Barranquilla's city center and bordered by Carrera 51B to the east, Calle 72 to the south, and the Avenida Circunvalar to the north.
The construction of El Prado began in 1920 under the direction of prominent businessman Karl C. Parrish. Its creation was influenced by the architectural styles of North American suburbs, including New Orleans' Garden District.
Originally designed as a residential area for Barranquilla's upper class, the El Prado neighborhood was marked by its wide streets and stately houses. Over time, this area started attracting people from various backgrounds. The migrant population included Europeans, particularly Italians and Spaniards, as well as Lebanese and other people from the Middle East.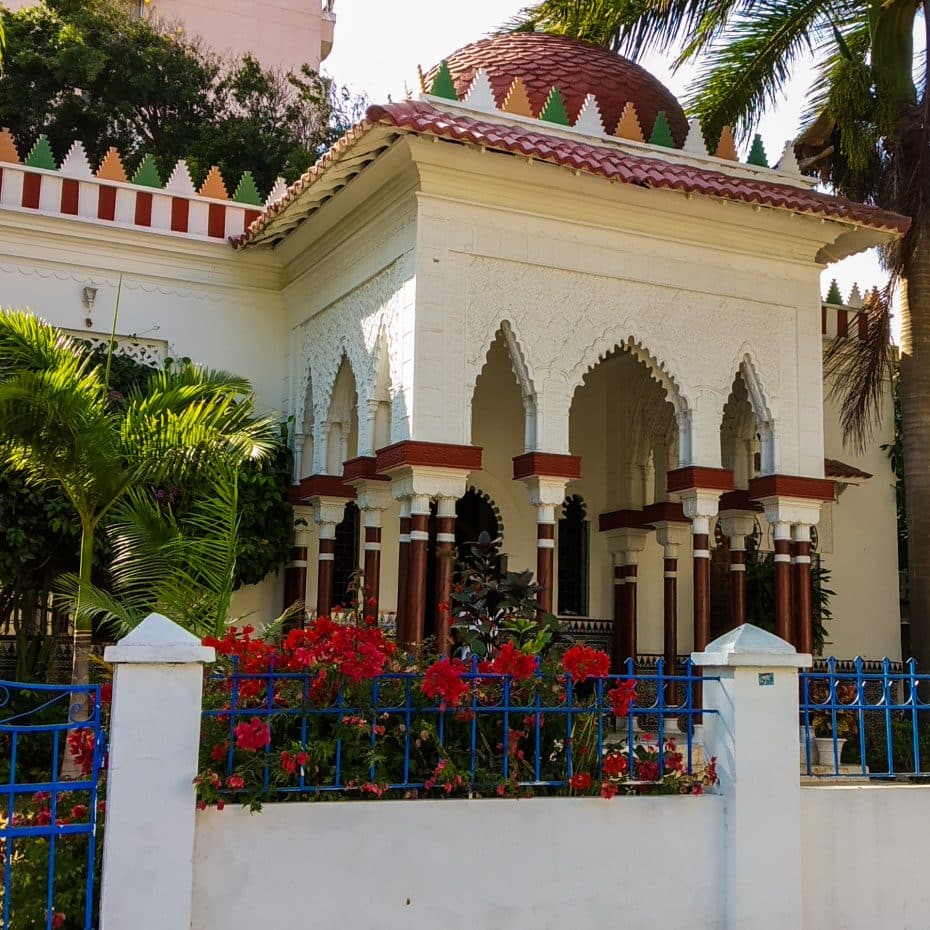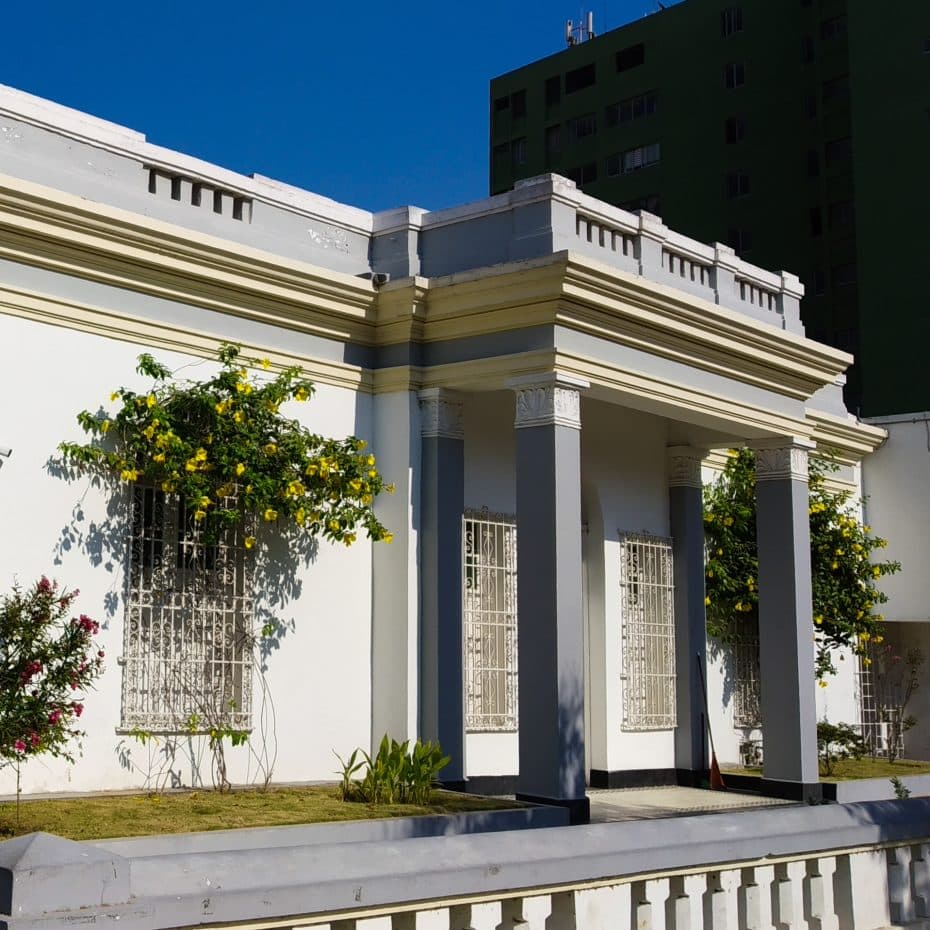 As these migrants settled in El Prado, they contributed their customs, traditions, and architecture to the neighborhood's landscape. This integration led to a blending of cultures that can still be observed today in its gastronomy, local businesses, and, especially, its architectural styles.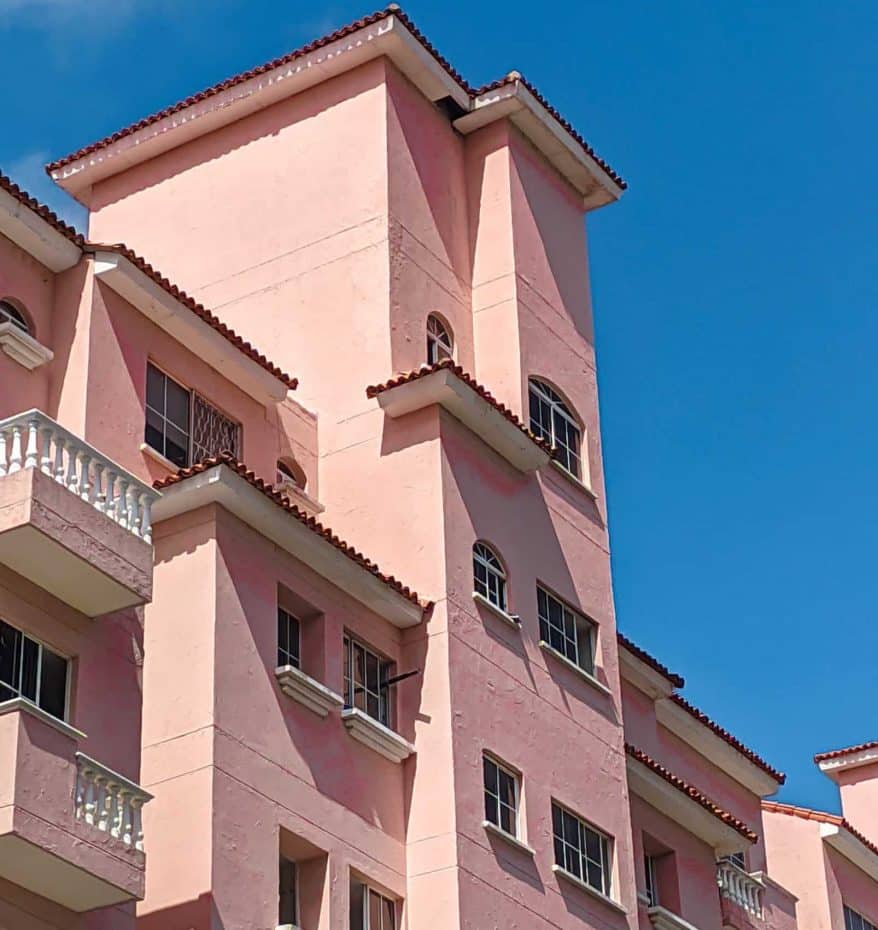 The building styles found in El Prado include everything from Art Deco to Neoclassical and Republican Style. This rich architectural heritage has led to its designation as a cultural asset under Colombia's Ministry of Culture.
---
The Hotel El Prado: A Gem in Barranquilla
Hotel El Prado is a historic hotel located in the city of Barranquilla, Colombia. It was opened in 1930 and displays the style of a Mediterranean-style villa surrounded by beautiful gardens. The hotel is situated at the intersection of Carrera 54 and Calle 70, a great location within the city of Barranquilla.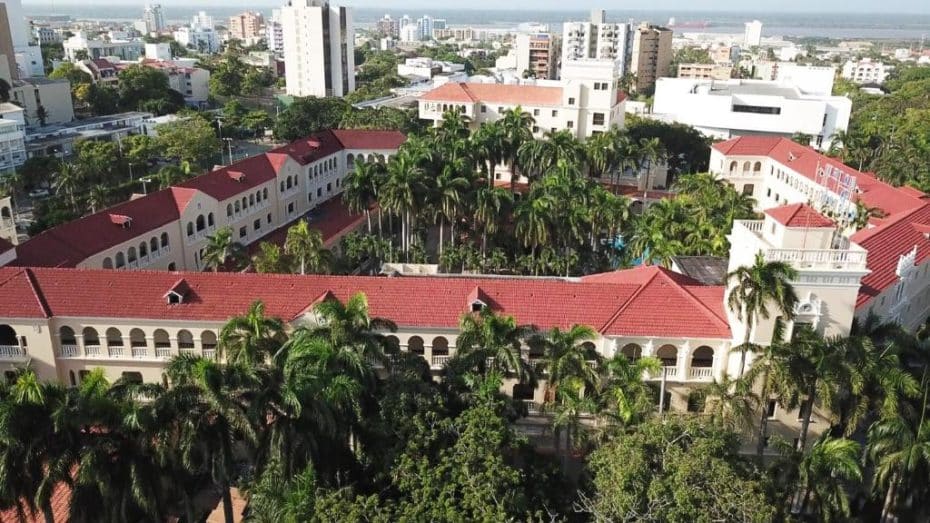 The Hotel El Prado is known for its well-preserved architecture. Features of the hotel, such as the Corinthian columns, terracotta balustrades, and wide-open archways, are notable examples of early 20th-century design. In 1998, the Colombian Ministry of Culture designated the hotel as a National Monument for its importance in regional culture and architecture.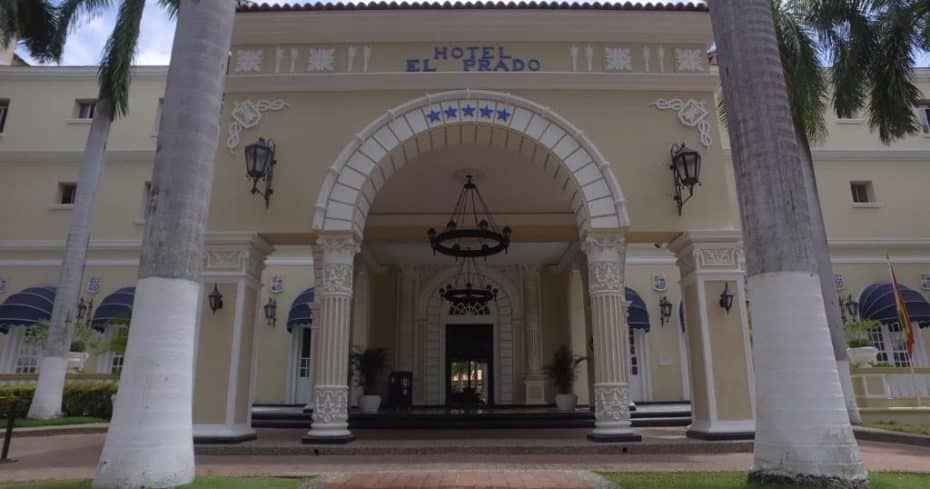 Hotel El Prado has hosted numerous notable guests throughout history, including writers like Gabriel García Márquez and Ernest Hemingway. The hotel was integral to the famous Carnaval de Barranquilla by hosting elegant events and cultural gatherings.
---
Things to See in El Prado
Visiting El Prado Neighborhood in Barranquilla provides a glimpse into the city's history while enjoying its remarkable architecture, parks, museums, and cultural events. There are several things to see in this neighborhood:
El Prado Hotel: This hotel has a striking Republican-style architecture. It is an important symbol of the city's growth and development during the 20th century.
Casa del Carnaval: The "House of Carnival" is a museum dedicated to Barranquilla's Carnival, declared an Intangible Cultural Heritage by UNESCO. Visitors can learn about the history and traditions of this colorful event.
Parque Tomás Suri Salcedo: A popular park for families to enjoy picnics and outdoor activities, Parque Tomás Suri Salcedo offers a relaxing and green environment within the bustling city of Barranquilla.
Romelio Martinez Stadium: This historic sports venue was built in 1935 and has hosted many soccer matches and athletic events.
Estercita Forero Park: Named after the renowned Colombian singer Estercita Forero, this park features an amphitheater regularly hosting open-air concerts and performances.
Museo Romántico: The Romantic Museum displays artifacts and memorabilia from Barranquilla's golden age (1920s-1940s), including photographs, paintings, and sculptures that showcase the city's rich cultural heritage.
---
---
Expert Tips for Visiting El Prado
Be aware of temperatures and stay hydrated: Barranquilla is known for its tropical climate with high temperatures and humidity, so always carry a bottle of water with you while exploring the beautiful El Prado neighborhood. Staying well-hydrated will help you avoid heat exhaustion.
Protect yourself from the sun: Apply sunscreen with high SPF before stepping out into the sun, and reapply as needed throughout the day. Wearing sunglasses and hats can offer additional protection from harmful UV rays.
Wear comfortable shoes: As you stroll through El Prado's charming streets, be sure to wear comfortable footwear like sneakers or walking shoes to minimize discomfort and fatigue. The better your feet feel, the more ground you can cover!
El Prado is a safe area, but stay vigilant: While El Prado is considered a secure neighborhood, it's still essential to exercise basic safety measures. Keep your belongings close to you, avoid flashing expensive items, stay in well-lit areas, and be aware of your surroundings.
Take a break at Hotel El Prado: After a long day of exploring, unwind with a refreshing drink at the historic Hotel El Prado's bar or enjoy a bite at their restaurant. The hotel's lovely gardens also provide a tranquil oasis away from the bustling streets.
Discover local attractions: While you're visiting El Prado, make sure you immerse yourself in Barranquilla's history by visiting nearby attractions such as Parque Los Fundadores, Parque Santander, Modern Art Museum Barranquilla, La Casa del Carnaval, and Museo Romántico, all located within walking distance.
---