If you're planning a trip to Corfu, the question is: have you ever wondered what makes Arcadion Hotel so irresistible?
The Arcadion Hotel stands overlooking Spianada Square, the largest square in the Balkans. The central location allows guests easy access to major sights and attractions in Corfu Town. With classical architecture and tastefully decorated interiors, this charming hotel offers a stylish retreat and forty-five rooms ranging from standard double rooms to spacious superior rooms with breathtaking views.
---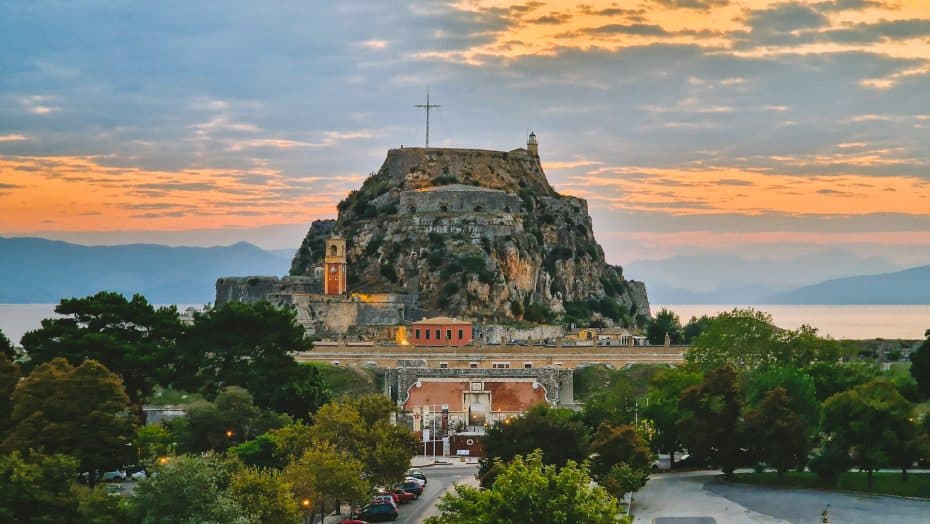 The main highlight of staying at Arcadion Hotel is its unbeatable location. It is situated within walking distance of top attractions, such as Saint Spyridonas Church and the Palace of Saint Michael and Saint George. The panoramic views from upper-floor rooms make a beautiful backdrop to your stay, with picture-perfect views of the historic square and the deep blue Ionian Sea.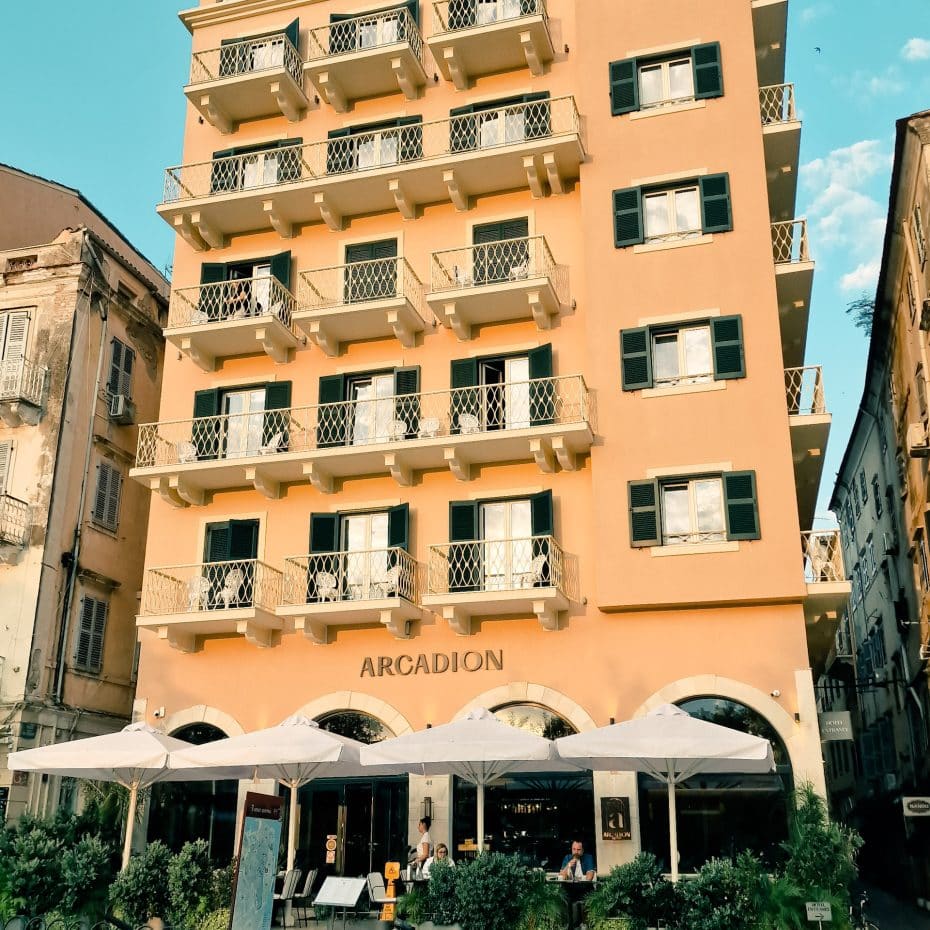 If you're looking for a hotel that is affordable, comfortable, and equipped with modern amenities, Arcadion Hotel is an excellent choice. This three-star hotel offers great value for money.
Speaking of amenities, the hotel has high-speed free Wi-Fi, a 24-hour reception, air-conditioning, and daily housekeeping.
---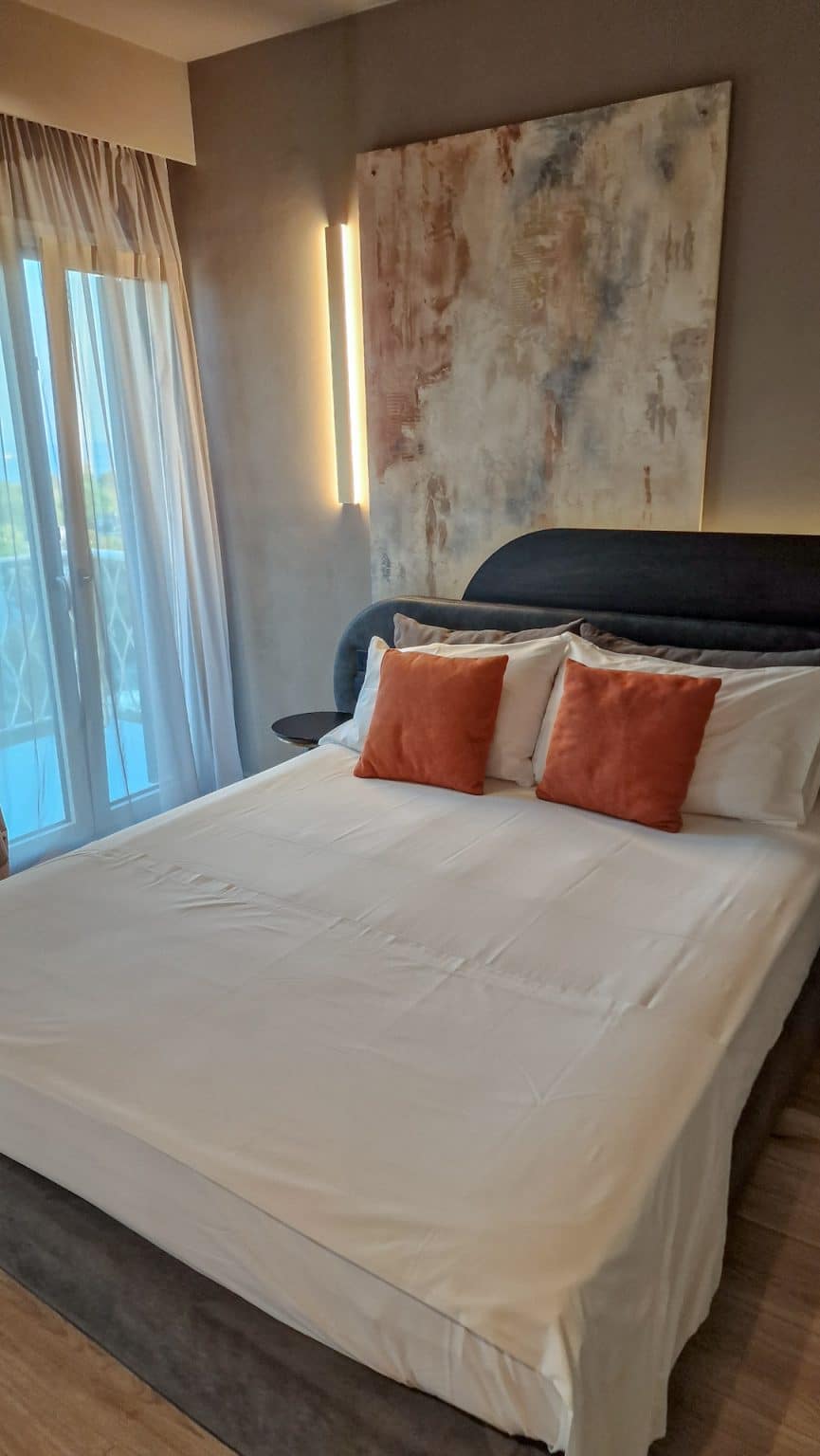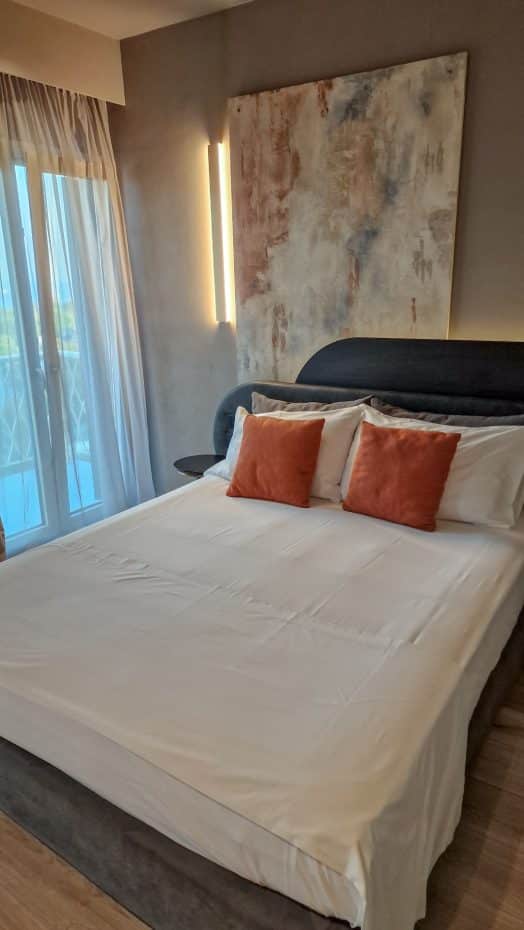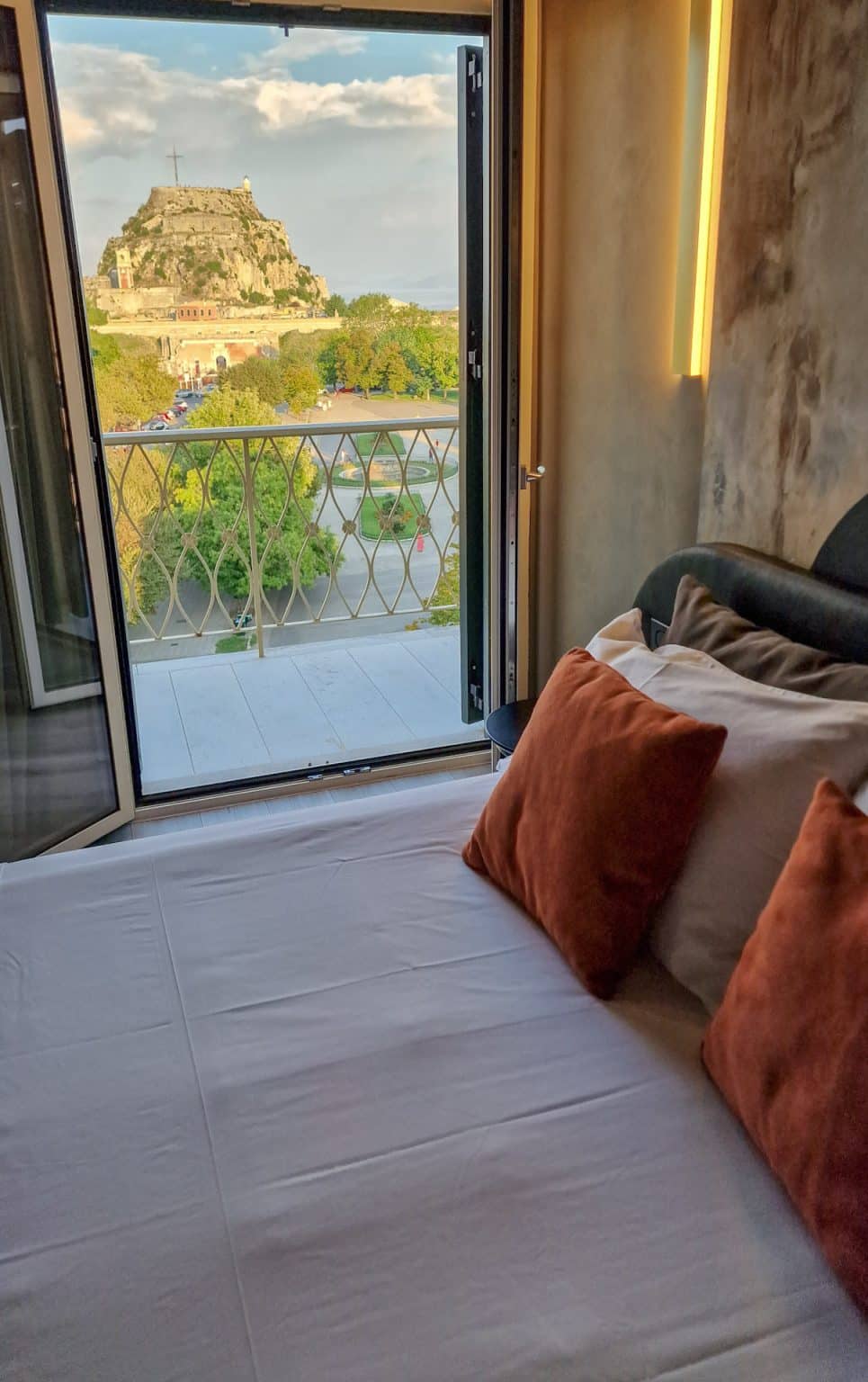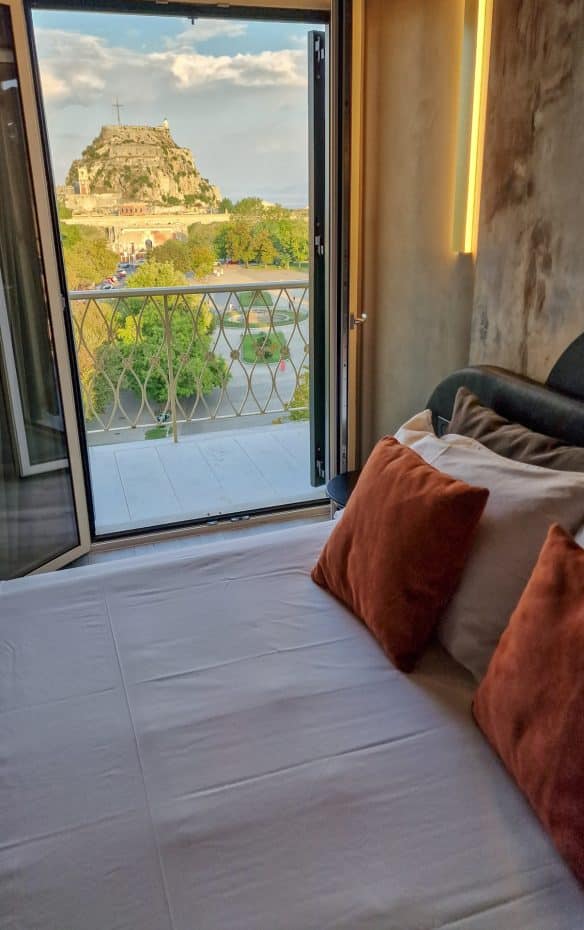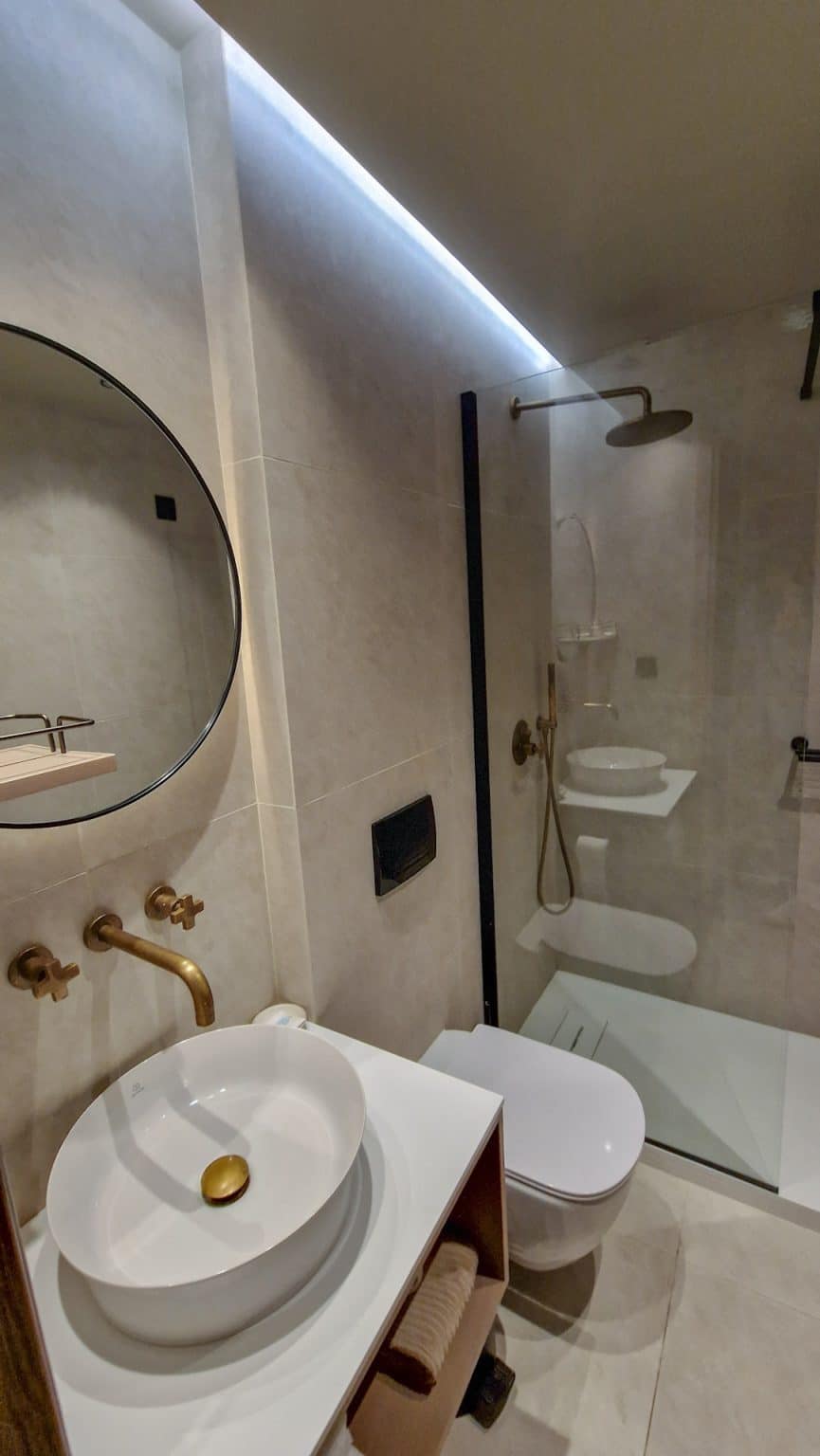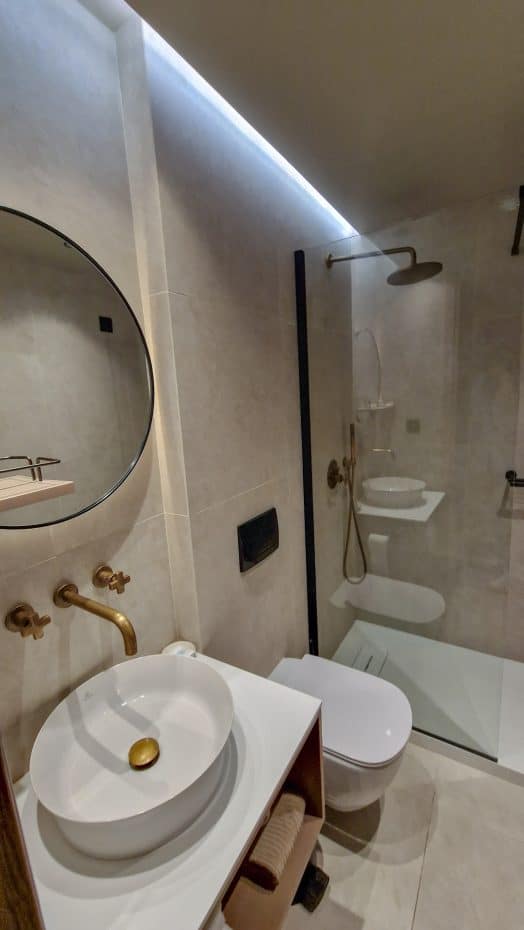 Rooms at the Arcadion Hotel are tastefully decorated, spacious, and well-equipped. They feature modern furniture, en-suite bathrooms with toiletries and hairdryers, and in-room amenities like mini-fridges, safes, and flat-screen TVs.
---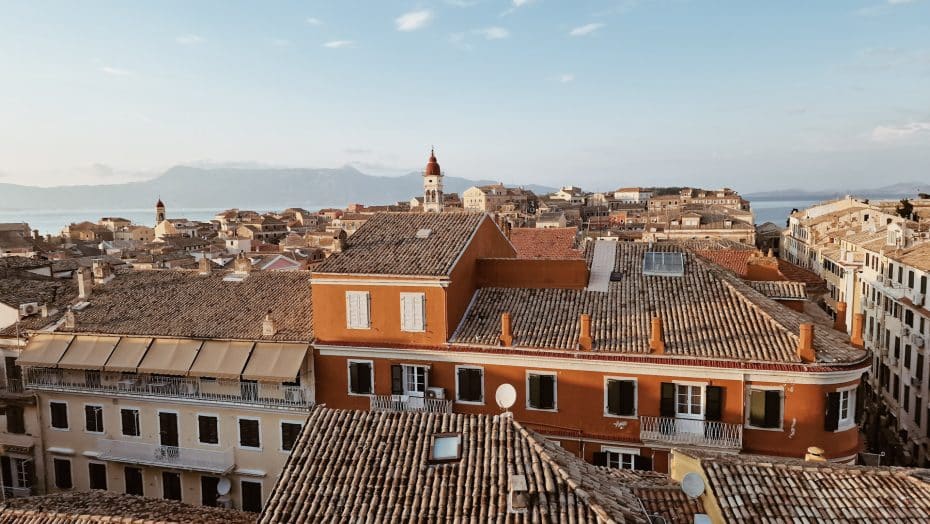 The on-site top-floor restaurant at the hotel serves a variety of dishes, including Greek and Mediterranean cuisine, and offers panoramic views of the Old Town. Keep in mind that you will likely need to book in advance, especially if you're traveling during the high season.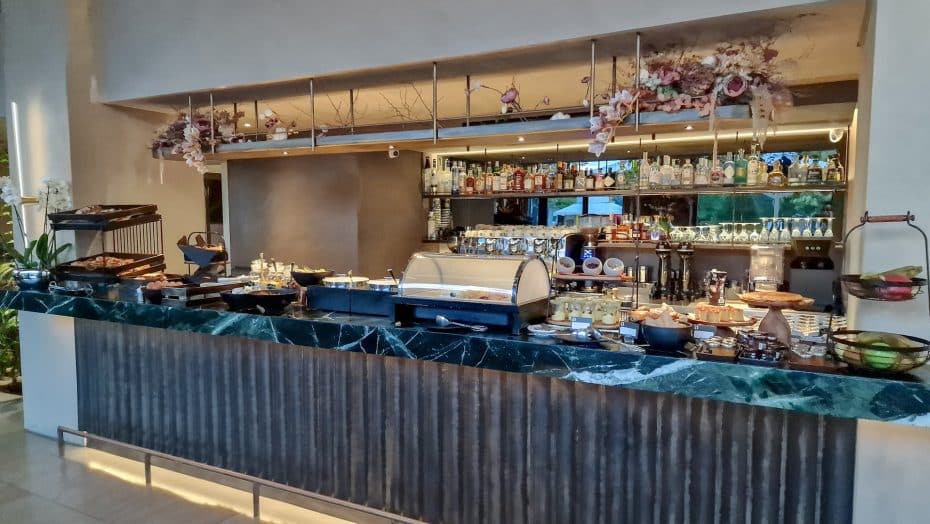 A complimentary breakfast buffet is available every morning at the ground-floor restaurant. It features hot and cold food items such as scrambled eggs, bacon, yogurt, fresh fruit, bread, and pastries.
---
From the Arcadion, Corfu Town's main attractions are within walking distance. Notable sites include the Old Fortress (500 meters away), Liston Square (300 meters away), and the Museum of Asian Art (200 meters away). The international airport in Corfu is situated 3 kilometers from the hotel, while the port is 1.5 kilometers away. Taxis are readily available on Spianada Square, right across the street from the hotel.
Another advantage of staying at the Arcadion Hotel is its location within Corfu Town's historic center. Guests can easily explore the narrow cobblestone streets and admire traditional architecture that dates back hundreds of years. Public transportation is readily available outside the hotel for those wishing to travel further afield.
---
When considering the best time to stay at the Arcadion Hotel in Corfu Town, you should keep in mind factors such as climate and pricing. The peak season for tourism on the island is during the summer months of June to August when the weather is warm and sunny; however, prices tend to be higher during this time. To enjoy milder weather and more competitive fares, spring (April-May) or autumn (September-October) might be ideal for a visit.
---