Where to Stay in Cúcuta: What You Need to Know
San José de Cúcuta is the capital of the Norte de Santander department, in eastern Colombia.
This city is famous for being the birthplace of General Francisco de Paula Santander, a hero of Colombian independence and for being located exactly on the border between Colombia and Venezuela.
Best areas to stay in Cucuta, Colombia
1. Best area: Around Calle 10 & Ventura Mall
Definitely the best area to stay in Cúcuta.
Cucuta's Calle 10 is the commercial heart of the city. In fact, it is known as an "open-air shopping center".
It is one of the streets that constitute the center of the city, the section that goes from the Santander Park to the Diagonal Santander Avenue is the clothes and shoes shopping hotspot par excellence in Cucuta.
Ventura Plaza Shopping Center is located in the aforementioned intersection and it is a shopping, dining and entertainment hub.
In this area you can find some of the most recognized and exclusive international chain hotels in the city.
Hand-picked hotels in this area
---
2. Around the Bus Terminal
Cucuta's main bus terminal is located north of the city center.
It may not be the most attractive area in town but it is quite convenient if you need to be near the terminal to travel by bus to other cities.
Cúcuta's bus Terminal ofers international connections (to Venezuela, Ecuador and Peru) and national services (to practically every destination in Colombia), as well as a network of small buses that provide services to nearby towns such as El Zulia, Chinácota, Pamplona or even Bucaramanga.
Hotels near the terminal of Cúcuta are usually among the cheapest in the city.
Hand-picked hotels in this area
---
3. Around the Airport
Camilo Daza airport in Cúcuta is located 6 kilometers north of the city center.
This airport serves flights from the two main Colombian airlines (Avianca and Latam) as well as some low-cost lines such as EasyFly.
The main routes served from Cúcuta airport are Bogotá, Bucaramanga, Medellín and Arauca.
Staying near Cucuta airport is a convenient option if you need to take a flight to a domestic or international destination.
Hand-picked hotels in this area
---
4. Near the Venezuelan Border
If your visit to Cúcuta is to continue your trip through Venezuela, then staying near the Colombian-Venezuelan border may be the most comfortable option.
Cúcuta has two crossing bridges between both countries, General Santander Bridge, which connects Cúcuta with the town of Ureña and Simón Bolívar International Bridge, in La Parada, which connects it with San Antonio del Táchira. This last bridge is the busiest and most important.
Hotels on the Venezuelan border in Cúcuta are usually very busy and booking online in advance can be complicated.
The good news is that the area is full of cheap hotels.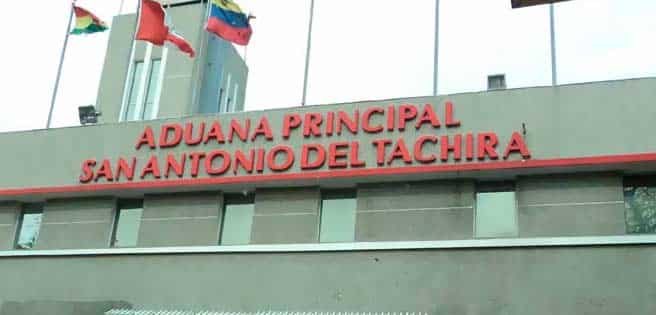 Hand-picked hotels in this area
---
Read this in other languages
|ES| Dónde dormir en Cúcuta, Colombia.