Seattle is known for its stunning natural beauty, vibrant cultural scene, and world-famous coffee. It is situated on Puget Sound in the Pacific Northwest and offers a unique blend of urban sprawl and outdoor adventure.
While the area has been inhabited since at least the end of the last glacial period, what we know as Seattle was founded as a timber town in the mid-19th century. It quickly grew into a major port city, serving as a gateway to Alaska during the Klondike Gold Rush. Today, Seattle is a hub for technology companies and home to several Fortune 500 companies.
From marveling at the views from the iconic Space Needle to wandering around the Pike Place Market or exploring the Seattle Museum of Art, there is no shortage of things to see and do in Seattle.
In this guide, we will explore some of the city's best sights and activities, giving you a comprehensive guide to experiencing all that Seattle has to offer. Whether you're a first-time visitor or a long-time resident, there is always something new to discover in this beautiful Pacific Northwest city.
---
---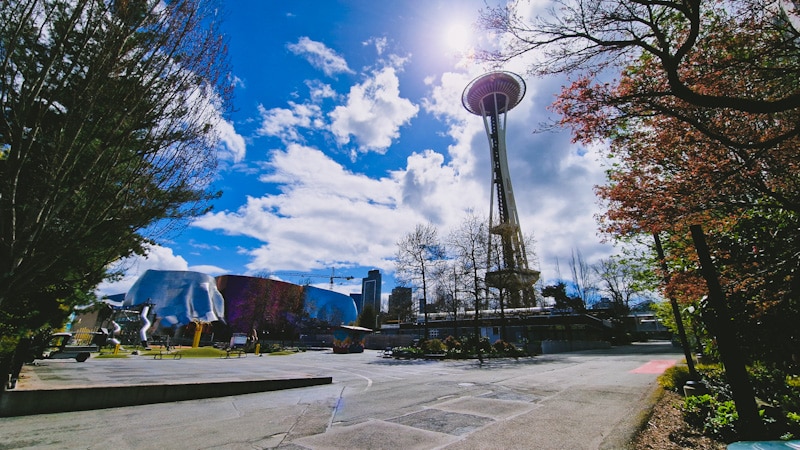 Visiting Seattle: Essentials and Travel Tips
Best time to visit Seattle
When deciding the best time to visit Seattle, consider what activities you plan to do and what weather conditions you prefer. The summer months, from June to August, are typically the warmest and driest… but also the busiest and most expensive.
If you don't mind cooler temperatures and some rain, spring and fall can also be great times to visit. Winter is the least popular time to visit due to the chilly and wet conditions, but it can also offer some unique experiences, such as skiing in nearby mountains.
---
Getting there and away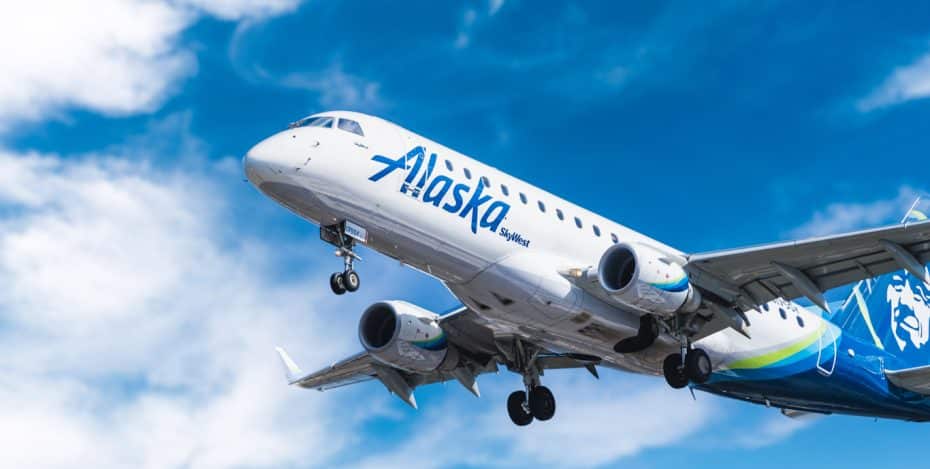 Getting to Seattle is relatively easy due to its major airport, Seattle–Tacoma International Airport, which serves several domestic and international destinations. Located approximately 14 miles (23 km) south of downtown Seattle, It serves as a hub for Alaska Airlines and Delta, with non-stop flights to destinations throughout North America, Asia, Europe, and the Middle East.
The airport is connected to the city center by the city's light rail line 1, which runs from the airport to Westlake, taxis, and ride-sharing apps like Uber and Lyft. It also offers car rental services from local and international providers, such as Avis, Budget, and Hertz.
Find rental cars in Seattle-Tacoma Int'l Airport
---
Moving around Seattle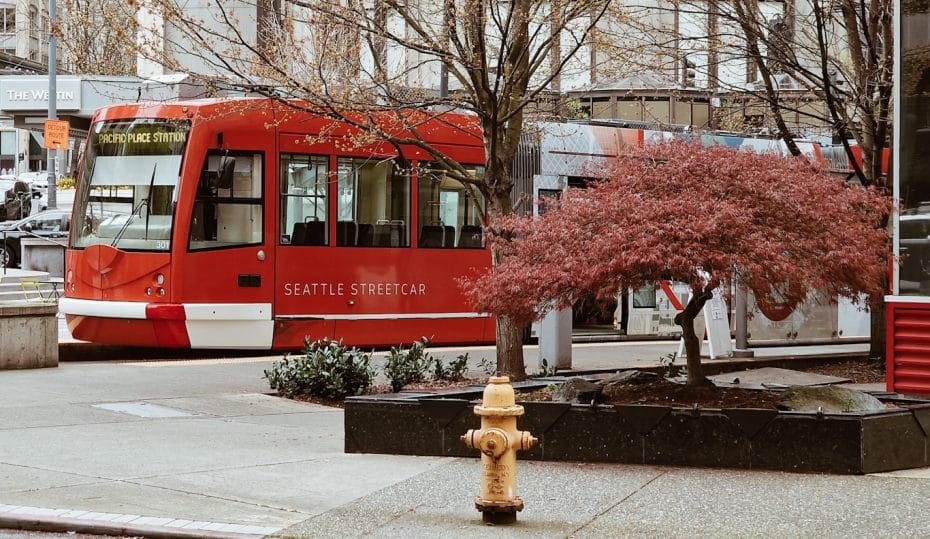 Seattle's well-connected mass transit system includes buses, streetcars, monorail, light rail, and ferries. The light rail system, operated by Sound Transit, connects downtown Seattle to the airport as well as several other neighborhoods and suburbs. The King County Metro Transit system operates buses throughout the city and surrounding areas, with several rapid ride options for faster service. Additionally, the Washington State Ferries offer a scenic way to explore the Puget Sound region.
However, once you're in the city, it's worth considering renting a car or using ride-sharing services, especially if you plan on exploring some of the surrounding areas or taking a day trip to the mountains or coast.
---
Best area to stay in Seattle
When deciding where to stay in Seattle, there are several options to consider. Both Downtown Seattle and Uptown are popular choices, offering easy access to major attractions such as Pike Place Market, the Space Needle, and the Seattle Aquarium. The nearby Belltown neighborhood is another excellent option, known for its lively bars, restaurants, and shopping. For a more laid-back experience, look into staying in one of the city's quieter neighborhoods like Queen Anne or West Seattle.
Find cheap accommodation in Seattle
---
Best Things to Do & Attractions in Seattle
When it comes to the best things to see and do in Seattle, there truly is something for everyone. A visit to the iconic Space Needle is a must for breathtaking views of the city and surrounding mountains. Foodies will love exploring the famous Pike Place Market and its endless variety of local vendors and delicious eats. Art lovers should stop at the Seattle Museum of Art, which features an impressive collection of modern and contemporary works. These are some of the most popular things to do in Seattle.
Travel Tip:
Make the most of your visit and save up to 46% by getting CityPASS. This ticket package includes admission to 5 attractions. Seattle CityPASS guarantees access to the Space Needle and Seattle Aquarium, plus three other sights and experiences to choose between the Argosy Cruises Harbor Tour, the Museum of Pop Culture (MoPOP), Woodland Park Zoo, and Chihuly Garden and Glass.
1. Space Needle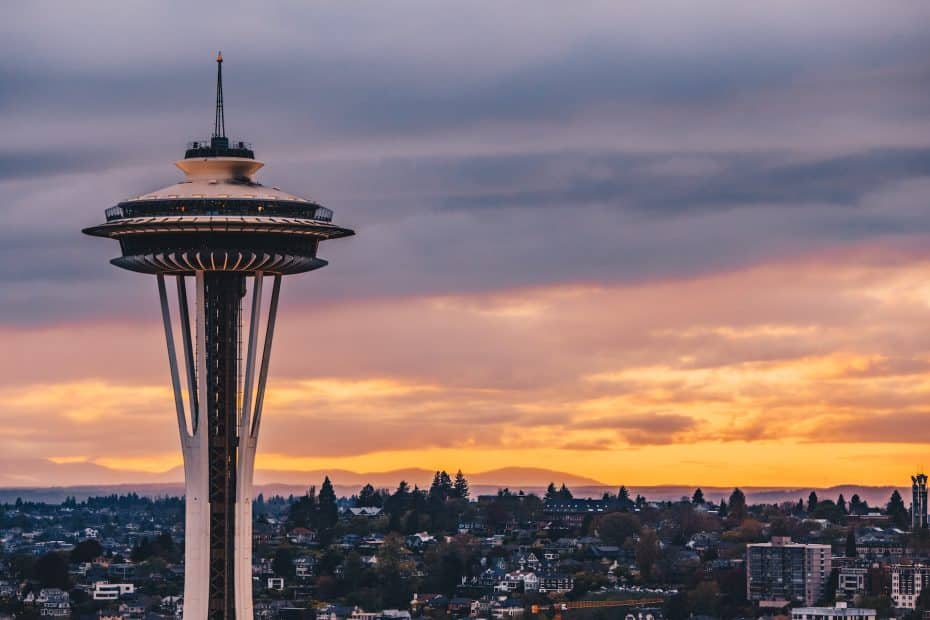 The Space Needle is one of the most iconic landmarks in Seattle and a must-visit attraction for any first-time visitor. Rising 605 feet (184 meters) tall, the tower offers breathtaking 360-degree views of the city and surrounding mountains from its observation deck.
Built for the 1962 World's Fair, it has remained an iconic symbol of Seattle ever since. At the time, it was the tallest building in the US west of the Mississippi.
Over the years, the Space Needle has undergone several renovations and updates, including the installation of a rotating glass floor and floor-to-ceiling windows on its observation deck.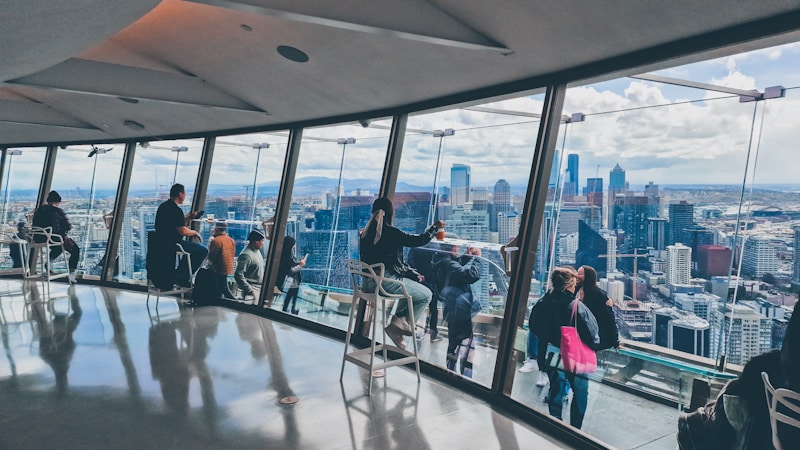 Visitors can access the top of the tower through a quick elevator ride, which takes you to the observation deck in just 41 seconds. From the top of the tower, you can enjoy stunning views of Seattle and its surrounding areas. On a clear day, you can see as far as the Olympic and Cascade Mountains and the Puget Sound and Lake Union.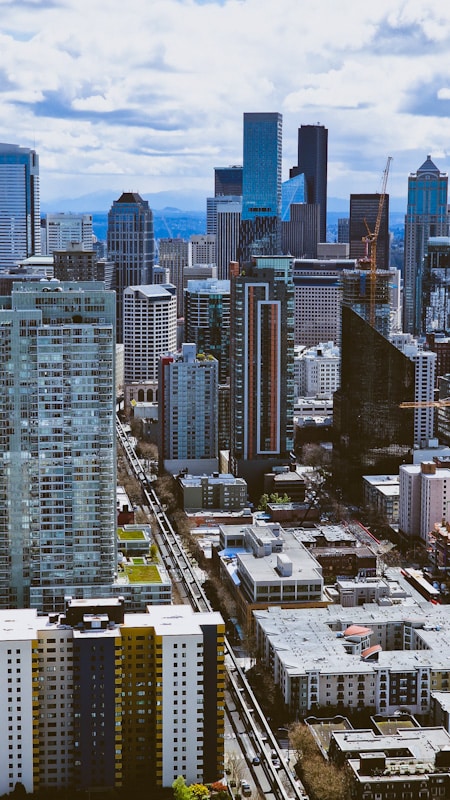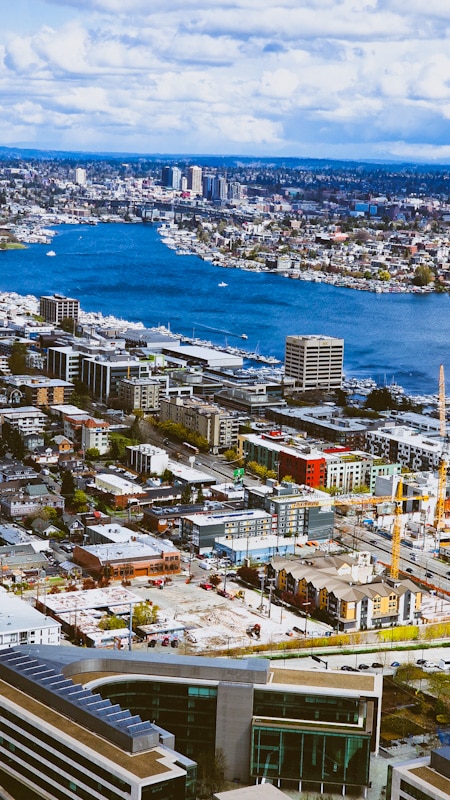 Beyond the stunning views, the Space Needle offers several dining options, including a revolving Pacific Northwest cuisine restaurant. Be sure to visit at different times of the day to experience the changing light and atmosphere.
Tickets to the Space Needle are included in the Seattle CityPASS. Alternatively, you can buy your tickets here.
---
2. Pike Market Place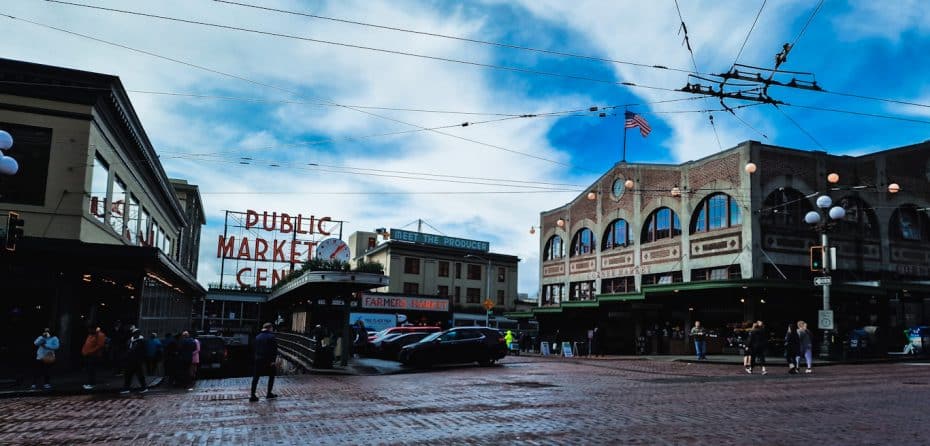 Pike Market Place is one of the most iconic attractions in Seattle and a must-visit for any tourist. Located in the heart of downtown, this bustling market offers a wide variety of fresh produce, seafood, local crafts, and other unique goods. Visitors can easily spend hours exploring the various shops and vendors, sampling delicious food, and taking in the lively atmosphere.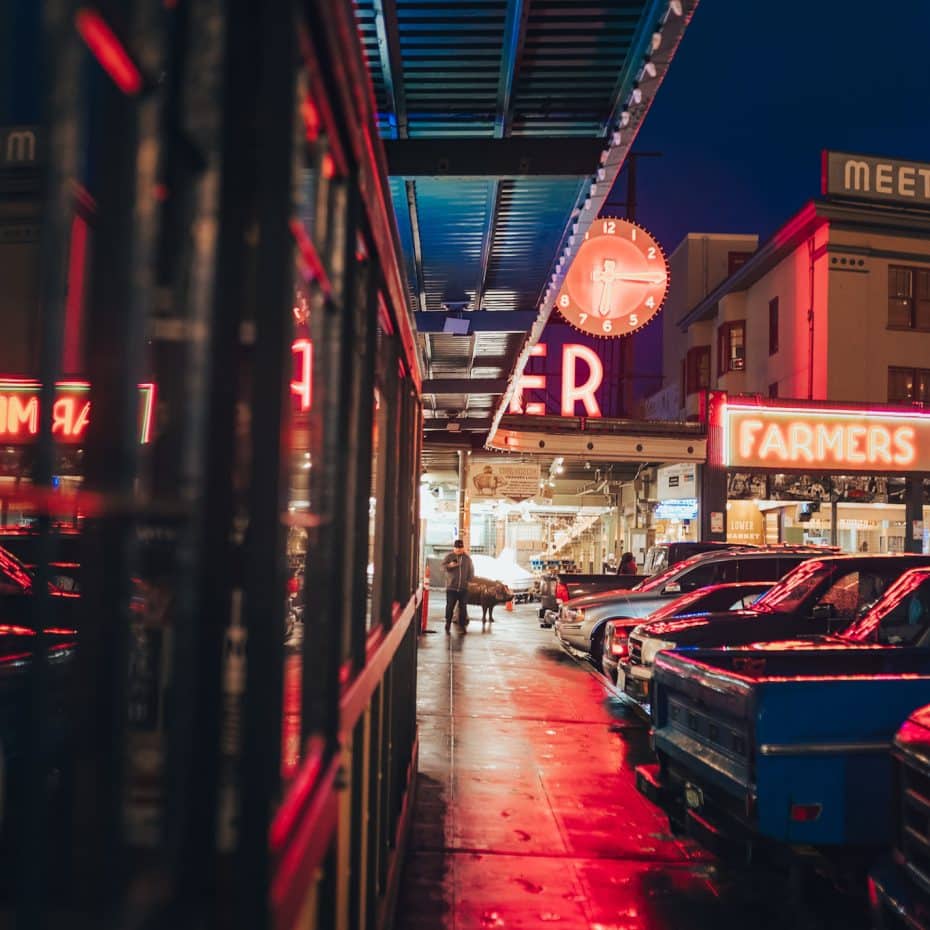 Established in 1907 as a way for local farmers and fishermen to sell their products directly to consumers. One of the oldest markets still in operation in the United States, the market quickly became a cornerstone of the city's economy. Over the years, it has survived multiple threats of demolition and redevelopment but has persevered as a beloved landmark and community gathering place. Today, Pike Place Market continues to thrive, serving as a hub for local food and artisanal products and a symbol of Seattle's rich cultural heritage.
Make sure to check out some of the market's most famous attractions, including the original Starbucks store and the fish-throwing tradition at Pike Place Fish Market.
---
3. Seattle Aquarium
Seattle Aquarium is one of the most popular attractions in the city and is located on Pier 59 on the waterfront. The aquarium is home to over 800 species of fish and other underwater creatures, including otters, seals, and sea lions. Visitors can explore a variety of exhibits and see firsthand the diverse marine life that calls the Puget Sound home.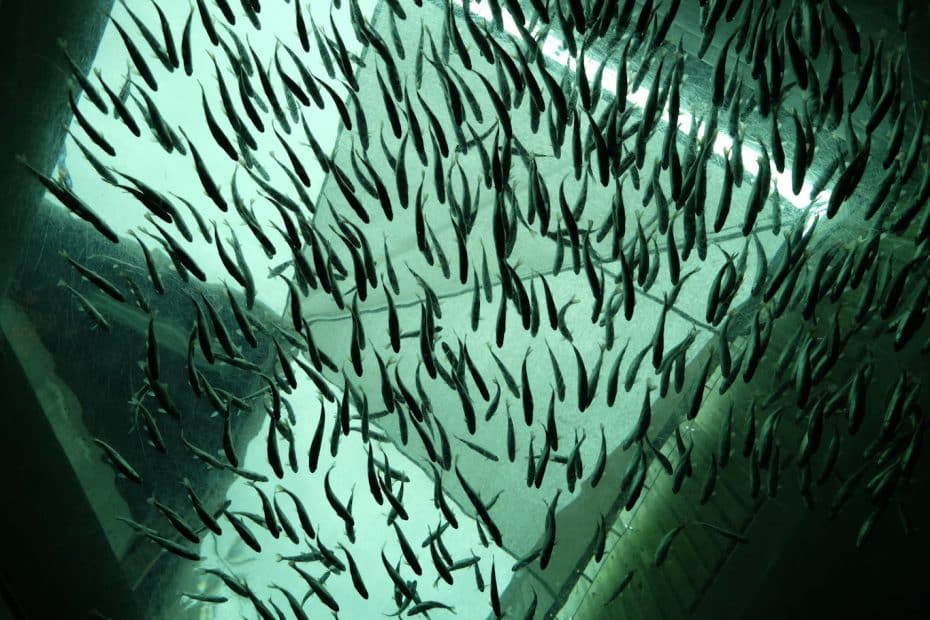 A highlight of the aquarium is the 120,000-gallon exhibit featuring a replica of the Washington State coastline, complete with kelp forests, tidal pools, and even a viewing dome.
For about 12 years, the institution has been managed by a non-profit organization that protects the animals hosted and remains one of the top things to do in Seattle, especially if you travel with kids.
As mentioned above, tickets to the Seattle Aquarium are included in the Seattle CityPASS.
---
4. Museum of Pop Culture (MoPOP)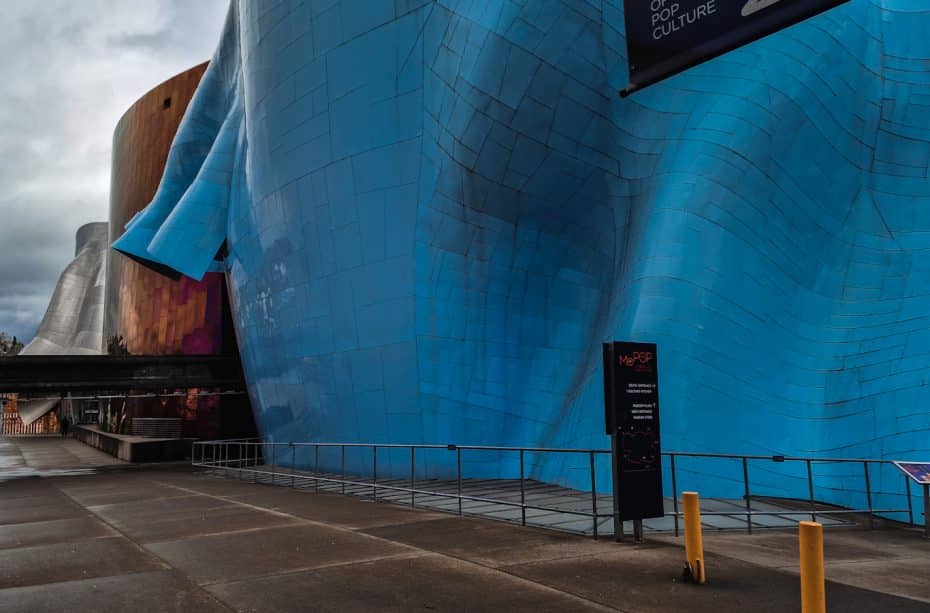 The Museum of Pop Culture, also known as MoPOP, is a must-visit attraction for music and pop culture enthusiasts in Seattle, a city famous for its unmeasurable influence in the rock and grunge genres and the birthplace of famous musicians and bands, including Jimmy Hendrix, Nirvana, Pearl Jam or Soundgarden.
Located next to the Space Needle at the Seattle Center, the museum houses numerous exhibits and interactive experiences covering a wide range of topics, including science fiction, fantasy, and rock music.
One of the most popular exhibits is "Nirvana: Taking Punk to the Masses." This exhibit explores the impact of Nirvana on the music scene and how it helped to shape a genre. Visitors can see Kurt Cobain's iconic Fender Mustang guitar, handwritten lyrics, and other personal artifacts.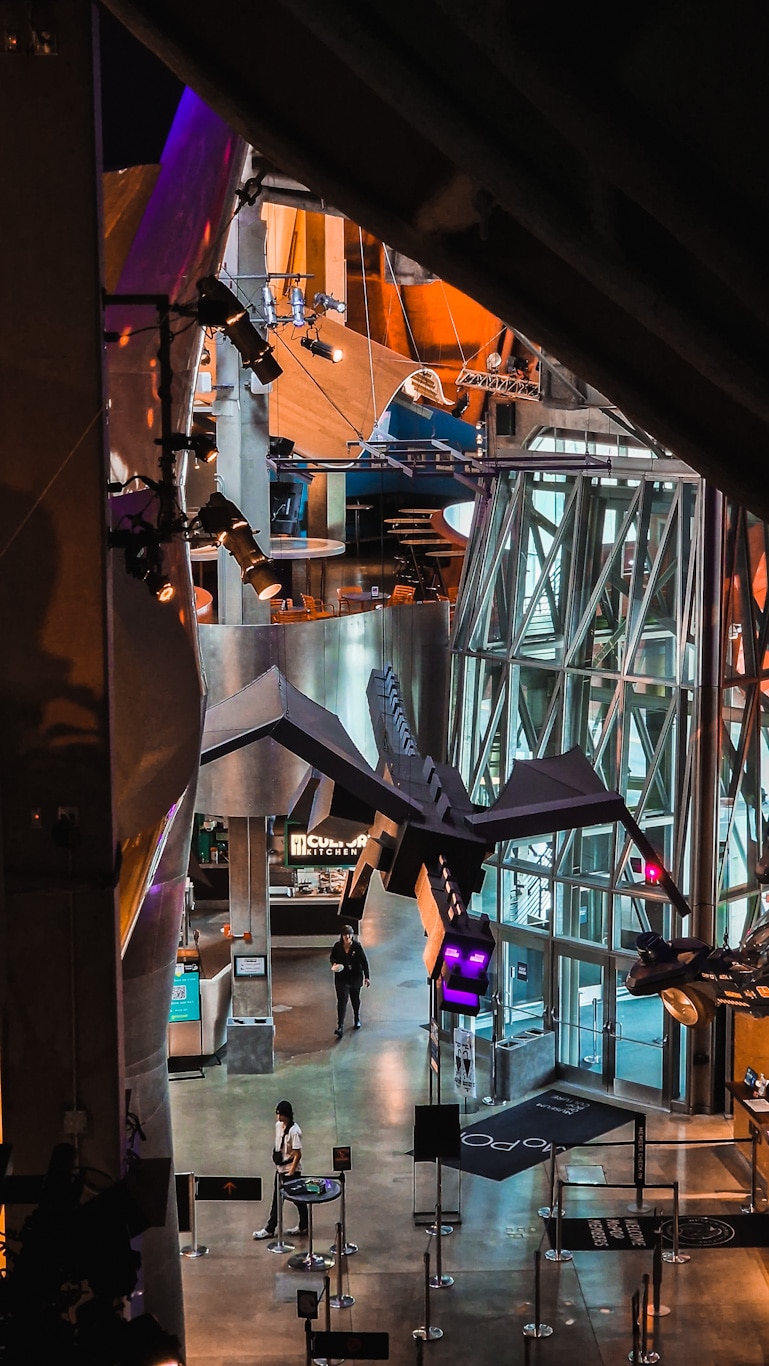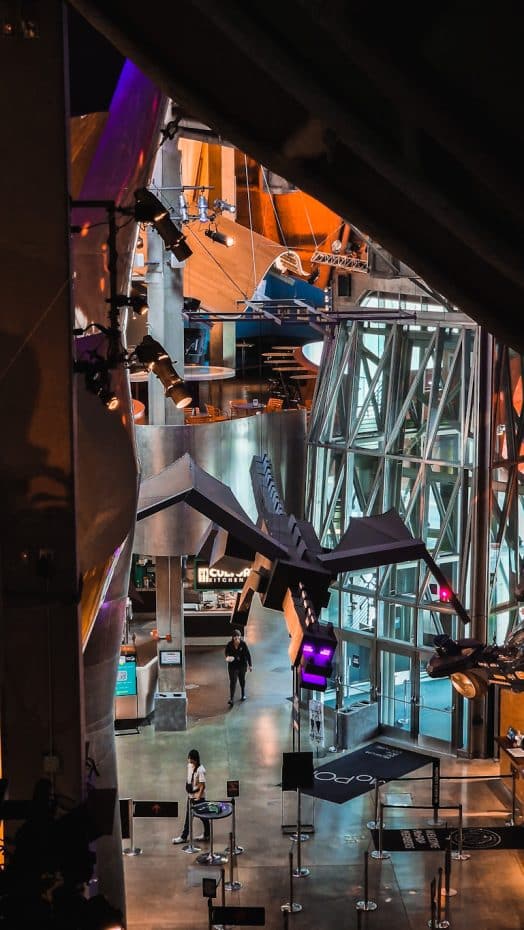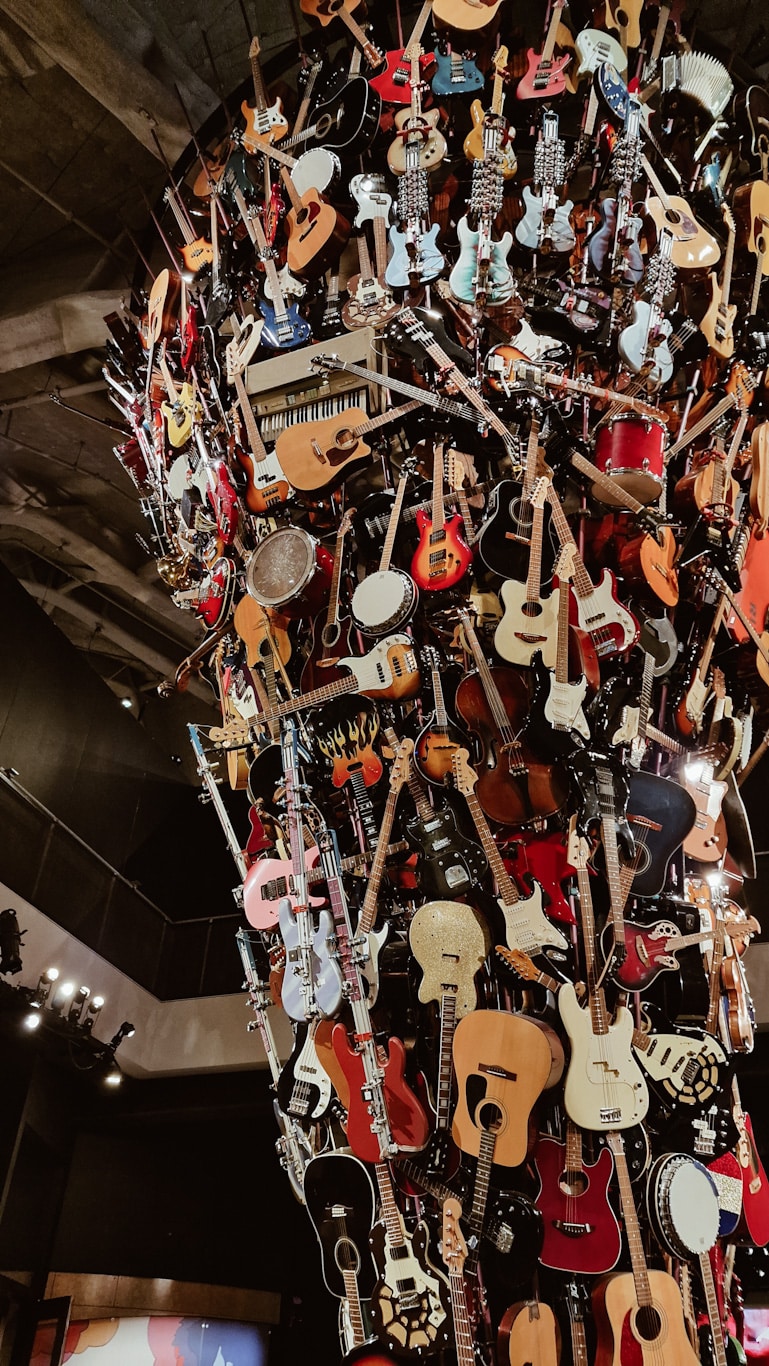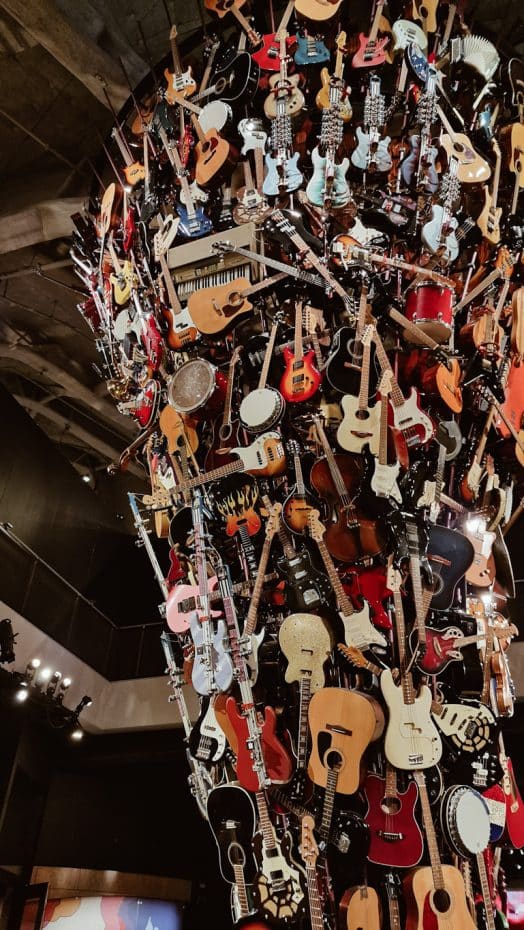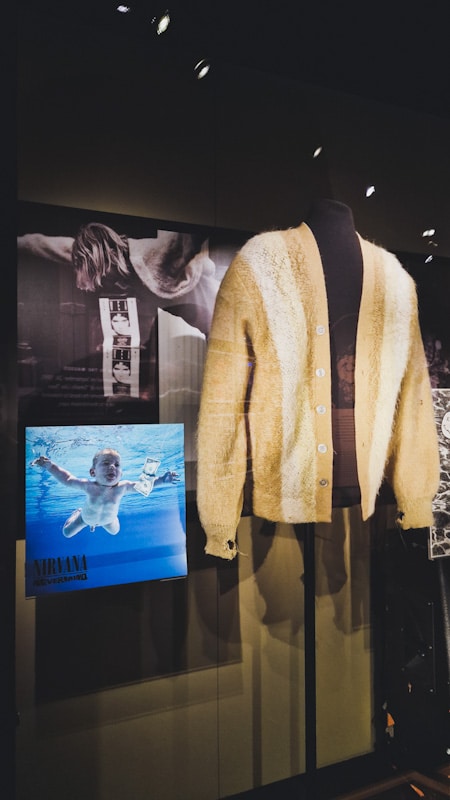 The museum is also home to the Sound Lab, where visitors can experiment with various instruments and create their own music, and it hosts various events and concerts throughout the year.
But MoPOP is not just a haven for entertainment enthusiasts and nostalgics; it's also a modern architectural masterpiece. Designed by Frank Gehry, the building is an awe-inspiring structure with a colorful, undulating exterior reminiscent of a smashed guitar. The museum's unconventional design represents pop culture's dynamic and ever-changing nature and influence on society.
The Museum of Pop is one of the included attractions in the Seattle CityPASS.
---
5. Seattle Art Museum
Seattle Art Museum, also known as SAM, is another popular attraction for art lovers visiting the city. The museum hosts a broad range of international and regional artworks, including contemporary art, Pacific Northwest art, and European paintings and sculptures.
The impressive collection comprises more than 25,000 pieces, providing visitors with a unique opportunity to explore art from different parts of the world under one roof.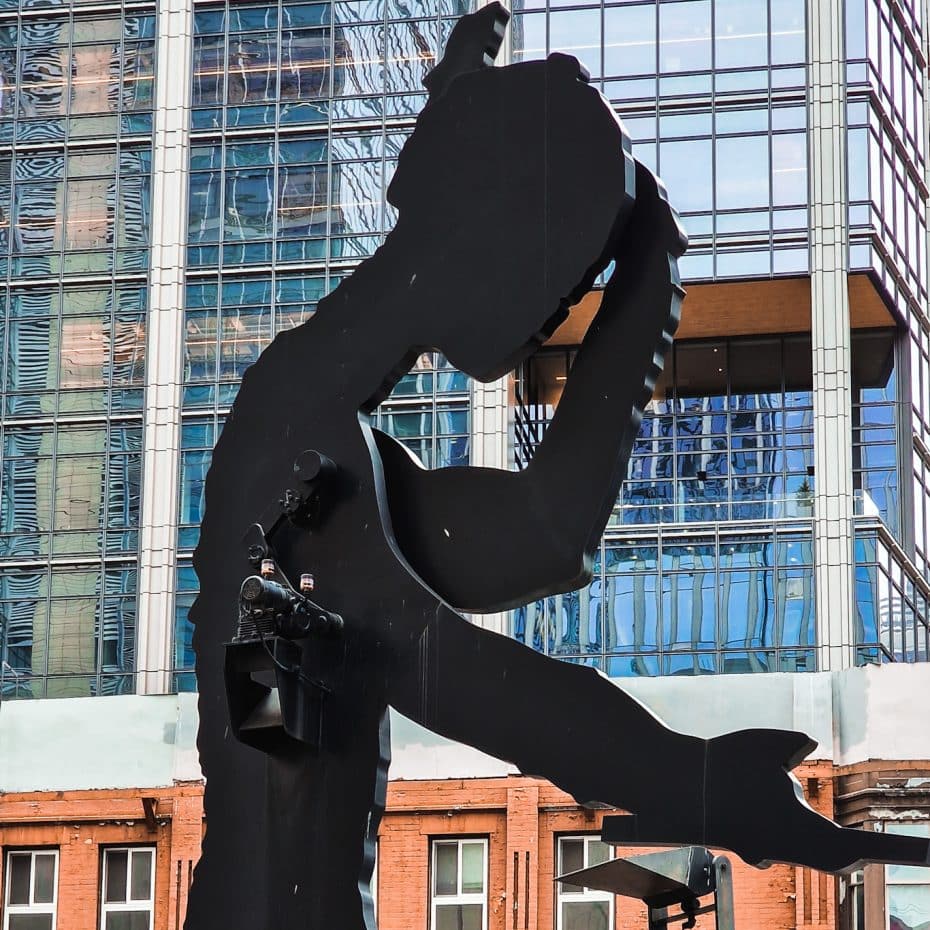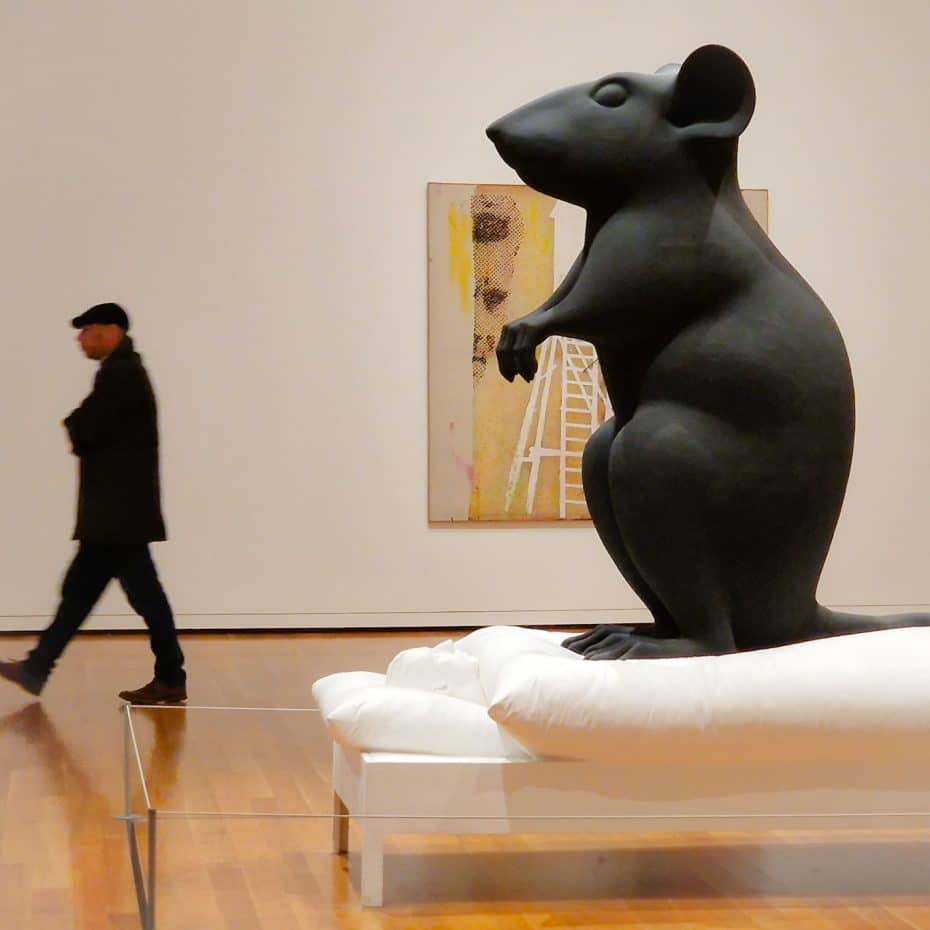 One of the standout pieces in the museum's collection is "Hammering Man" by Jonathan Borofsky, a 48-foot/15-meter-tall sculpture outside the museum's entrance that moves its arm up and down in a repetitive motion.
---
6. Chihuly Garden and Glass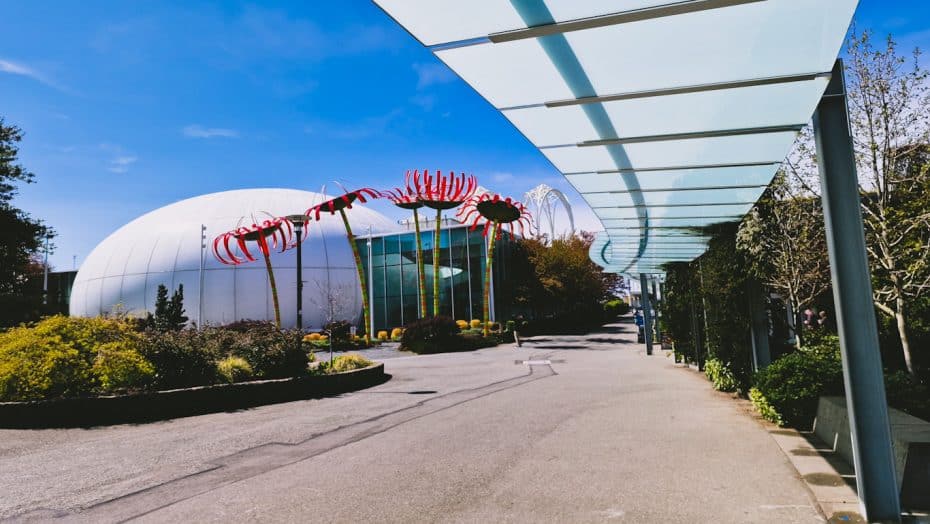 The Chihuly Garden and Glass exhibit is one of Seattle's most captivating attractions. Located at the Seattle Center next to the Space Needle, this exhibit showcases the works of Dale Chihuly, a renowned glass artist, and his team, highlighting the intricate and breathtaking beauty of blown glass sculptures and installations.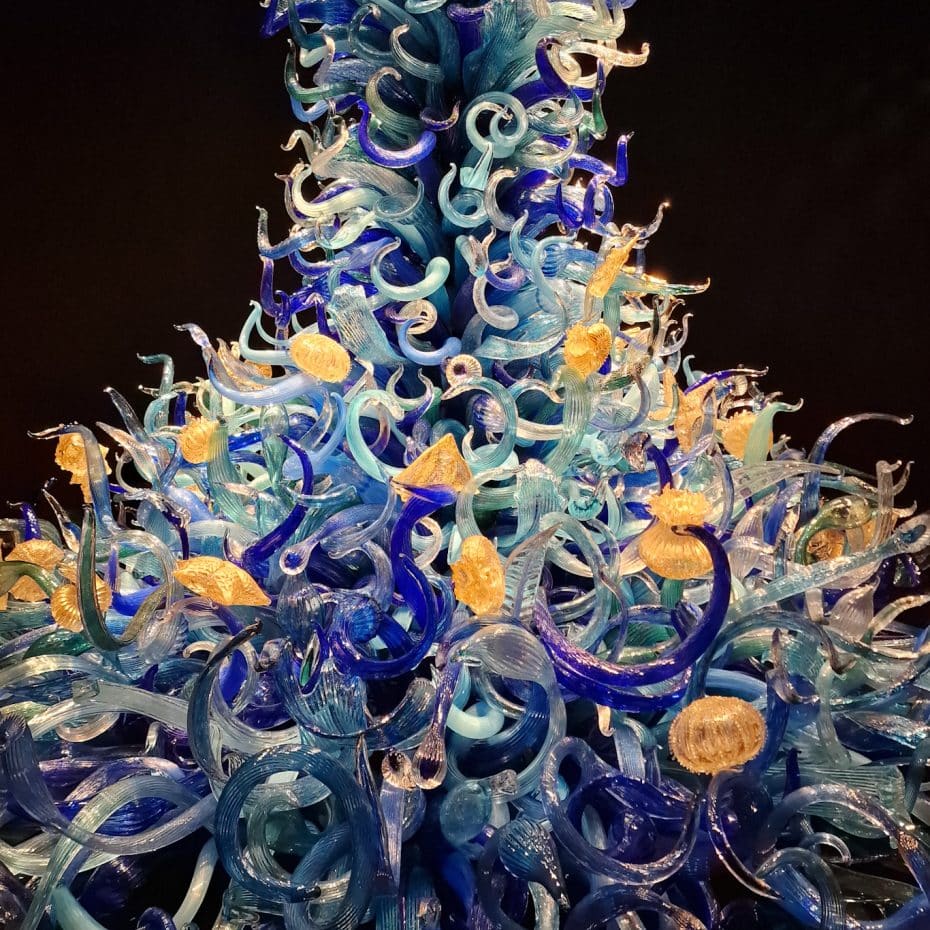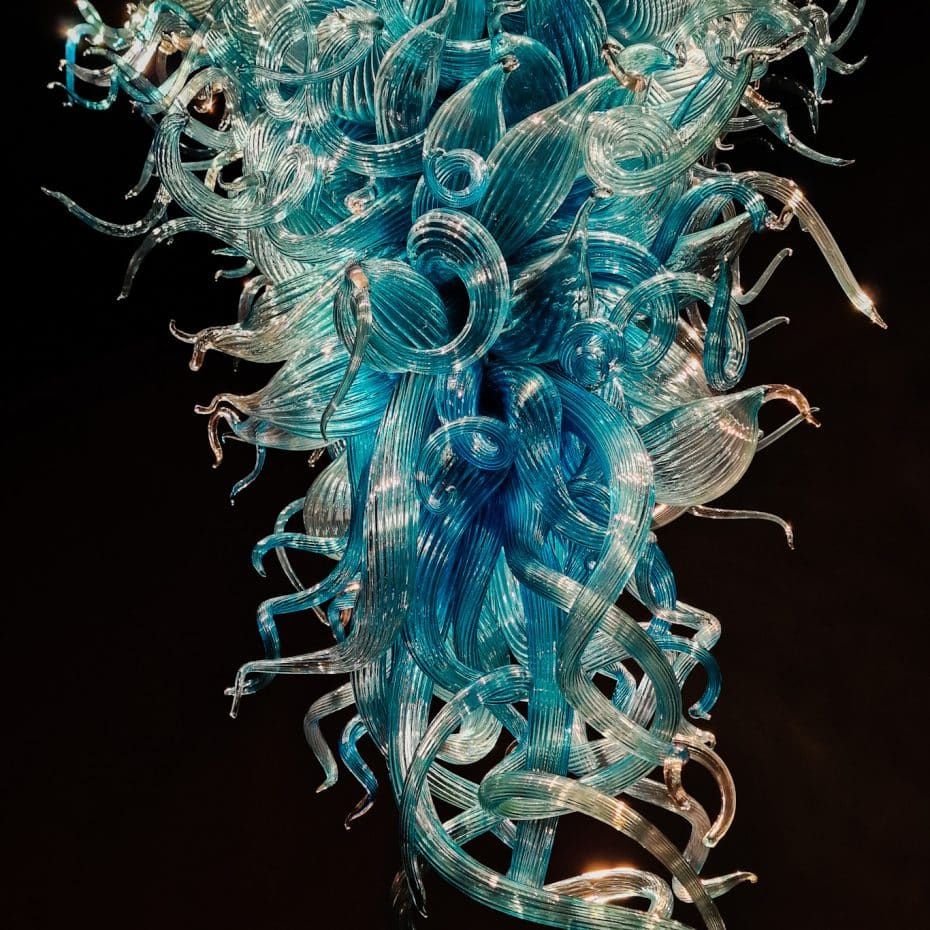 The exhibition includes eight galleries, a Glasshouse, and a Garden featuring unique and vibrant glass pieces ranging from small delicate flowers to large, towering sculptures.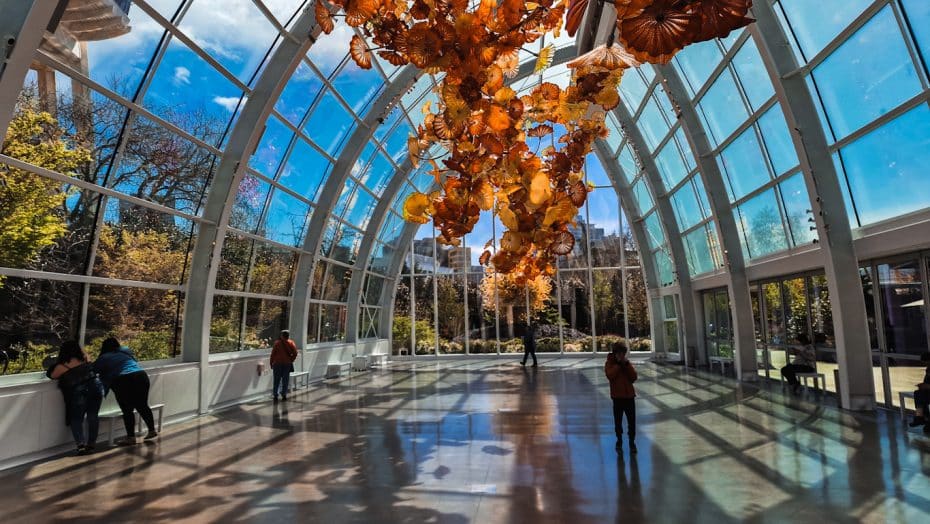 The museum's centerpiece is the Glasshouse, a stunning 40-foot/12-meter-tall structure that houses a vibrant display of Chihuly's large-scale installations.
---
7. Smith Tower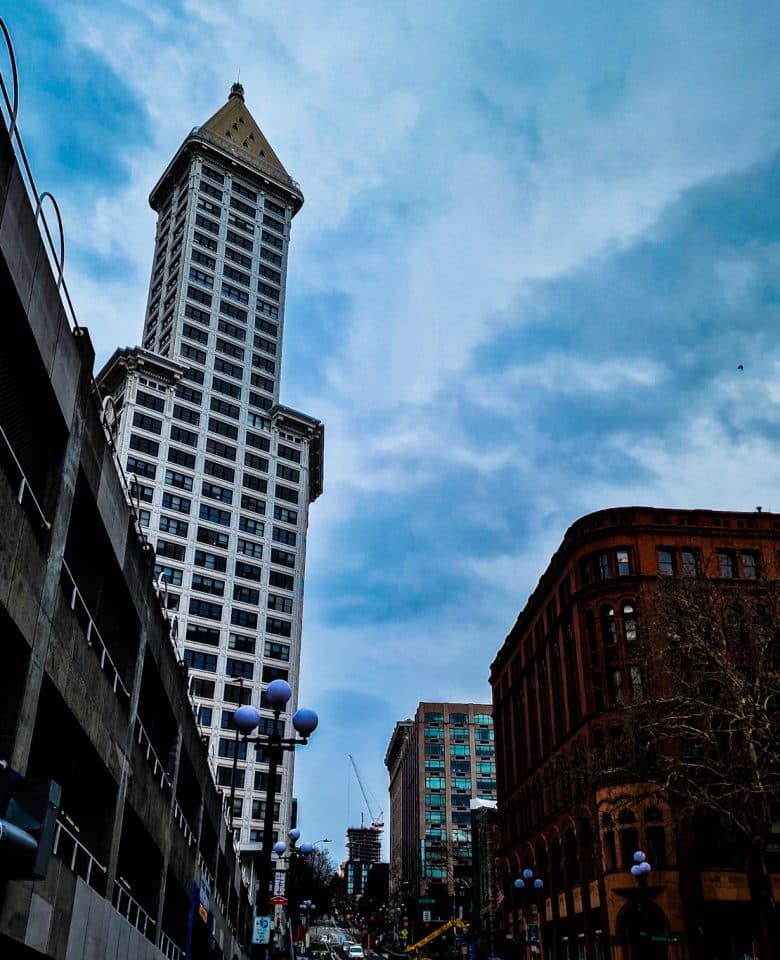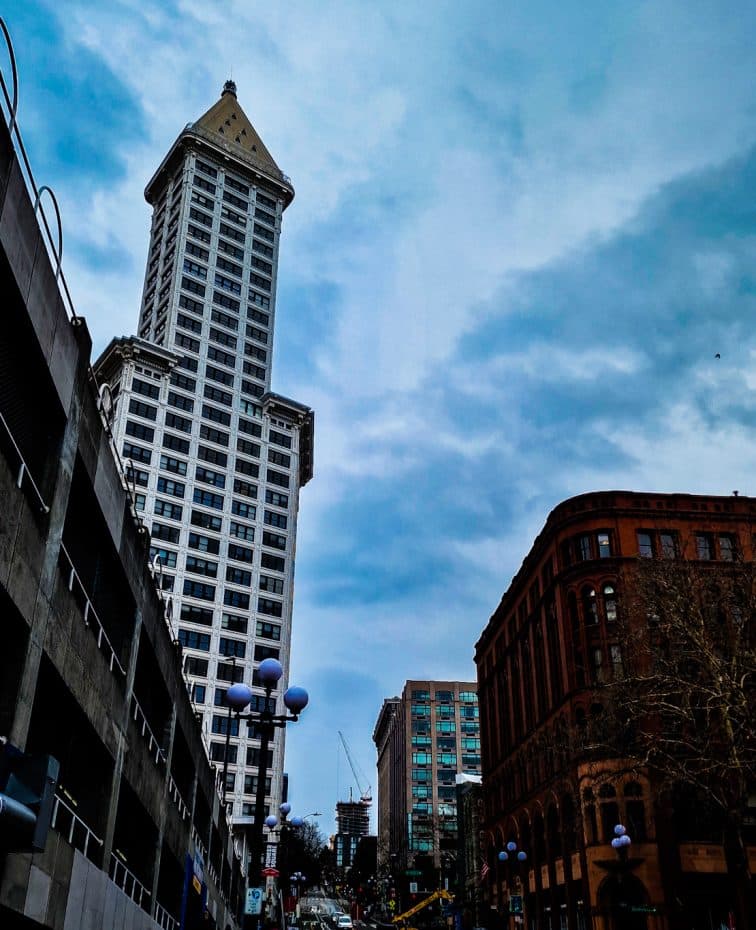 The Smith Tower is a historic landmark known for being the oldest skyscraper in Seattle. It was built in 1914 and, at 42 stories tall, was once the tallest building west of the Mississippi until the Space Needle was built in 1962.
The tower is named after its builder, Lyman Cornelius Smith, who made his fortune in the firearms industry. Its observation deck and restaurant offer incredible views of Seattle and Puget Sound.
Smith Tower also houses a speakeasy-style bar that serves cocktails in a Prohibition-era atmosphere, making it a must-visit for lovers of history and architecture.
---
8. Pioneer Square
Seattle's fascinating history dates back to the 1850s when the first settlers arrived in what is now known as Pioneer Square. From there, the city evolved into a booming lumber and fishing hub.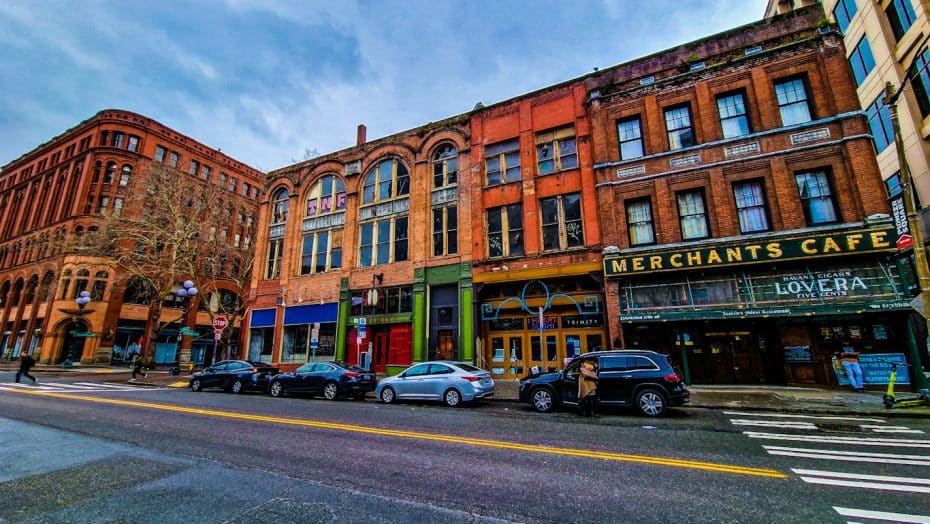 Visitors to Pioneer Square will find a vibrant mix of art galleries, bookstores, antique shops, and many restaurants and cocktail bars. The district is also home to some of Seattle's oldest buildings, including the Pioneer Building, completed in 1892 and remains one of the city's most recognized landmarks.
The Underground Tour is an excellent way to delve into the history of Seattle's Pioneer Square, built on top of the ruins of the city's first settlement. During this guided tour, visitors can see the remains of the original sidewalks, storefronts, and alleyways and learn about the lives of Seattle's early settlers.
Another unique way to experience the city is through a haunted tour. The Seattle Ghost Tour takes visitors through historic Pioneer Square and the surrounding neighborhoods while sharing tales of local hauntings and ghostly sightings. Among the stops on the tour are the Smith Tower, Merchant's Saloon, and the Sorrento Hotel, which are said to be some of the most haunted sites in the city. Whether you believe in ghosts or not, a haunted tour can be a thrilling and memorable way to learn about Seattle's past.
---
9. Fremont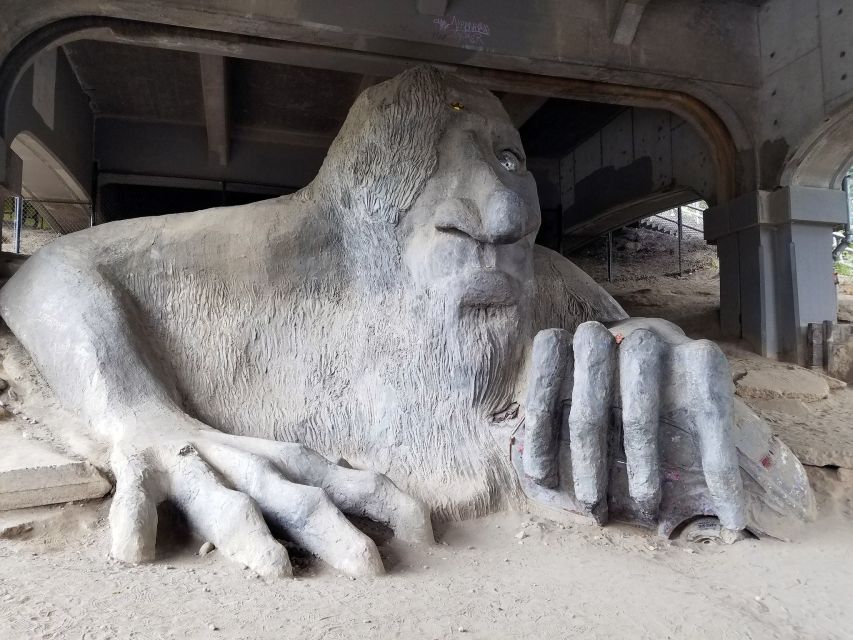 The Fremont district is known for its quirky and eclectic personality, making it a favorite among locals and visitors. This lively neighborhood offers a unique blend of art, music, and food and is home to the famous Fremont Troll, a giant sculpture of a troll clutching a Volkswagen Beetle.
The Fremont Sunday Market is also popular for those looking for antiques, collectibles, and local crafts. With its lively atmosphere and vibrant culture, the Fremont district is a must-visit for any trip to Seattle.
---
10. Museum of History & Industry (MOHAI)
The Museum of History & Industry is located in the South Lake Union neighborhood. It showcases a diverse collection of artifacts, exhibits, and interactive displays exploring themes ranging from the city's early pioneers, its aviation industry, its position as a hub of innovation, and even its role as the birthplace of the grunge music scene in the 1990s.
---
11. Columbia Center & Seattle Sky View Observatory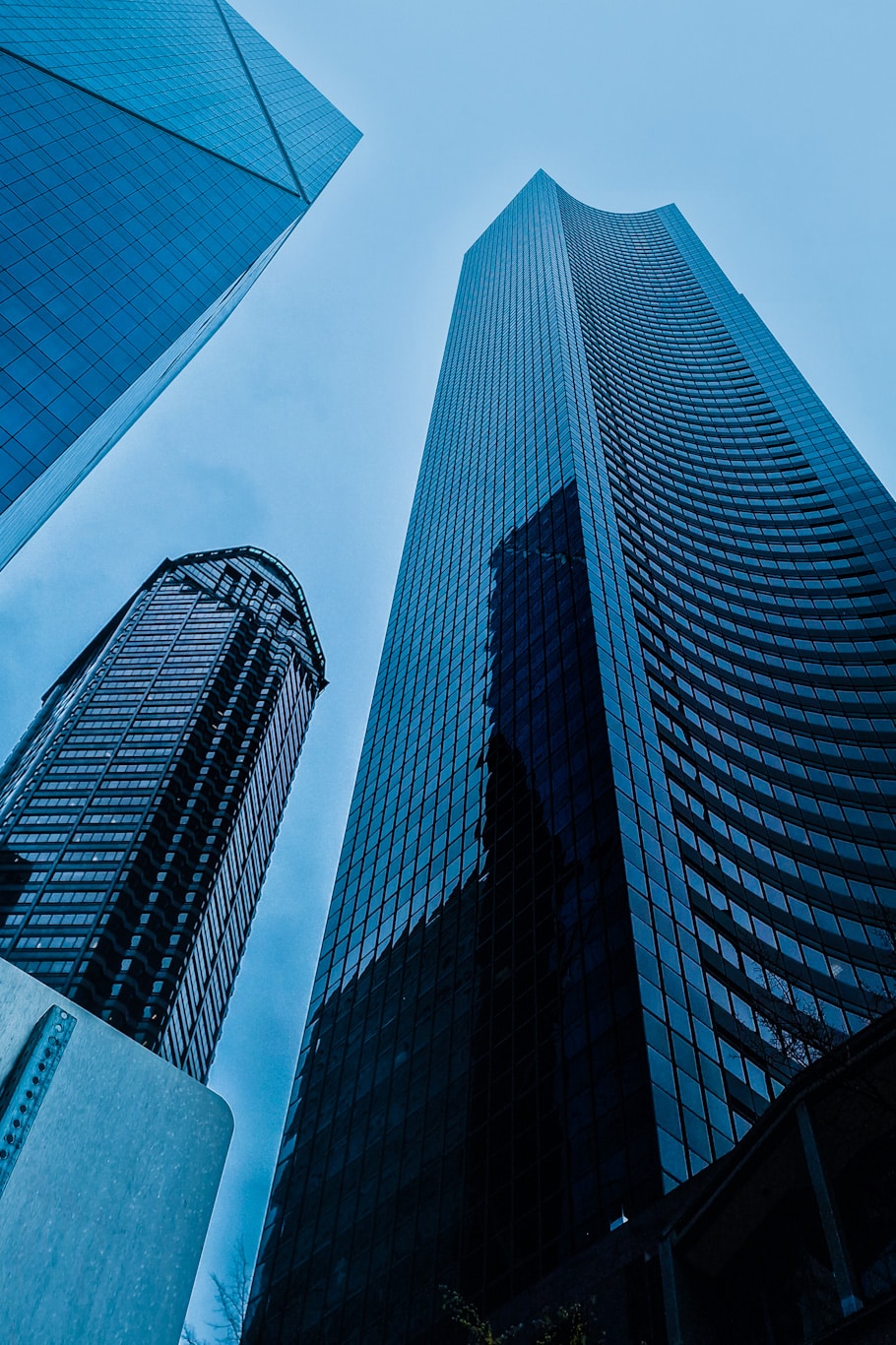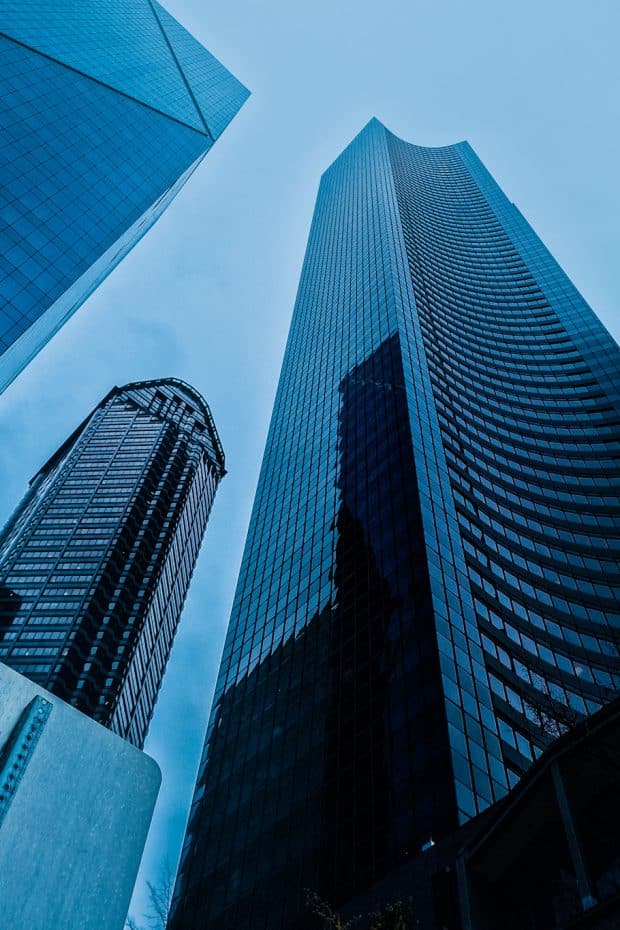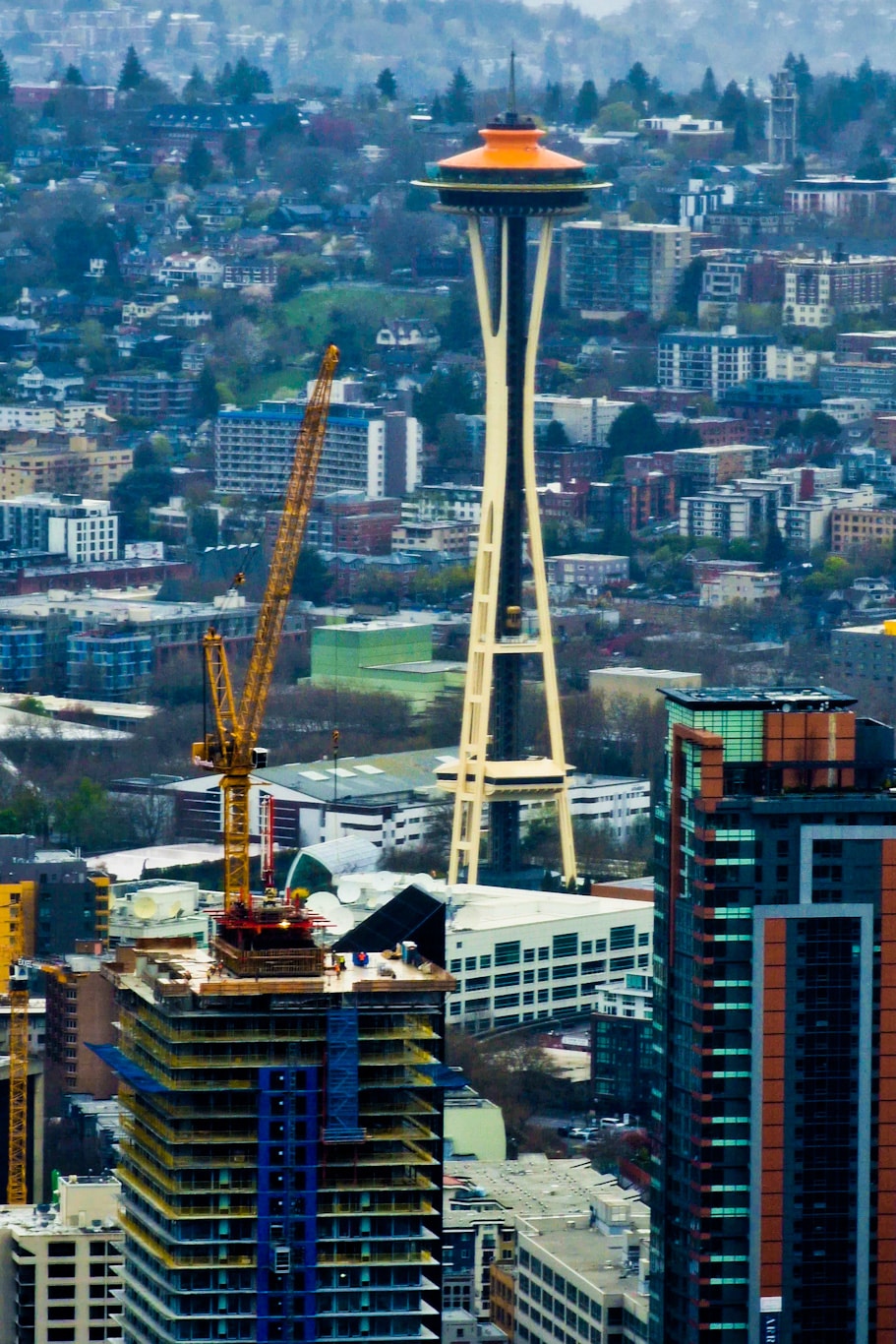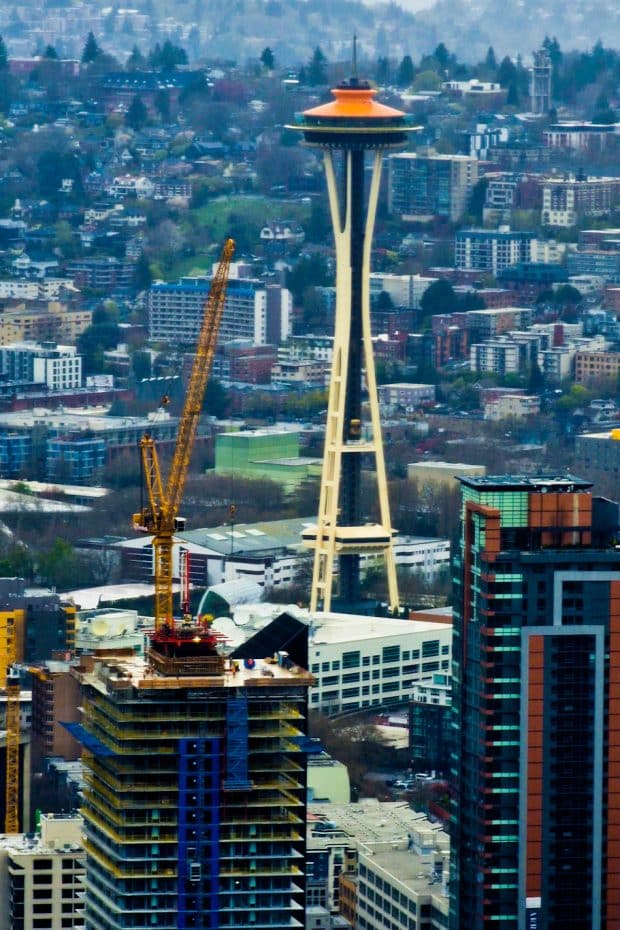 One of the most iconic buildings in Seattle's skyline, Columbia Center is located in the heart of the city's financial district.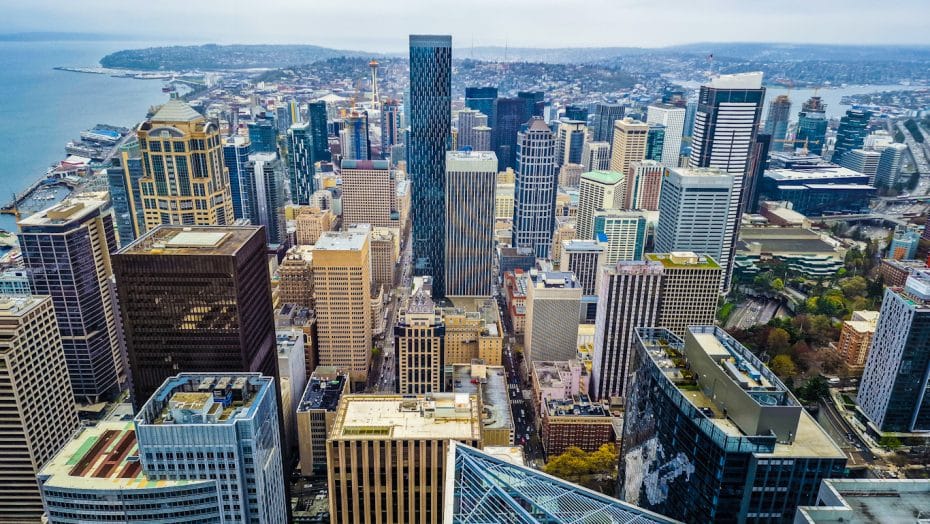 Standing at 943 feet (287 meters) tall, it is the tallest skyscraper in the state of Washington and one of the tallest on the West Coast. It was completed in 1985 and features the Seattle Sky View Observatory, an observation deck on the 73rd floor that offers stunning panoramic views of Seattle and the surrounding area.
You can get your Seattle Sky View Observatory tickets here.
---
12. Seattle Great Wheel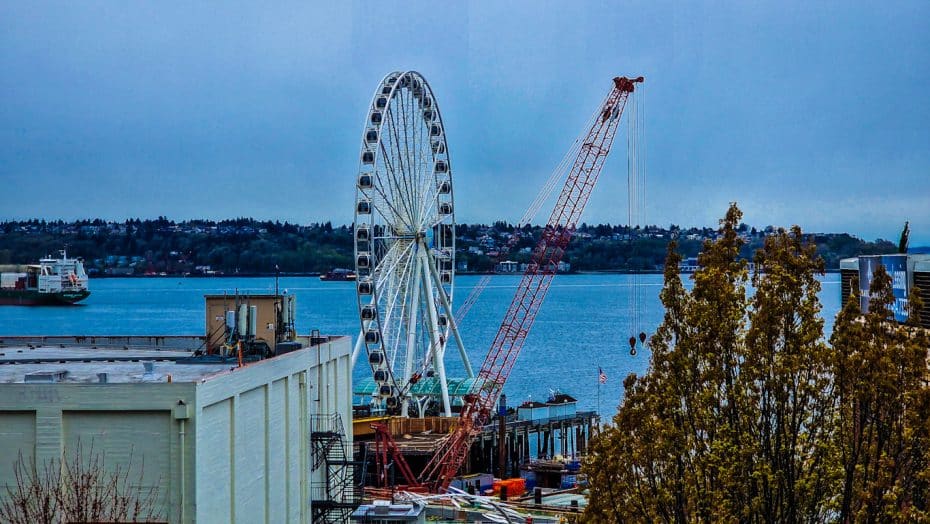 Seattle's Great Wheel is a must-see attraction for anyone visiting the city.
Located on Pier 57, the wheel stands 175 feet (53 meters) tall and offers stunning views of Elliot Bay and the surrounding city.
The Great Wheel has become an iconic part of Seattle's skyline and is a popular destination for tourists and locals.
---
13. The Gum Wall
Another unique and quirky attraction that visitors can see in Seattle is the famous Gum Wall. Also known as Gum Alley, this peculiar sight is located in the downtown area near Pike Place Market.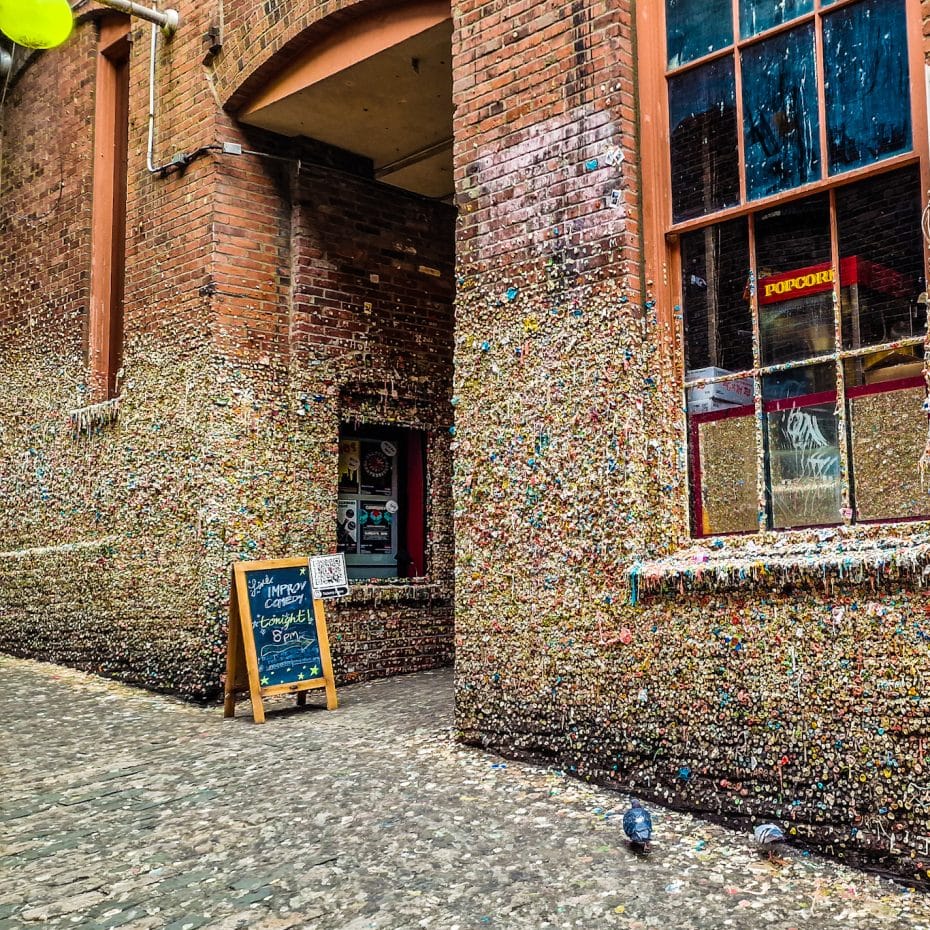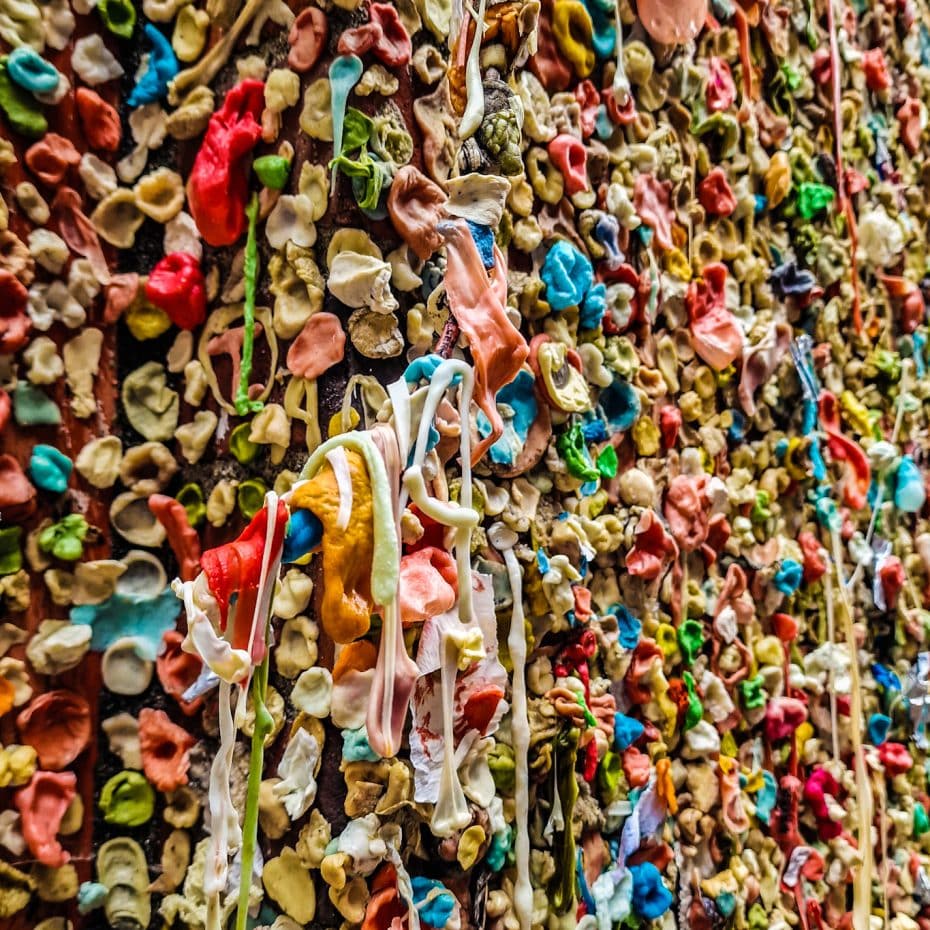 Gum Wall consists of an alley covered entirely in used chewing gum. While some may find the sight off-putting, many visit the wall to take photos and add their own gum to the collection.
The tradition of sticking gum to the wall began in the 1990s and has since become a beloved (and bizarre) landmark of the city.
---
14. Original Starbucks Coffee Shop
When it comes to iconic Seattle landmarks, one cannot forget the very first Starbucks coffee shop, located in Pike Place Market.
This unassuming storefront has become a pilgrimage site for coffee lovers from all over the world, eager to try the famous coffee chain's original beans in the place where it all began.
Visitors can step inside and take a trip back in time, surrounded by the vintage décor and historic ambiance. Whether you're a coffee aficionado or simply interested in Seattle's rich cultural history, a visit to the original Starbucks is a must-do.
---
15. Amazon Spheres
Seattle's reputation as a hub of innovation is further cemented by the Amazon Spheres.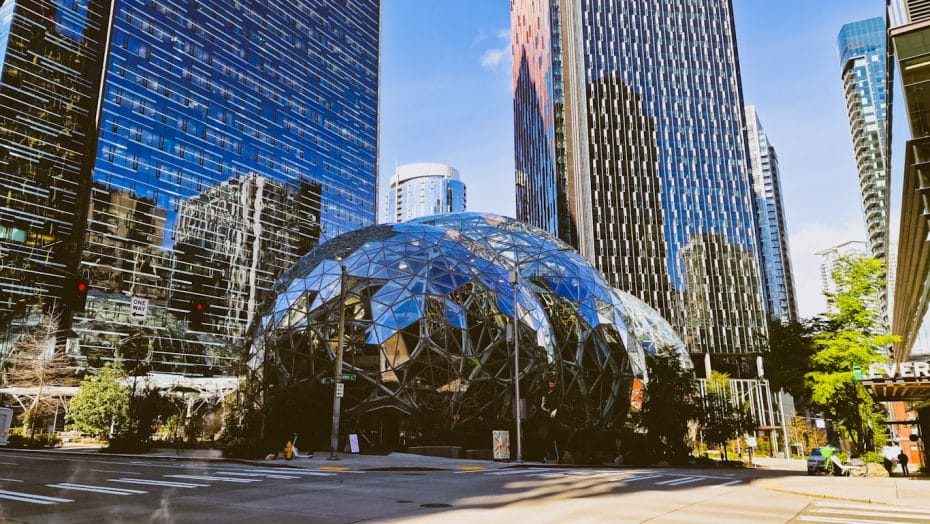 These glass domes house more than 40,000 plants from around the world and were designed to give Amazon employees a green space to work and collaborate in.
The Spheres are also open for public tours, allowing visitors to explore the lush, biodiverse interior. A visit to the Amazon Spheres offers a unique and awe-inspiring perspective on the innovative and sustainable practices that have made Seattle a leader in urban biodiversity.
The Spheres are open weekdays from 9 a.m.–5:30 p.m. and are accessible to Amazon employees and their guests. Additionally, the Spheres are open to the general public every first and third Saturday of the month from 10 a.m.–6 p.m. You can book a visit at their official site.
---
16. Belltown
Belltown is a hip and vibrant neighborhood located just north of downtown Seattle.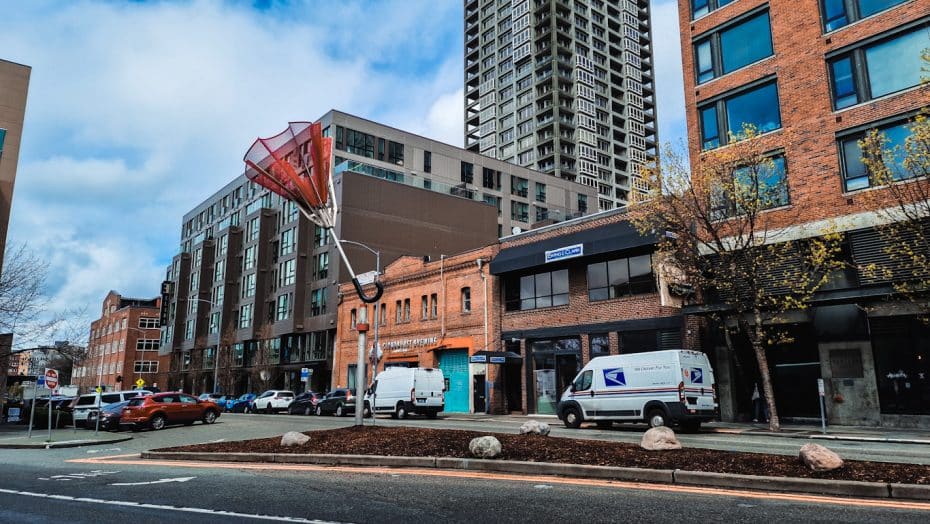 This area is known for its trendy bars, restaurants, and cafes offering various cuisines and drinks. Visitors to Belltown can also stroll through the Olympic Sculpture Park, which features a collection of outdoor sculptures showcasing contemporary art from around the world.
The neighborhood's proximity to the waterfront and Pike Place Market make it a popular destination for tourists and locals and a great addition to any Seattle itinerary.
---
---
Read this article in other languages:
|ES| Qué ver en Seattle, Washington: 16 atracciones imperdibles.