Medellín is one of the most important tourist destinations in Colombia and Latin America. The capital of the Department of Antioquia has managed to leave behind its violent past to become, in recent years, a city that welcomes visitors from all over the world, with locals who are as warm as its almost perfect weather. Within the different areas of the city, El Poblado stands out as the safest area for tourists in Medellin, as well as being the city's financial district and the epicenter of Paisa nightlife. In this article, we will uncover everything there is to do in El Poblado, as well as the main attractions in the area, so you can make the most of your visit to this exciting Colombian city.
Keep reading to discover what to do in El Poblado, Medellín.
---
Things to See and Do in El Poblado: Medellín's Most Vibrant District
Although Poblado is often referred to as a neighborhood, it is actually the largest Comuna (district) in Medellín. It is made up of 23 neighborhoods, including Manila, Castropol, Patio Bonito, and Altos del Poblado, among others.
This expansive district is the 14th of the 16 Comunas that make up the city and is located southwest of Medellín's City Center.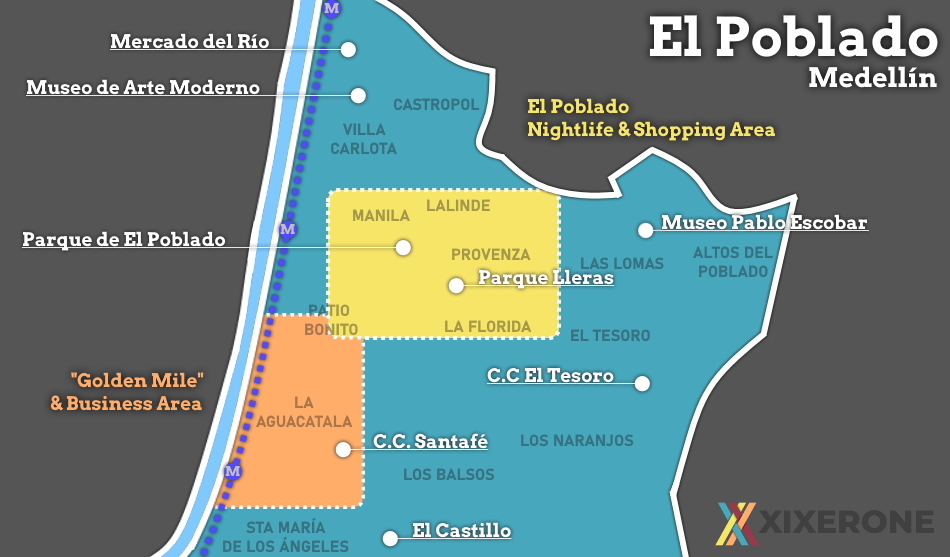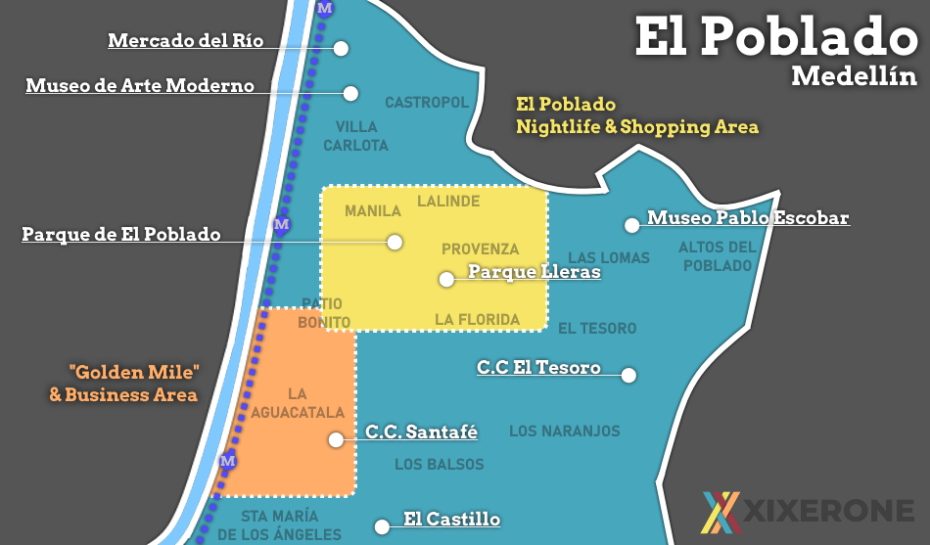 Thanks in part to its status as Medellín's most visited area, El Poblado has excellent public transport connections, including metro stations such as Poblado, Aguacatala, and Industriales on line A, buses, taxis, and mobile applications.
---
Medellín Guided Tours, Tickets & Activities
---
El Poblado Attractions: Things to See in Medellín's Safest Neighborhood
Although it is true that El Poblado is more famous as a nightlife and restaurant destination than for its attractions (especially when compared to areas such as La Candelaria), this thriving district also offers several unmissable sights, such as:
1. El Castillo Museum & Gardens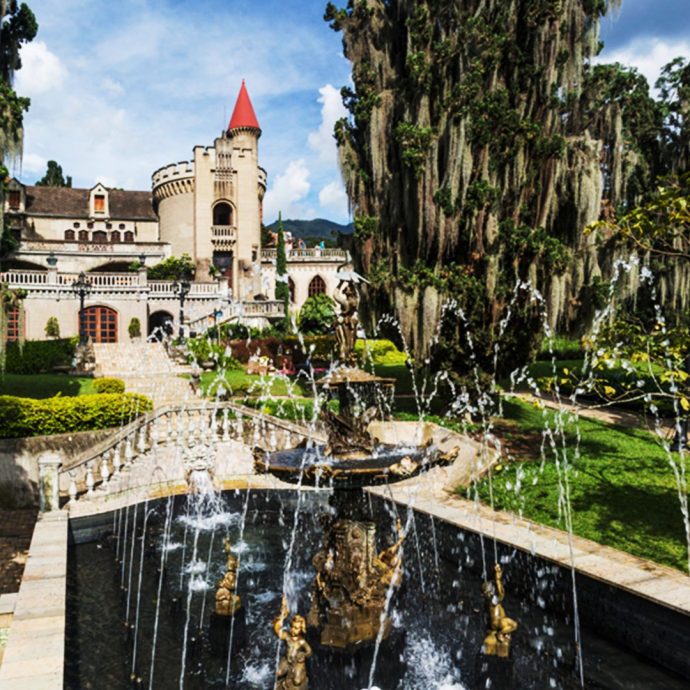 When it comes to things to do in El Poblado, El Castillo Museum is probably the most important attraction in this area.
This impressive house-museum is inspired by the Loire Valley castles in France and, in addition to being very photogenic, its gardens are perfect for picnics, making it ideal for a romantic getaway in Medellin.
Museo el Castillo also has temporary exhibitions and special events dedicated to decorative arts, antiques and much more.
The price of admission to the museum is approximately $4 per person.
For more information, be sure to visit the El Castillo Museum official page.
---
2. Manila Gastronomic Area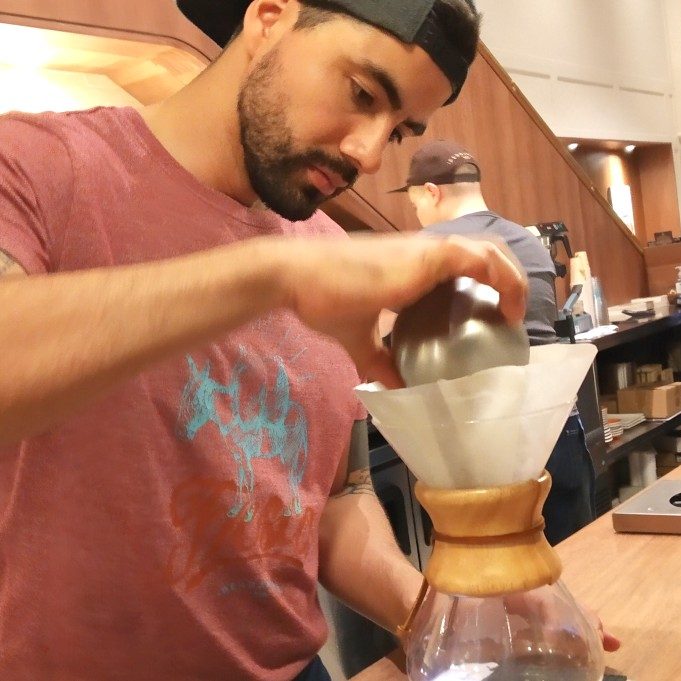 El Poblado is also known for hosting a great gastronomic offer that ranges from elegant restaurants to fast food outlets.
The neighborhood of Manila, located between streets 10 and 14 in Medellín, is home to a wide variety of restaurants for all tastes, from Italian, vegetarian and Japanese to typical Colombian cuisine, including the famous Bandeja Paisa Tray, as well as several gourmet cafes.
The gastronomic area of this charming neighborhood is among the best in Medellín and offers quality establishments for lunch or dinner throughout the week and during the weekends.
---
3. Museo de Arte Moderno de Medellín (MAMM)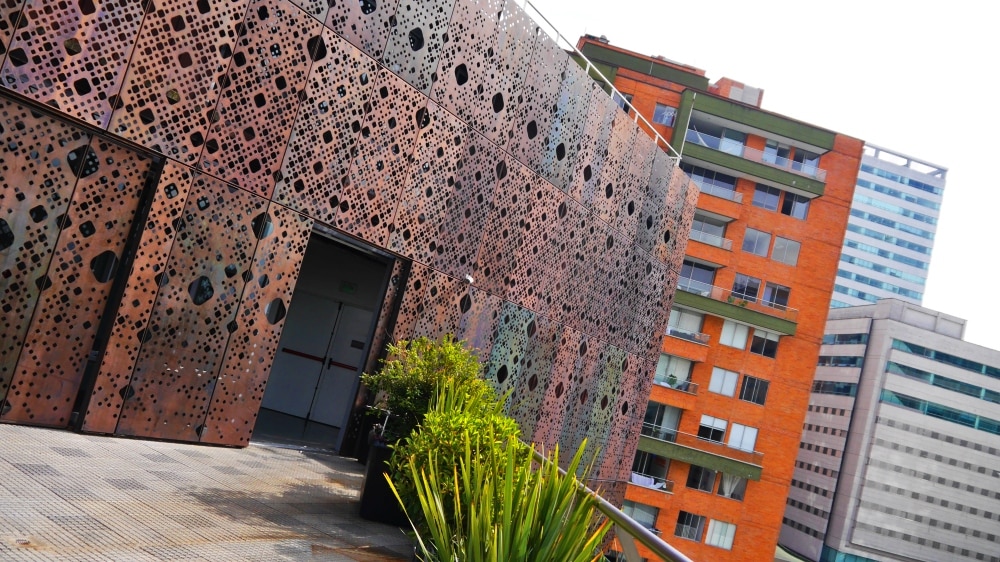 The Museum of Modern Art of Medellín (MAMM) is a must-see attraction in Poblado and is located on Calle 20 with Carrera 43g, within the Ciudad del Río Linear Park.
This museum cannot be left out of our list of things to do in El Poblado, since it is where you can learn about an important part of the local cultural movement.
The MAMM facilities include a theater, plaza, cinema, workshops, and a store where you can buy original souvenirs.
Don't forget to check the agenda of the Museum of Modern Art of Medellín before planning your visit. The cost of admission is around 3 USD.
---
4. Shopping Centers in El Poblado
El Poblado is synonymous with exclusivity and luxury, and this is obvious when you visit its many shopping centers such as Santafé Medellín, the largest and most visited in the city. It is located on Calle 7 Sur and Carrera 43.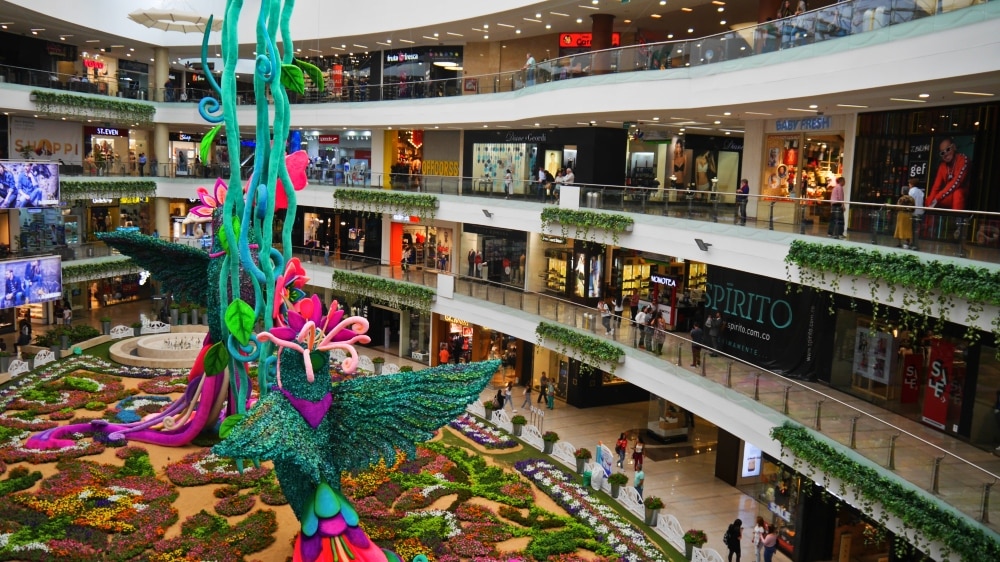 If you love shopping, you could spend hours getting lost in the shops of Santafé. In addition, this huge mall has a food court, banks, movie theaters, travel agencies and even a car rental service.
Other shopping centers in El Poblado include Oviedo, Monterrey (specializing in technology) and Tesoro.
However, if you are looking for traditional handicrafts and souvenirs to take to your loved ones, maybe it's a better idea to visit the city center or the small towns around Medellín.
---
5. Parque Lineal Ciudad del Río
The Ciudad del Río Linear Park mixes green areas with skateboarding tracks, urban art, spaces for recreation and the Museum of Modern Art of Medellín.
It is an ideal place to relax without being too far from the busiest areas in town. Ciudad del Río is the perfect mix of hectic city life and the tranquility that comes from being close to nature.
This park is especially lively during the weekends, thanks to its fast food stalls and market.
---
6. Mercado del Río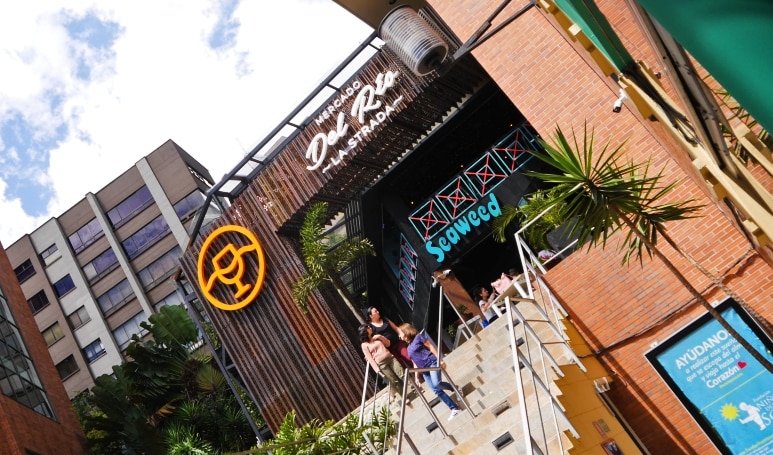 Mercado del Río is located near Ciudad del Río. It's a gastronomic market with over 50 restaurants offering Colombian and international cuisine.
Mercado del Río also has some bars and is open every day for lunch and dinner. It also has a second and more modern branch on Avenida El Poblado, called Mercado del Río La Strada.
As in much of Poblado, prices in this market are not exactly the lowest in Medellín, but it is a good place to treat yourself, have a date or celebrate.
---
7. El Poblado Park & San José Church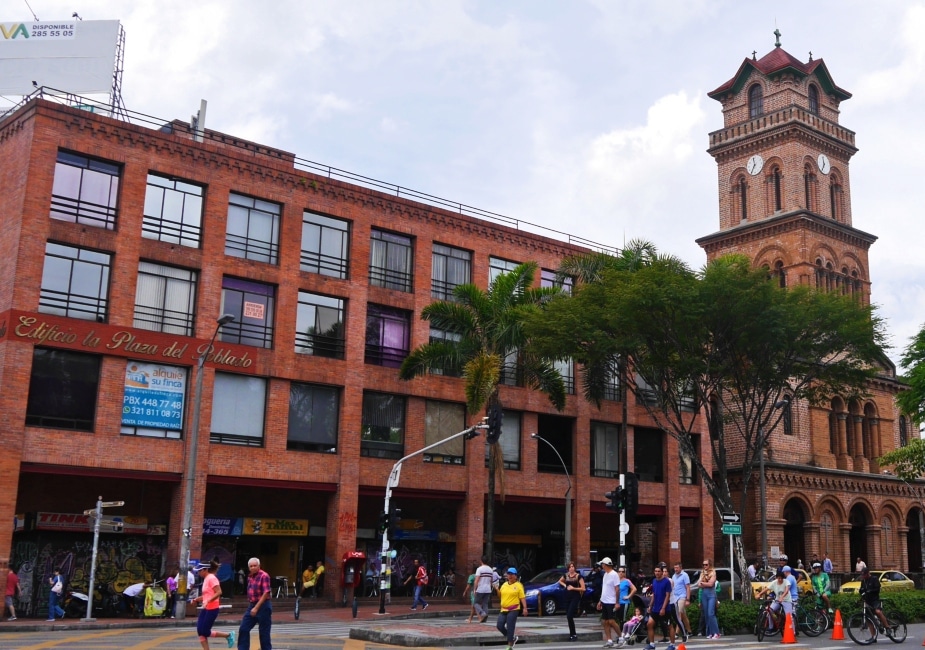 Parque El Poblado is the district's main squareand a busy meeting point thanks to its central location, between Parque Lleras and the El Poblado metro station.
This shady park offers green areas and it's one of the city's busiest squares.
The nearby Church of San José del Poblado, located right in front of the park, is a small brick building and one of the most recognized symbols of El Poblado.
8. El Poblado Nightlife
Parque Lleras
Parque Lleras is considered the epicenter of Medellín's nightlife and consists of a small square surrounded by bars and restaurants.
The venues around Parque Lleras range from the typical fondas (popular music bars playing traditional rhythms such as vallenato) to sports bars, gay nightclubs and Mexican-style taverns.
Parque Lleras is one of the most fun corners of the city, so if you are looking for what to do in El Poblado, you cannot miss this place.
Calle 10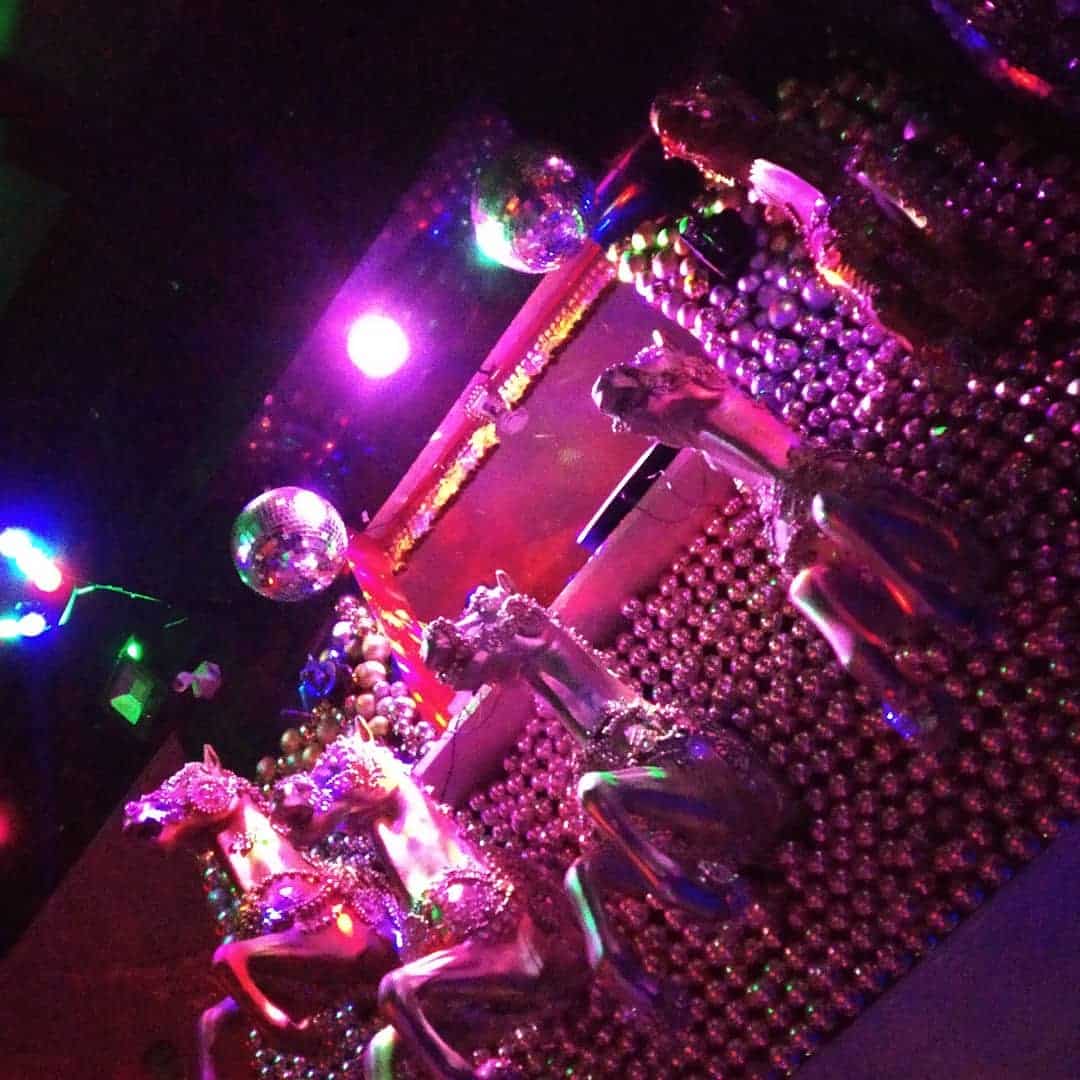 Calle 10 is one of the busiest in El Poblado and Medellín. Along this street, you'll find many crossover venues mixing electronic music with pop, dancehall and Latin and tropical rhythms.
Vallenato and salsa nightclubs are common in this area, but reggaeton, bachata and pop venues are becoming increasingly popular.
There is always something to do in El Poblado, and Calle 10 is the clearest example.
This area is also very gay-friendly, with premises for the LGBTQI+ community
---
Accommodation in El Poblado: Where to STay in Medellín's Safest Area for Tourists
Almost a city within a city, this area is the number one choice for foreign tourists, particularly thanks to its safety. Its mix of nightlife, attractions, and relatively central location makes El Poblado the best area to stay in Medellín.
Best Hotels in El Poblado, Medellín
---
Read this post in other languages:
---