As the warmth of summer begins to fade, Spain in autumn unveils a breathtaking palette of colors that prove this country is not just a summer destination. The cooler months bring an extraordinary transformation, covering the landscape in vibrant red, orange, and gold hues. Illuminated by the gentle sunlight, Spain beckons travelers in search of beauty and adventure during this magical time of year.
---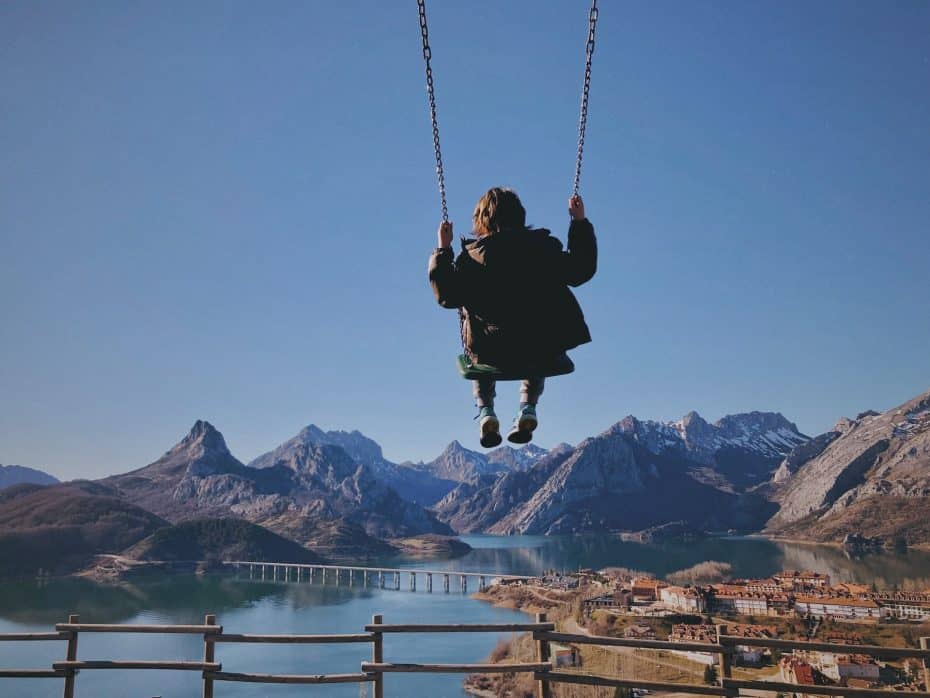 Spain's diverse landscapes offer much more than just sun-soaked beaches and legendary cultural sites. From its awe-inspiring mountain ranges and deep green national parks to its verdant wine regions and spectacular changing forests, Spain showcases a dazzling display of natural wonders during autumn. As the leaves change color, these scenic areas provide picturesque backdrops for outdoor enthusiasts and nature lovers.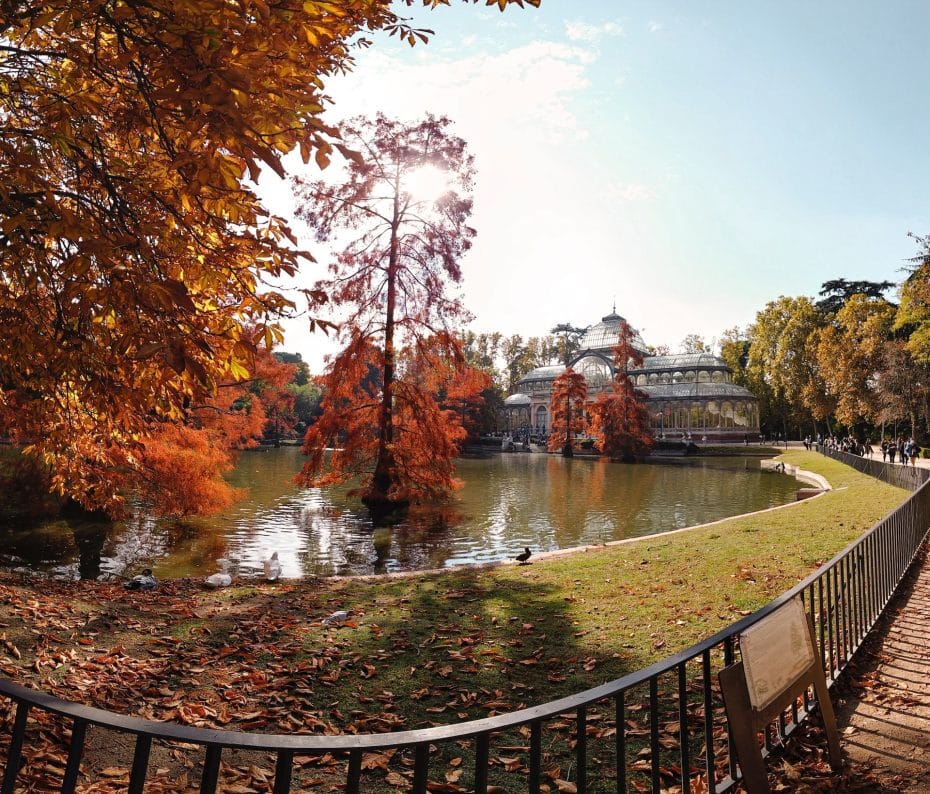 So pack your bags and embrace the charm of Spain in Autumn as we embark on a journey through six must-visit destinations to marvel at the breathtaking fall foliage. We promise you won't be disappointed, as each destination has its own distinct character and appeal. Keep reading to uncover hidden gems that will inspire your wanderlust during this enchanting autumnal season.
---
1. Valle del Jerte, Extremadura
Valle del Jerte is a picturesque valley situated in the province of Cáceres within the Extremadura region of western Spain. It is best known for its beautiful landscape and lush forests of cherry trees. The most remarkable feature of Valle del Jerte is its vast landscape filled with cherry trees, whose vibrant leaves create a striking show during the autumn months. Every year, as fall approaches, these trees transform from a sea of green into a breathtaking tapestry of colors – ranging from deep reds to warm oranges and bright yellows. The scenery in Valle del Jerte is genuinely mesmerizing and attracts nature lovers. Visiting Valle del Jerte in autumn allows you to capture its true beauty and immerse yourself in nature's striking beauty. The colors that paint the surrounding mountains and the valley itself during this time get amplified during sunrise or sunset, offering postcard-perfect moments to capture forever. The easiest way to reach Valle del Jerte is by renting a car or taking a bus from Madrid or other nearby cities like Salamanca, Cáceres, or Plasencia. It takes approximately 3 hours by car from Madrid and allows you to explore the valley and its surrounding areas at your own pace.
---
2. Sierra de Gredos, Ávila
Located in the heart of Spain, Sierra de Gredos offers breathtaking views of deep valleys and amazing rock formations. This mountain range is special due to its unique granite peaks and spectacular glacial lagoons. Visiting in the autumn gives you the opportunity to witness the leaves' stunning transformation into vibrant hues of red, yellow, and orange. To reach Sierra de Gredos, you can either drive or take a bus from Madrid.
---
3. Montseny Natural Park, Barcelona
Montseny Natural Park, located in Catalonia and listed as a UNESCO Biosphere Reserve, highlights three distinct mountain ranges. In autumn, these mountains transform into valleys filled with colorful leaves. Visit Montseny Natural Park during this season to delight in wonderful hiking trails that showcase nature's beauty at full display. The park is easily accessible by car or train from Barcelona.
---
4. Picos de Europa National Park
Located in northern Spain, Picos de Europa National Park covers parts of Asturias, Cantabria, and Castilla y León regions. It is renowned for its towering limestone mountains featuring valleys and deep gorges. In autumn, the park turns into a mesmerizing tapestry of colors from rust-orange to golden yellow. To best appreciate the foliage, take the Fuente Dé cable car to experience panoramic views of this stunning scenery. Access to the park can be achieved through major cities such as Oviedo, Santander, or León.
---
5. Alto Tajo Nature Reserve
Found in Guadalajara Province, Alto Tajo Nature Reserve offers a chance to witness lush forests adorned with vibrant hues as fiery reds, oranges, and yellows erupt in the autumn months. The reserve is easily accessible through Madrid by car or public transport. The main interest points include gorges cut by the Tajo River and picturesque walking trails that let you fully immerse yourself in nature's splendor.
---
6. Pyrenees Mountains
The Pyrenees Mountains stretch along the border between Spain and France, offering some of Spain's most dramatic landscapes. Autumn brings an explosion of color as the deciduous trees change from green to vivid golds and reds. Visit spots like Ordesa y Monte Perdido National Park or Val d'Aran to soak up these breathtaking views. Accessible through cities like Pamplona or Lleida, visitors can reach these areas by car or on organized tours.
---
7. Serra d'Espadà Natural Park, Valencia
Located in the Valencia region, Serra d'Espadà Natural Park boasts diverse landscapes marked by lush forests and rugged terrain. When Spain enters the autumn months, the park bursts with intense hues, with leaves turning crimson, orange, and yellow. Explore signposted trails or take a guided tour to fully appreciate the beauty of Spain in autumn. The park can be easily accessed from Valencia or other towns in the region.
---
8. El Capricho Park, Madrid
El Capricho Park is located in the Alameda de Osuna neighborhood of Madrid. This urban oasis showcases the beauty of Spain in Autumn with its vibrant foliage and serene atmosphere. Its special features include picturesque gardens, historical buildings, and a lovely pond. Visiting the park during Autumn allows travelers to witness the leaves changing colors, creating a breathtaking landscape. To get to El Capricho Park, one can use public transportation, such as the metro or bus, or choose a taxi or rental car.
---
9. La Fageda d'en Jordà, Catalonia
La Fageda d'en Jordà is a remarkable beech forest situated within the Garrotxa Volcanic Zone Natural Park, Catalonia. Autumn transforms the forest into a magical display of golds, yellows, and oranges. The forest's location within a volcanic zone adds an unparalleled geological aspect to this natural spectacle. The best time to visit La Fageda d'en Jordà is during the fall months when the leaves are at their peak colors. Access to the forest can be gained through guided tours organized from the town of Olot or by renting a car and exploring independently.
---
10. Monasterio de Piedra, Aragón
Monasterio de Piedra is found in Nuevalos, Zaragoza province. It is renowned for its stunning waterfalls and beautiful surroundings that offer a magnificent setting during Spain's Autumn season. The crystal-clear waters against the warm fall foliage create an unforgettable experience for nature lovers and photography enthusiasts. Monasterio de Piedra is especially popular in autumn due to its magnificent contrast between colorful leaves and cascading waterfalls. To reach Monasterio de Piedra, you can opt for organized tours departing from Zaragoza or rent a car for more flexibility and convenience on your journey.
---
Resources for Your Spanish Adventure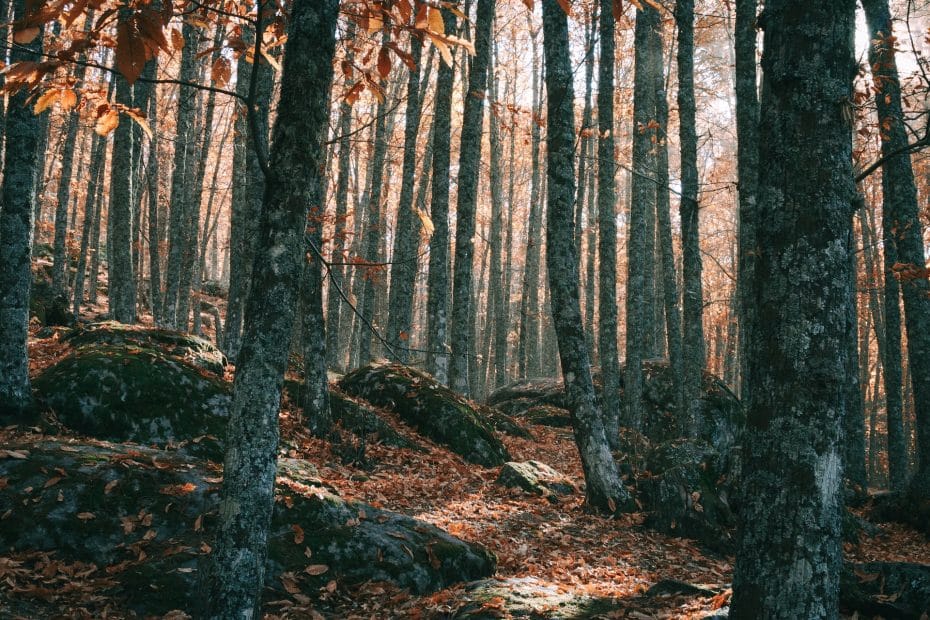 ---