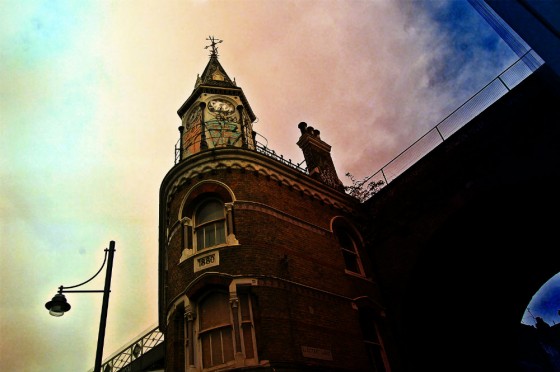 A new creative hub is developing in South London.
Poor, dangerous and dilapidated. For decades, Brixton was a place where most Londoners wouldn't be caught dead. This popular Southwestern district is famous, or should we say infamous, for being the backdrop of multiple episodes of racial tension that reached a high point with the Brixton Riots in 1981.
But things have changed, and now this multi-cultural area, with its low houses and ethnic markets, has in the last few years welcomed a growing number of young professionals and families, attracted by its vibrant nightlife, easy access to Central London and its (up until recently) cheap housing.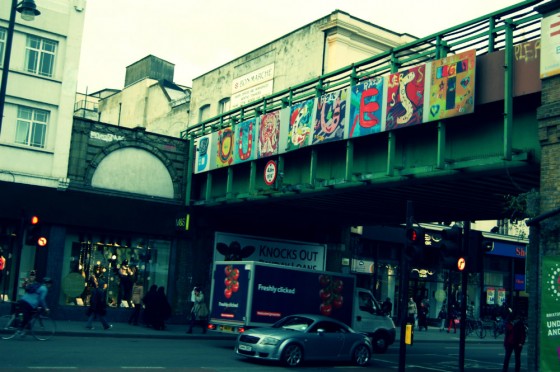 Same as has happened before to other areas of London, such as Notting Hill or Soho, Brixton is going through a gentrification process.
However, unlike the already poshified districts north of the Thames, anyone who visits Brixton will notice that the new bourgeoisie that has settled in the neighborhood is not composed by yuppies, but by hipsters.
For those not initiated on urban tribes, main hipster traits include their non-adherence to social norms, eclectic fashion sense (mixing vintage clothing with designer accessories, for example) and taste for alternative music and obscure bands. They can be usually seen in thrift stores, music shops and Starbucks. Hipsters can be considered the bohemians of the times.
What to see in Brixton
Brixton is not really a neighborhood of attractions, such as The City or Westminster , where you literally have hundreds of landmarks to visit.
Brixton is a neighborhood to walk and enjoy its quirkiness and alternative aura. The main streets to see are:
– Brixton Road : This is Brixton's High Street, here you can find the main administrative buildings of the district, and the Underground and train stations. Brixton Road is also one of the major shopping centers in the South West of London, with chain stores selling clothes, books and entertainment.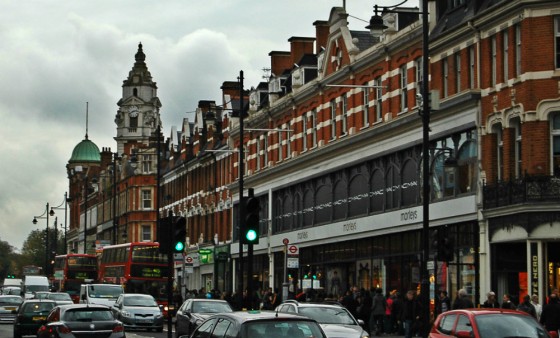 In the early twentieth century, this road was actually one of the most important commercial areas of the English capital. One of the most famous department stores of the time, Morley's, is still open to the public and can be visited (although little remains of the splendor of yesteryear in its interior).
Electric Avenue : One of the main market streets, where the Brixton food market takes place. This was the first street in all London to display electric lighting back in the 19th century. It rose to fame thanks to a song by British singer of Guyanese origin Eddy Grant. The song, titled Electric Avenue was inspired by the Brixton Riots of 1981.

Coldharbour Lane: Is filled with bars and restaurants selling mainly ethnic food.
Brixton Village
The Pièce de résistance of Brixton' metamorphosis from cheap and undesirable to chic and trendy can be found in Brixton Village, an old and dilapidated market that has been transformed into one of the most reputed gastronomic centers in the city.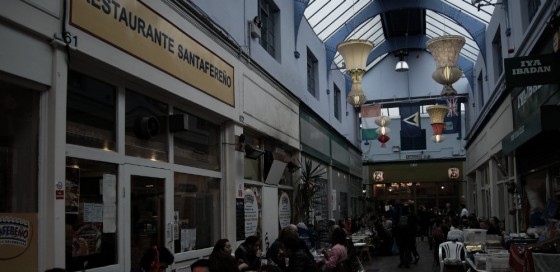 Cheap eats food from India , China , Africa , South America and the Caribbean coexist in this graffiti-covered complex.
The best about Brixton Village is that, being outside the traditional tourist trail, the food is very cheap (for London standards, that is) and the clientele is mostly local. Zero tourists and a succession of beards, thick rimmed glasses, lumberjack shirts, tattoos and pin-up girls.
The atmosphere at the Village is close and friendly . On Thursdays and Fridays there are live music gigs by local bands.
Brockwell Park
Fifty acres of grass, trees and fresh air between the districts of Brixton, Herne Hill and Tulse Hill. Its highest point offers stunning views of the City's business district.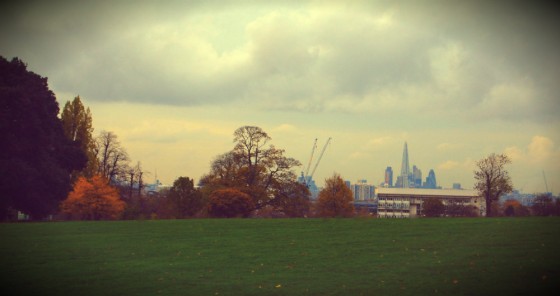 Cheap eats in Brixton
If Brixton Village left you wanting more, you're in luck. There are plenty of places that offer tasty, cheap and cheerful food in Brixton to satisfy the needs of any foody in a quest for international and exotic cuisine.
–Franco Manca: A true italian pizzeria. It has a (ver well-funded) reputation of being the best pizza place in London. (Unit 4, Market Row, London SW9 8LD)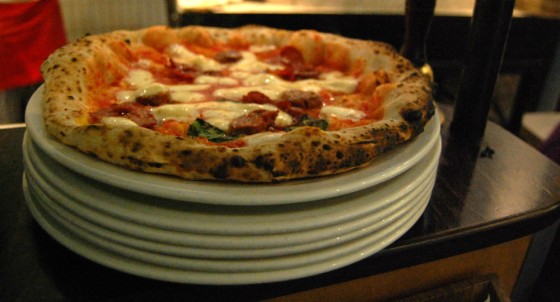 –Honest Burger: Honest, delicious and cheap hamburgers. One of the hippest place in Brixton. (Unit 12, Brixton Village, London SW9 8PR)
Going out in Brixton
Wherever there are hipsters, there's coffee and beer. And Brixton is not running short on cafeterias or pubs.
–SW9: Relaxed and trendy bar near the Tube station. It has a wide variety of cocktails and a very chic decor. It also has a small snack menu. (11 Dorrell Place, Brixton, London SW9 8EG)
–Electric Social: Hipster bar with eclectic and fun decoration. Indie music and a mixed crowd. They also have snacks and hamburgers. ( 40 Acre Lane, Brixton. London. SW2 5SP)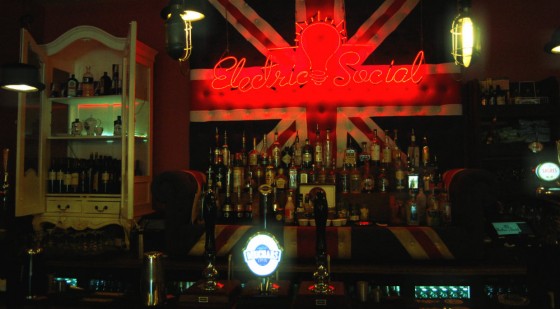 Where to sleep in Brixton
There aren't too many options to stay in Brixton proper, however, the Belgrave Hotel is a nice and relatively cheap option in Clapham (closer to Central London than Brixton). Rooms are clean and it's good value for money.
Getting to Brixton
By Tube: It's quite simple, Brixton's Underground Station is the last stop on the Victoria Line (light blue).
By bus: Lines 2, 3, 35, 37, 45, 59, 109, 118, 133, 159, 196, 250, 322, 333, 345, 355, 415 and 432 can take to to Brixton.